package is in the mail.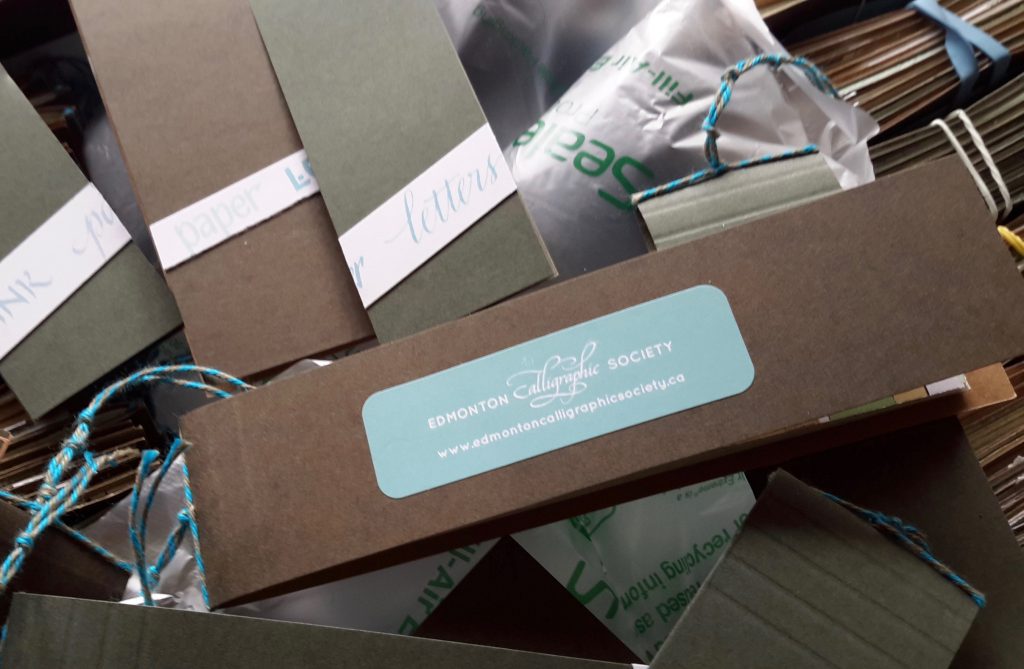 For contents of letter please continue scrolling.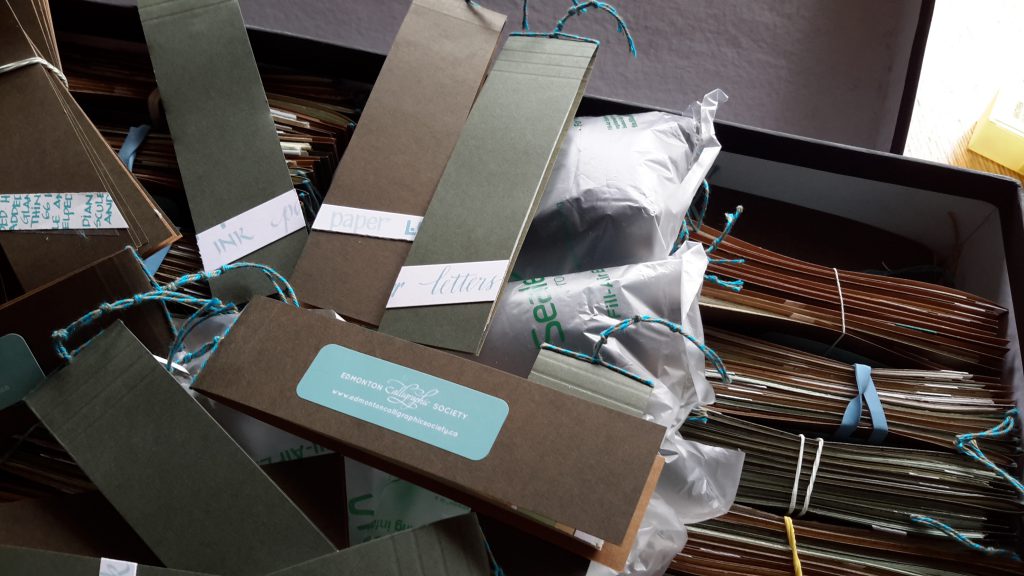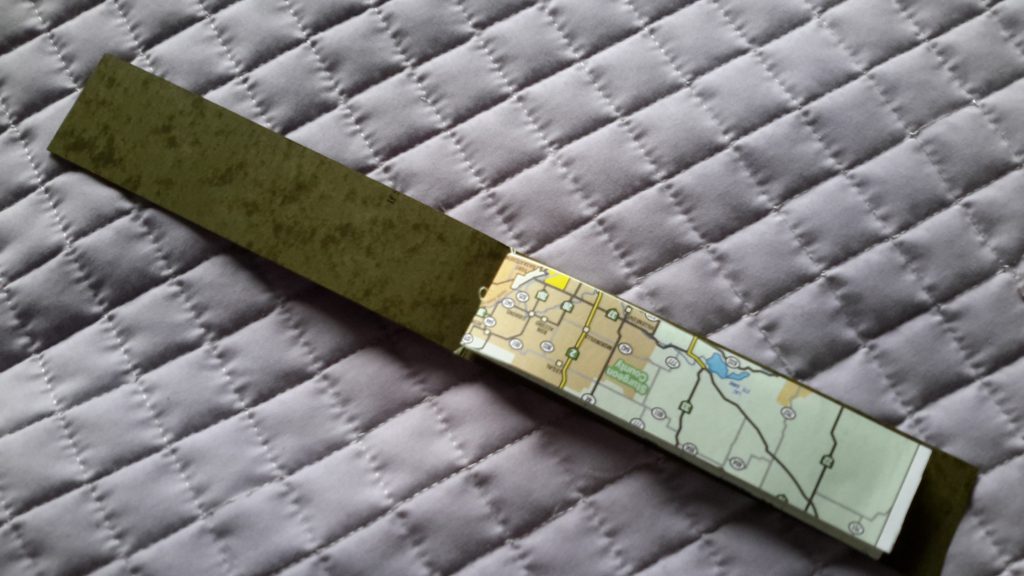 May 8, 2017
Dear Faye;
I hope this letter finds you well and not too busy with your conference preparations. Our group made 350 0f these little booklets for the Goody Bags. We are pleased to show our new branding colour and logo on them. The Logo was originally developed by Betty Locke in 1987. In preparation for our 30th year celebrations, we hired a young local graphic designer to recreate (vectorize) it in a way that lets us access it for many more applications. We also added a tag line… Ink, Paper, Letters. Some of the covers have those words on them; other covers have strips from an old newsletter that had been printed in 'our new blue'.
In Edmonton, we have a ReUse Centre that collects household items and office supplies to avoid putting them into landfill. All of our materials were selected from that centre. We chose all the good 'old' vintage papers both for their appearance and high quality. No new materials were purchased to make these books with the exception of some labels for the back of the books. The air bag packaging in this parcel was reused from the label order! Bakers string surfaced in an art room and was donated.
We successfully gained low cost workshop space at two City of Edmonton satellite sites to do the assembly of the books. Many were done as 'home' work by our members. All volunteers of ECS will also get one of these books at our Member/Volunteer Appreciation event.
Best of luck with the conference.
Jeanine Alexander, Co-President           Edmonton Calligraphic Society