Thank you so much for a great workshop Kerri.  Special thanks to Gail Fournier for her attention to detail and countless hours setting up these workshops for us.
Day One: Thicks and Thins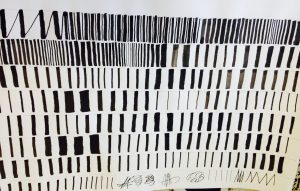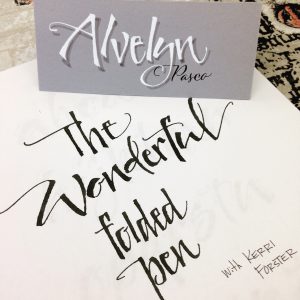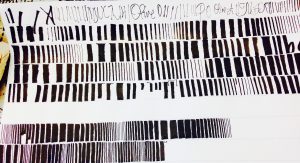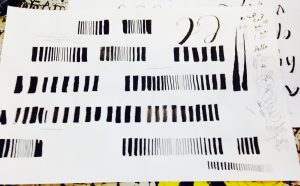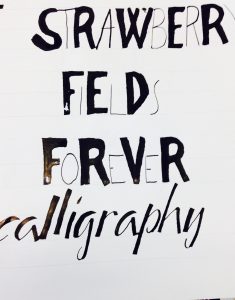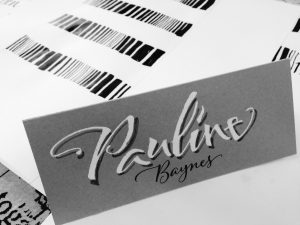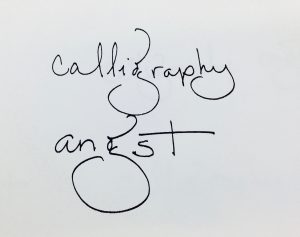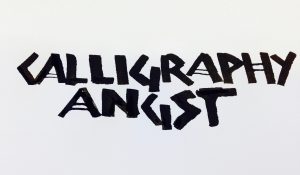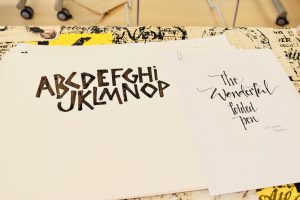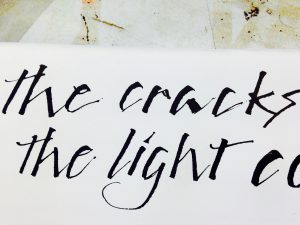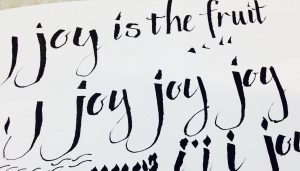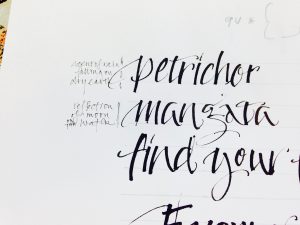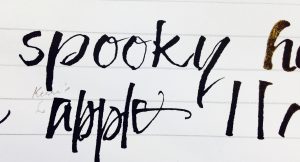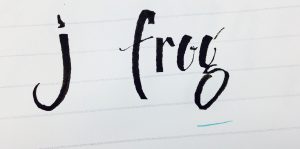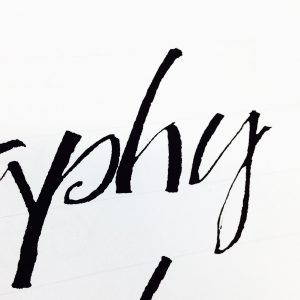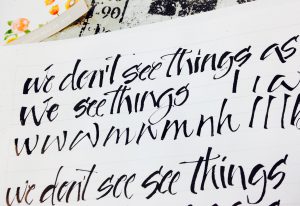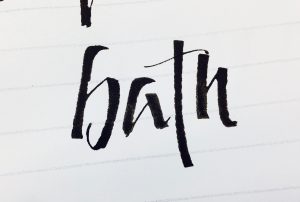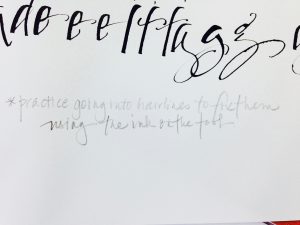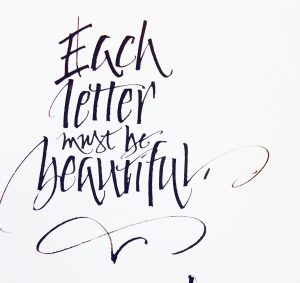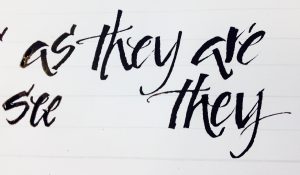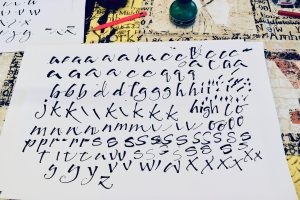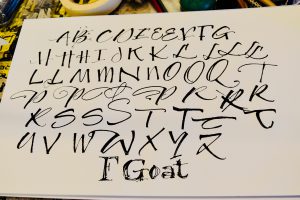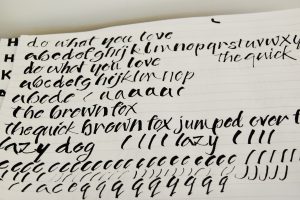 The dining group at Vaticano were lucky enough to get the business card of the impressive magician performing that evening.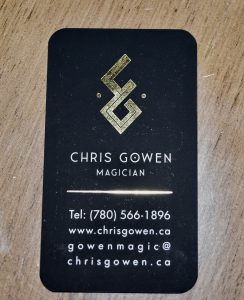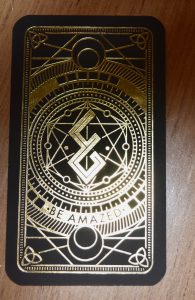 Day Two:
Lots of ink, paper & letters everywhere.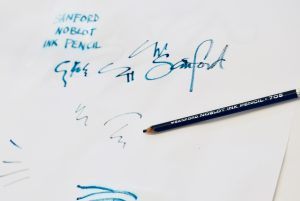 No blot ink pencil creates interesting effects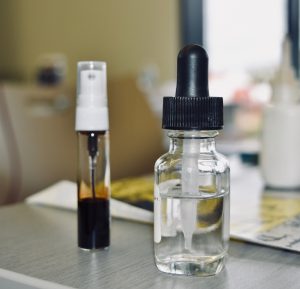 Tiny spray bottle with walnut ink
and tiny dropper bottle purchased
at Optimum Health Food Store in the Essential Oil section –
Bottles of
Ecoline watercolour.
Other inks: Sumi, Walnut, watercolours, gouache.
Review of Letter Forms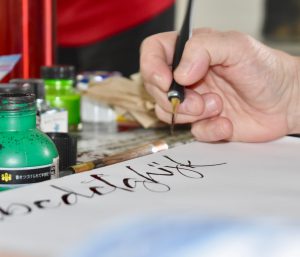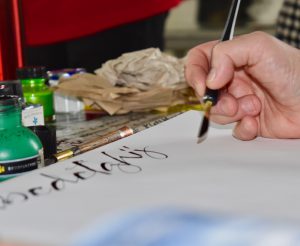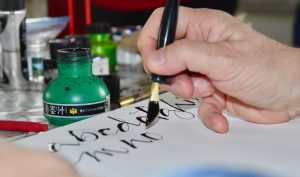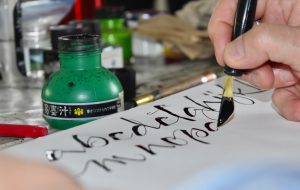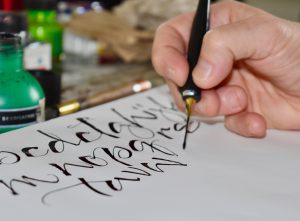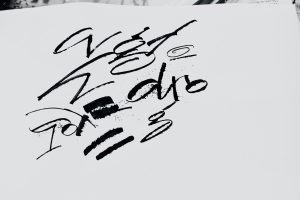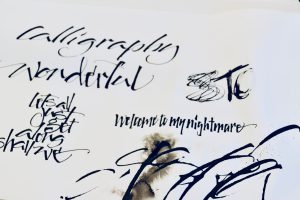 Nib Cleaner Recipe (works well for cleaning around the house too). Don't leave tool in cleaner for too long.
1/4 c.  dawn
1/2 c. lemon juice
1 cup of vinegar
1 1/4 c water.
Artwork
Kerri also brought some of her art pieces that provided great food for thought .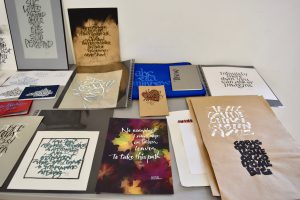 MORE CLASS WORK: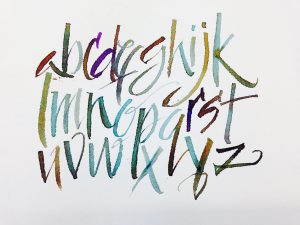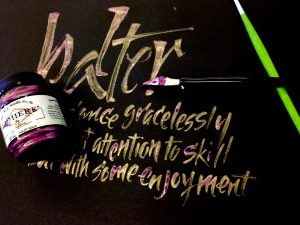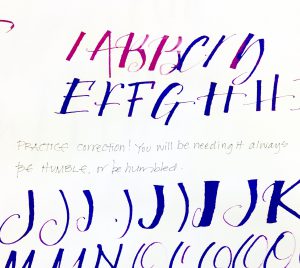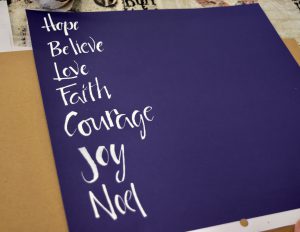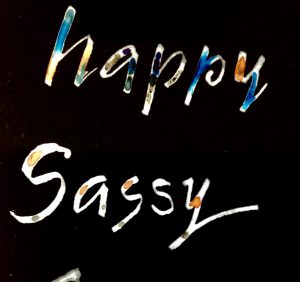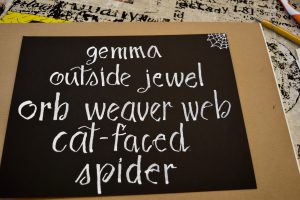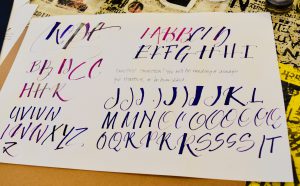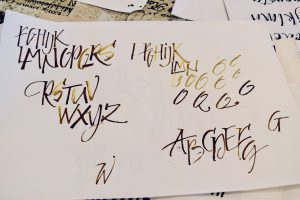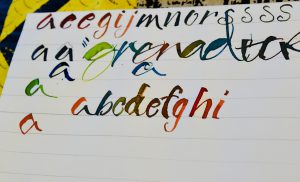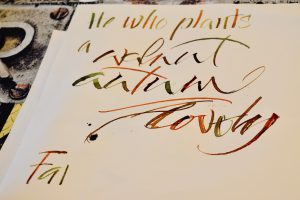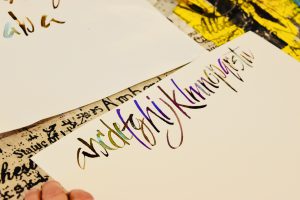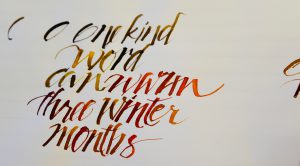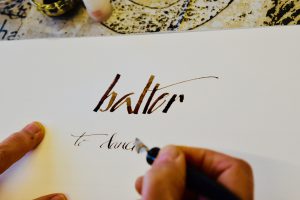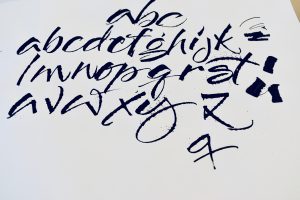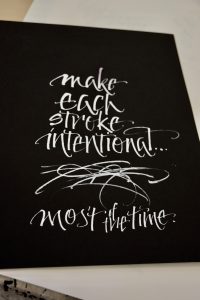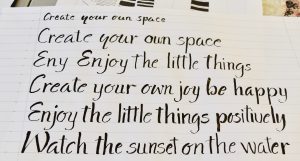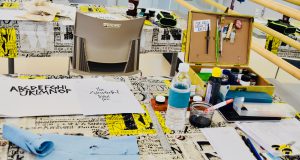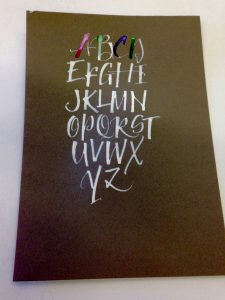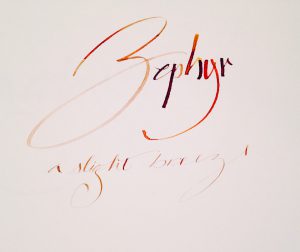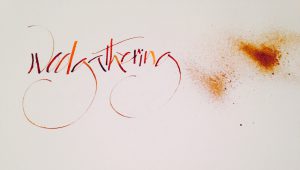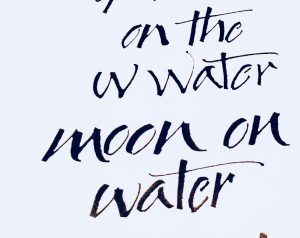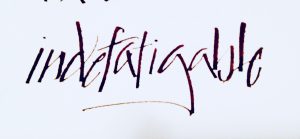 SPACING HINT: Look at your work upside down or in a mirror to check on spacing.
Always review strokes – do a warmup.