Jacquie Myers of Kelowna, B.C. will be teaching "The Pressure's On" And Loving It !! November 5 & 6, 2016 10am – 4pm, 2610 Hewes Way Room 229, Second Floor, Mill Woods Public Library.
All Levels… Cost : $160 Registrations are accepted on a first come first served basis and BEGINS September 7th at 6:45 p.m. (ECS general meeting, 2610 Hewes Way). No post dated cheques will be accepted. No refunds are given but a wait list be kept. On Eventbrite at noon on September 8, 2016. Handling fees apply.
A recent trend in calligraphy is expression in graphite. Jump on board. In this workshop, discover the versatility and power of the simplest and non-intimidating of writing tools – the pencil. Using the "pressure-and-release" technique, letters take on a more informal, spontaneous feel. Formal scripts become lively and contemporary. Create depth and texture in your lettering, improve your rhythm and letterform. And whether your words are stacked, nestled, rocked , bounced or straight as an arrow, with this technique, your letters will dance! You'll appreciate the versatility of this technique as it can be applied to any style of lettering. We will explore several scripts and create as many projects as time will allow. 
Supplies List
Practise paper, eraser, ruler or t-square, small plastic garbage for pencil shavings. Several pieces of watercolour paper (min. 8″ x 10″), 140 lb. or Arches Text Wove or cardstock for some projects Bring several quotes of choice.
Pencils: medium to medium soft lead pencil (F or B) – HB will do, but in a pinch, pencil crayons or watercolour pencil crayons, sharpener.
Optional: watercolour paints, small pointed brush & mixing palette, chalk pastels & Q-tips.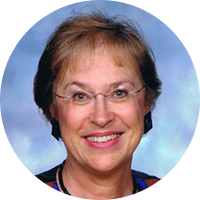 JACQUIE MYERS
Jacquie began studying calligraphy in 1985 and has been freelancing and teaching calligraphy for the past 20 years. She continues to teach at Okanagan College, community school programs, guild workshops in Kelowna, and has been a visiting instructor for other calligraphy societies. She is the founding President of the Kelowna Calligraphers' Guild in 1990 and remains actively involved with its organization and the promotion of calligraphy in her community. Jacquie's commissioned work ranges from tattoos & signage to private art collections. Her work has appeared in exhibitions in Kelowna, Vancouver, Victoria, Calgary and Medicine Hat, as well as in several calligraphy publications. Jacquie continues to be an ardent student of the calligraphic arts, expanding her knowledge and skills and exploring the letter 'form'.