Mentor Meetup with Jackie Doll at Artelier
September 28th/2019
This meetup was decorating pen rolls. Jackie had purchased the canvas from Delta. She then created a pattern for the pen rolls and made the pen rolls for our mentor meetup. Thank you so much for your time spent creating the perfect weight pen roll.
The best part about mentor meetups is that everything is supplied for a great day & you can always bring your own favourites if you have any.
Mentor Meetups are free for members and a $10.00 fee for guests. The next meetup (at Artelier) is November 30th and is "Mad Versals".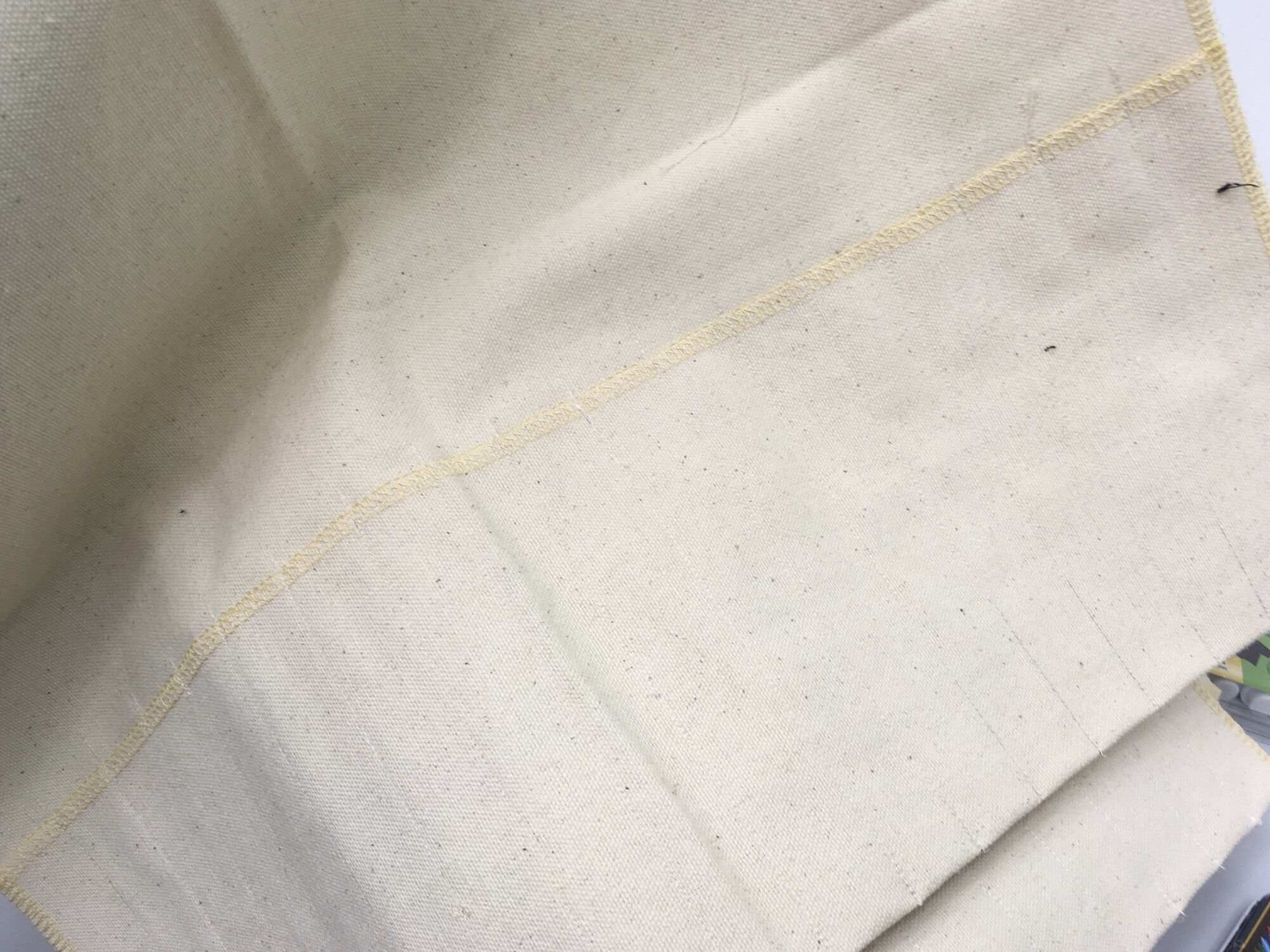 There were lots of tools to use from different types of markers, oils, acrylics, brushes, pens etc.
Jackie spoke about heat setting any colours that were water soluble to set the pigment into the fabric.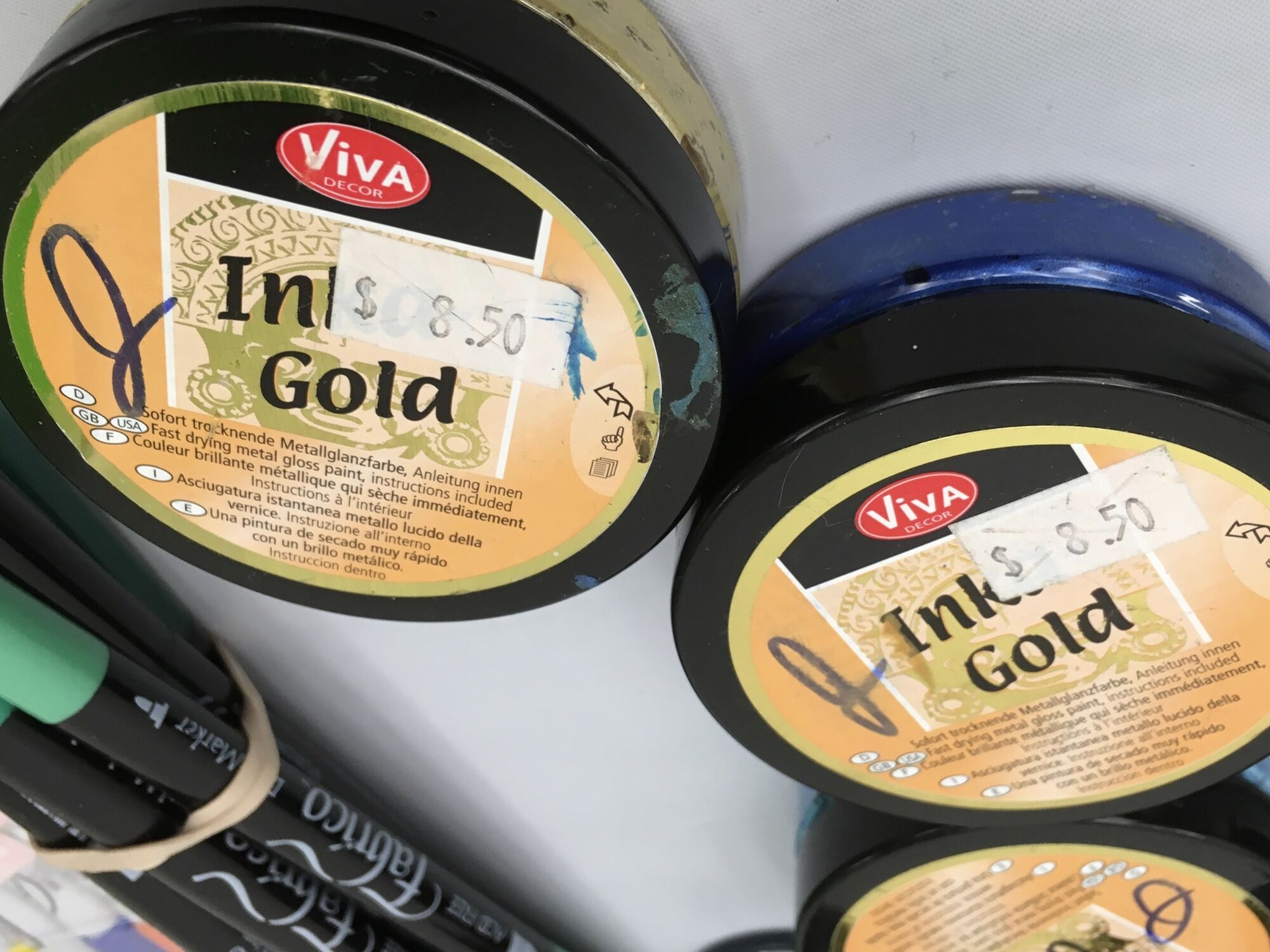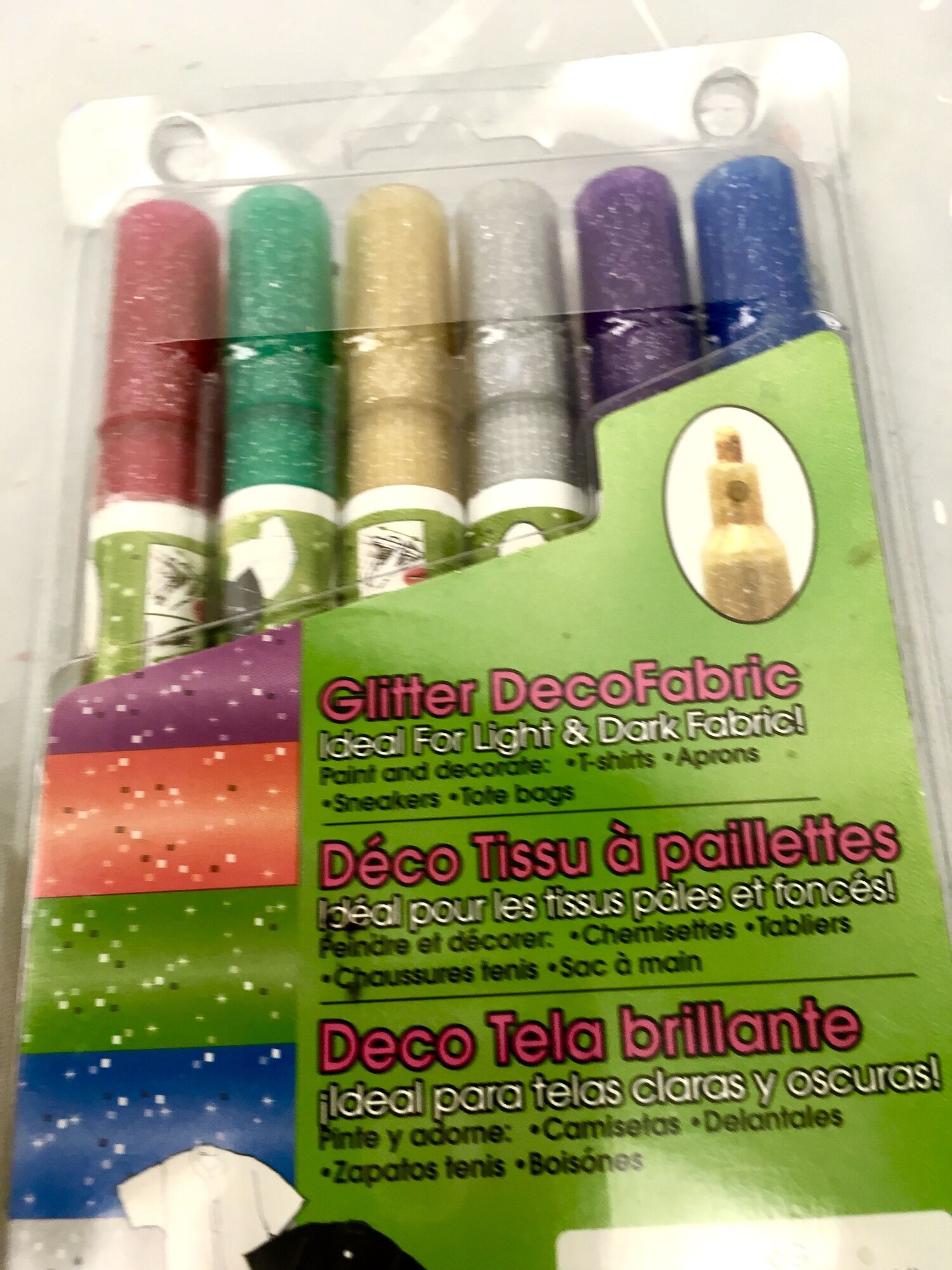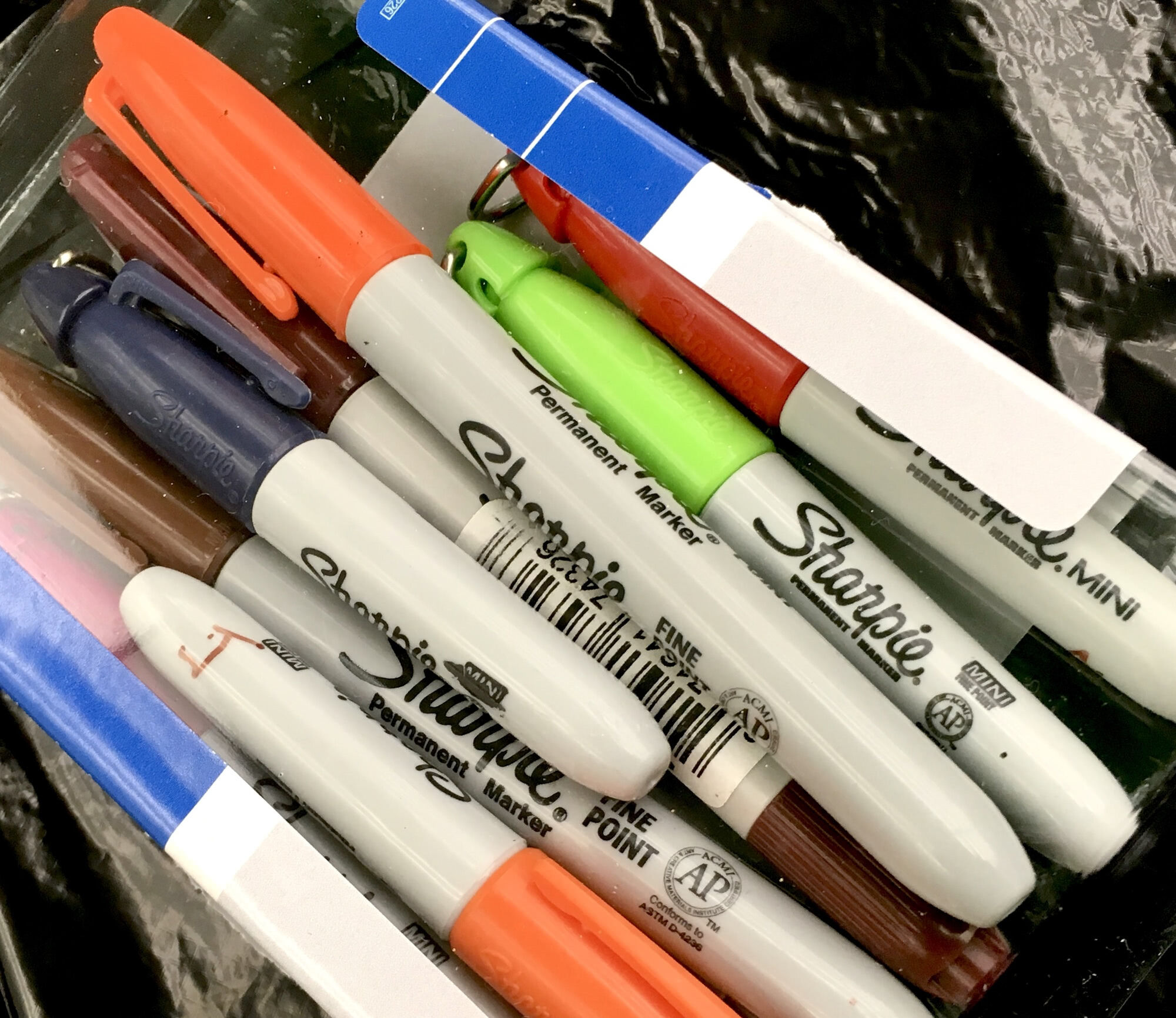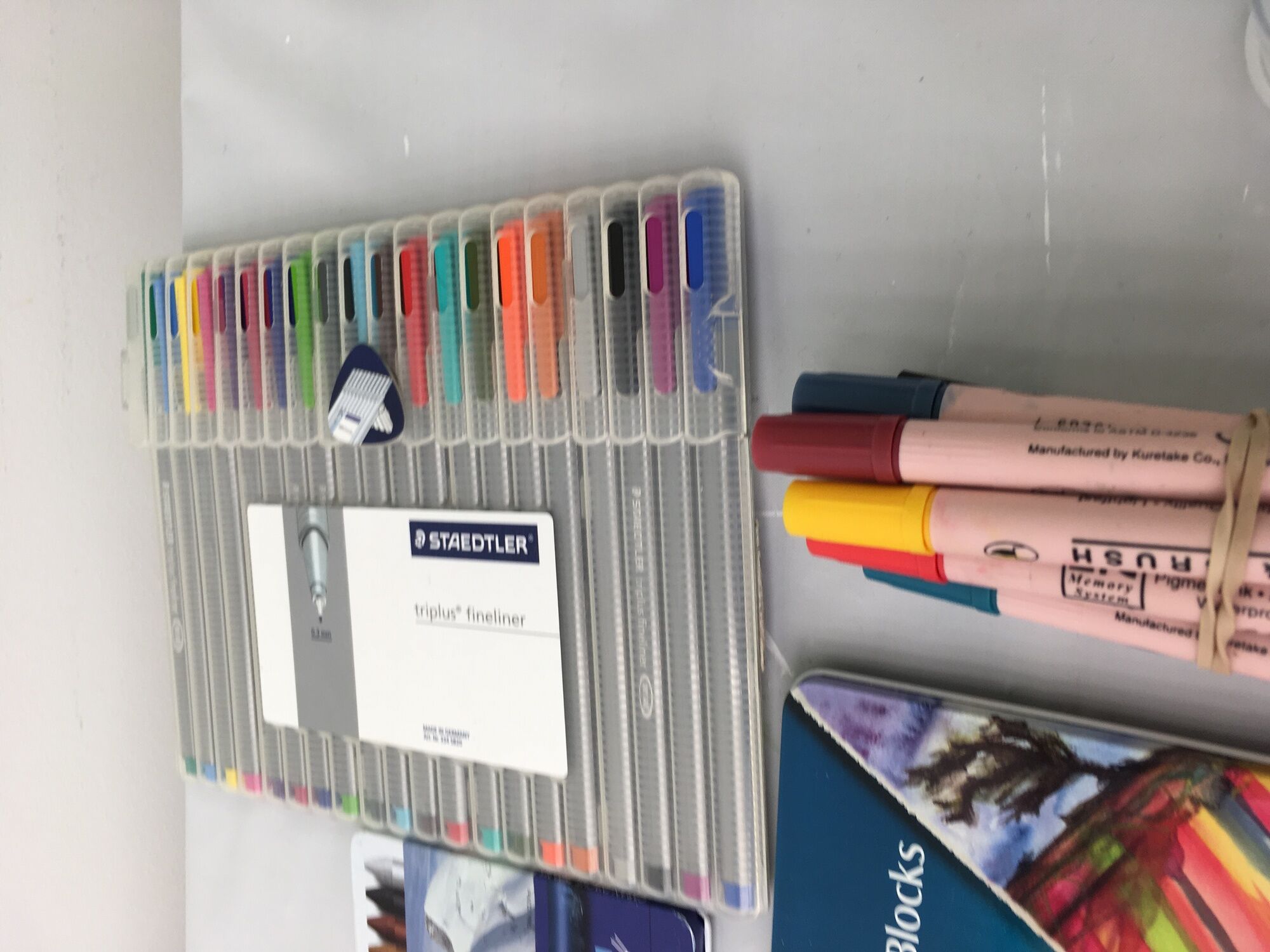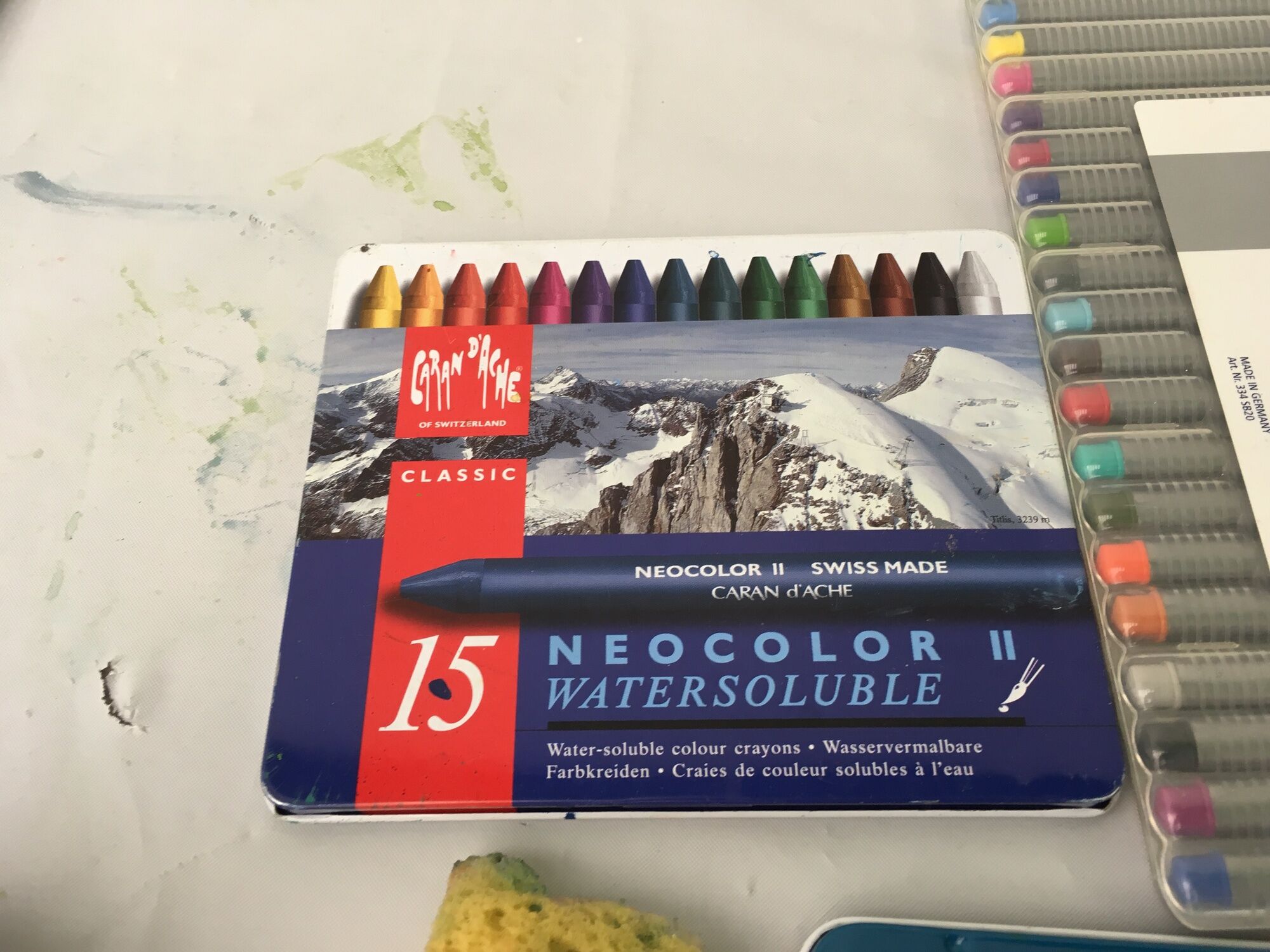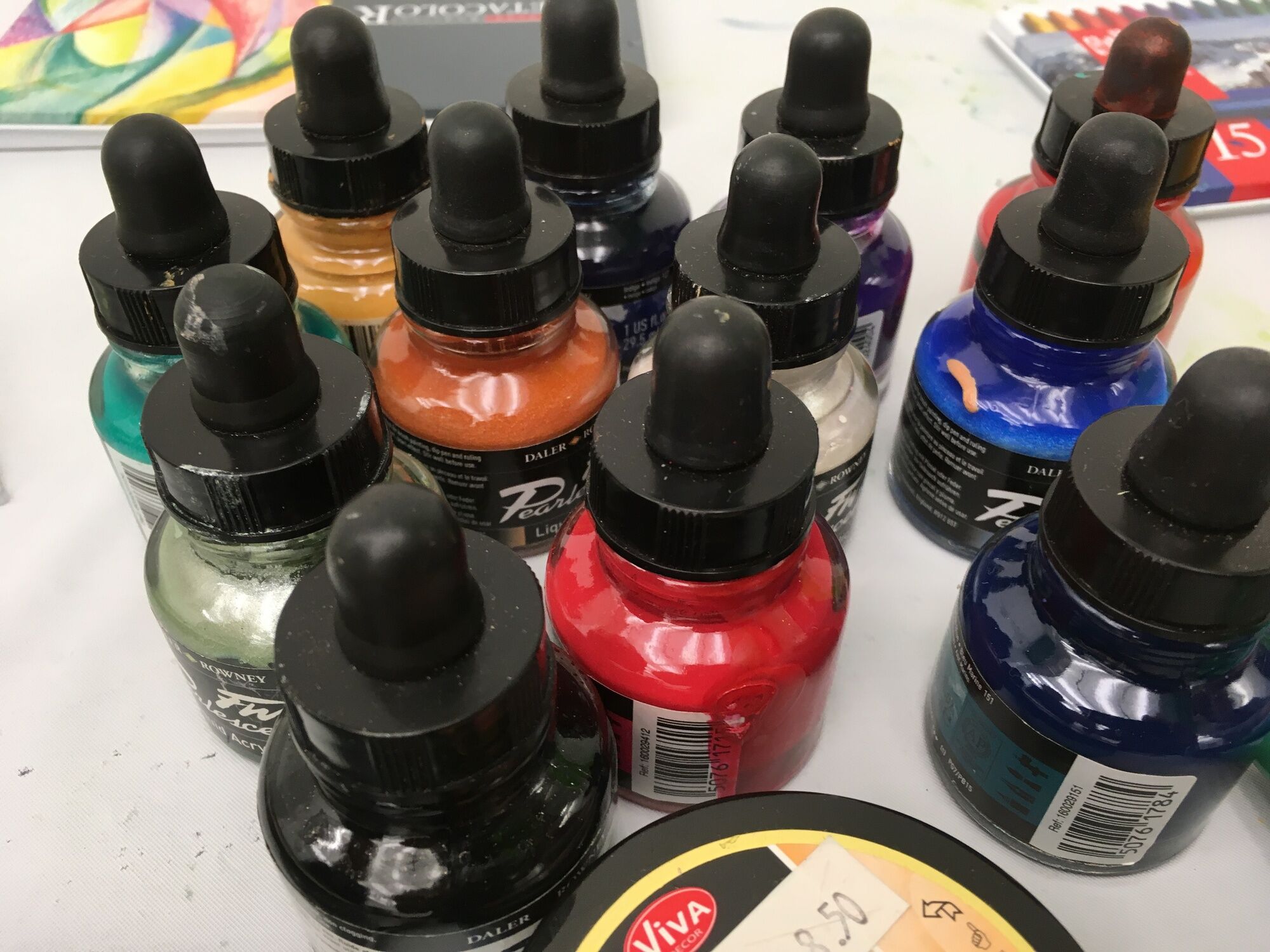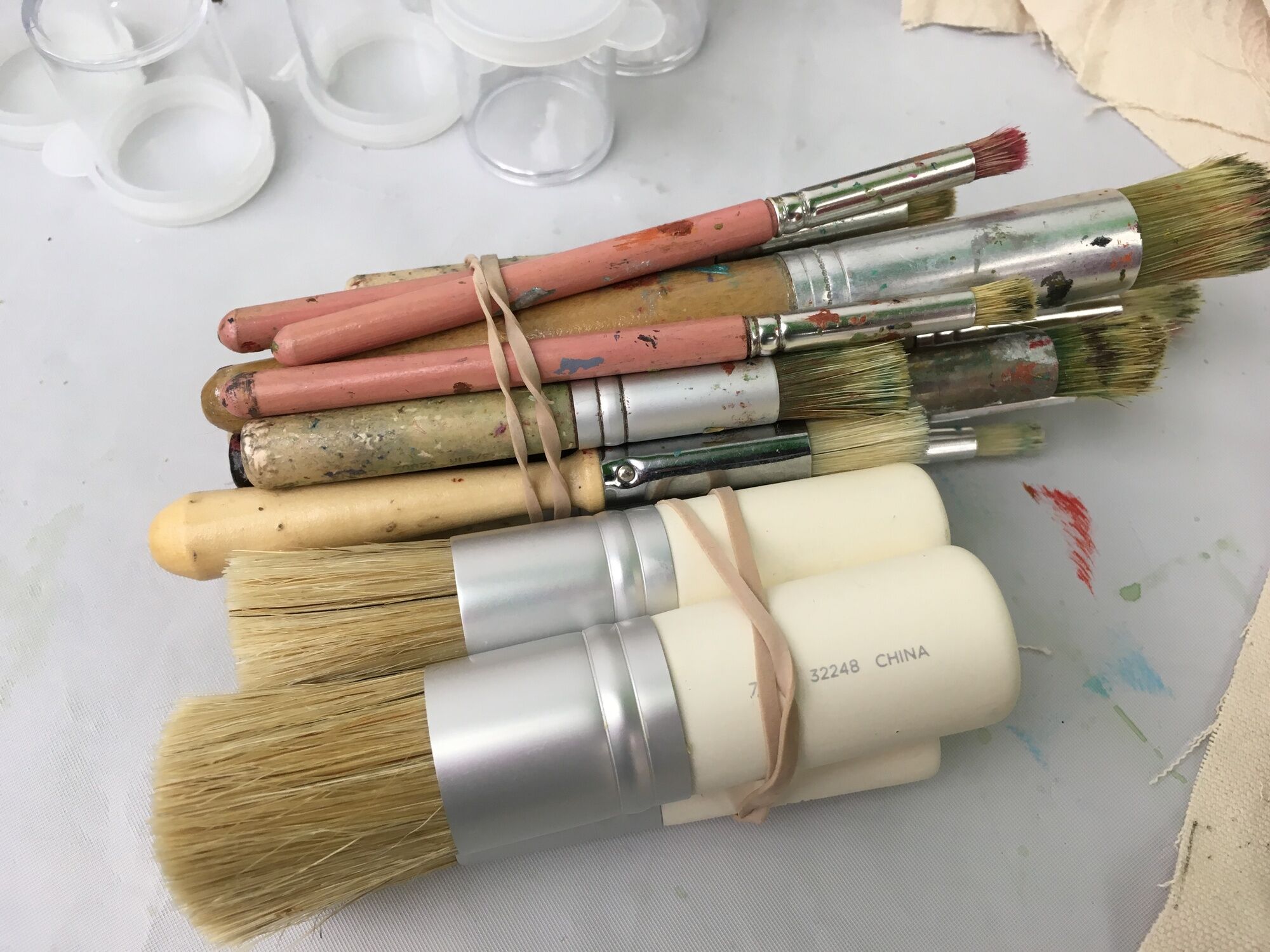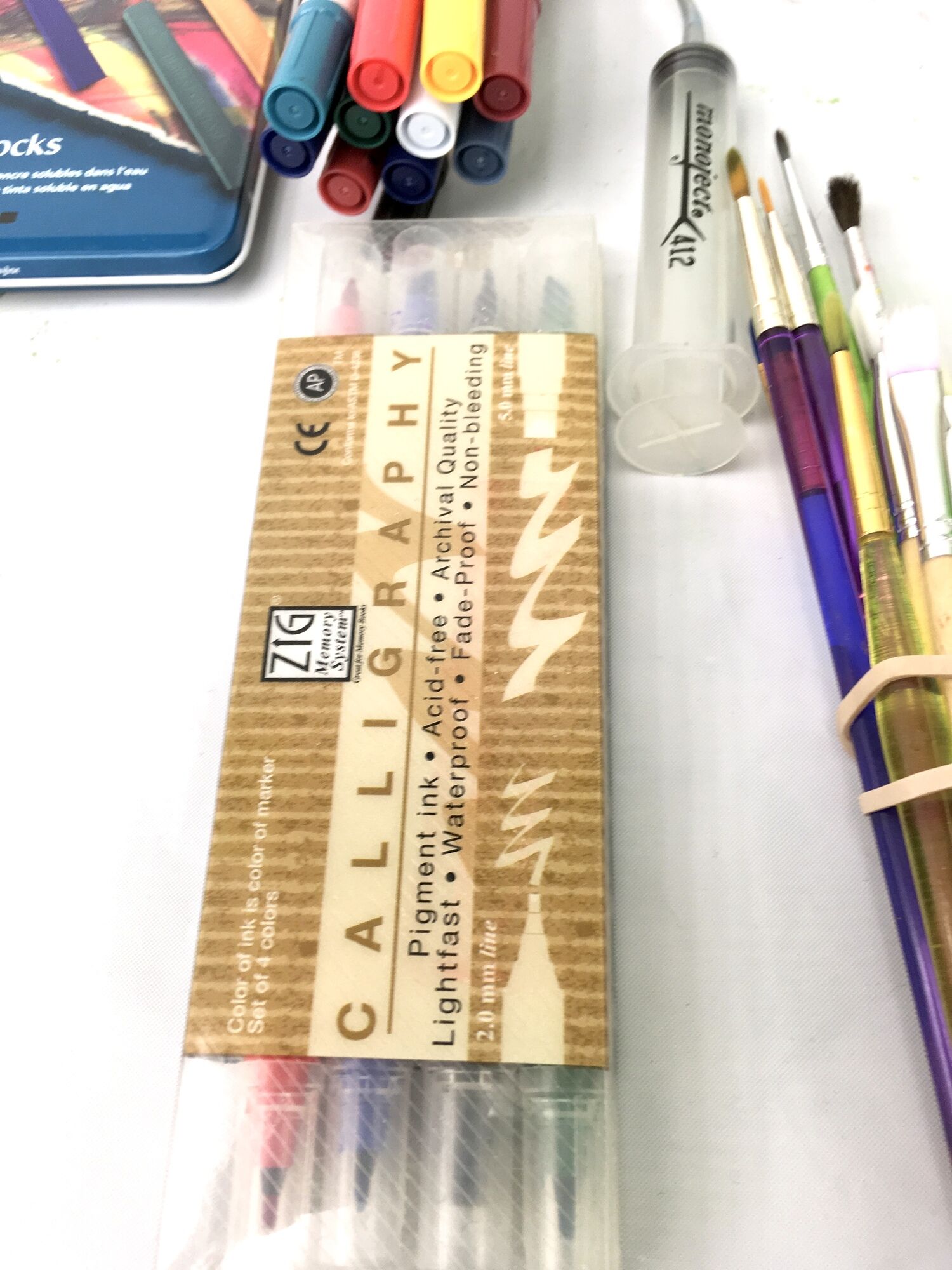 & more…..
Samples of the stencils available for use.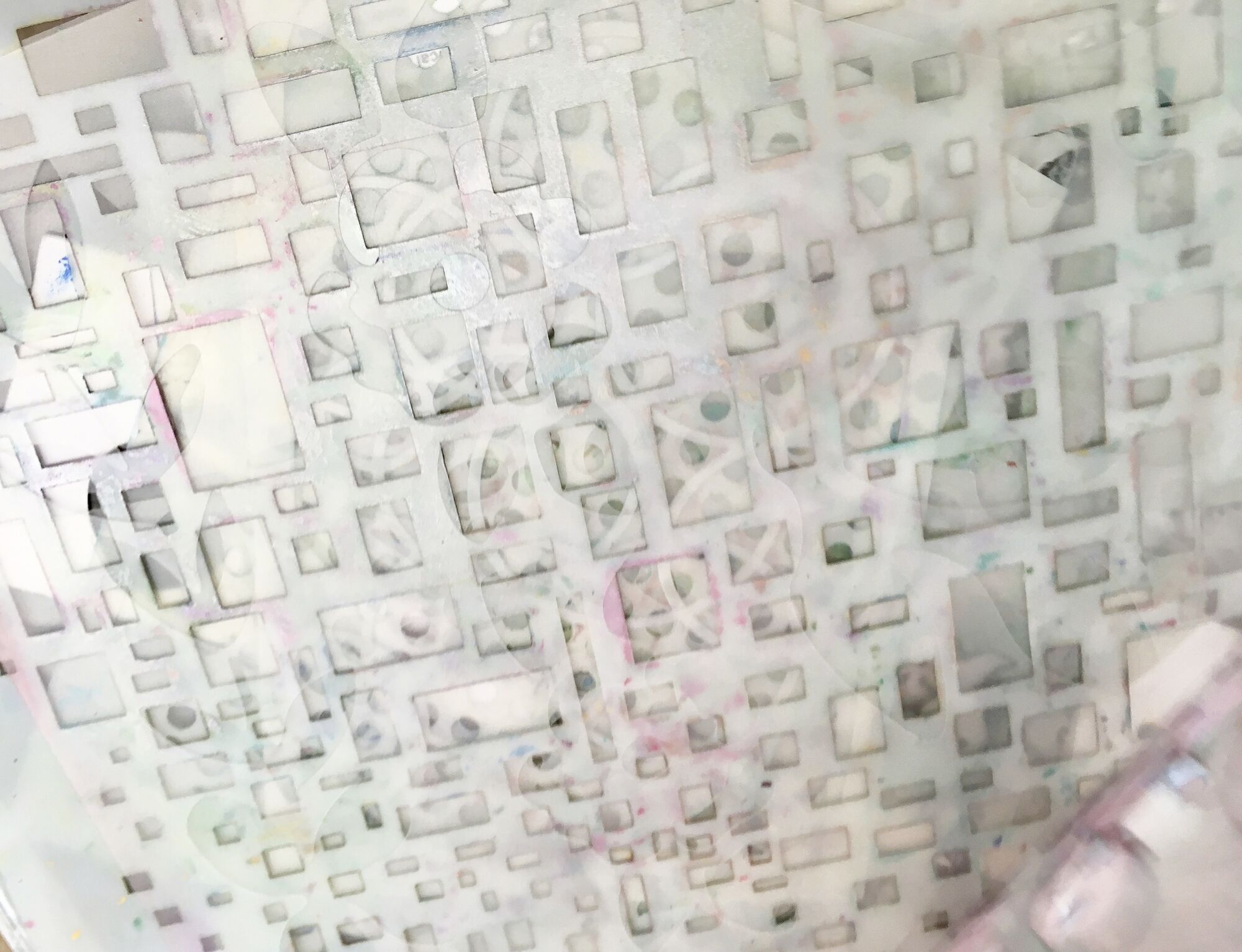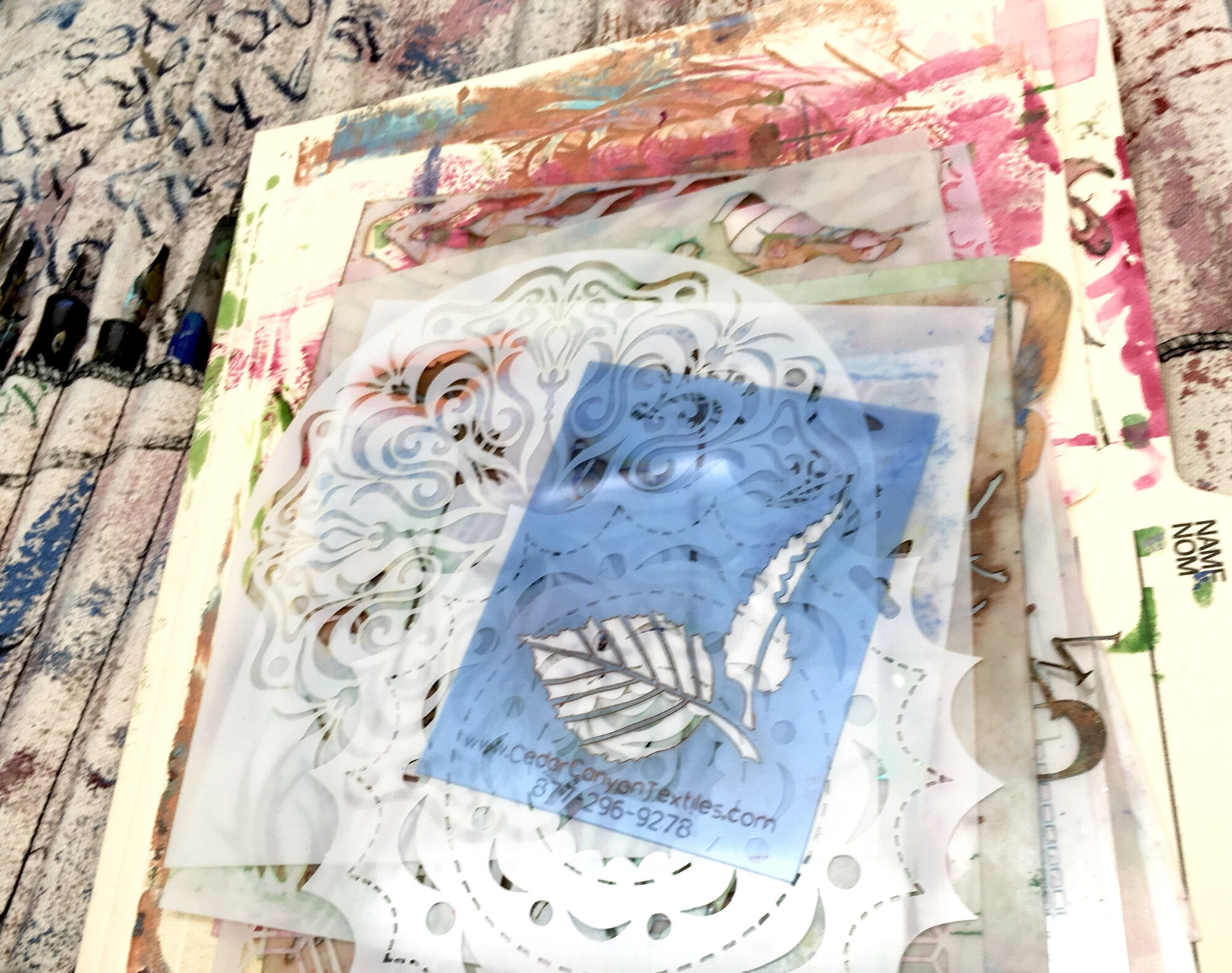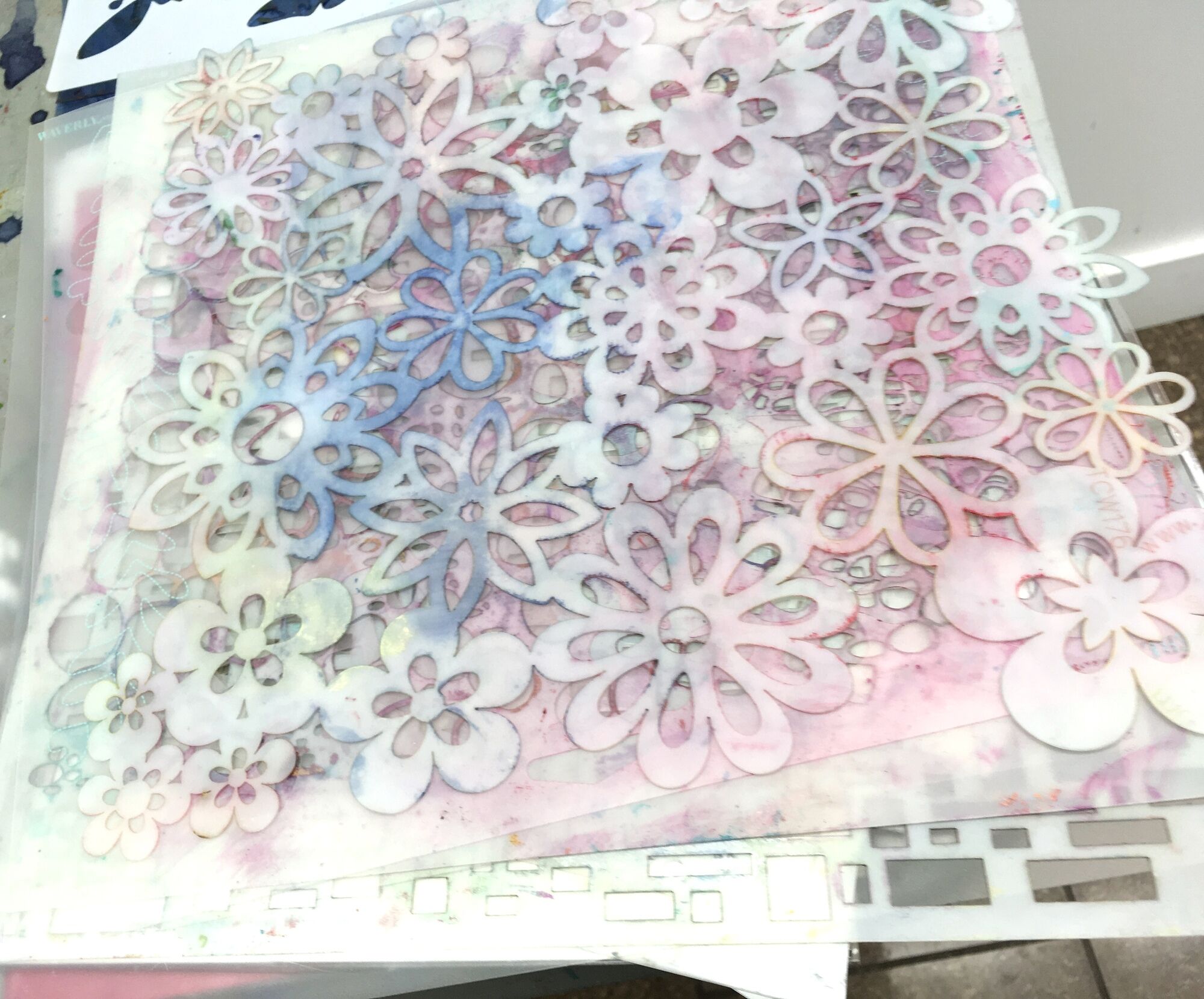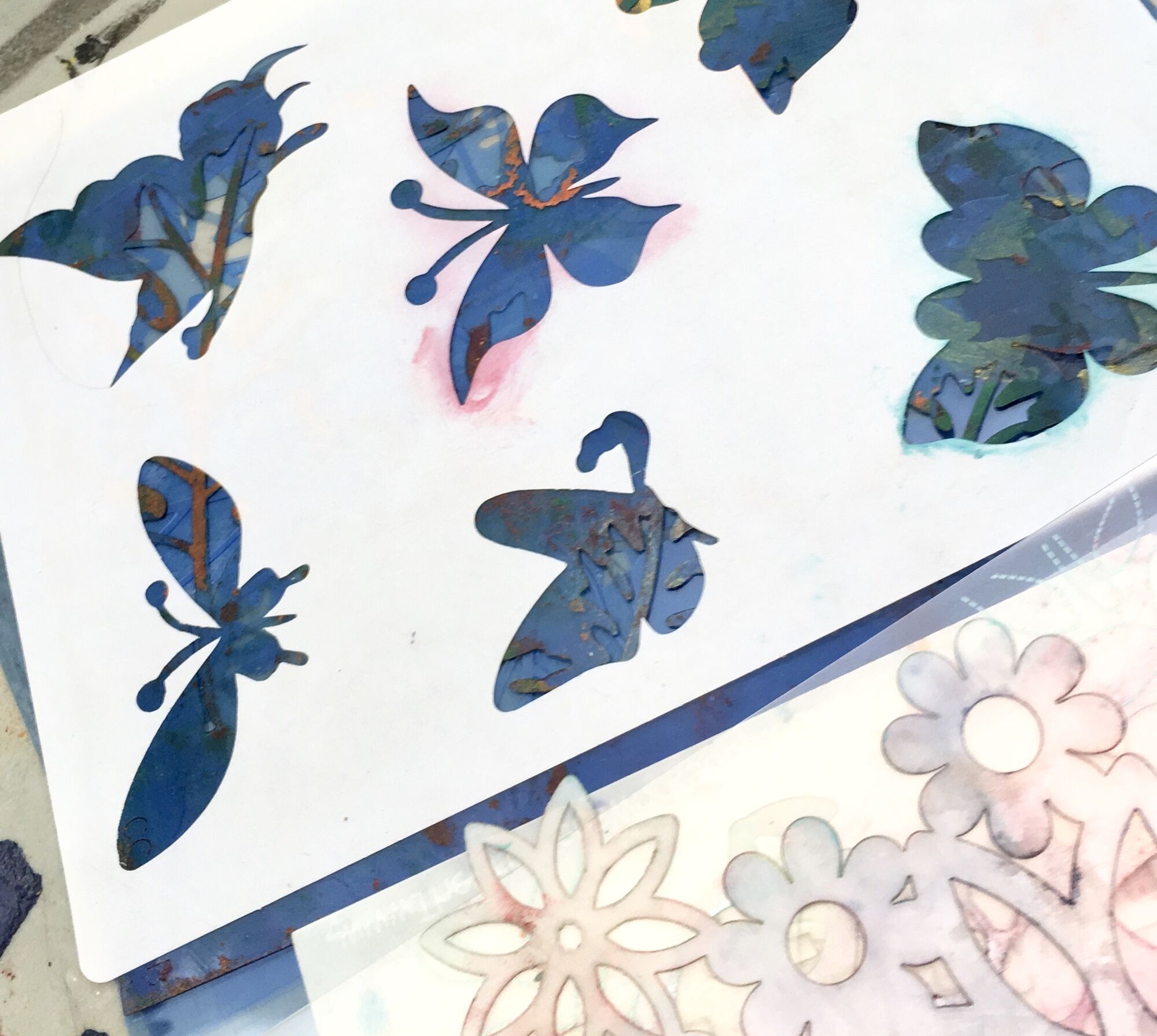 The most favourite stencil was an alphabet that Jackie had created and then cut out. The stencil is just below & a sample of its effects can be seen on the pen roll just below it.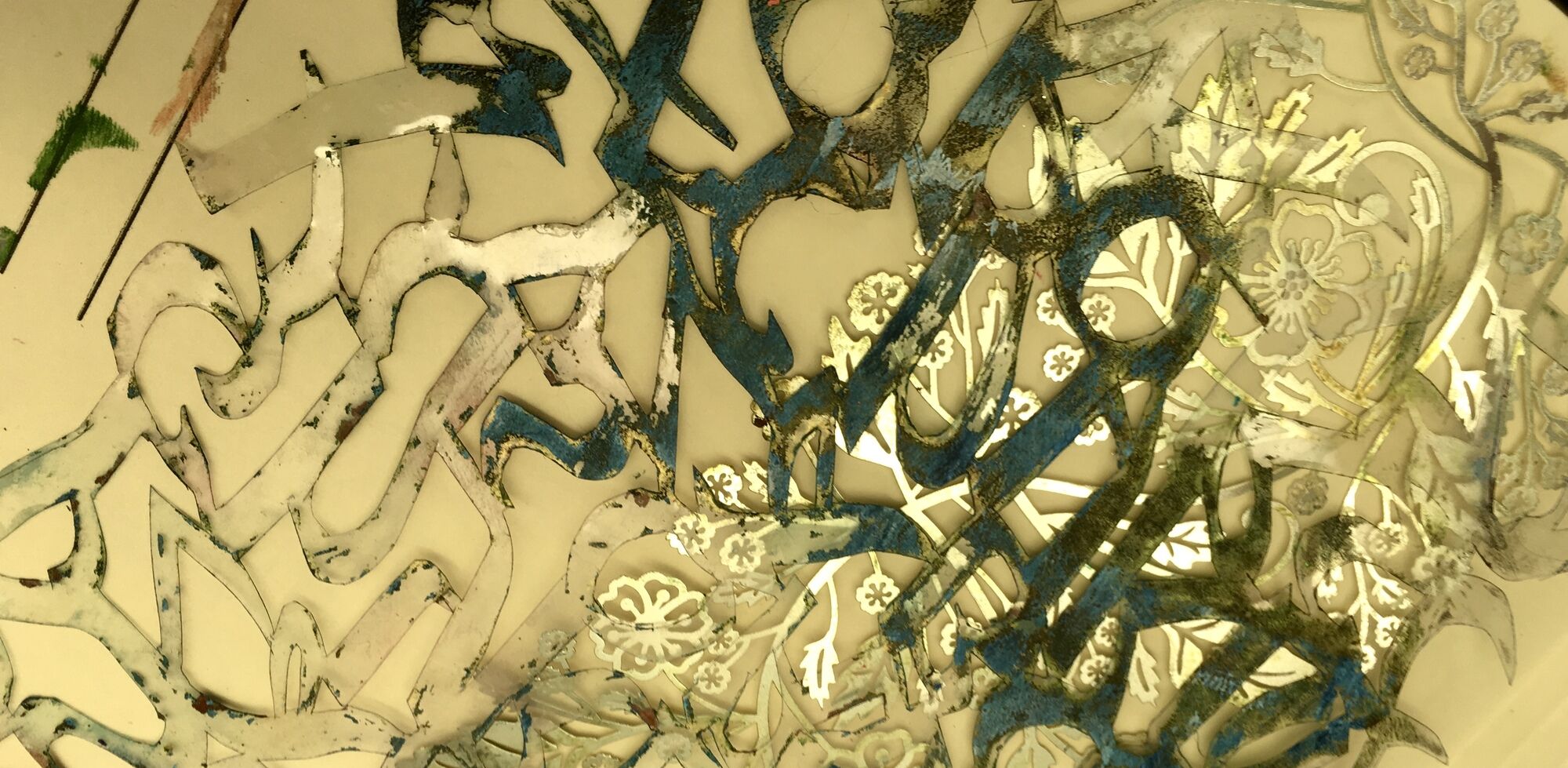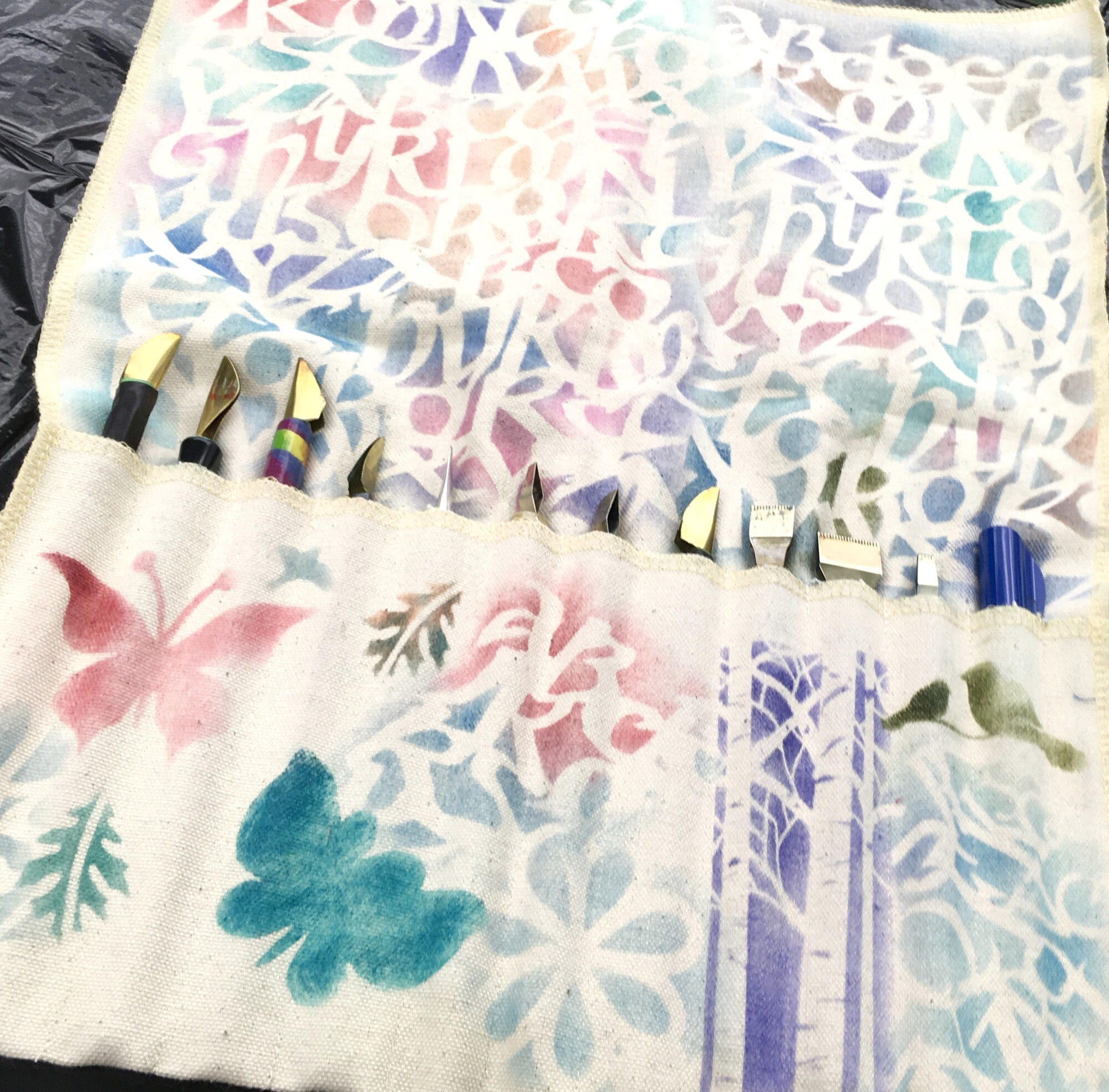 Different examples of creating text & texture were shown & then it was time to go & create our own.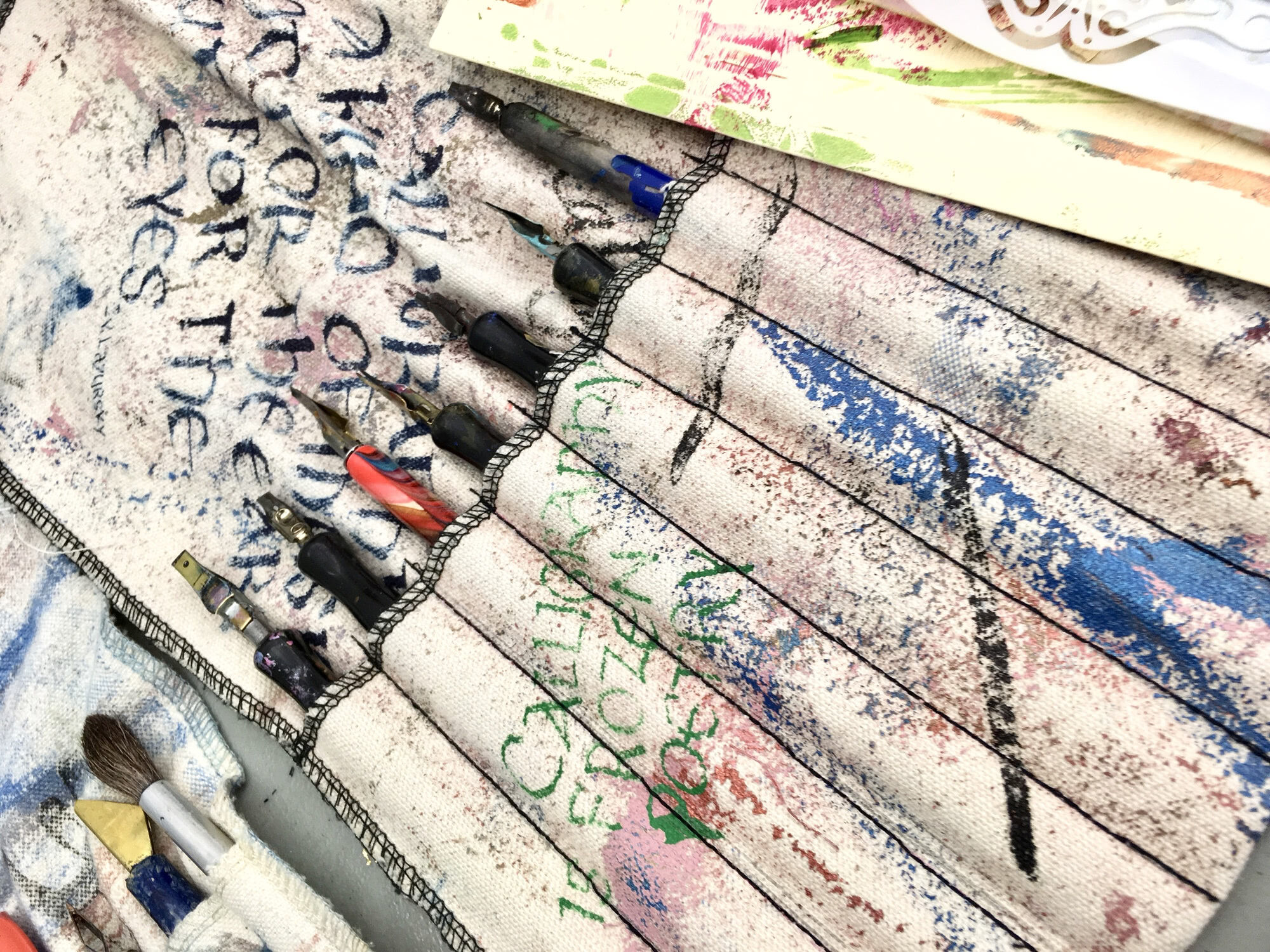 Participant's Creations