NEXT MEETING:
November 3rd, 2021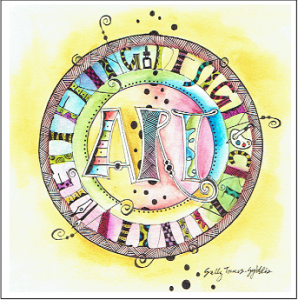 7:00 PM MDT via ZOOM
Instructor: Sally Towers-Sybblis
(The supply list and exemplars were
sent a week before the session,
along with the Zoom link.)
OCTOBER LETTERS AND LINES THEME – Reconciliation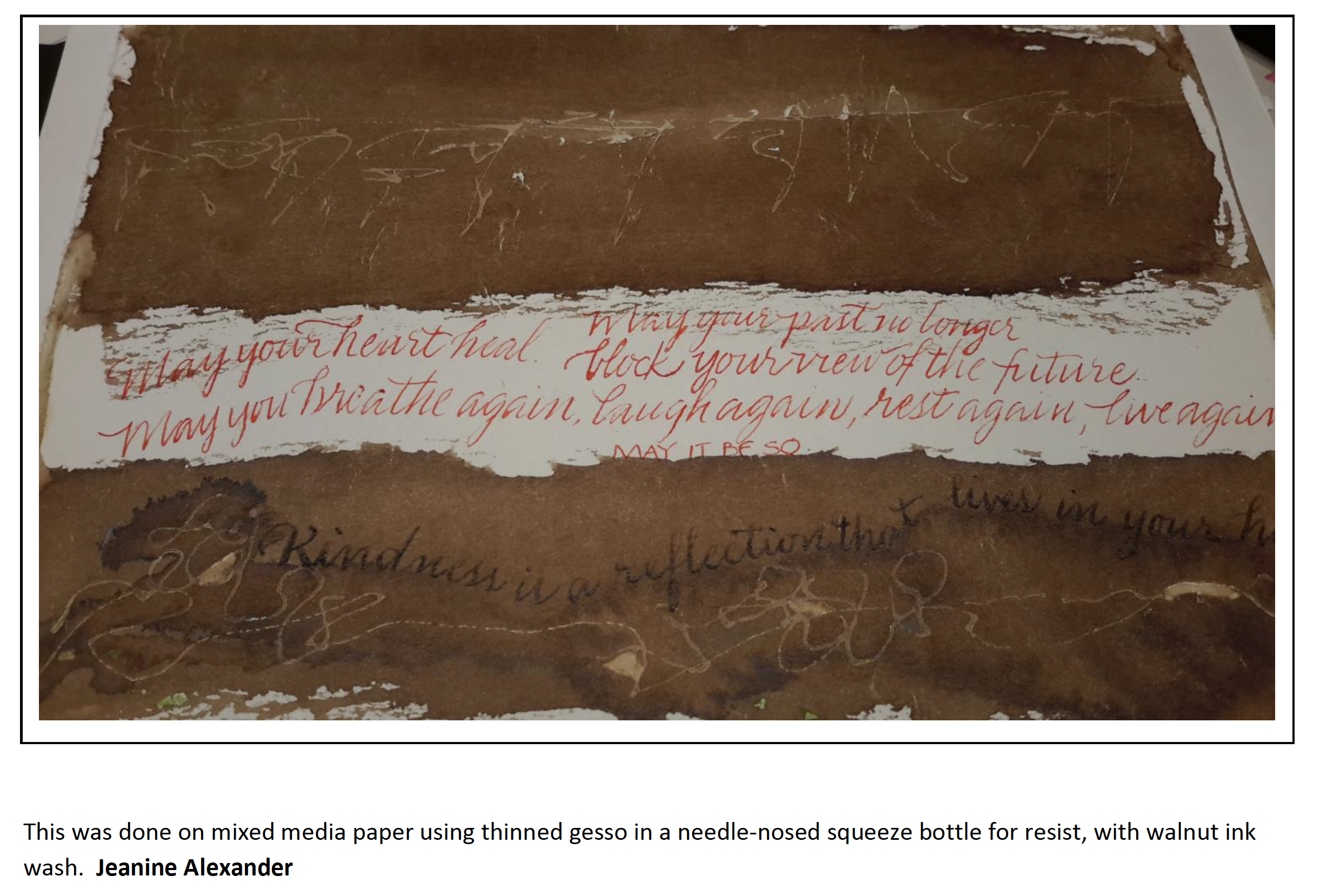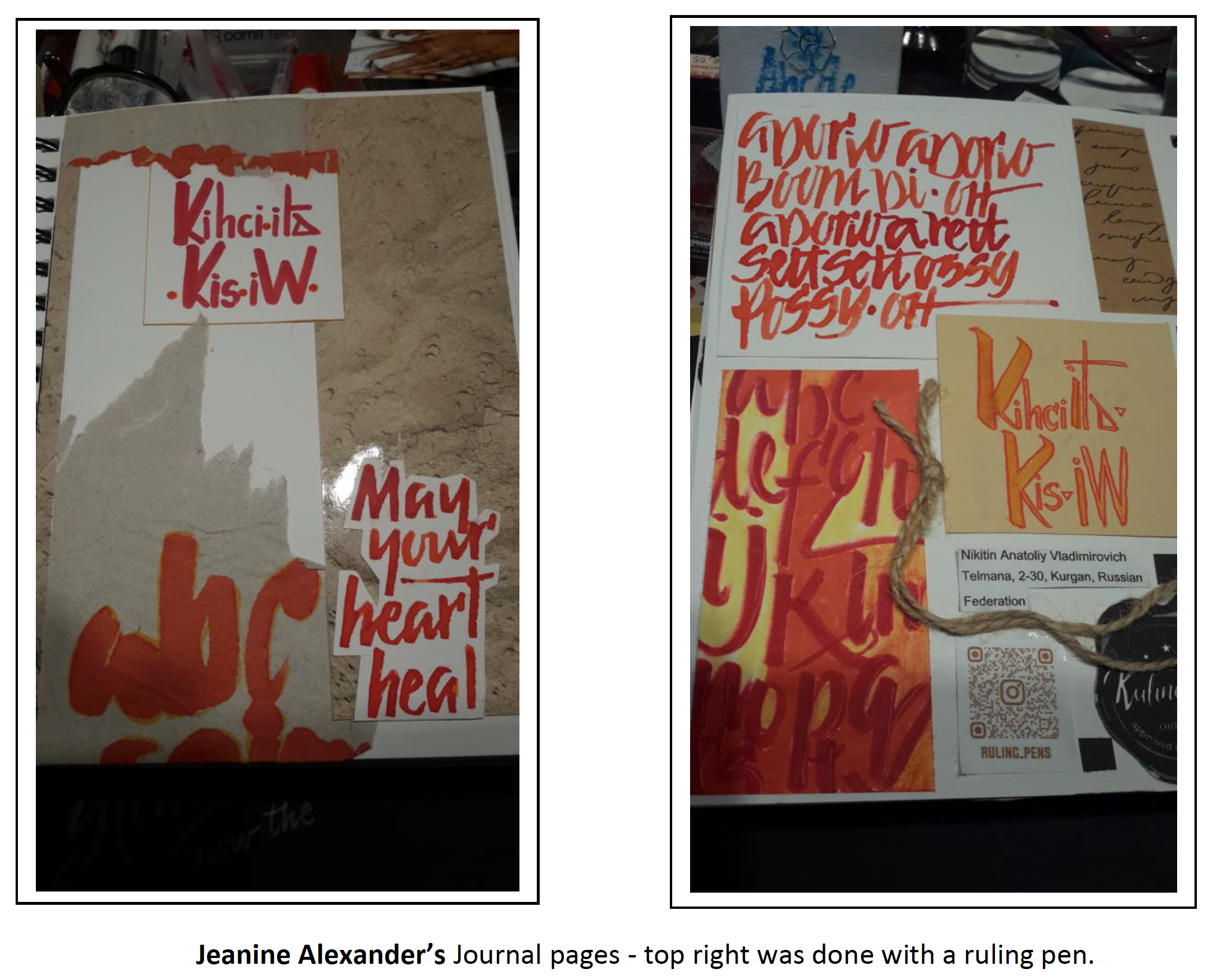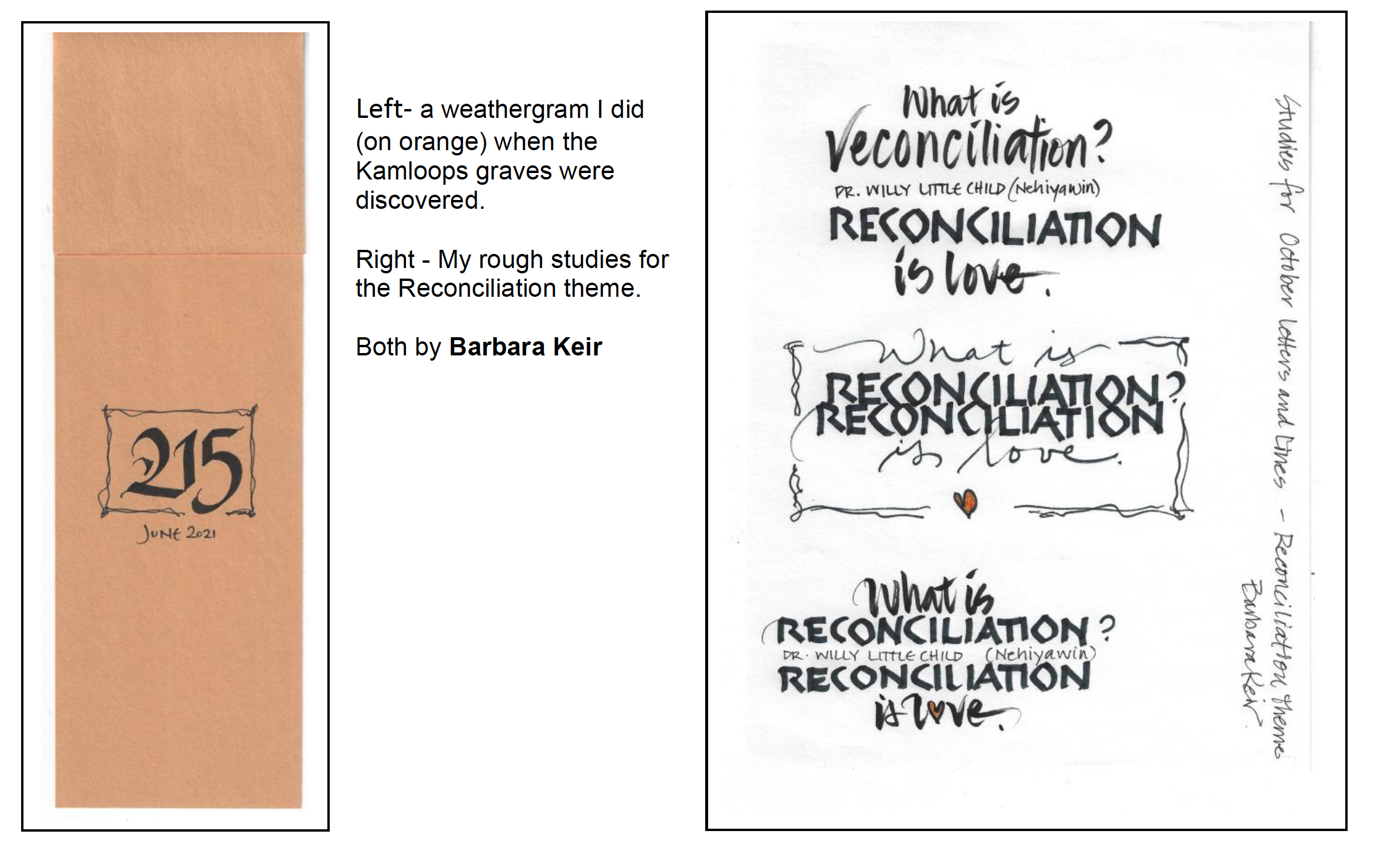 MONTHLY LETTERING PROMPT- Weaver Style Writing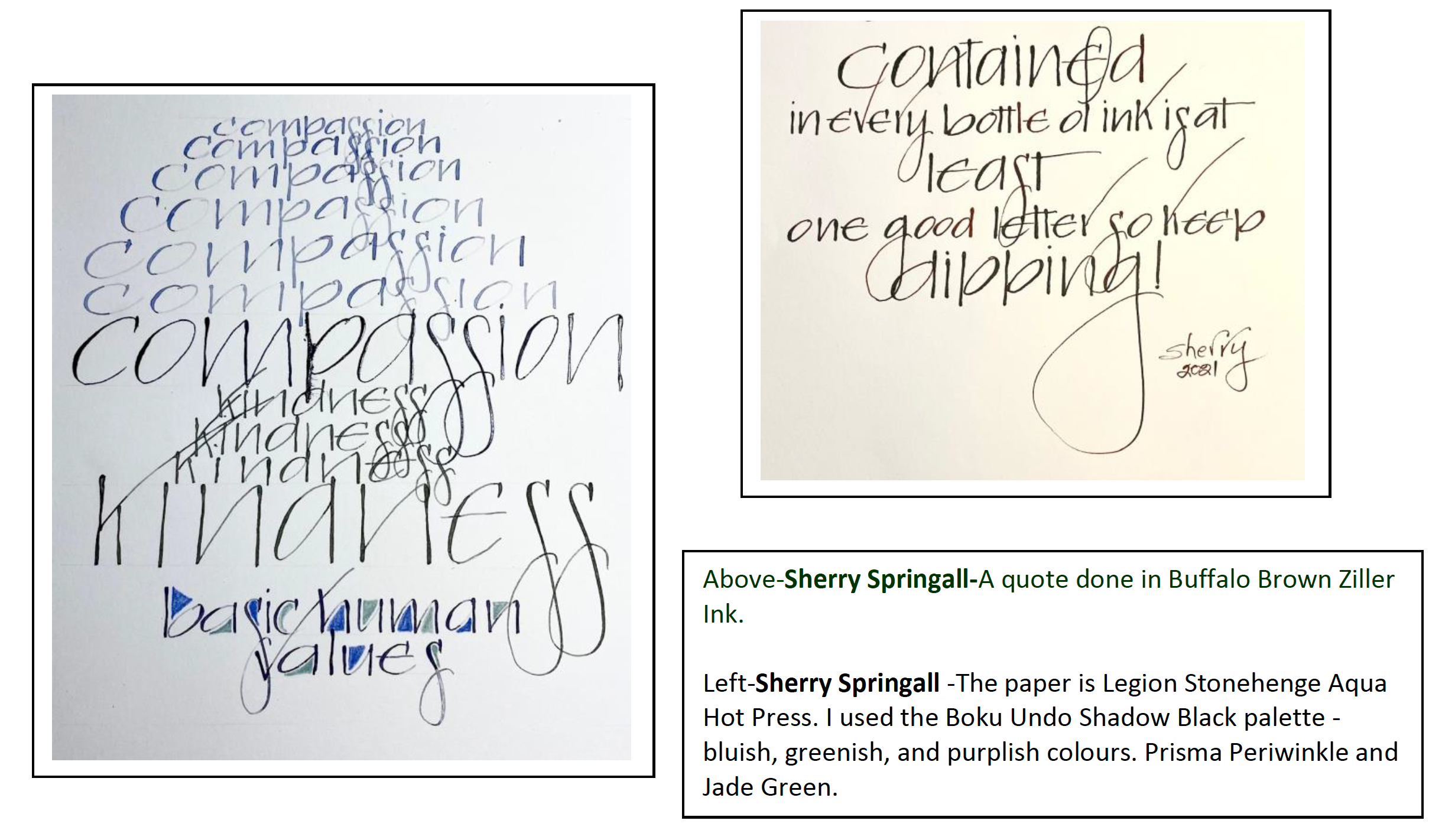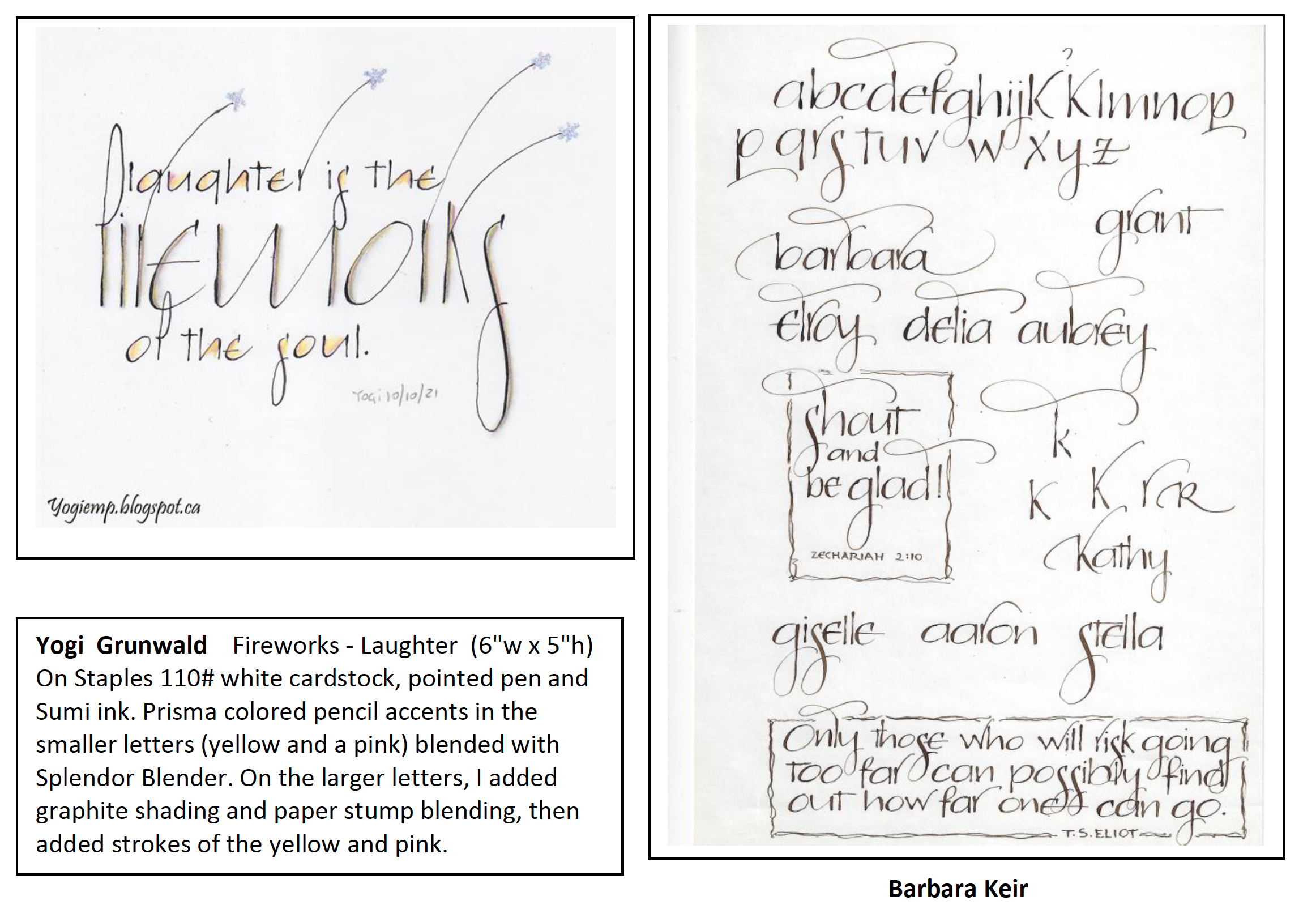 ECS 35TH ANNIVERSARY FREE SESSION WITH CHERYL TEFT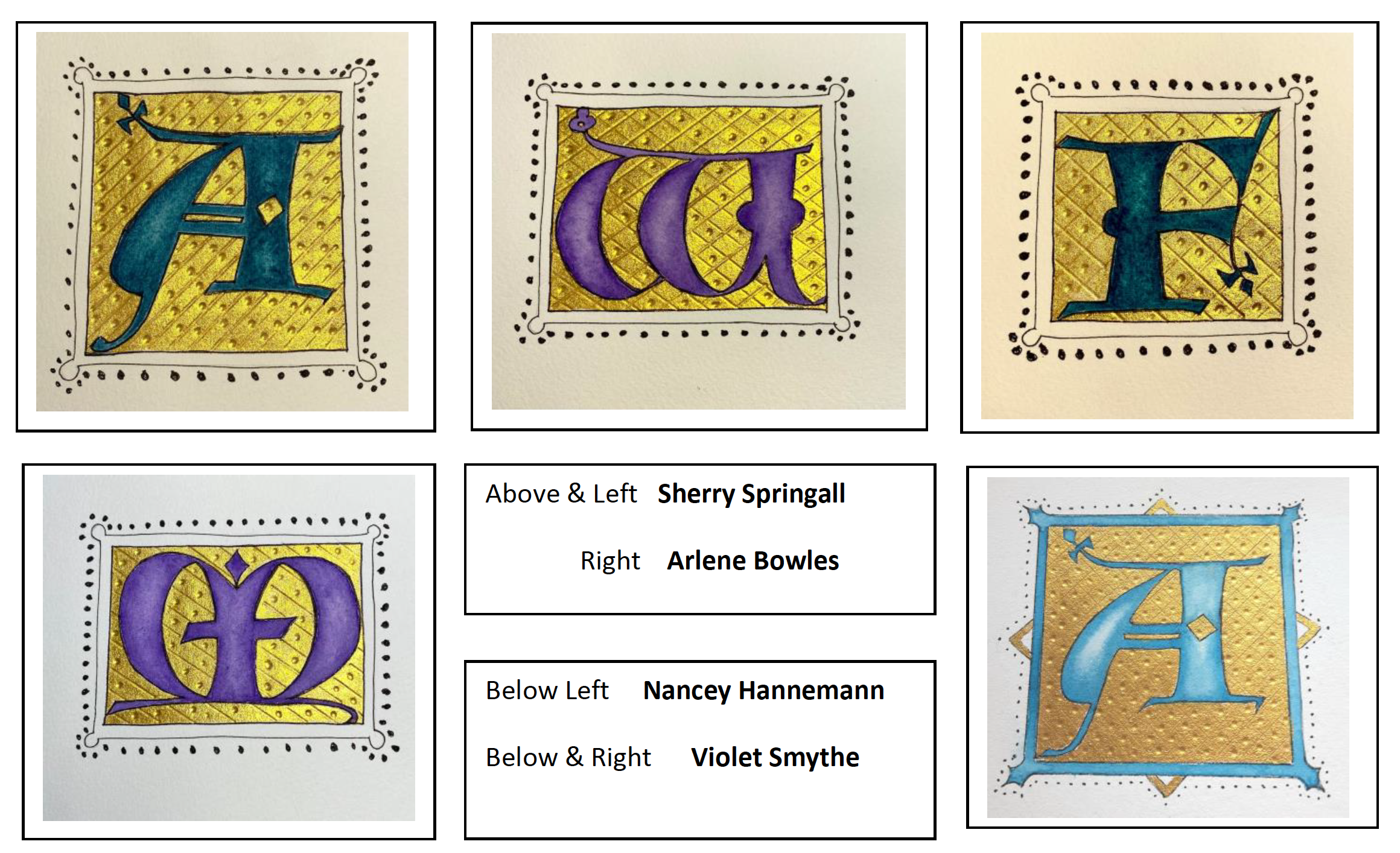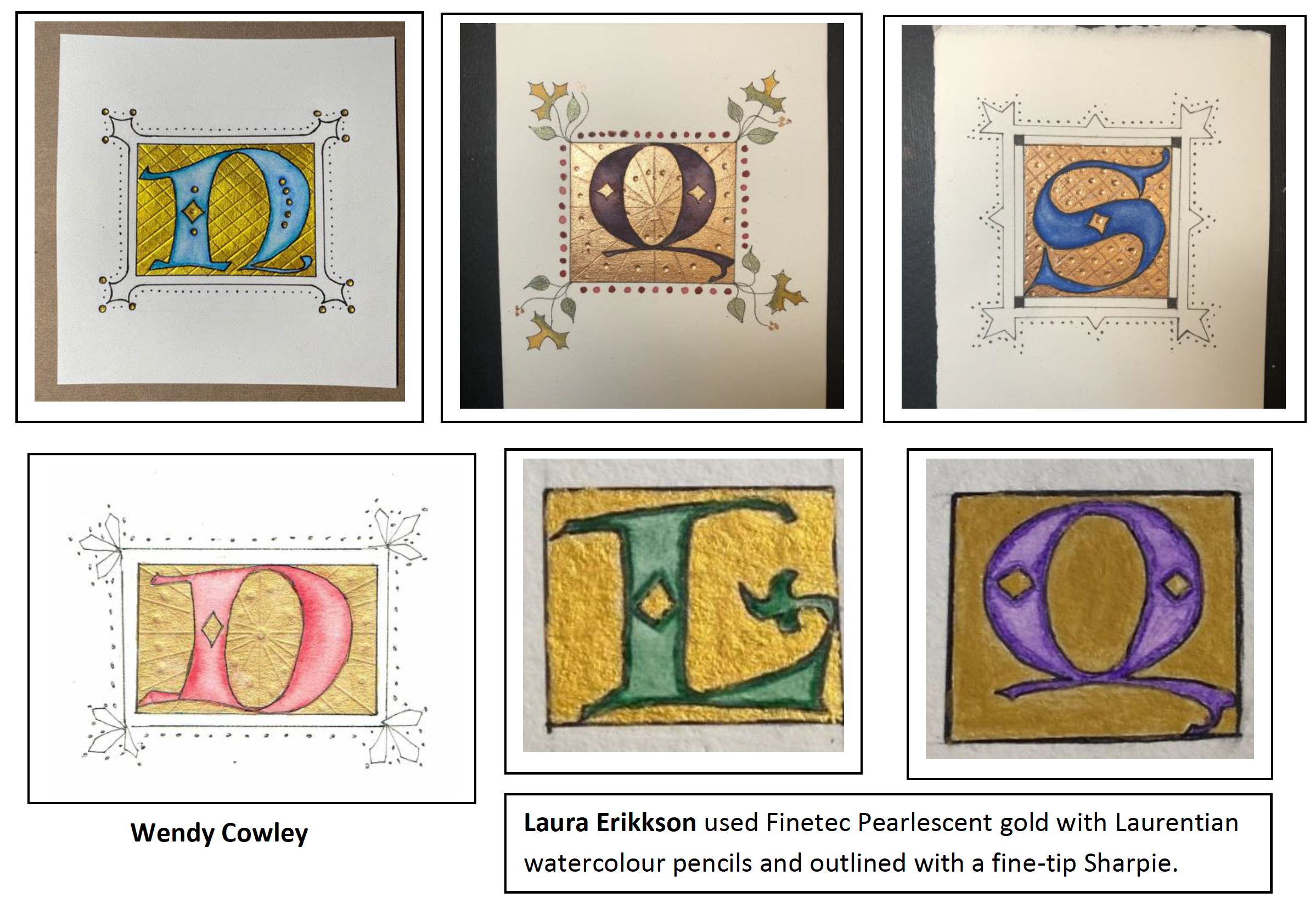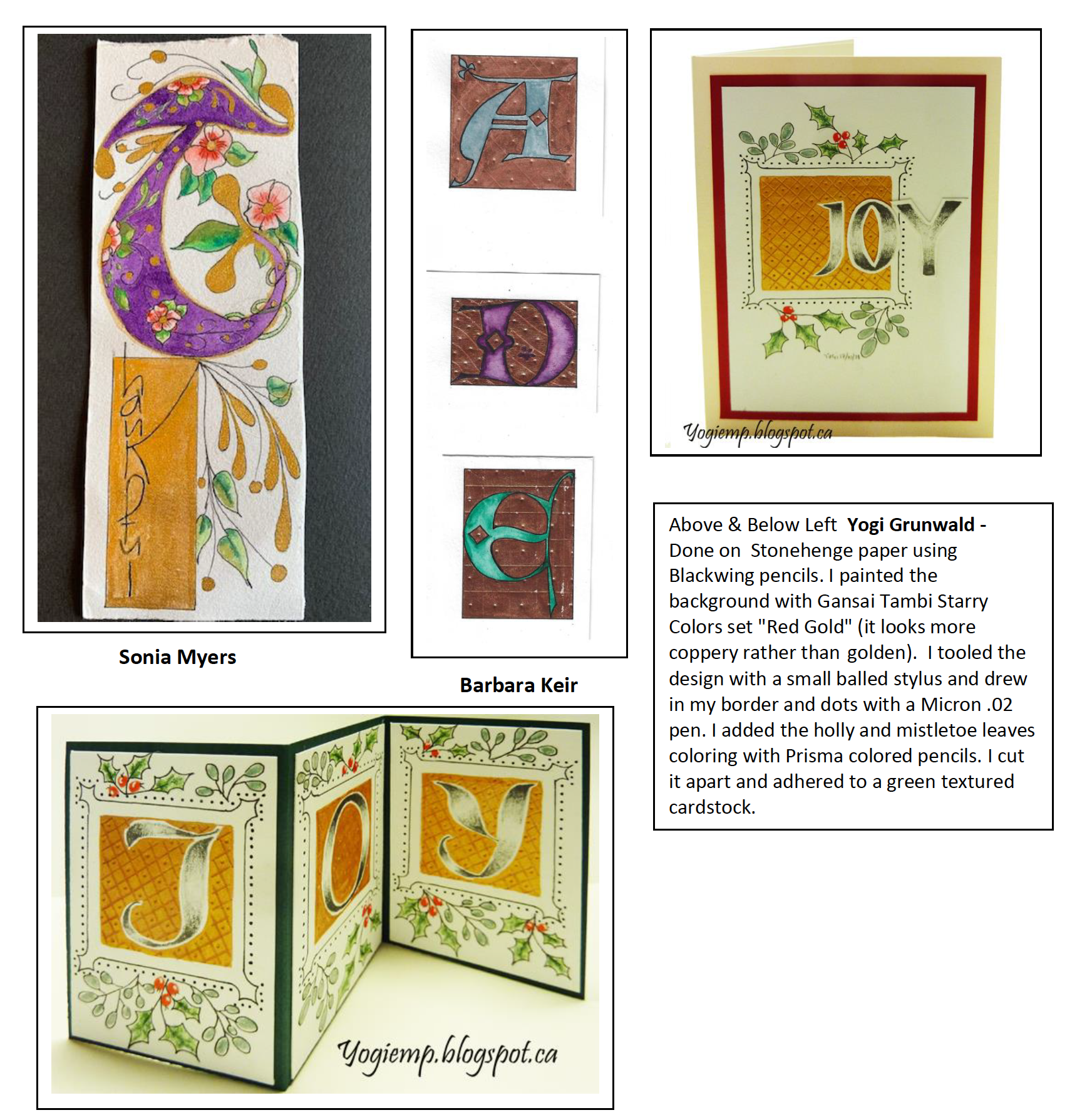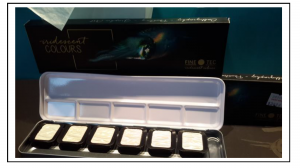 Paint Spot owner, Kim Fjordbotten, kindly donated two palettes of Finetec Pearlescent Mica Watercolours to give away as prizes to two ECS members who participated in our 'live' Zoom session with Cheryl Teft.
We're grateful for Kim's ongoing support! https://www.google.com/search?client=firefo x-b-d&q=the+paint+spot+edmonton
Winners are Rose Addorisio & Sonia Myers
ENVELOPE EXCHANGE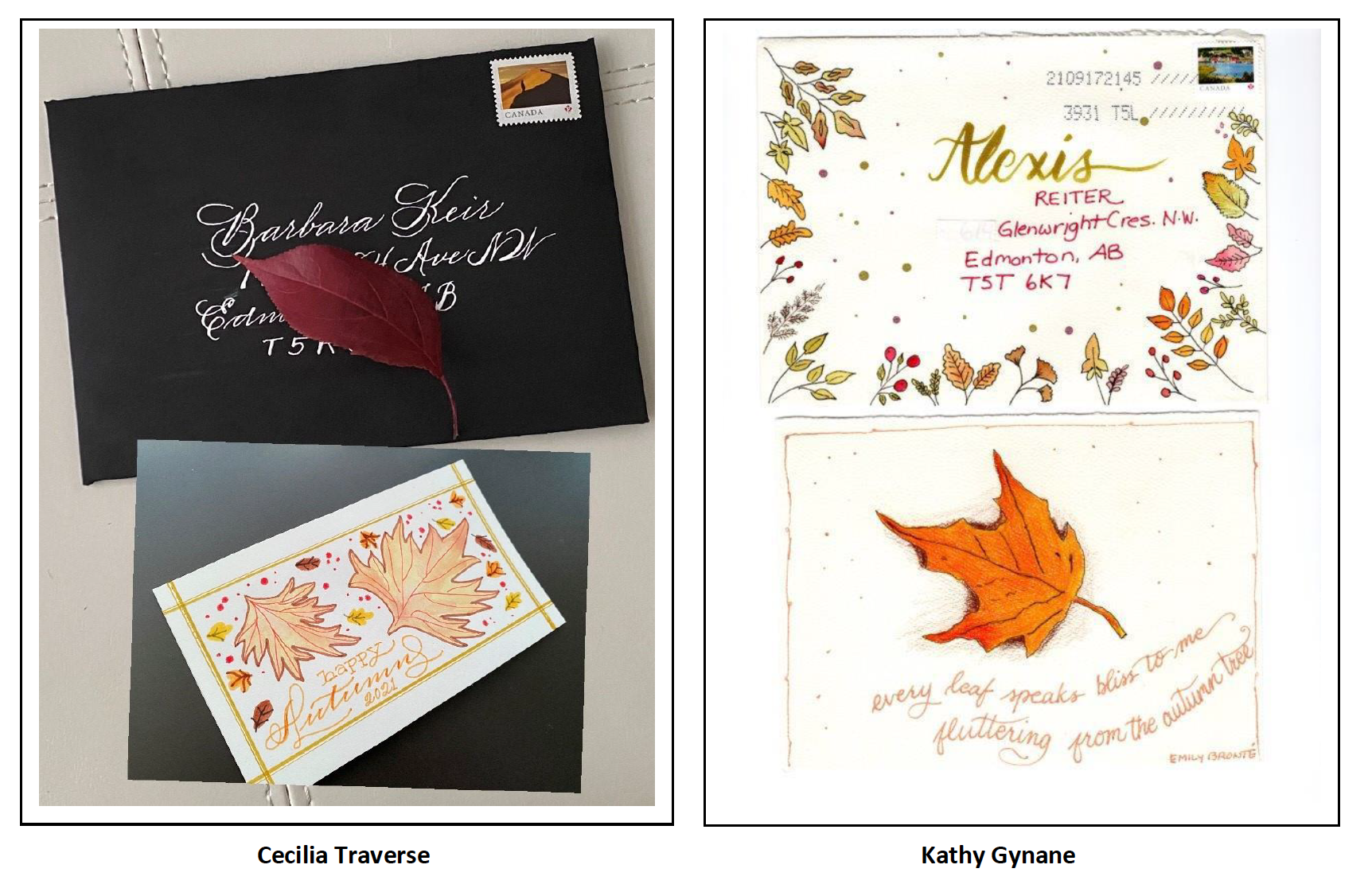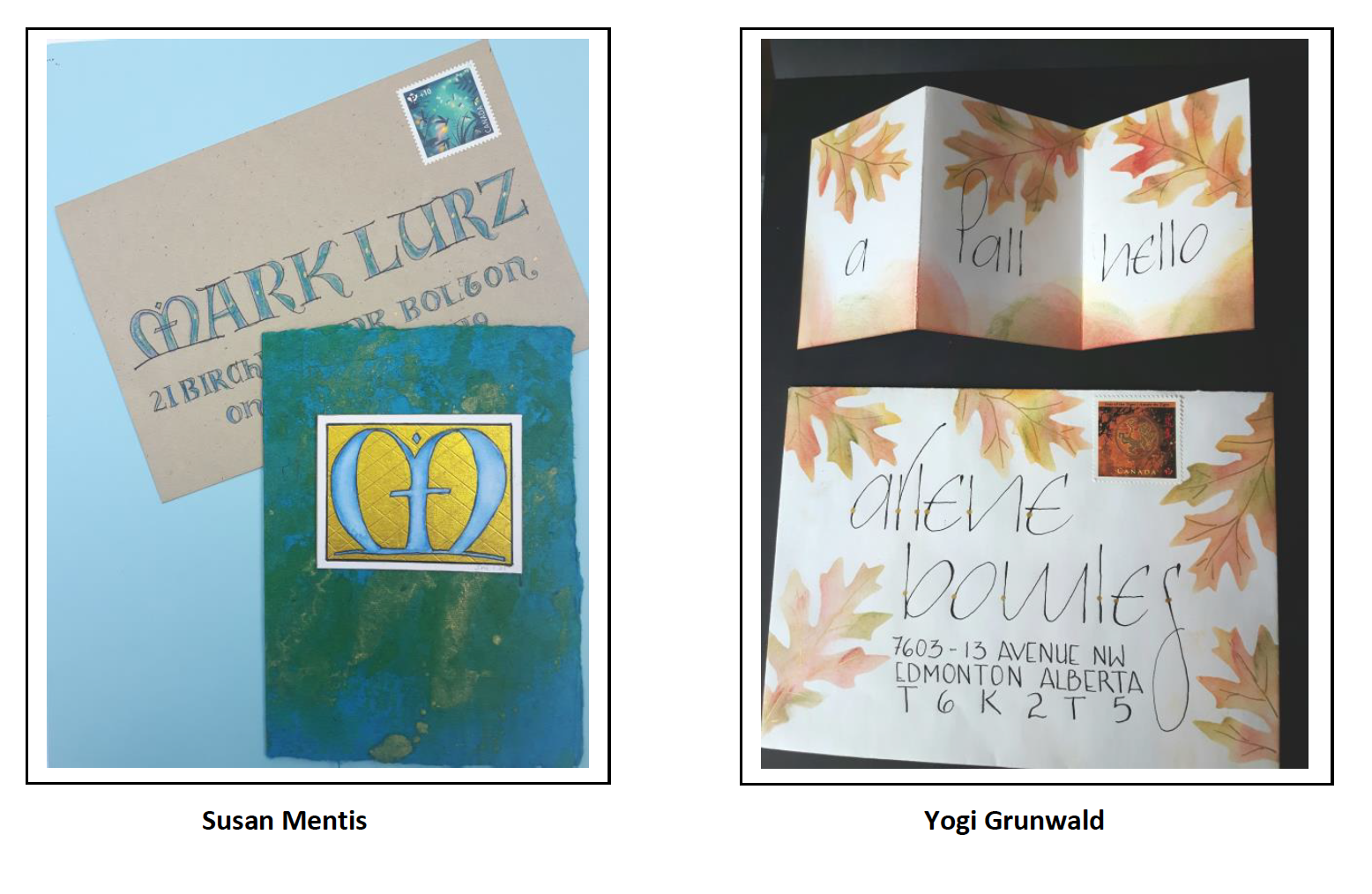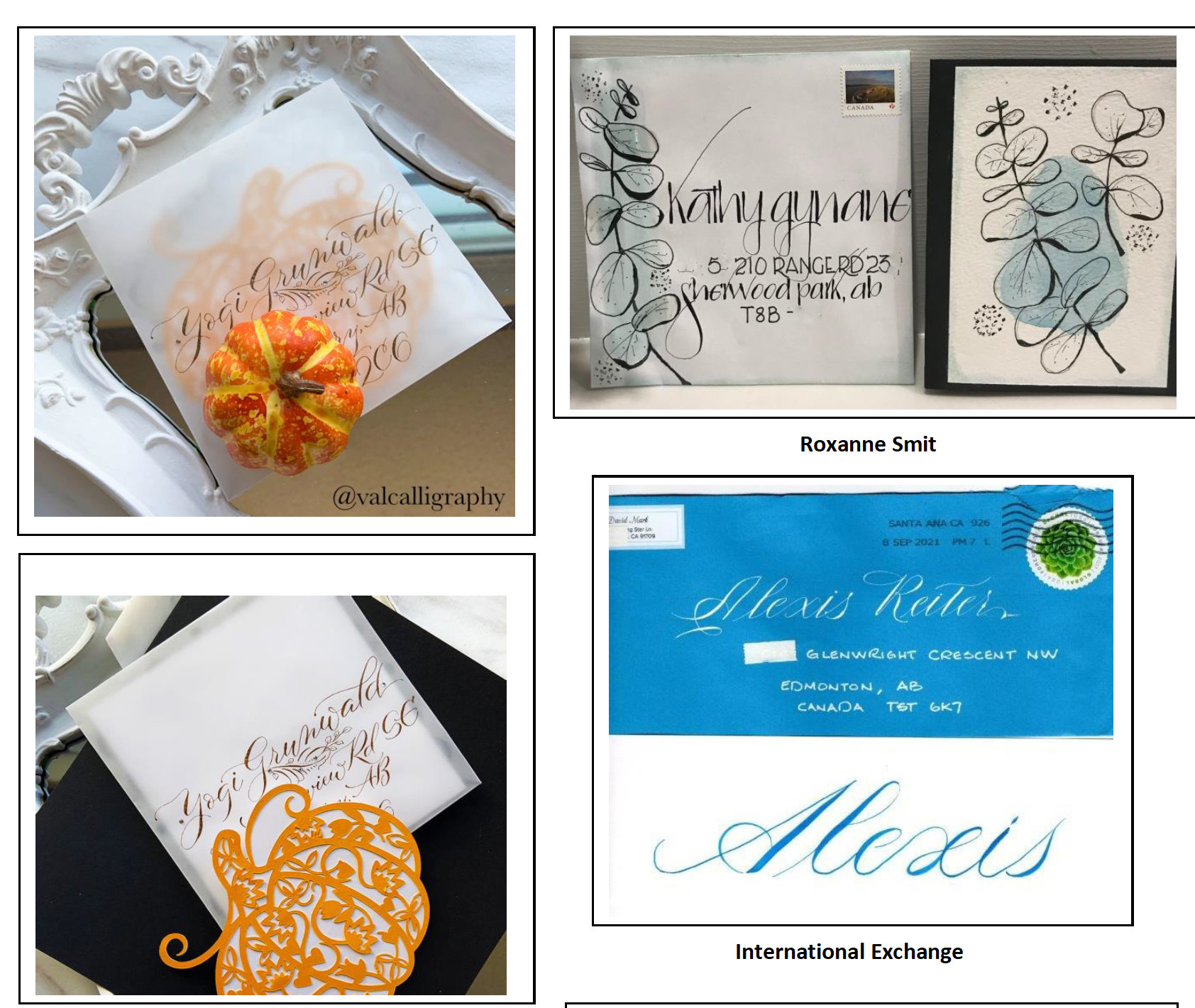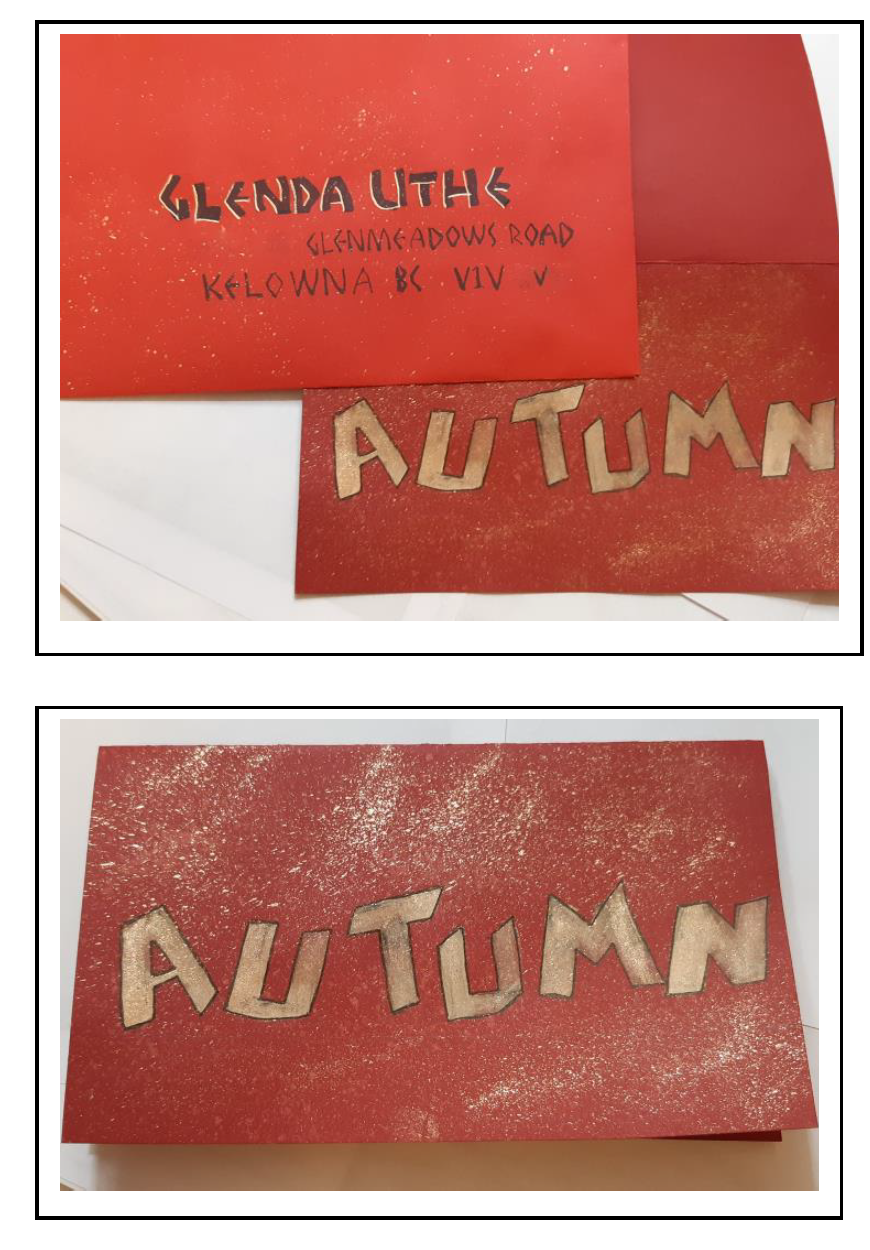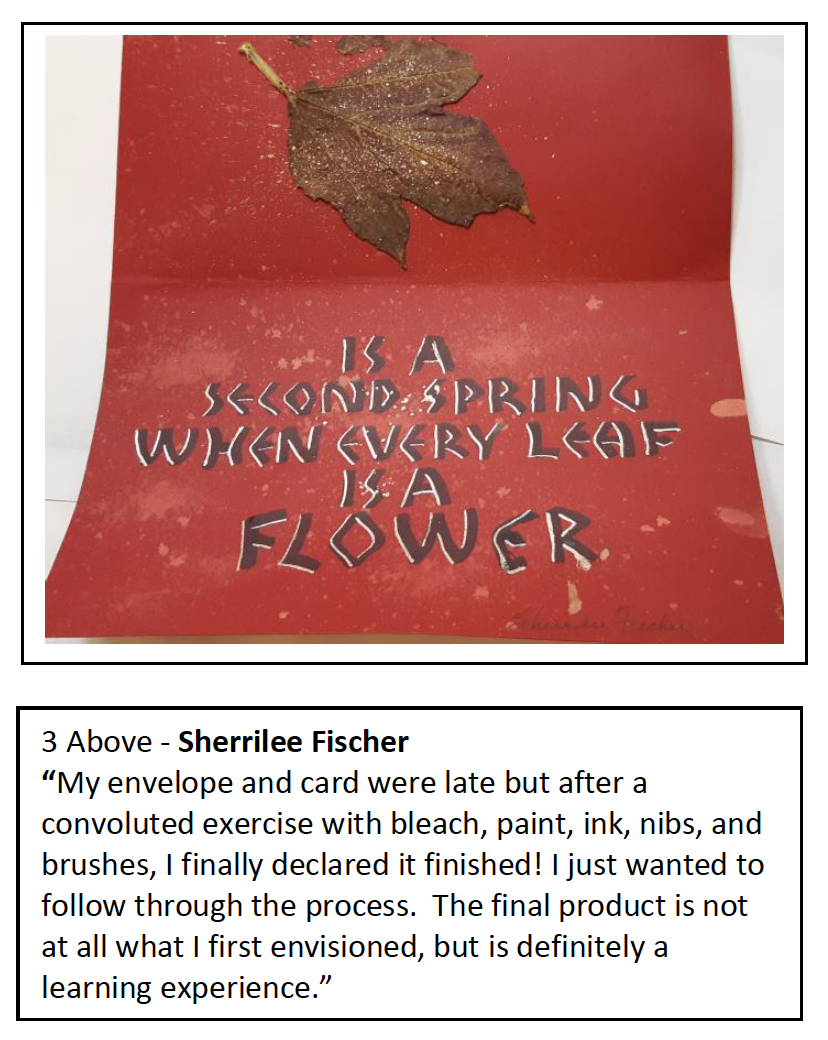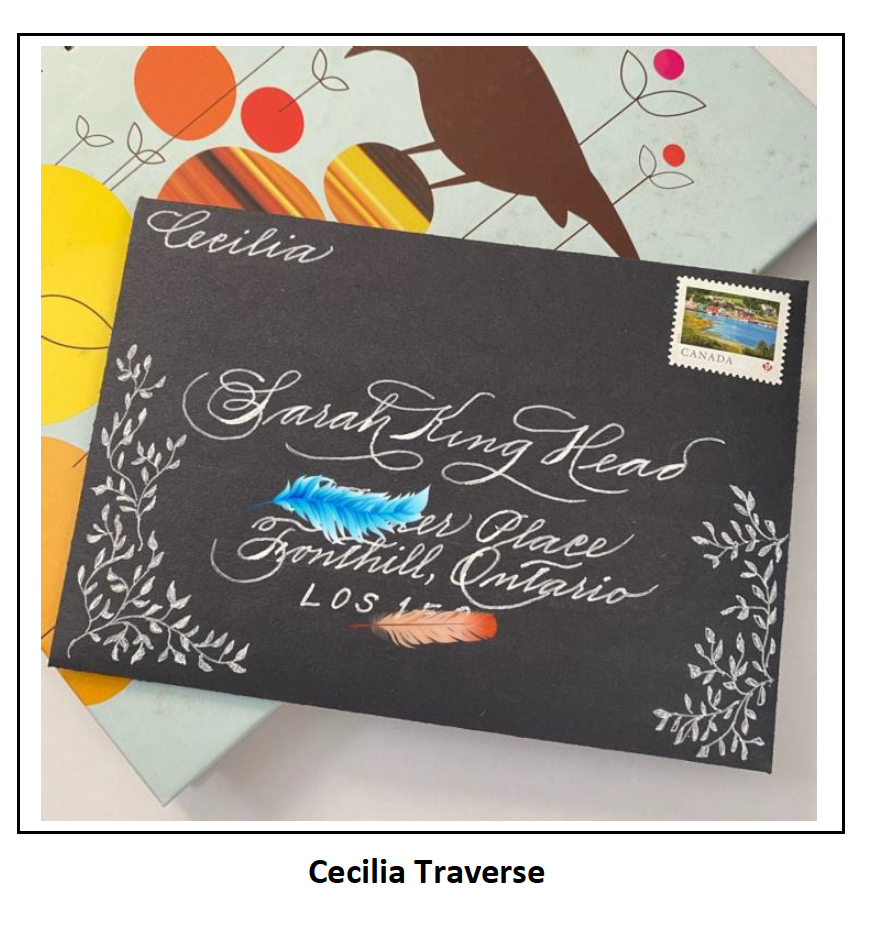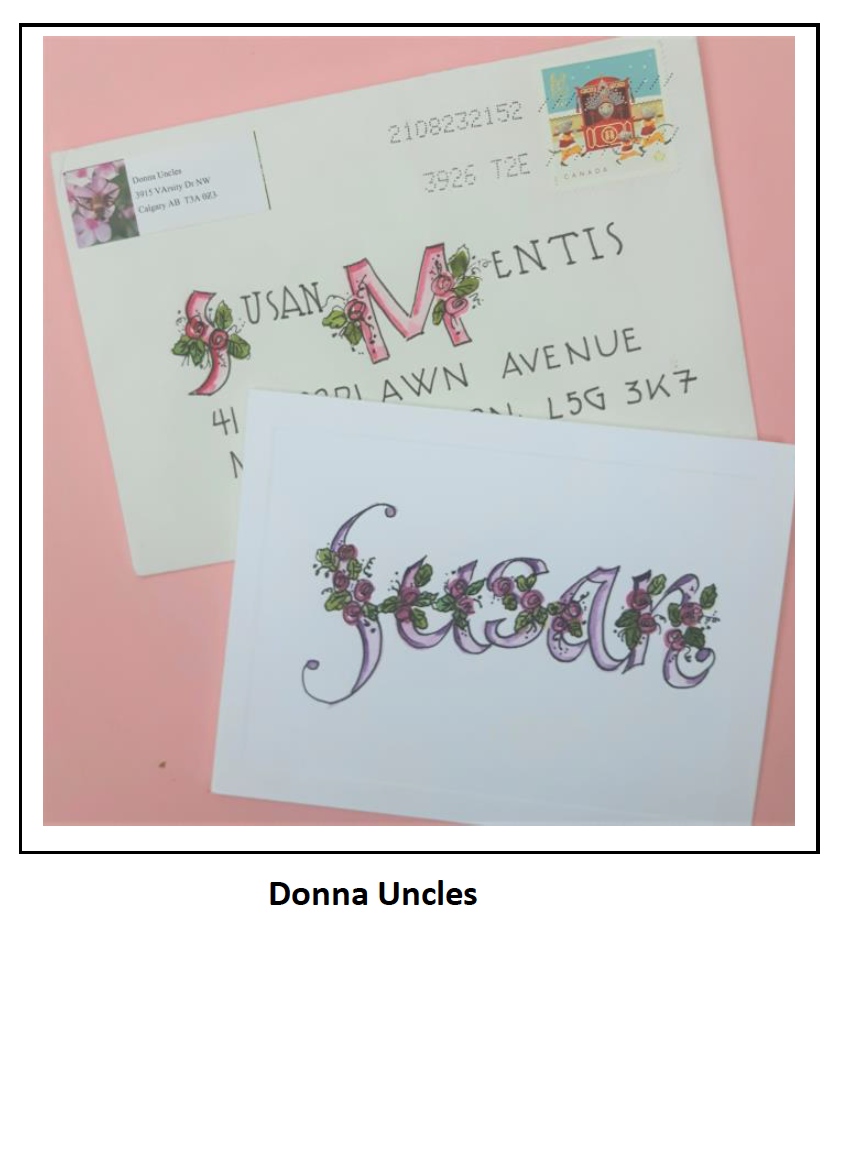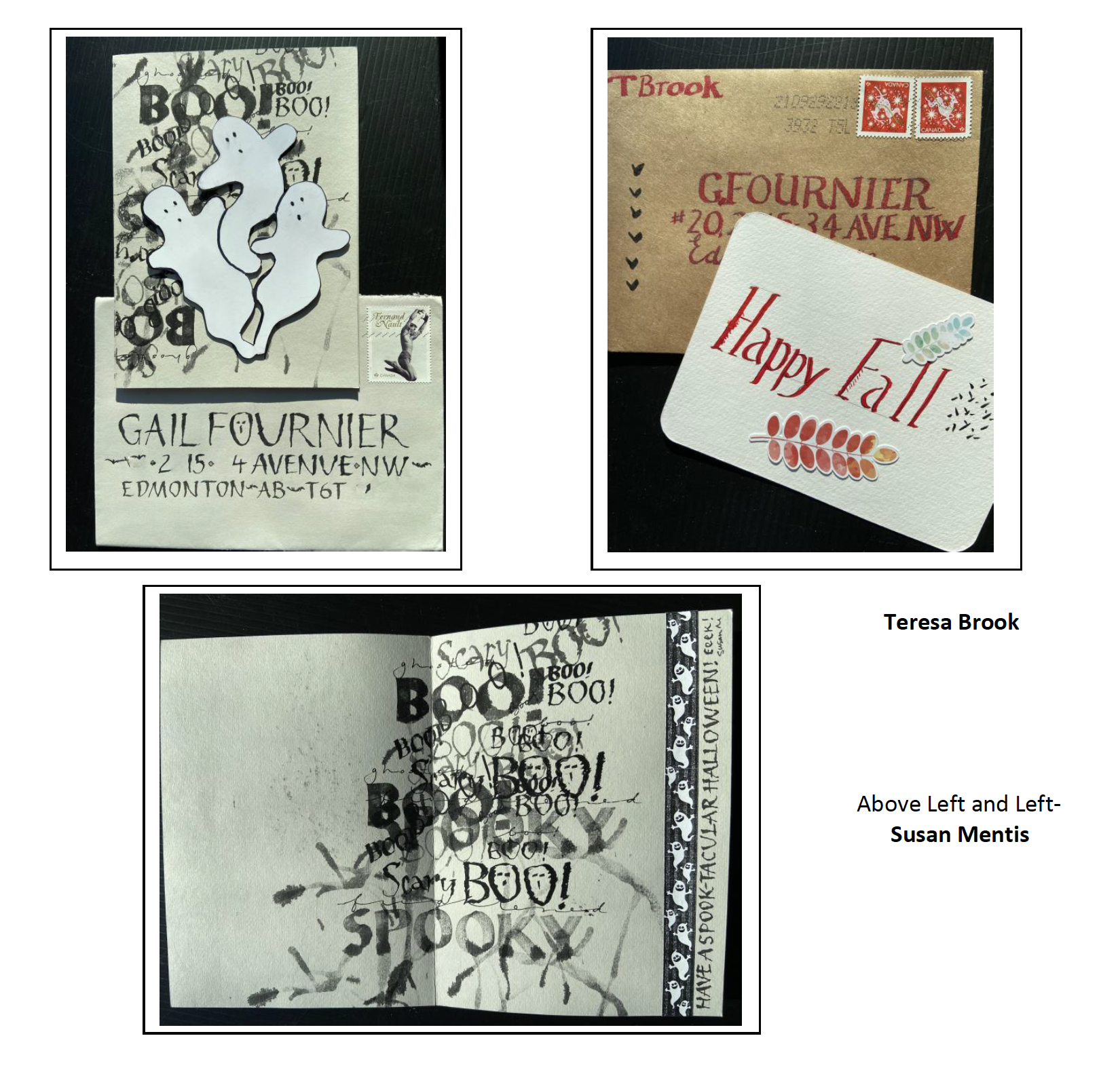 MEMBER PROJECTS: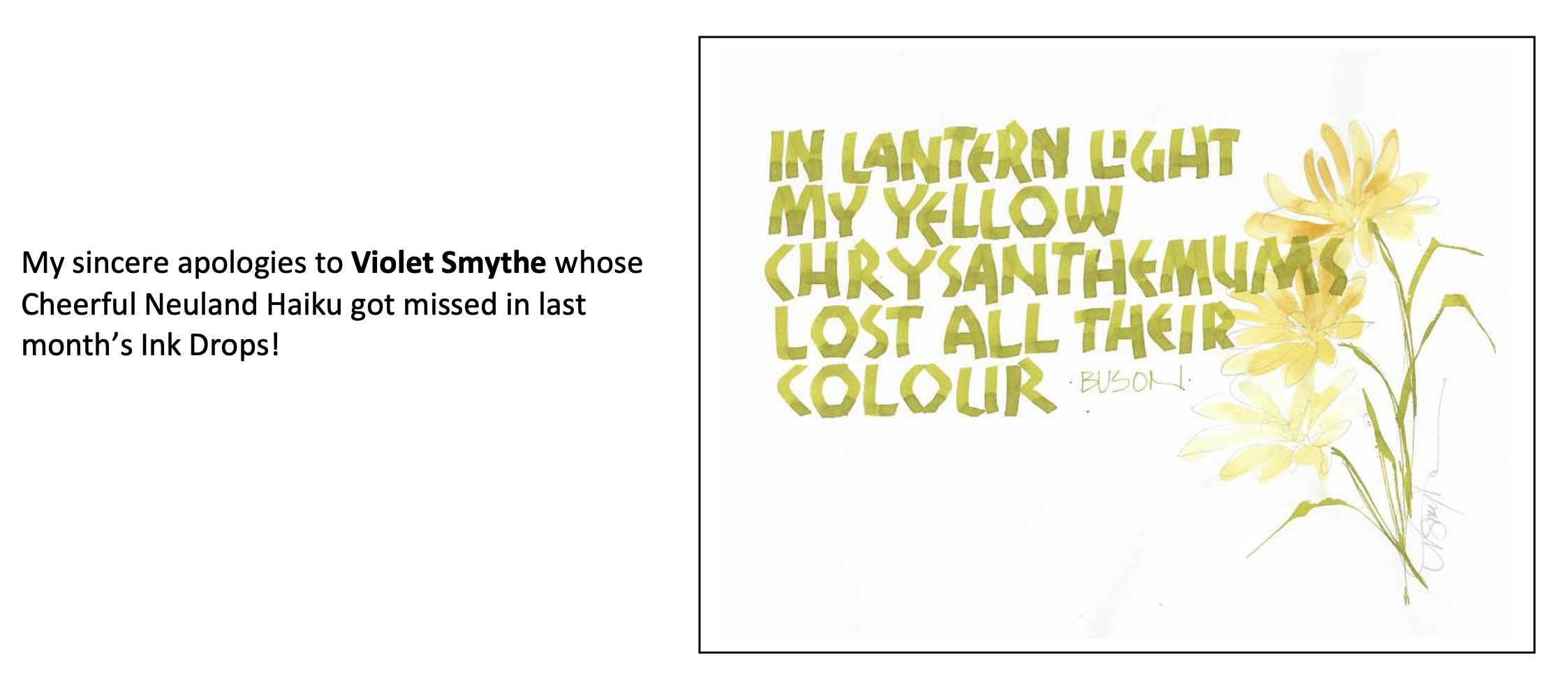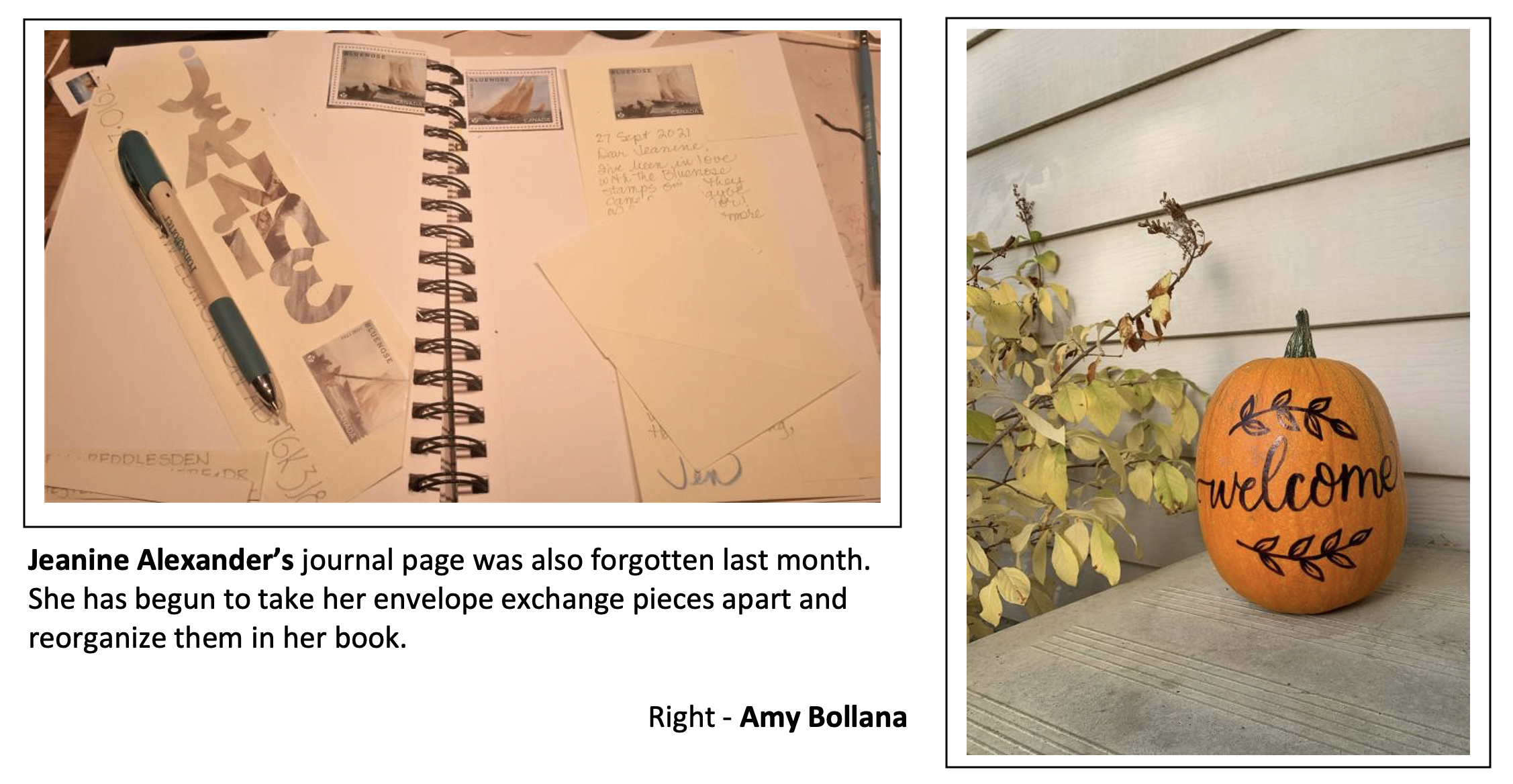 ECS WORKSHOP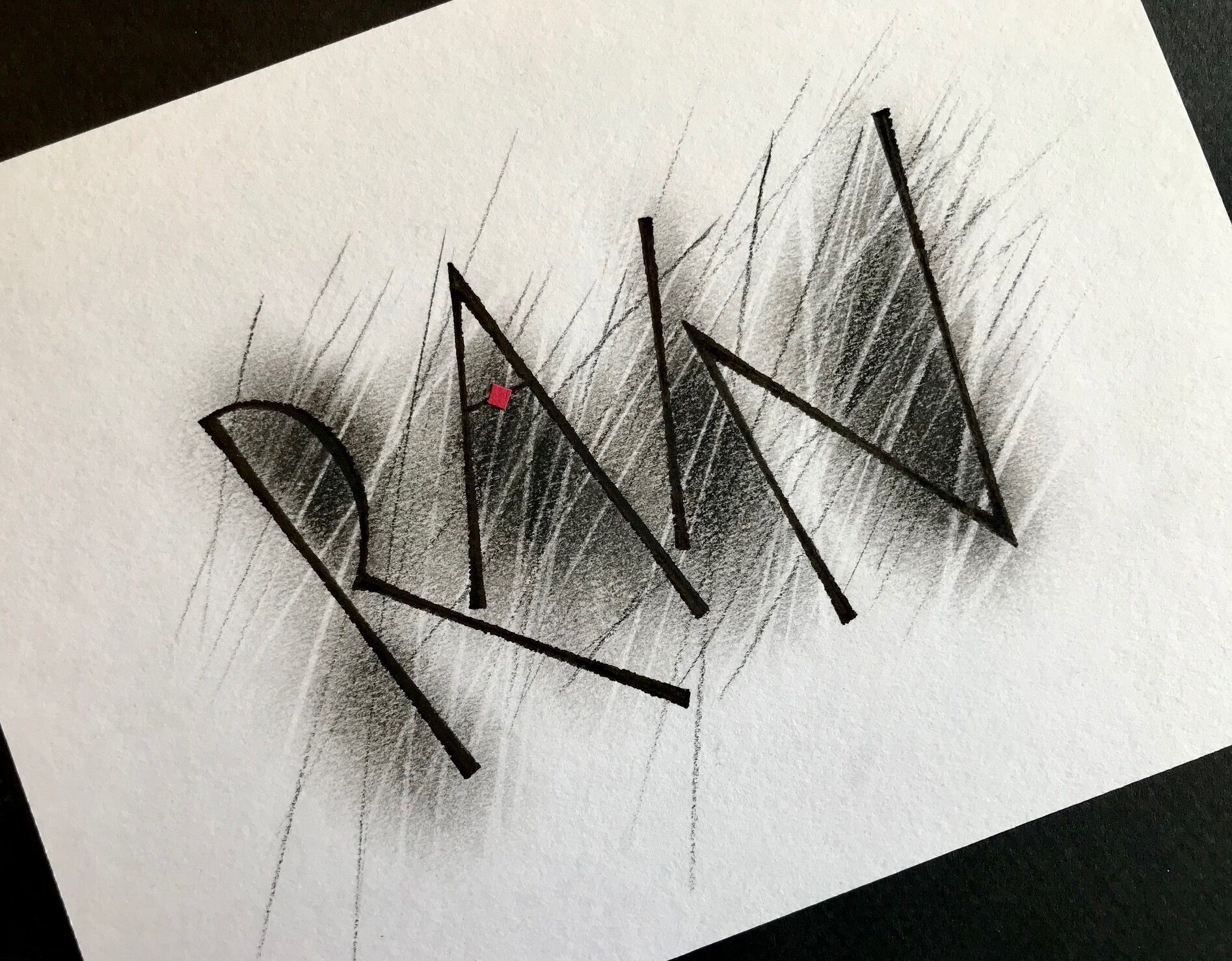 OTHER LEARNING OPPORTUNITIES
Free Classes – Jillian & Jordan of Loveleigh Loops Calligraphy Foundations
 Calligrapher/Artist Donald Jackson shares his insights and experiences during the creation of
the St. John's Bible – November 18, 4-5:30 PM     St. John's Bible Talk
John Neal Bookseller   Numerous Online Classes
Denis Brown A Variety of Classes
Sandia Workshops Online Calligraphy Classes
Society for Calligraphy Several Classes
Lettering Daily Tutorials and Guides
Calligraphy and Lettering Arts Society Videos For Beginners
Calligraphy Masters Frak One   Free Foundational Tutorial
Ink Me This Numerous OnlineClasses
Chicago Calligraphy Collective Several Workshops ,  Online Exhibition
Portland Society For Calligraphy    GalleryDisplay
Calligraphy & Lettering Arts Society Video Guides for Beginners
Society of Scribes Upcoming Workshops
Kallialitheia Beginner Calligraphy Tips
Calligrafile Calligraphy Guilds & Conferences
WRITE ON THE EDGE – WHERE CALLIGRAPHERS FLOURISH  – The 40th InternationalCalligraphy Conference Saturday, June 25 to Saturday, July 2,2022                                            https://www.writeontheedge.org/
Our Workshop Month!
I hope everyone enjoyed our free 35th Anniversary session with Cheryl Teft. From the number of people who submitted decorated letters to the Ink Drops newsletter, I think your executive made a popular choice in hiring her! If you missed the live session, you still have a chance to watch the recording, as it will be available until Nov. 21.
This month, we had Ink Drop submissions from a few people who have seldom shared their work.  We all love to see the wonderful variety of calligraphic creativity presented in our newsletter, but it will only happen with your commitment to send in your photos. Please forward them to gfournier@telus.net as early in November as possible, and preferably by the third week. I'm still hoping we'll have a few more photos of your Weaver Style Writing, even though it was taught in our October session.
I met Rachel Yallop this morning when Barbara and Amy did a tech. check with her. She is quite delightful and her workshop sounds like it will be such fun. You should consider signing on, as you do not have to be a skilled calligrapher to enjoy her instruction. I'm guessing this will lend itself well to creating greeting cards with a punch. I hope to see you there!
Gail Fournier
ECS President