Thank you to Alvelyn Pasco and Heather Benoit for completing our Membership roster and having them available at the October Meeting. Membership cards are available now and a small fridge magnet (with the Meeting Dates & information for each meeting.) There is a handy little booklet for all of our members titled "In The Beginning" and a small Welcome Bag for our New Members.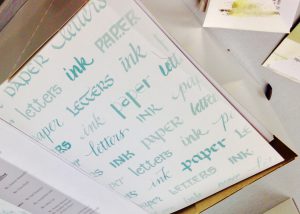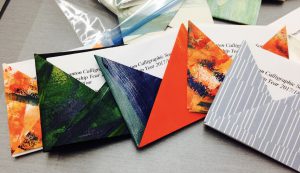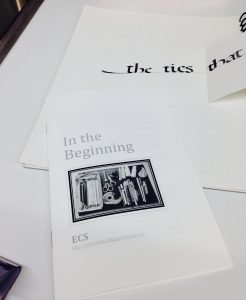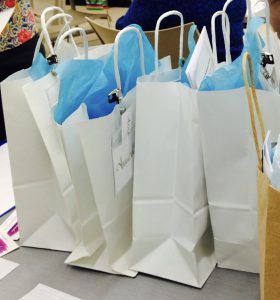 Thank you to Peggy Marce for leading our lettering class on Foundational. Here are a few pictures of works in progress.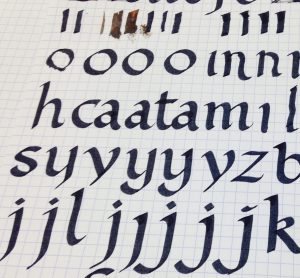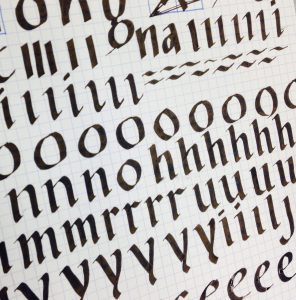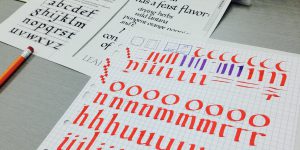 A couple of the new Members names done up for them.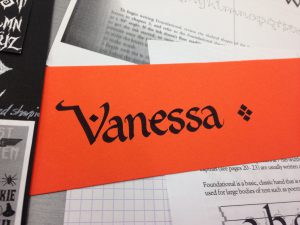 The supply packets that were for sale were well received. Thank you to our new executive members for their valuable input in this endeavour.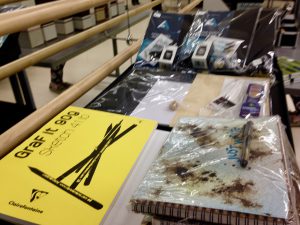 Thank you to Barb Keir for setting up our Monthly Raffle . As always, there are great prizes.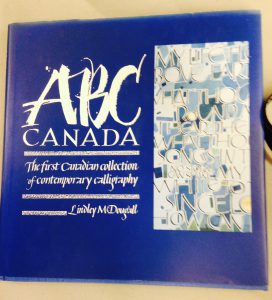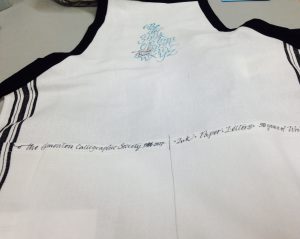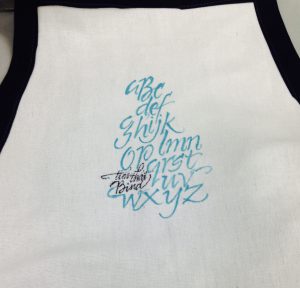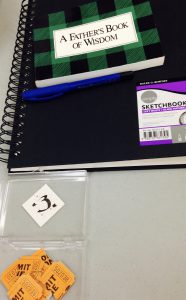 Checking out the library.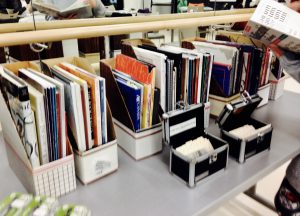 Photos of some of "The Letters and Lines" Segment. Thank you to all who were able to contribute!