Hello, ECS Members!
I made an error last month, when I gave the wrong time for doors to open. We have access to the room at 5:30 PM, so please come and help set up our tables and chairs. The meeting will begin at 6 PM.
This is your last chance to renew your membership to ensure that you remain on our roster and receive notices and bulletins. We hope you will join the 30 + people who attended our September meeting and continue to enjoy the benefits of being an ECS member.
Letters and Lines
If you attended Loredana Zega's workshop, please bring one or two of your favourite pieces to share with everyone. We hope it will encourage others to sign up for other workshops we will offer in the future. Every workshop you attend helps build your skills as a calligrapher!
Our October theme is "Gather". Even if you are a newer calligrapher, we encourage you to take part, as we always love to see the progress you are making and enjoy seeing the creativity that comes from many participants. Be Brave!
Please bring any practice pieces or works-in-progress to share, as well.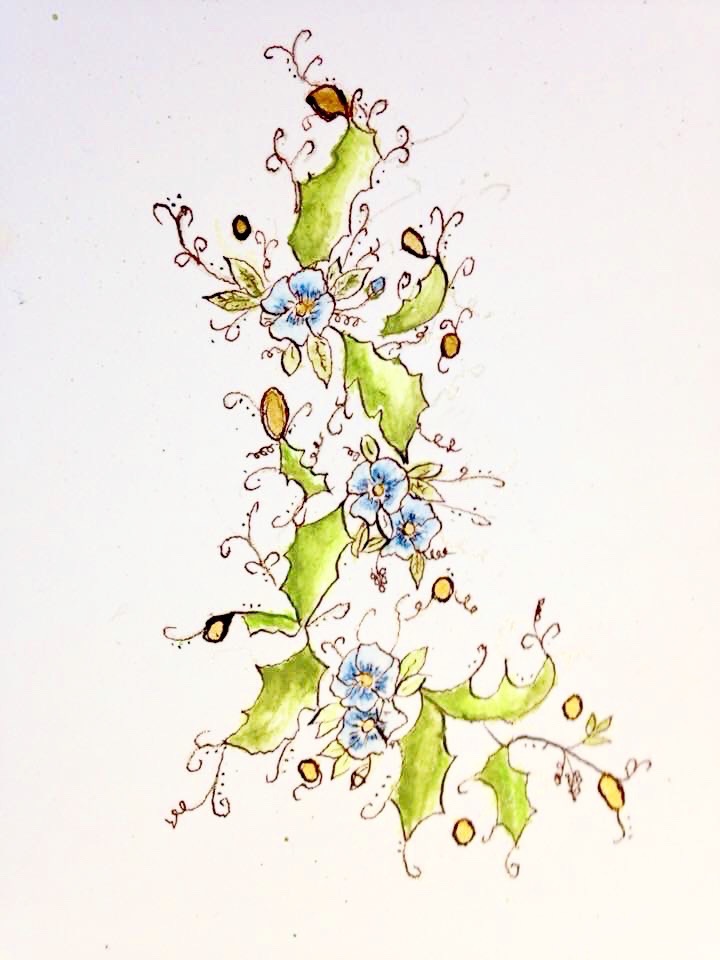 Envelope Exchange
If you received a decorated envelope this month, bring it to display on the table. If you can place a section of Post-It note over your address, it helps when we take photos.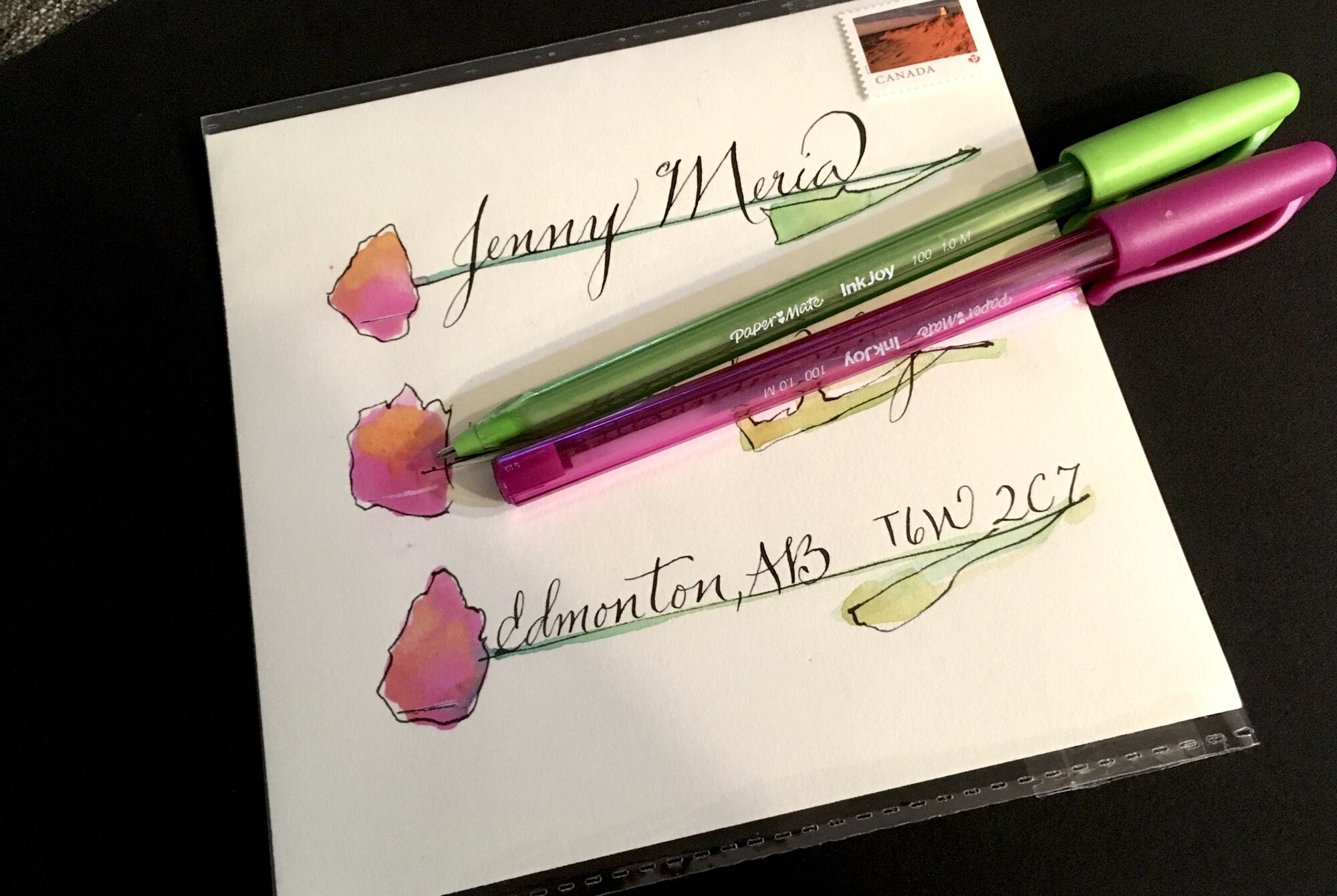 Library Books
Please ensure that you bring your borrowed library books to the October meeting or arrange to drop them at another member's house to return. Most members of the executive are also willing to serve as drop-off locations, so contact us through the website for help with this.
Learn to Letter
Jeanine will be leading us in a fun-filled evening exploring brush lettering. Bring your water brushes. We will be using a size SMALL…or you can purchase one at the meeting for $8.00 and take it home to continue the fun.
Bring a ruler and eraser. All paper will be provided.
Three Bags Full draw
-Bring your wallet! Tickets are $2 each or 3 for $5, or an arm's length for $10. Edwina and Kathy always have interesting and useful items at the table!
Workshops
Lettering on Fabric
with Jackie at the Artelier, Saturday, Sept. 28th, 10 to noon.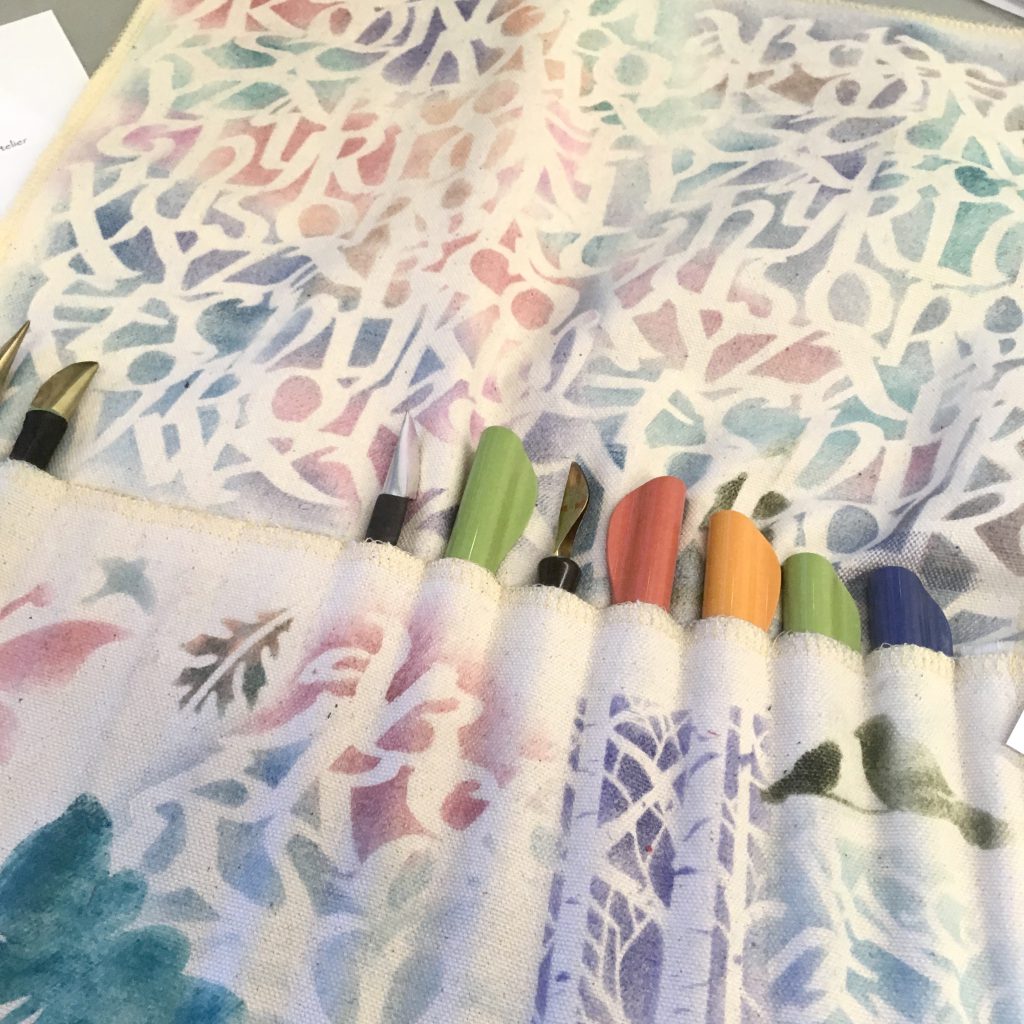 You must purchase your ticket on Eventbrite.
Brush Lettering
with Jeanine Alexander at the Artelier, Oct 26th, 10 to 4. Sign up at the October meeting or on Eventbrite.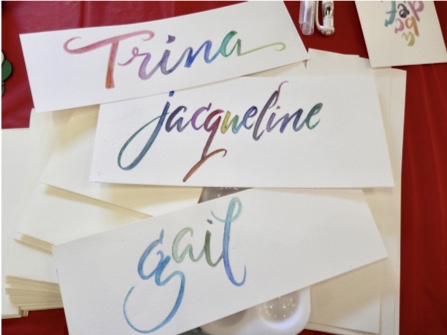 Gail Fournier
ECS President