for November 6, 2019
Mill Woods Seniors & Multicultural Center 2610 Hewes Way, Edmonton, Alberta.
Happy Fall, everyone!
Now that the weather has become colder, what better way to escape than attending our third meeting of the year next Wednesday where the temperature and the friendly nature of our members will warm you through and through!
Thank you to those who can arrive at 5:30 to help set up the tables and chairs.
Letters and Lines
I know, for certain, that three of our members attended Sally Towers-Sybblis' one-day workshop "Leaves and Letters" where we made a folded pop can pen to do the lettering, and 9 of you spent a day with Jeanine learning Brush Lettering. We want to see any of your project pieces, so please bring them along to share.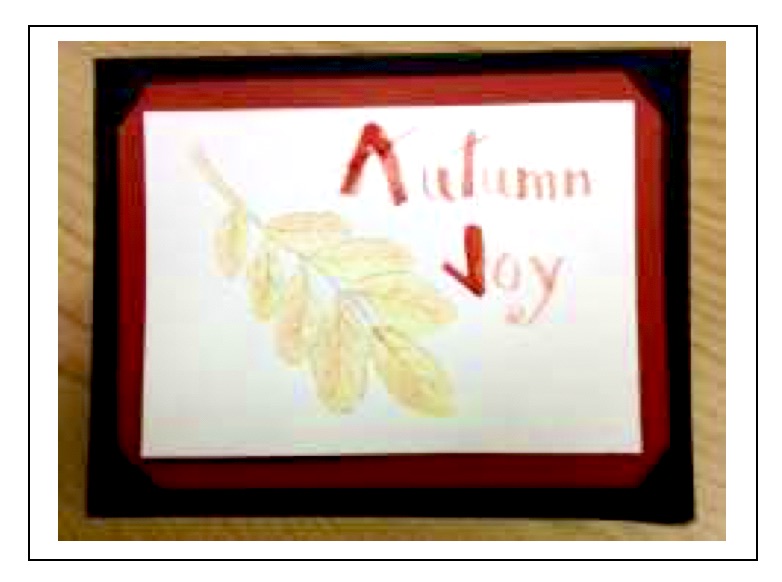 A couple of weeks ago, I attended an art show by the Art Society of Strathcona County and discovered that I knew four of the artists! One is also an ECS member! She had some lovely paintings (her blueberries were wonderful!), but also did some watercolour scenes on cards to which she added some lettering. I bought one of her beautiful cards and asked her to bring other examples to the meeting! If you do lettering in other mediums or on unusual surfaces, please bring them to show and inspire us
The November theme is "Under the Sea". Here is a great opportunity to put some of that brush lettering to good use!!
Envelope Exchange
Please remember to bring any decorated envelopes you received this month!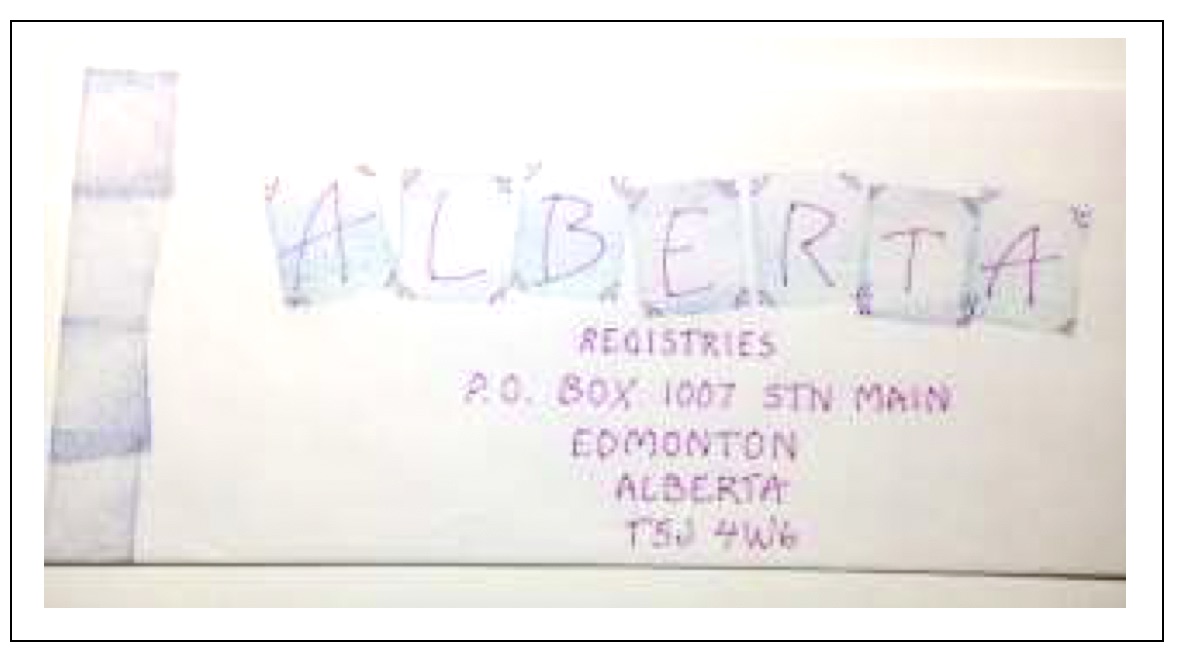 Library Books 
We have another new addition to our library. Margret will be presenting it at the meeting and it should be ready for signing out. Come and discover what it is!
If you borrowed books from the library, please return them at the November meeting so we can keep them in circulation. If you are unable to attend, please arrange to drop them off with another member or at the house of one of our executive members. Contact us here:
https://edmontoncalligraphicsociety.ca/contact/
Learn to Letter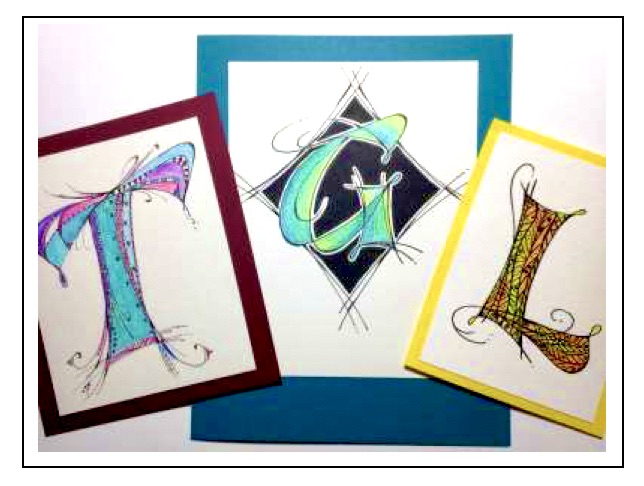 Gail will be leading our Lively Versals session. All paper will be provided, but you should bring:
Pencil & eraser
Monoline Felt Tip Markers:
Micron 05 + Micron 08 + Sharpie Fine Point (bigger tip)
OR
Faber-Castell 0.5 + Faber-Castell 0.8 + Sharpie Fine Point
OR
ZIG marker dual tip (0.5 mm & 1.2 mm)
OR
Sharpie Ultra-Fine Point + Sharpie Fine Point
Pencil Crayons (If you wish, you may also use watercolour pencil crayons and bring a water pot and small/tiny )
Glue stick
Small cutter if you have one
If you have particular gel pens or other items you wish to bring to embellish your letters, feel free to do so.
Three Bags Full draw–Bring your wallet! Tickets are $2 each, 3 for $5, or an arm's length for $10. The draw items are always beautifully presented and enticing!
Workshops
June 2020 Phawnda Moore To be announced…
Gail Fournier ECS President