Learn to Letter
Creating a ruling pen, Exemplars, Flutter book & lettering with our own ECS Wild West Walnut Ink.
Special thanks to Jackie Doll and Laura Eriksson for their amazing work to set up this class. Members commented on how great their folded pens worked. Members enjoyed the excellent exemplars, the instruction on creating the flutter book and the Wild West Walnut ink created by our own Jeanine Alexander.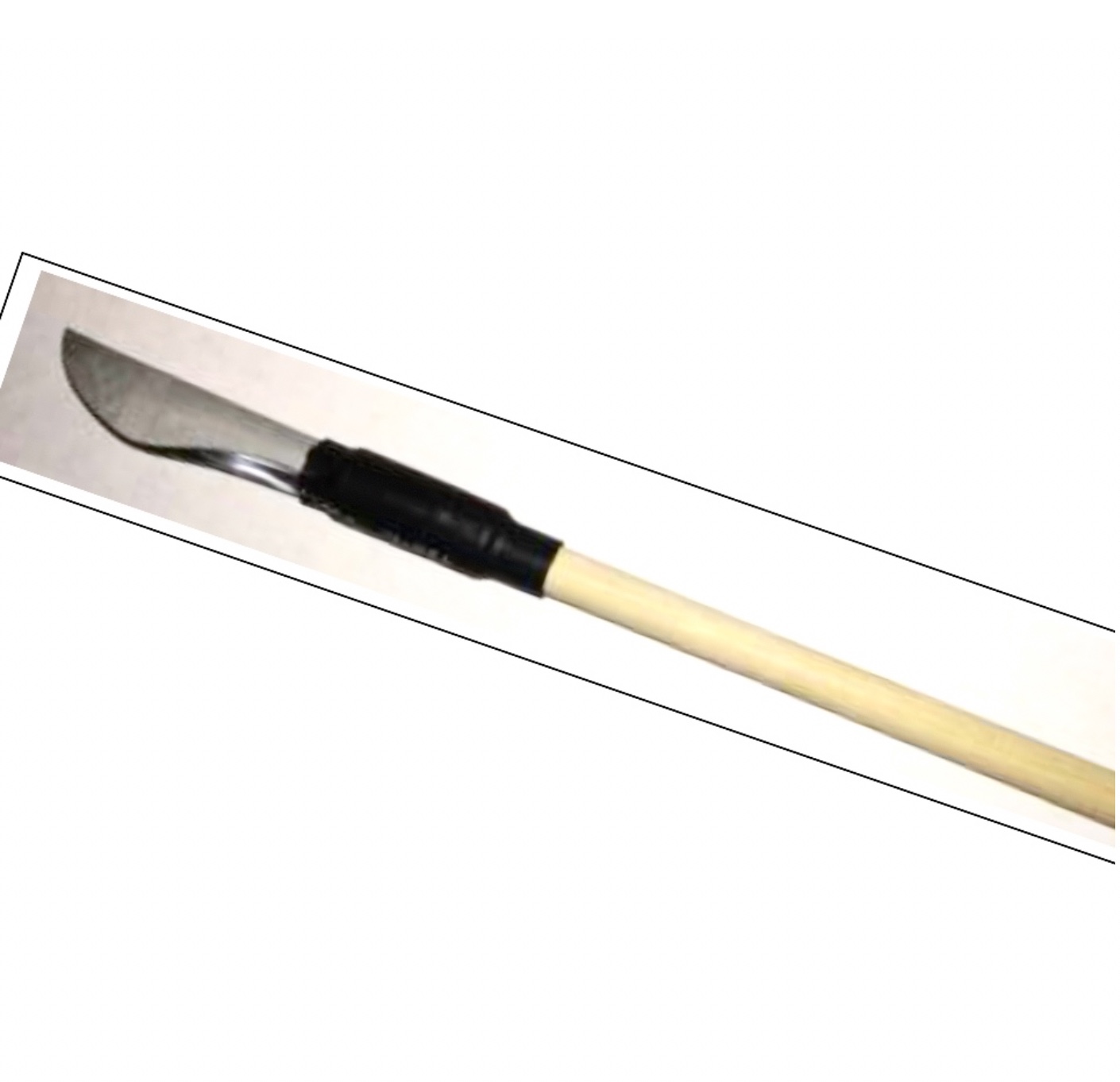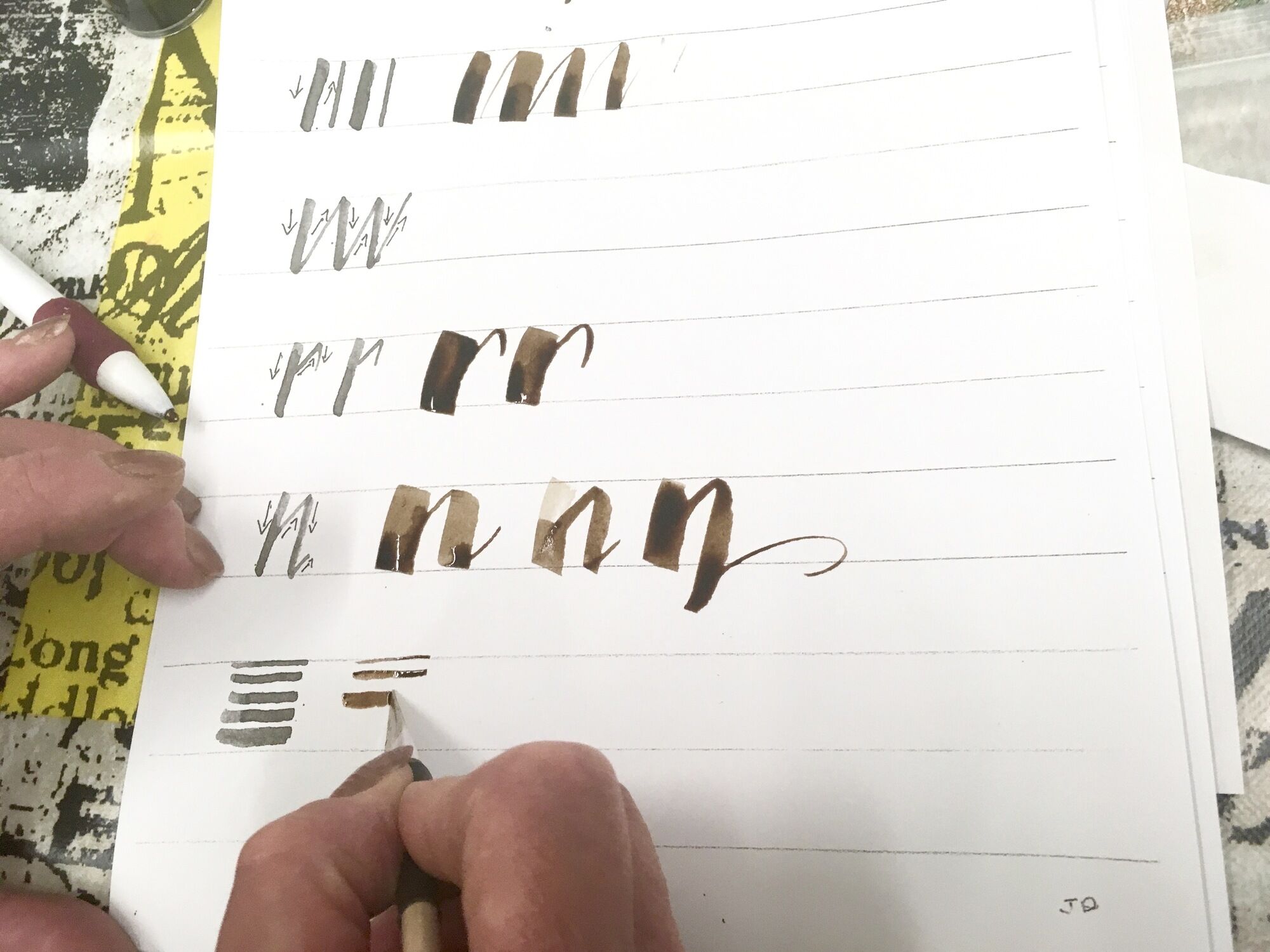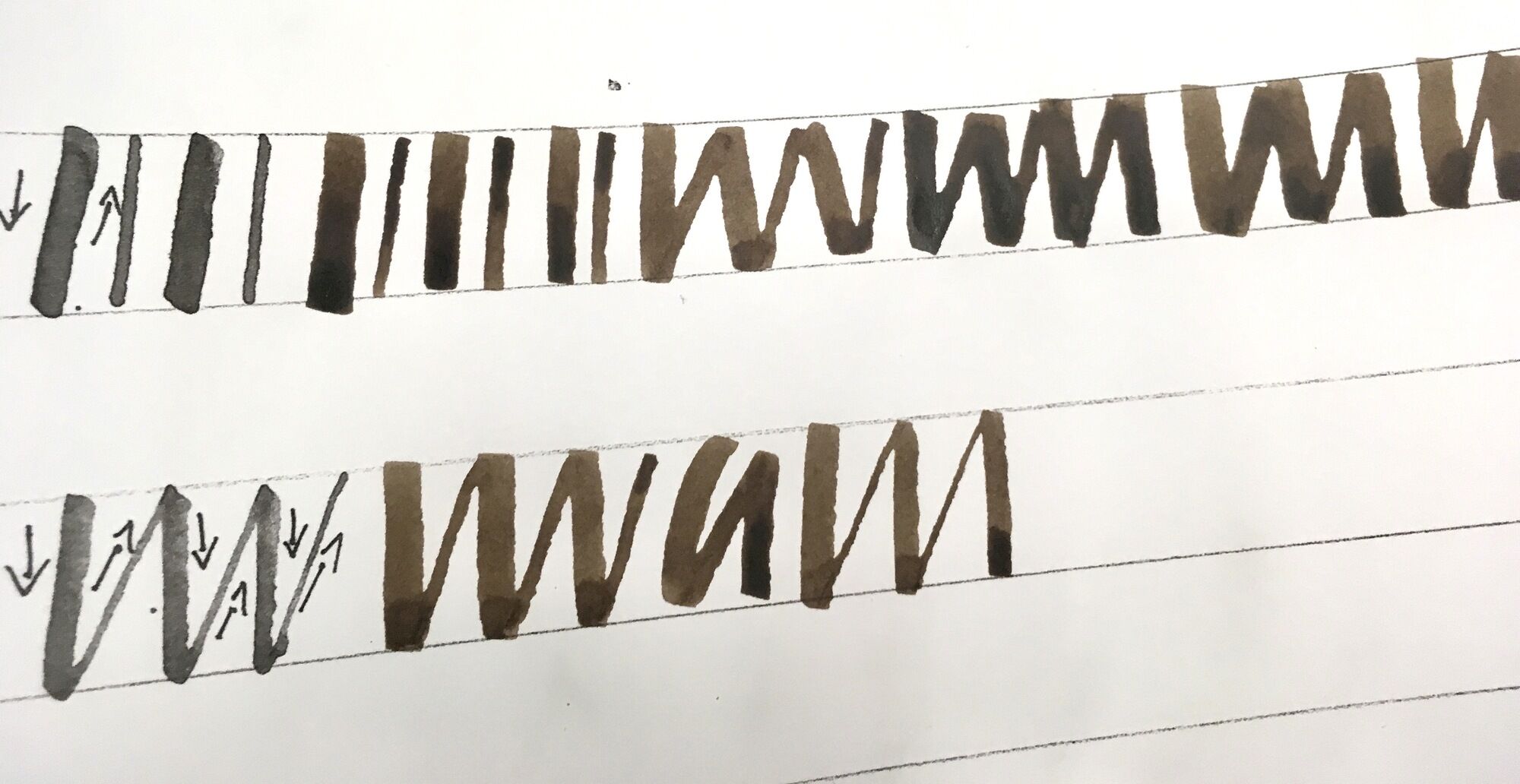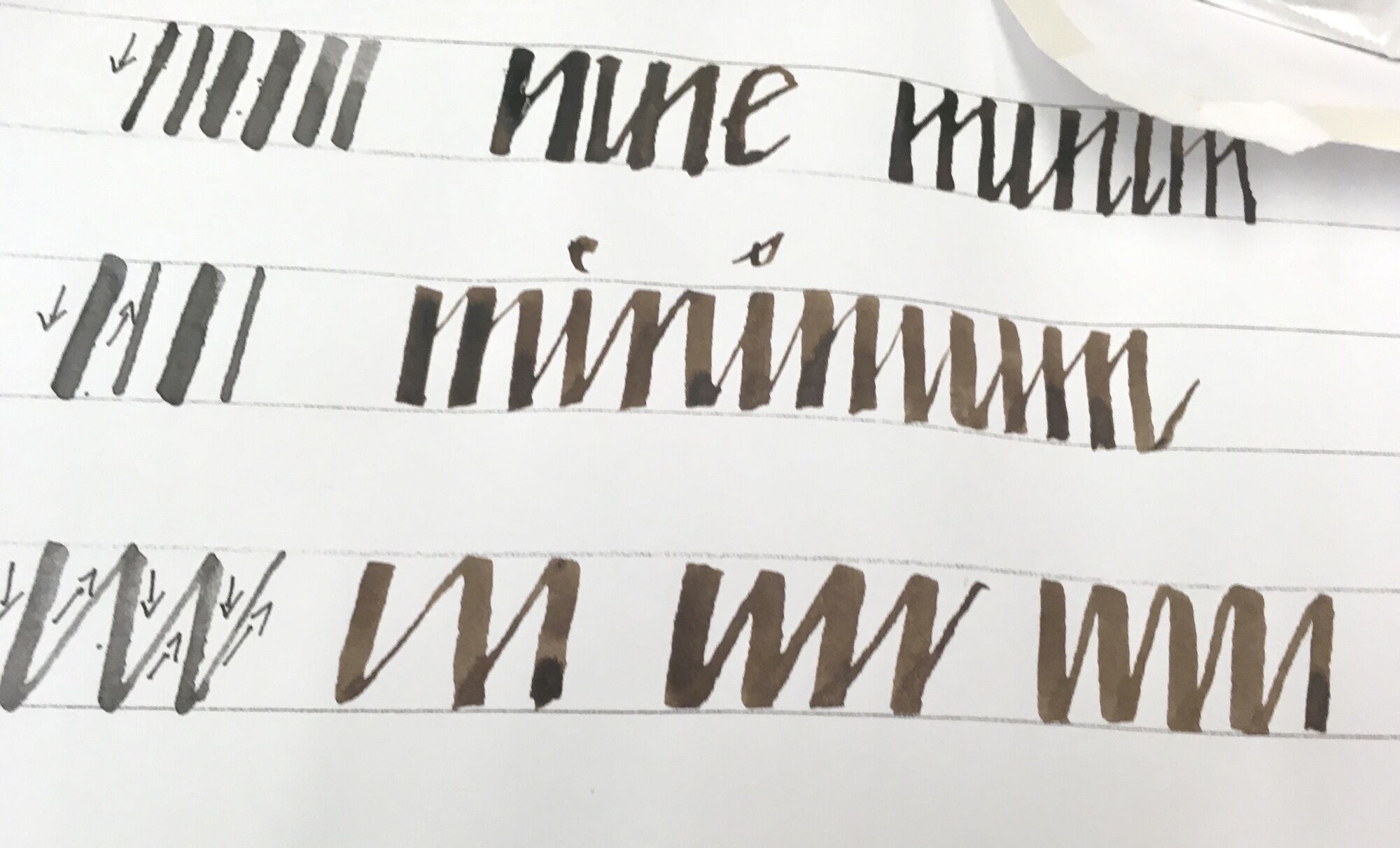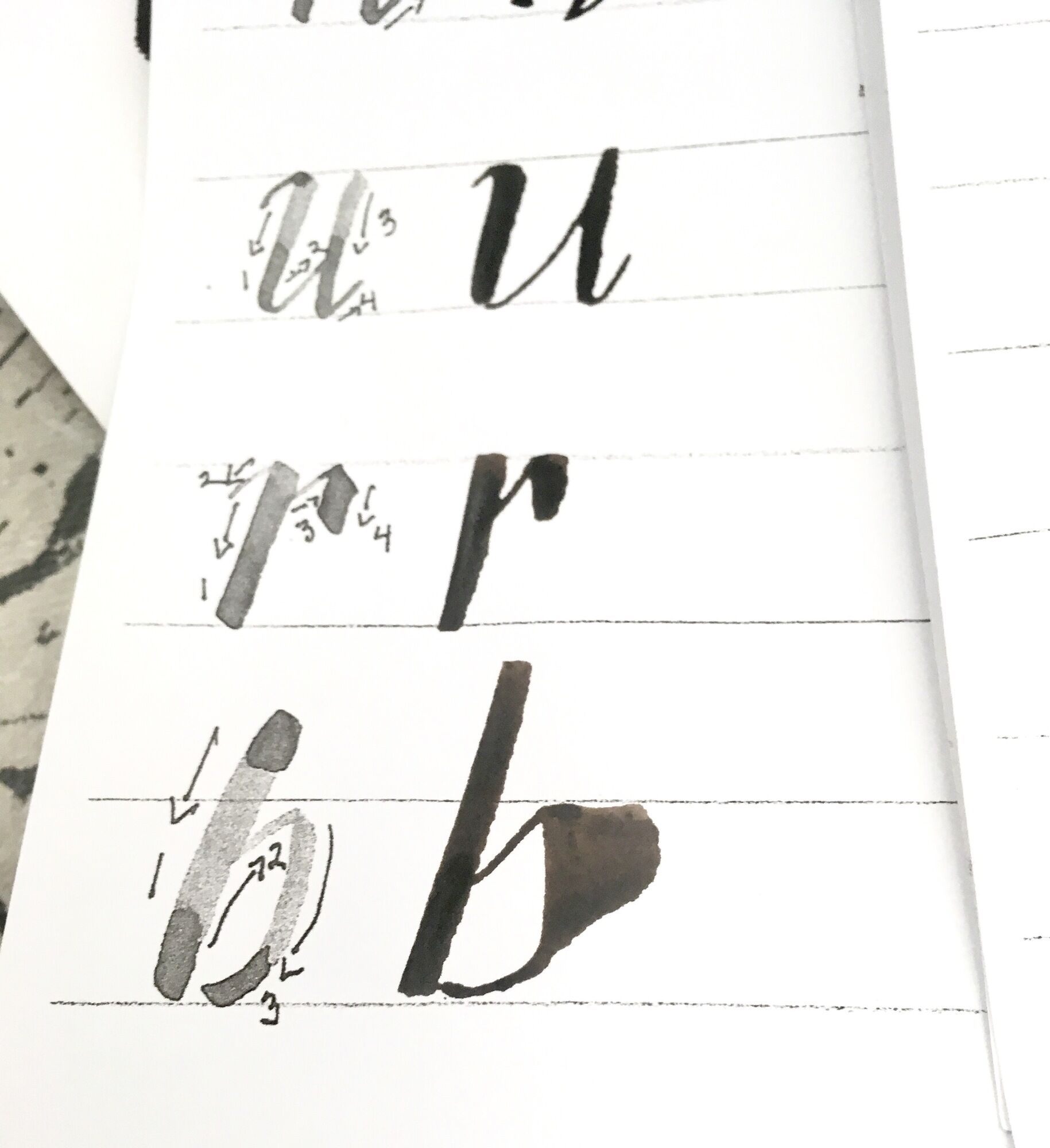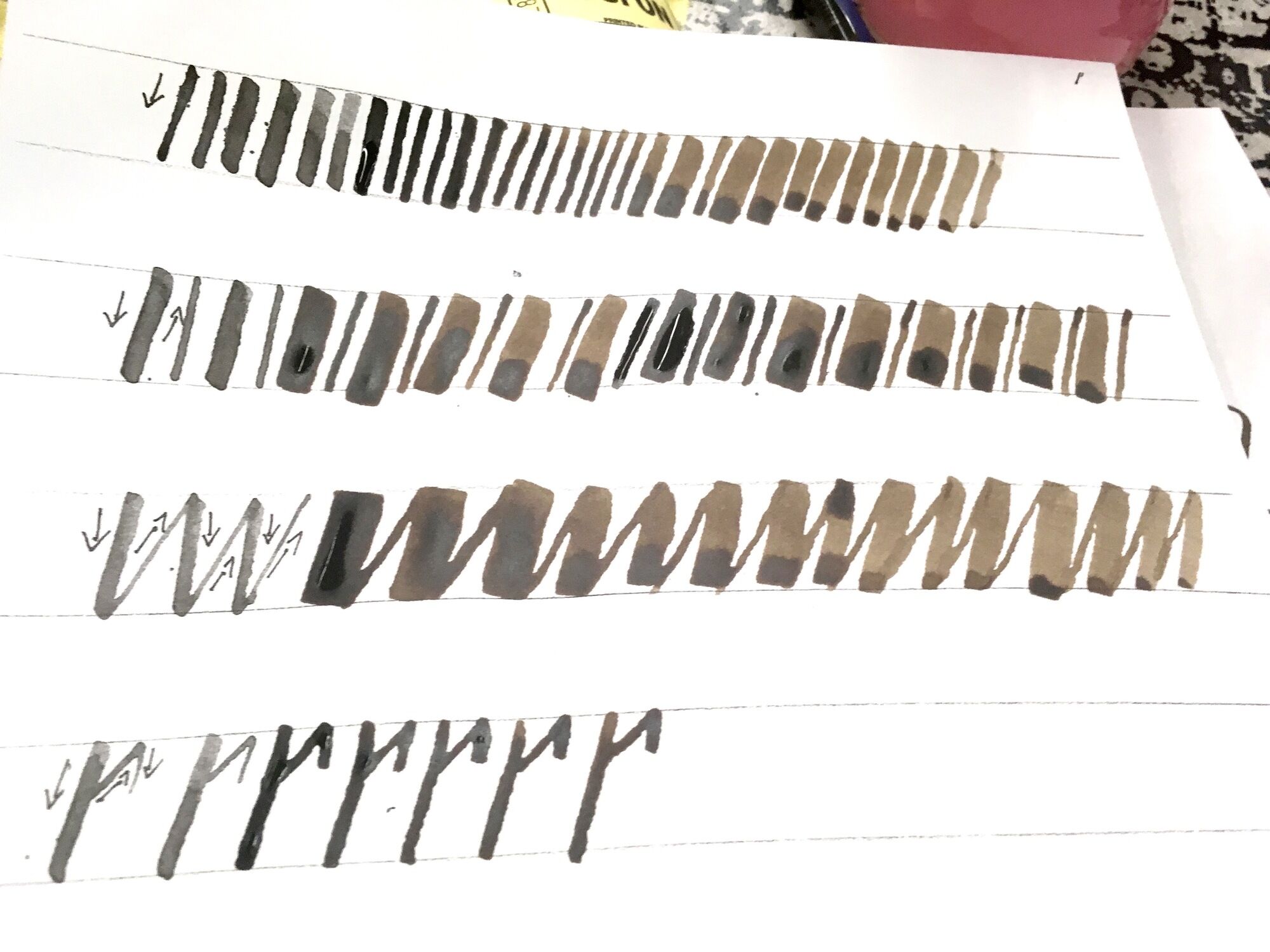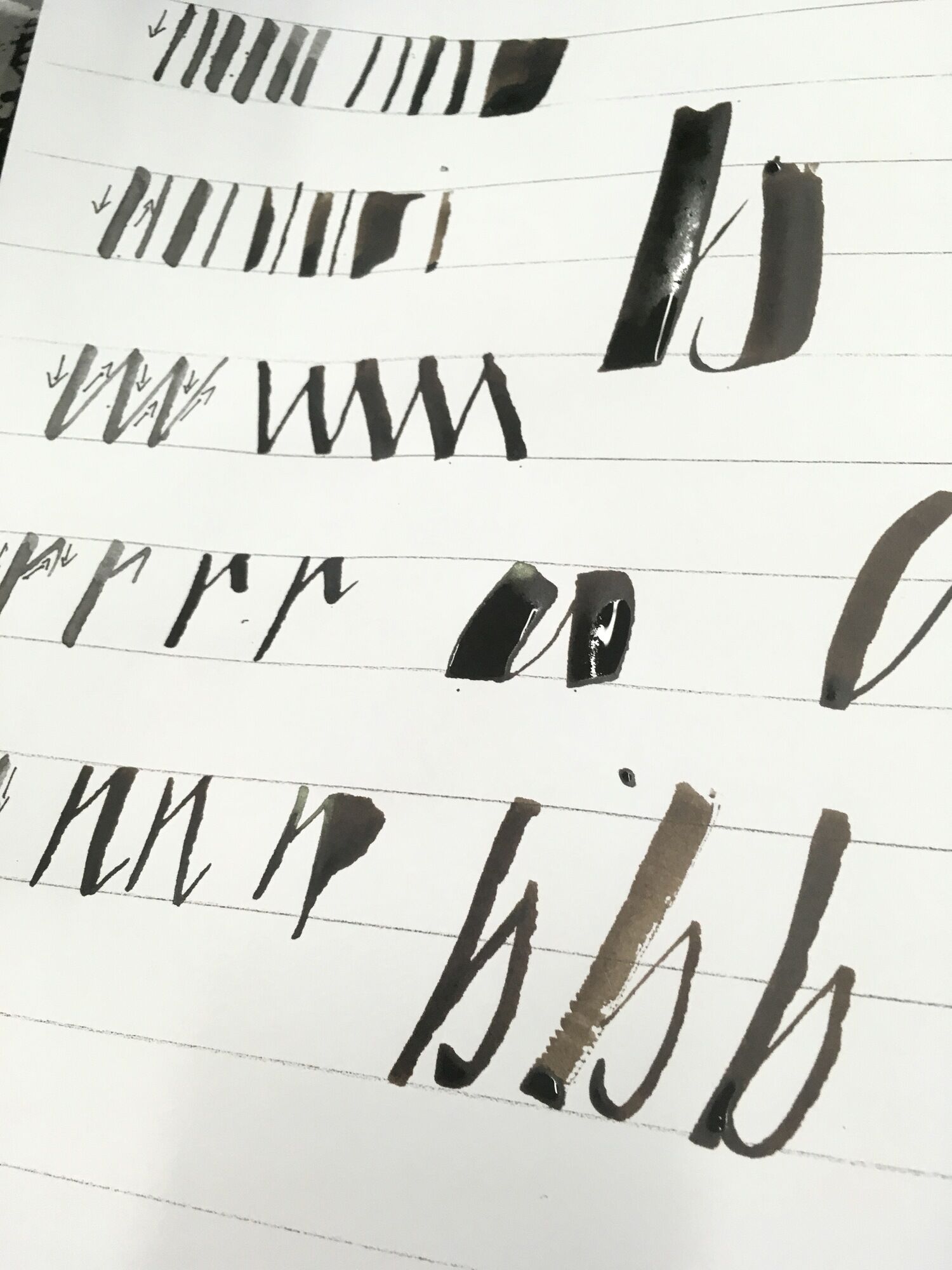 Created a flutter book to letter in. (Notice the tiny Wild West Walnut ink card.)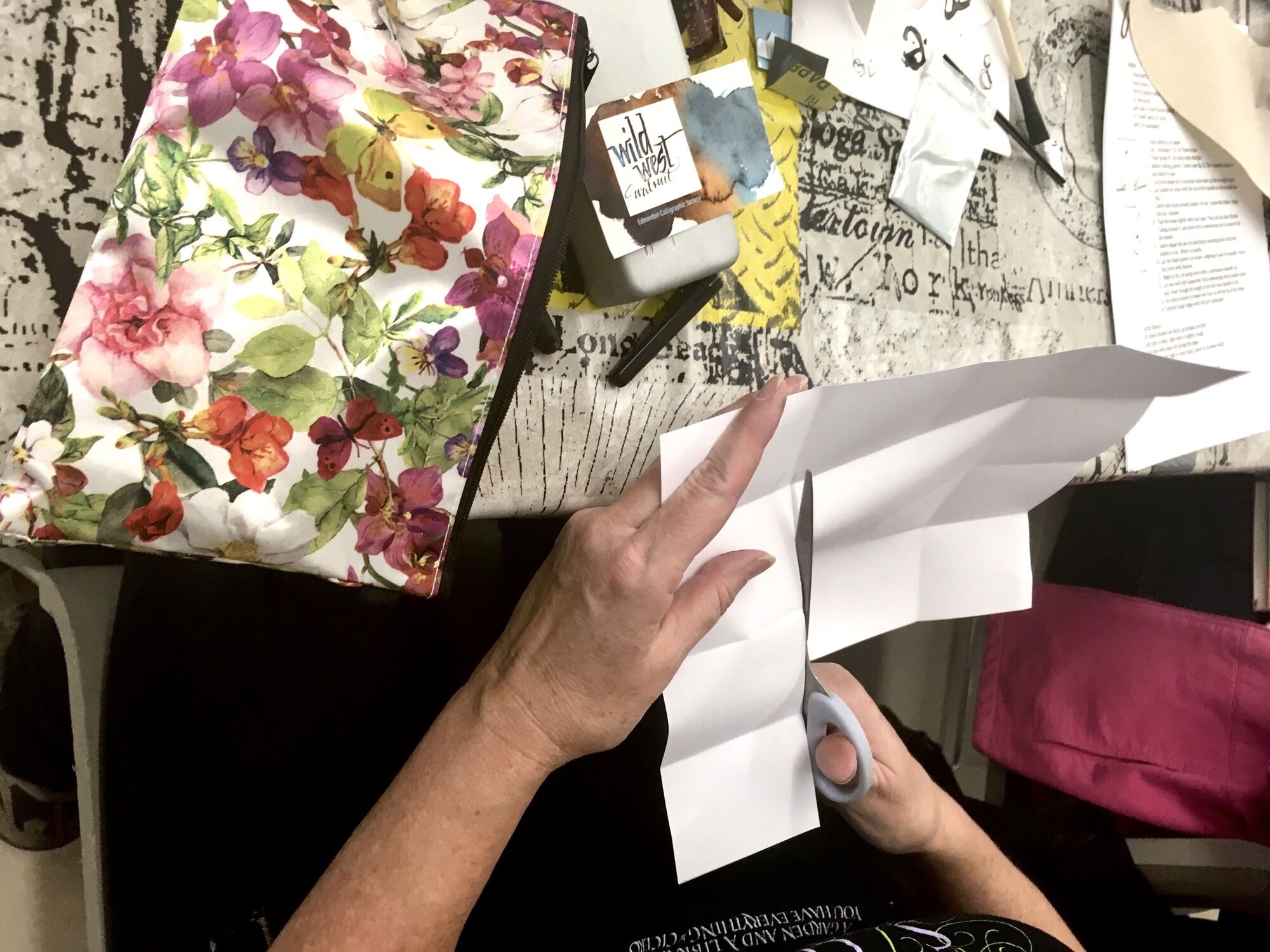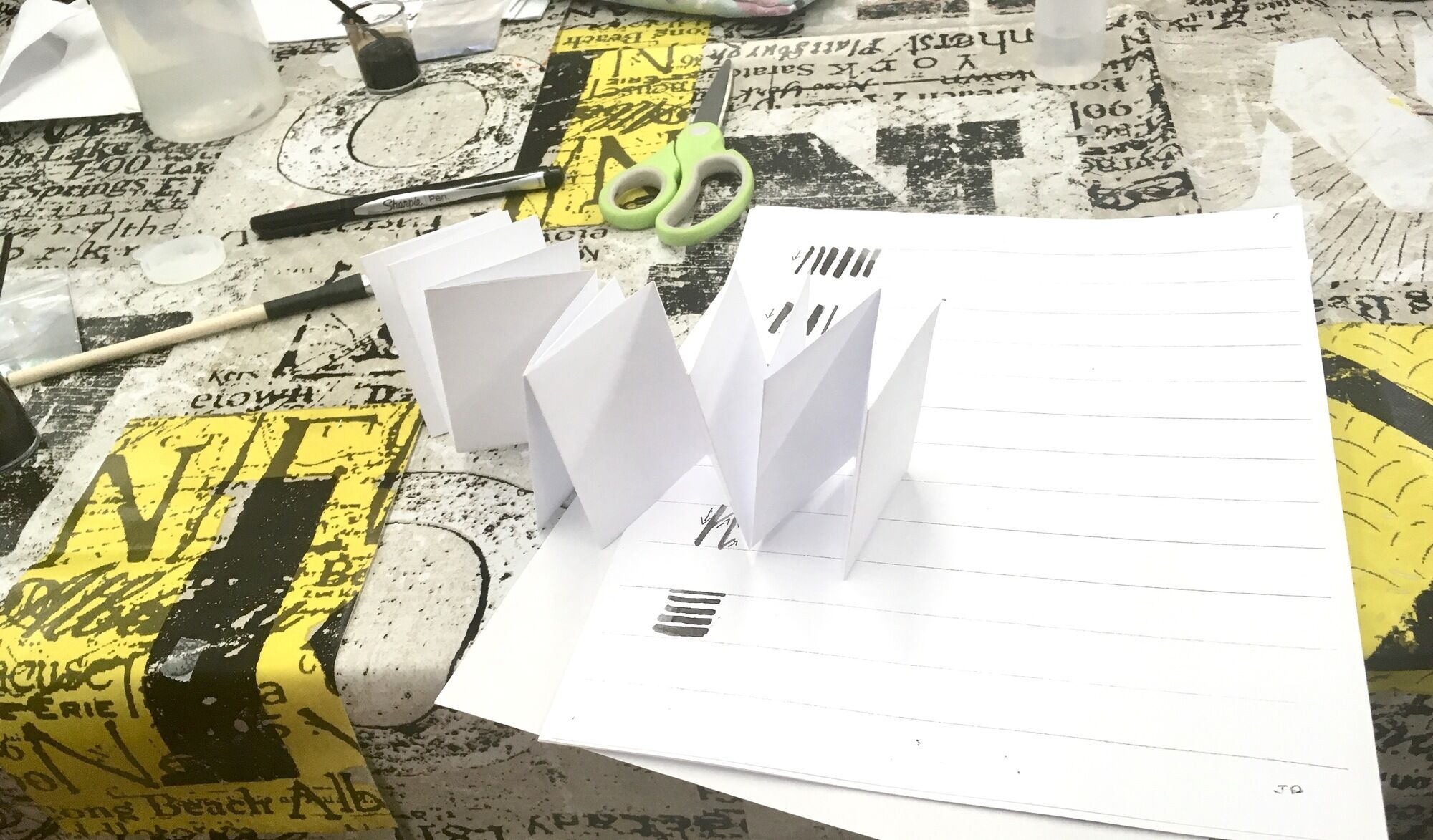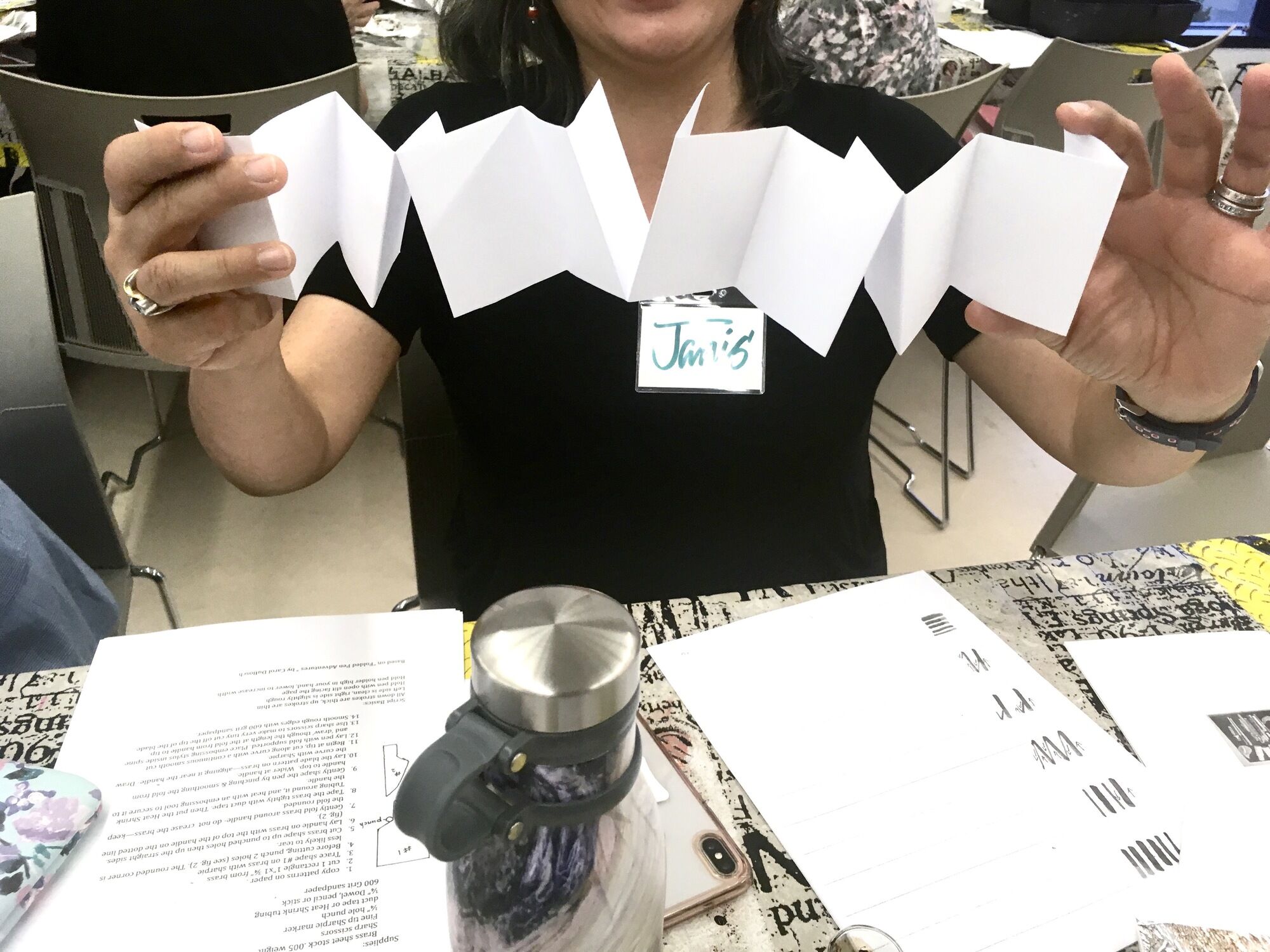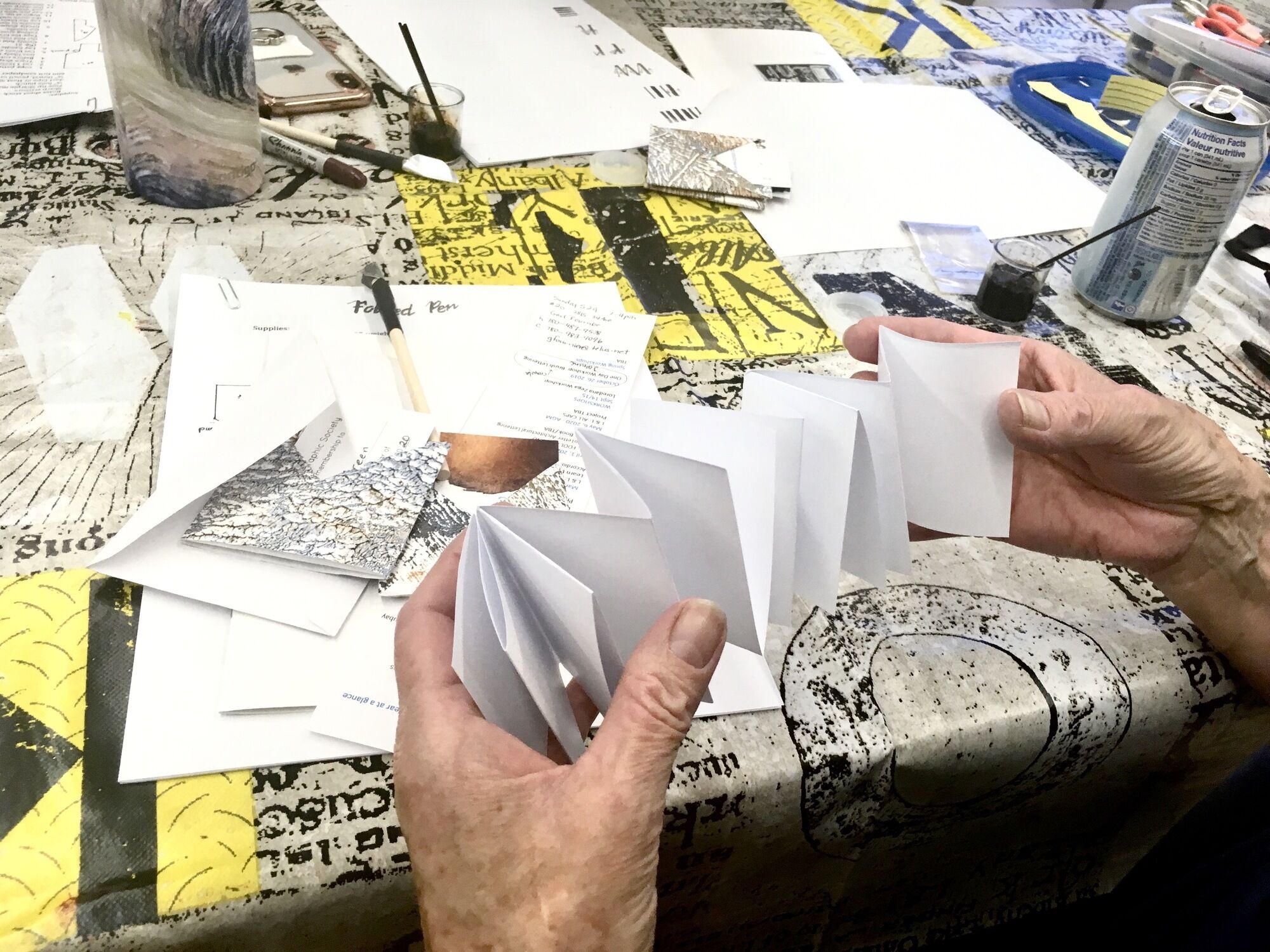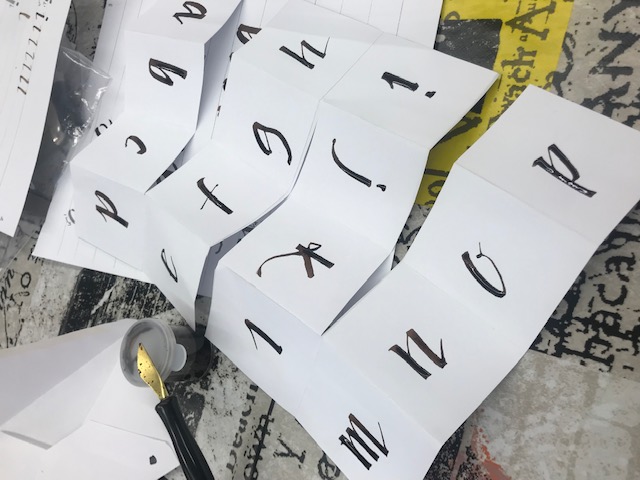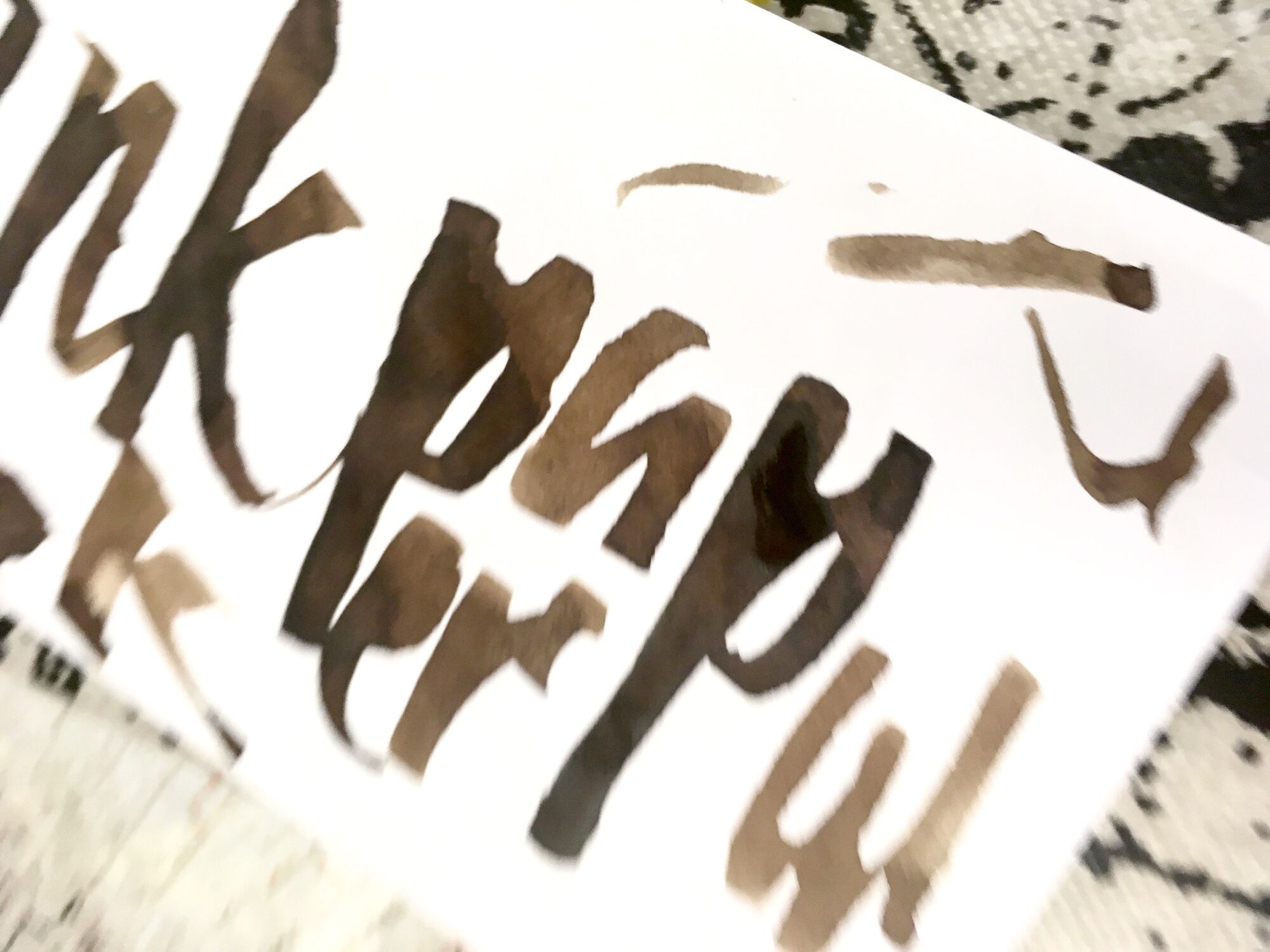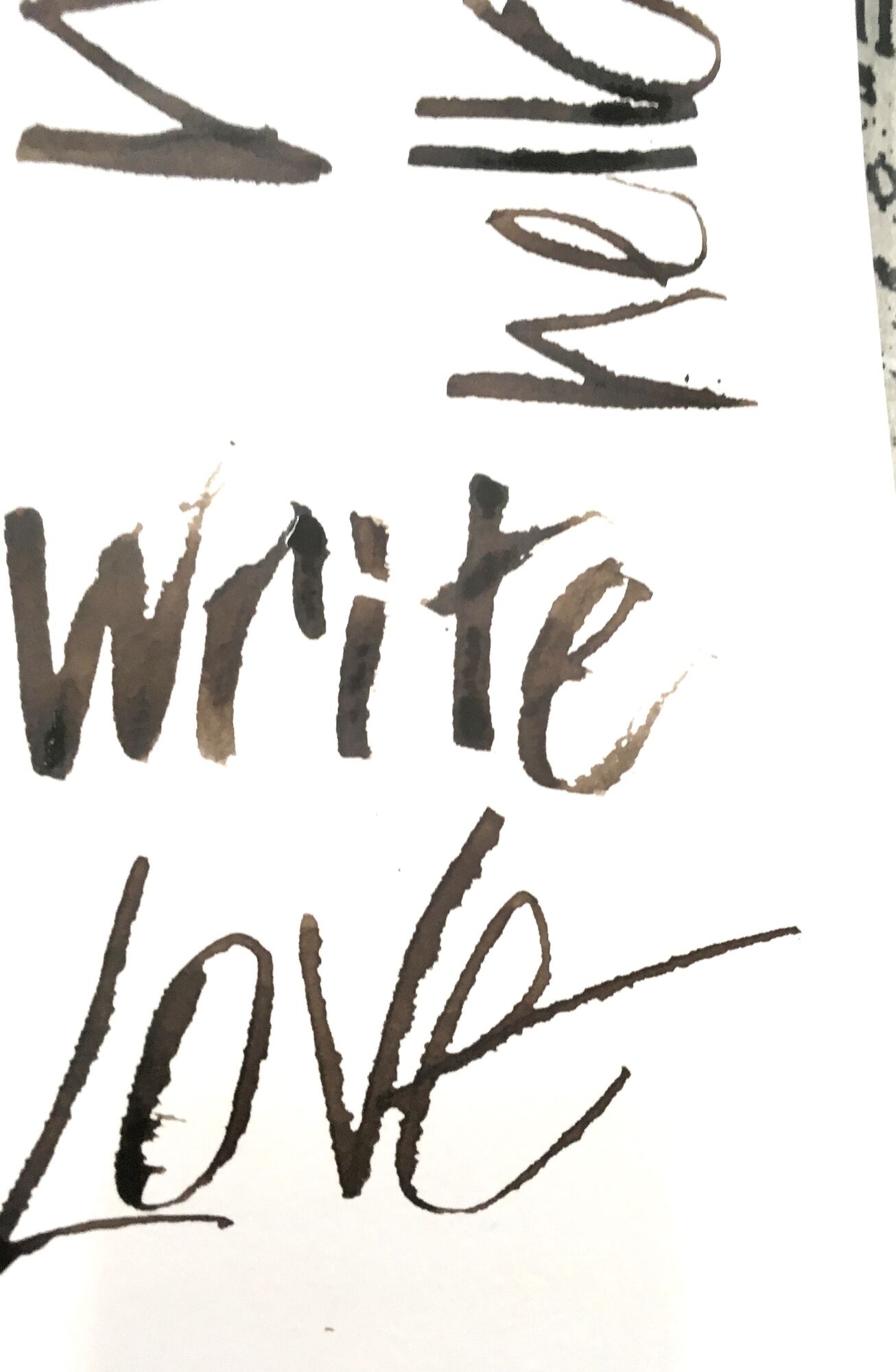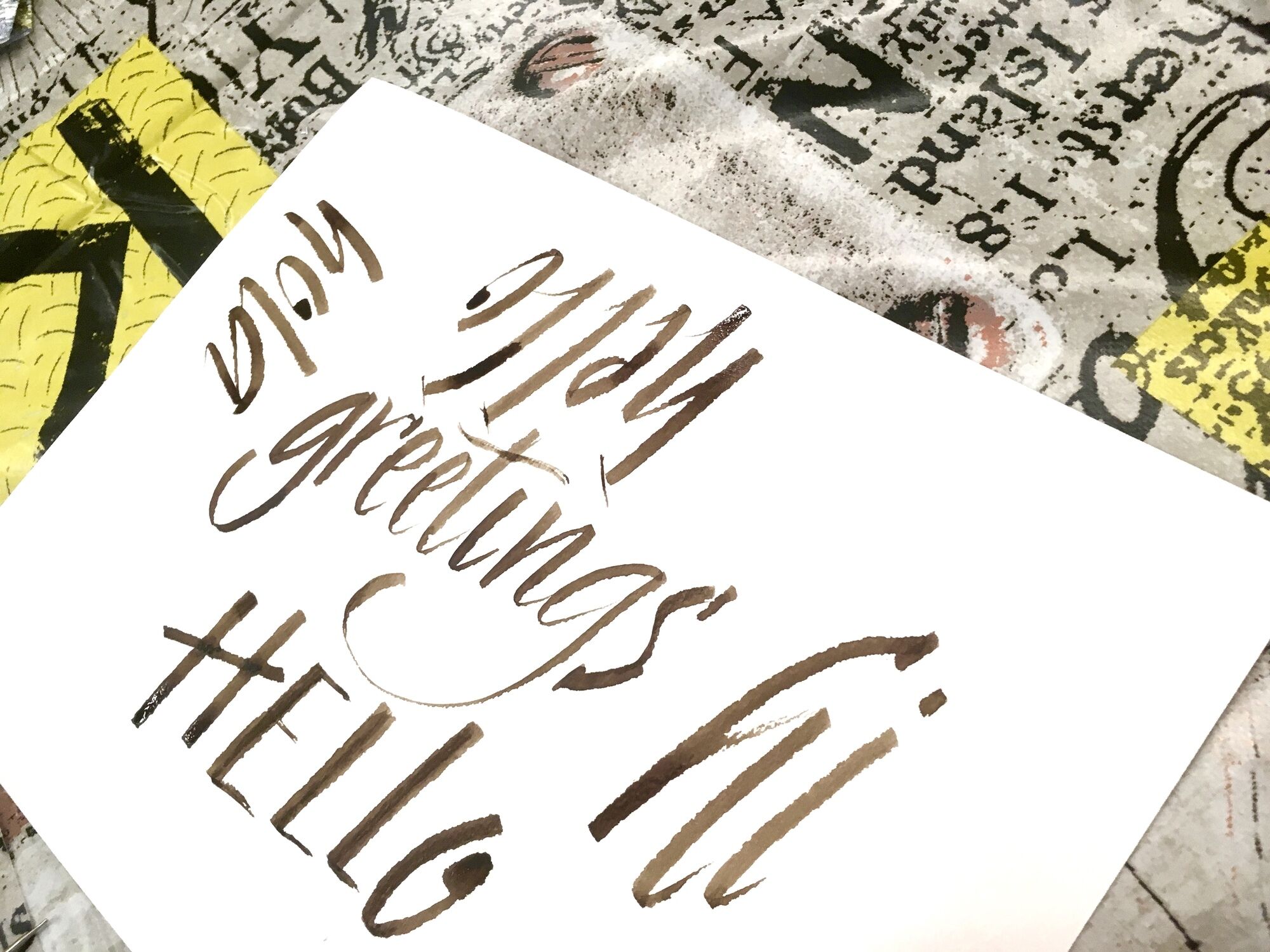 The theme for September was "HELLO".
Thank you to everyone who contributed to our Letters and Lines. ECS welcomes sharing at all levels of development to provide inspiration to all members. To find out more please click: Letters and Lines.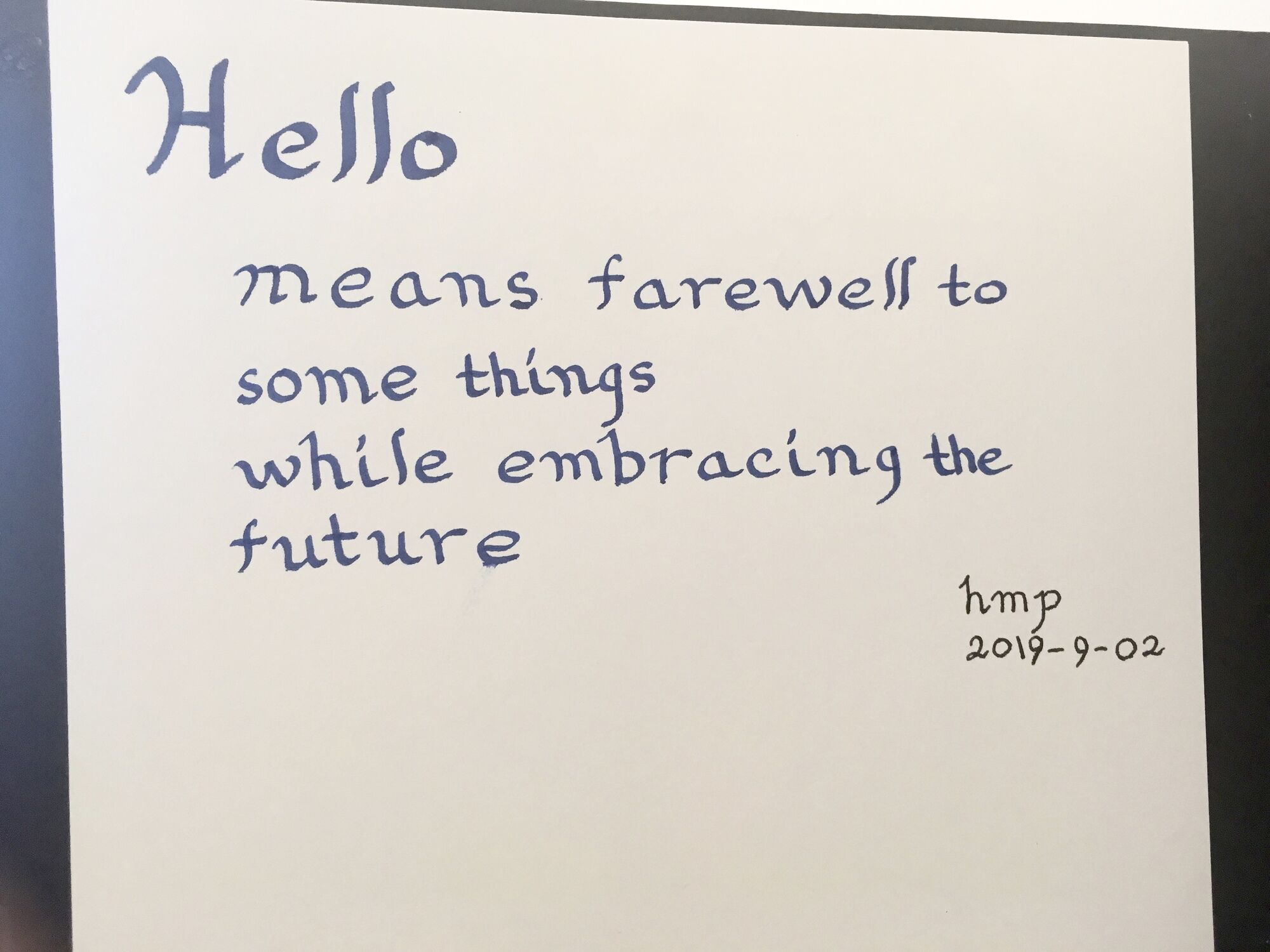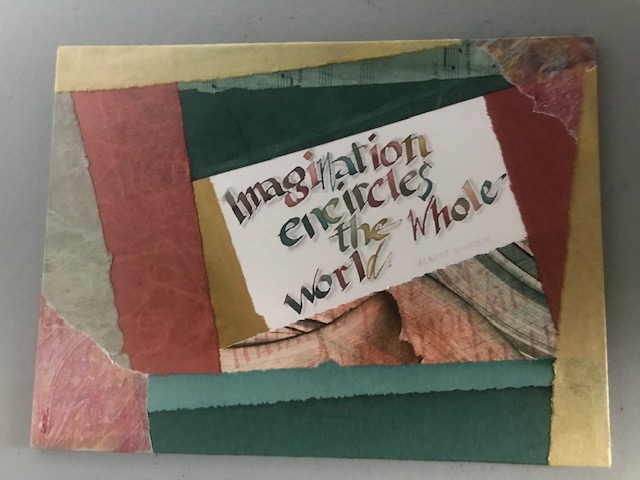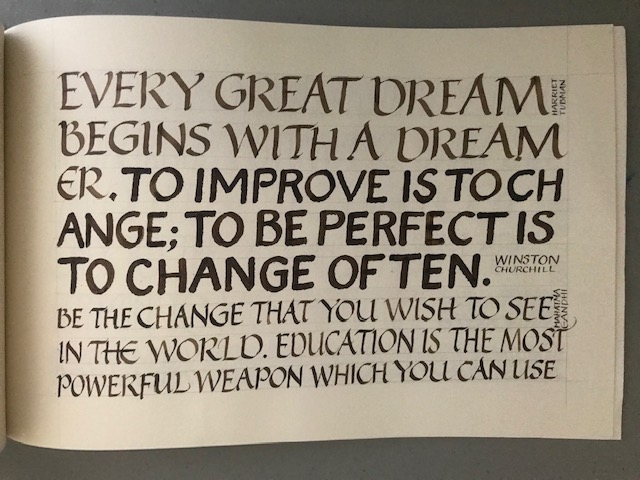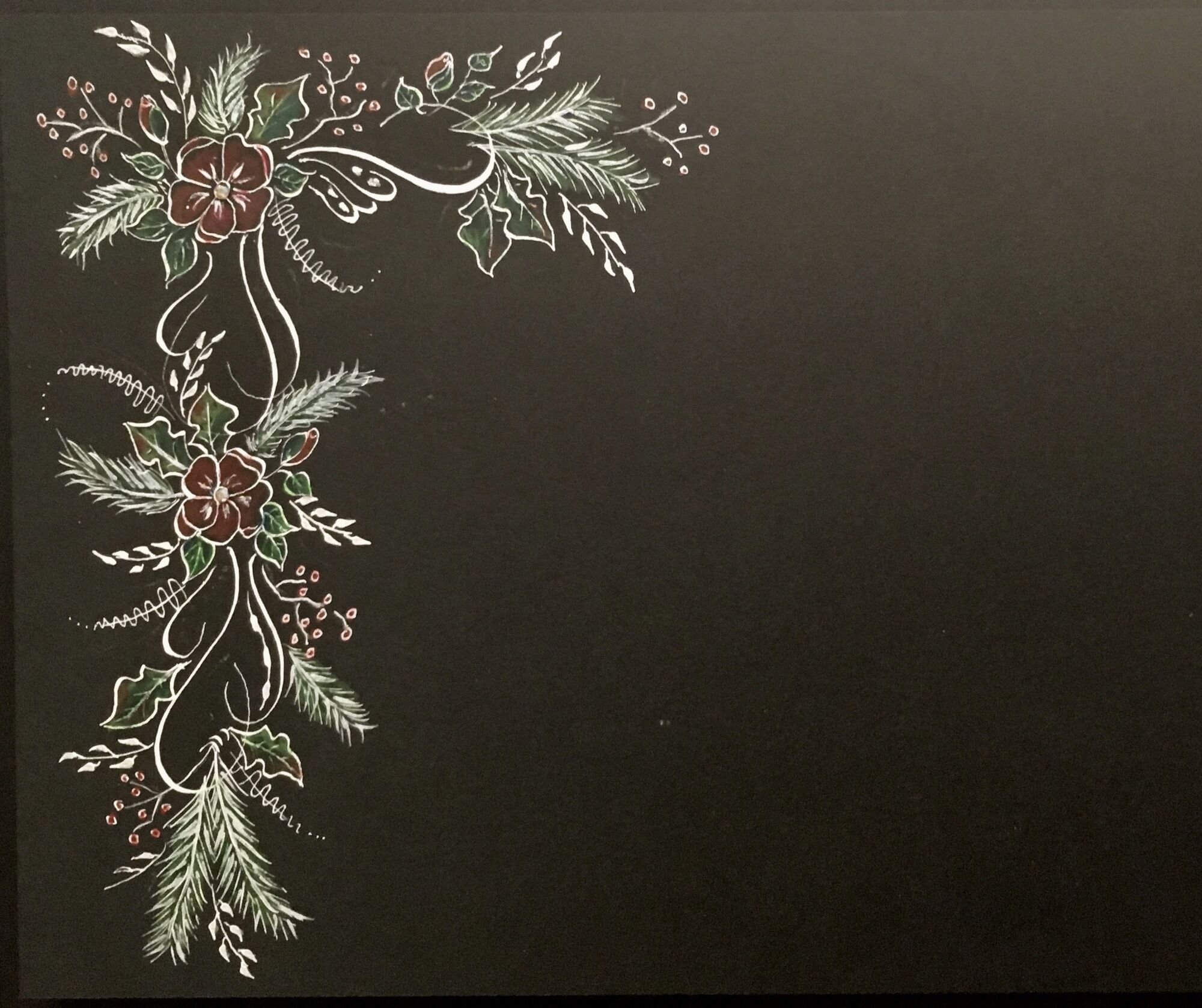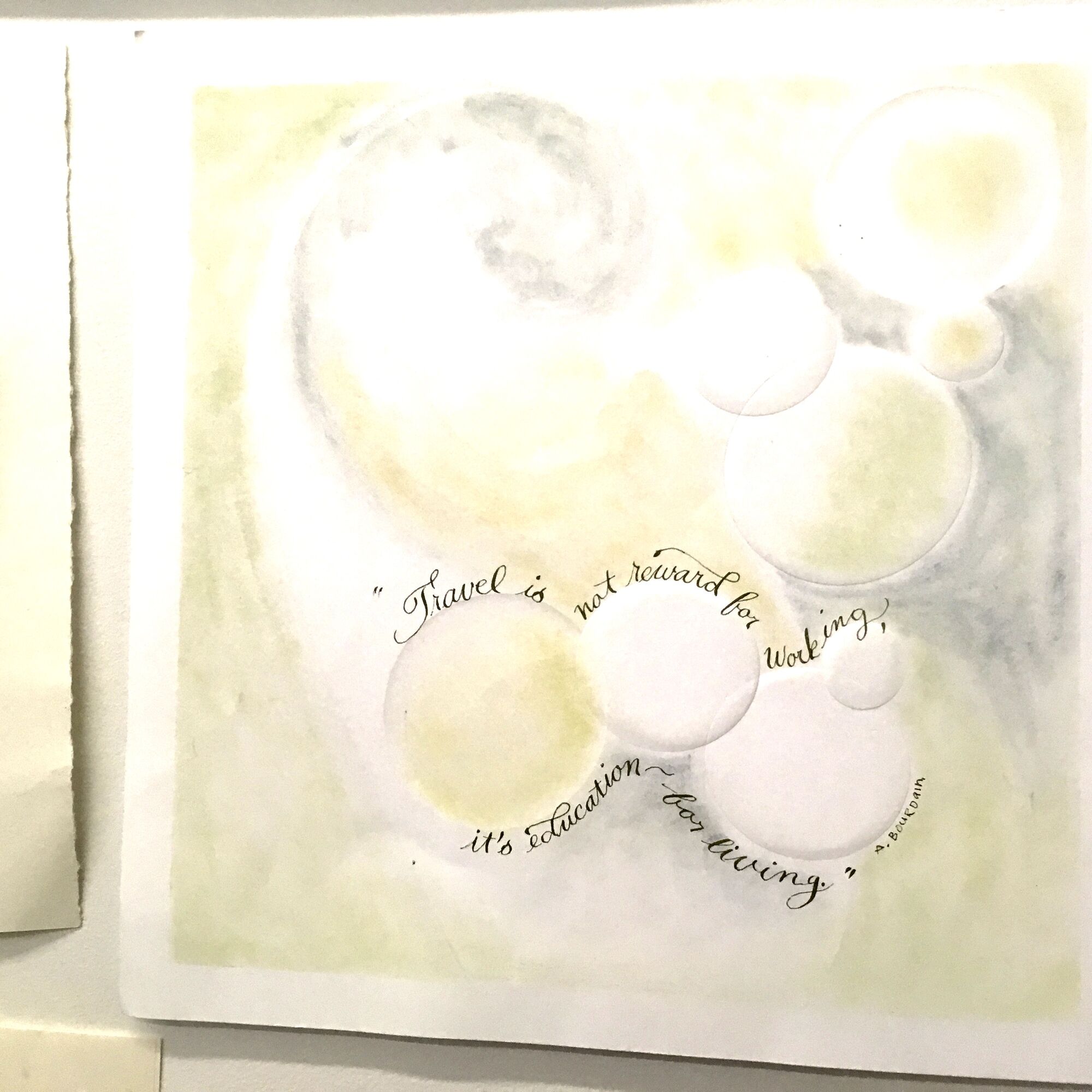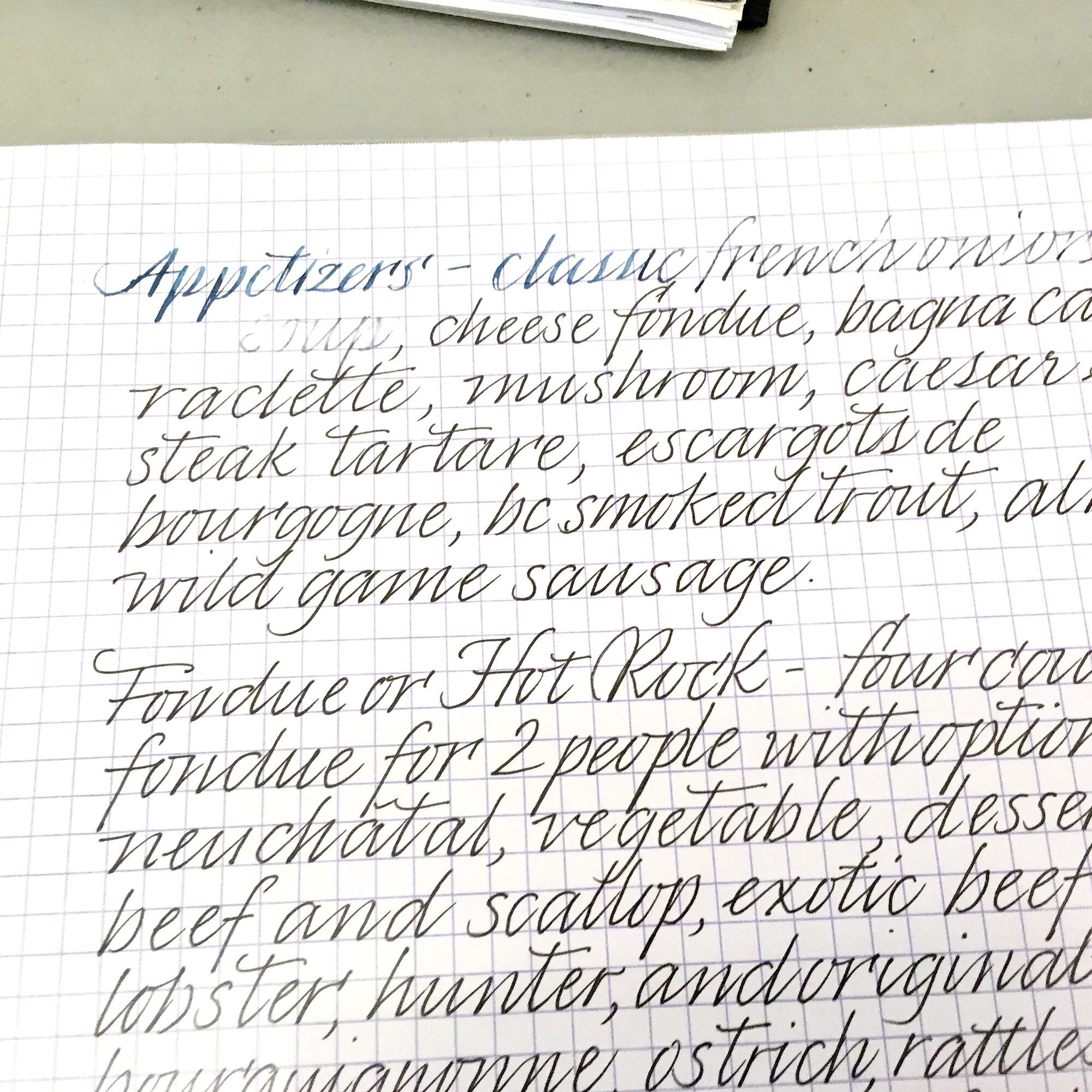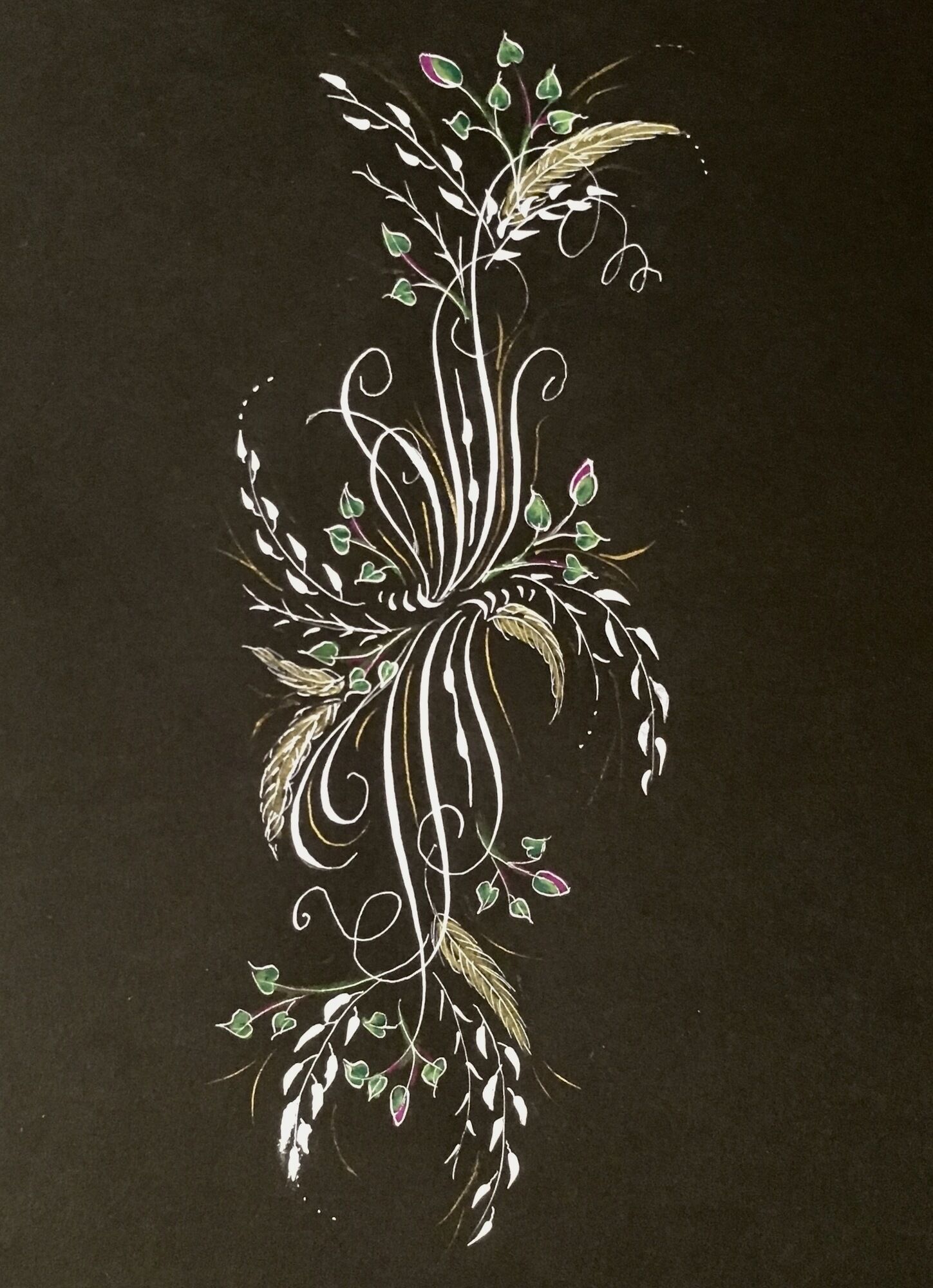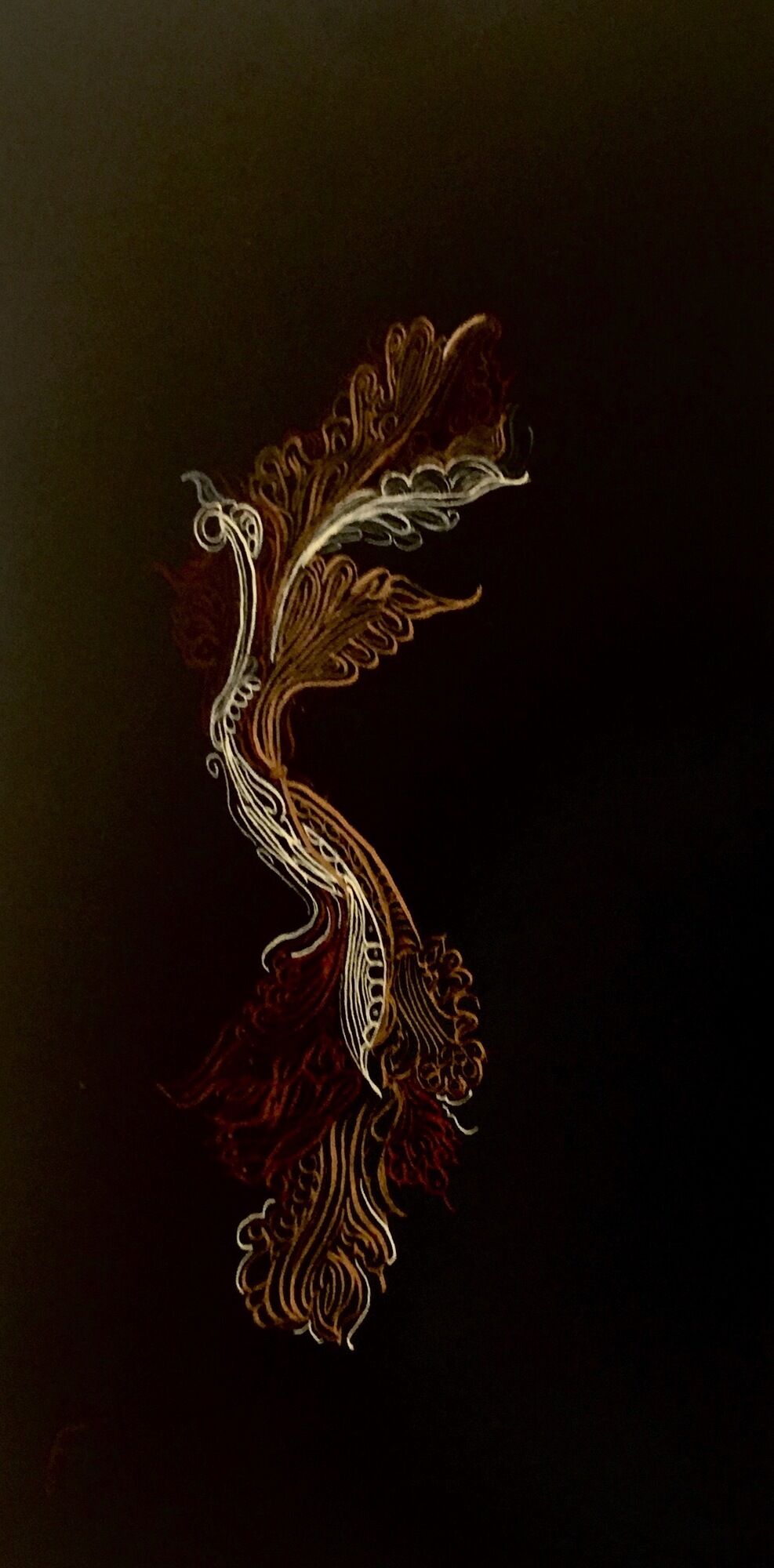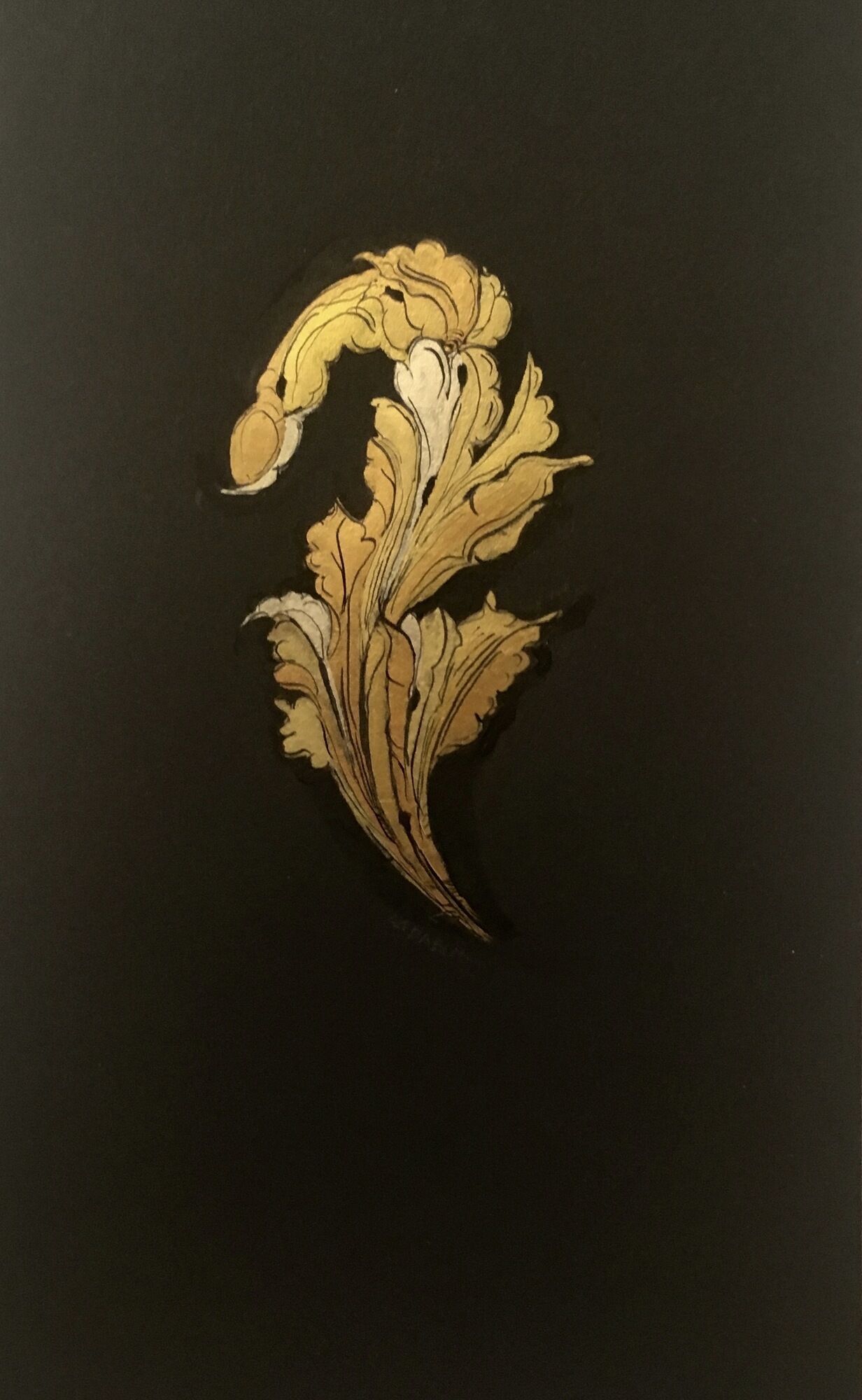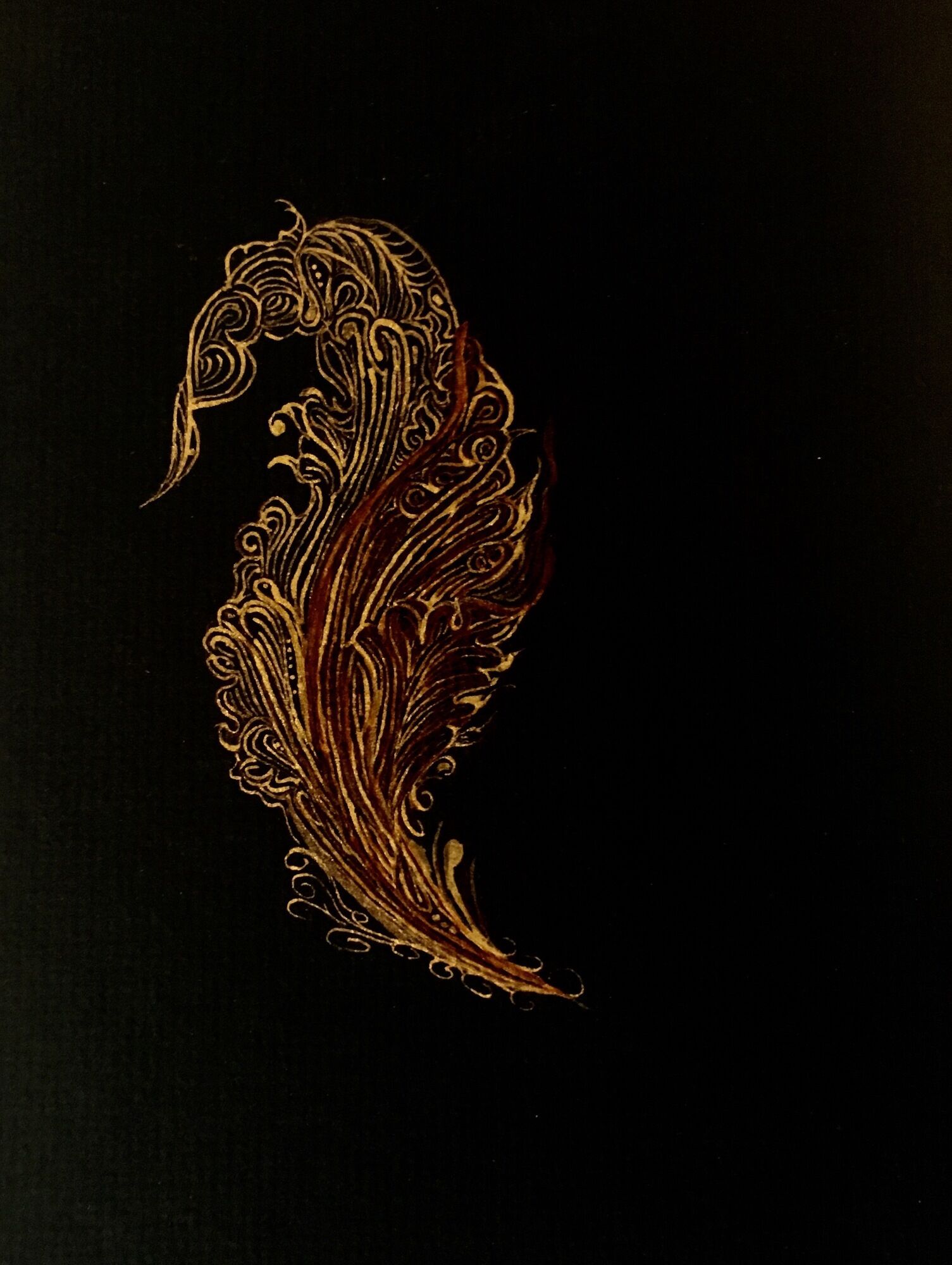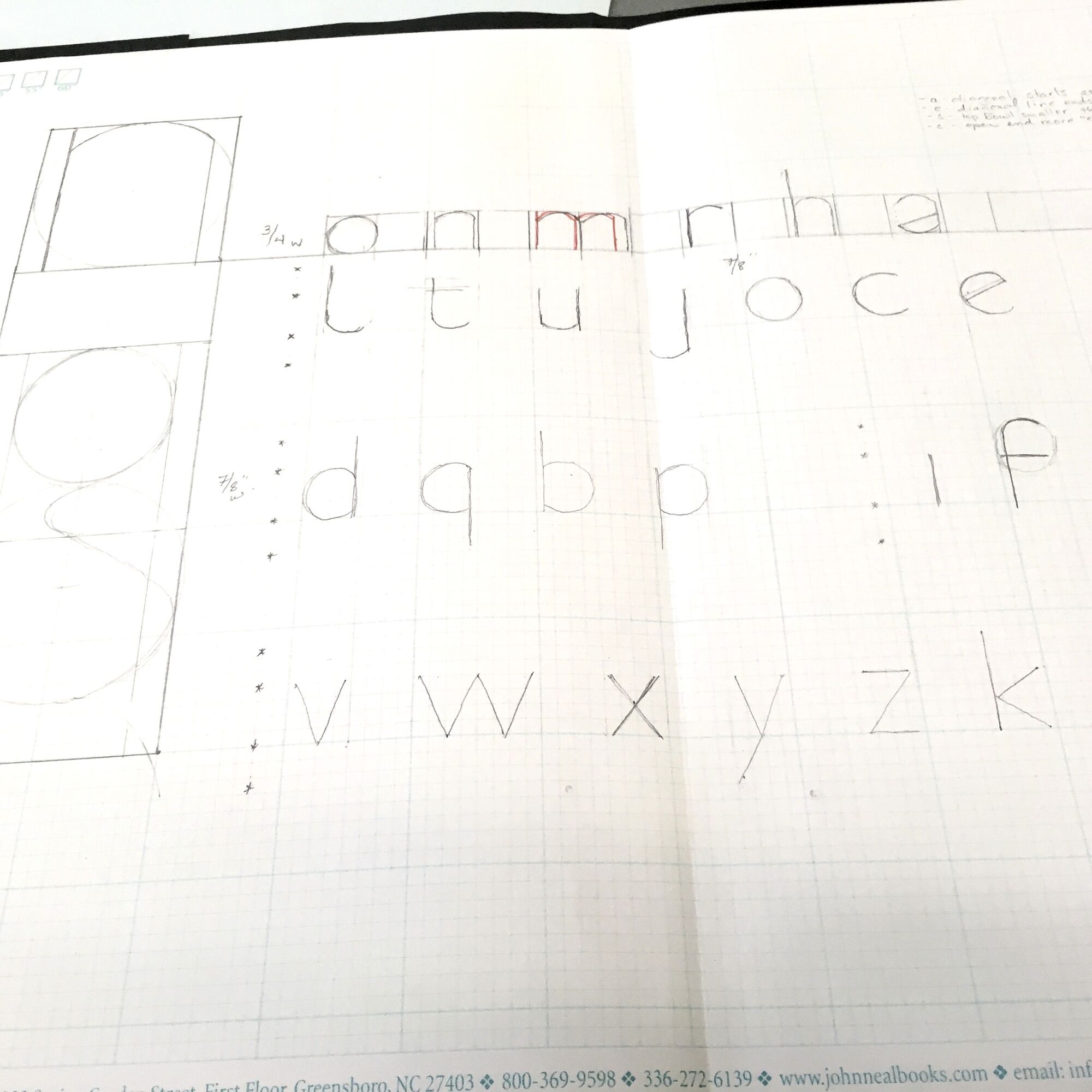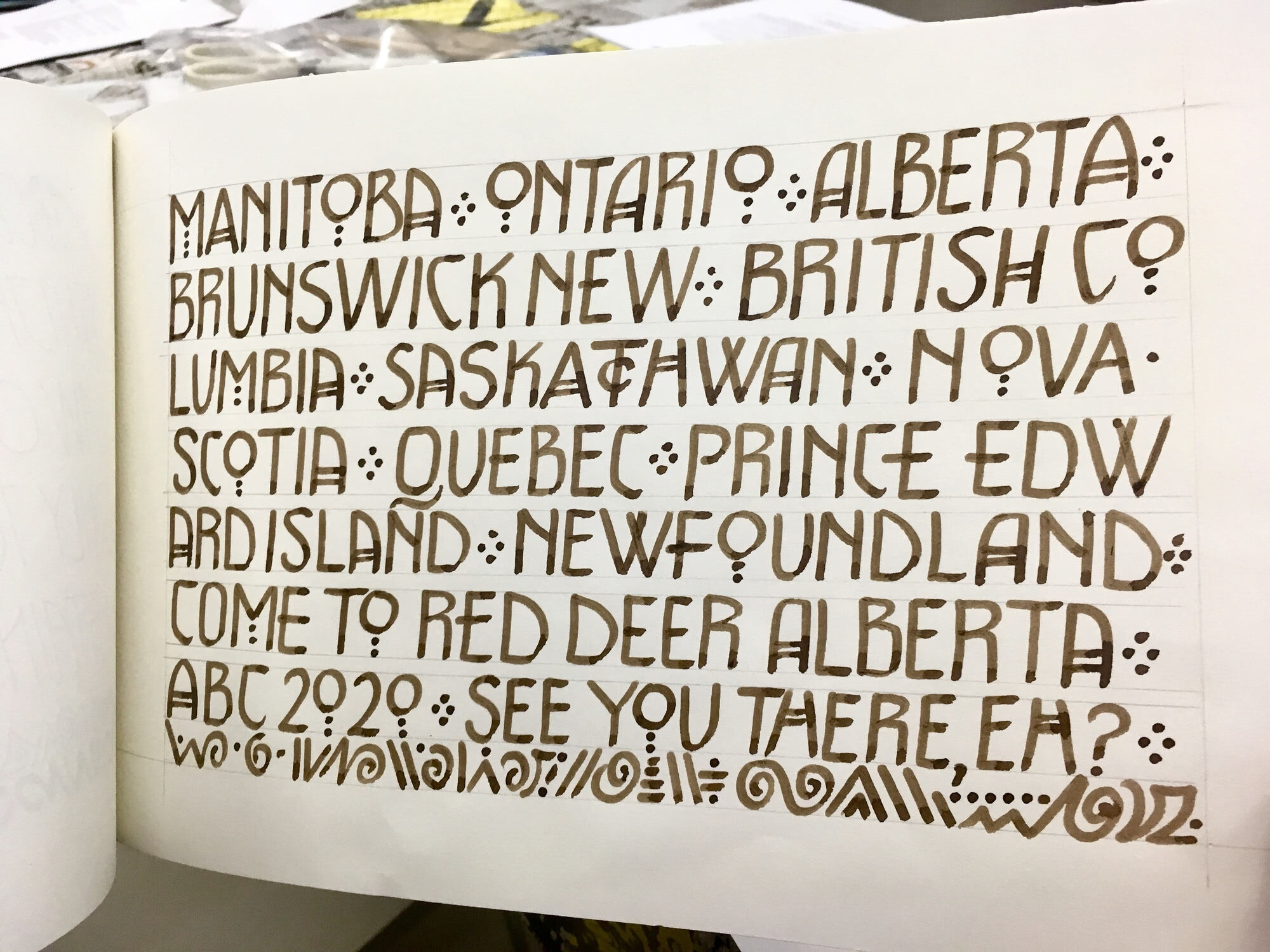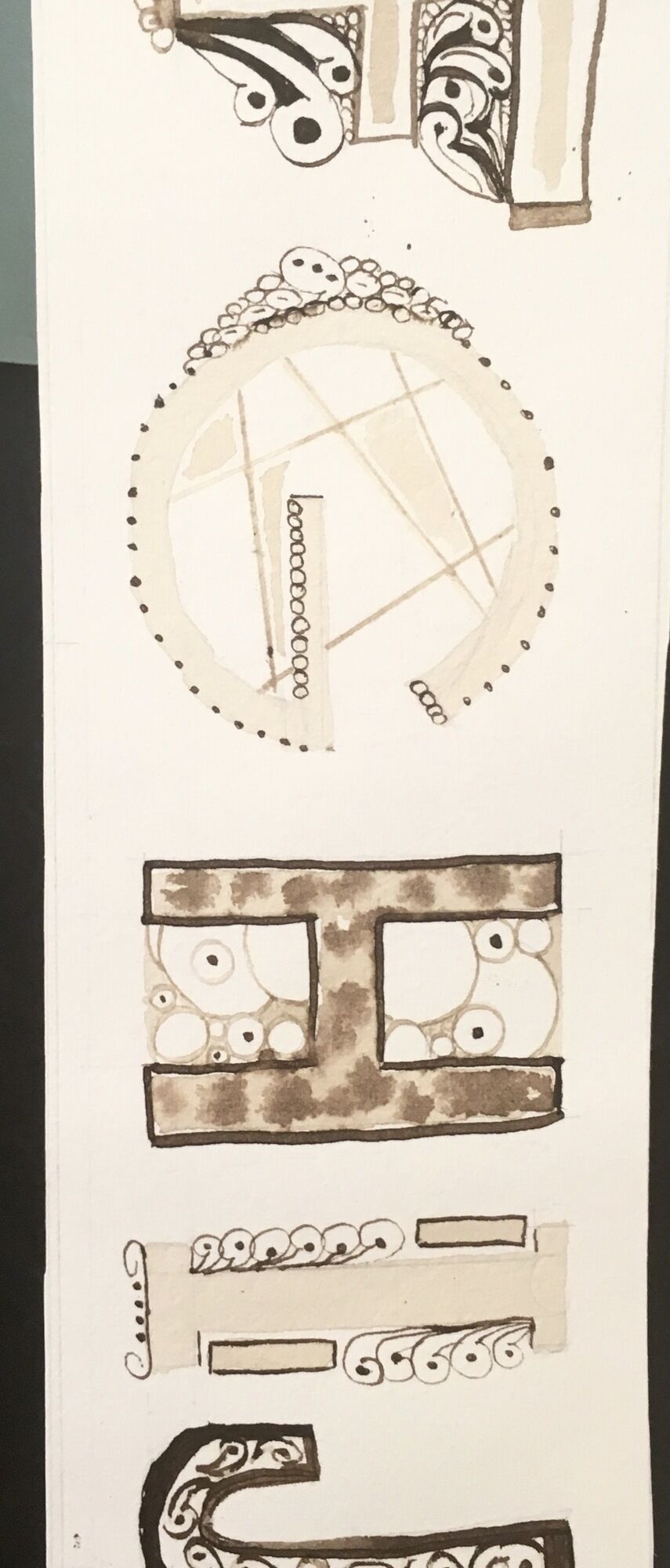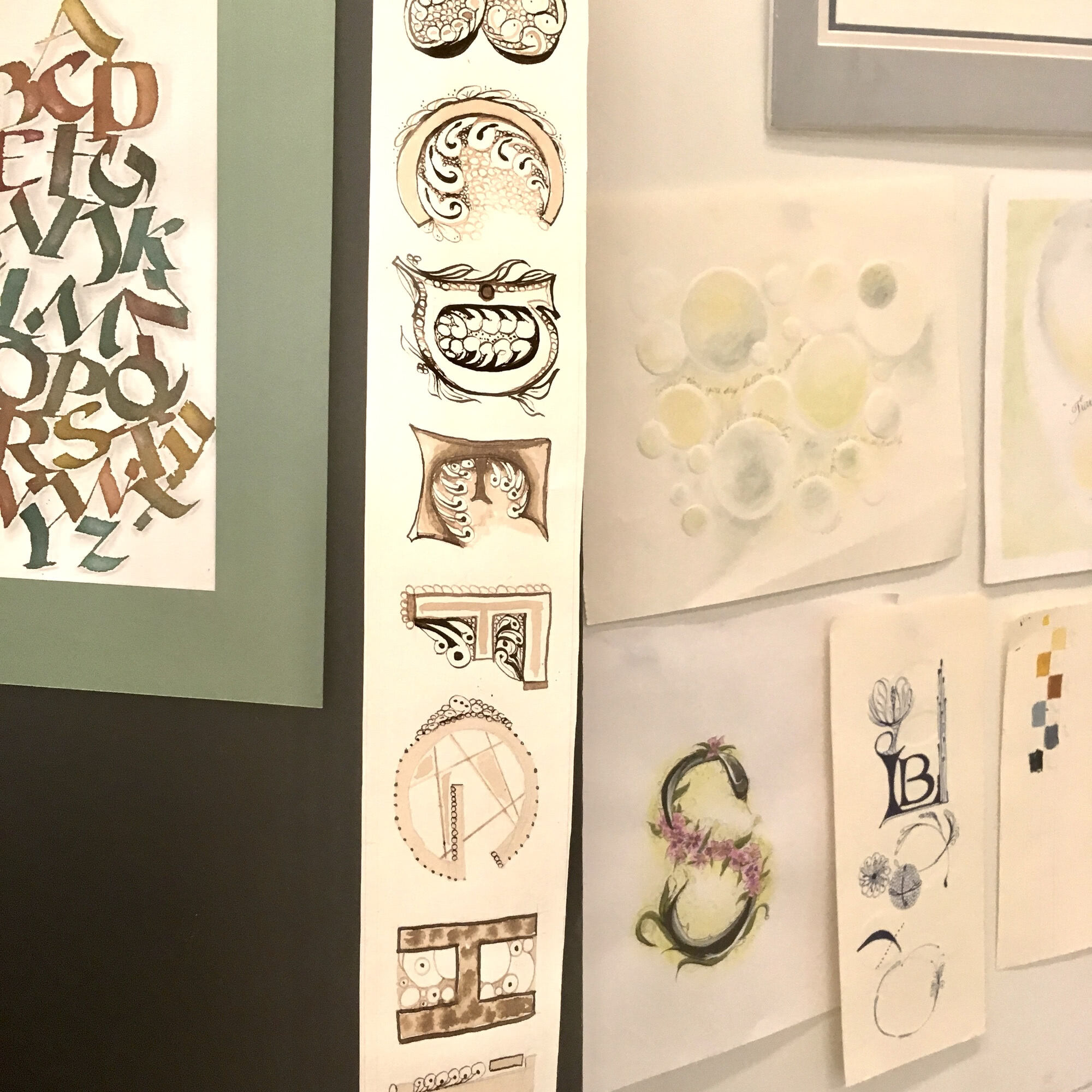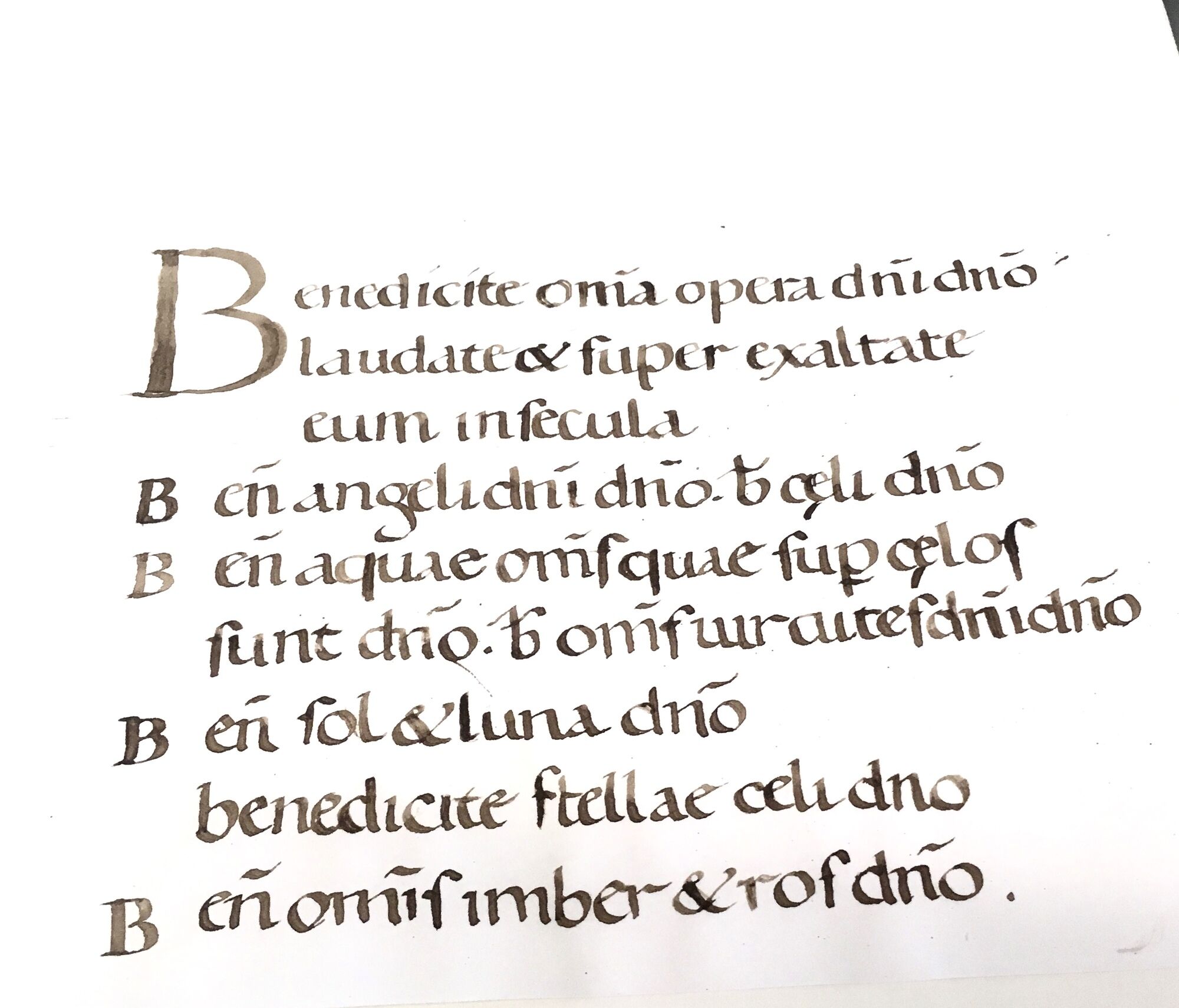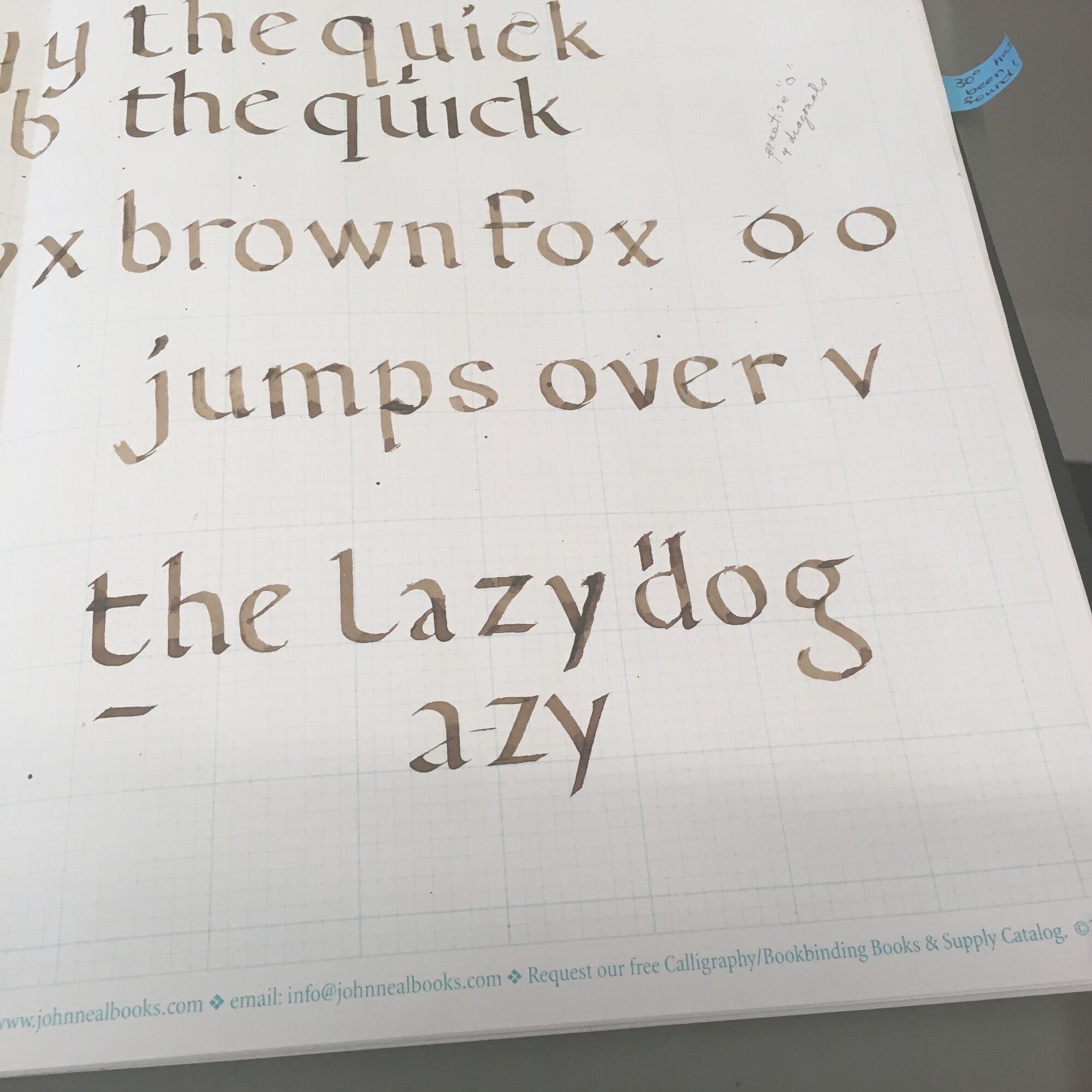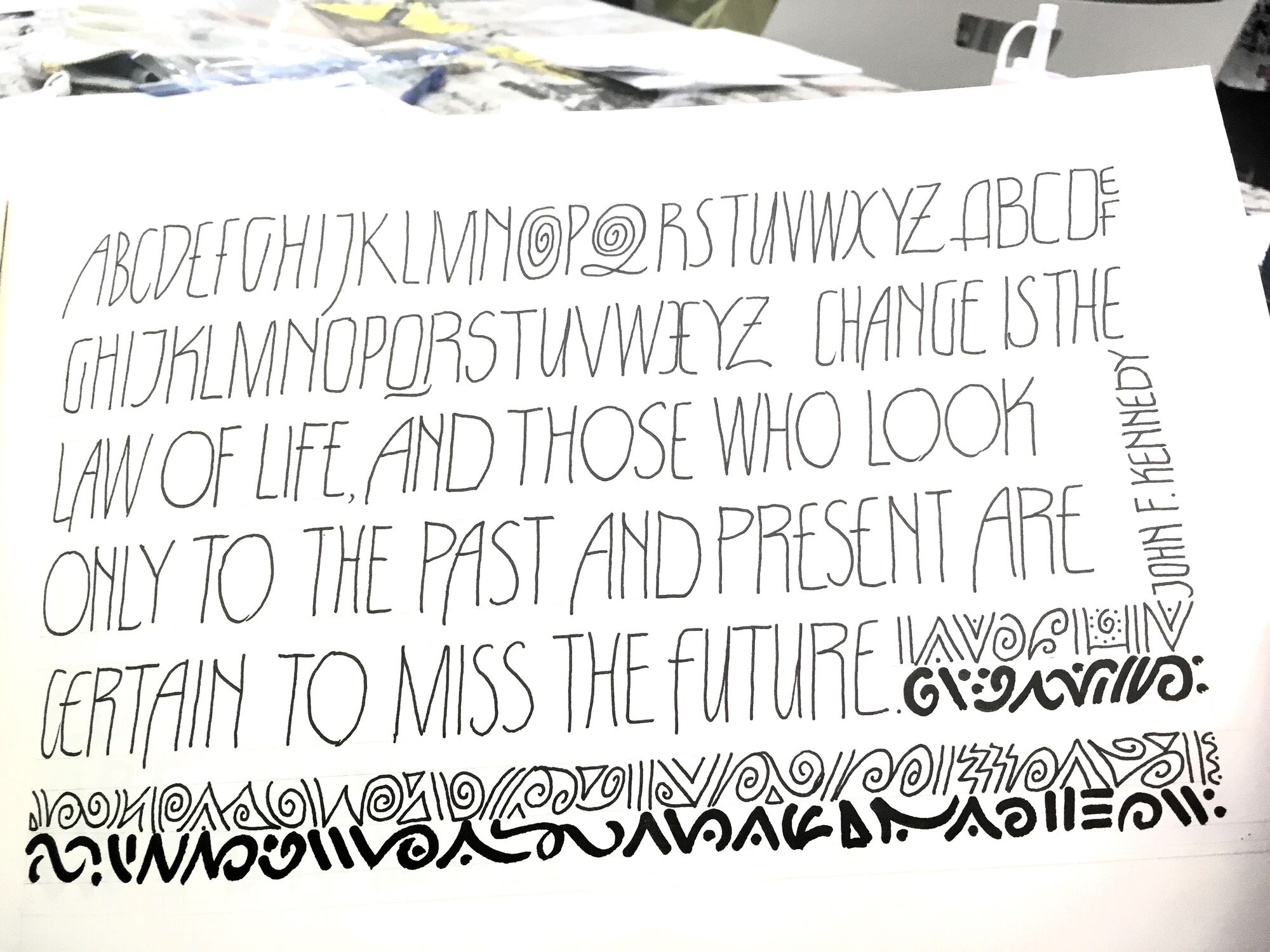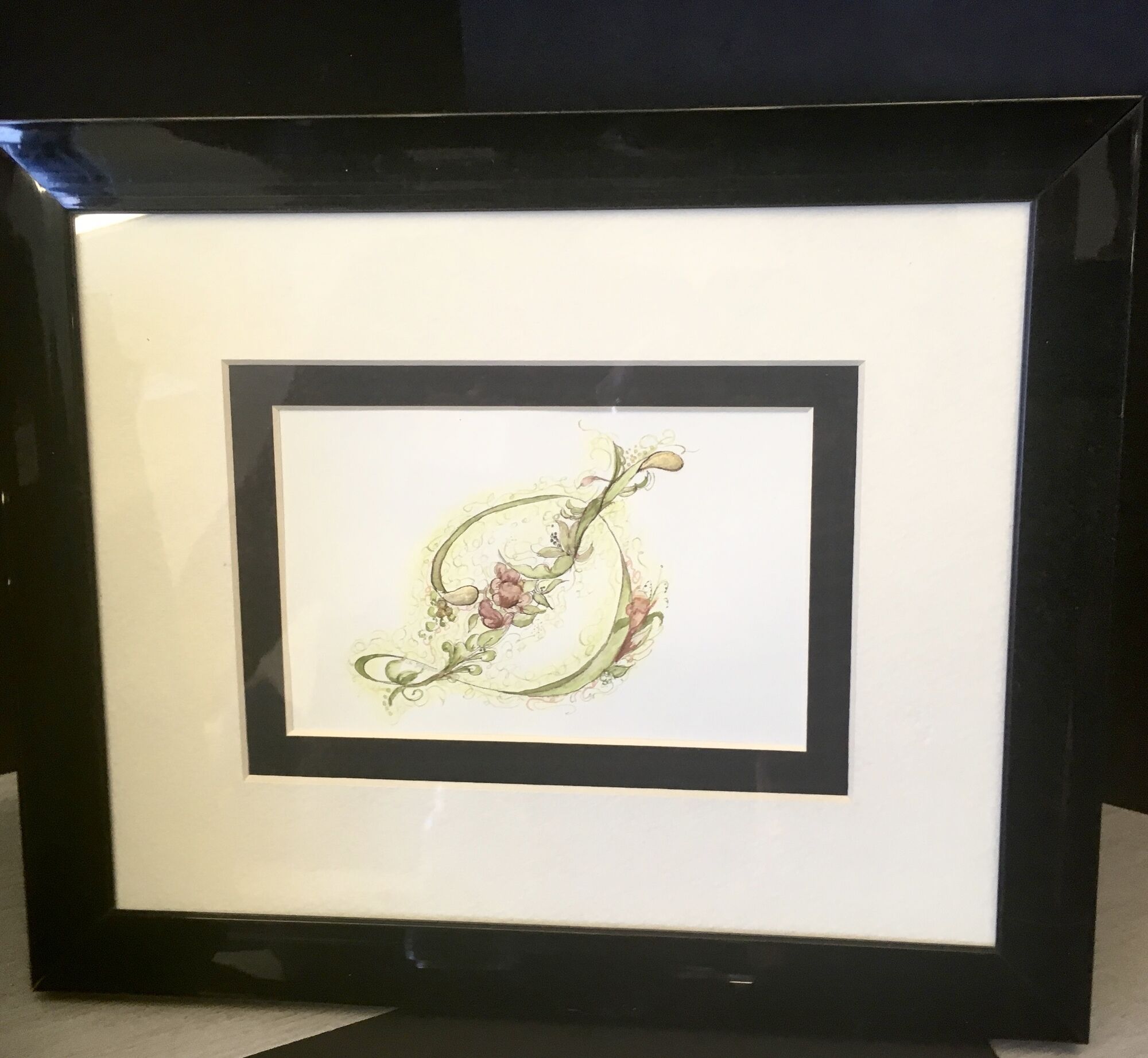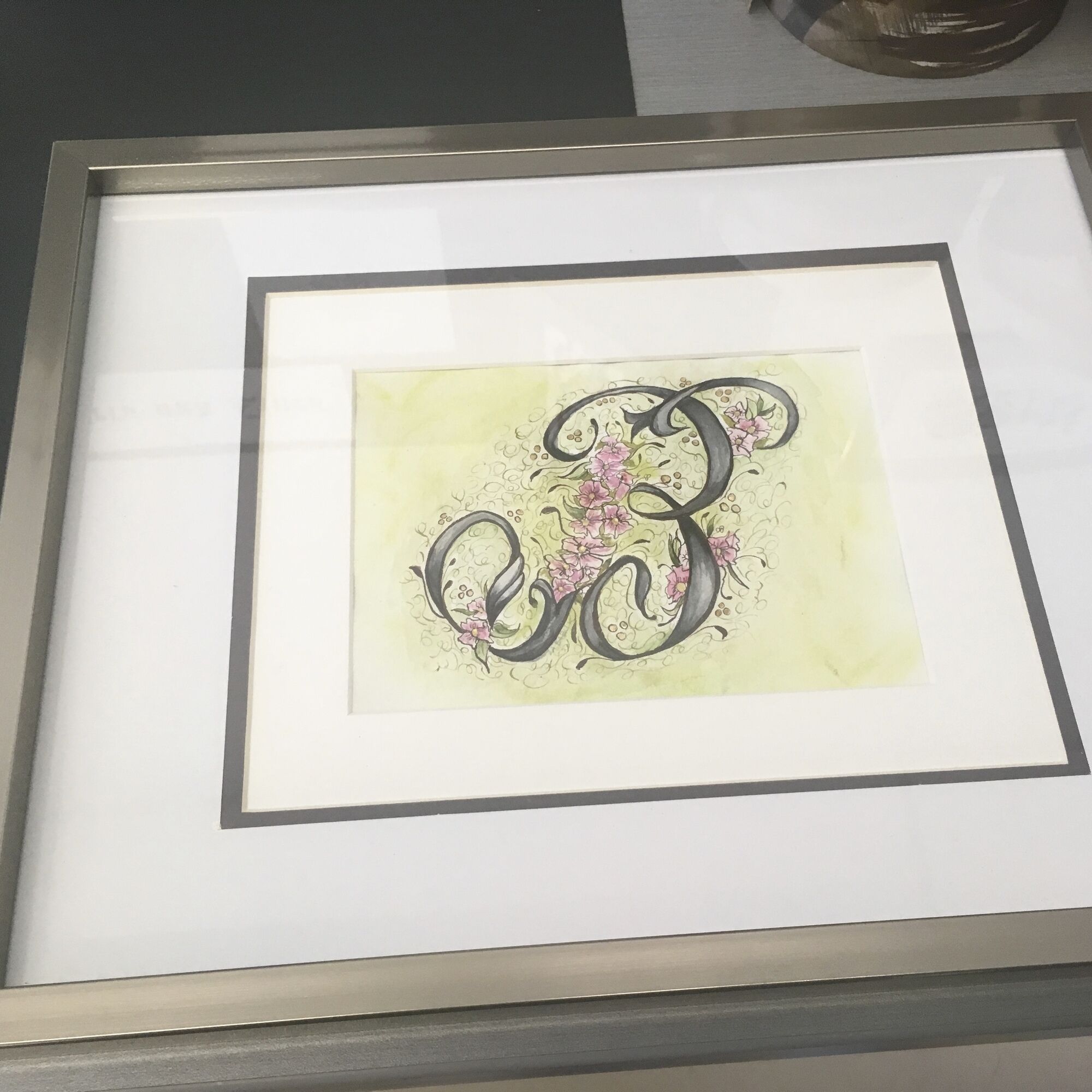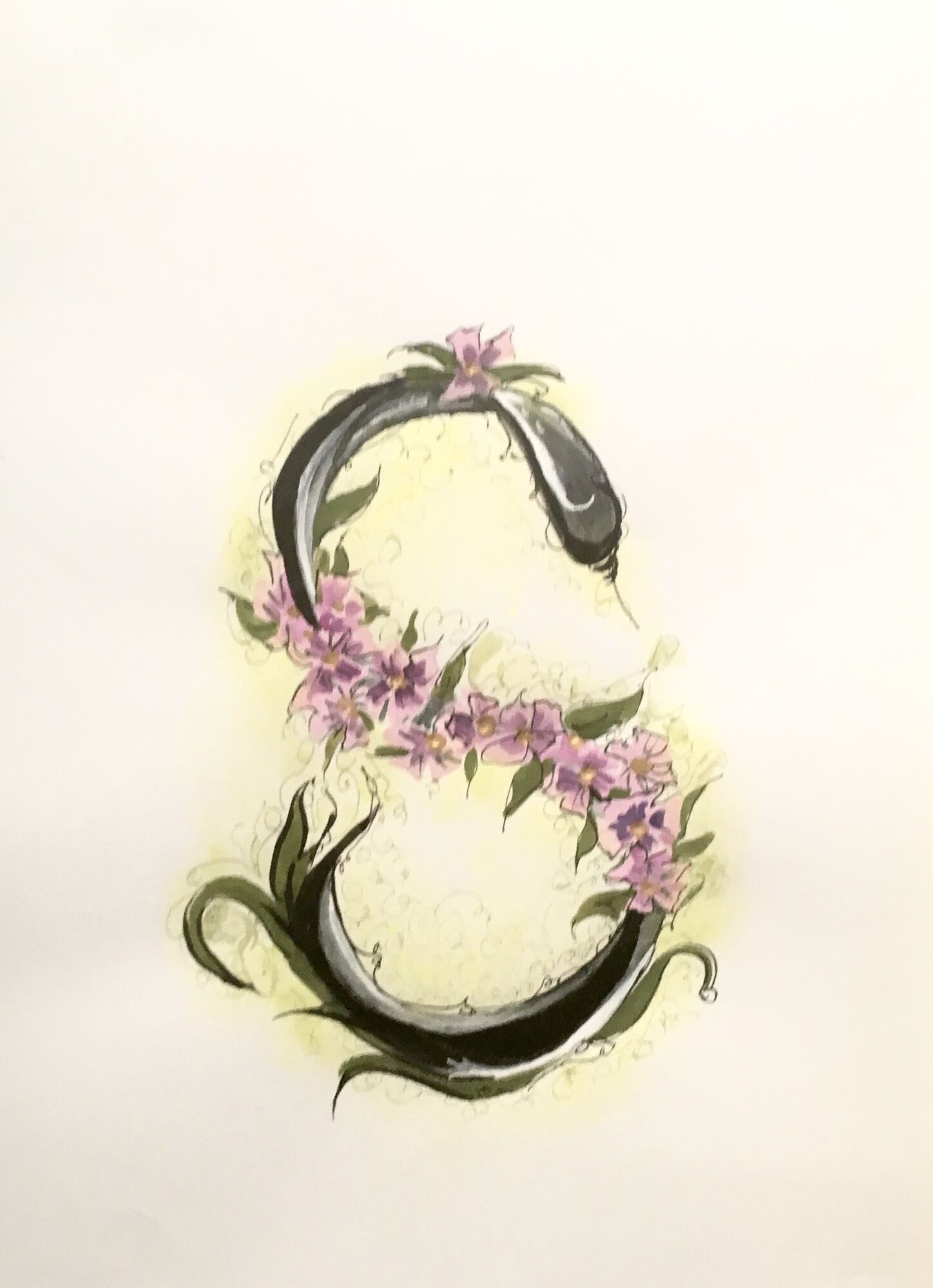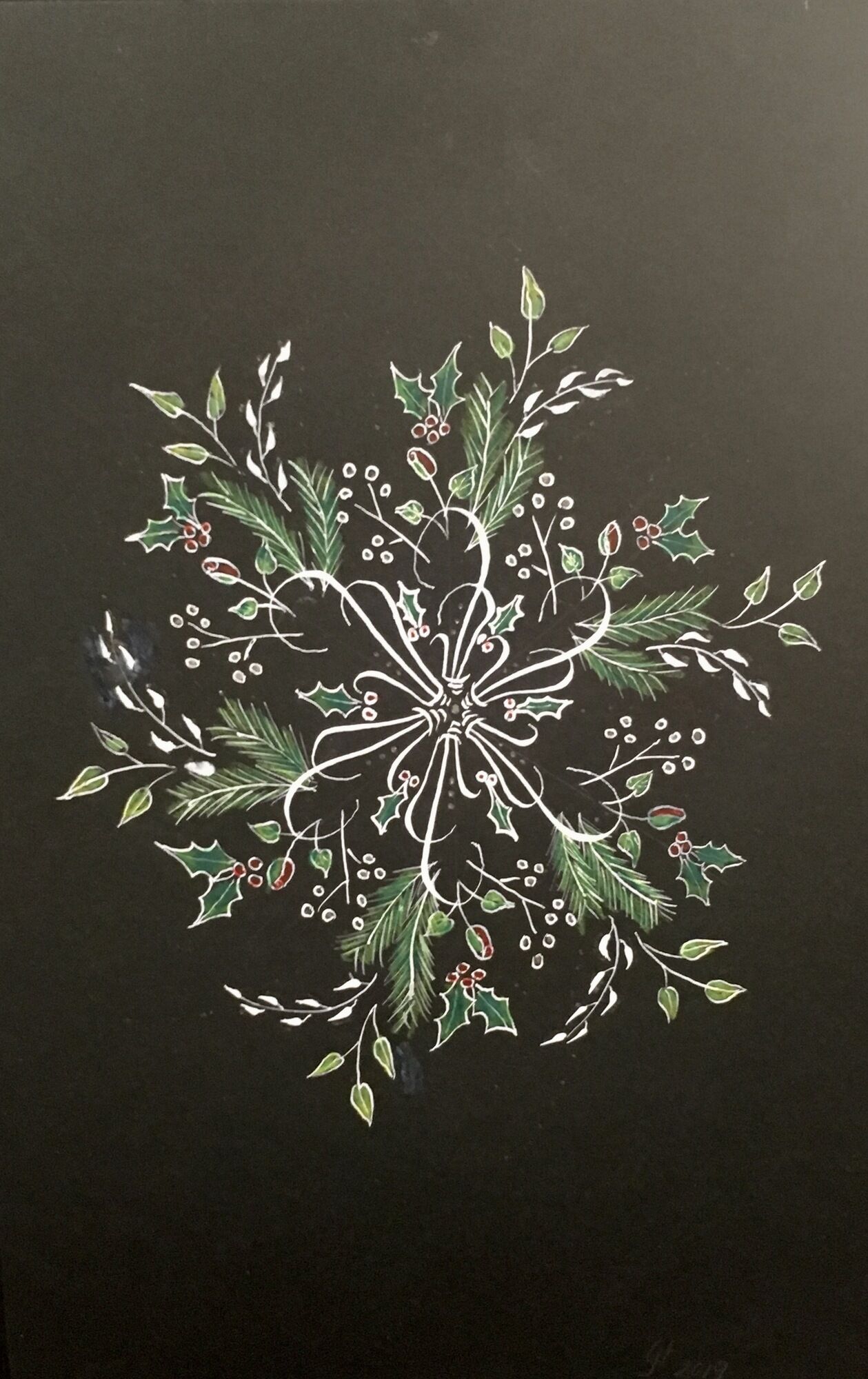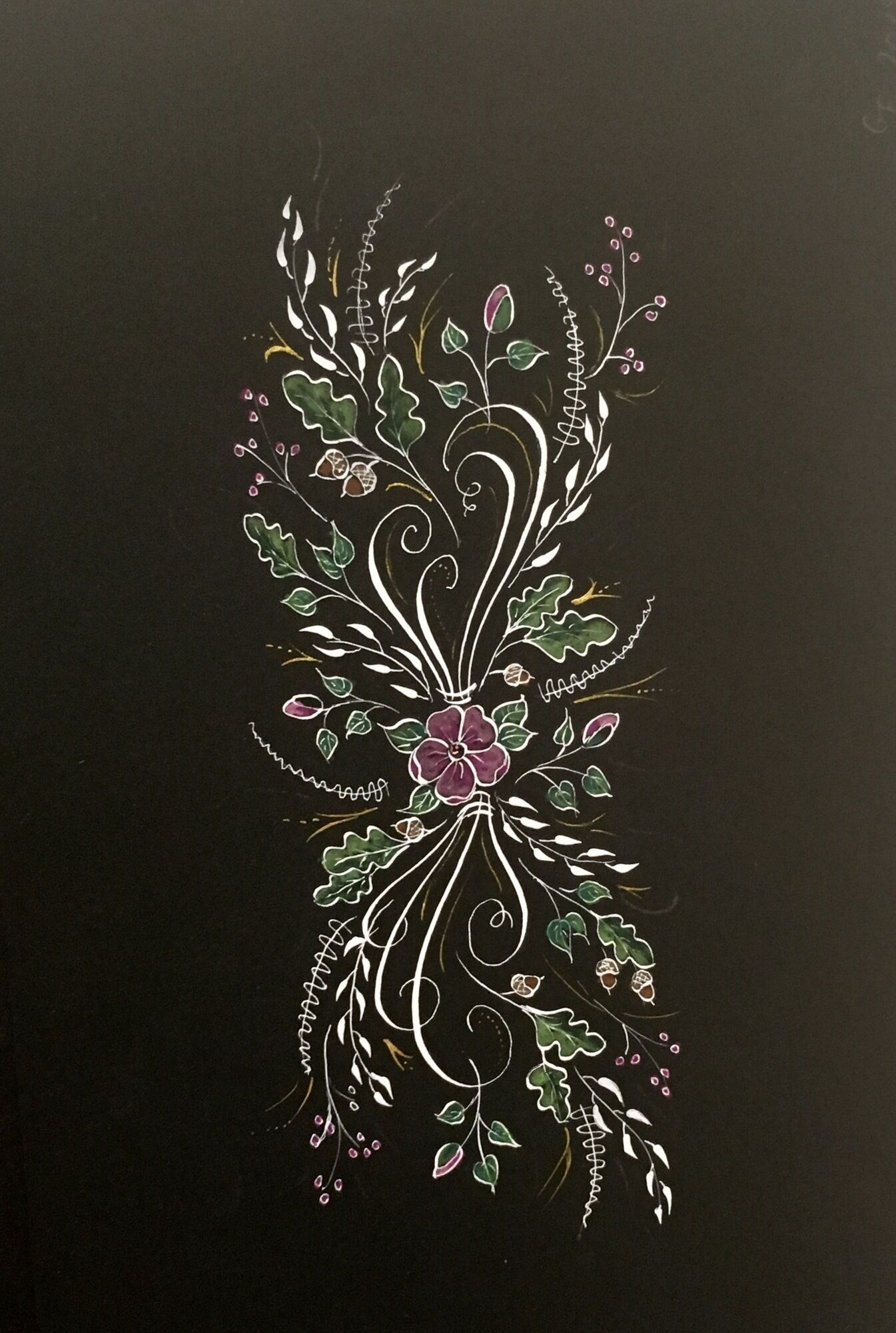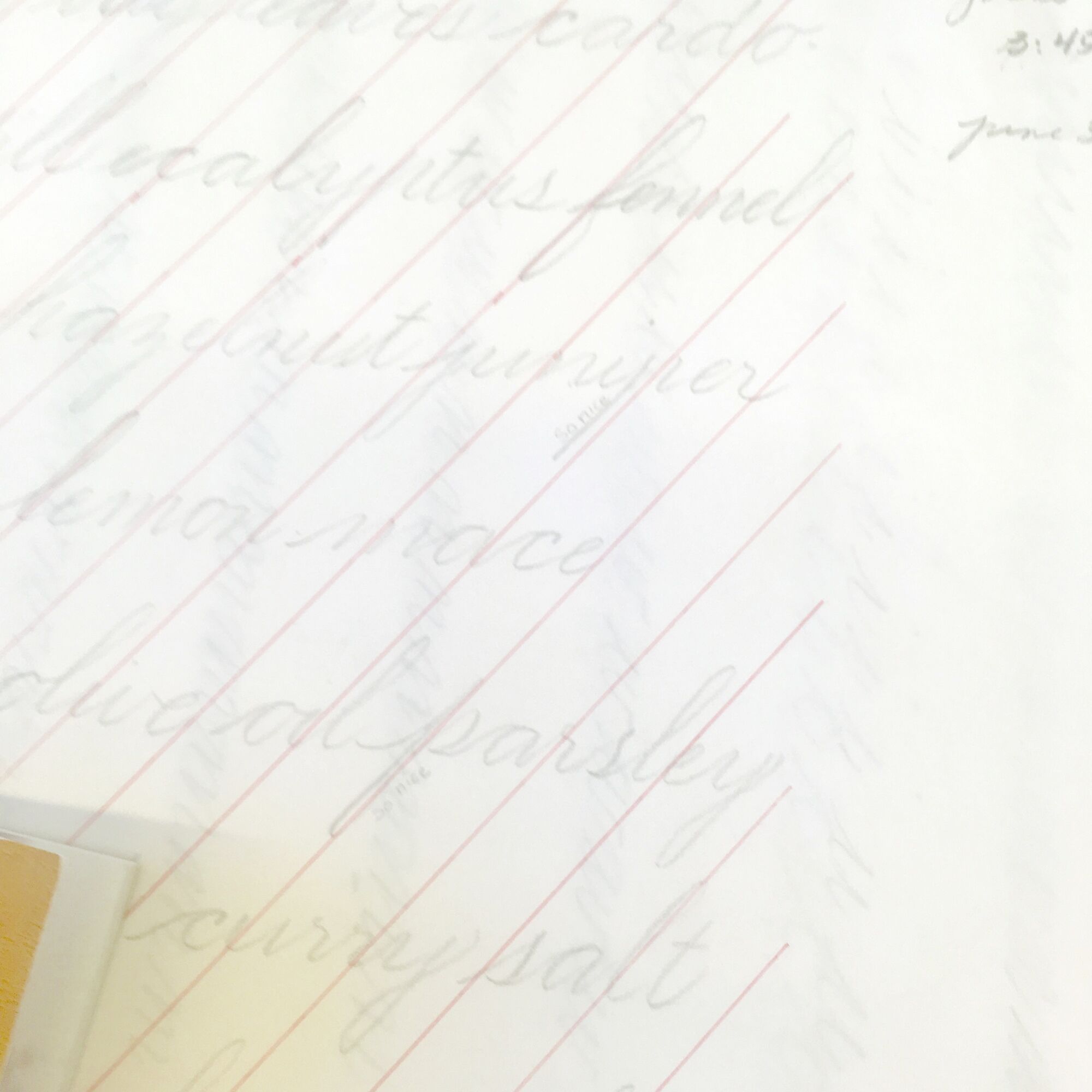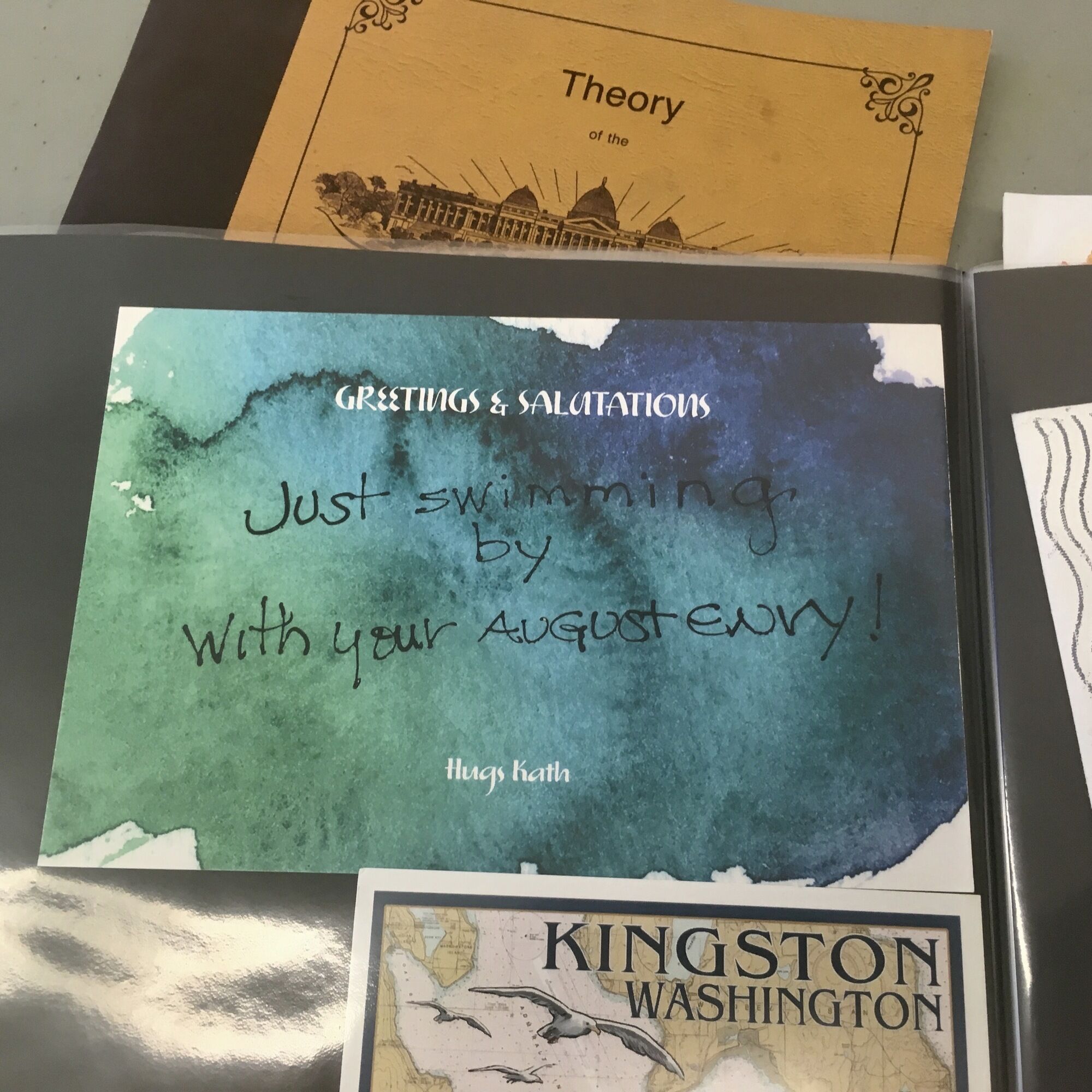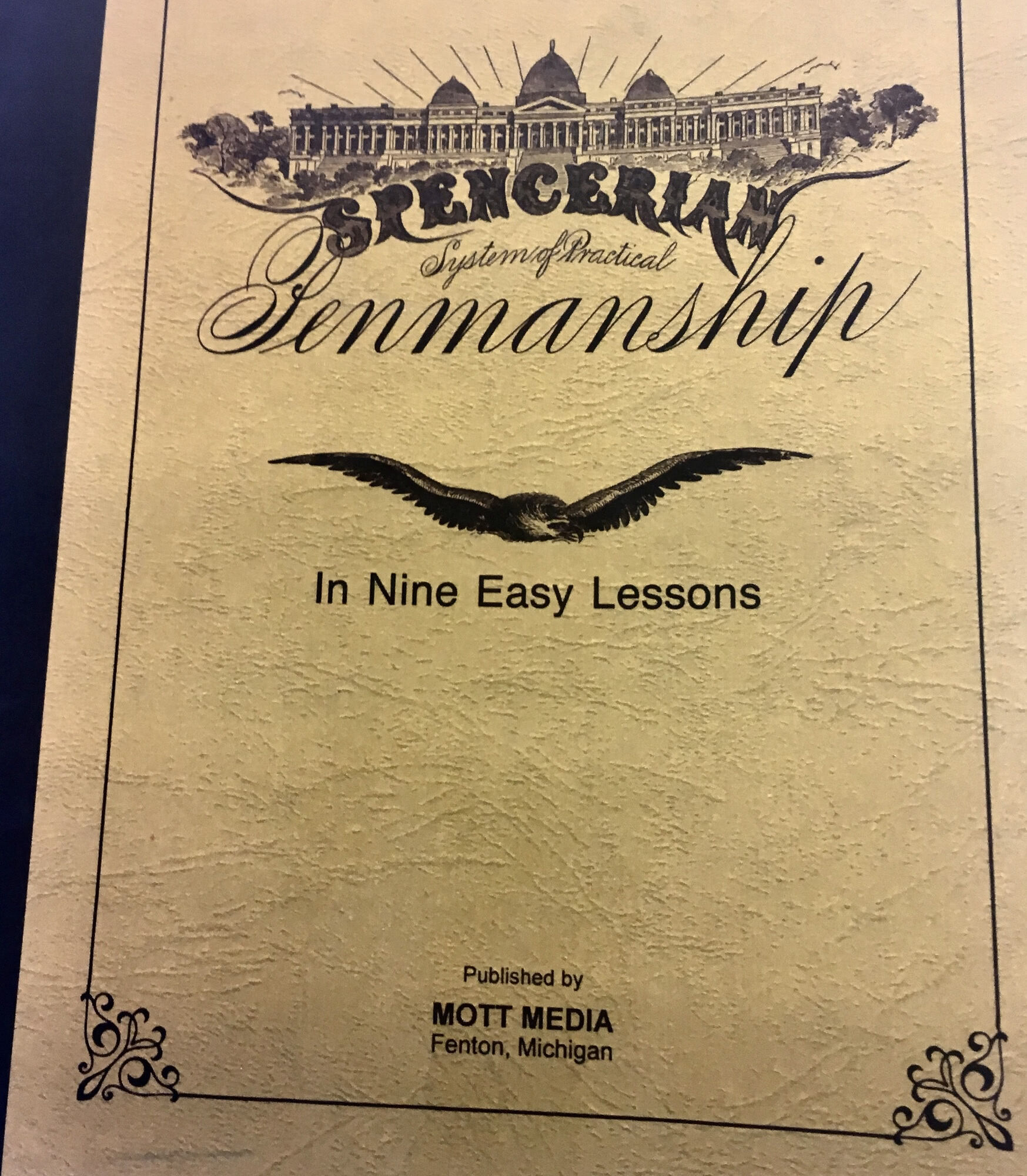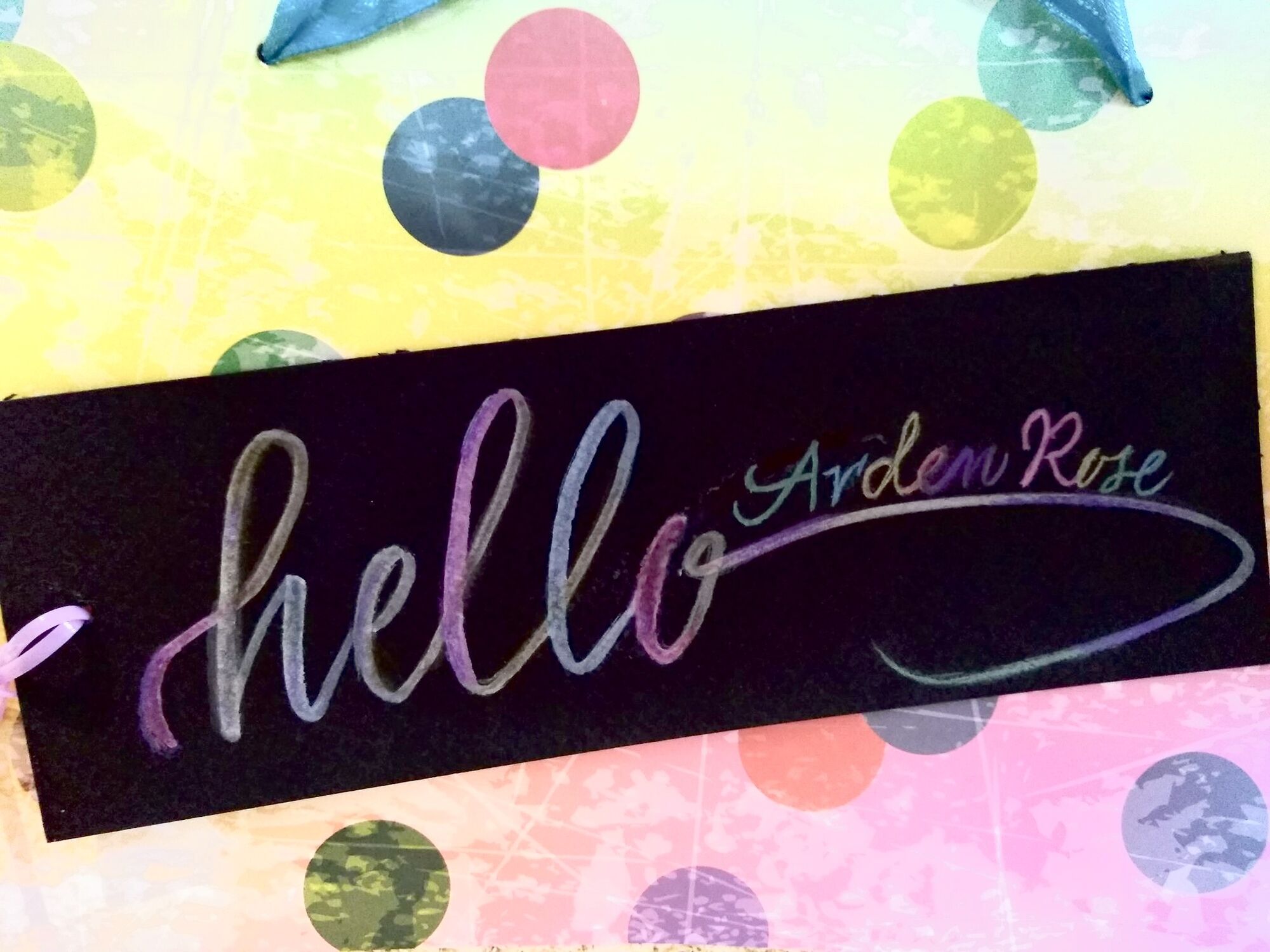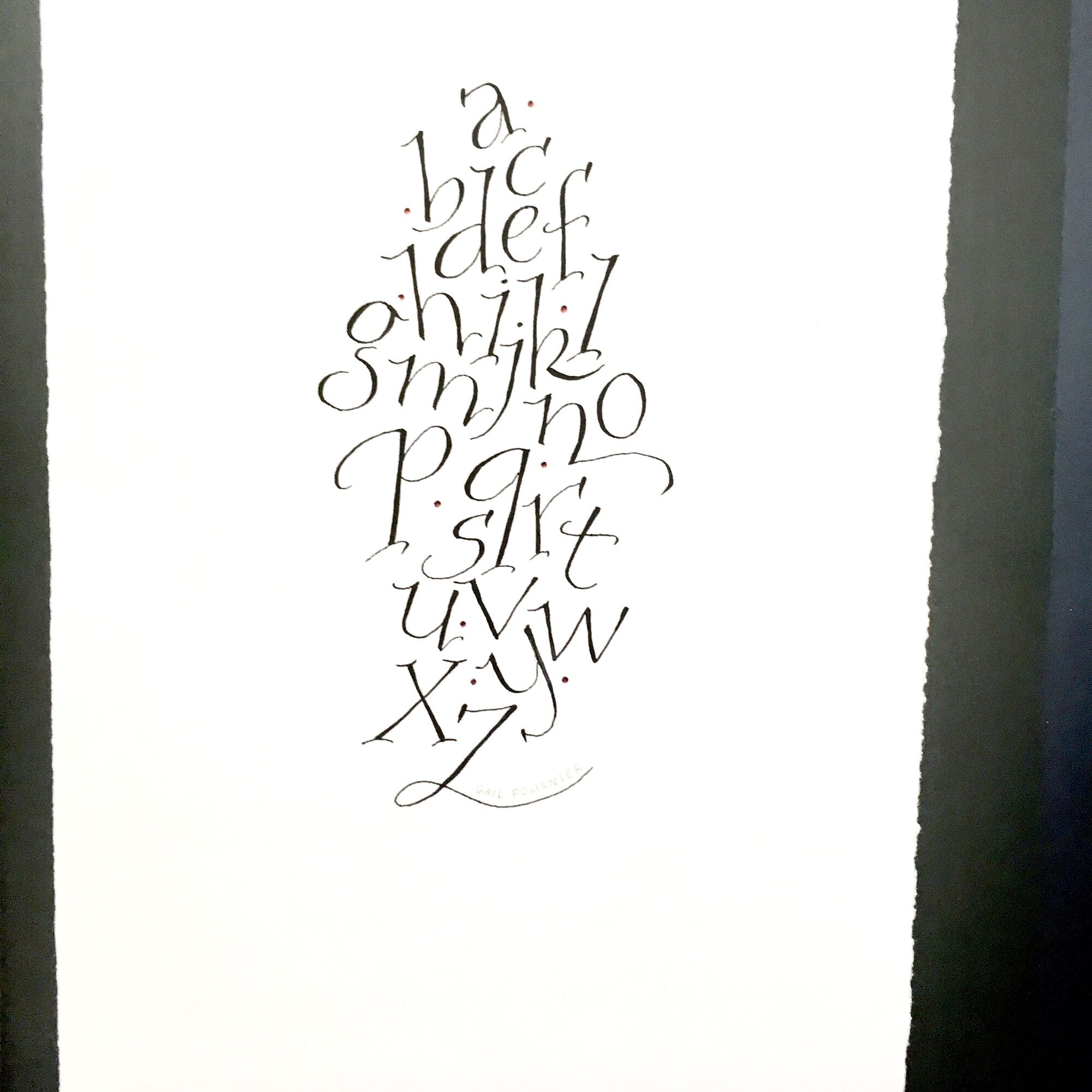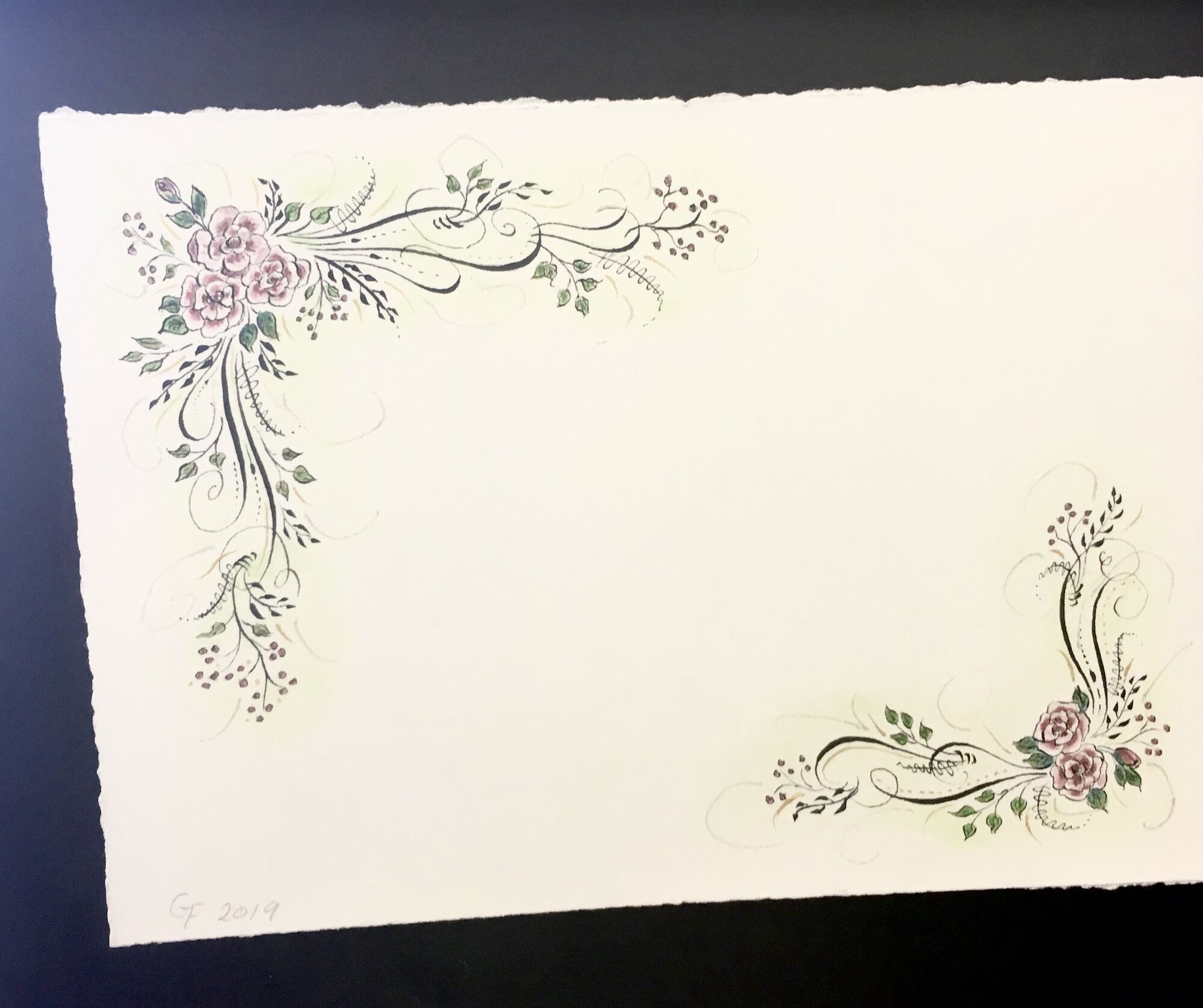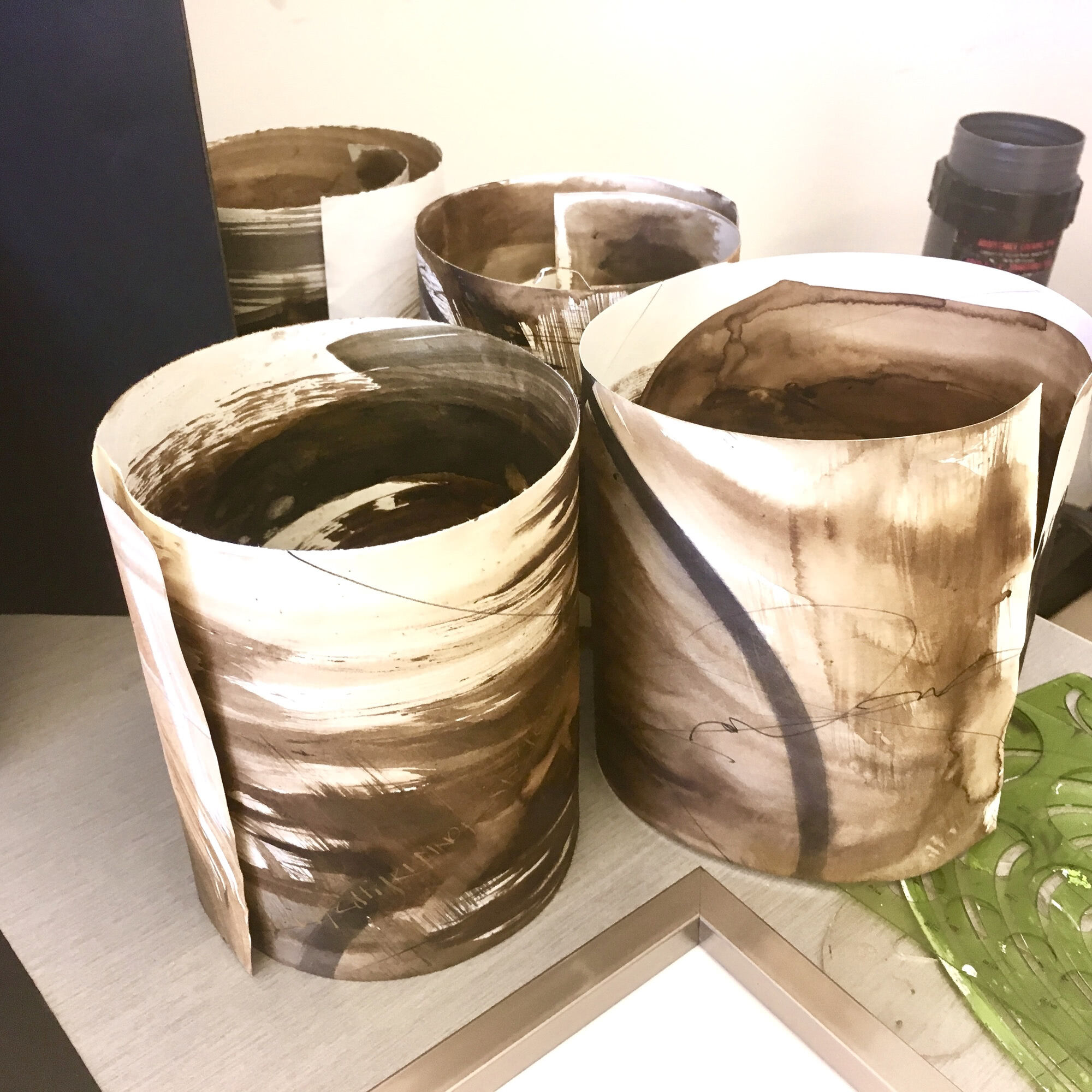 New Library Books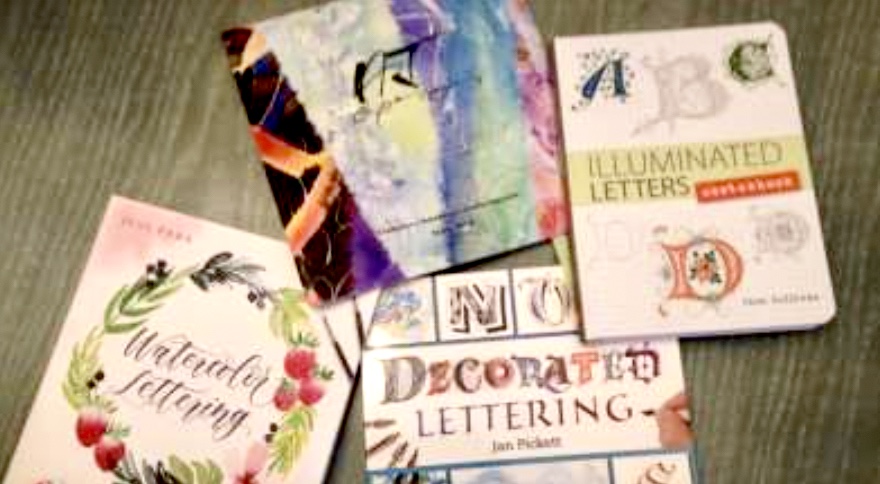 Mail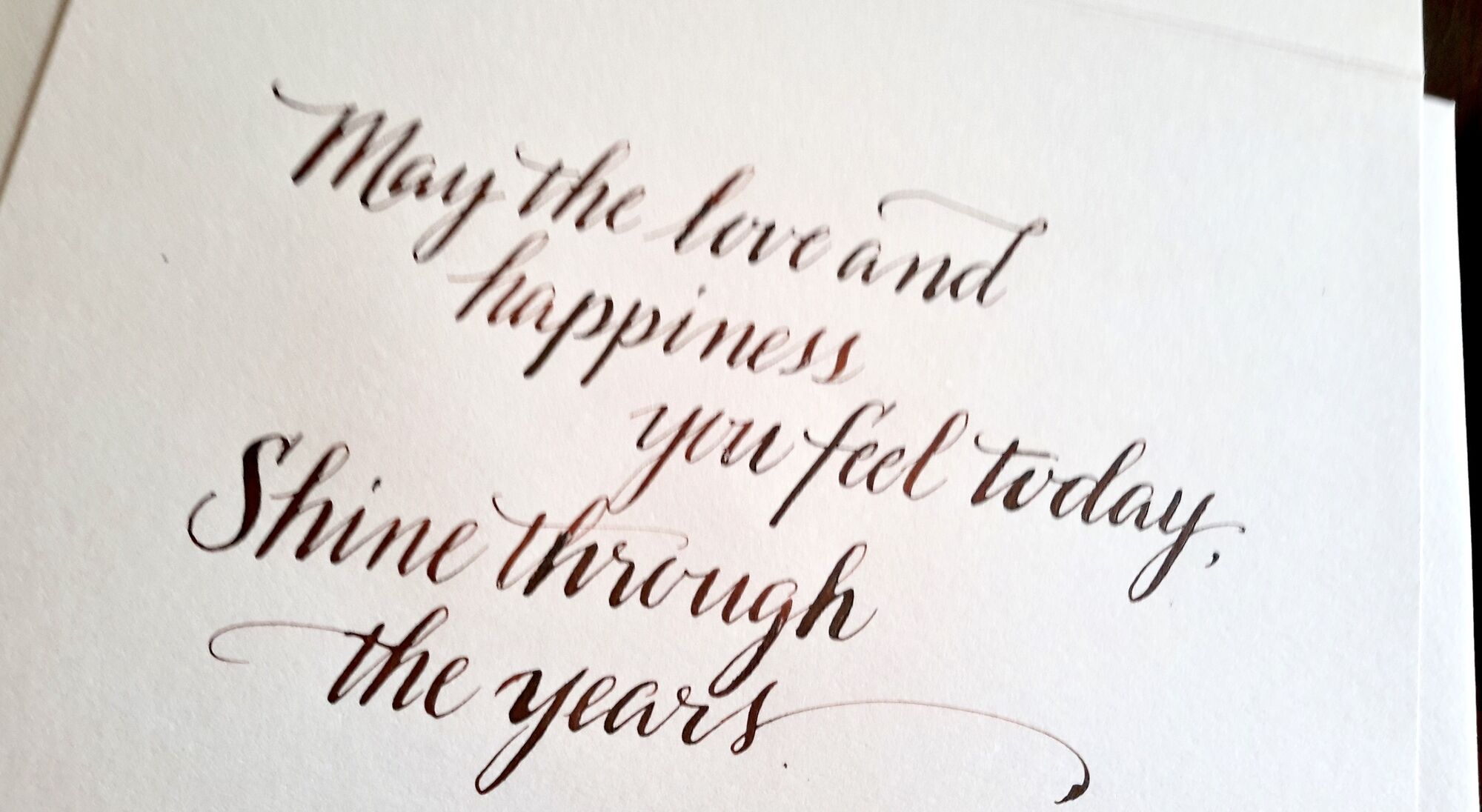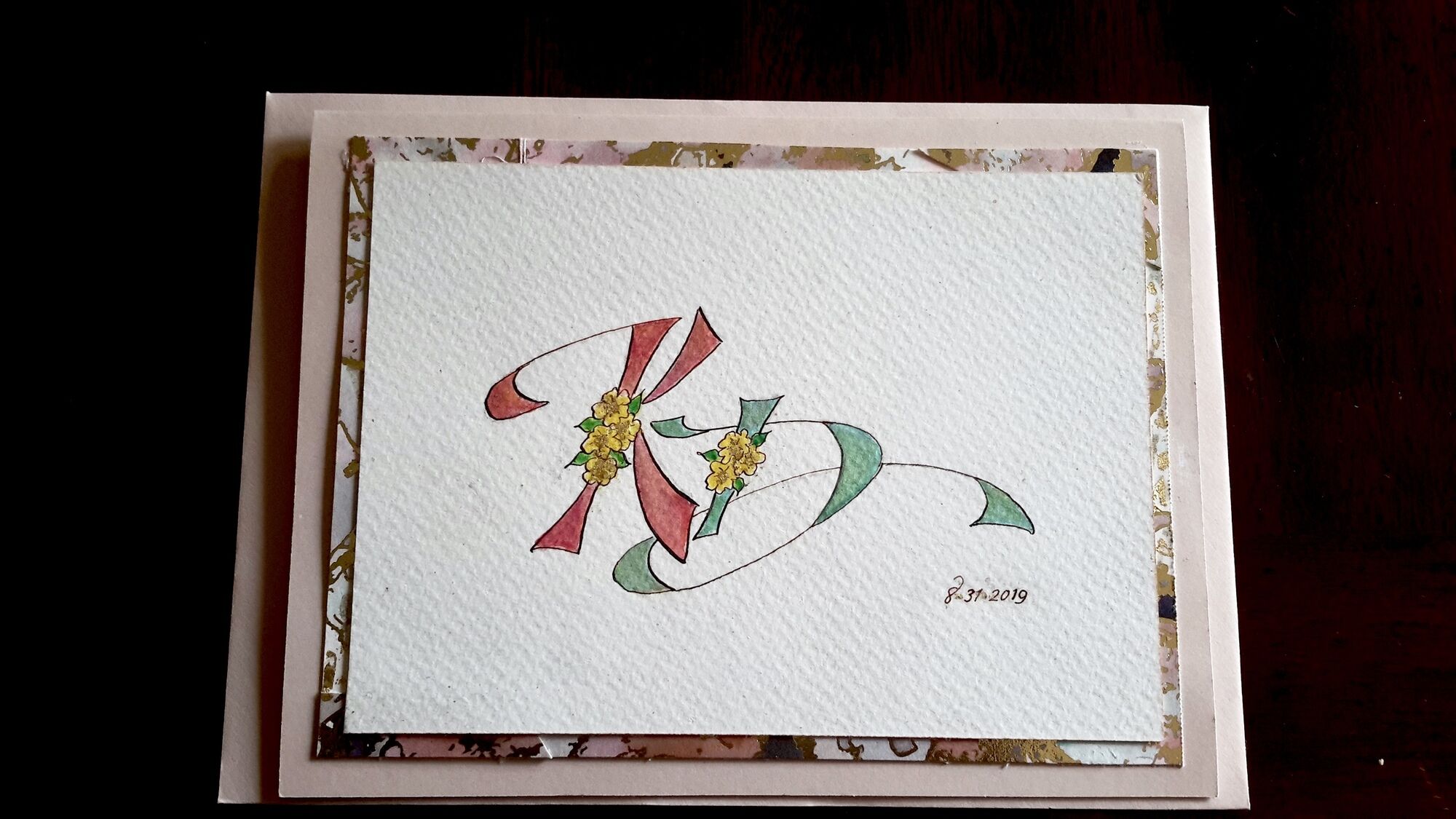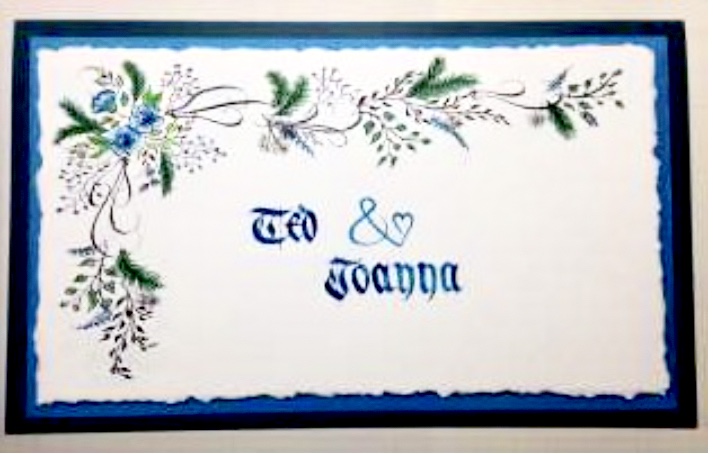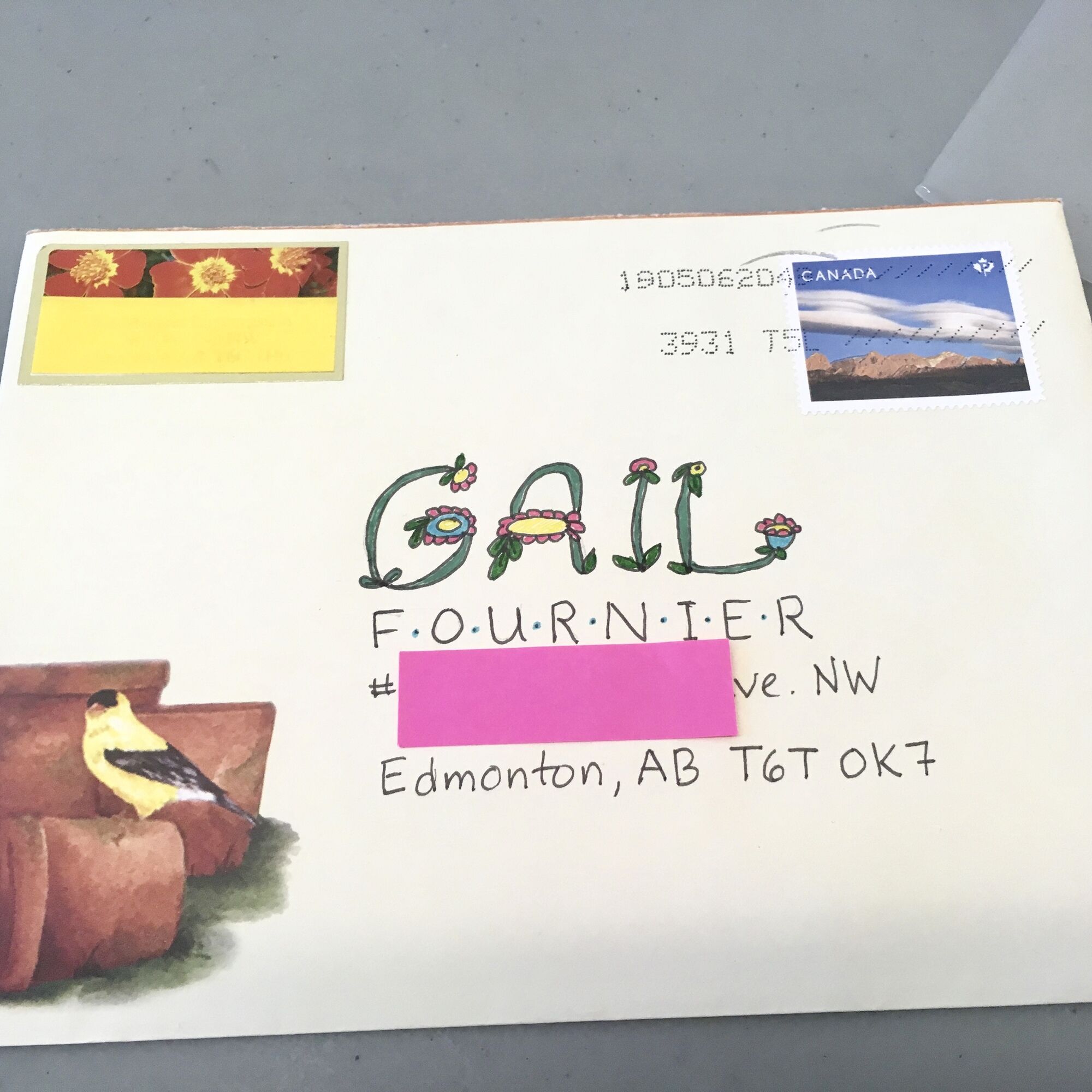 Upcoming Workshops: Please click on title to find out more.
September 28th, Mentor Meetup with Jackie Doll: Lettering on Fabric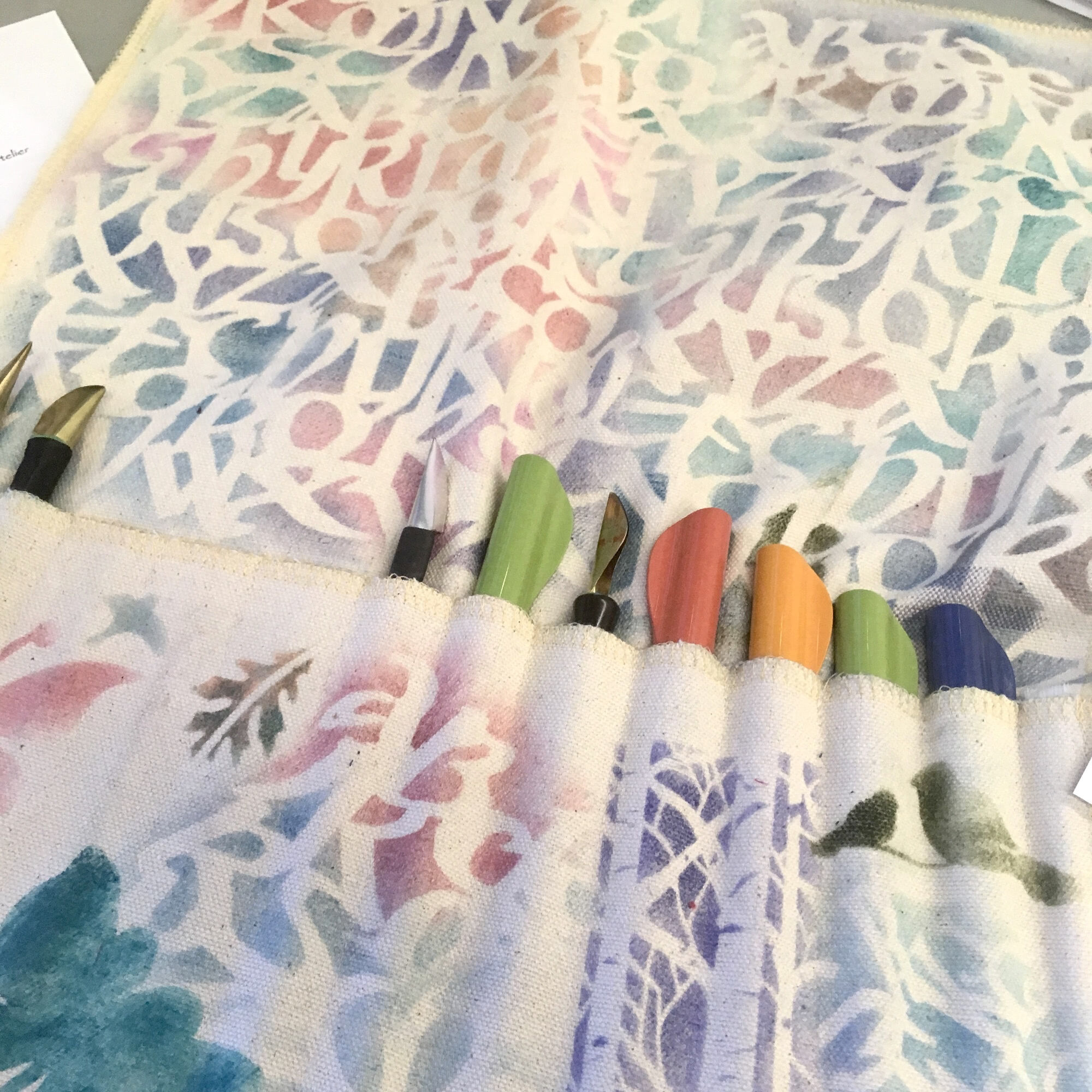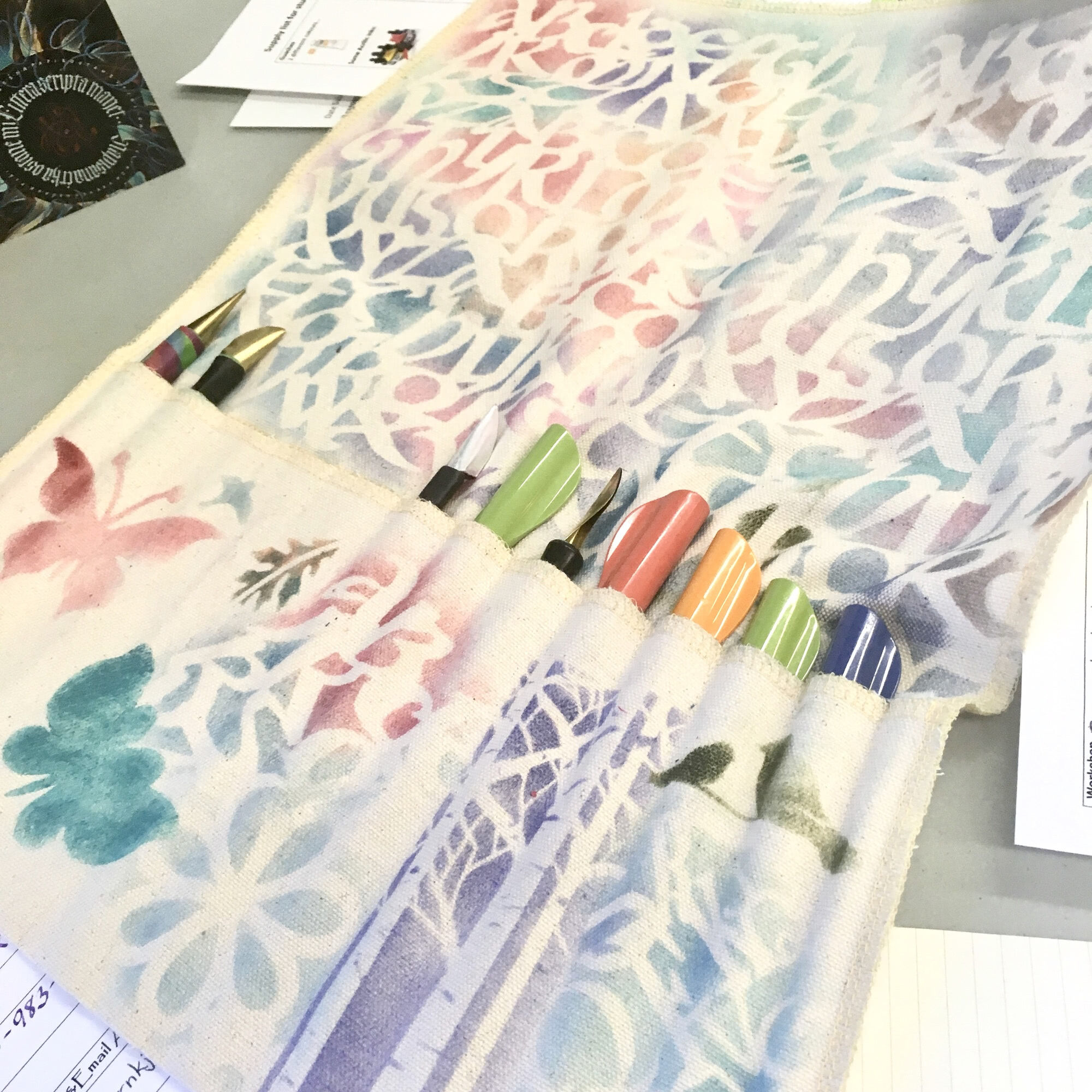 October 26th: Brush Lettering with Jeanine Alexander – one day workshop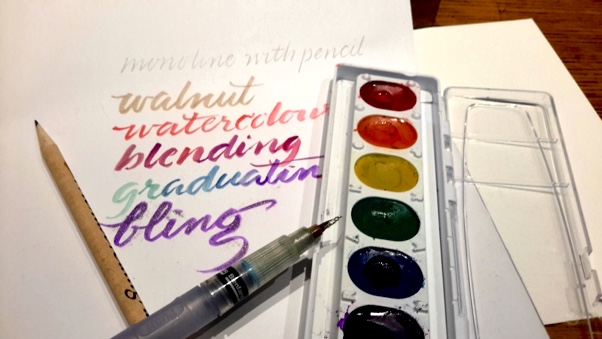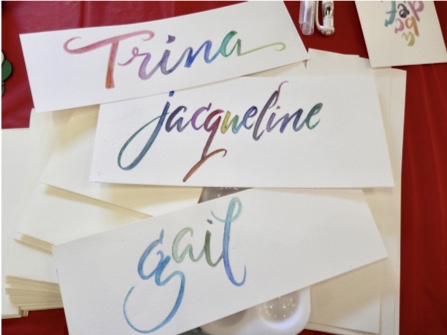 OTHER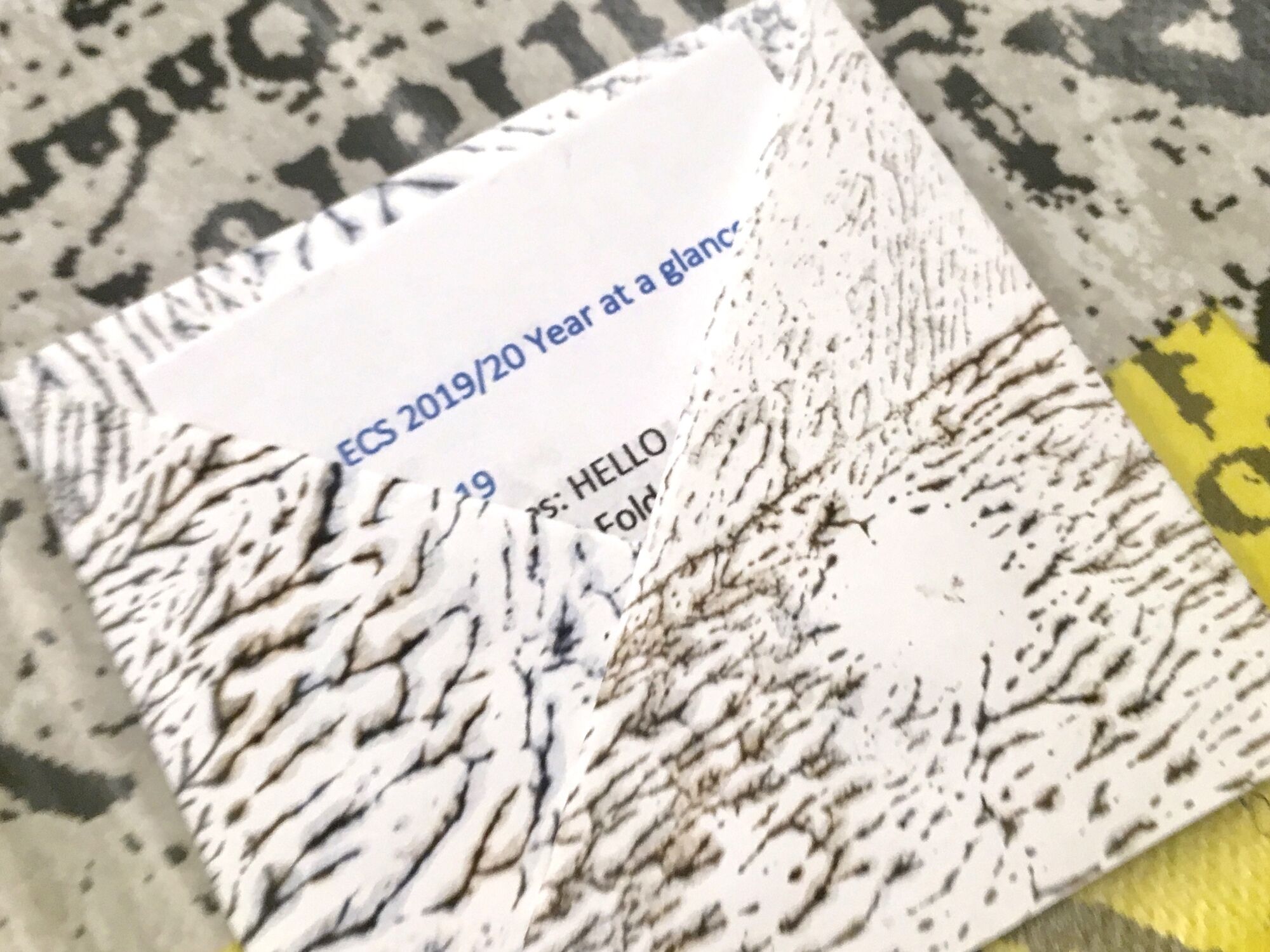 Be sure to pick up your mini fridge magnet calendar
if you were unable to attend September's meeting.
The tiny calendar contains information for the ECS year.
They are at the entrance with Jeanine Alexander who will also
create a new name tag for each member! Thank you Jeanine.