The meeting started with the silent Auction which continued throughout the evening. Some items featured below.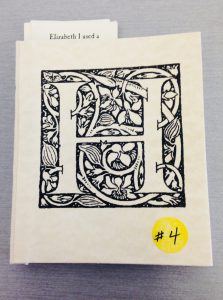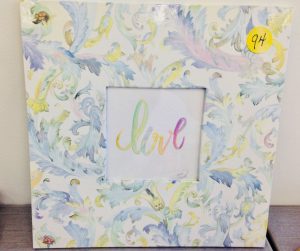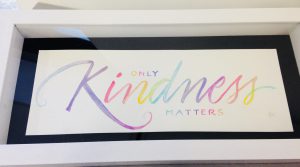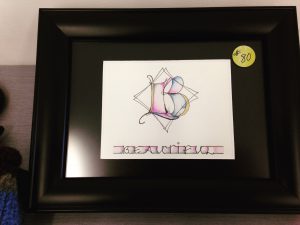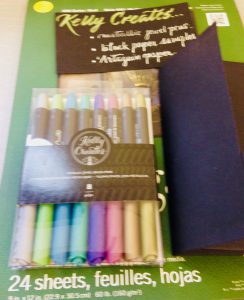 Next was the Annual General Meeting with a full slate of positions being filled.  Thank you to all who are able to share their talents and time.

Registrations for next year's major workshops has already begun for members.
September 29/30
Kerri Forster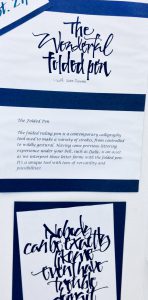 June 15/16 2019
Heather Held

The Letters and Lines theme was "Fractured." This was led by Jeanine Alexander. Special thanks to those who shared. Here are some samples: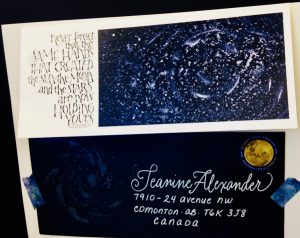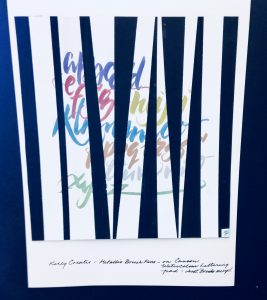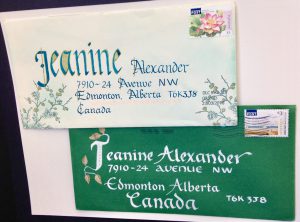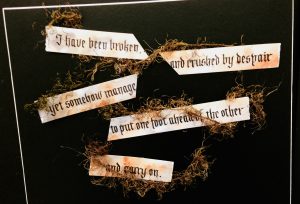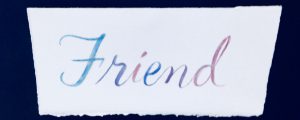 A member's Fraktur practice sheets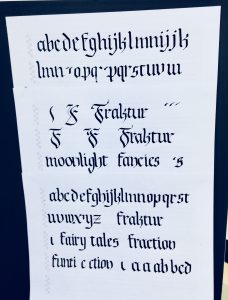 A selection from Saturday's Open Studio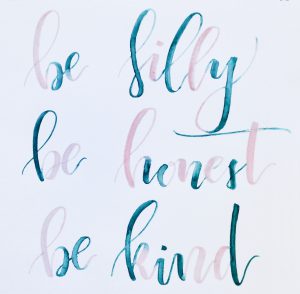 The Evening's Activity: "Tools of The Trade."
Members and Guests created a portfolio with a label sheet to identify 10 different paper samples. There were tables set up for members to experiment with papers, gouache, watercolour, various inks, broad edge tools, pointed pen and a large selection of brush markers.
Paper for May 2nd/2018/Inky Fingers
Rhodia Dot Grid            Rhodia Square grid         Staples 32# bond
Bienfang Calligraphy practice pad        Crayola Marker and Watercolour pad
Strathmore Watercolour 140# Cold Press        Canson WatercolourCold Press 140#
Canson Mixed Media 98    Creatology Watercolour (Michaels)      Canson Watercolour Lettering
Maidstone Black      Arches Text (Black)
Here are some of the experiments!
Pointed Pen & Gouache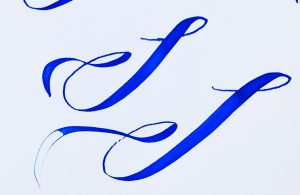 Pilot Parallel Pens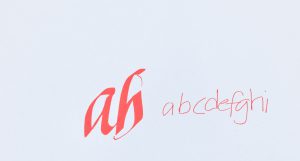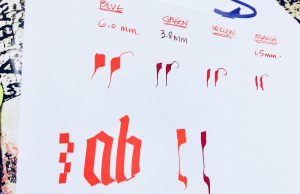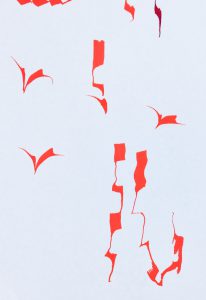 Broad Edge Tools: Ruling pens/butterfly pens/broad edge pens/automatic pens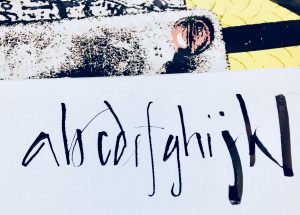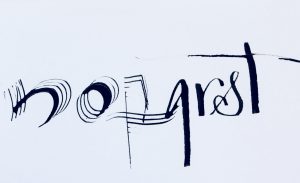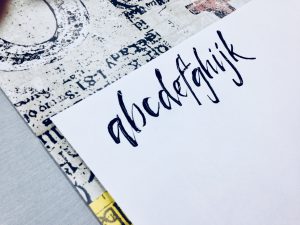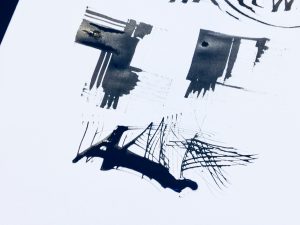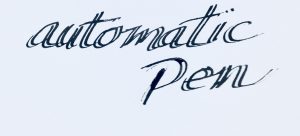 Brush Lettering/Markers