LAST MEETING: WEDNESDAY, APRIL 6
7:00 PM MDT VIA ZOOM
INSTRUCTOR: CORA PEARL
BEN SHAHN LETTERING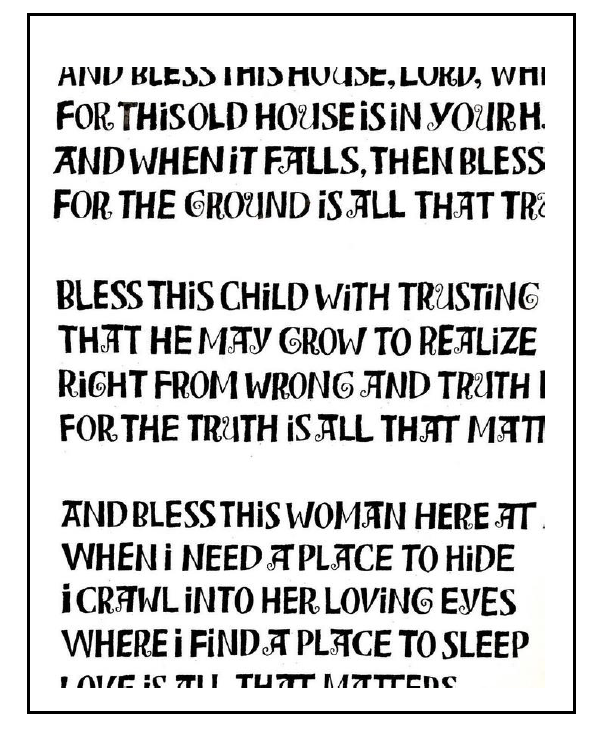 MEMBERSHIP
We welcome two new international members to the ECS. Lynda Barron from Oregon, learned of us through her friend and mentor, Cora Pearl. Linda Cook is joining us from Texas. We are happy to have you both with us!
FOR THE LOVE OF LETTERS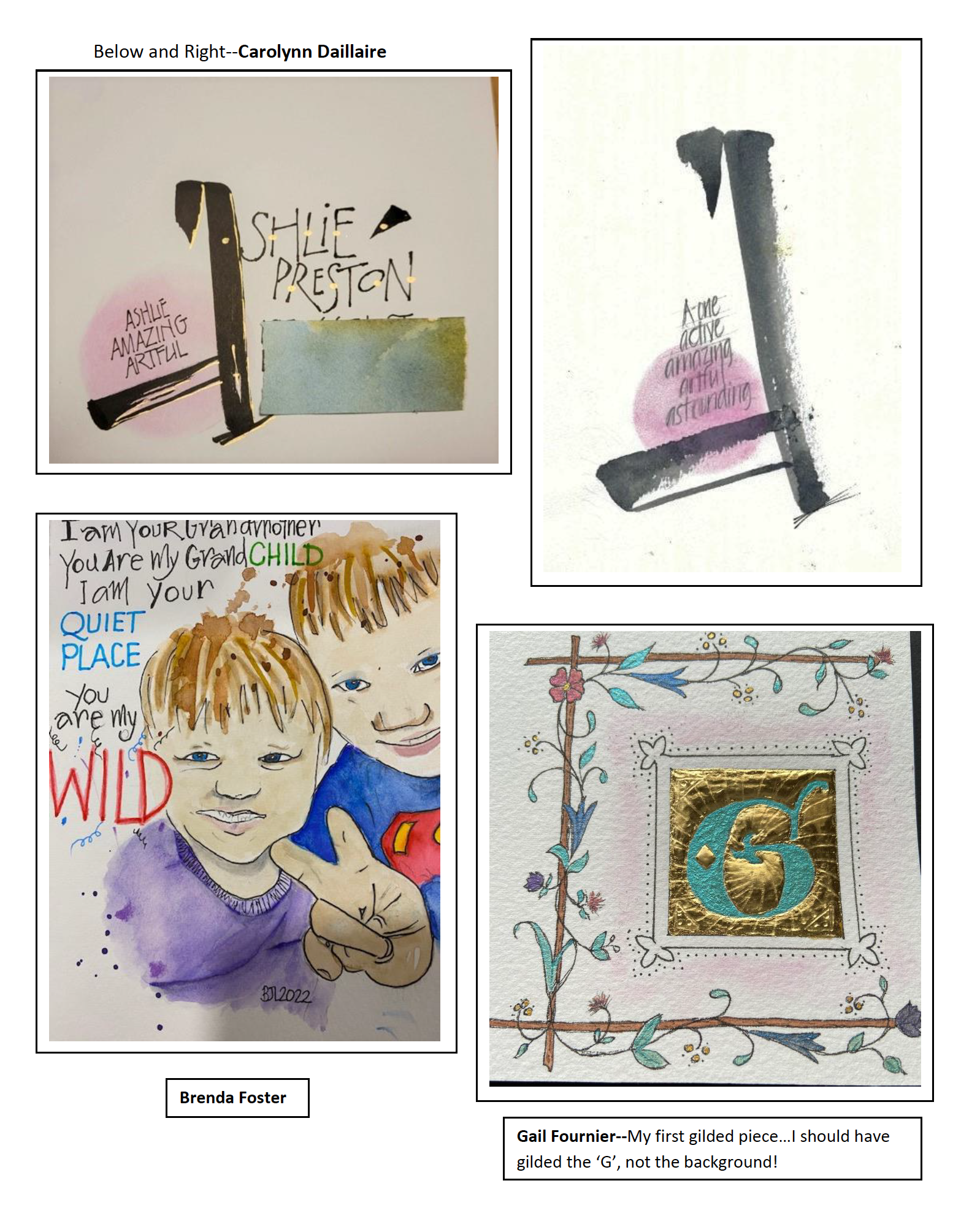 PROJECTS FROM INSTRUCTORS' SESSIONS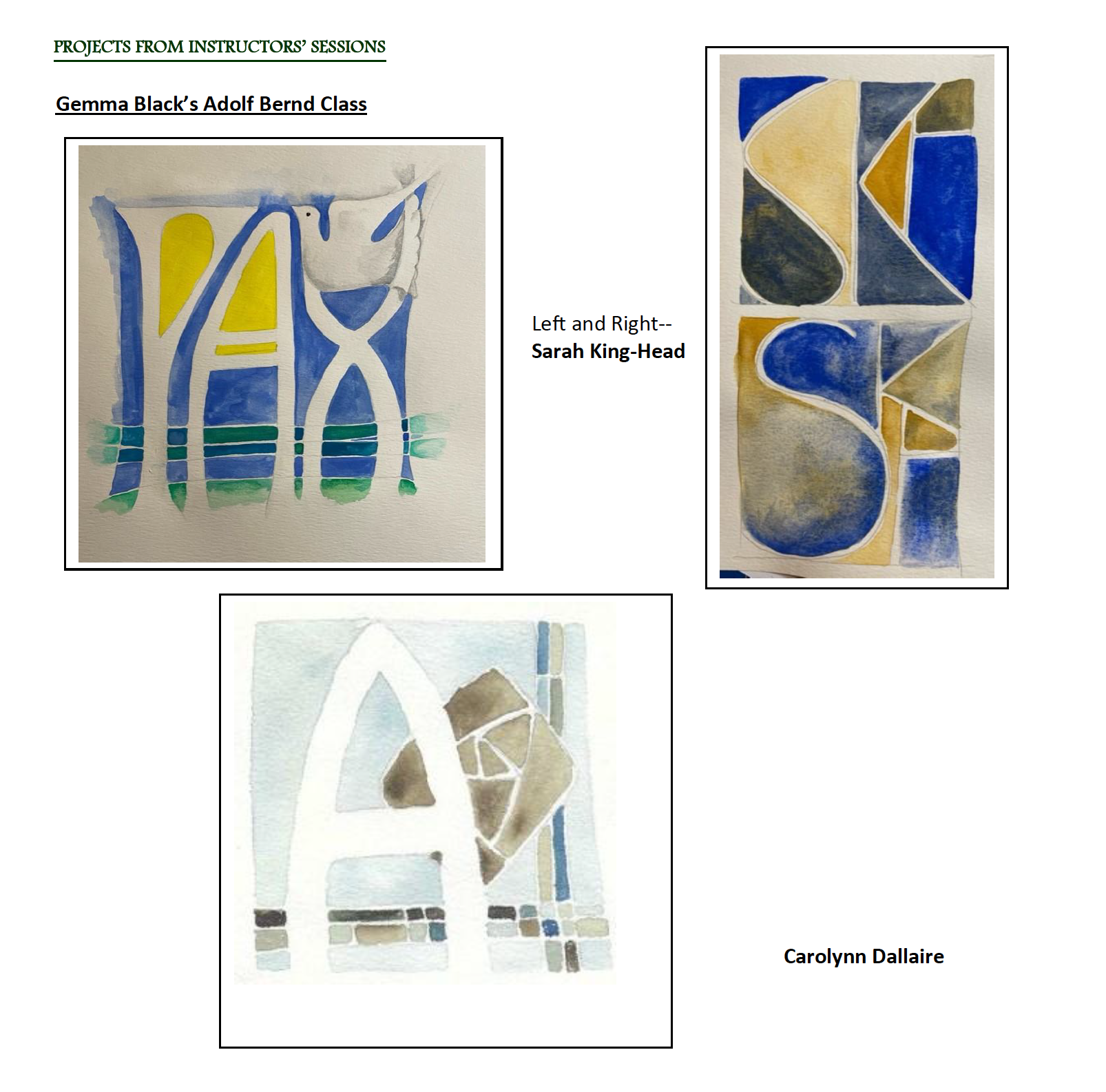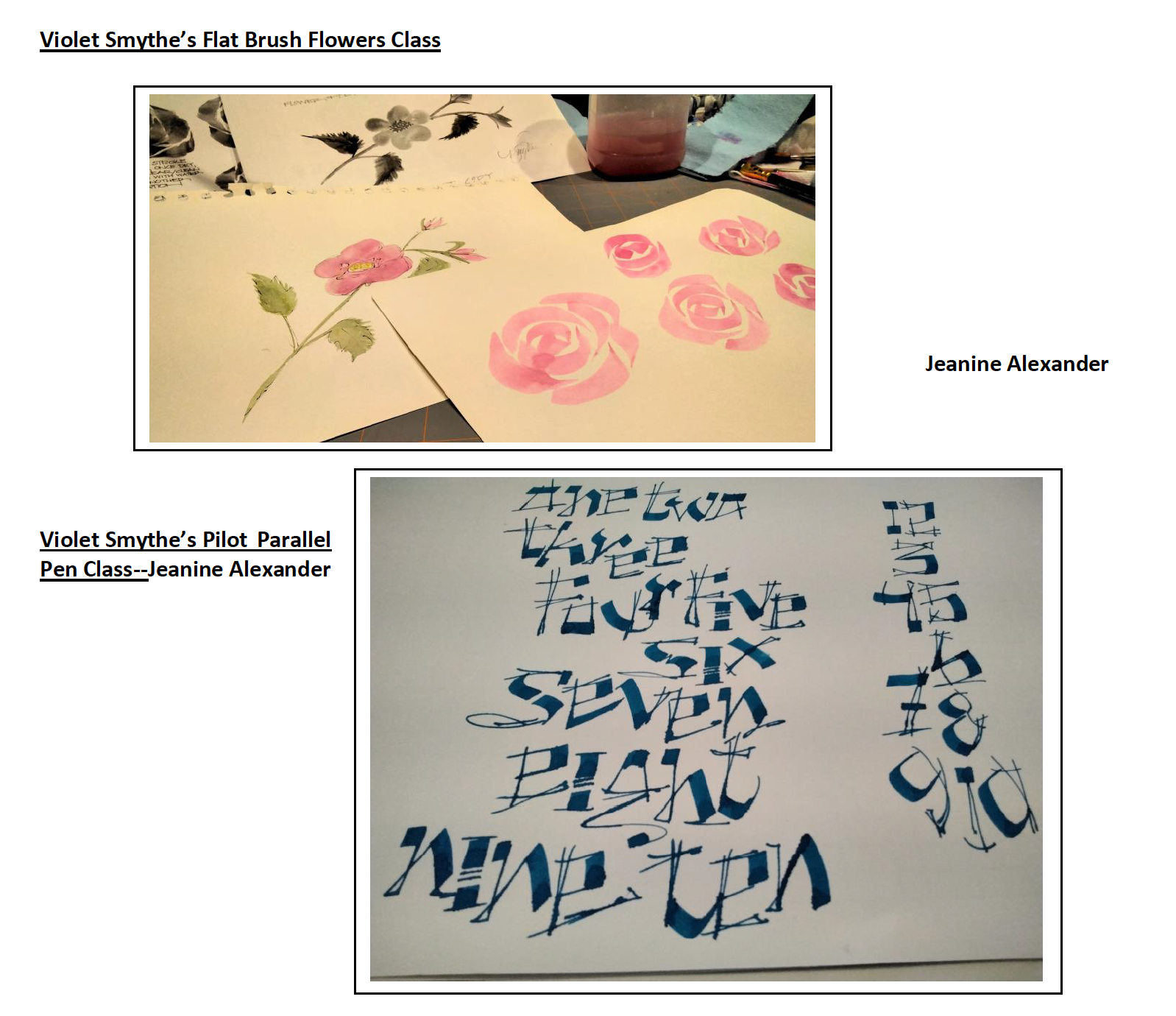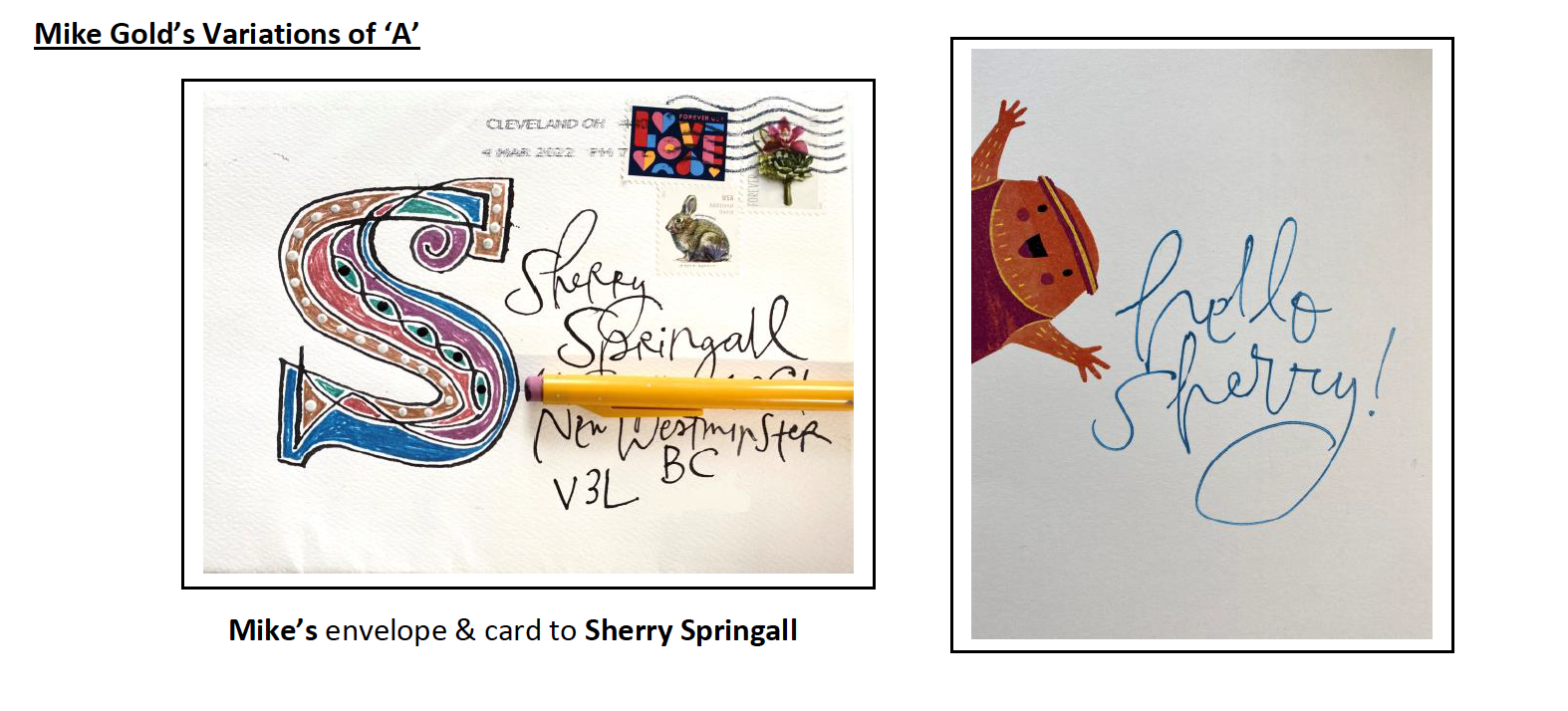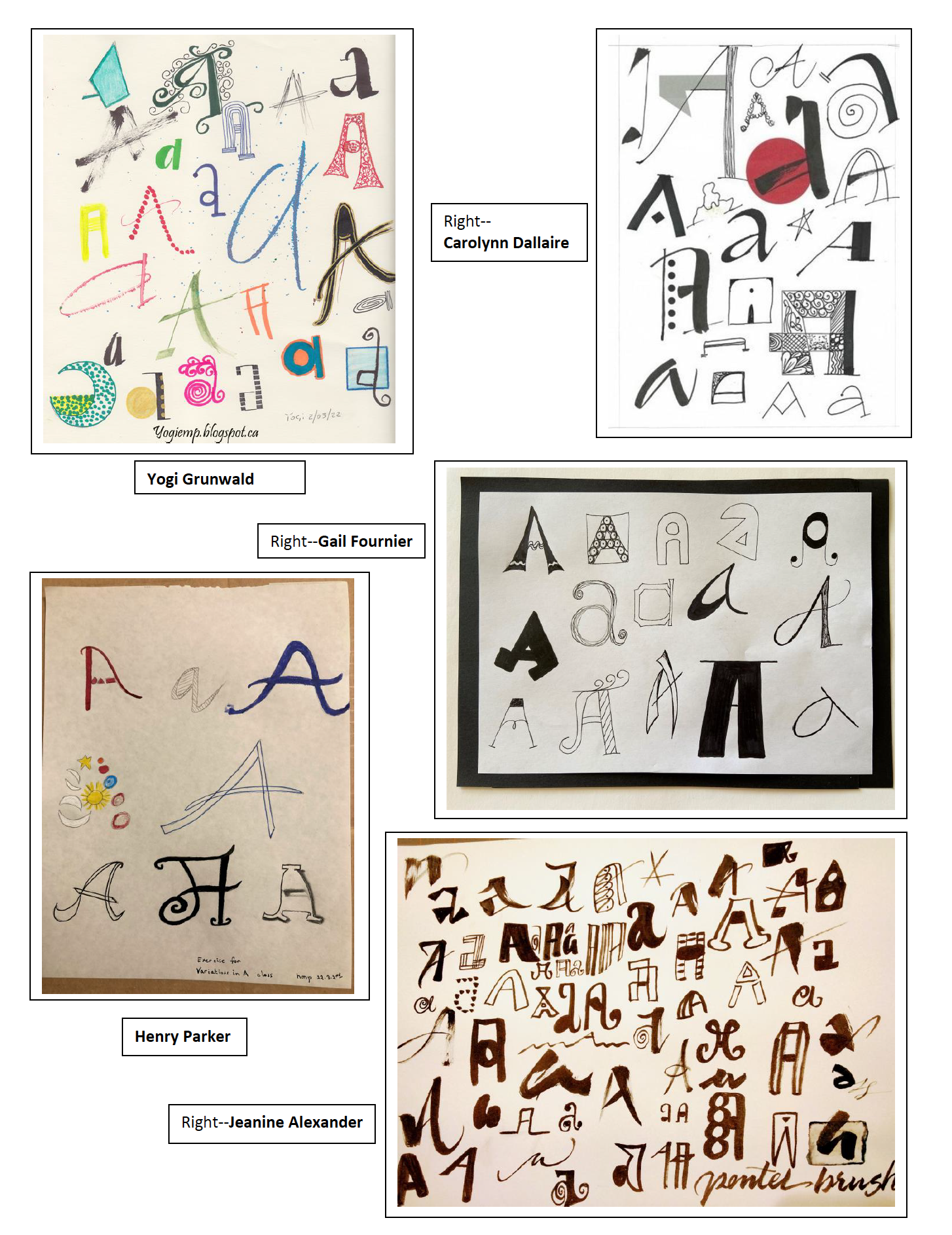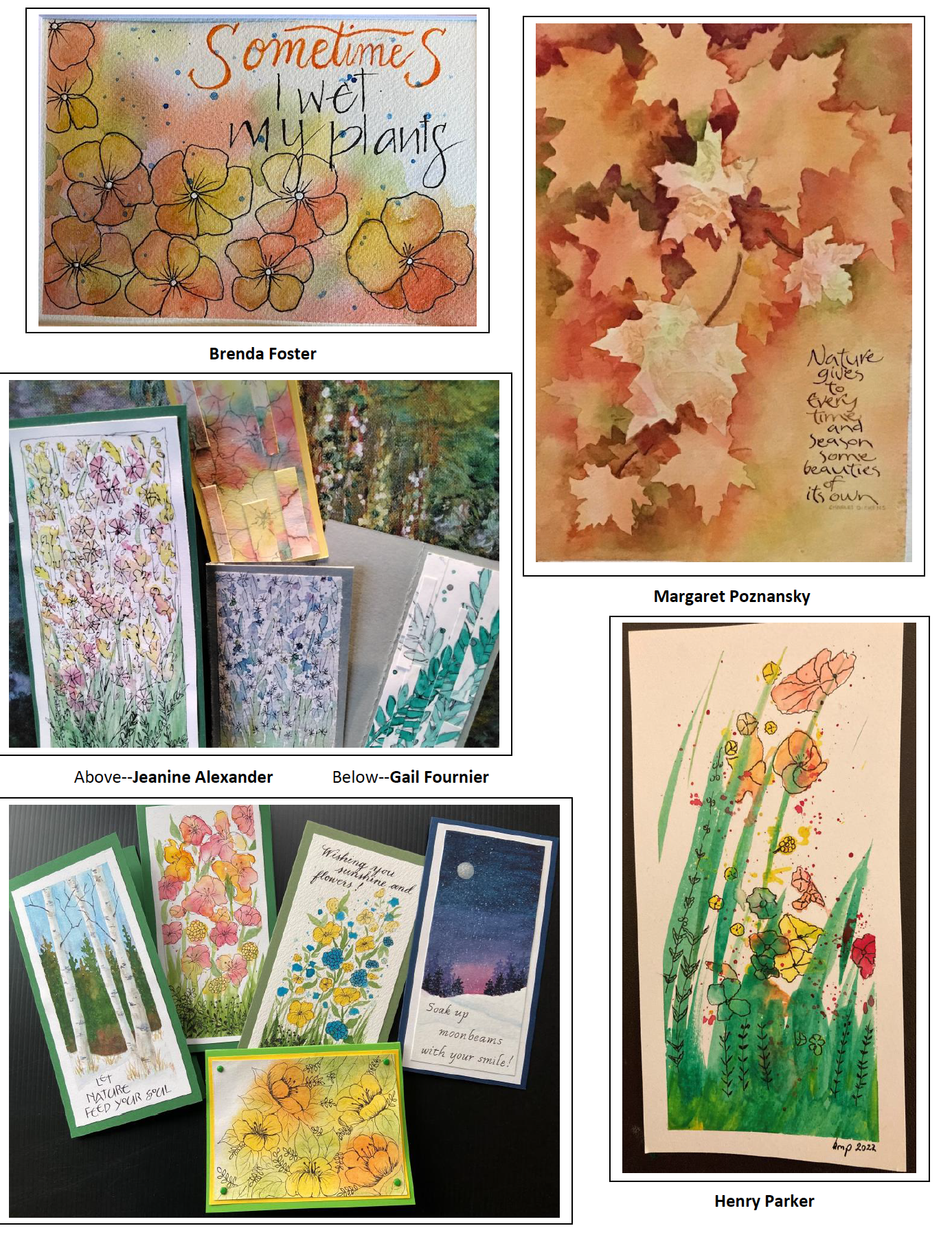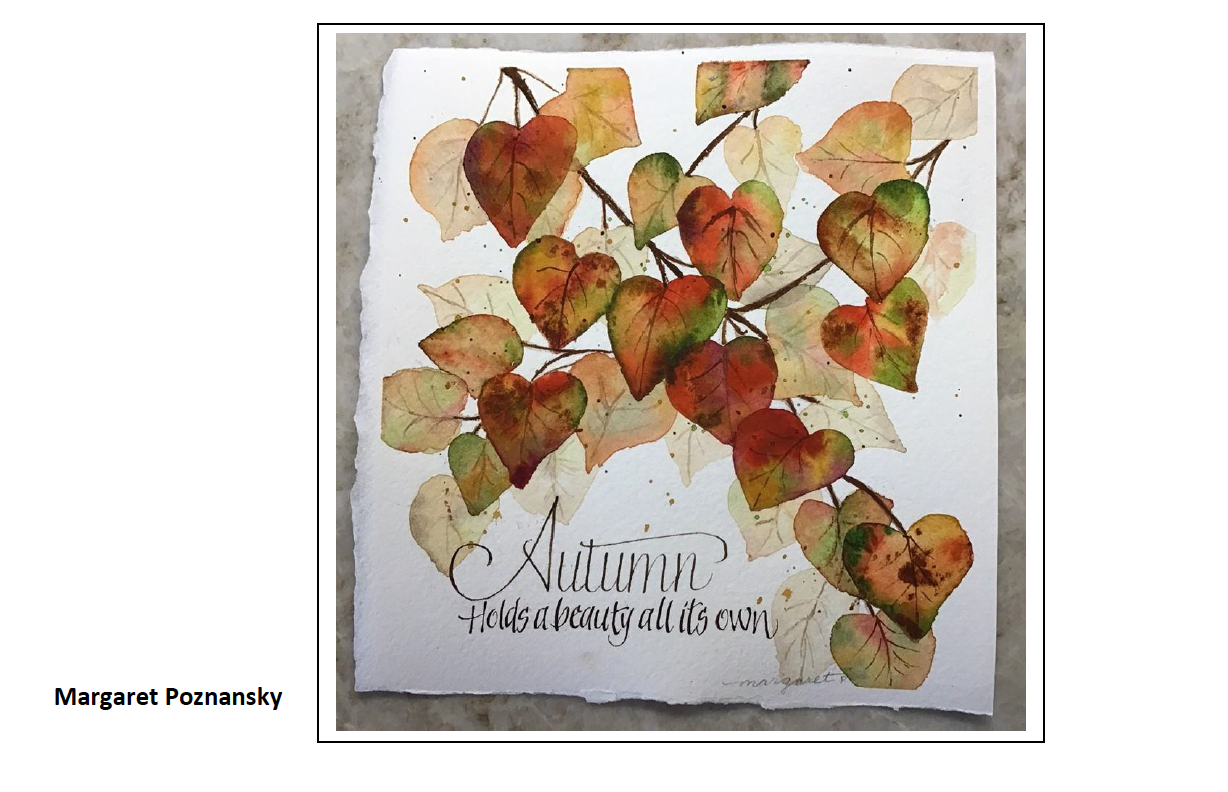 ENVELOPE EXCHANGE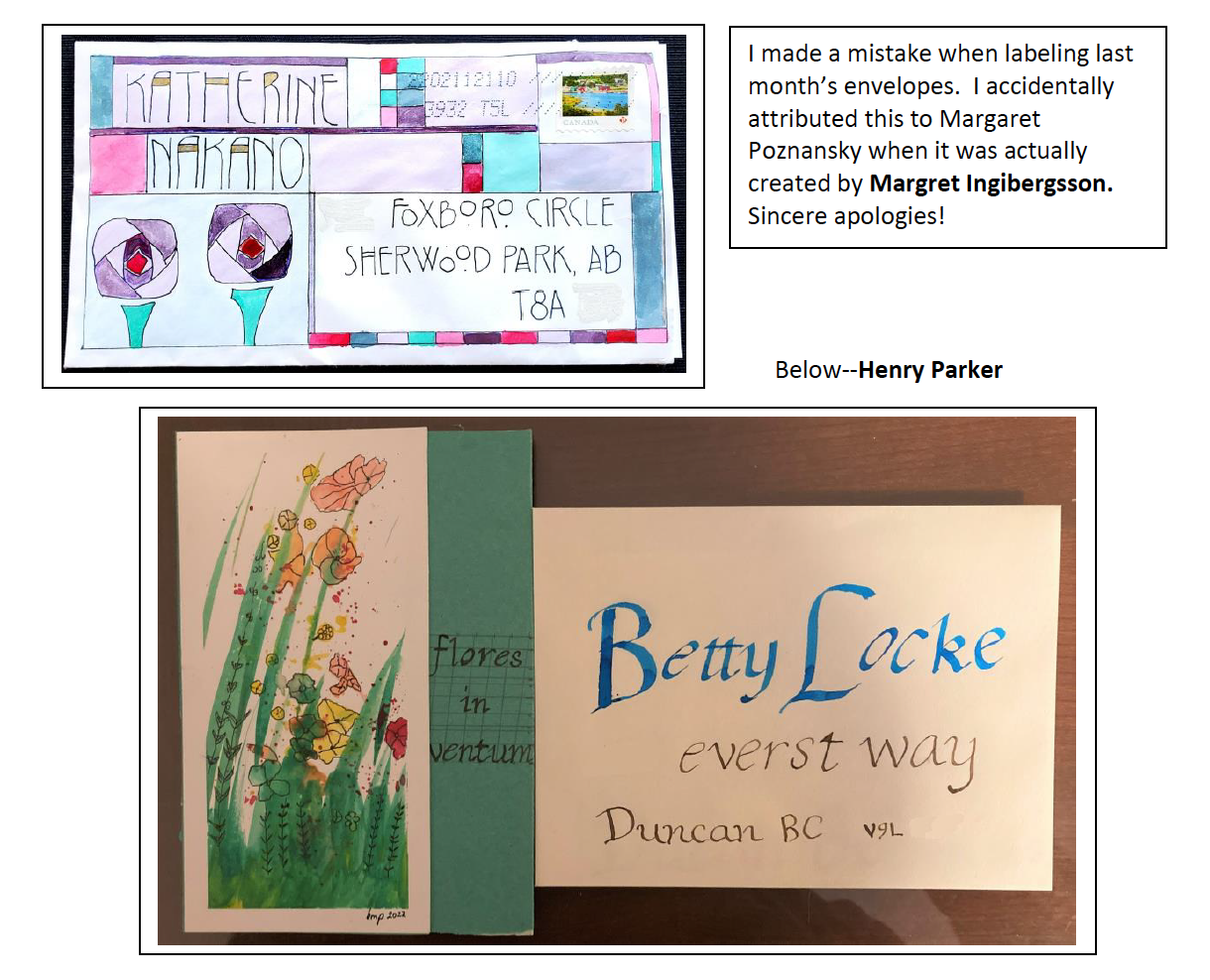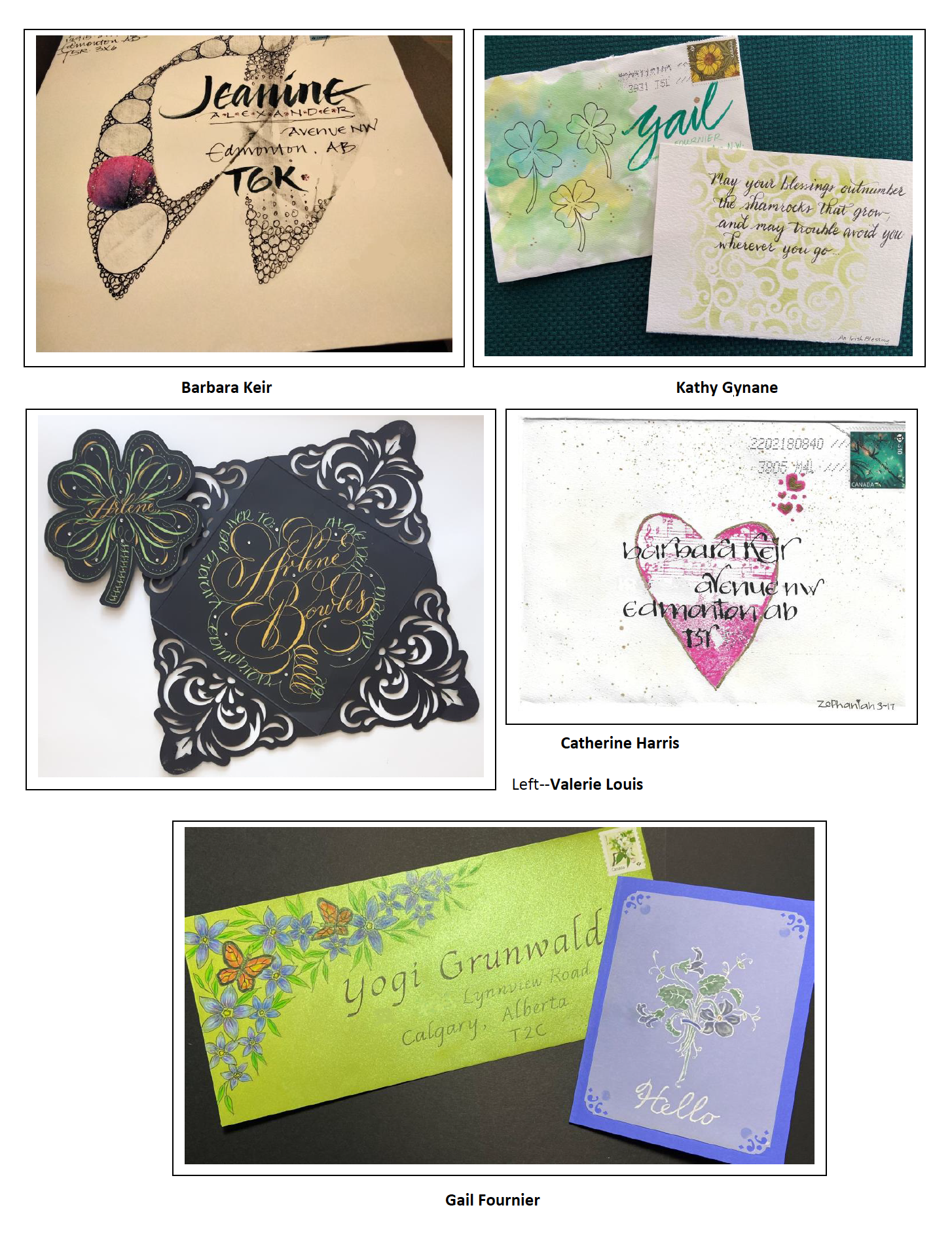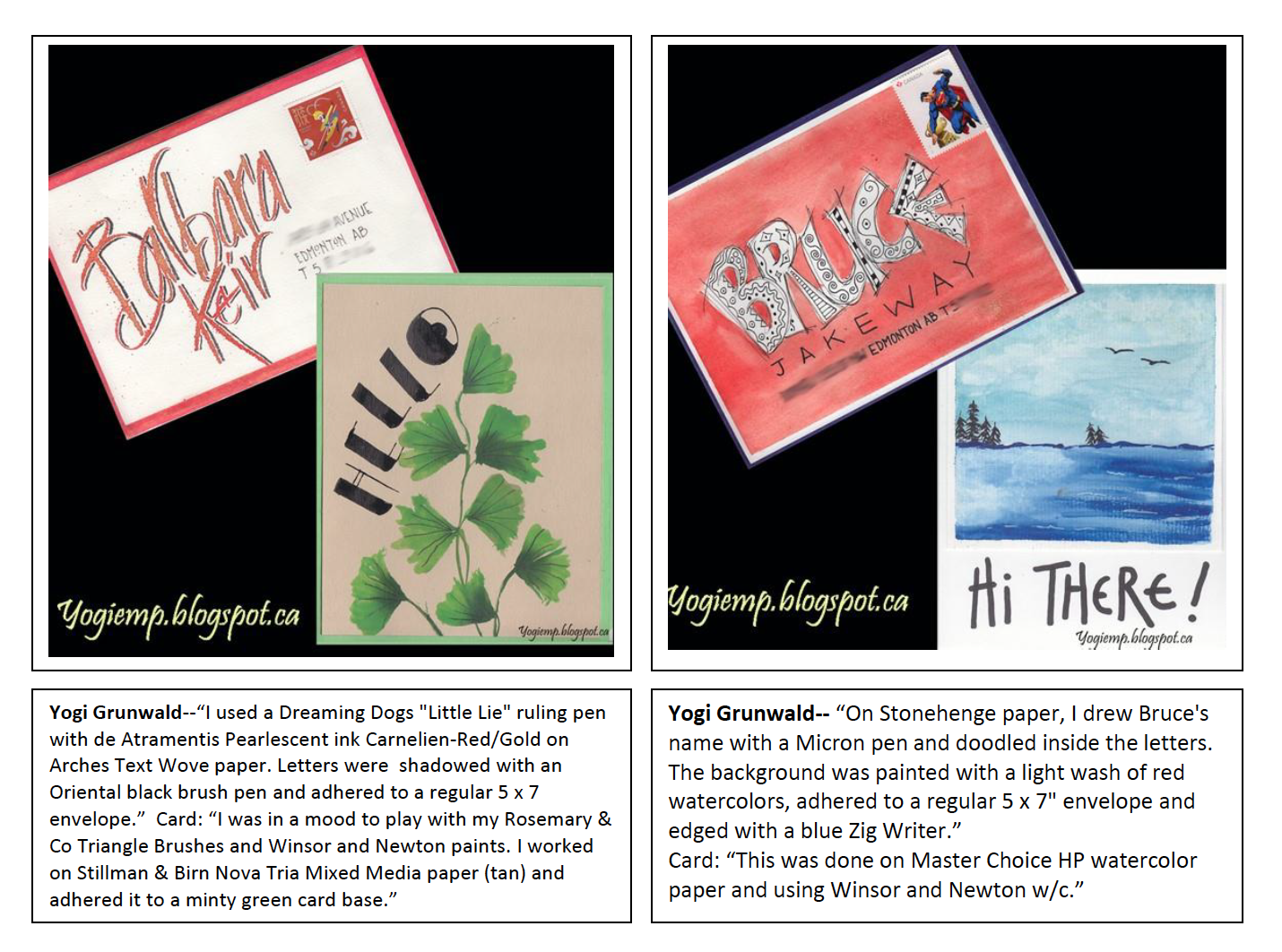 MEMBER PROJECTS FROM CLASSES TAKEN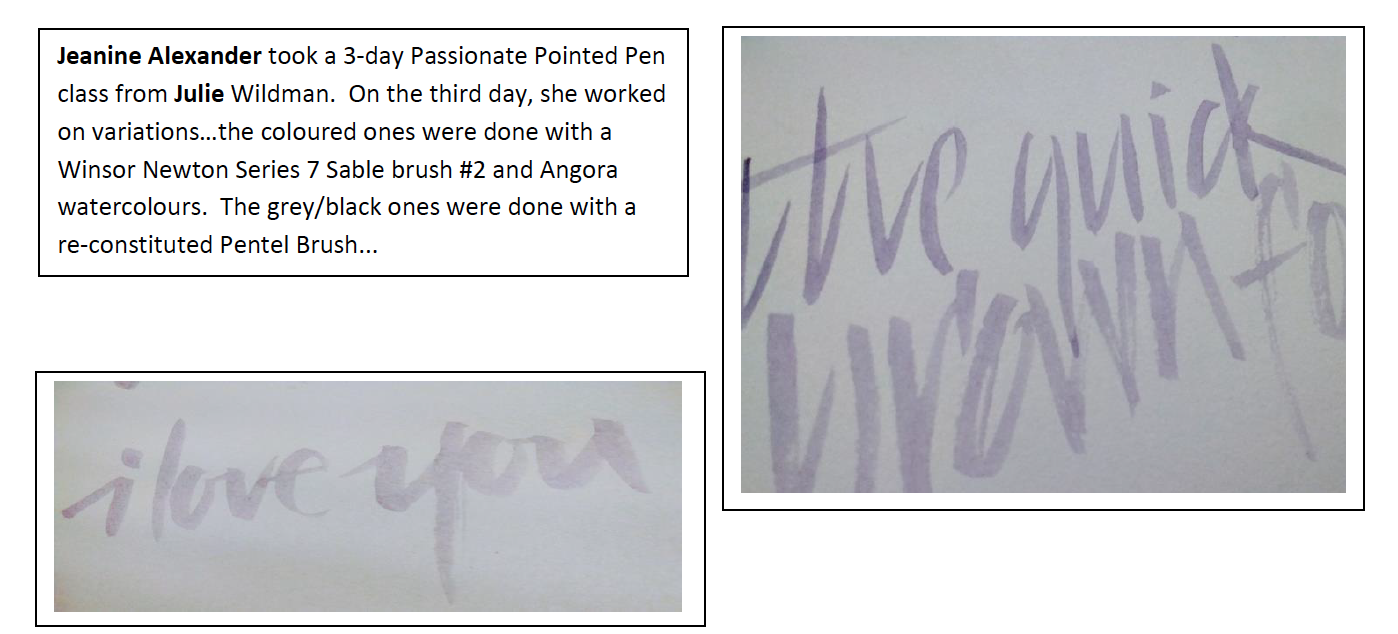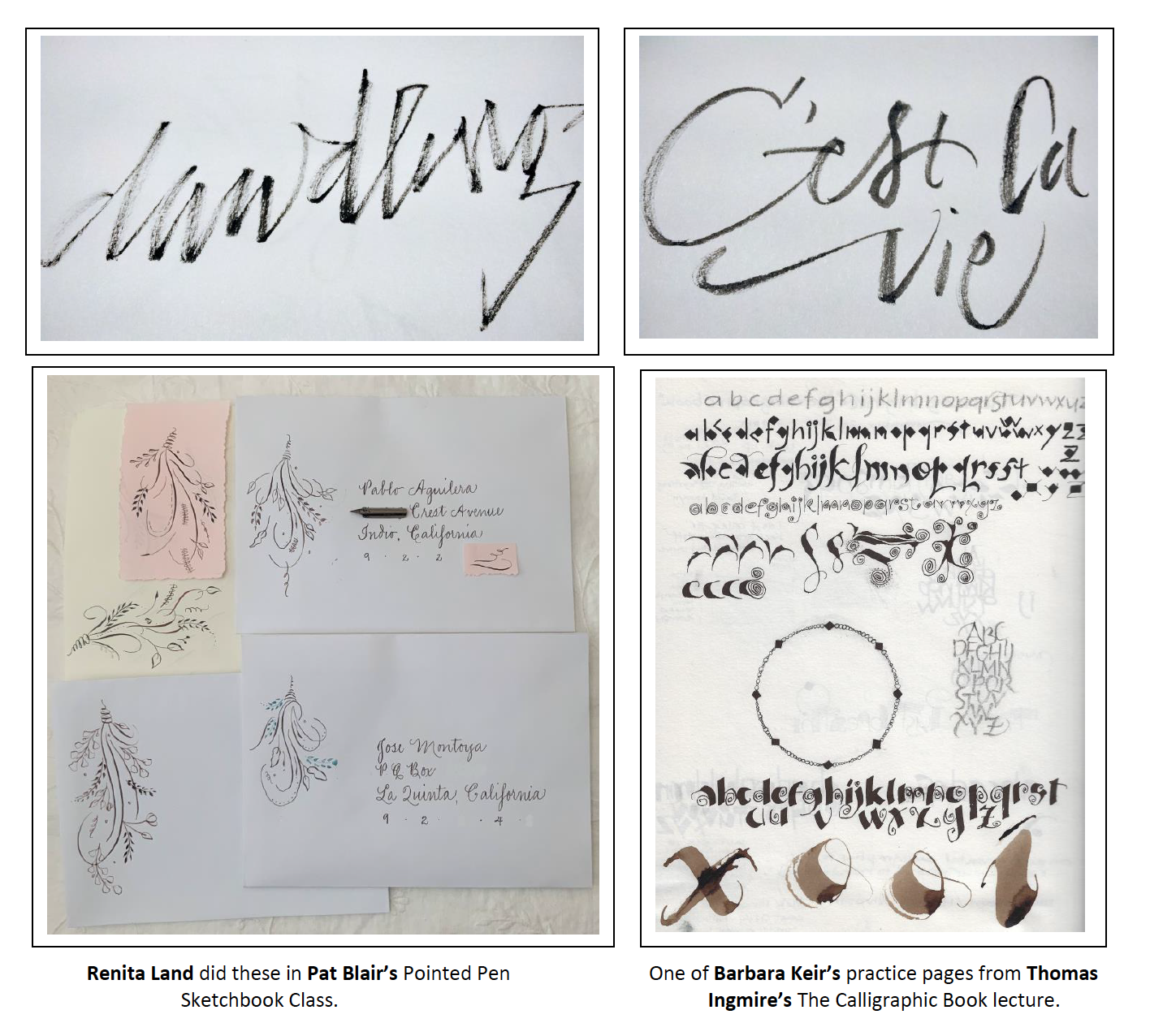 SPECIAL SUGGESTION

LEARNING OPPORTUNITIES
John Neal Bookseller Numerous Online Classes
Denis Brown A Variety of Classes
Sandia Workshops Online Calligraphy Classes
Society for Calligraphy Several Classes
Lettering Daily Tutorials and Guides
Calligraphy and Lettering Arts Society Videos For Beginners
Calligraphy Masters Frak One Free Foundational Tutorial
Ink Me This Numerous Online Classes
Chicago Calligraphy Collective Several Workshops Online Exhibition
Portland Society For Calligraphy Gallery Display
Calligraphy & Lettering Arts Society Video Guides for Beginners
Kallialitheia Beginner Calligraphy Tips
Calligrafile Calligraphy Guilds & Conferences
Write on the Edge Calligraphy Conference – This link will allow you to access classes offered online by the instructors since the conference was cancelled. Instructors' Page
Smithsonian's National Postal Museum– A Letter Writing Workshop April 13.
Bow Valley Calligraphy Guild – Gemma Black – Essence & Flow The class will be online April 25, 27 and 29, 2022 from 3:00 pm to 6:30 pm Mountain Time with a 30-minute break.
Edmonton Calligraphic Society – Heather Held -Pencil Lines & Glittering Vines This workshop will be held May 7 & 14, 2022 9:30 am to 12 pm (Edmonton time).
SPECIAL RECOGNITION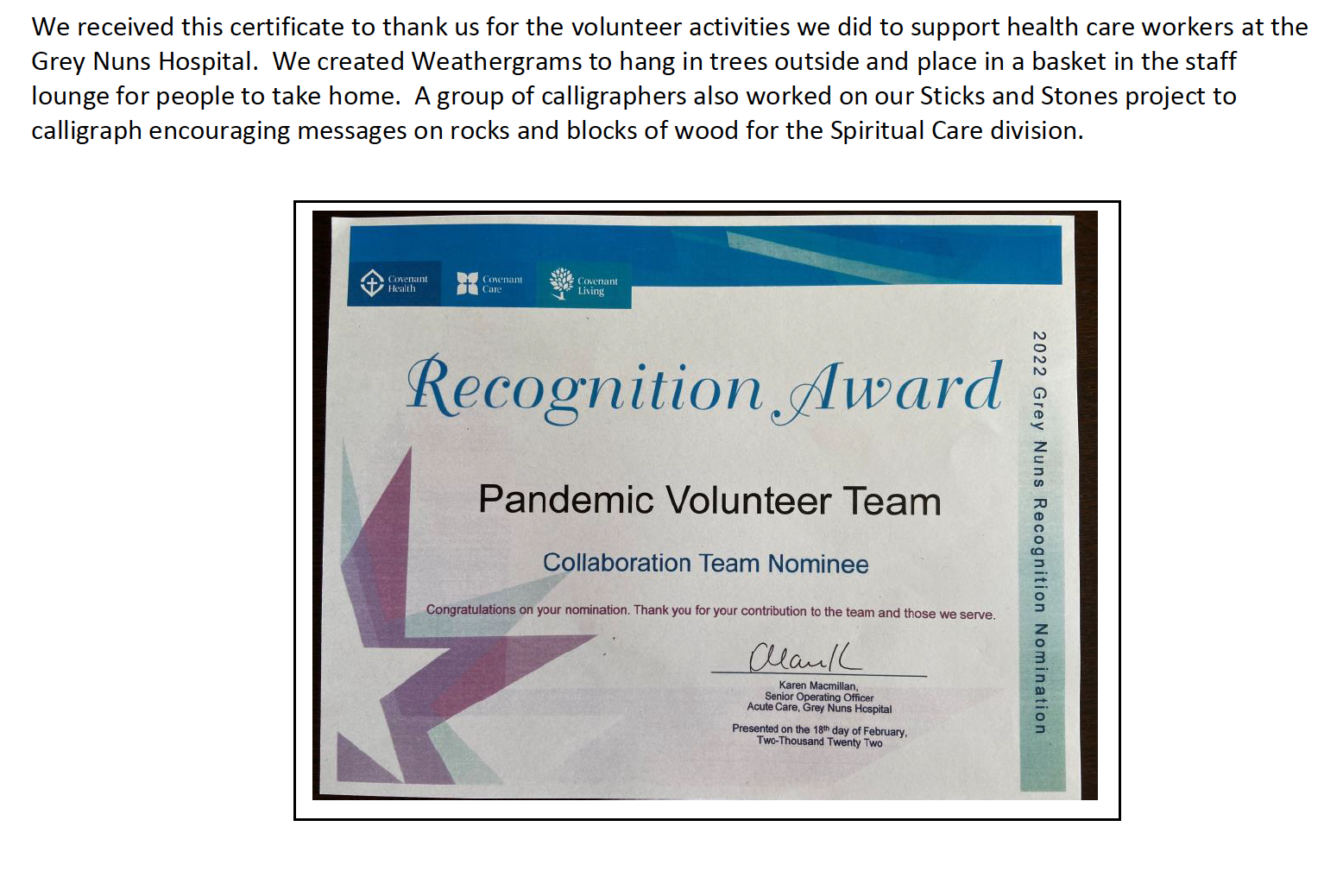 …Just Around the Corner
I know spring is just around the corner because both the Canada geese and the potholes have returned! Also, just around the corner is our Spring Workshop with Heather Held, which is now attracting attention on the John Neal Bookseller website. You can register here: Pencil Lines & Glittering Vines. ECS member, Barbara Keir took this workshop last fall and expressed high praise for Heather's instruction.
We are very excited to see the many entries our members have sent for our Environmental Elegant Envelope Contest! They have made my trek to the post office worthwhile these past few weeks, as the box is usually empty. The creativity and skilled lettering displayed on them is quite inspiring. We'll be announcing the winners next month because Earth Day is also …just around the corner!
This year brings changes to the ECS in that we need a Treasurer, Vice-President/Workshop Coordinator, Monthly Program Coordinator, and Newsletter creator. We like to have several months of overlap so new people can be mentored before they take over in the fall. Our new year starts in July, which is…just around the corner, and we need new people to come forward and fill those vacancies. You don't need to be a skilled calligrapher, you don't need to have a list of calligraphers' names to organize the monthly programs, and you don't need special accounting skills! We will support you. You just need to care about the continuity of keeping our ECS vibrant and progressive. WE NEED YOU! The ECS is only as strong as the people who volunteer their time and skills. Join the 'in crowd' and help set the direction for our year!
Thank you, Nancy Hannemann for letting me gently twist your arm and convincing you that being our next Secretary will be a rewarding experience!
Hopefully yours,
Gail Fournier
ECS President