Next Meeting:  December 7th, 2022
Time: 7:00 pm
Instructor: Jacquie Myers
Class: Snowflake Names and Words via ZOOM
Want to learn more about access to ECS Meeting classes – go to our Membership page.
Thank you Amy Bollana for our latest edition of Ink Drops.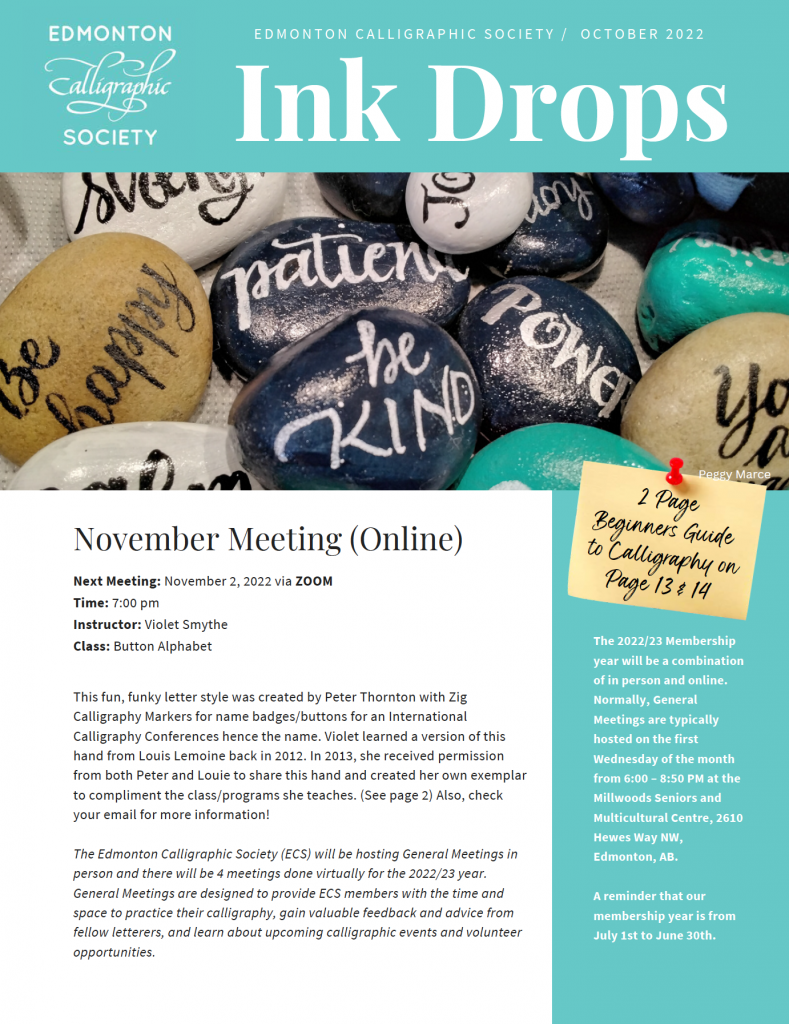 Please note that the 2 Page Beginner's Guide to Calligraphy on Pages 13 & 14 are for ECS Members. To learn more about ECS membership or to become a Member go to this link: ECS Membership.
Link to Violet Smythe's Art Blog: http://vsmythedesign.blogspot.com/
Link to see the winners of the Graceful Envelope Contest
Links for below:
To sign up for Bountiful Market Volunteer: gfournier@telus.net
To volunteer for a social media position: edmcalligraphy@gmail.com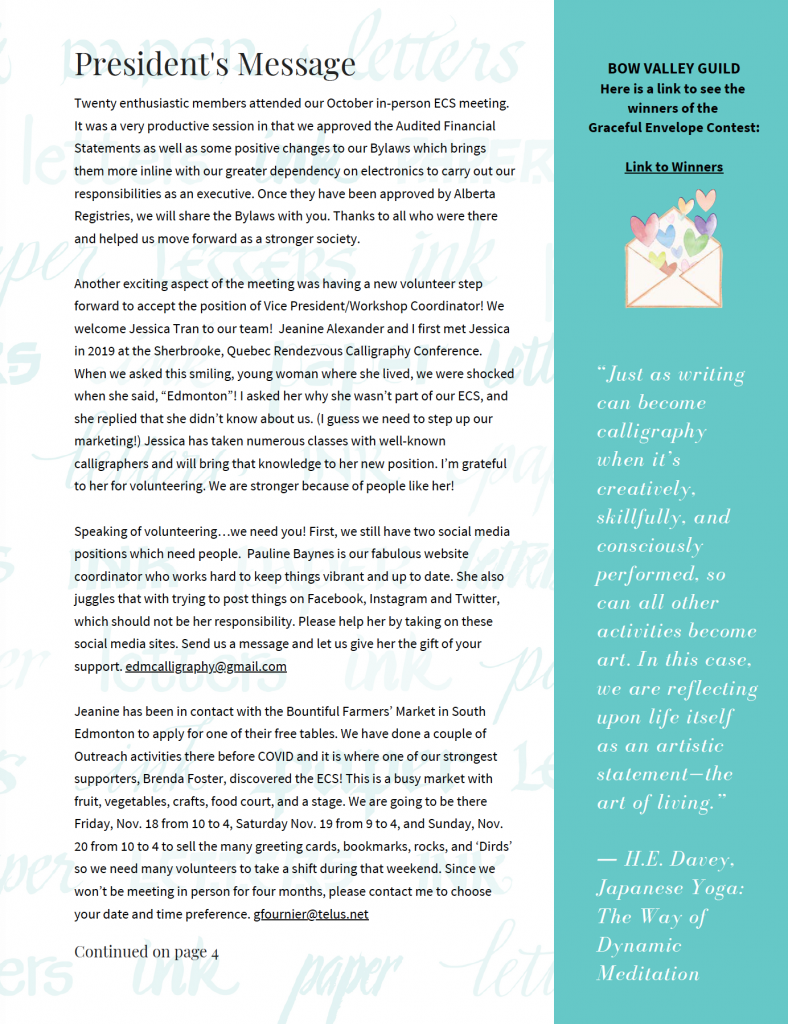 To submit photos for the newsletter: amybollana@gmail.com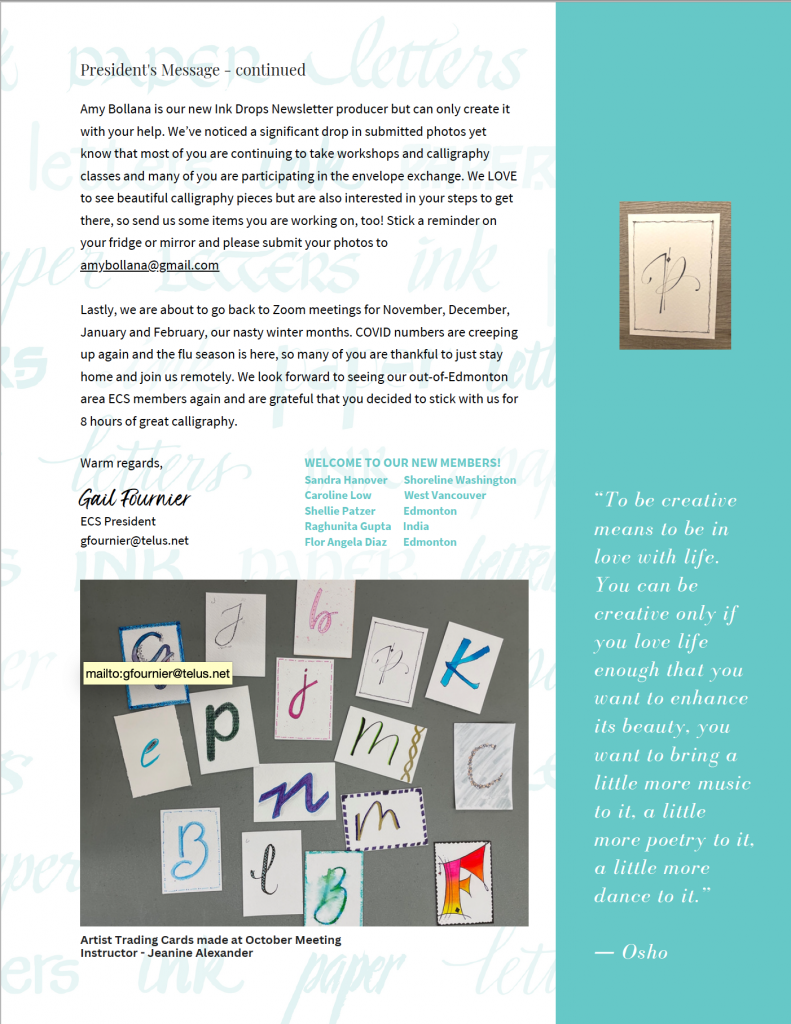 Links for Learning Opportunities below:
Perseverance and Passion in Lettering:
For more information and TO REGISTER:
https://societyforcalligraphy.org/event-5012850
FREE
Questions? Contact Kristi Darwick,
societyforcalligraphyevents@gmail.com
Free Stuff!
https://calligraphymasters.com/resources/