Glorious Graphite
March 6th Meeting…  Thanks to Pauline and Jeanine for teaching the Learn to Letter class with Graphite. Pauline did an outstanding job of the handouts, Jeanine ordered and picked up the Blackwing pencils. Jackie brought along great pieces from her class with Amity Parks in California. Jeanine and Pauline shared some of the lettering from their class with Amity Parks in Red Deer!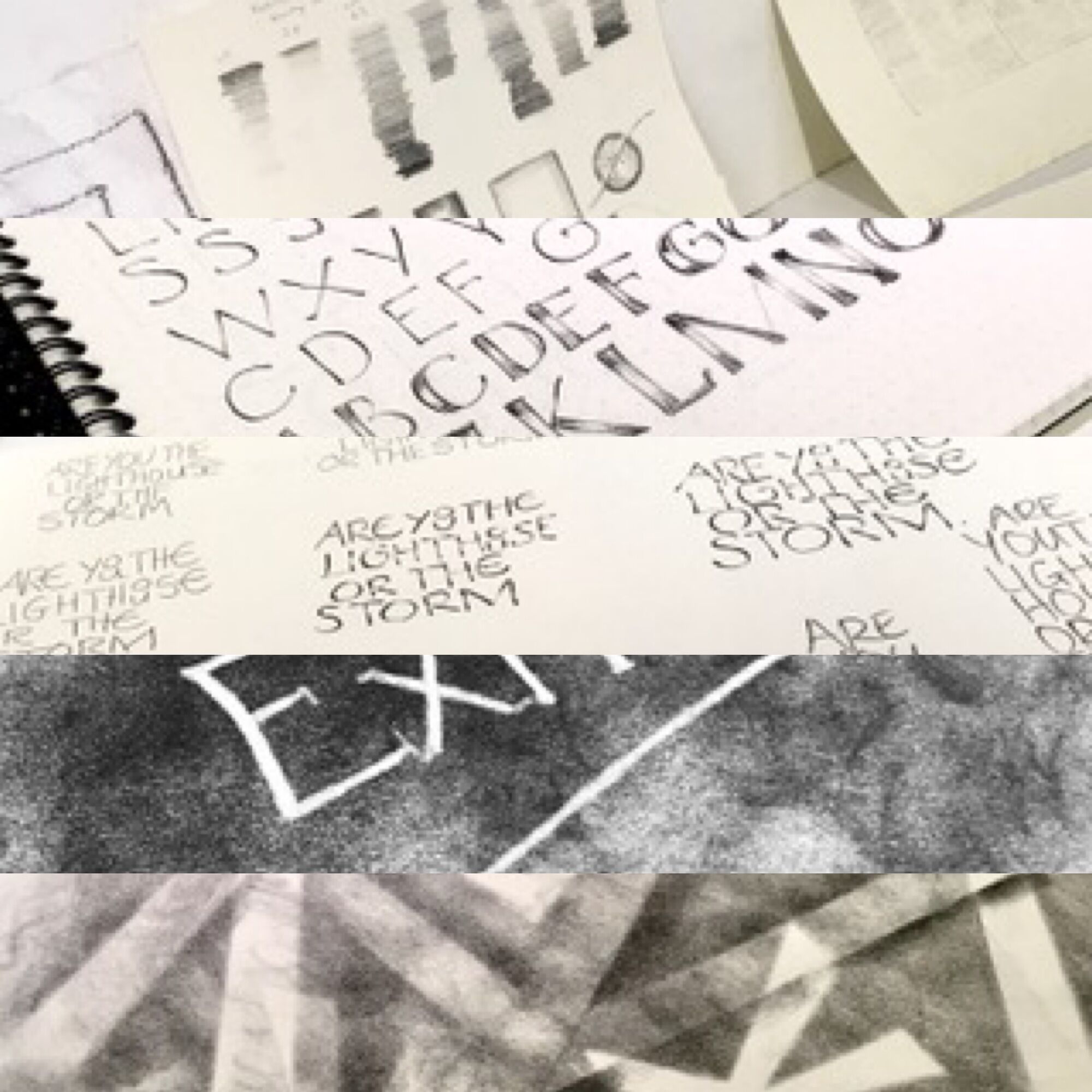 Mentor Meetup
March 30th at Artelier from 10 am to 3 pm. Theme is Glorious Graphite.
Spend a studio day working on your own projects OR experience the glories of graphite.
Techniques & tools will be shared.
Free to members & $10.00 for non-member drop in.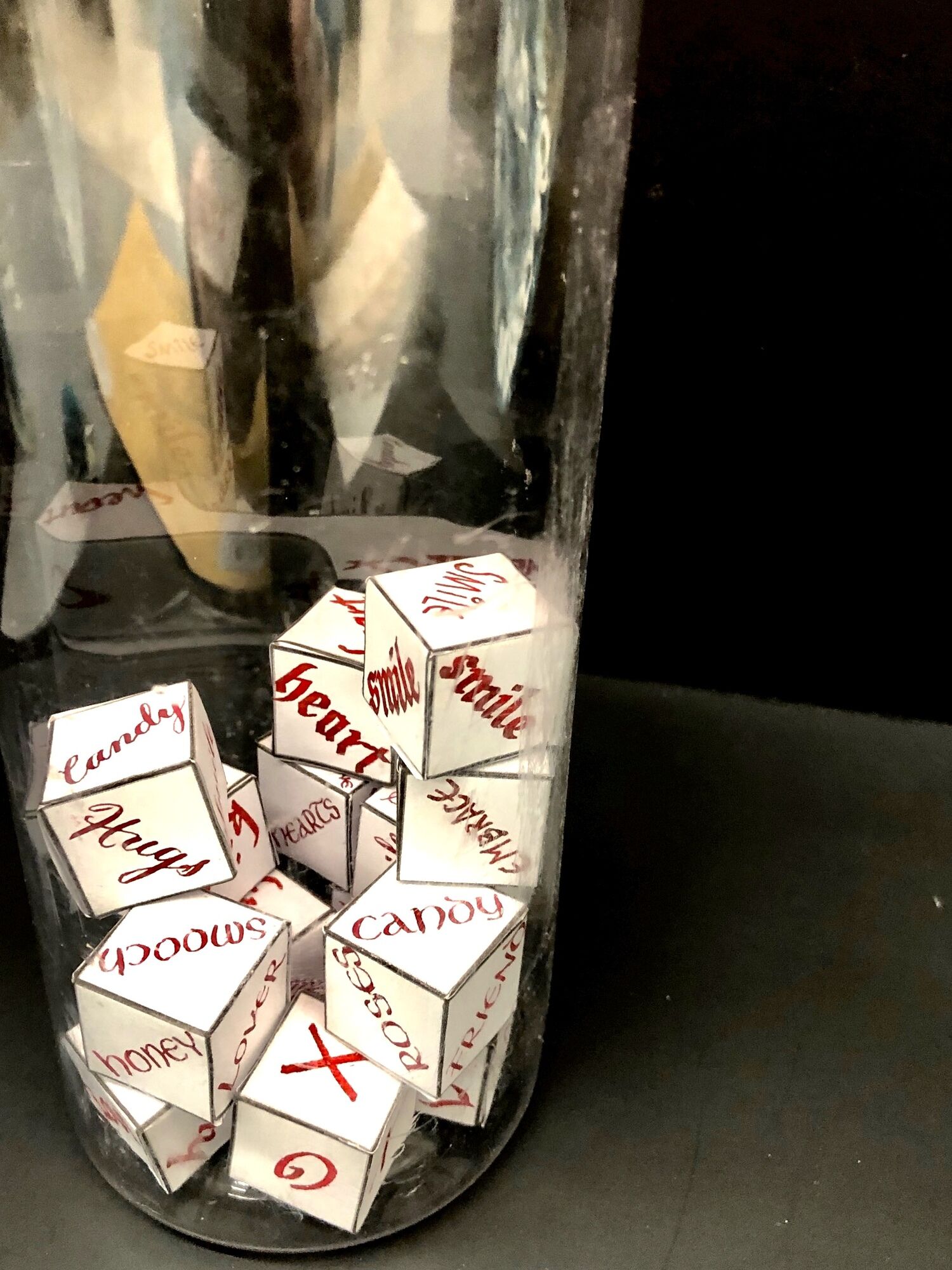 SUMMER in the CITIES…
RENDEZ VOUS 2019, an International Calligraphy Conference in Sherbrooke, Quebec.
SERIES at Red Deer College. Reggie Ezell (Blackletter) or Carol Dubosch (Folded pen)
Check out the Folded Pen book by Carol Dubosch that was just added to our ECS library. It was generously donated by Jackie Doll. Jackie took Carols workshop in California in February.
Several members have copies as well…take a peek and meet and study with the author this summer. Thank you, Jackie.
Volunteer For ECS
At the request of a new member, we have been reviewing our Volunteer Opportunities. See Volunteer attachment.
Do a little or do a lot.
When you renew your membership in May… check a few or check a lot.
AGM
Our AGM is in May and that is when we will elect a new executive team. We need assistants for ALL Executive positions. This next year (2019-20) would be your mentoring year to give you a good understanding of  ECS work.
 After the AGM…Sign Painting with Calligraphy …all supplies and instruction provided.
Renew your membership in May and receive a gift.      Membership Form
Envelopes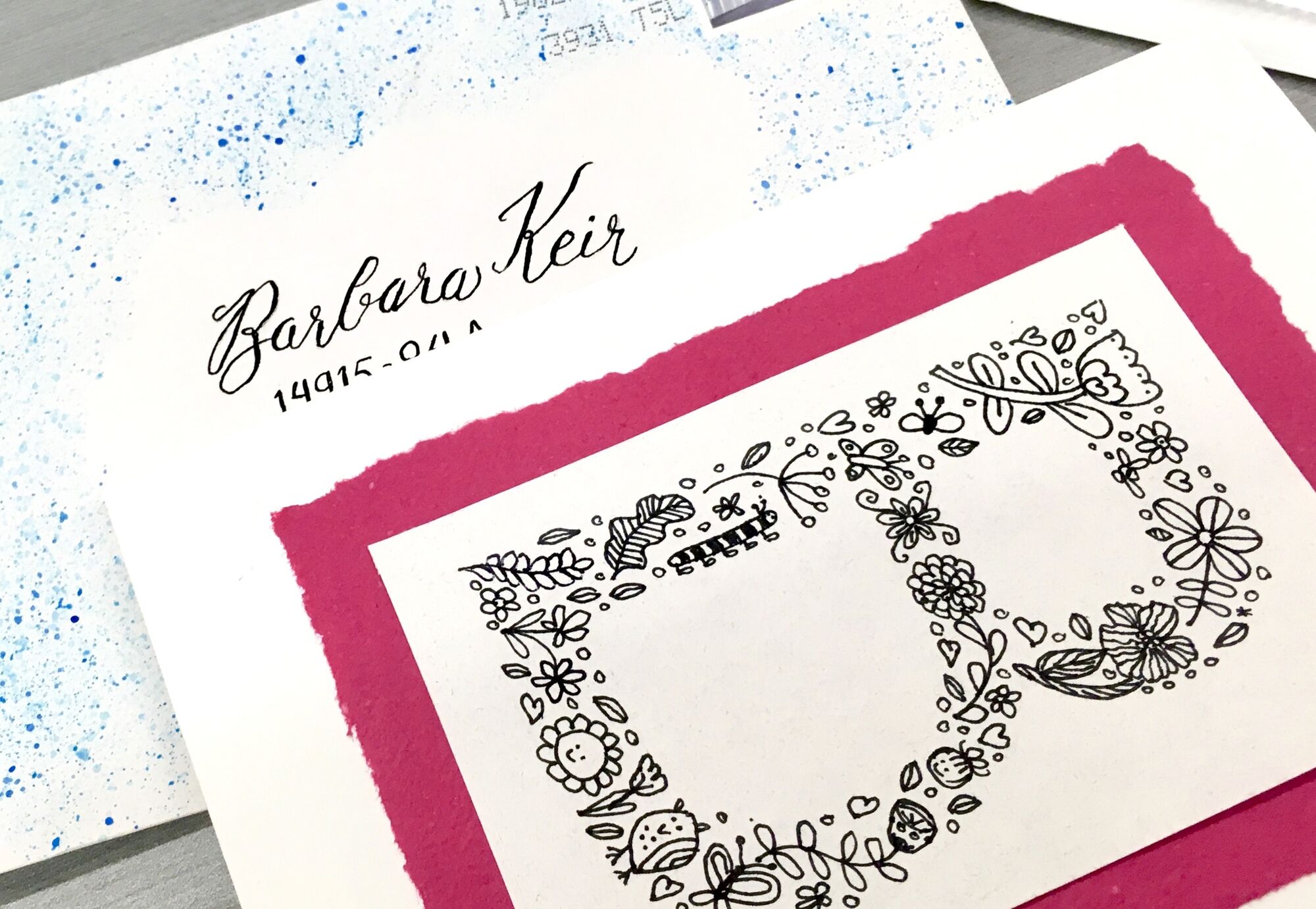 What a great sight to behold…all that great Snail Mail! 
We had great participation in this activity.

Remember Margret's wise words…it is a chance to practice your calligraphy!
Membership Appreciation
Have you gone to The Paint Spot to be appreciated?
In February, all volunteers were given (or mailed) gift cards to recognize their contributions to ECS work. Thank you all!
April's Meeting
Letters and Lines… FOOLISH FONTS
Remember our Versals from last spring? Check in and create more of those.
Make a simple book and do a foolish font on each page.
Find fonts on Pinterest or Google…what tool was used. Try doing that style with a different tool.
Make an Alphabet wall art piece or a Vintage hand lettered poster.
UPCOMING Workshops
…Register in April.
Sally-Towers-Sybblis
Blissful Letters ALL levels $80
April 27, Saturday,
9 am -3 pm
Venue change Room 225 @MWSAC
Loredana Zega 
Experiemental Embossing ALL levels
September 14 &15 , Saturday and Sunday, $180
Room 230 @ MWSAC
Heather Held
There is a Wait List for the Heather Held workshop in June.
Please contact Gail Fournier for information.
The Work is Done
Over the several past years , we have moved to a model of 'in the future' planning. This allows the executive to do most of the work electronically and in person meetings happen only a couple of times per year…in the fall to get the 'year in gear' and in our Winter break month to dream and decide what approach we will have in the following ECS year that runs from July – June on the calendar.
So here's what we know going forward…
Learn to Letter topics for next year include using a B nib, flourishing & more, see attachment 2019/20 year -at-a-glance.
Spring 2020 is in the works. Would you like a retreat format?
Mentor Meetups continue for another year on the last Saturday of the month.
Some of these Saturdays will be minor (1 day) workshops by local instructors.
Eventbrite postings will continue for ease of registration for memebrs and the public.
Our treasurer has attended a financial course and is ready to mentor you!
Four members are going to the International Conference. Let's hope they will share!
Members are blown away by the door prizes…$2 each, 3/ $5 or $10/arms length.
Room setup and take down is so fast and efficient. Many hands make light work.
March Meeting Pictures
If you haven't had a chance, check out the March Meeting to see pictures of Letters & Lines, Envelope exchange and more.