June 7th Volunteer Appreciation Night
The theme for this month's Letters & Lines is GRATITUDE. While there will be no formal time frame to highlight member's projects, please feel free to bring your work to share with others throughout the evening. A table will be set up to display your projects just outside the lab and buffet room. We encourage you to bring finished and unfinished projects from the May workshop! Practice pages are welcome. An informative evening will be led by Sally Towers-Sybblis who is facilitating a mini-book workshop. Workshop begins at 5:45 sharp but come early for announcements. ECS is subsidizing this $75 workshop so the discounted price is $40/person on Eventbrite. There are still a few spots open, so don't wait. Light snacks will be served to keep up your energy for the evening. An example of what you will create is below. Supply info will be forwarded to registrants beforehand. For more information on Sally's art, go to https://sallytowerssybblis.com.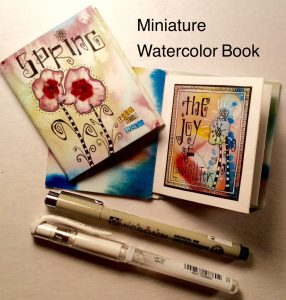 Edmonton Arts Council Grant
ECS received confirmation that the Edmonton Arts Council is providing funding for its 2017-18 Outreach initiatives. The final amount will be confirmed when ECS receives the cheque. Thanks again for your financial support EAC!
2017 AGM Well Attended
The turn-out for the 2017 AGM was marvellous! ECS now has 51 members and is growing each month. Thank-you to all those who stepped-up to the plate and are now volunteering their time and talents to Executive positions and other volunteer tasks for the next term. And, the clean-up after the meeting was fast and furious. Your enthusiasm is appreciated so much.
ECS Fall Workshops
There is still time to register for the fall workshops! You can do so at the June 7th Volunteer Appreciation evening. Continue reading for the details.
September 16 & 17.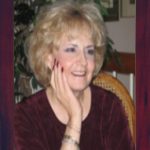 Develop and refine your Italic hand with instructor Alexis Reiter who will be instructing "Italic for All." This is a lettering class with an optional in-class project. Registration fee is $150. For more info on Alexis's work, go to http://www.alexisdesign.ca/.
October 21 & 22.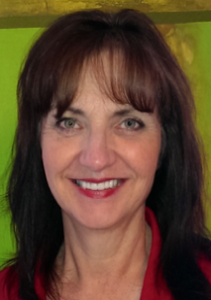 Join Connie Furgason on a journey in calligraphy application. "Making the Mark" is a class for all levels and sure to be fun! Registration fee is $150.
Connie is also teaching two workshops: "Watercolour Florals" and "Watercolour with Gentle Messages" with the Highwood United Calligraphers on July 21-22 at the High River United Church. If you are interested in attending these workshops, register with Melanie at 403-652-3168 or email hruc@telus.net.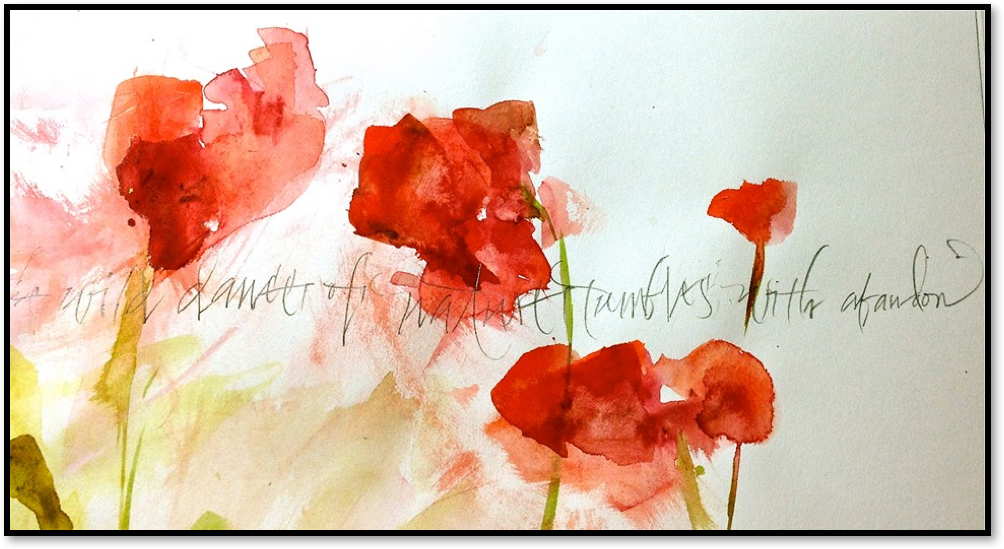 Connie Furgason Watercolour with Gentle Messages (Facebook photo)
Library
This is just a reminder to those who have outstanding borrowed books. Please return all books at the June 7th event so that an inventory can be completed for year-end. Haven't finished reading them? All books may be loaned out again in September!
ECS Survey
The Executive Team thanks those who completed our recent on-line survey. There was a 71% response from our members. Your input assists ECS in continuing to provide informative classes and workshops for its members, and outreach activities for the public.
Old Banner Project
We have received several suggestions on how to re-use the old ECS banner. A project is in the planning stages so be prepared to hear more about this in the fall. Thank you for your inspirational suggestions so far and we are open to more ideas, so keep them coming in.
If you are teaching calligraphy and/or a related art, we encourage you to advertise on the ECS website.  The cost is very reasonable at $25/year. Your name and a description of your work will remain on the website for one calendar year. To check out the ECS artists currently advertising there, go to https://edmontoncalligraphicsociety.ca.
 ECS meeting days are held on the first Wednesday of the month in Room 231 at Mill Woods Seniors and Multicultural Centre, 2610 Hewes Way, Edmonton. Because Room 231 is a studio space, refreshments cannot be served. There is a wonderful conversation area outside of the room where you are welcome to bring beverages in spill-proof containers.