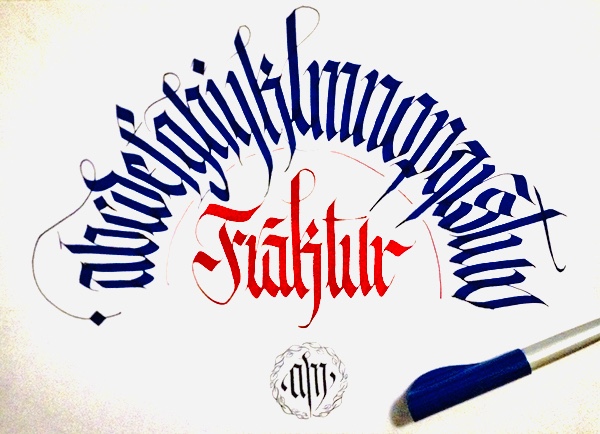 Thank you, Barbara Keir for February's Learn to Letter class.
It was a superb evening of instruction in Fraktur.
We had 3 new students via Eventbrite and they "loved" our meeting!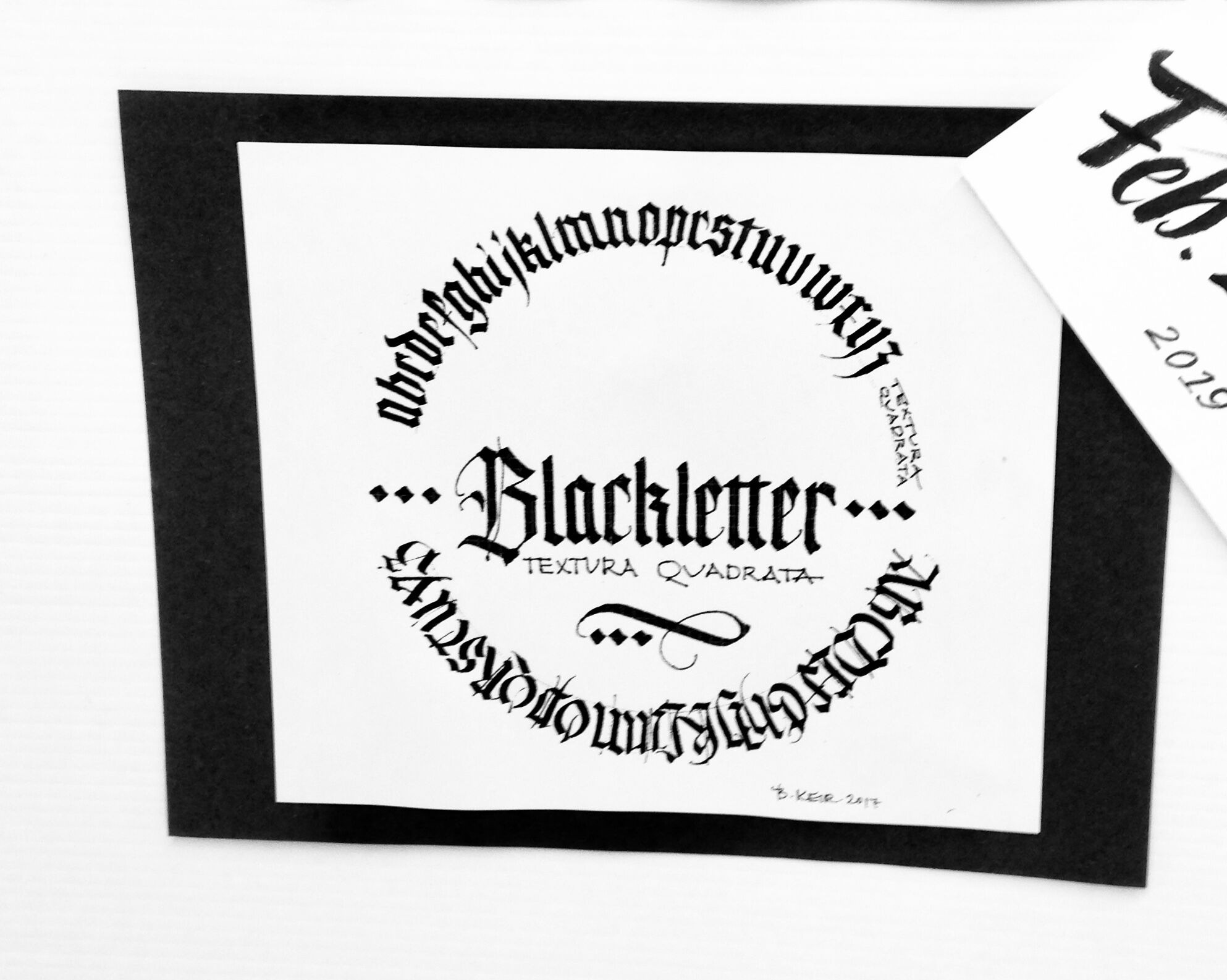 Thank you also for a wonderful day of Textura Quadrata.
Barbara Keir taught the one day workshop on February 23 at the Artelier from 10-4.
Volunteer Appreciation…
This was done in February this year…we LOVE our volunteers!
Envelope Exchange…
The name for whom you are doing an envelope was sent to you already. Thanks, Margret for your efficiency. Let's try to get it mailed so we can display them at the next meeting! Don't forget to bring them.
Other…
We have a full executive and enthusiastic volunteers looking after the library, supplies, the door prize, envelope exchange and outreach. It makes for some fabulous meetings and comradeship. Thanks everyone.
Lines and Letters:
March 6: March Madness
Upcoming Dates
MARCH 6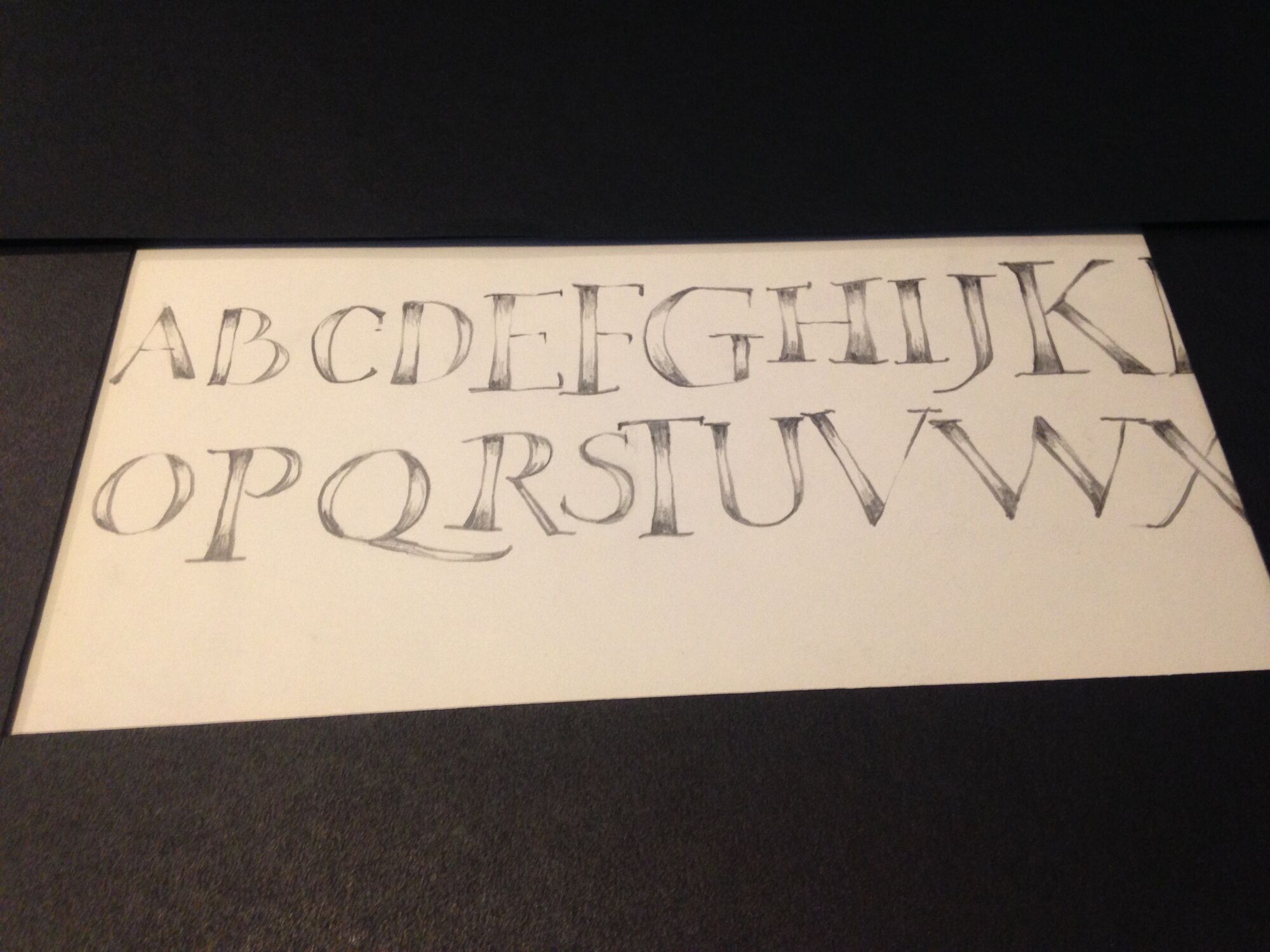 Gorgeous Graphite.
We will use Blackwing pencils for this pressure and release graphite lettering.
Pencils will be available for sale (or loan) for the evening.
March 30
Member Meetups
If you have not attended one of these "member benefit" days this year,
C'mon down for the last one for this program year.
Pauline and Jeanine will be leading the demo on graphite before lunch and you have the entire afternoon to use the studio.
There is a fridge available for your bag lunch…and that gives you more time to make art!
APRIL 3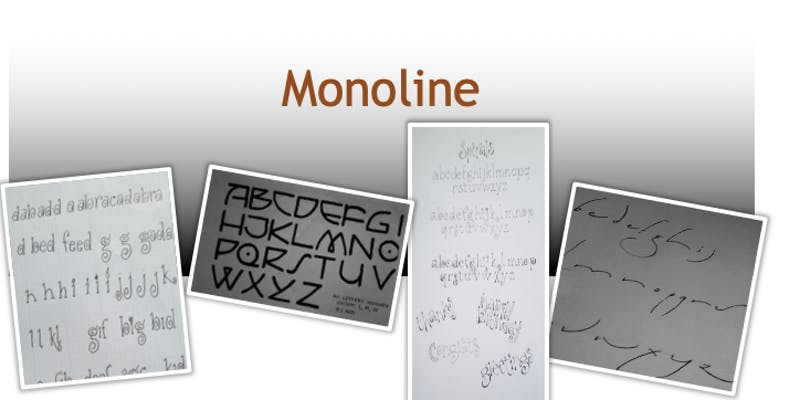 Monoline Magic
Using a variety of tools we will learn a few alphabets and techniques to add to your lettering repertoire. Sharpies, Microns, pencils and pencil crayons, bullet tips markers…it is time to play!
MAY 1
AGM and Rustic Sign painting!
Other Calligraphic Opportunities
Rendez-Vous 2019
This international conference is in Canada this year. At this time, four ECS members are registered.
ABC 2020
Red Deer has just announced ABC 20202 for August of that year.
This will be held at Red Deer College. Details will come as we get them. This has been posted on our facebook page. Flip your calendar forward and plan to attend.
Red Deer Series:
Reggie Ezell is teaching Blackletter at the end of July.
Carol DuBosch is teaching Folded Pen at the beginning of August. A great Art holiday only 90 minutes away…staying in the residences make it quite affordable.