April, 2018
April Meeting: Thank you to Pauline Baynes for the Learn to Letter session at the April meeting. Our document camera was not focusing and Pauline hit the floor and gave one-on-one guidance. There were some "Rock Star" Knotted Versals by the end of the night!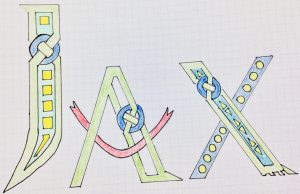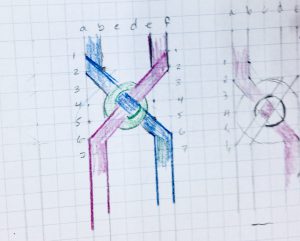 Volunteer Opportunities:
The volunteer sign-up was very promising.
Please continue to think about how you can help. Watch for an e-bulletin with job descriptions before the next meeting. We need co-chairs for all position on the executive.
Workshops:
April 28: Nifty Neuland class is cancelled because there were not enough registrants. Despite the request for one day classes by the membership, registrations are not forthcoming.
Because we have already paid for the room, we will open it for everyone with one of our new 'Mentoring meet-up" open studio days. Jeanine will demonstrate her watercolour-lettering and you can bring your materials to try it out. You are welcome to come for any part of the day, but Jeanine will commit to being available from 10:00-12:00 for mentoring. The room will be available until 4:00pm, so we hope you will take advantage of this day to come and play.
Place: Artelier 10007-80 Ave., Edmonton Time:10:00-4:00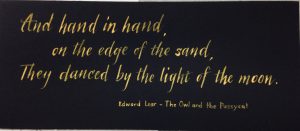 2018-19 Workshops;The 2018-19 bookings and classes are planned. There will be ample time for you to register but we have a 30-day cancellation policy for instructors and a class minimum of 12. In most cases rents are prepaid with very little wiggle room for change or refunds. To acquire expert instructors, we book 6 months in advance.
Ruling Pen with Kerri Forster on September 29thand 30th.
Registration fee is $150 and the specific pen she prefers to use will be sold at the workshop for $20.
Registration begins May 2 at the meeting or on Eventbrite
after May 5, 2018. (You may also register with Gail if you come to the April 28 Mentoring Meet-up)
Pointed Pen with Heather Held on June 15-16, 2019 is confirmed! This class required a 2-year advance booking due to her popularity!
Annual General Meeting:
May 2, 2018
By-Law changes will be sent in the next few days. The vote for amendments will be at the AGM. There will be no votes by proxy.
There will be volunteer and executive appointments, vote on bylaw changes and the acquirement of auditors.
The AGM will be followed by yet another 'Tools of the Trade' program…aka…Inky Fingers.
Silent Auction: In addition to this there will be a Silent Auction…many treasures, some calligraphy related, some not! Please bring your cash, cheques or credit cards to grab the bargains.
Theme for Letters and Lines (sharing our work) is FRACTURED … use your practice sheets to create a collage, do alphabet sentences in each of the 5 styles we learned this year, use a broken calligraphy tool. It is so exciting to see the work of our members. The table is getting more and more crowded every month.
Some pictures from this month's theme "Dance." Scroll towards bottom for more pictures from this month's theme & the Knotted Versals segment of the meeting.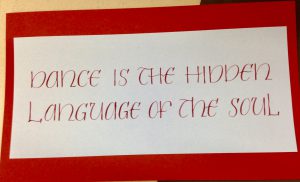 Old Newsletters:
A former ECS member offered to return her ECS newsletters to the group. Unfortunately these old volumes do not meet the new privacy regulations now in place in Alberta. Please be responsible and make sure these items are shredded before disposal.
AND… last but not least… setup and take down at meetings is fabulous. THANK YOU!
Letters and Lines: DANCE
Thank you to all who were able to share the work.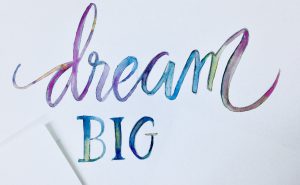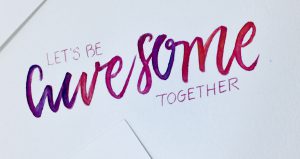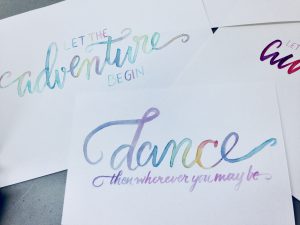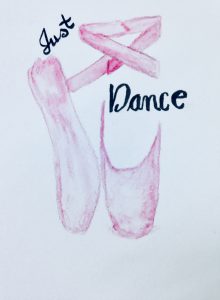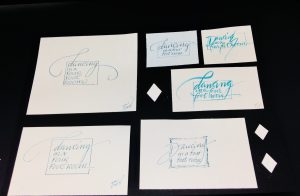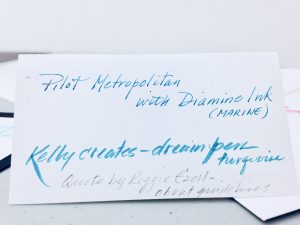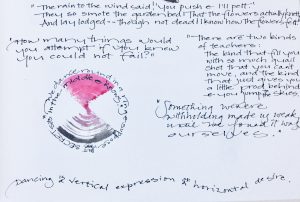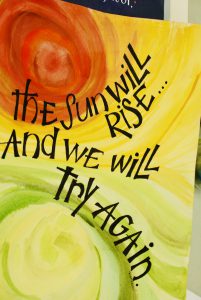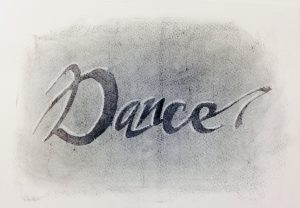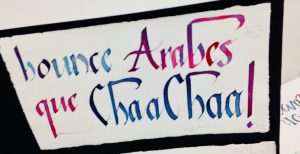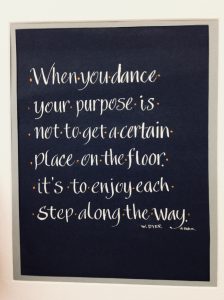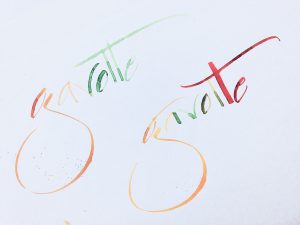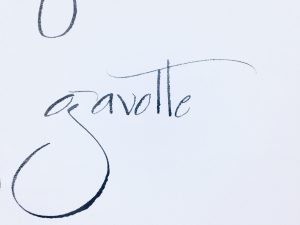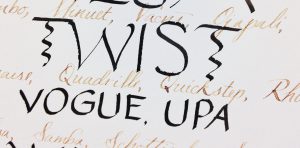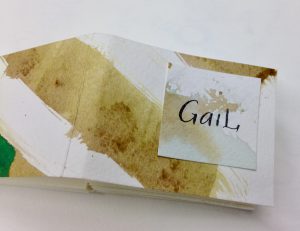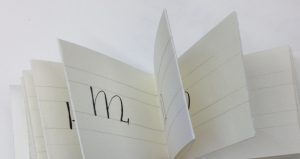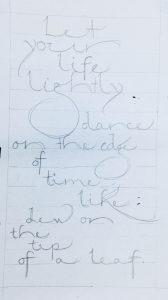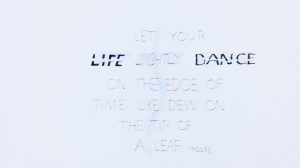 Knotted Versals