These photos represent a little bit of everything from the workshop. There was so much more. Hopefully everyone who attended will share their work with us at September's meeting. The photos do not do the actual work justice. The richness of the colour pigments and fine gradations of colour can be better appreciated when actually seeing the work and not a photo. At the end of the photos you will find a link to Heather's website for inspiration.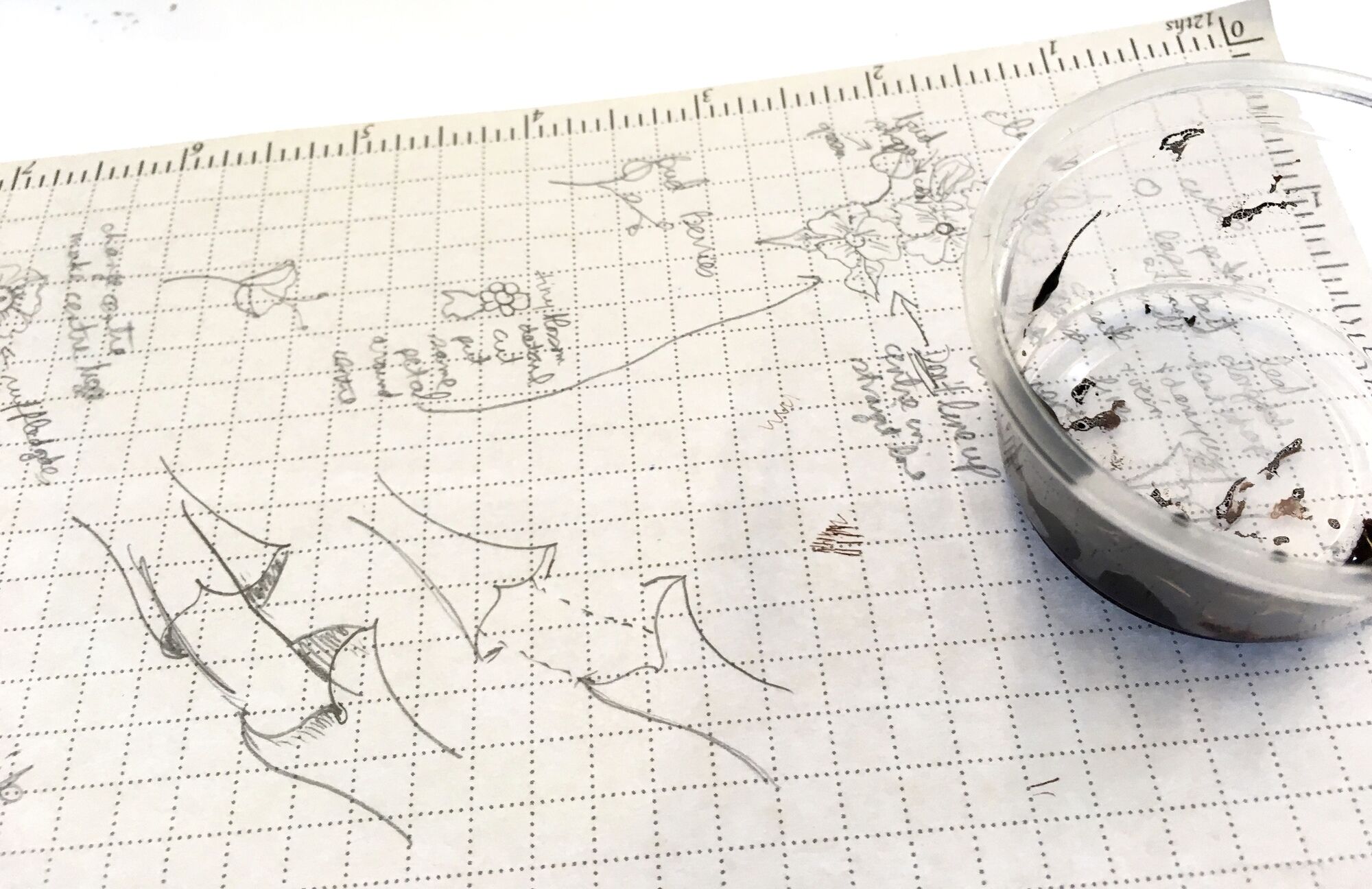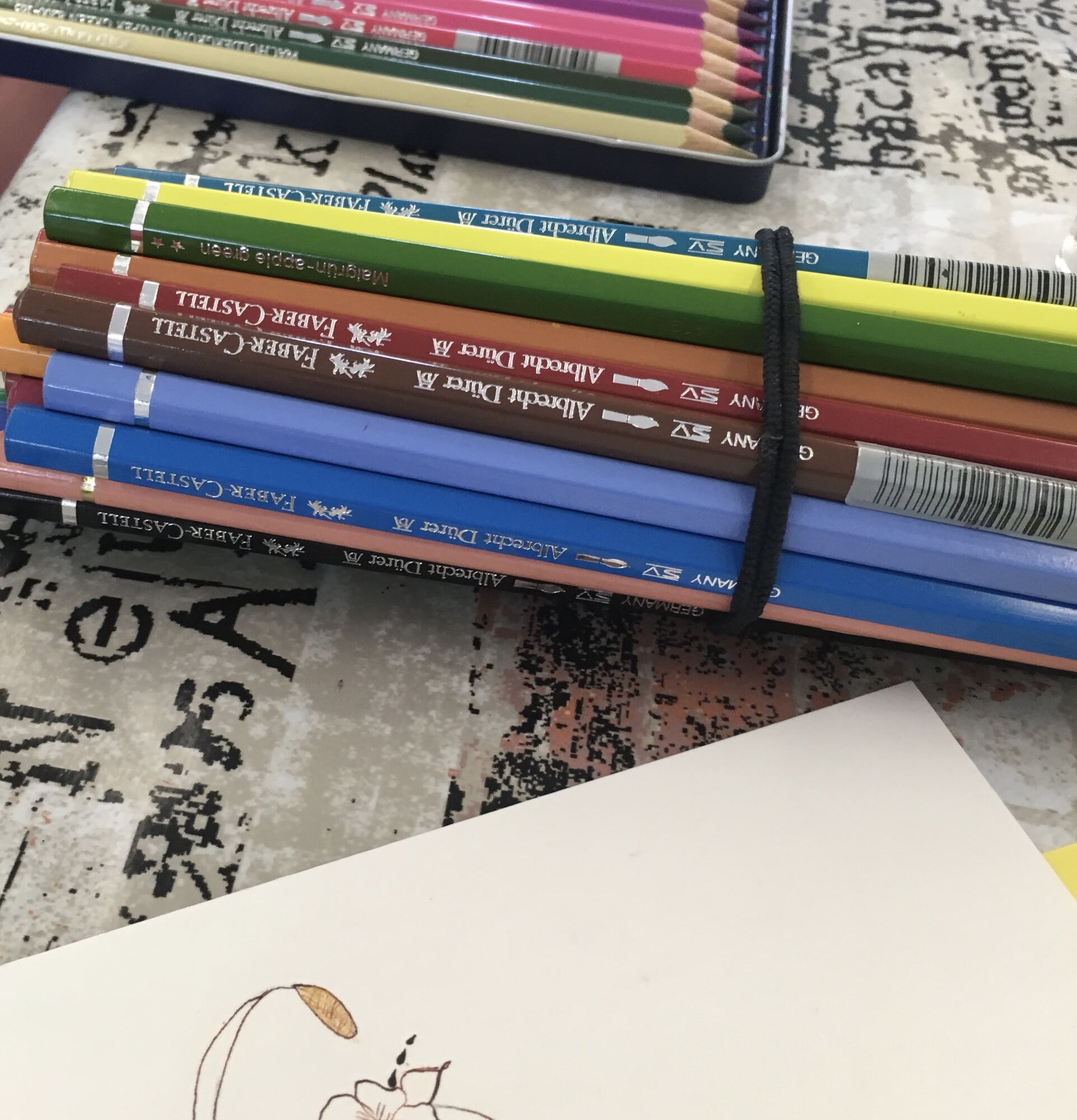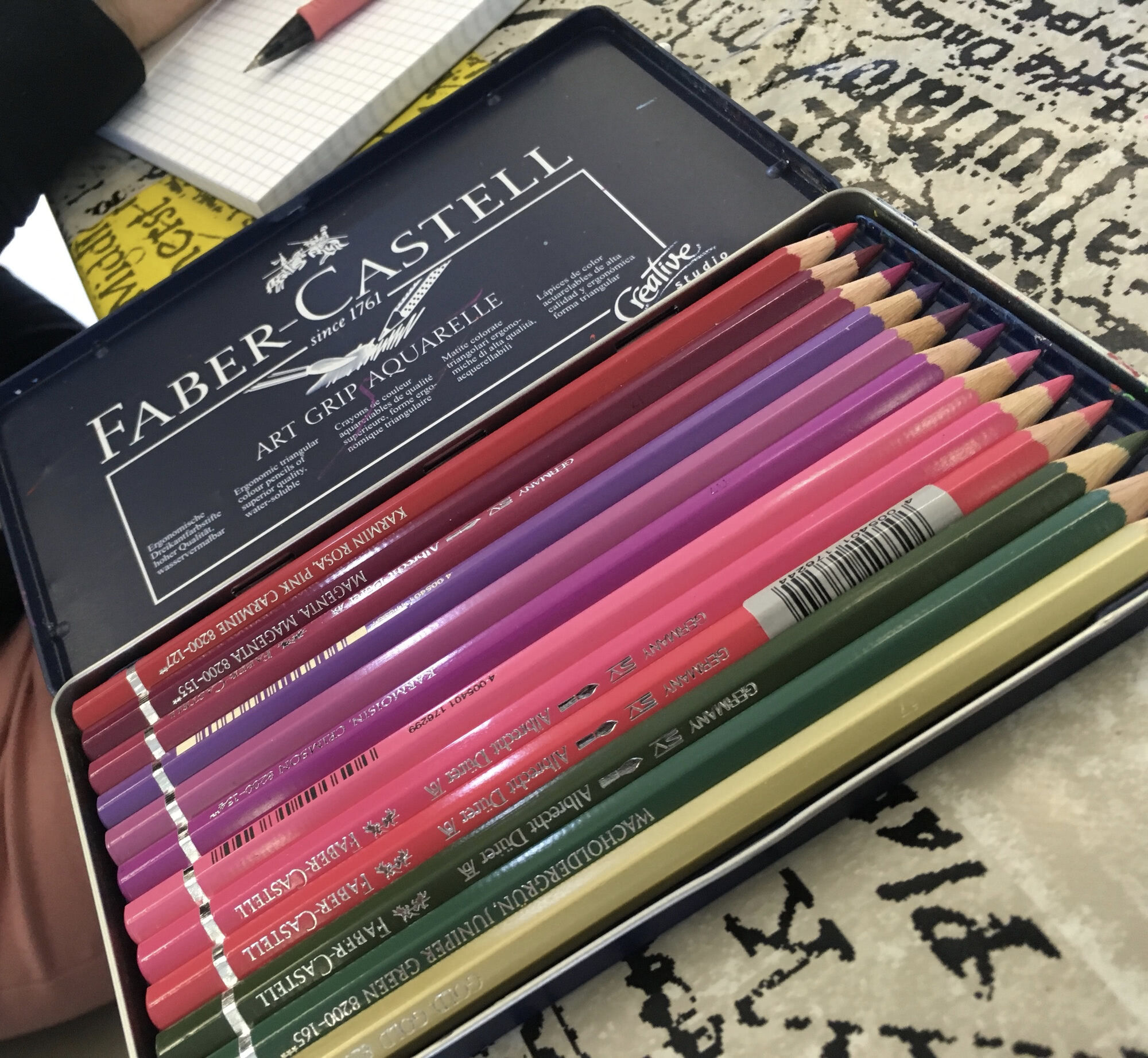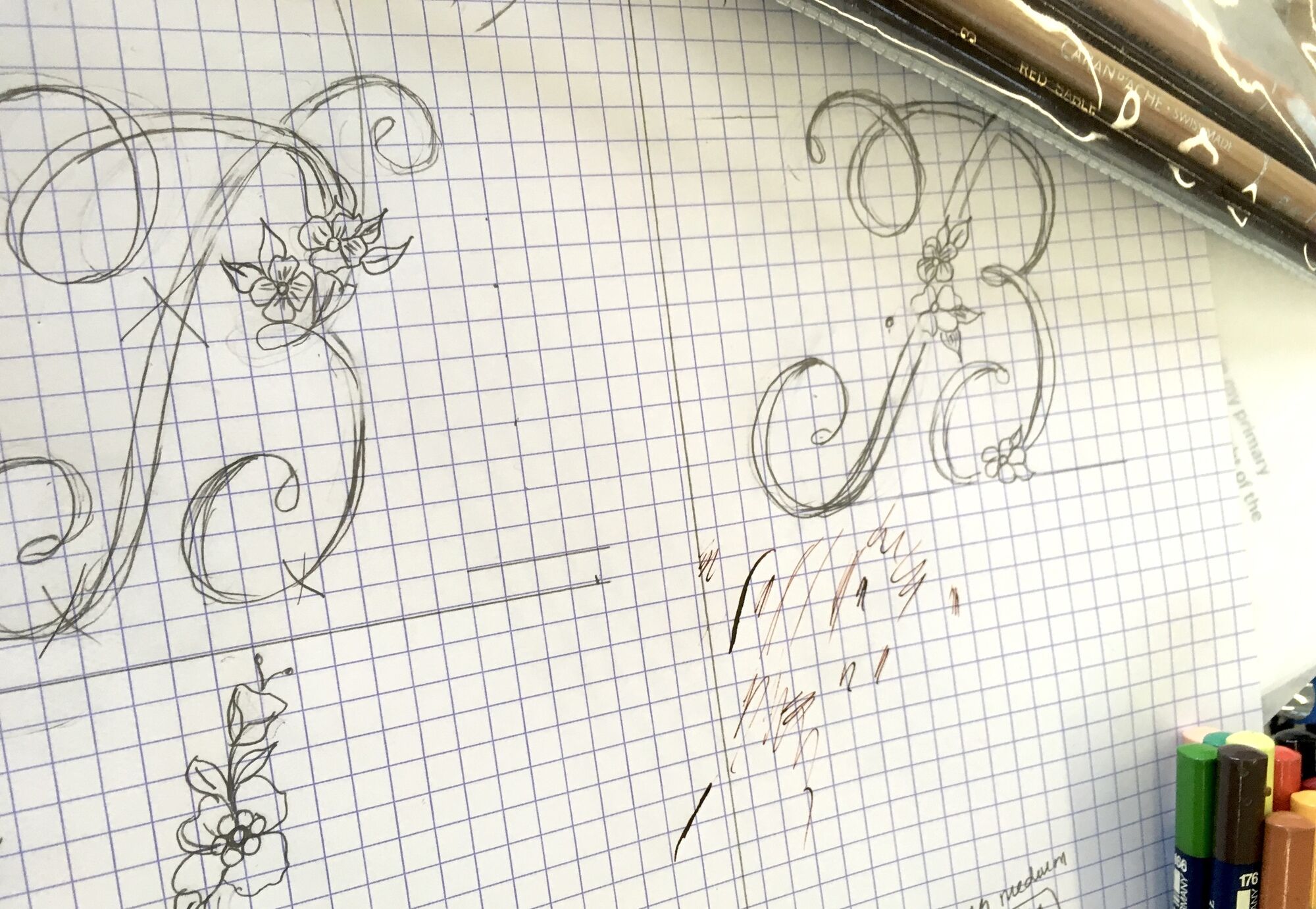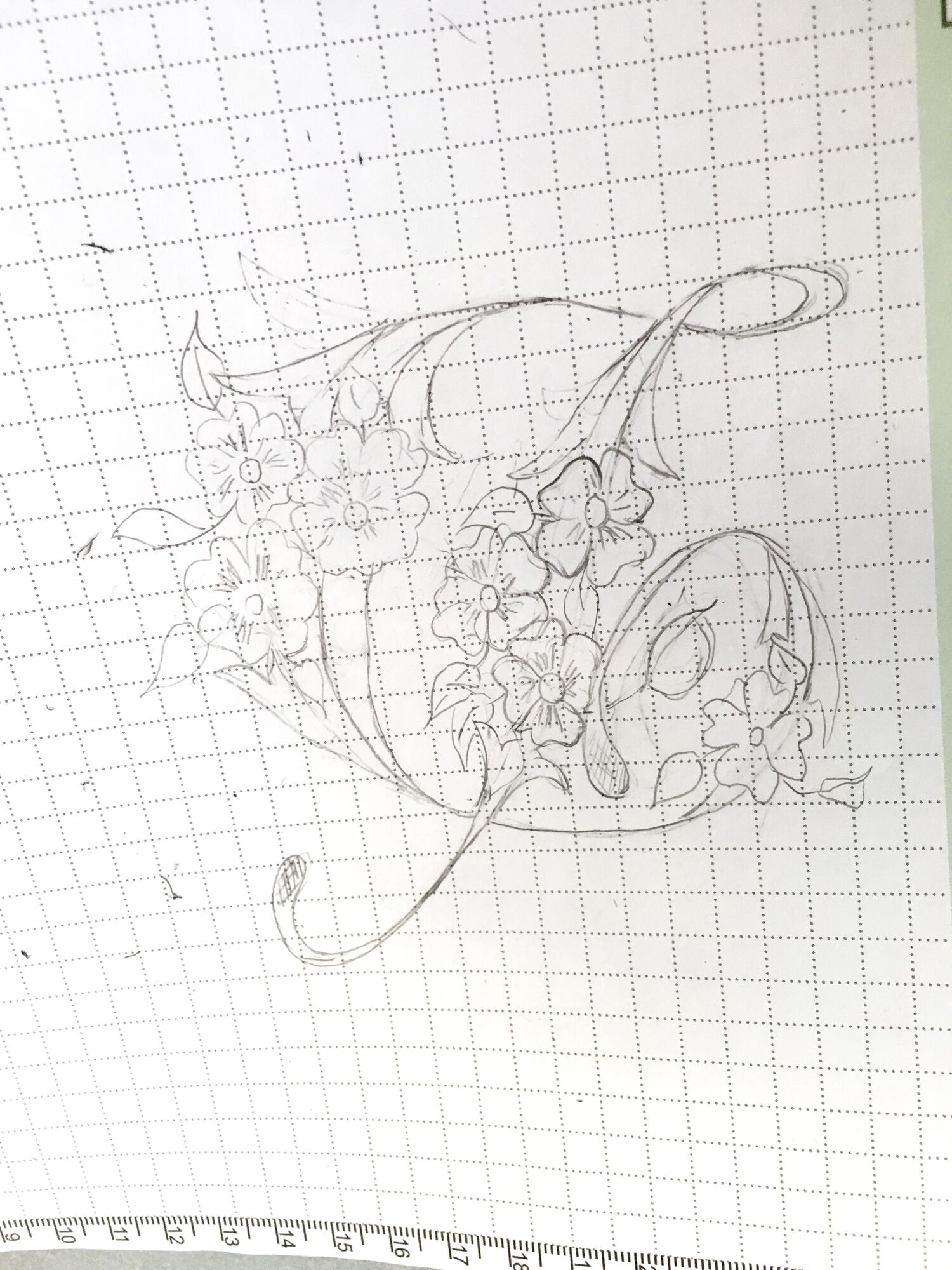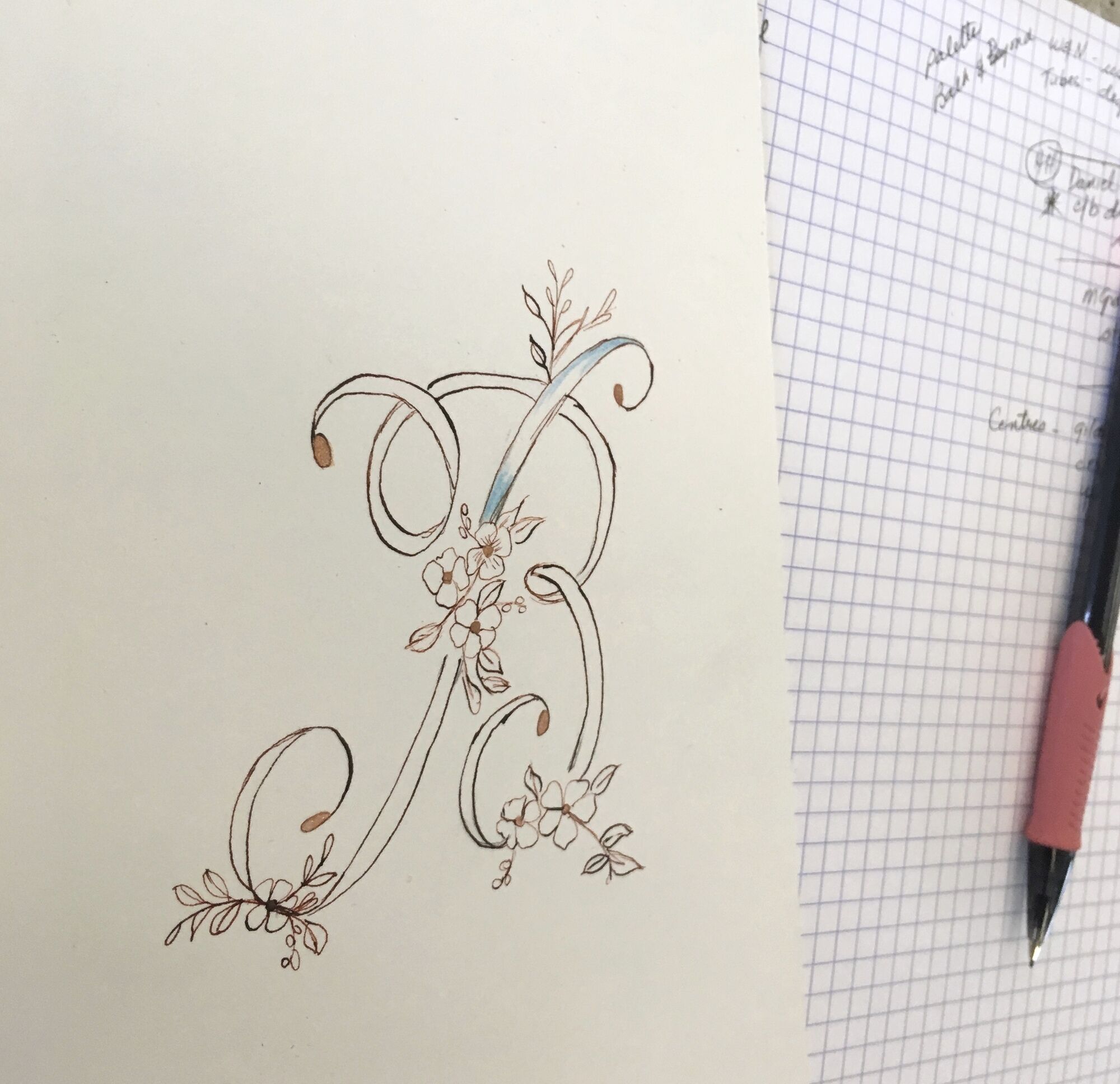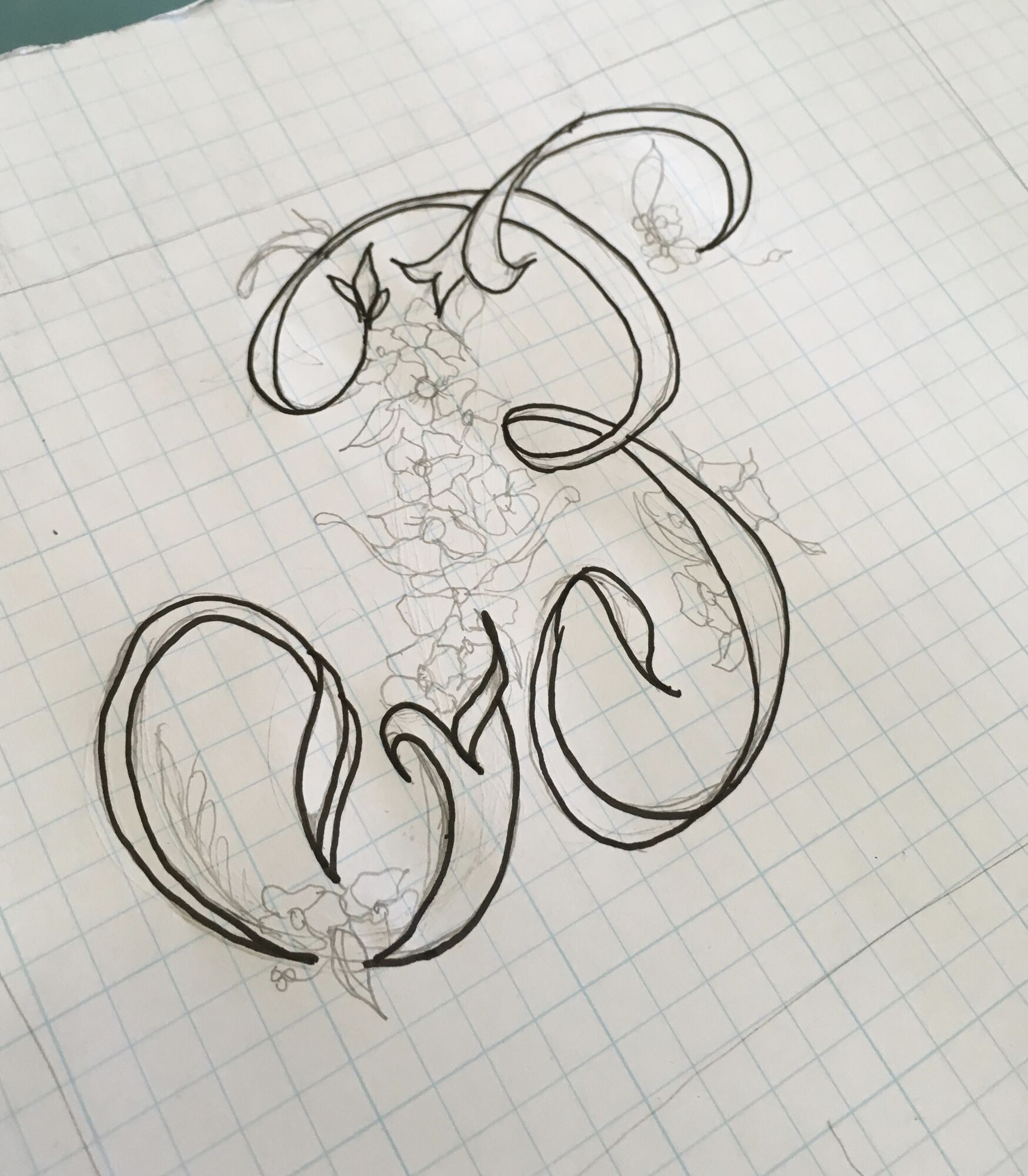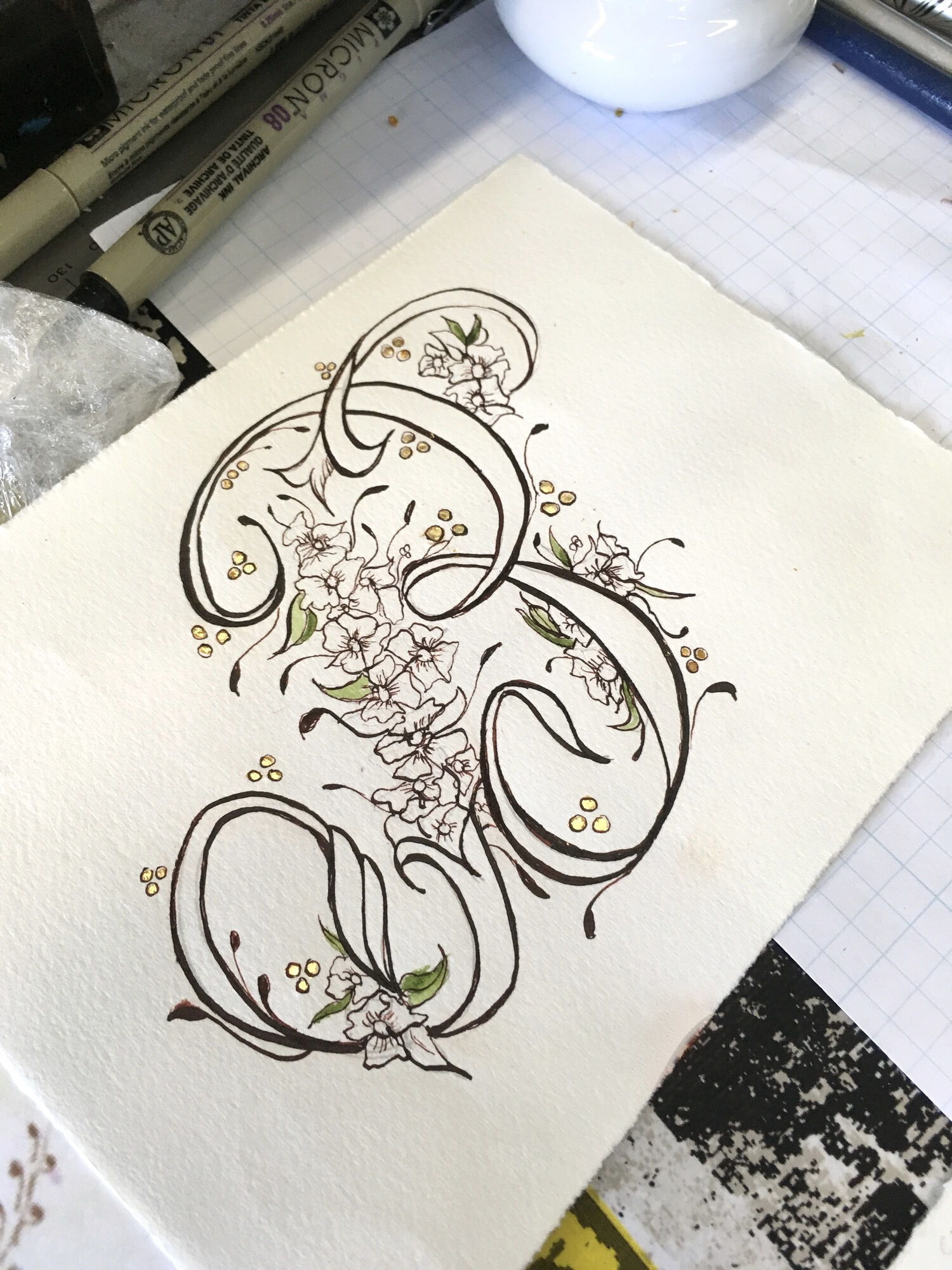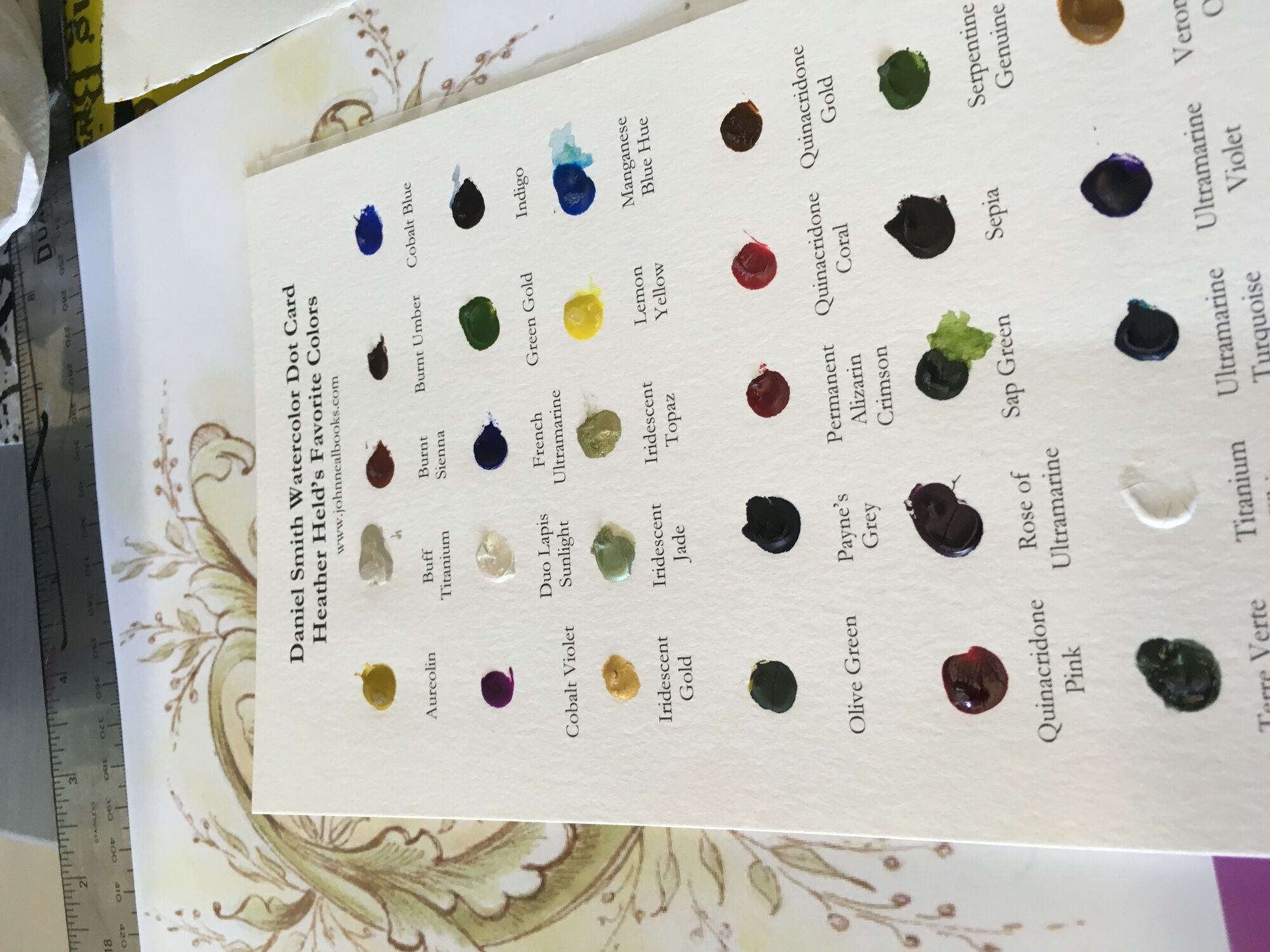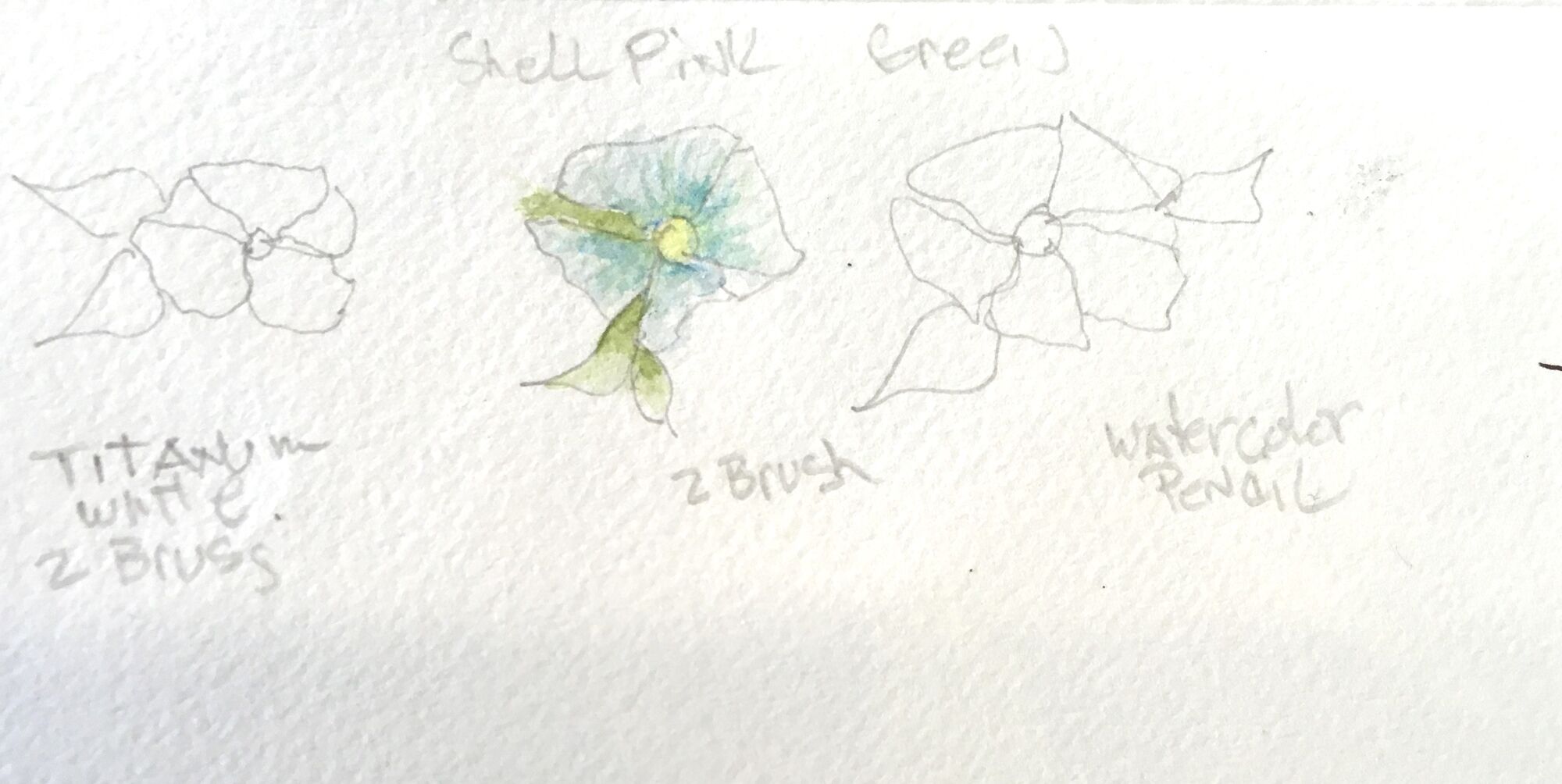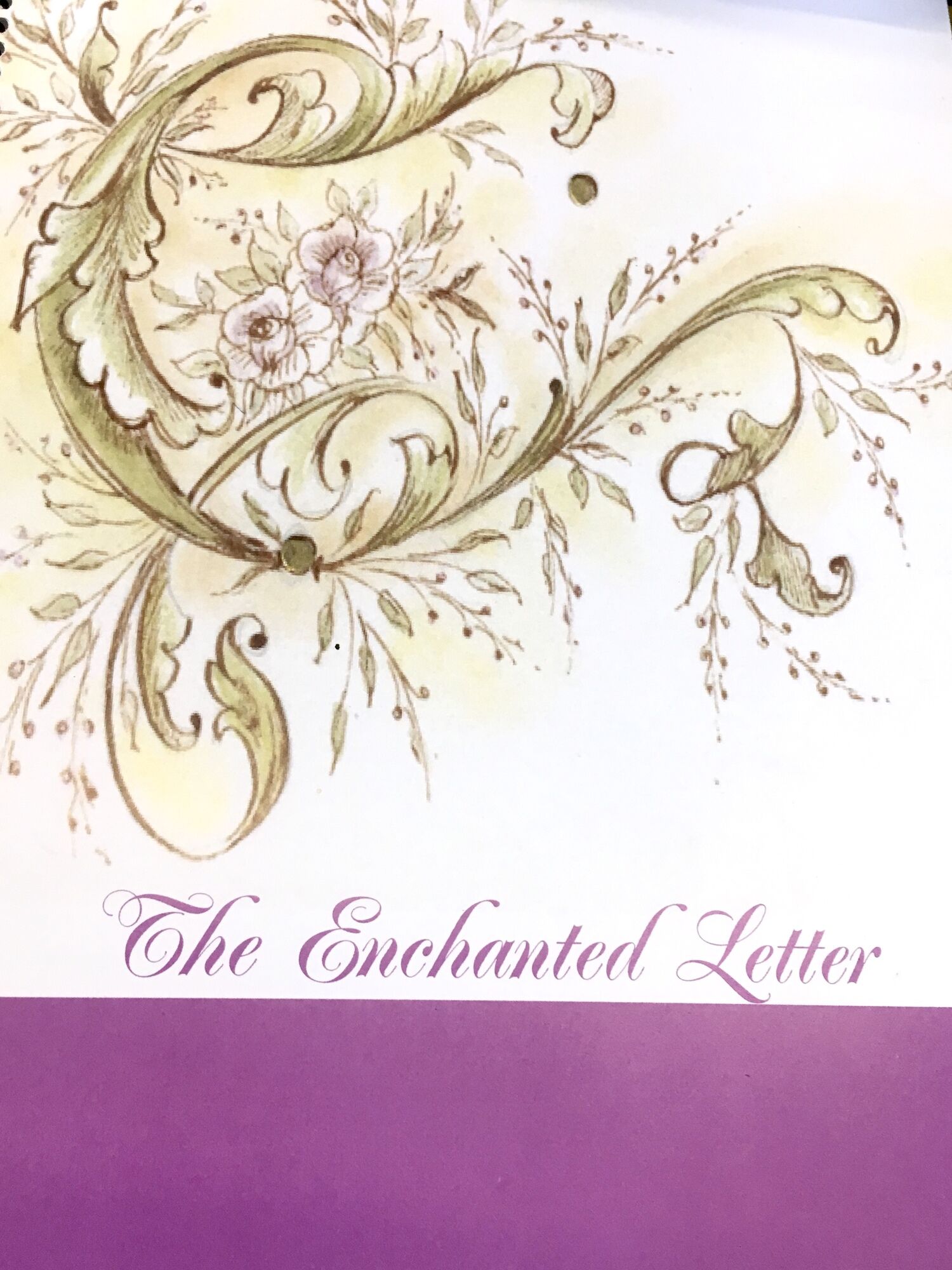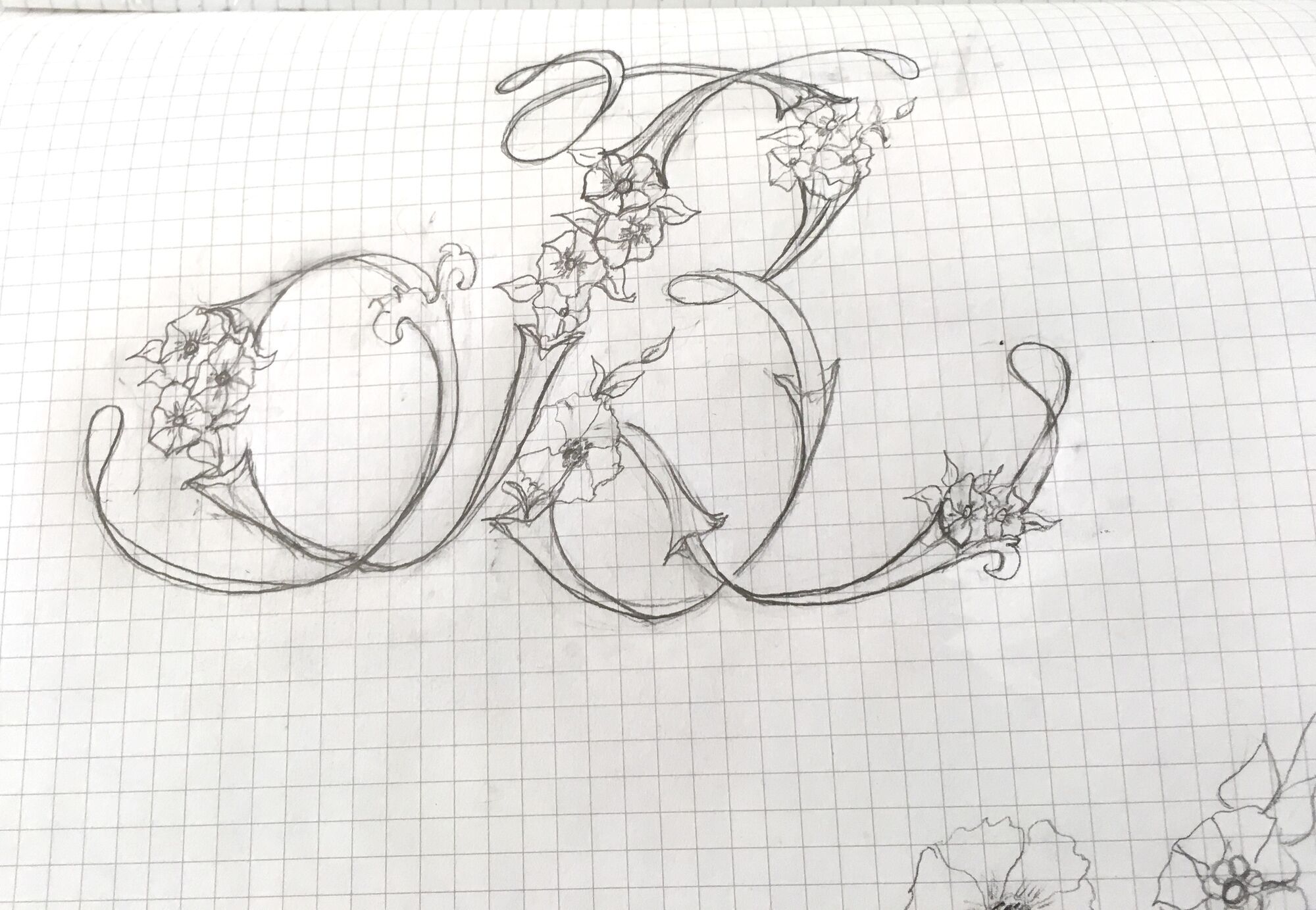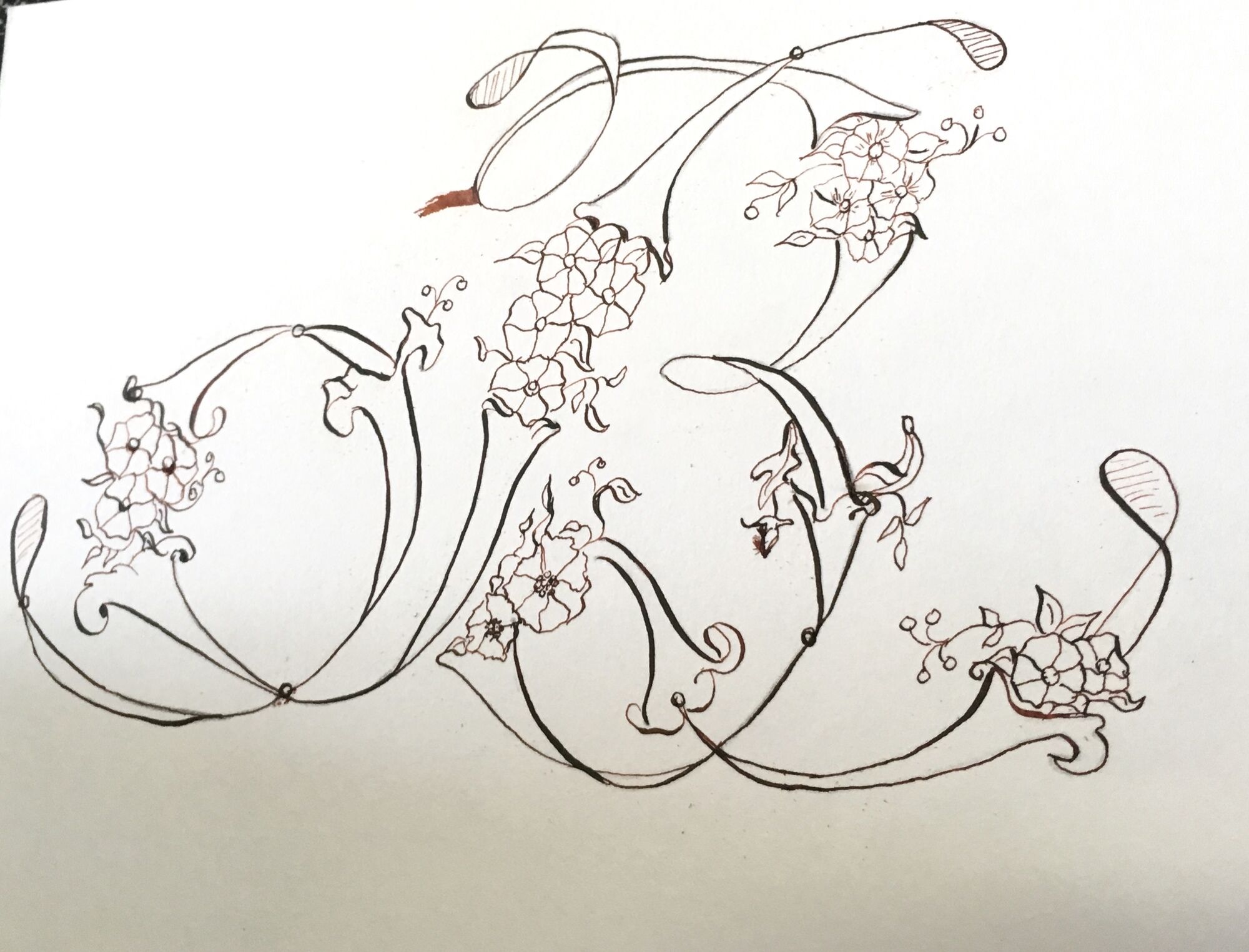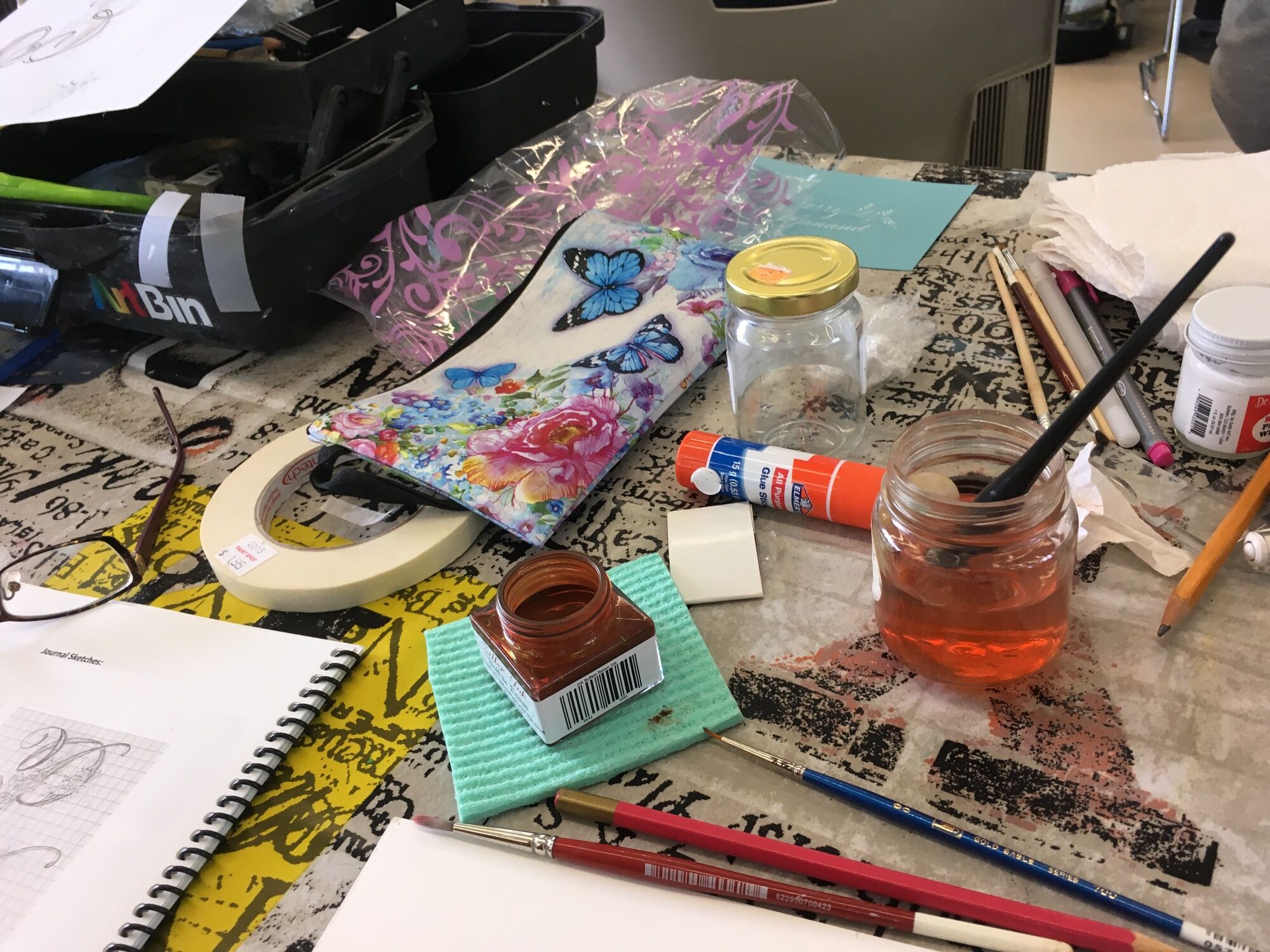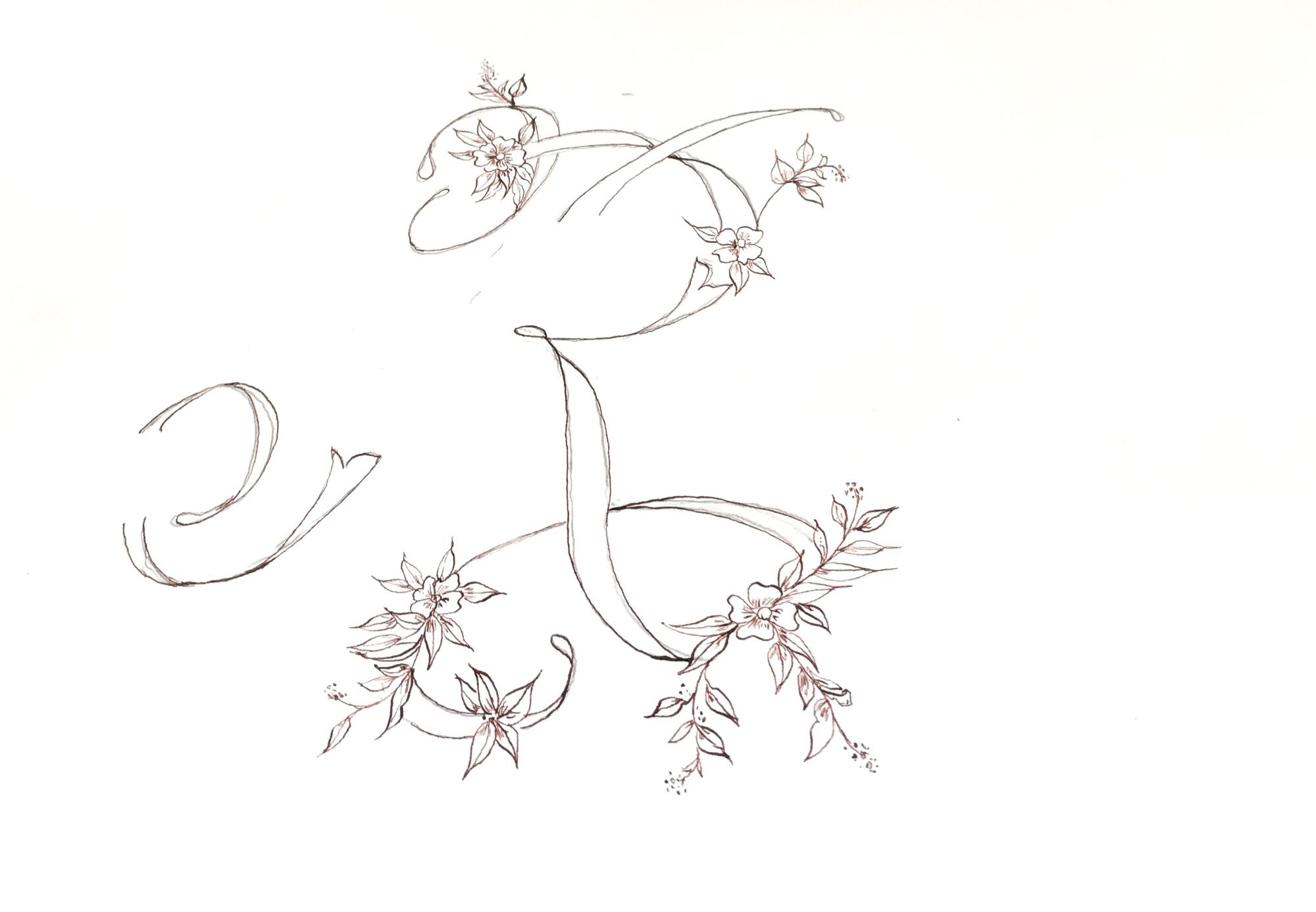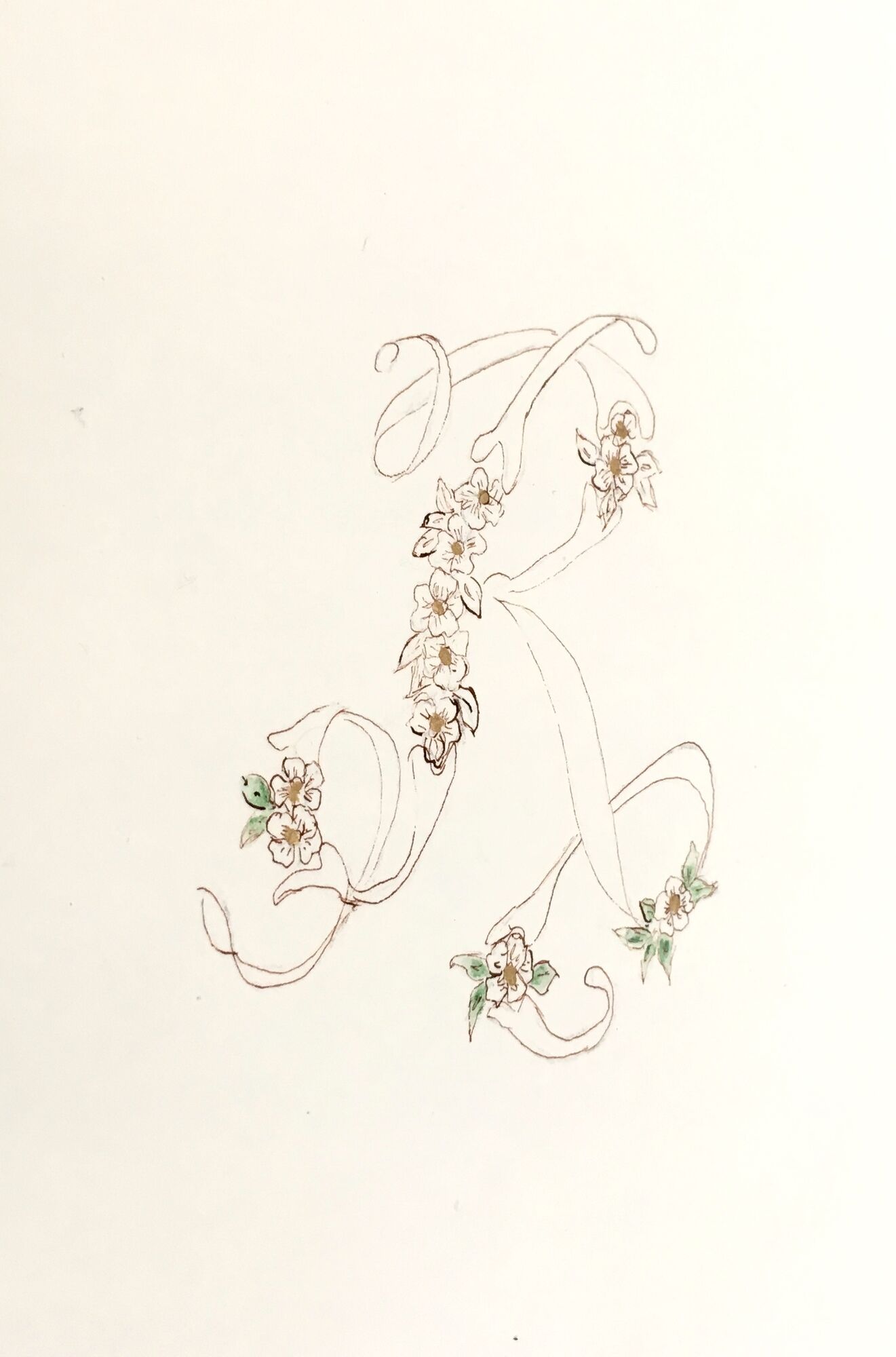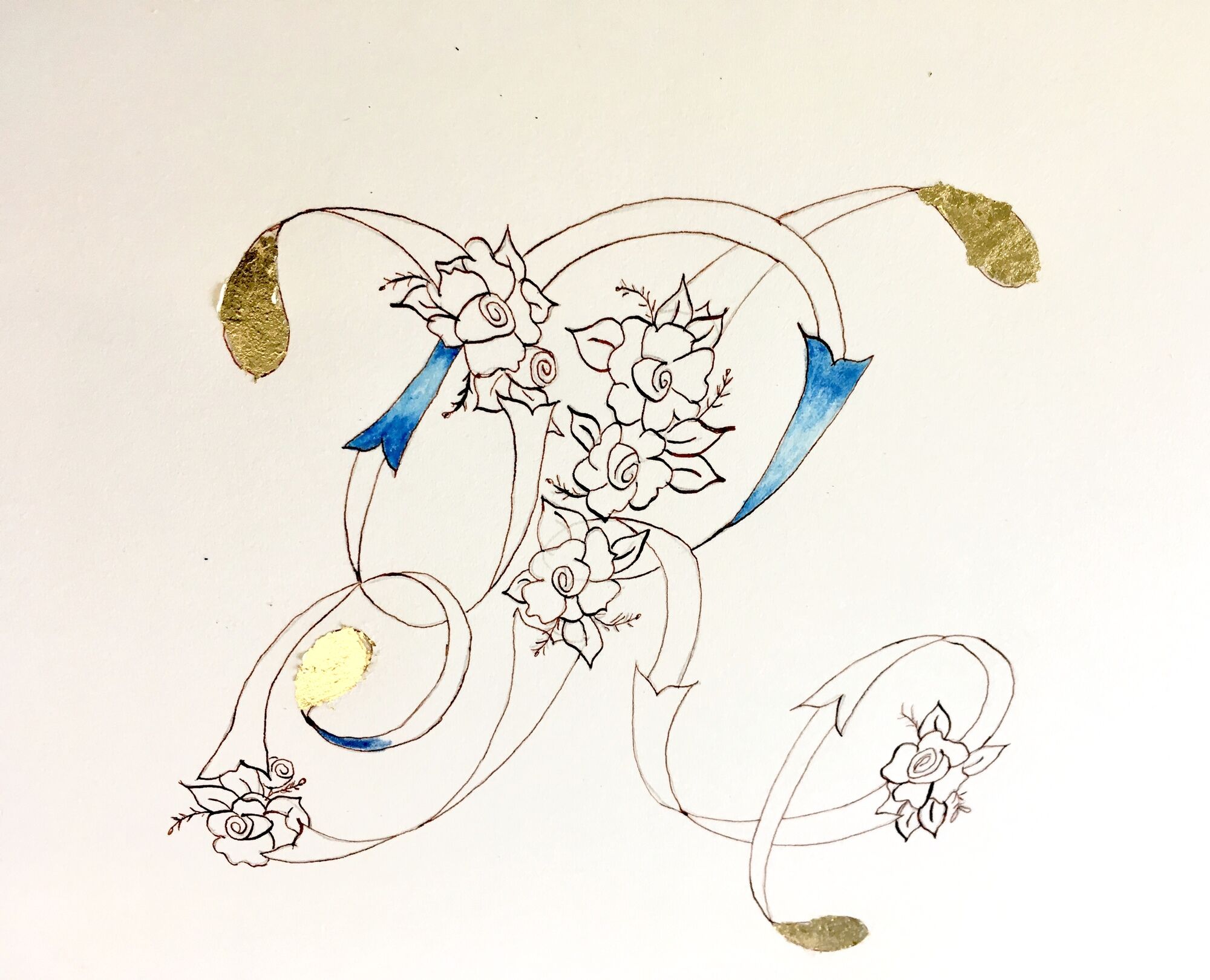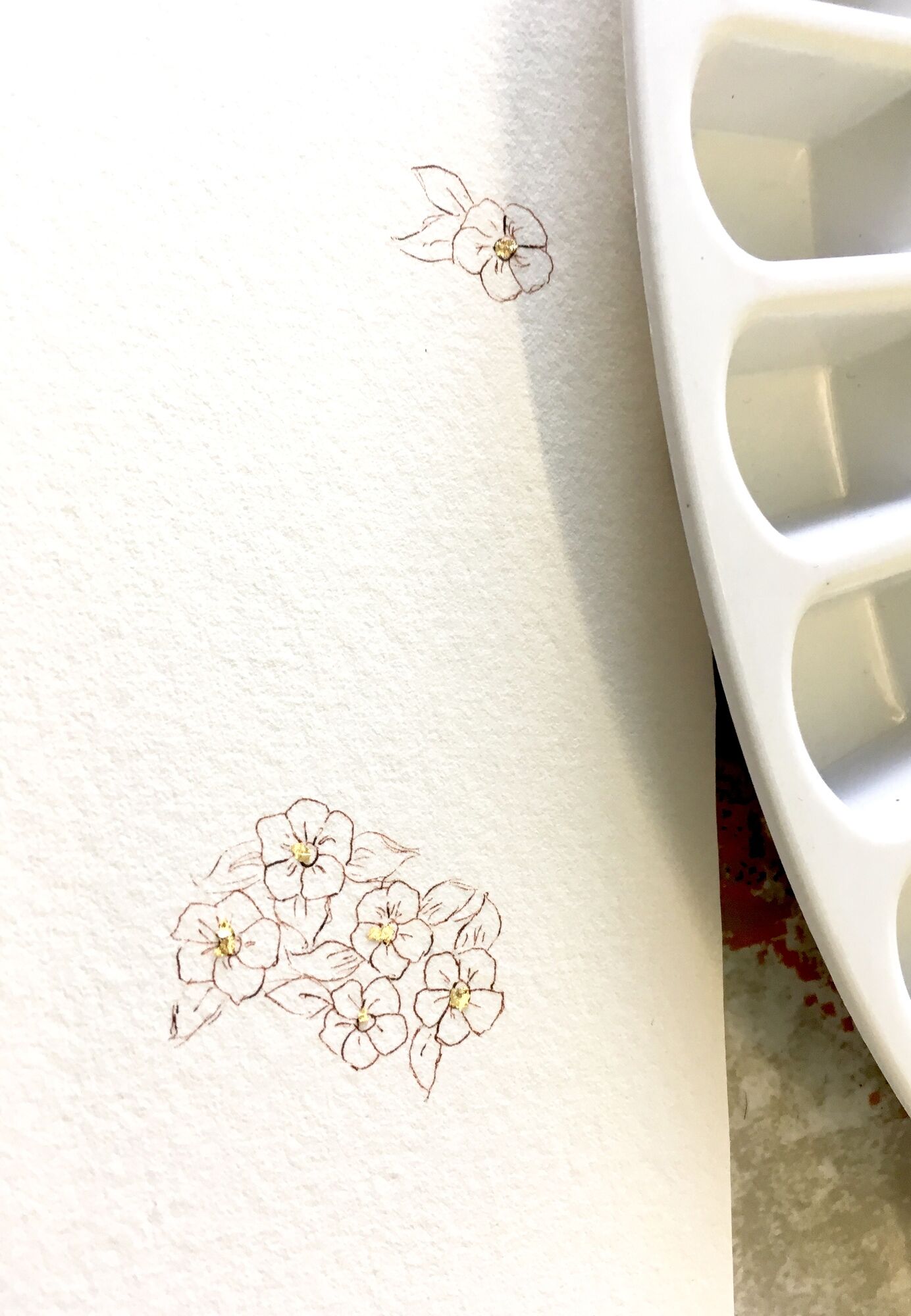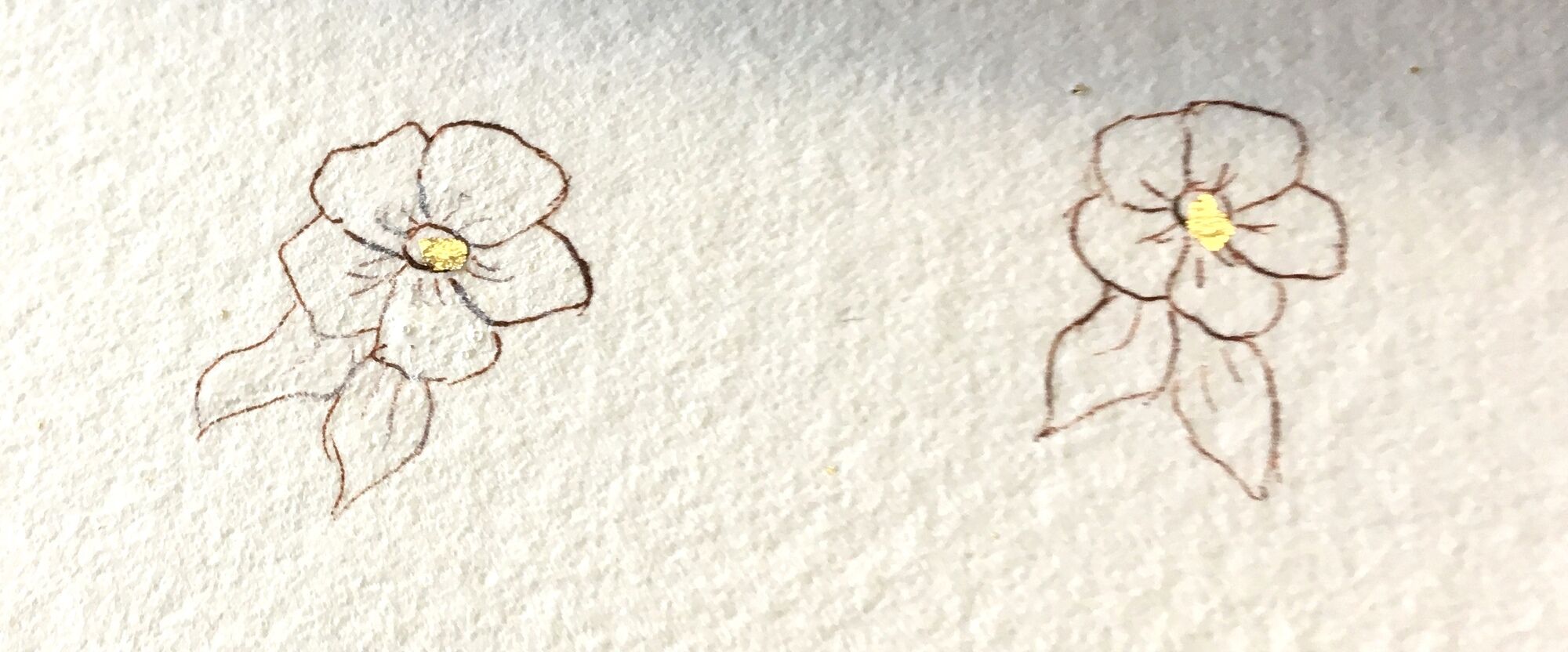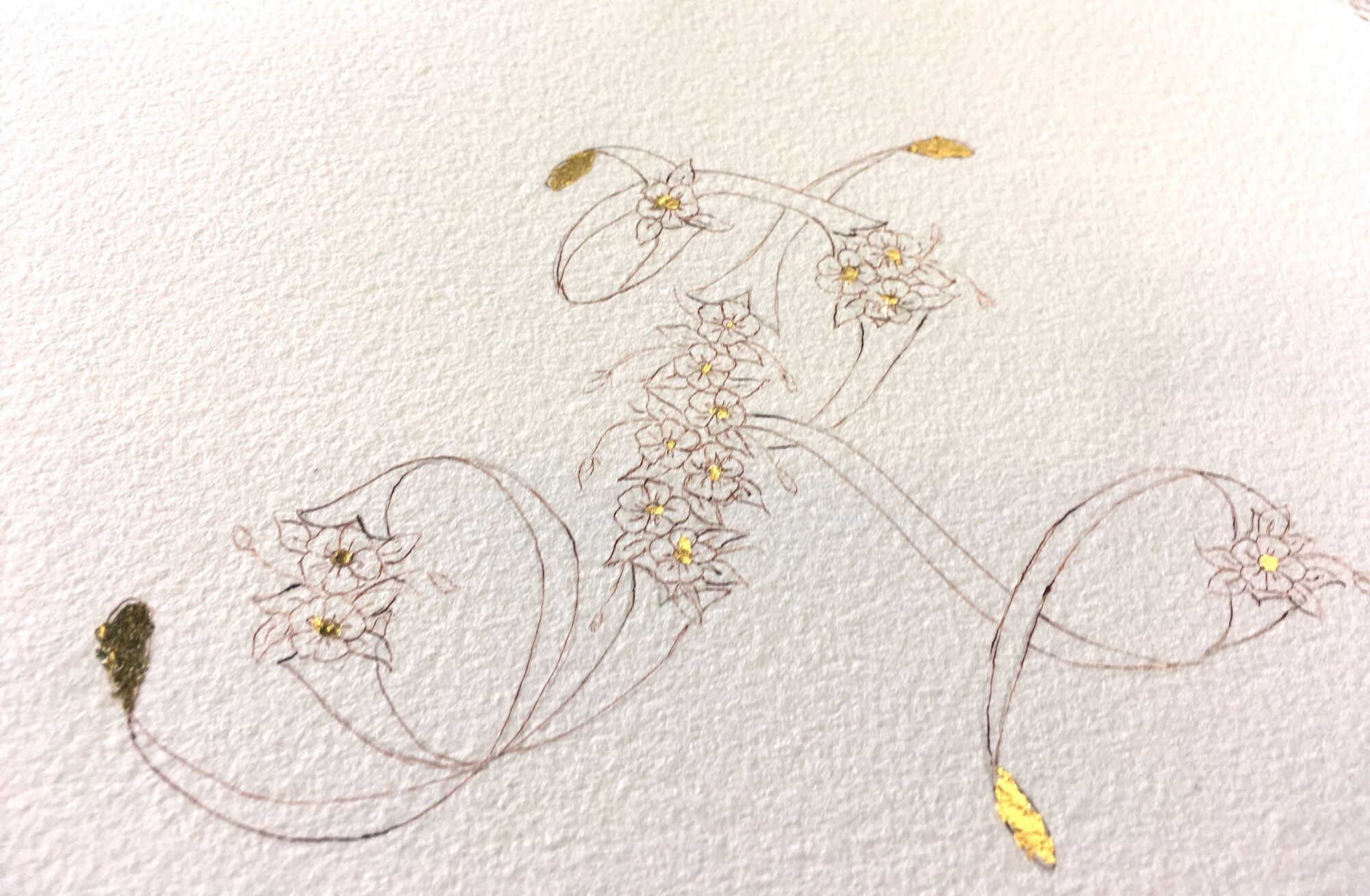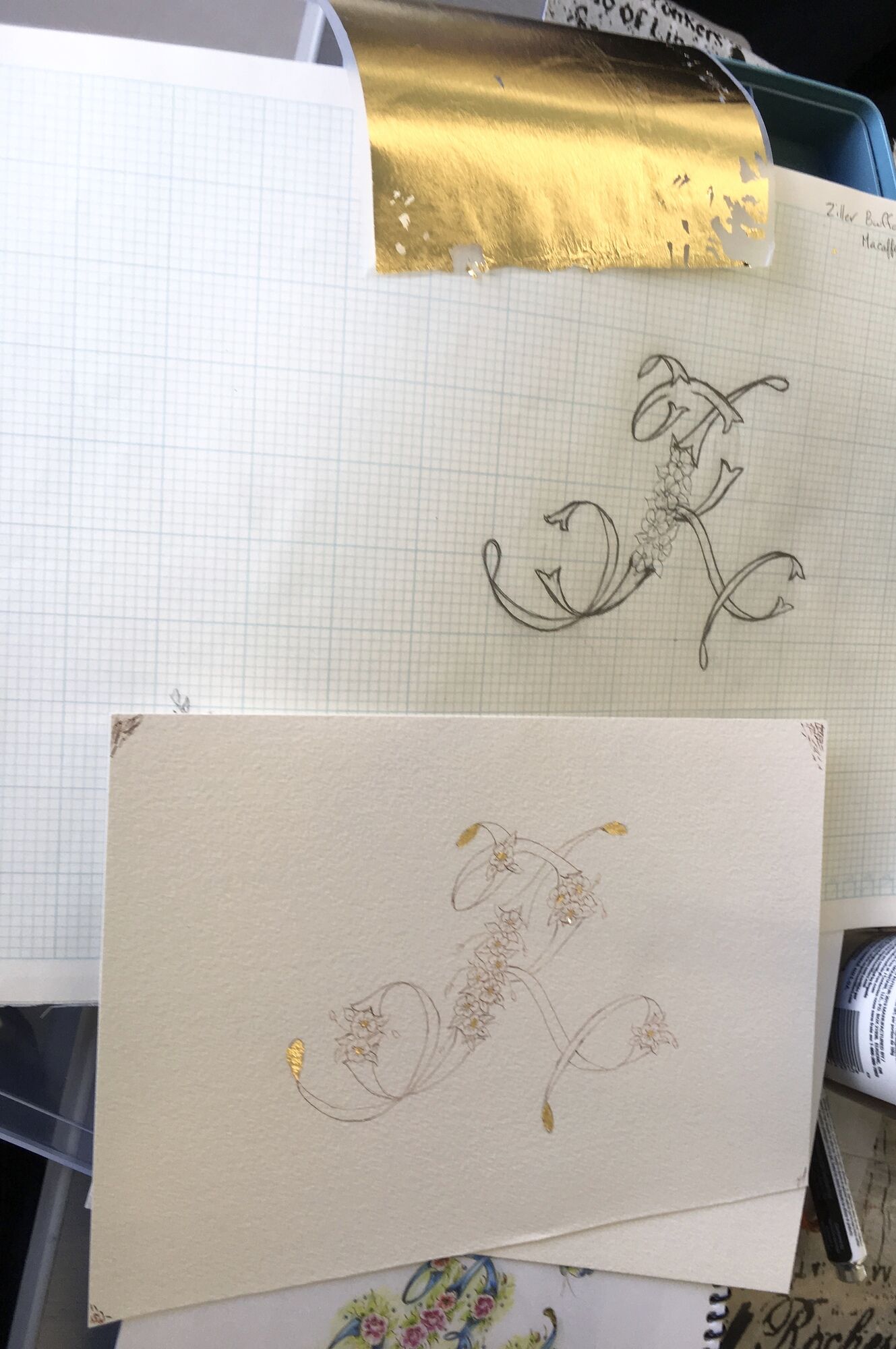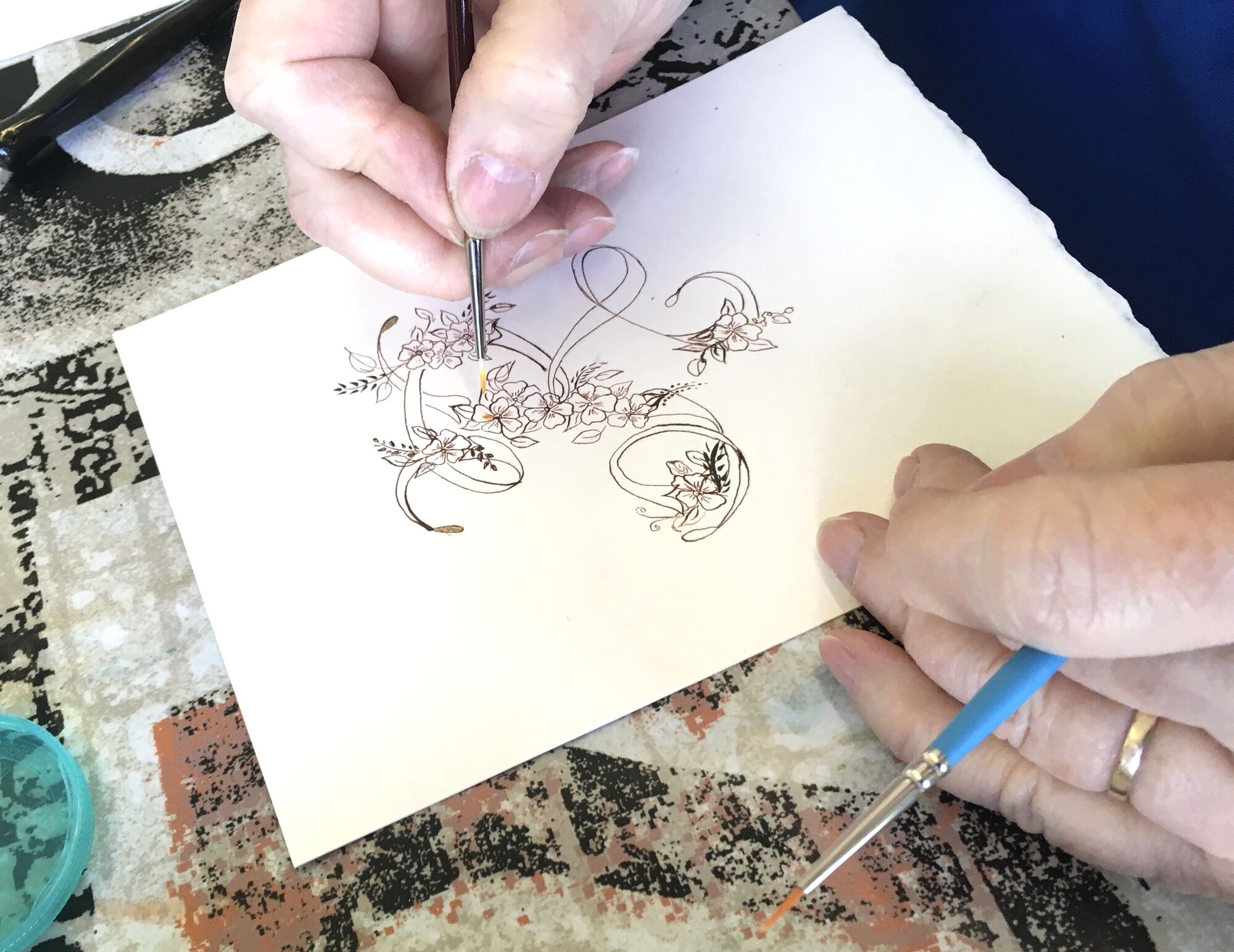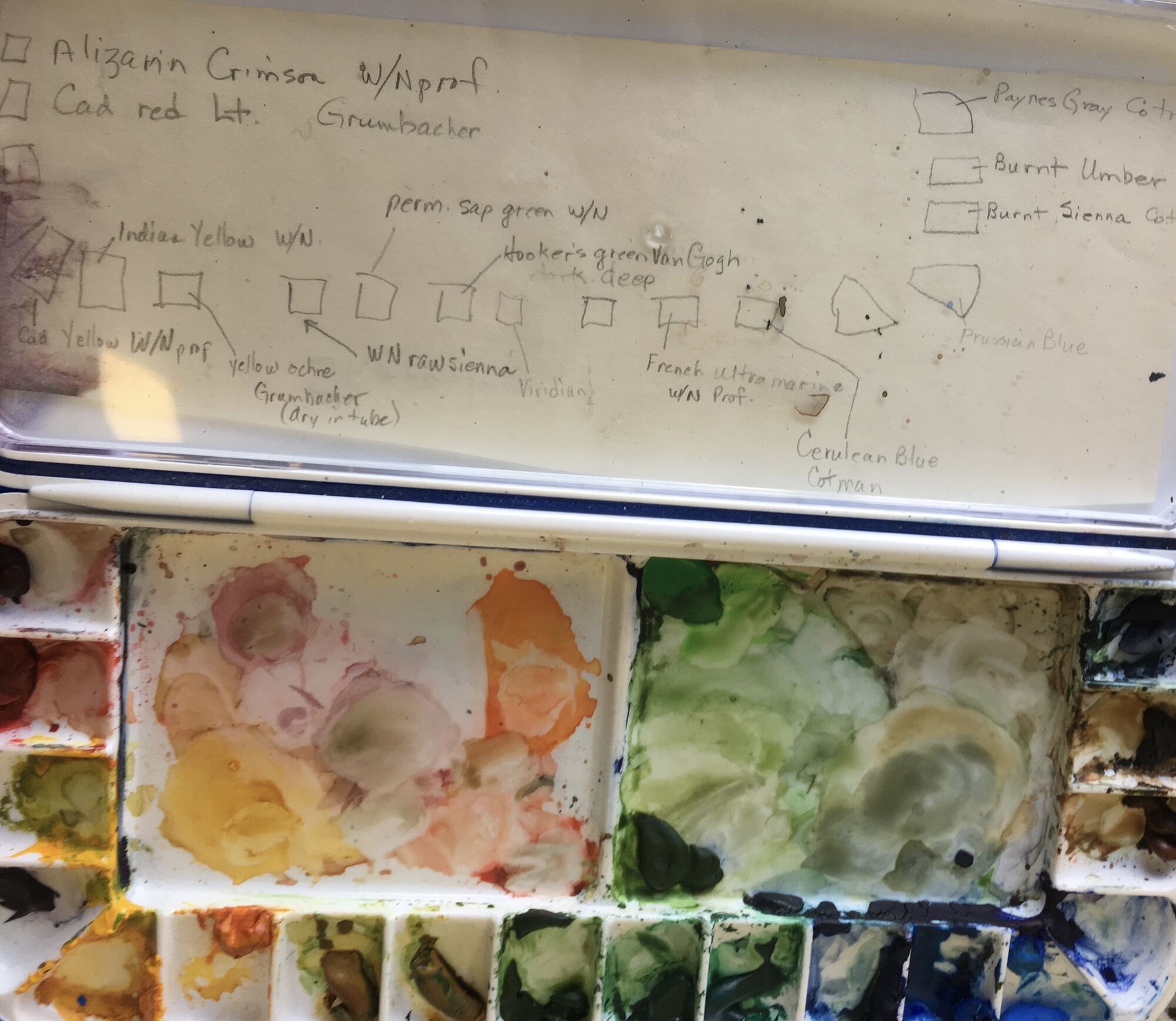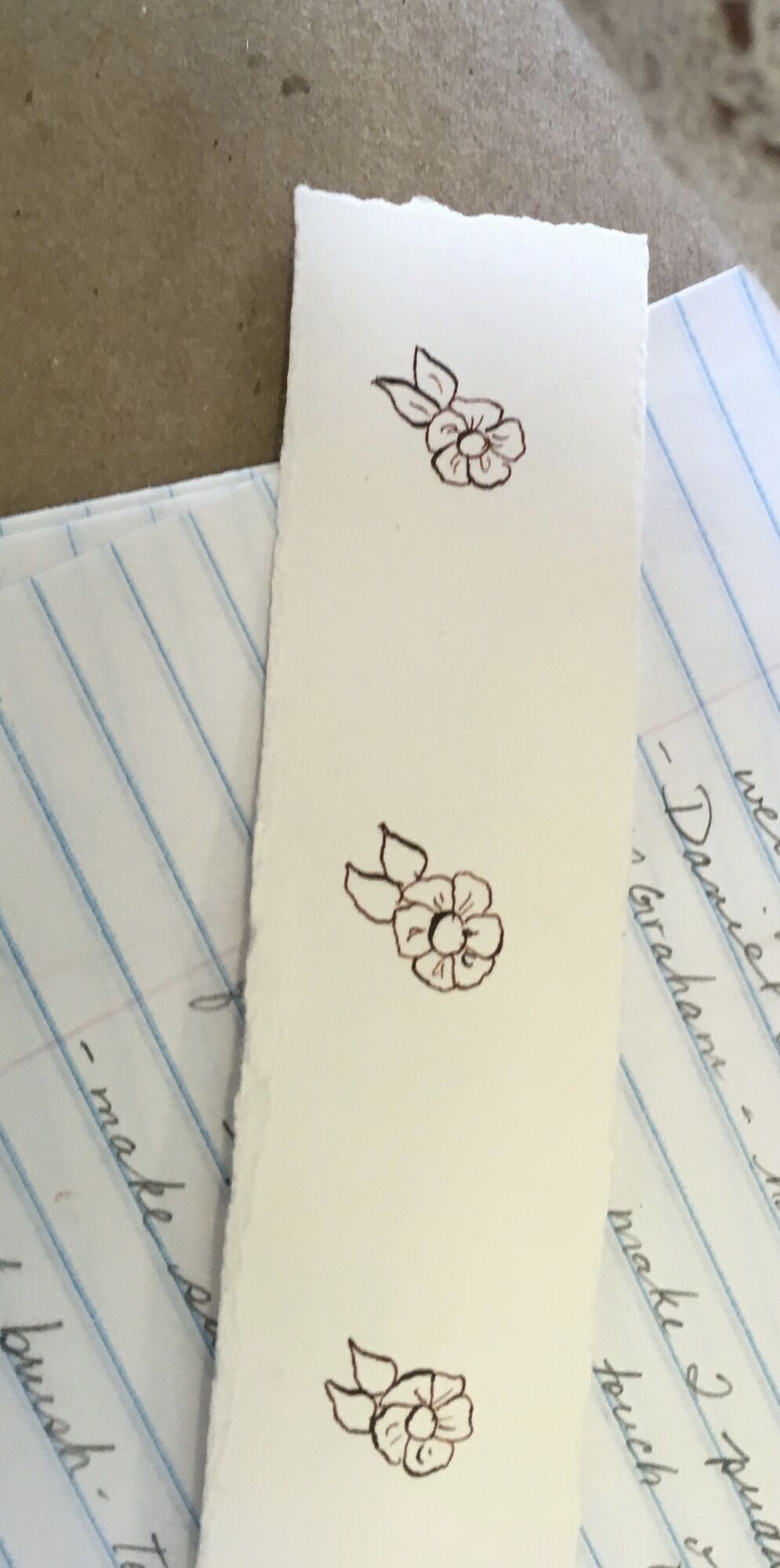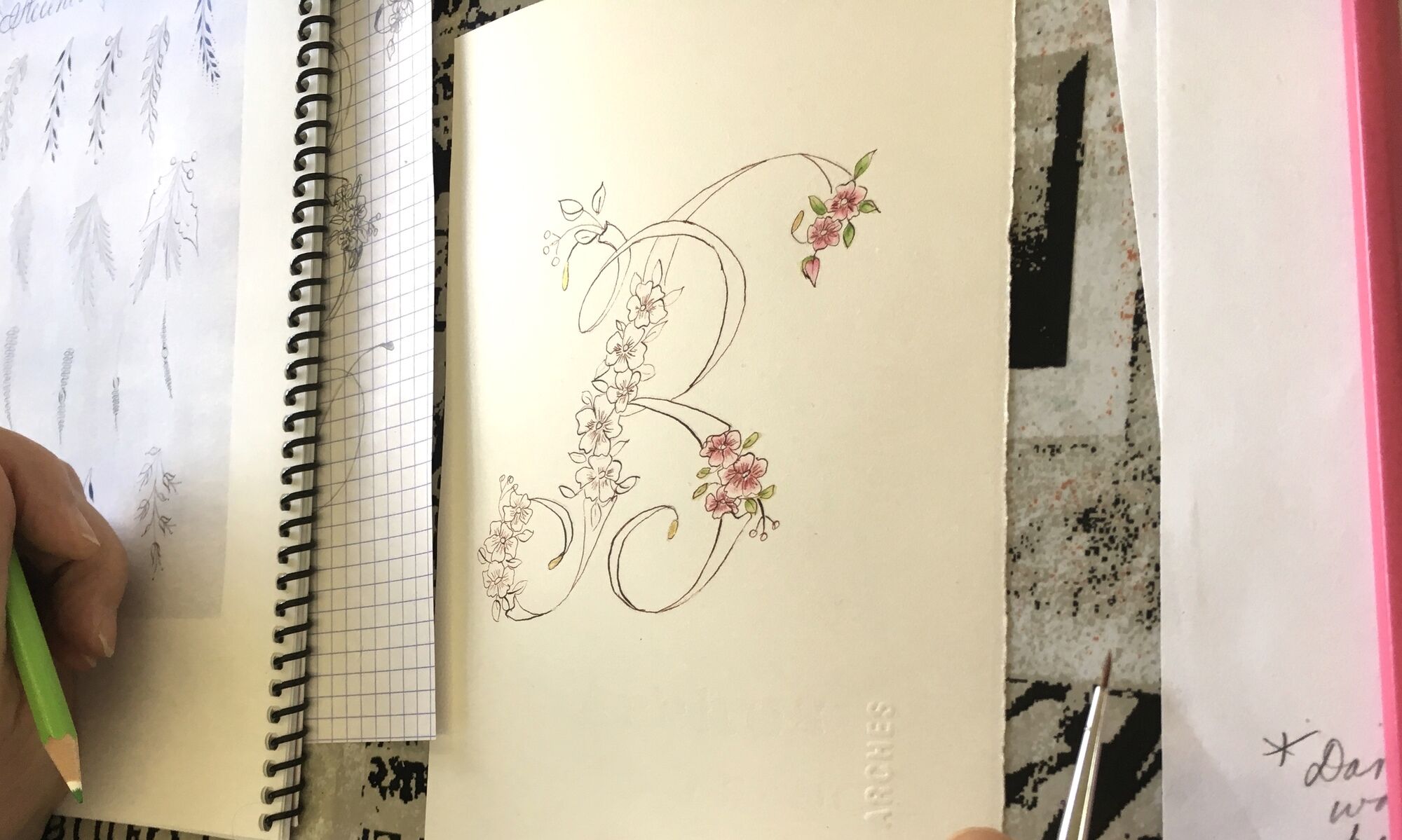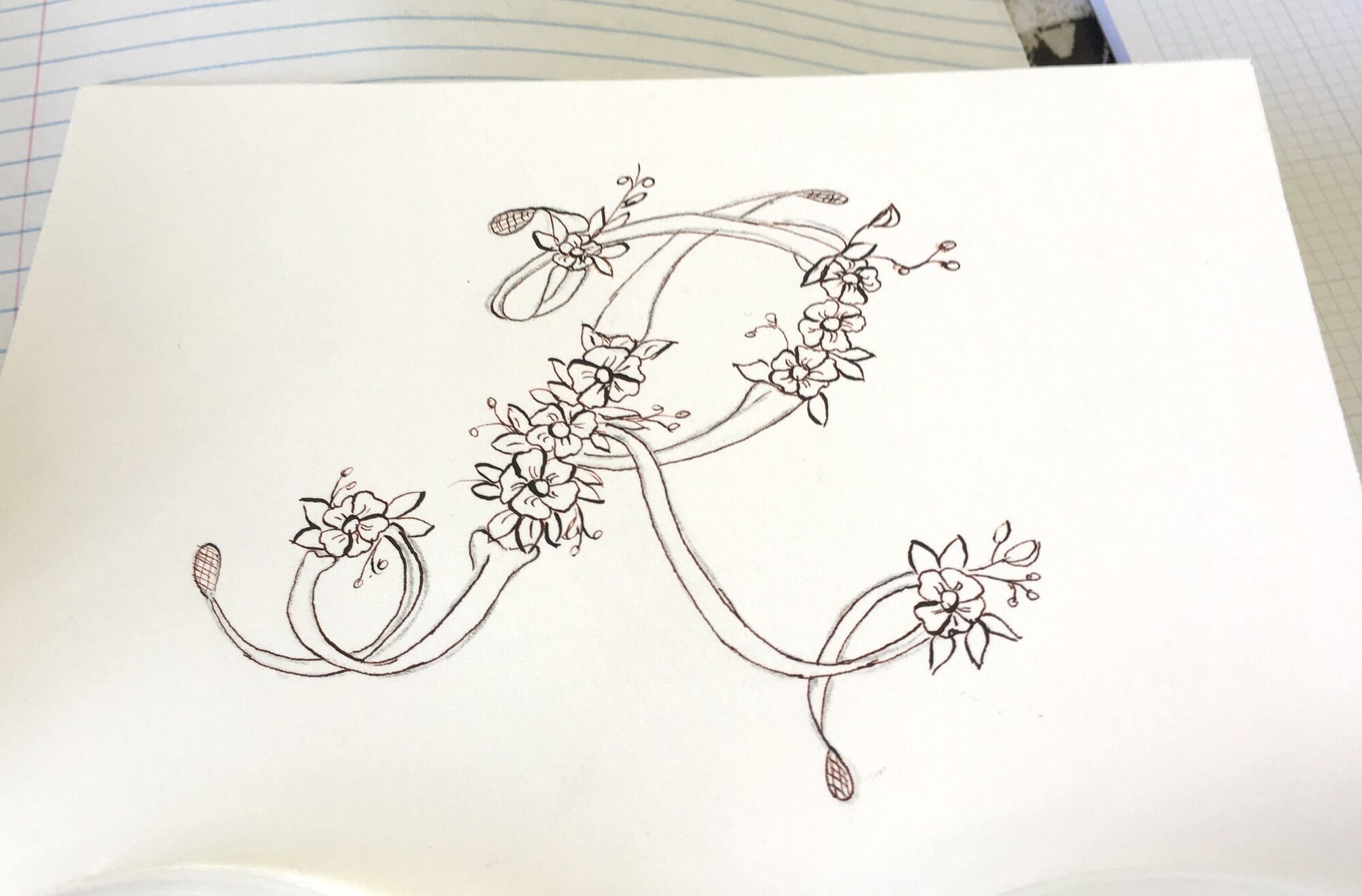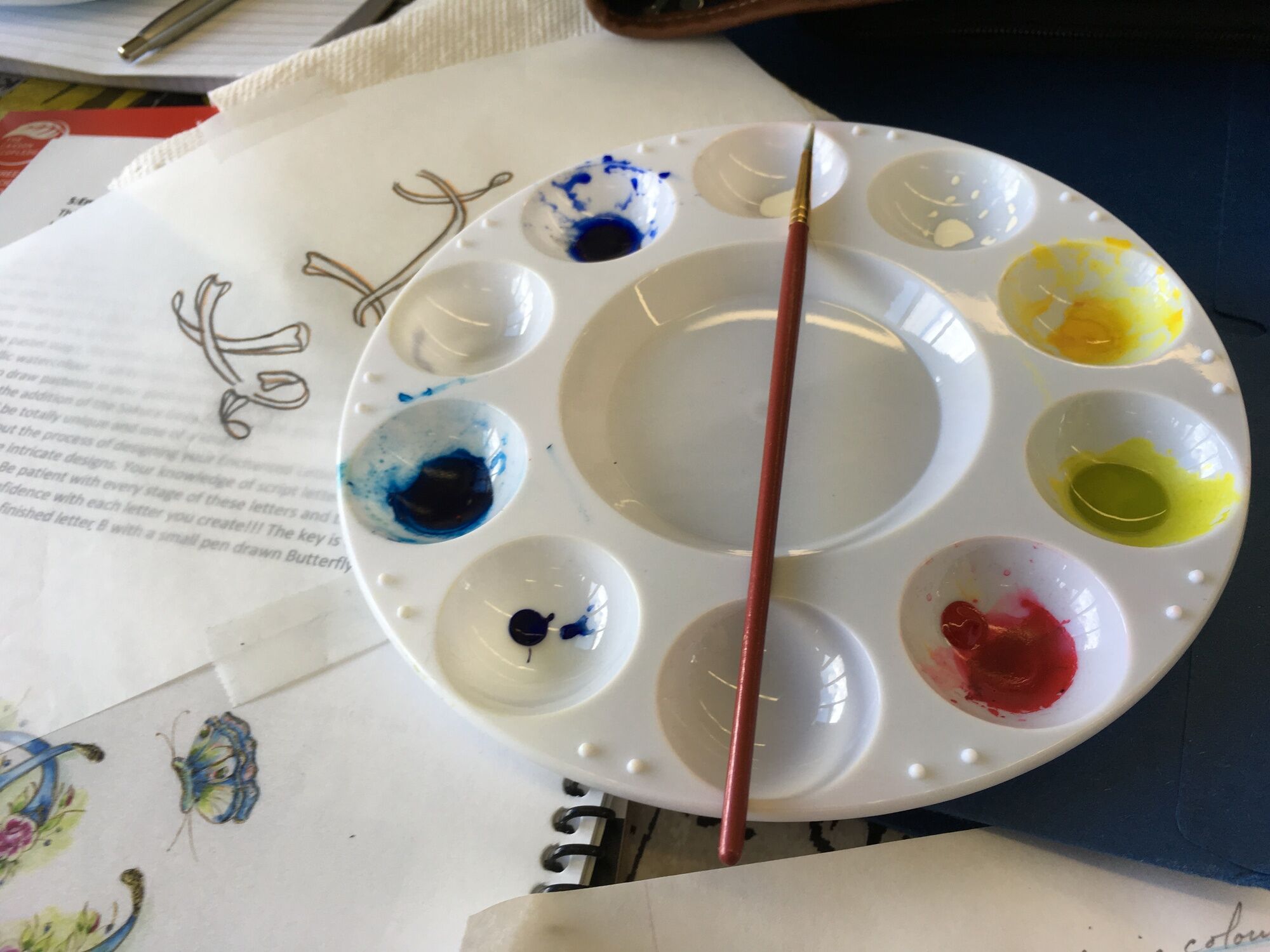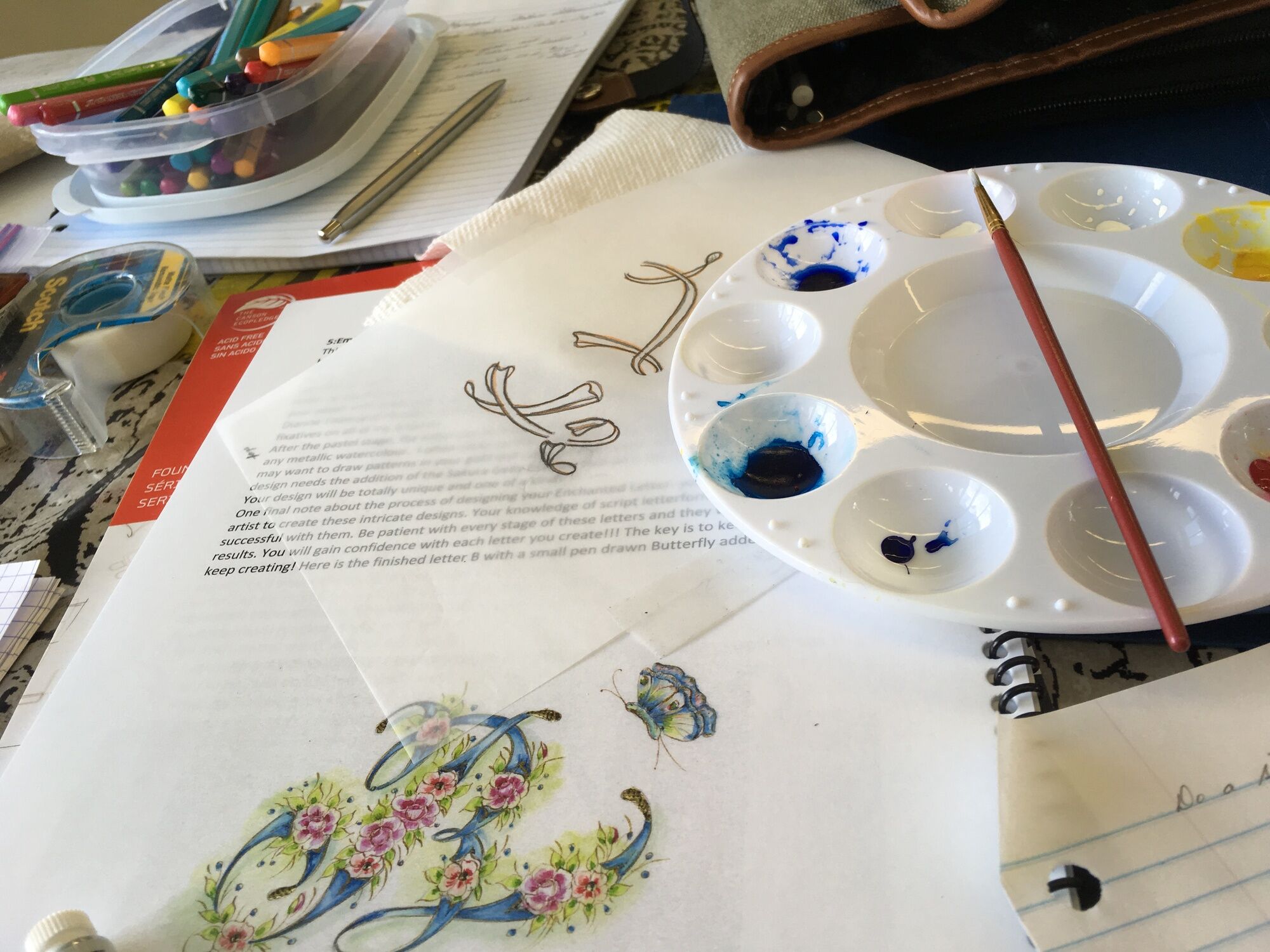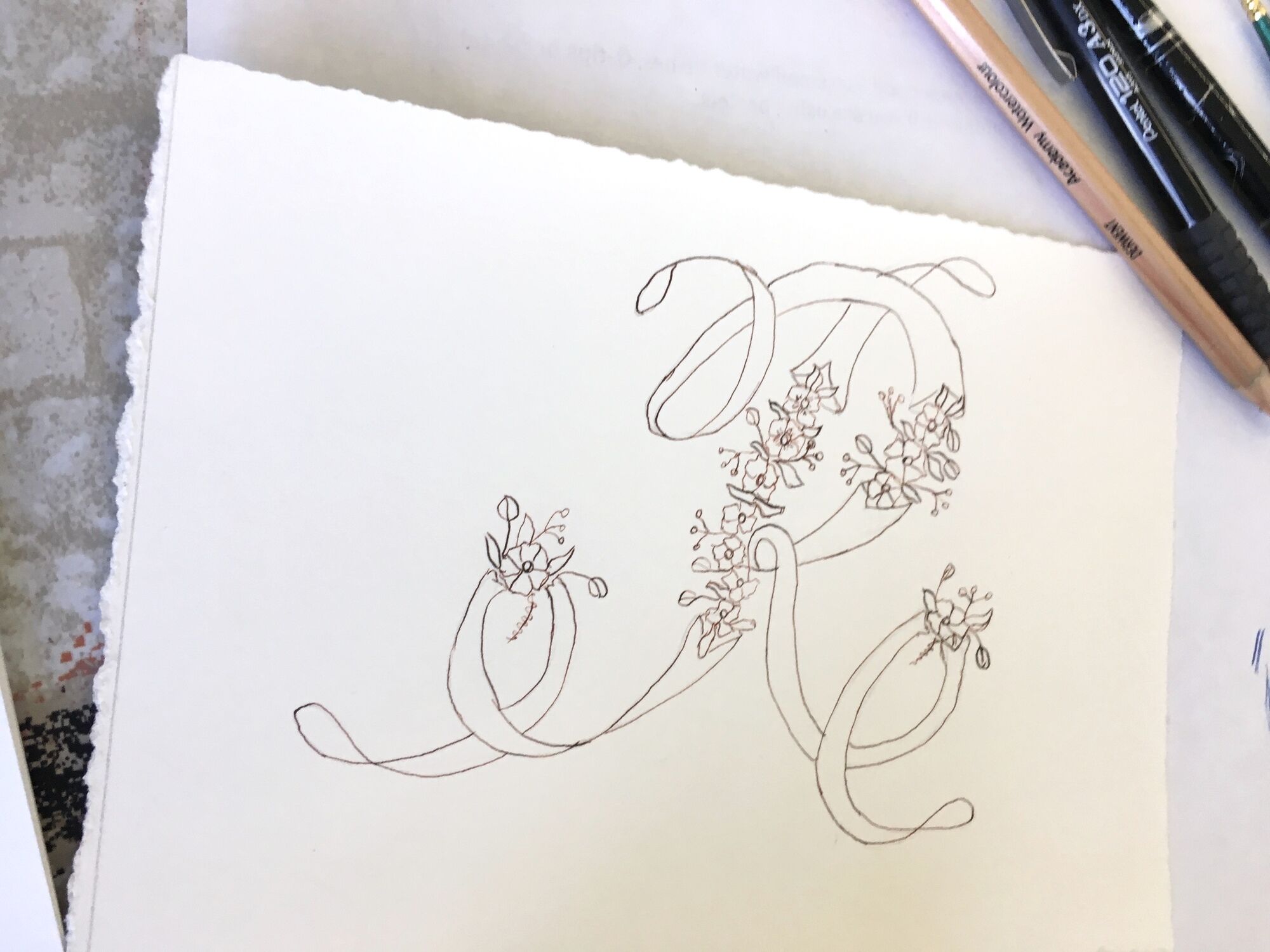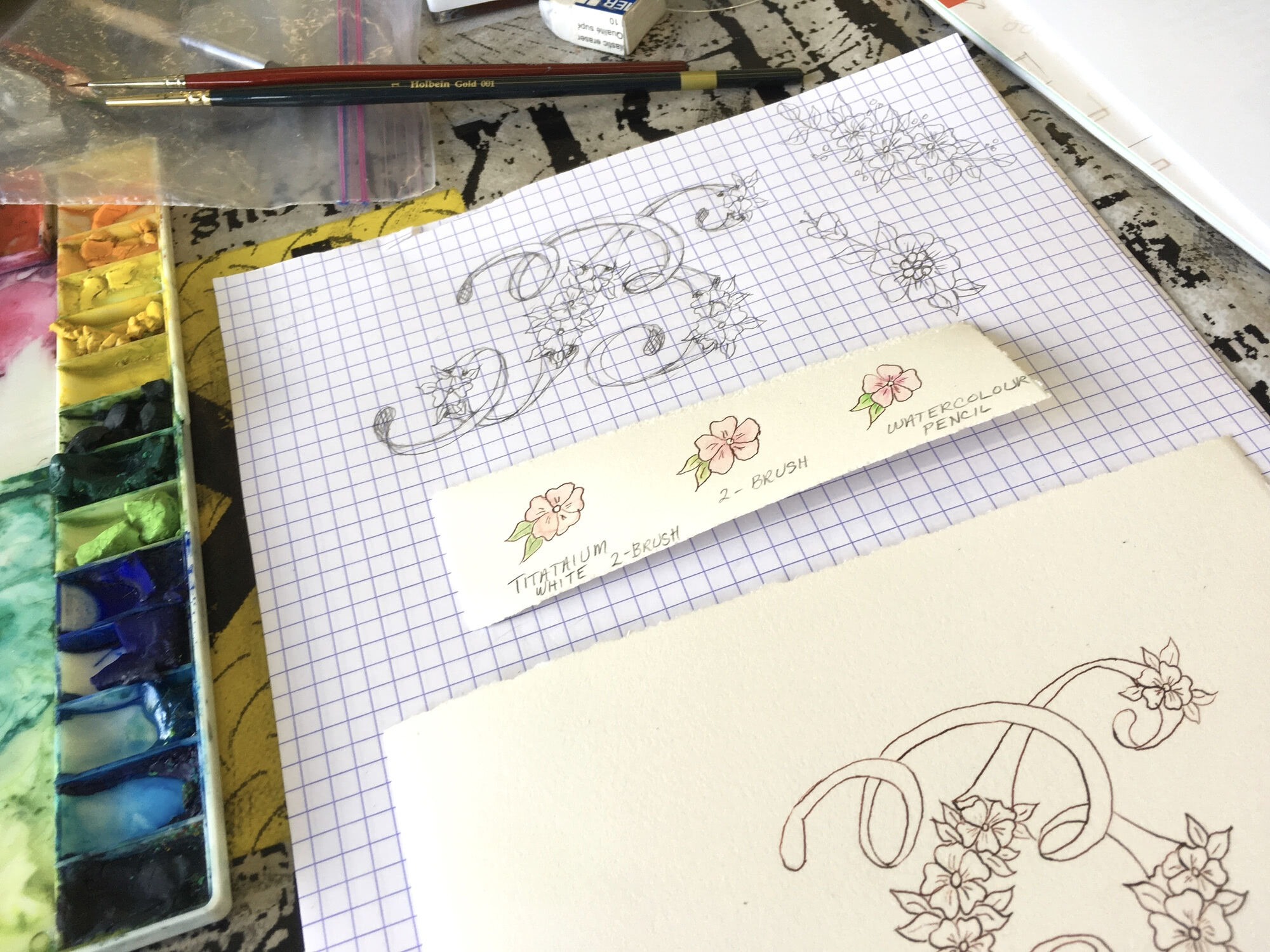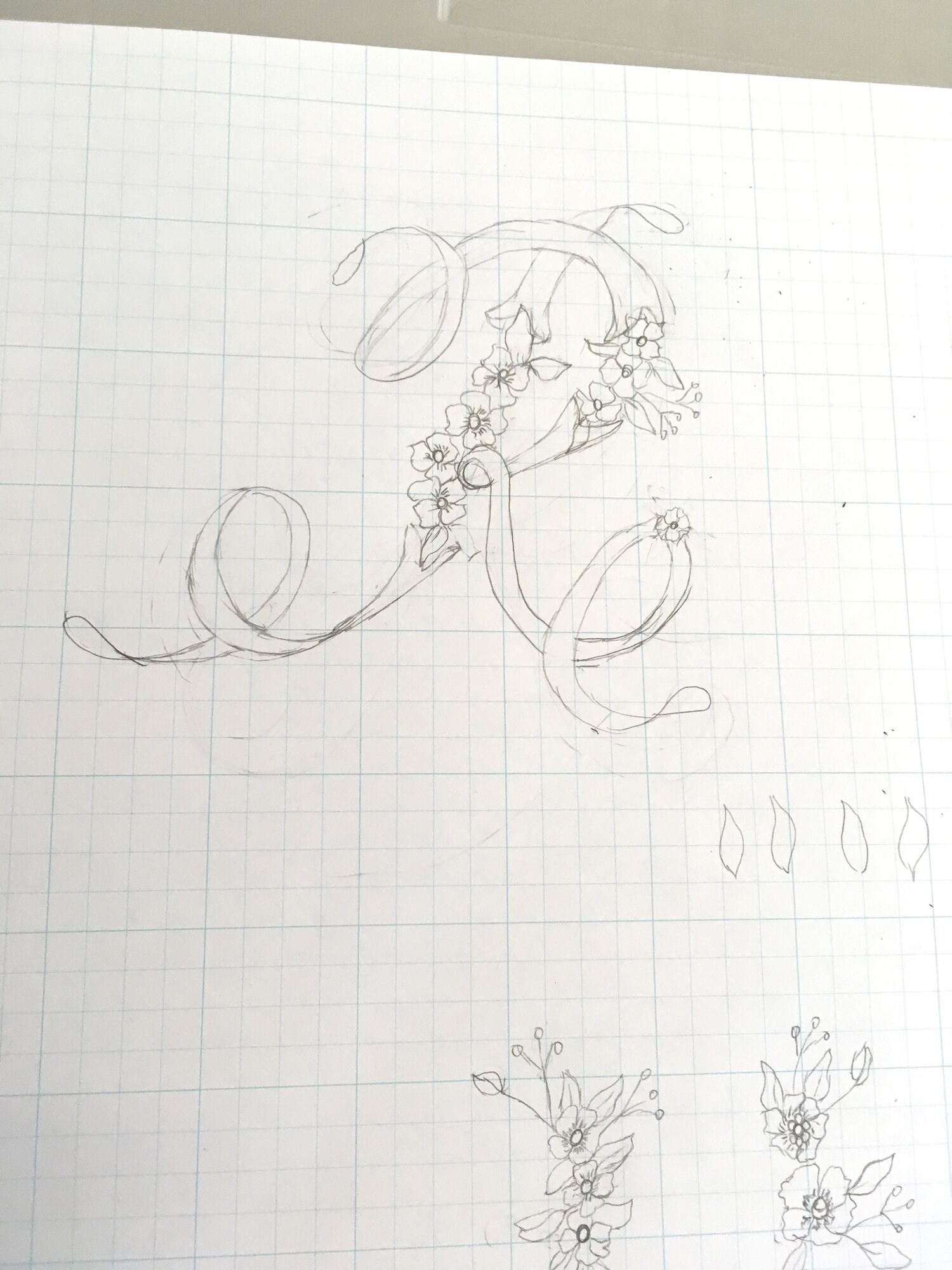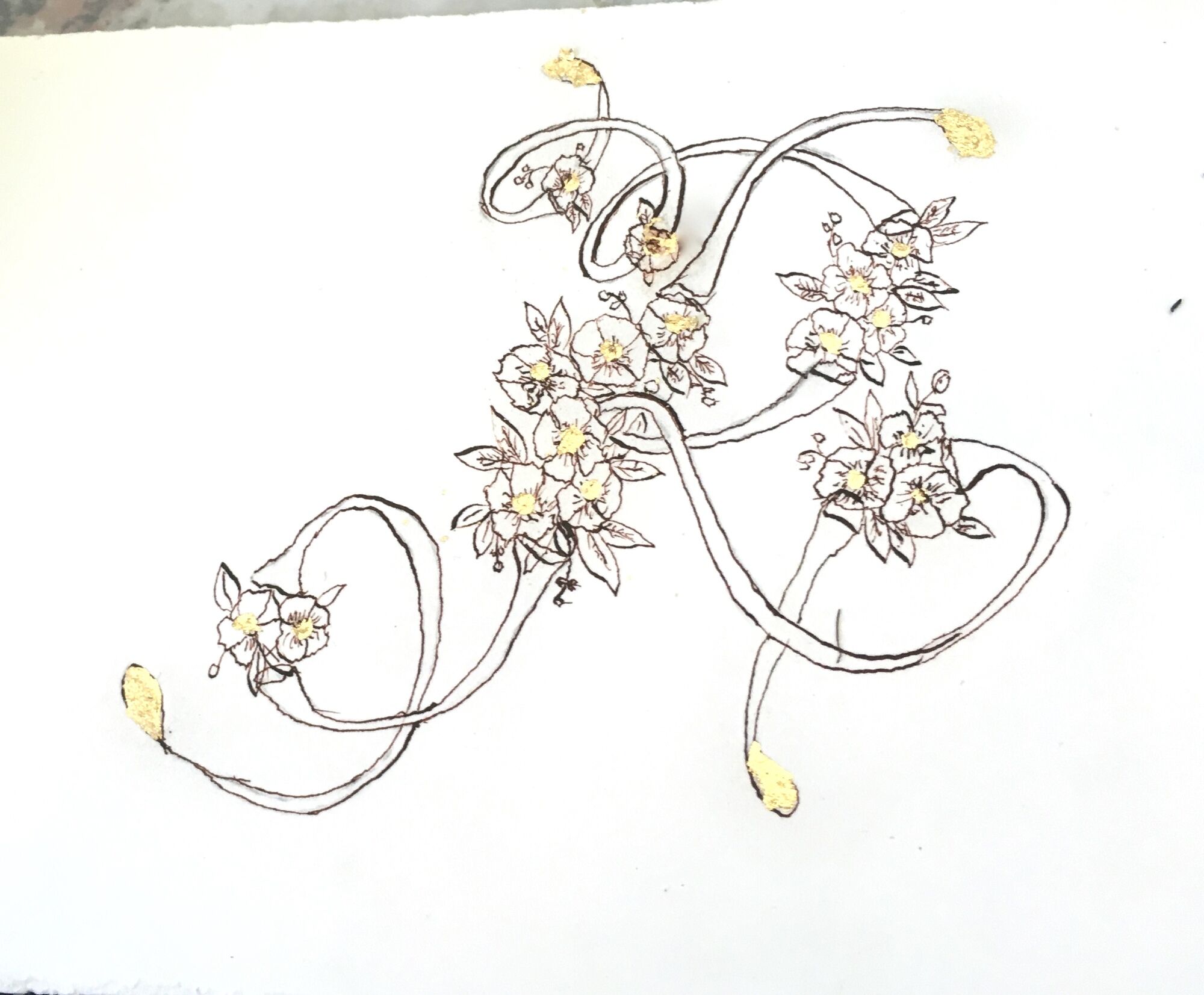 Heather's Handcrafted Pens.
For more information: Pens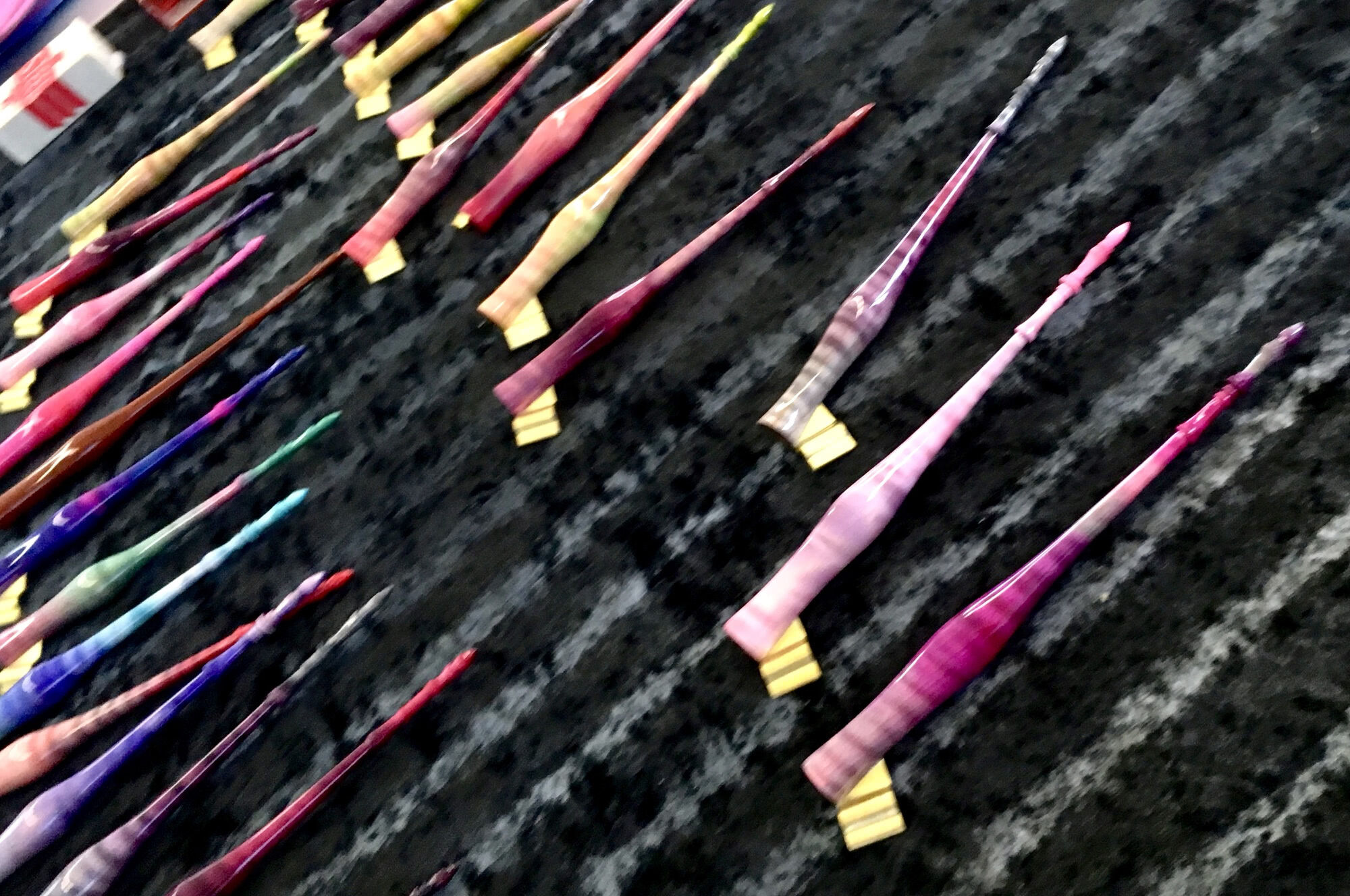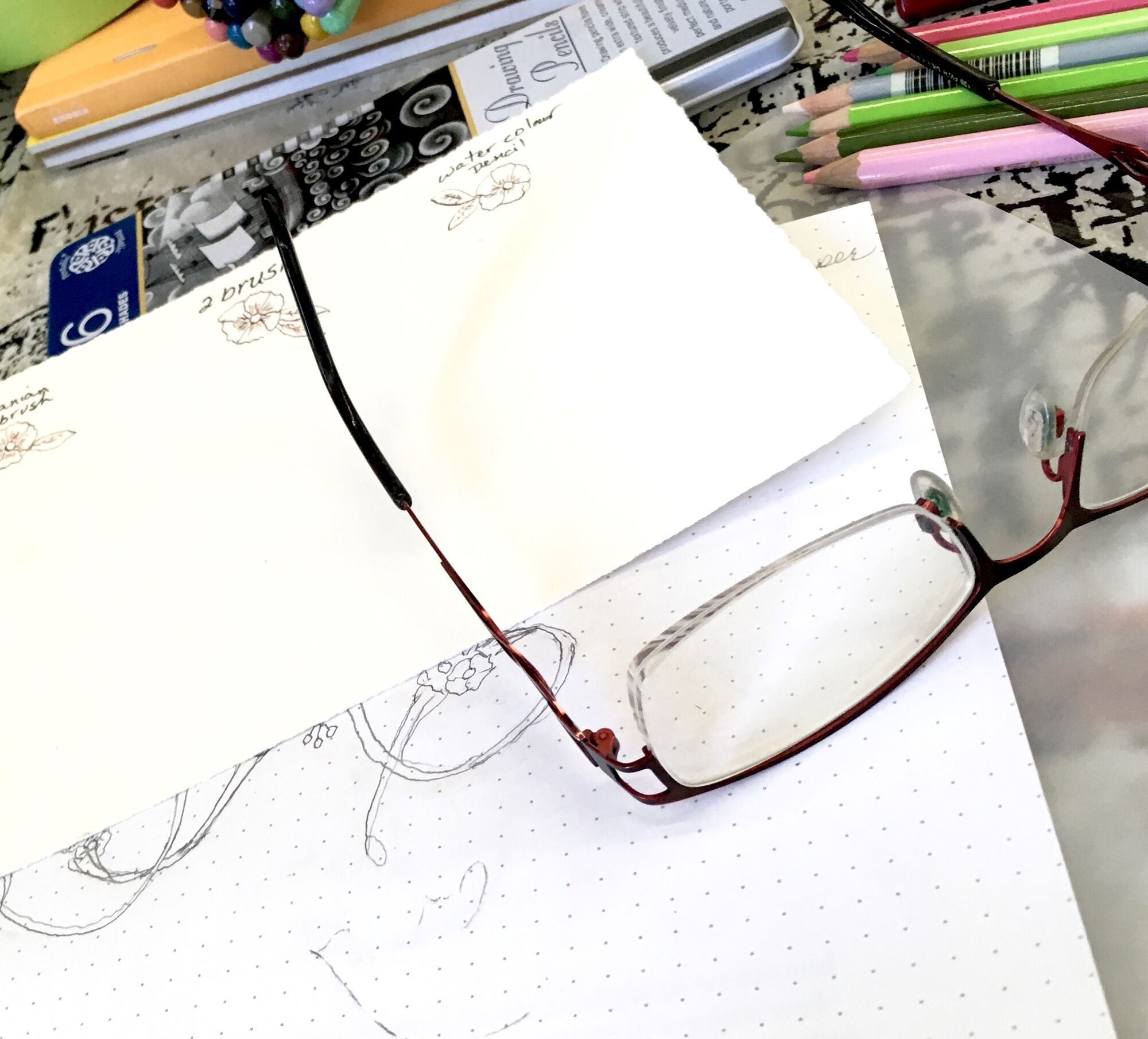 Heather's beautiful handcrafted cards.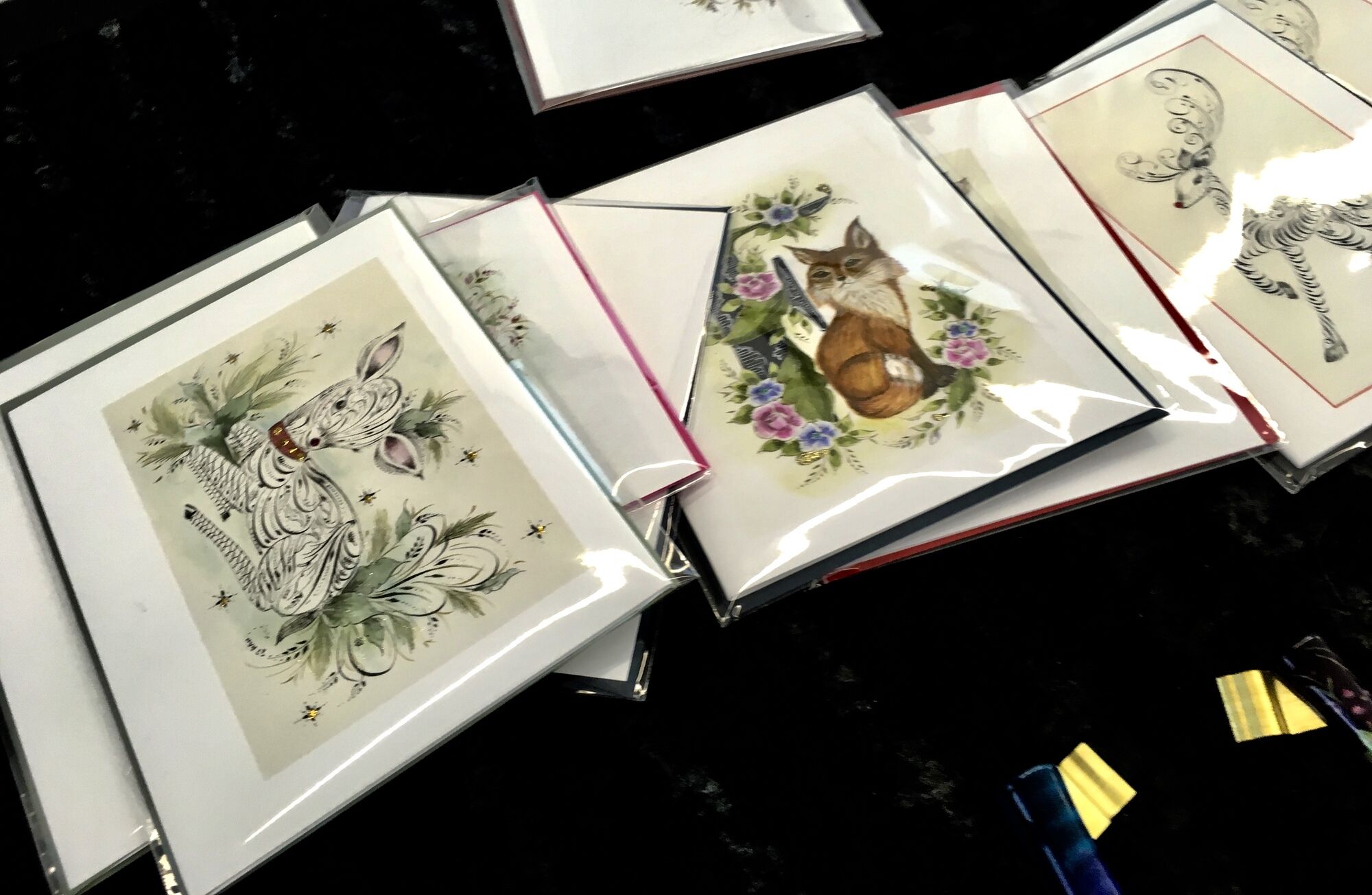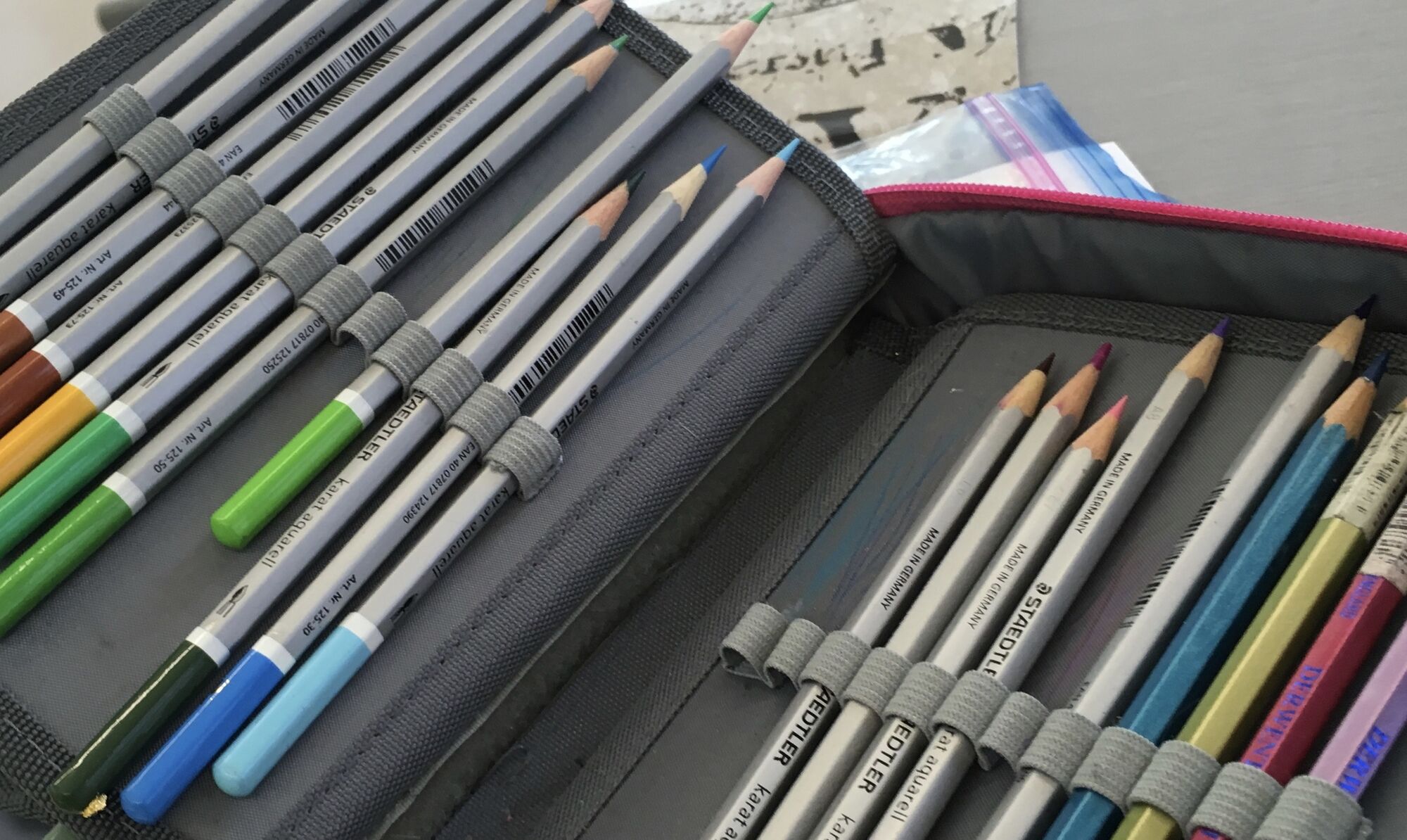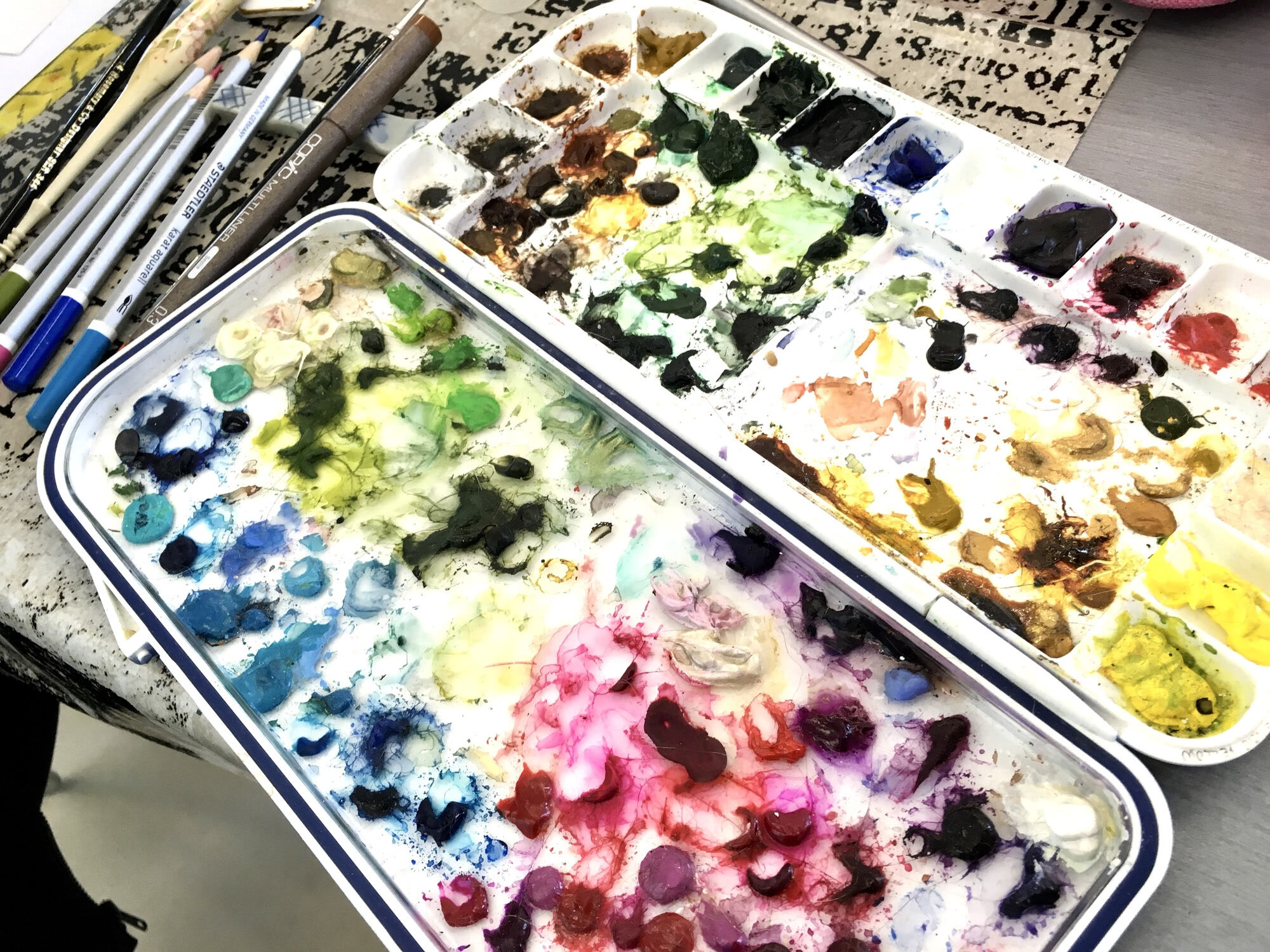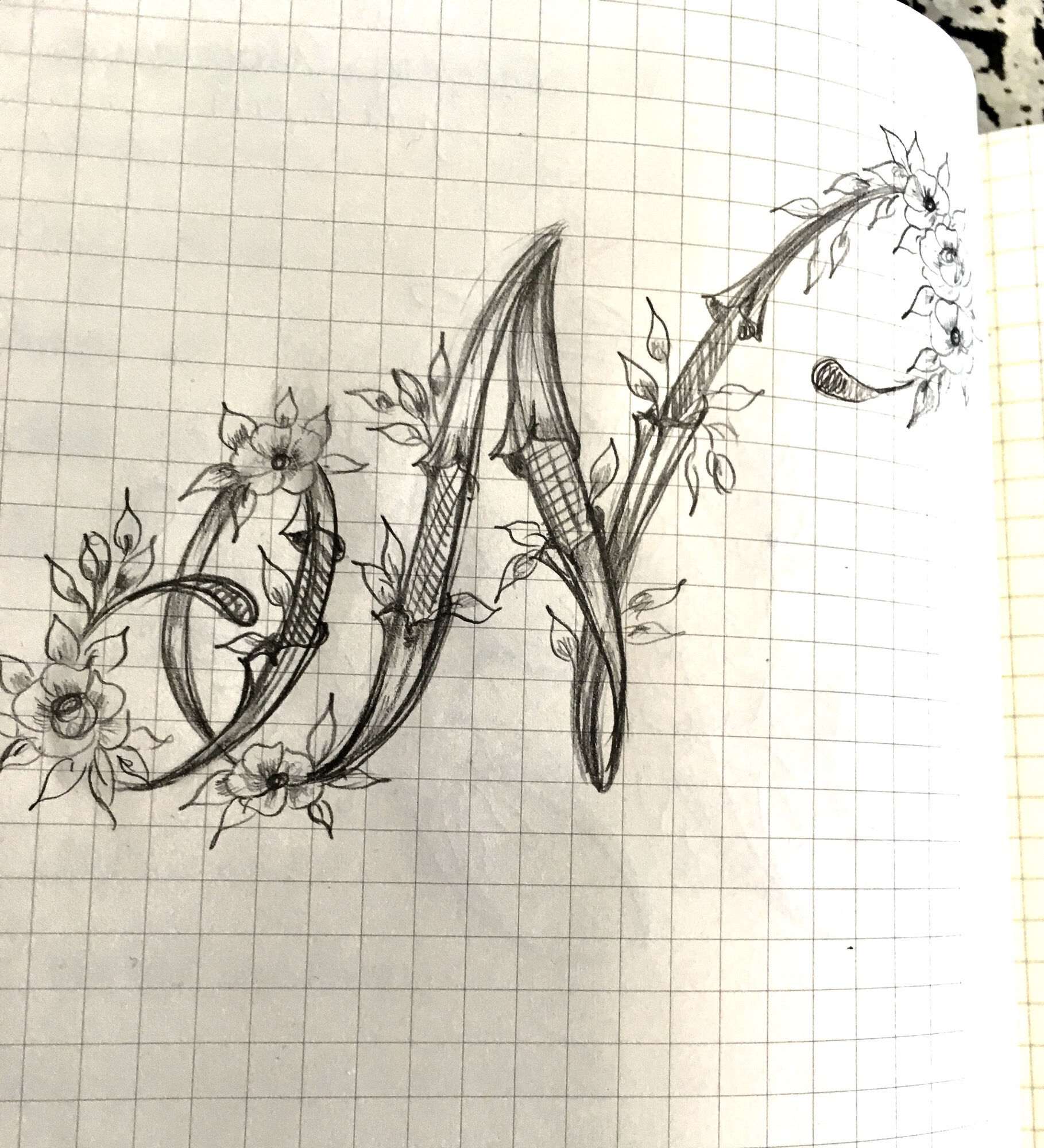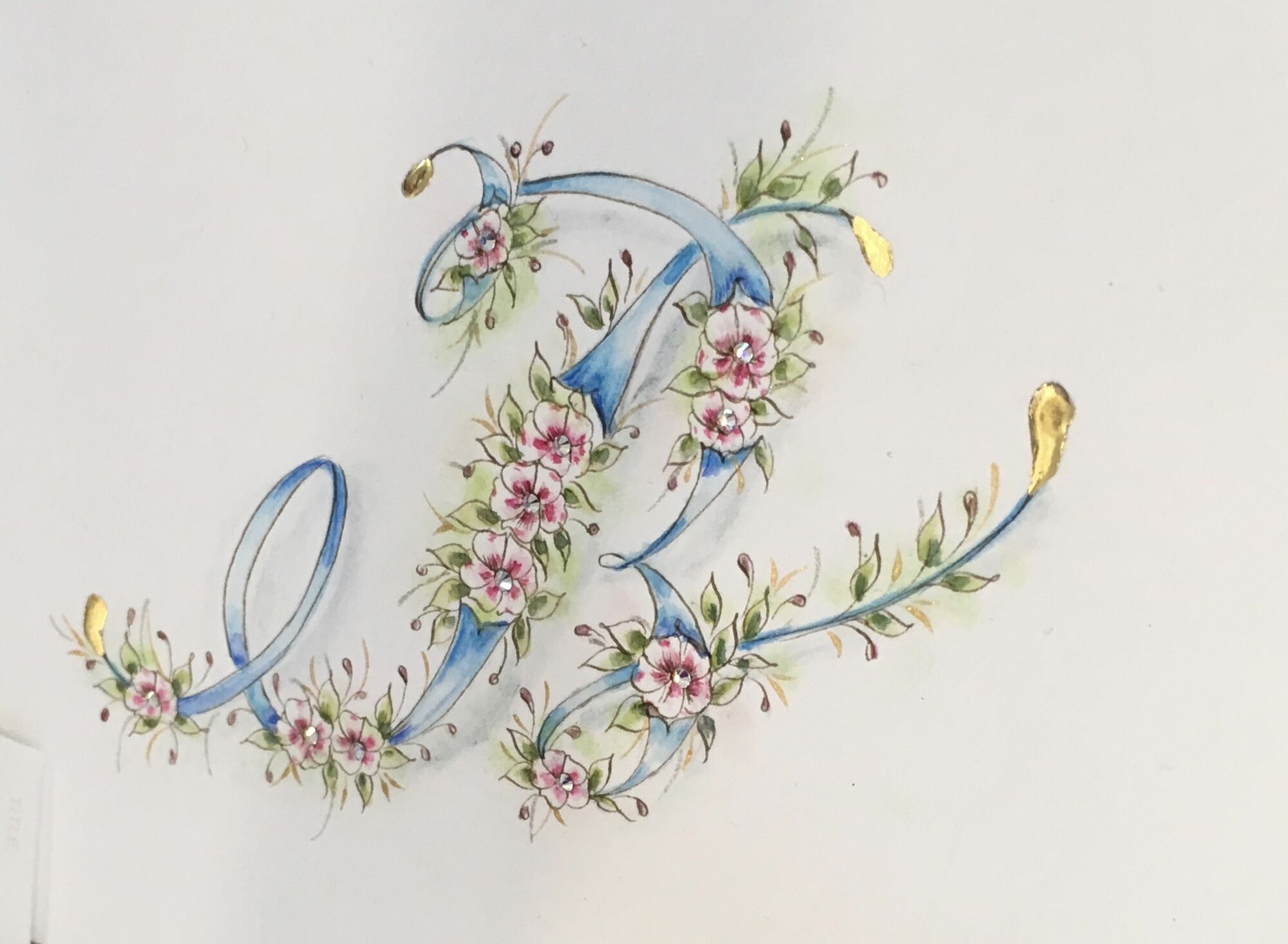 Heather demonstrating gradation techniques.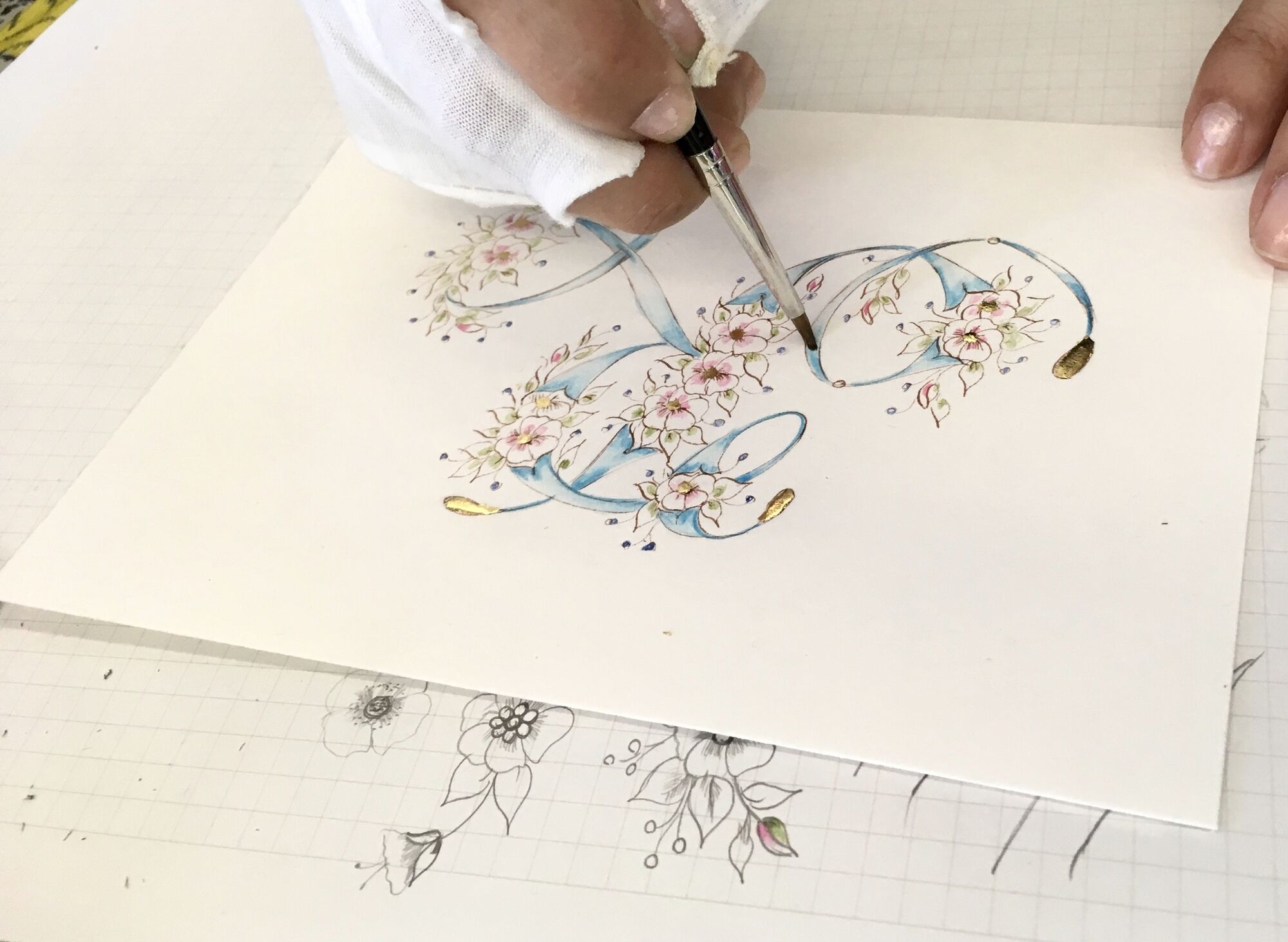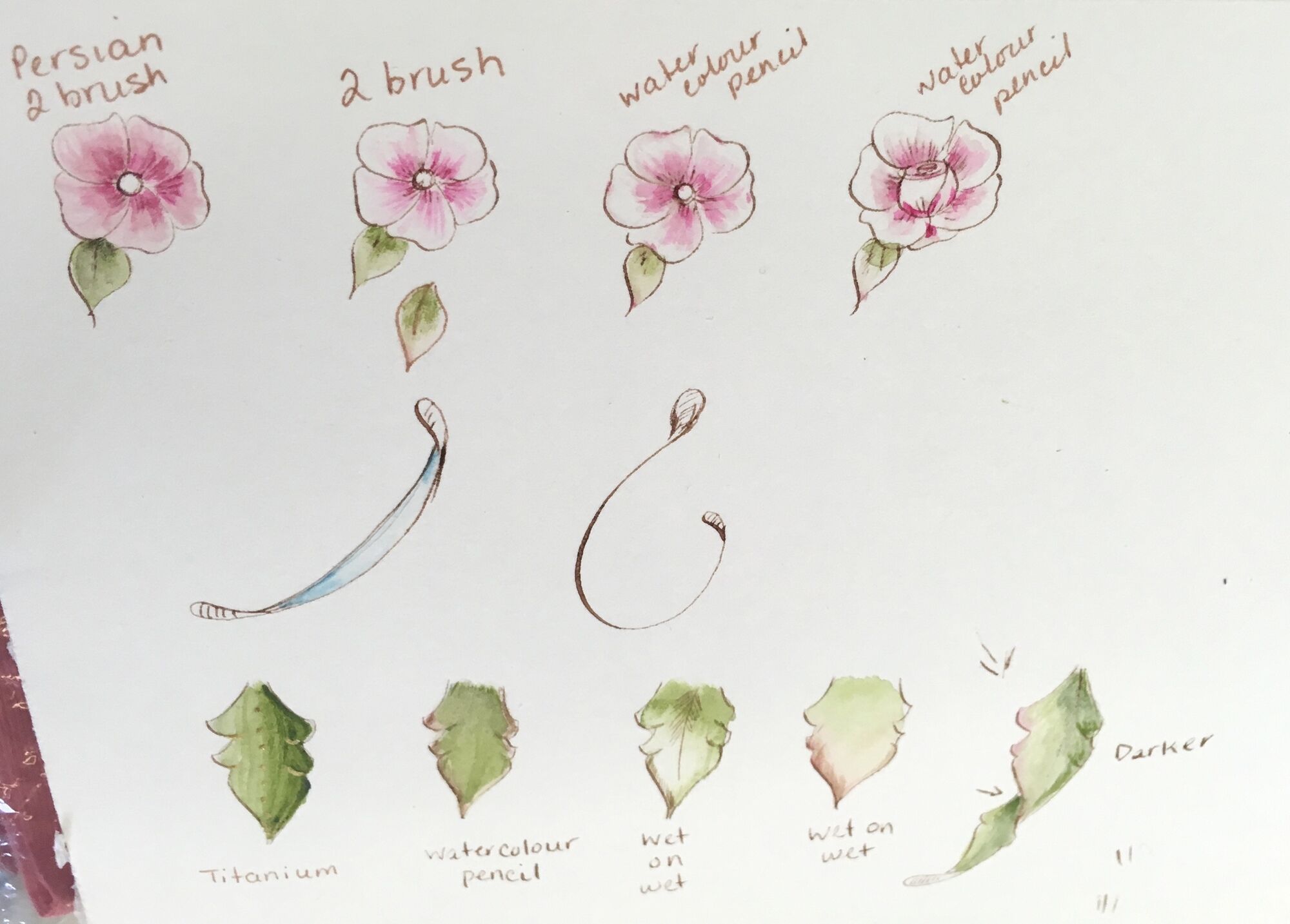 Nibs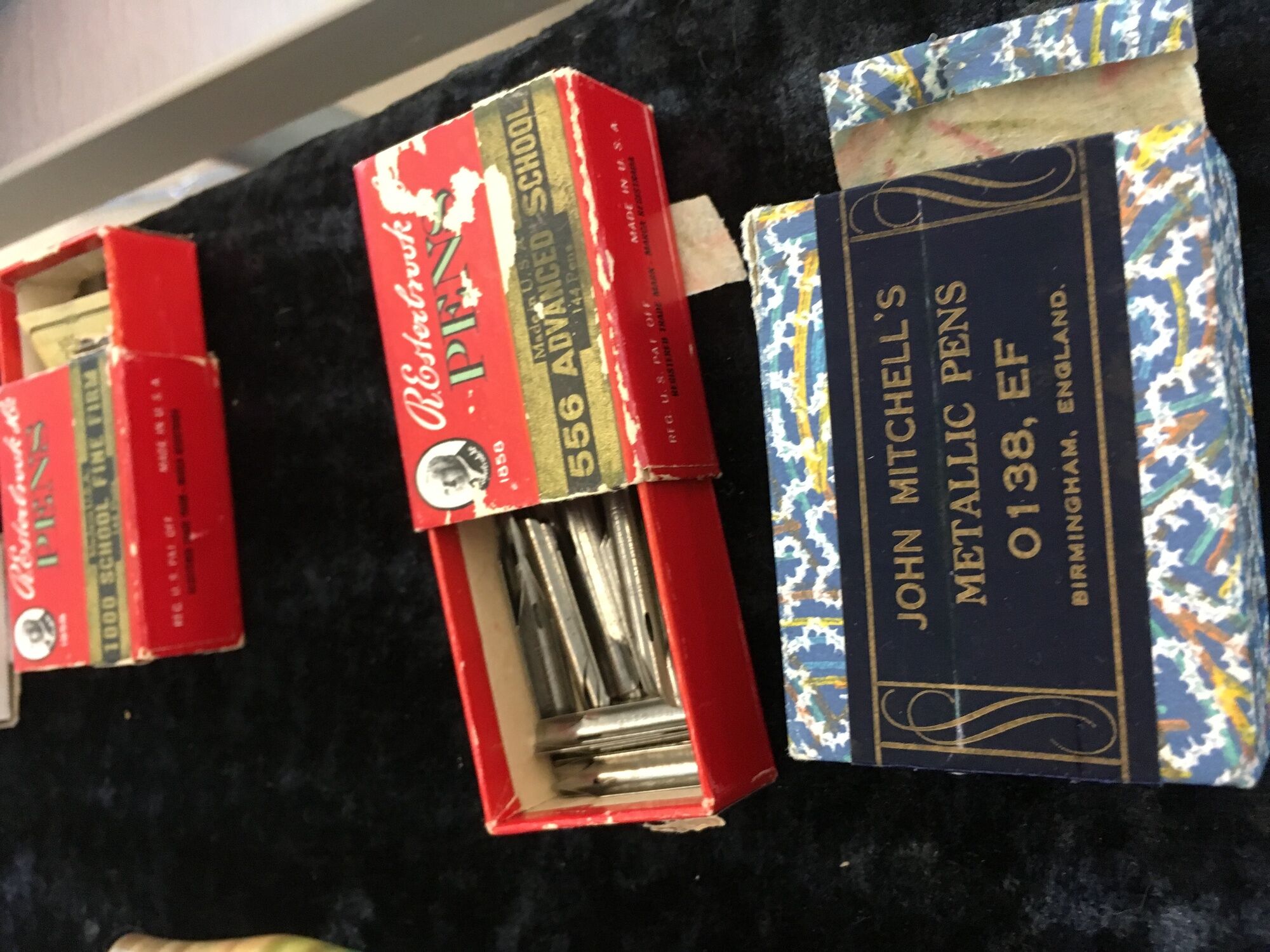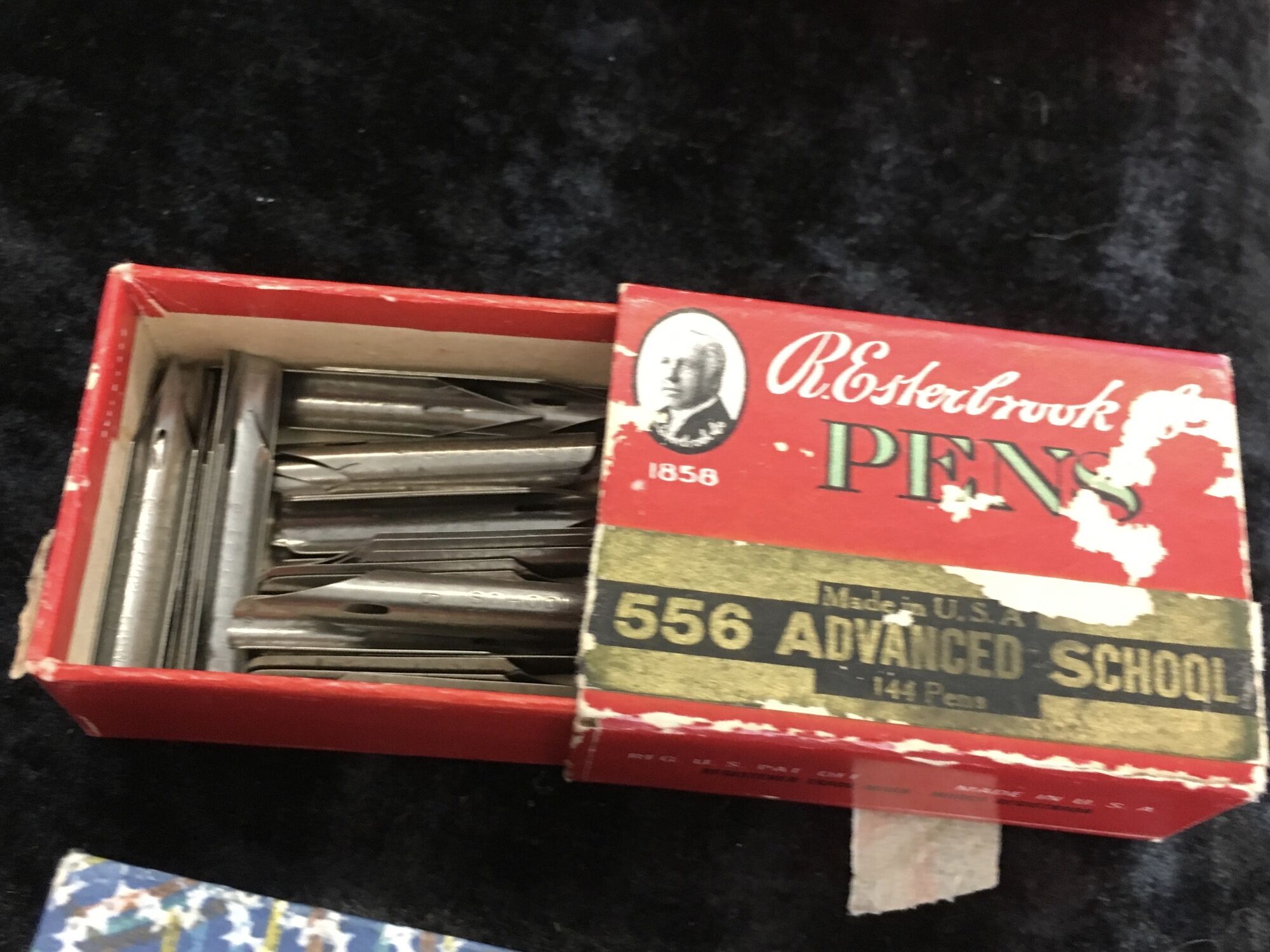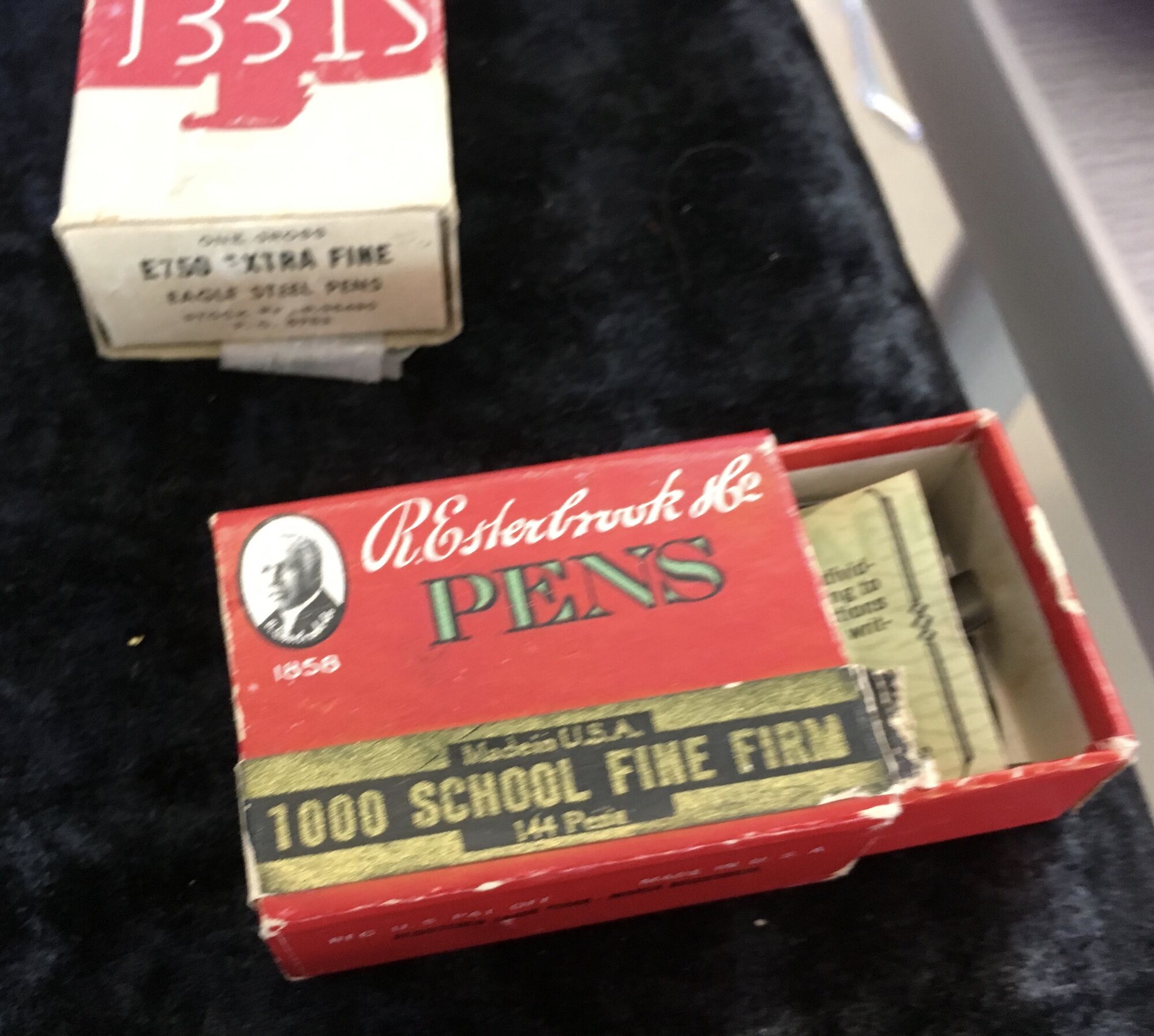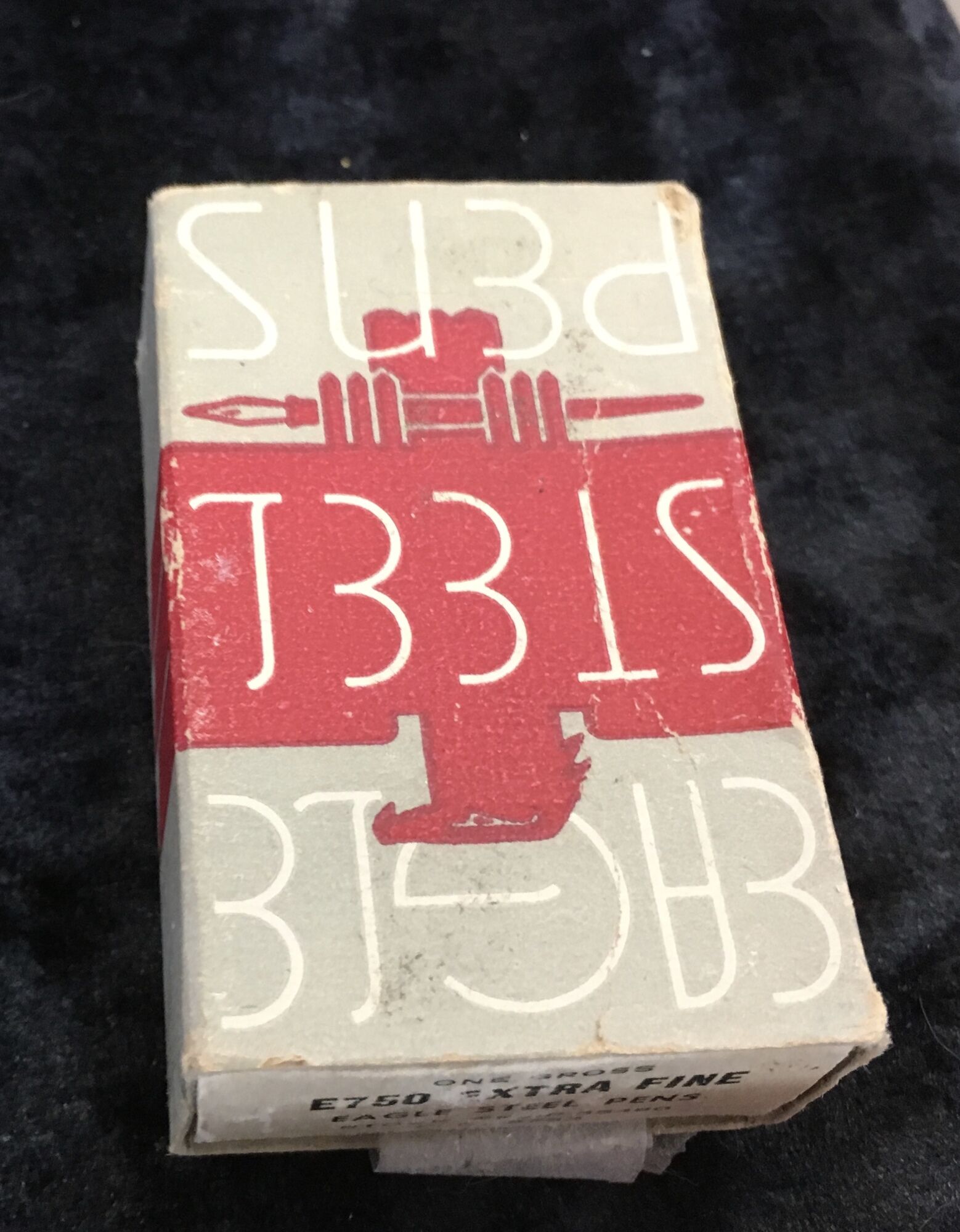 Thank you Gail for organizing this workshop.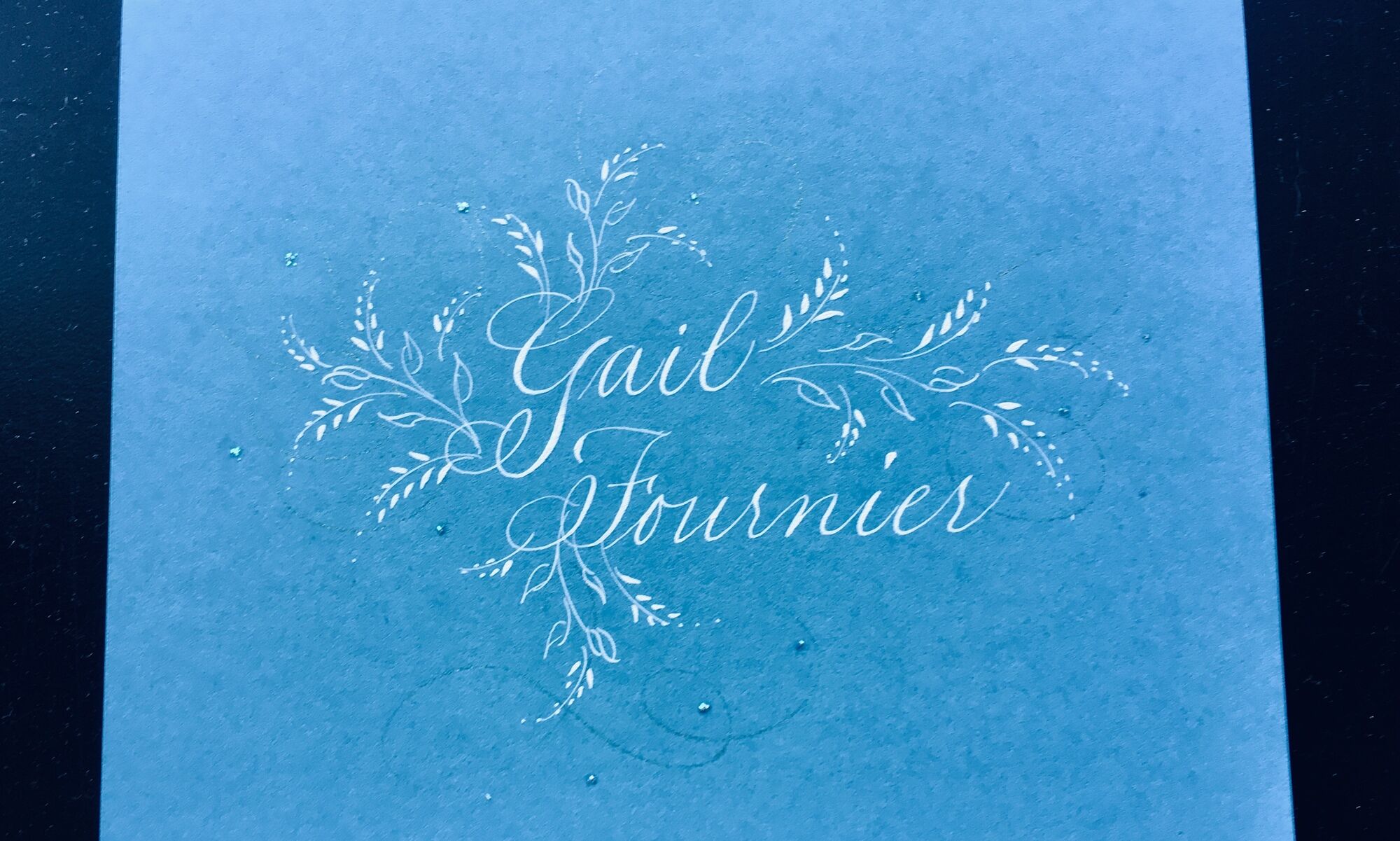 Had to take a picture of this great necklace. Calligraphers are so creative.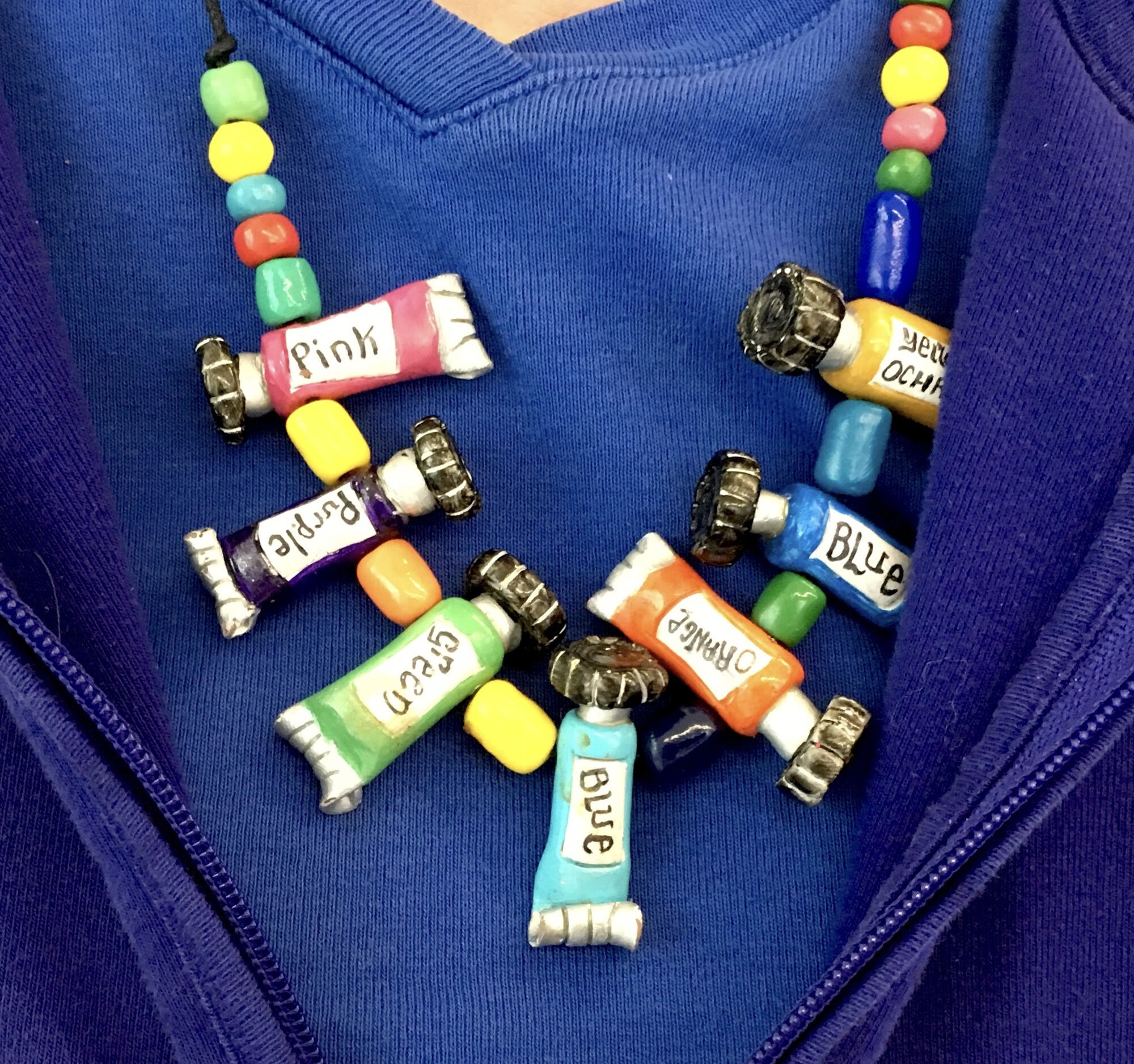 A great tool for seeing work up close.
And now for some beautiful pieces done in the class: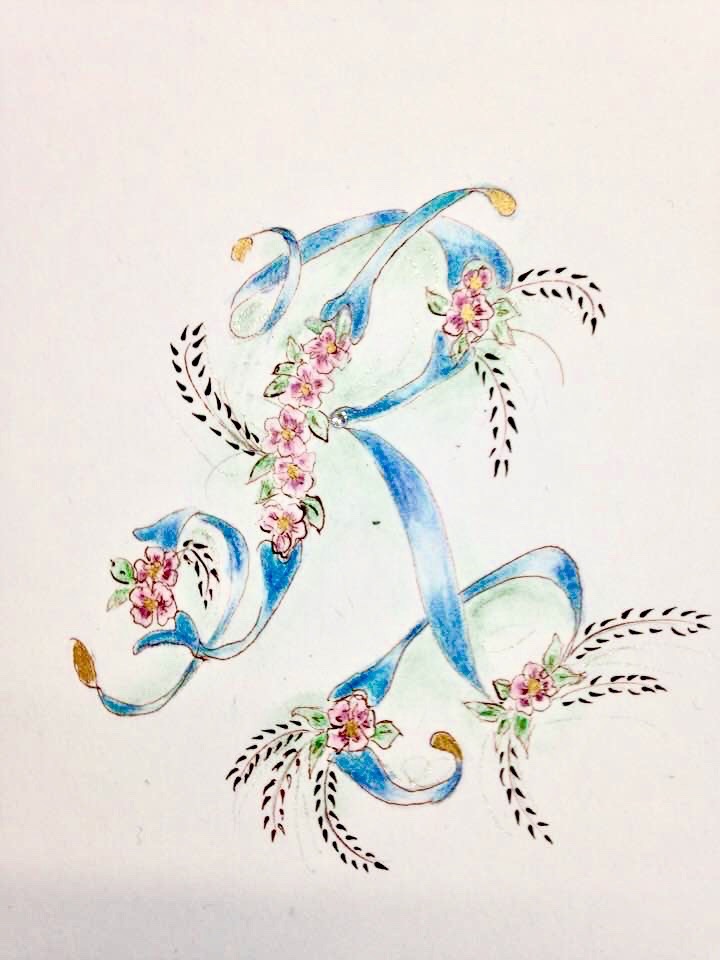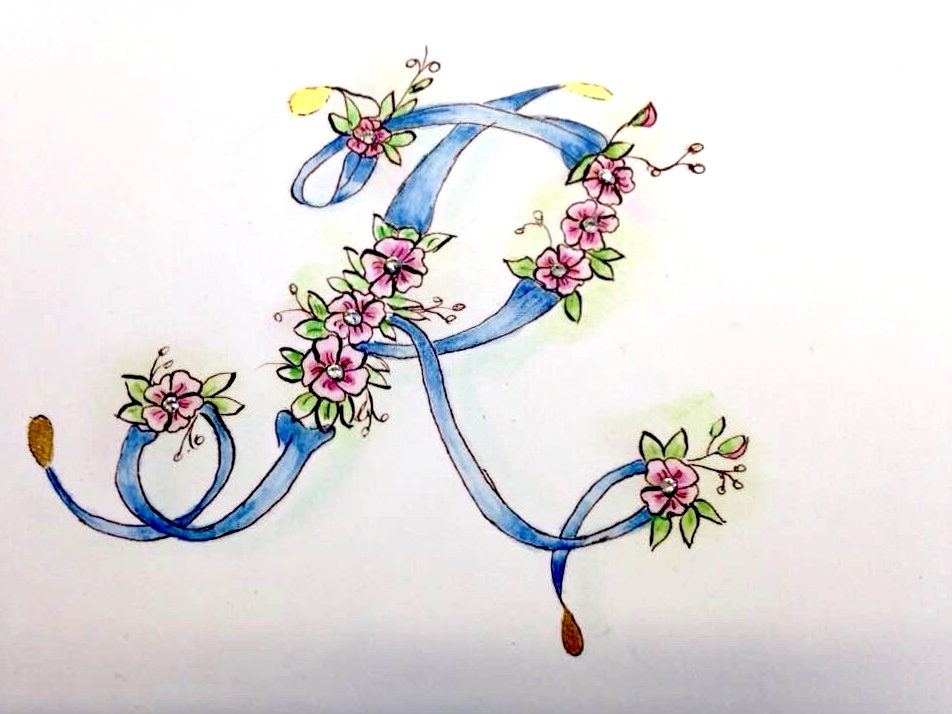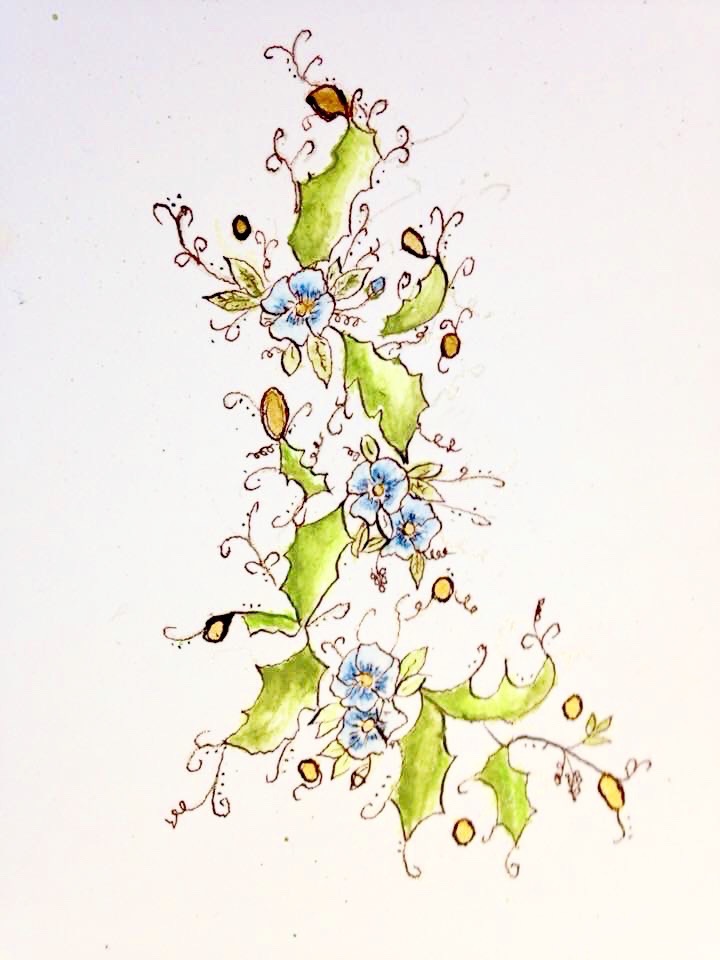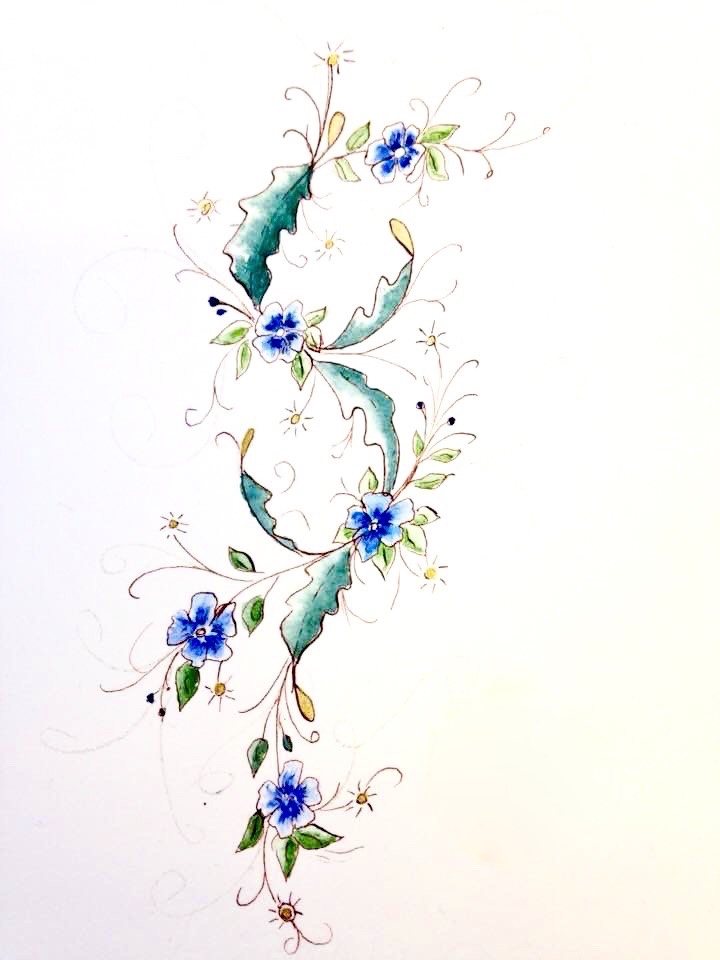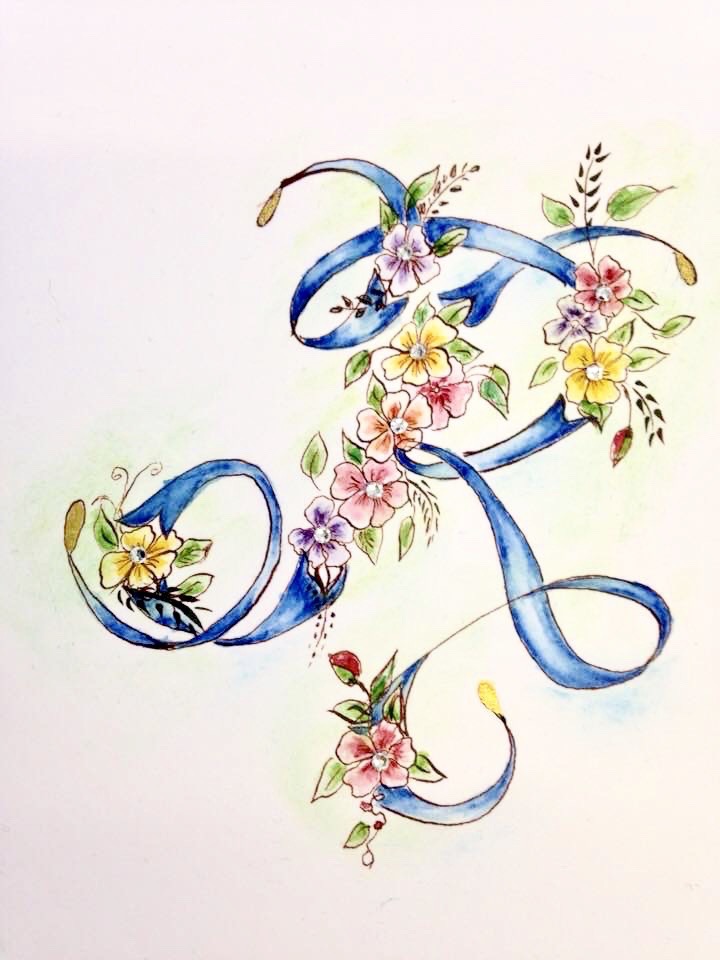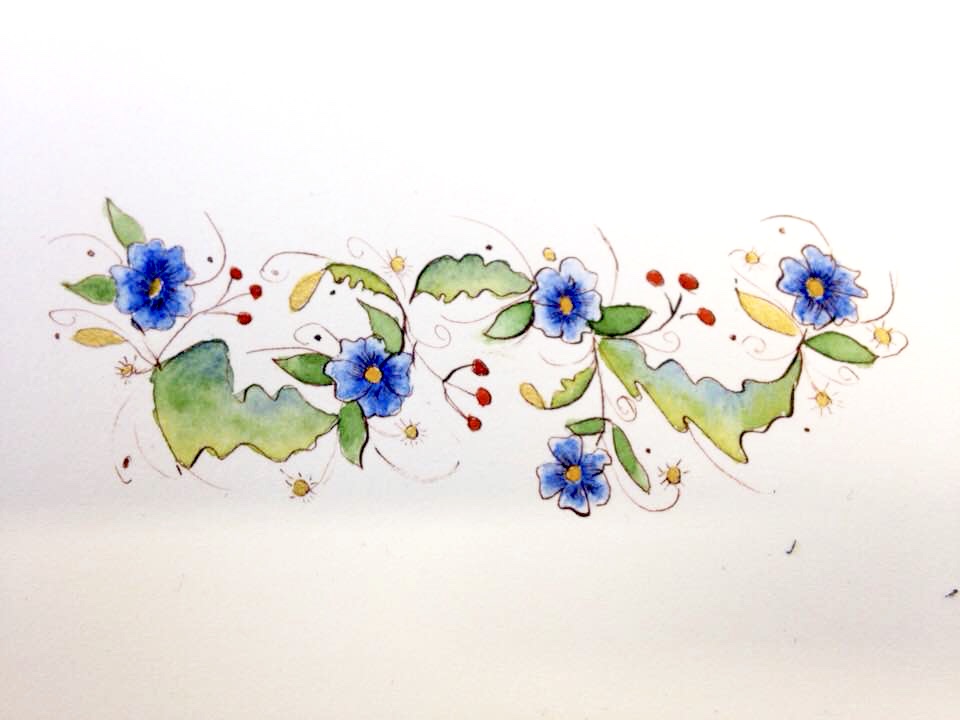 Here is Heather's website for more inspiration.