March's Meeting was:
Wednesday, March 2
7:00 PM MDT
via ZOOM
Instructor: Mike Gold
Variations in A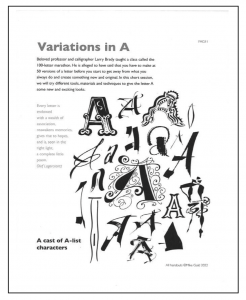 Membership Update
We extend greetings to new member, Gabriella Soba in Spain! Our membership now stands at 139, along with the 9 complementary memberships given to this year's instructors.
At our January Executive meeting, we normally do our planning for the following year, which would be September 2022 to June 2023. We are still unsure of our ability to meet in person in large numbers so are not making firm decisions about September and October; however, we DID decide to carry on with hiring professional calligraphers to provide instruction for our November, December, January, and February monthly meetings. The ZOOM sessions have been immensely popular and since those are our darkest, snowiest months, we felt people would be happy with this decision. (If it turns out that we can meet safely, we may arrange to have our Mentor Meet-ups in a location that can accommodate more people so we can meet in person.) We're waiting to see how COVID manifests itself before we plan out the last four months of our 2023 ECS year.
Of course, we know that going back to holding only in-person meetings would eliminate all the out-of-Edmonton members who have joined us during the last two years. By offering 4 Zoom meetings (8 hours of instruction) with skilled calligraphers, we hope those who live elsewhere in Canada, the US, and other countries, will choose to stick with us when your membership comes up for renewal. We will send you a reminder in May to renew before the AGM.
We've enjoyed getting to know you and appreciate your participation in our Edmonton Calligraphic Society.
LETTERS AND LINES THEME – Practice, Practice, Practice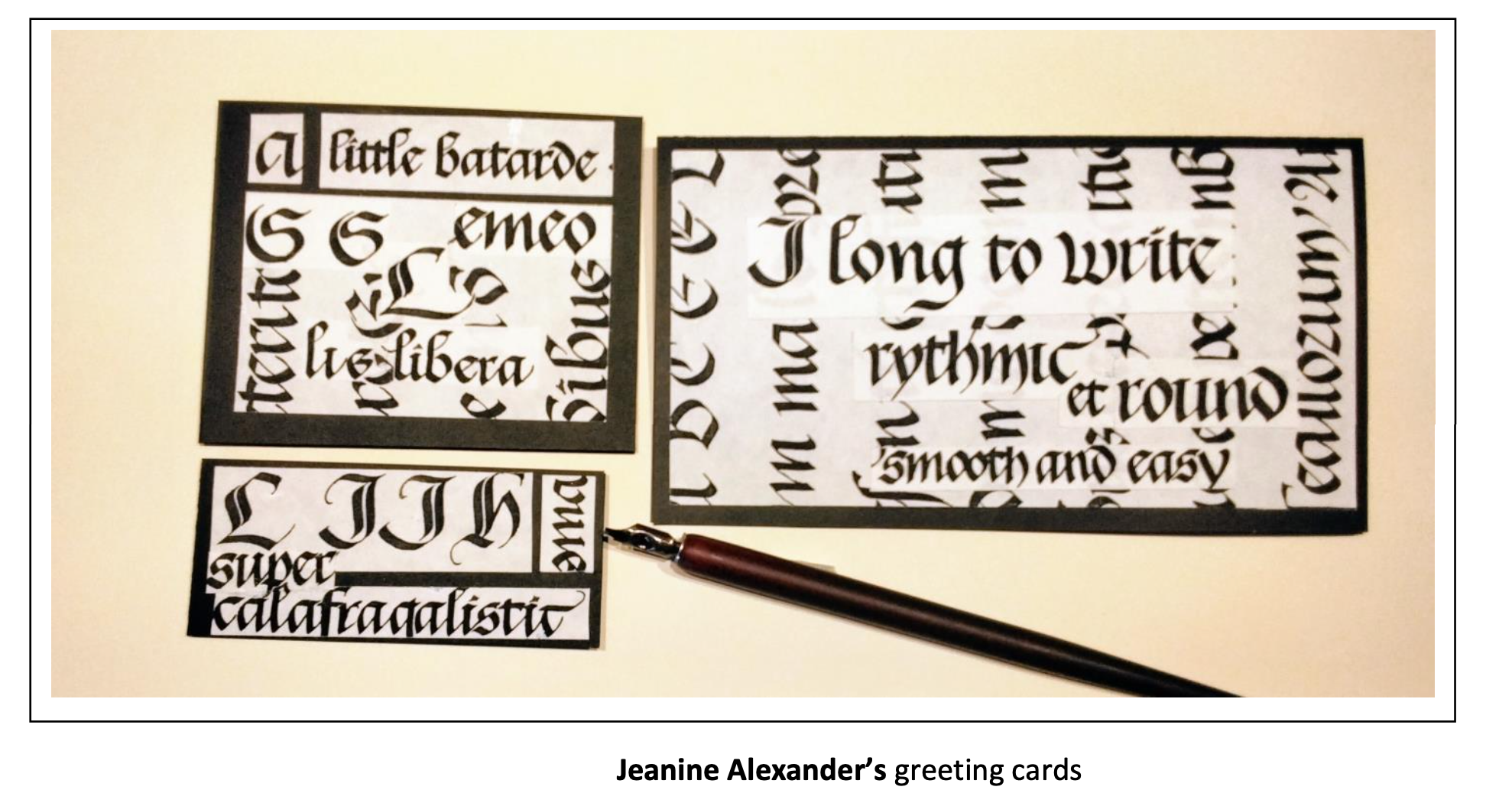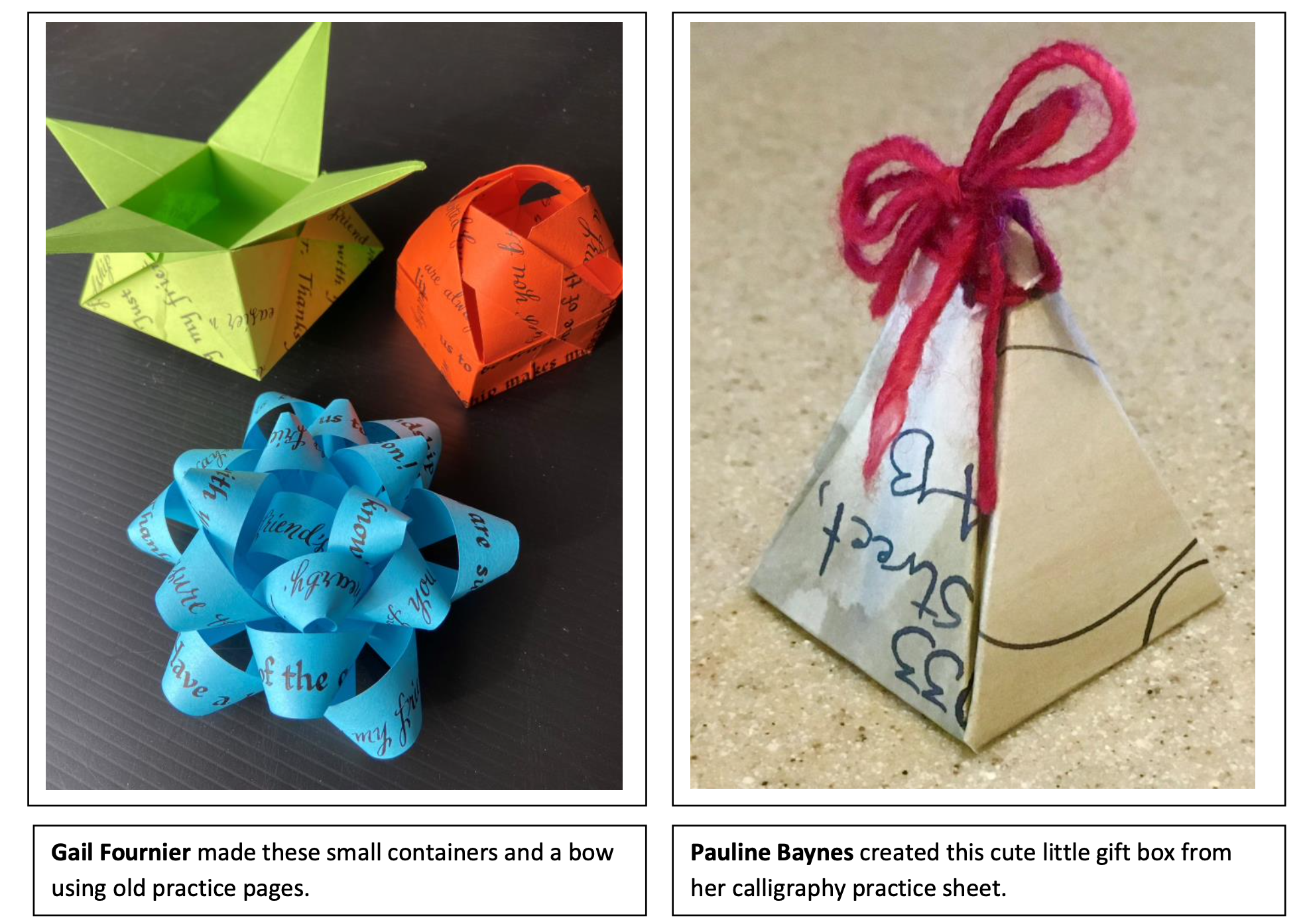 MONTHLY MEETING PROJECTS–Gemma Black's Adolf Bernd-style Letters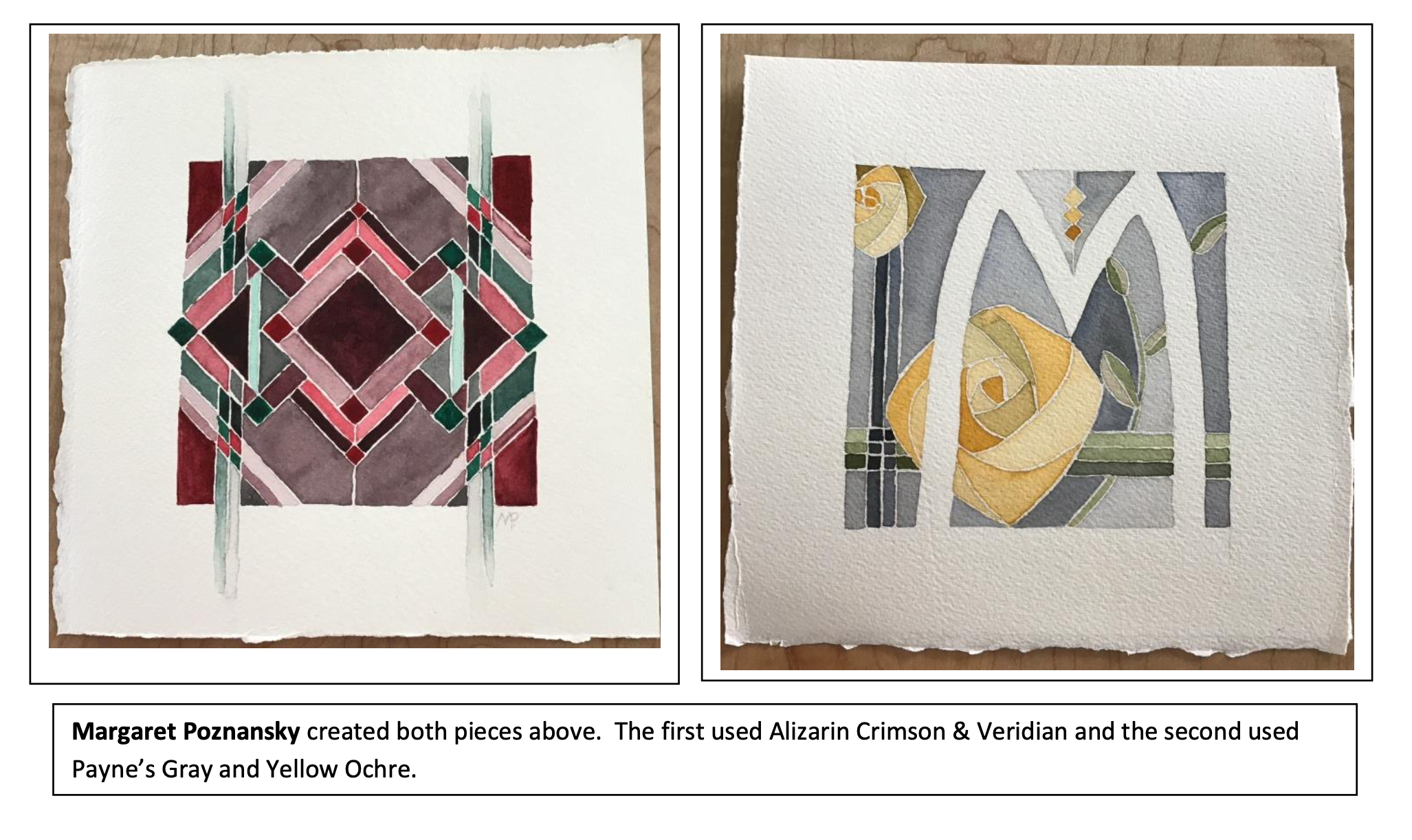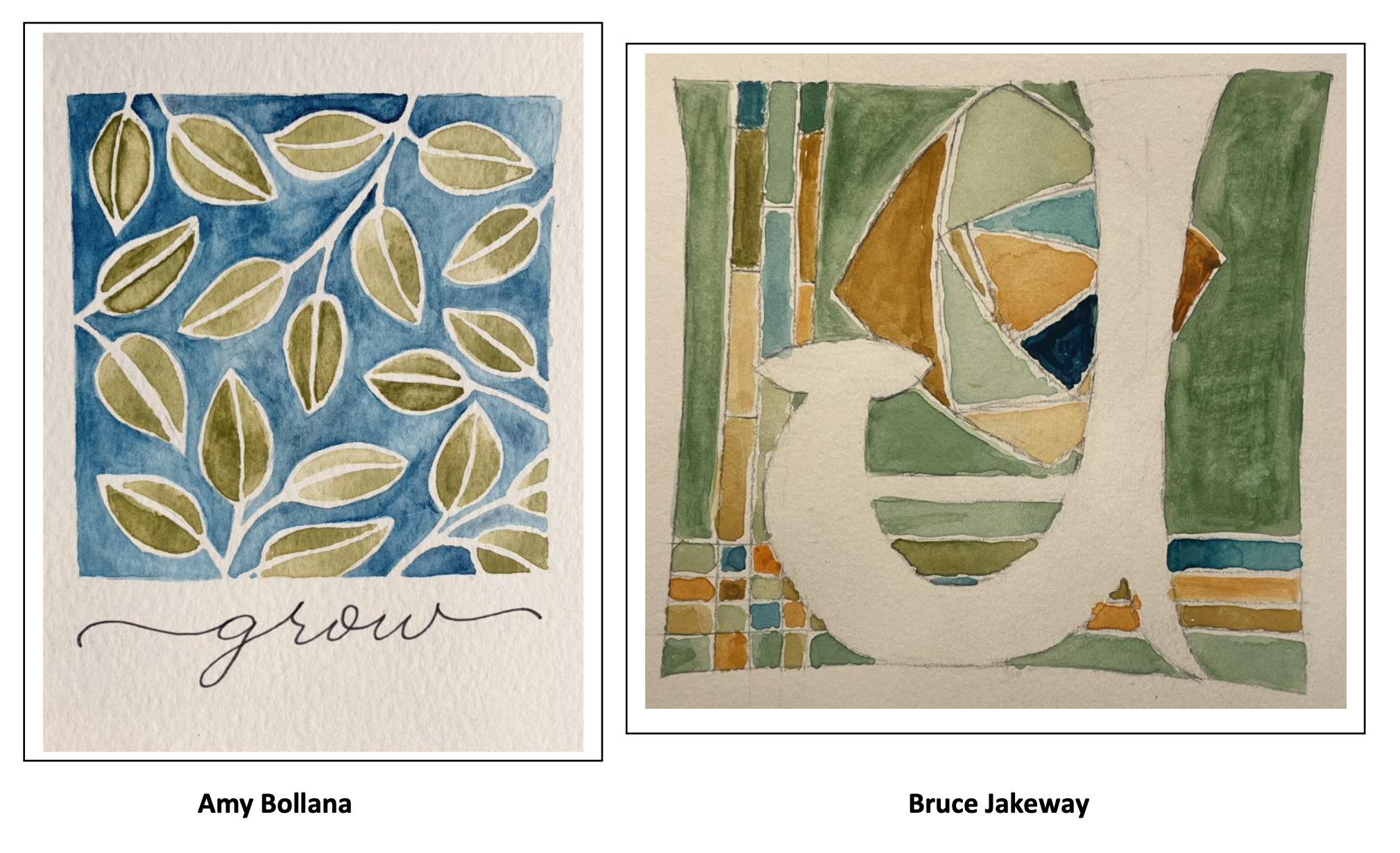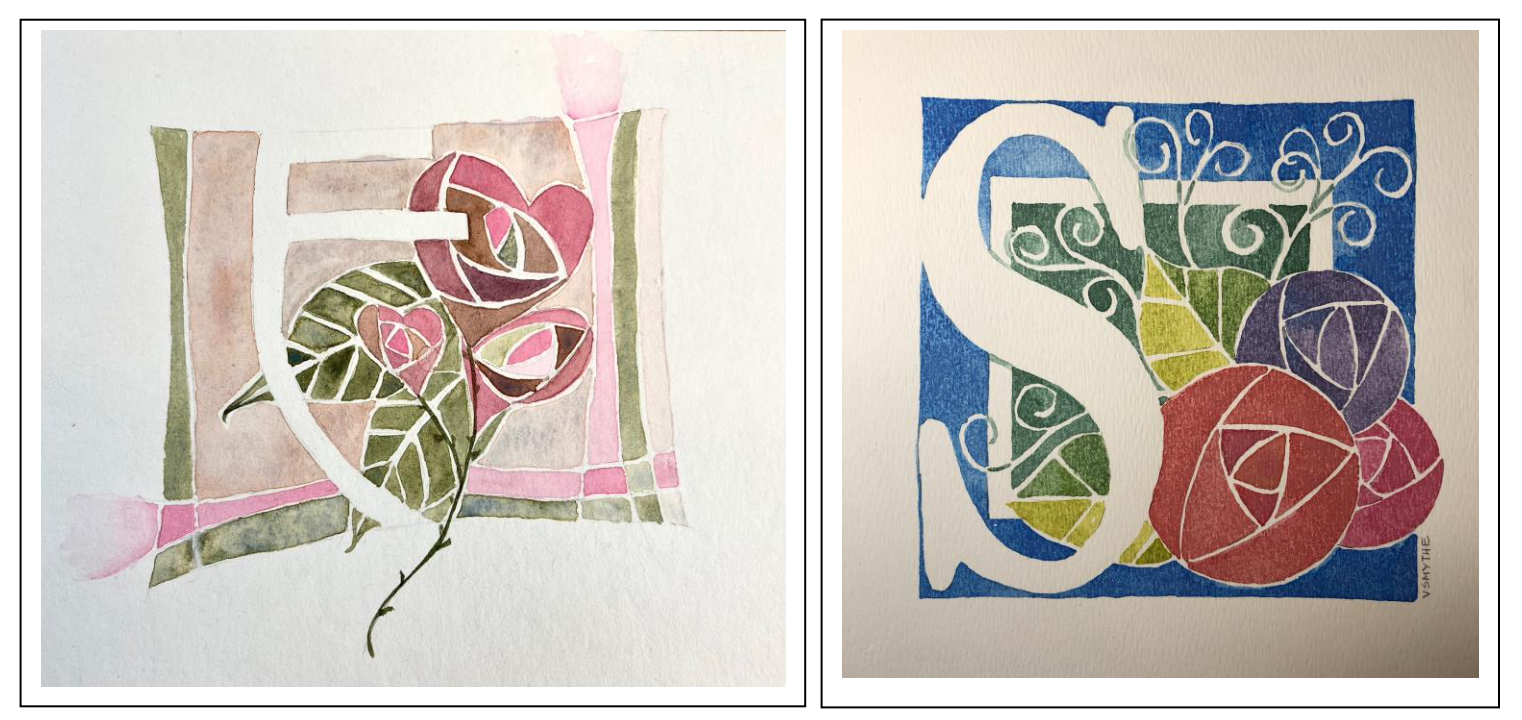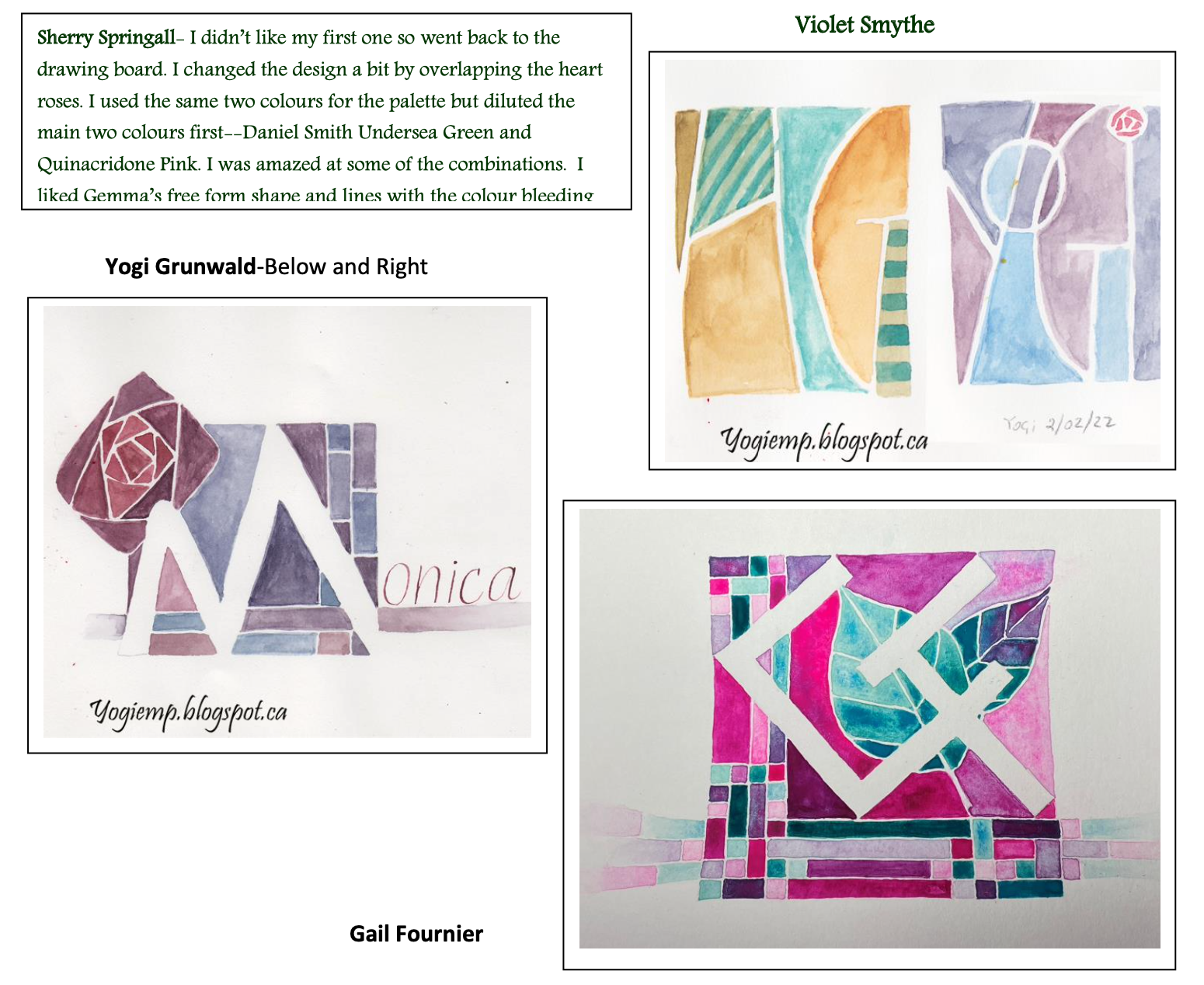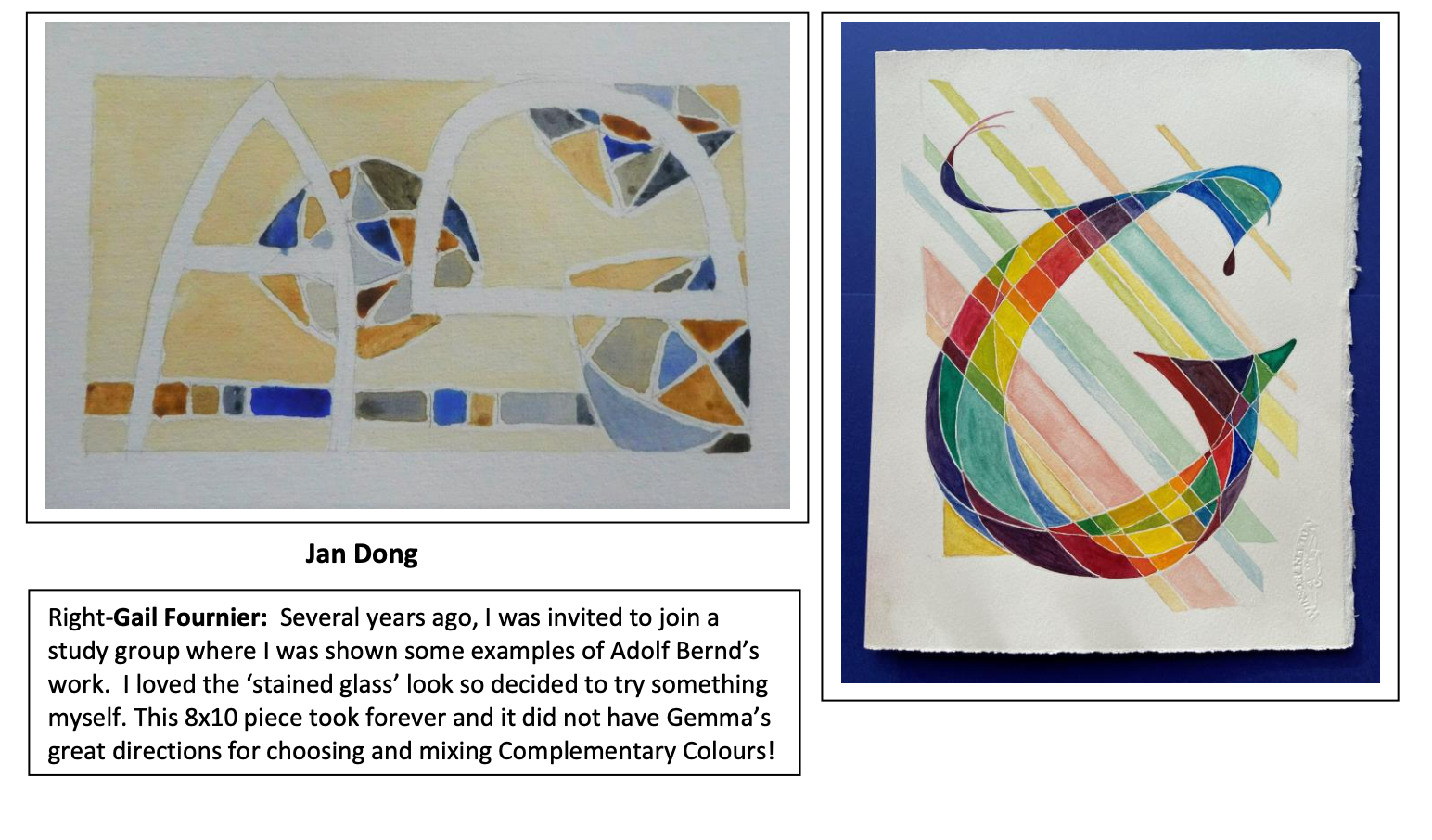 Envelope Exchange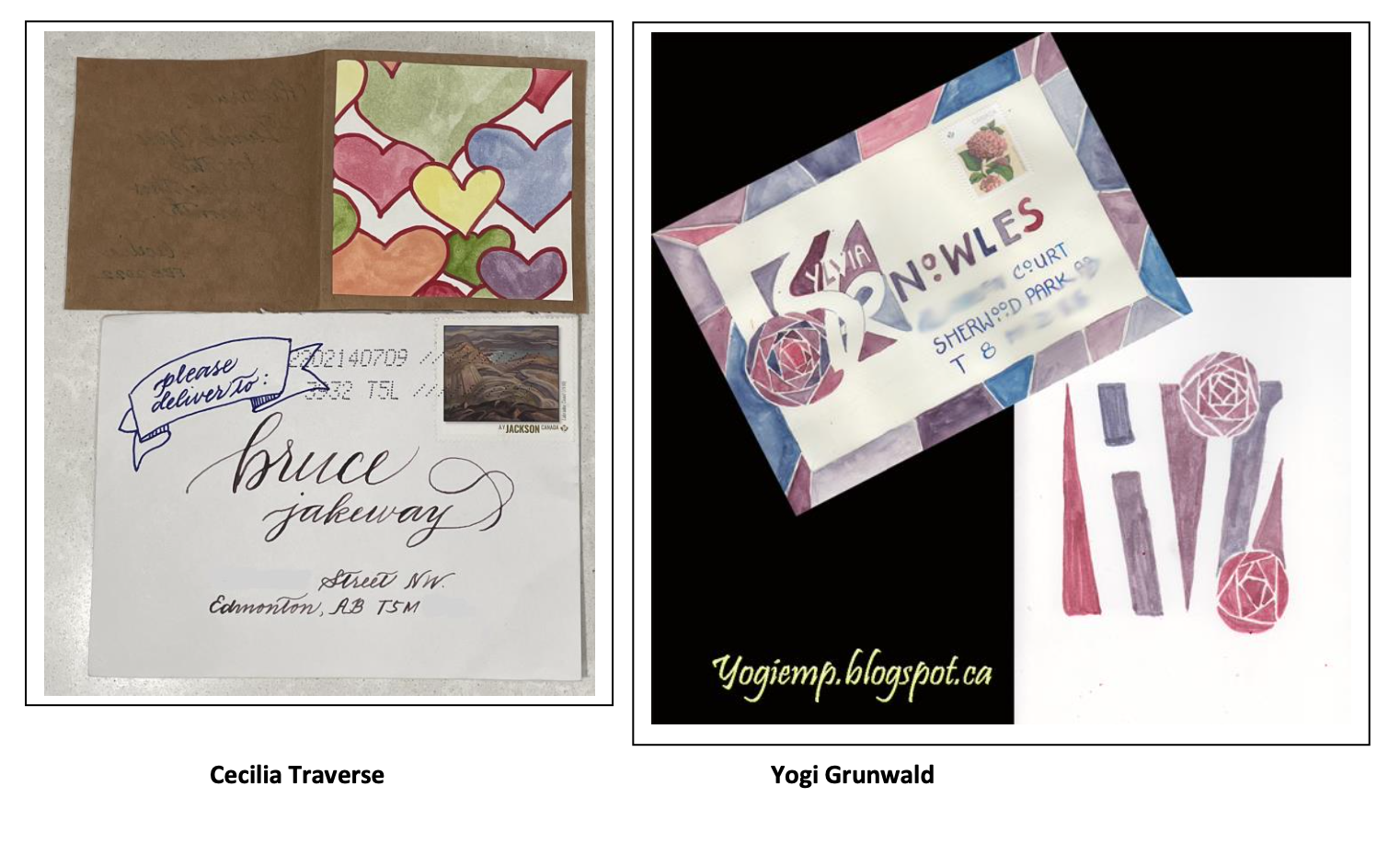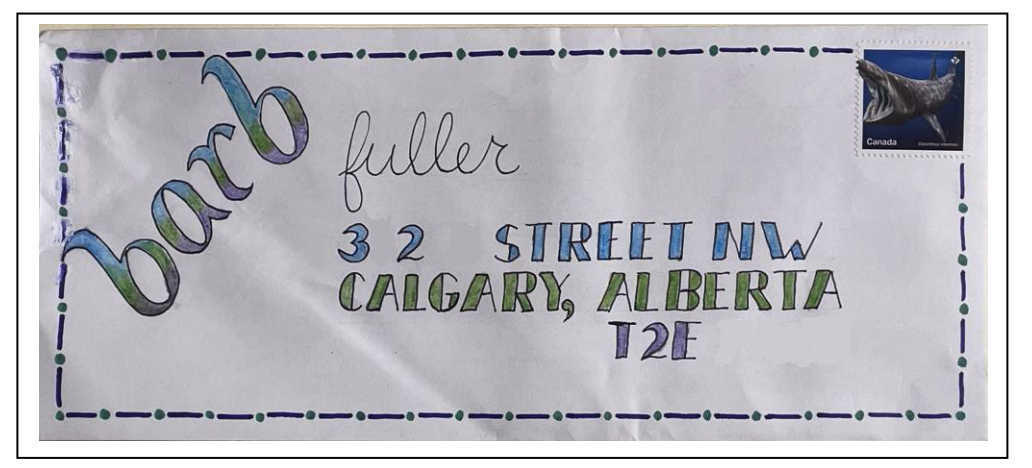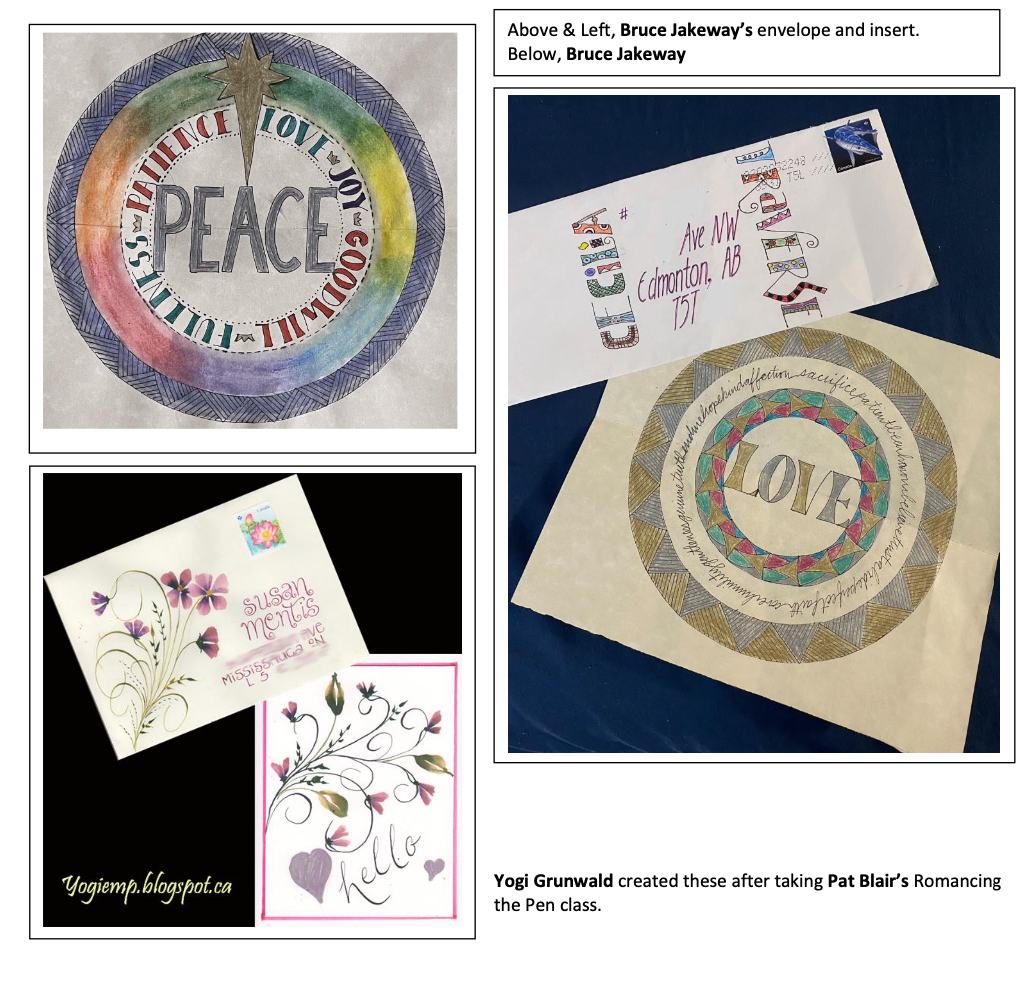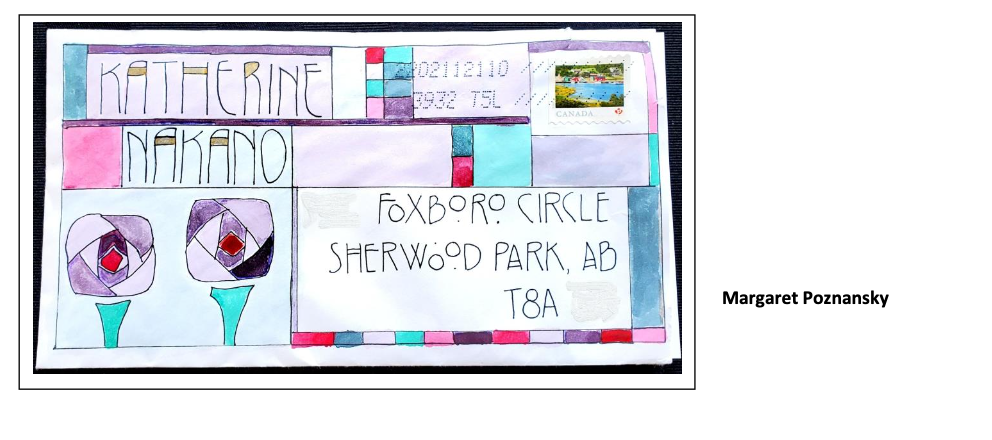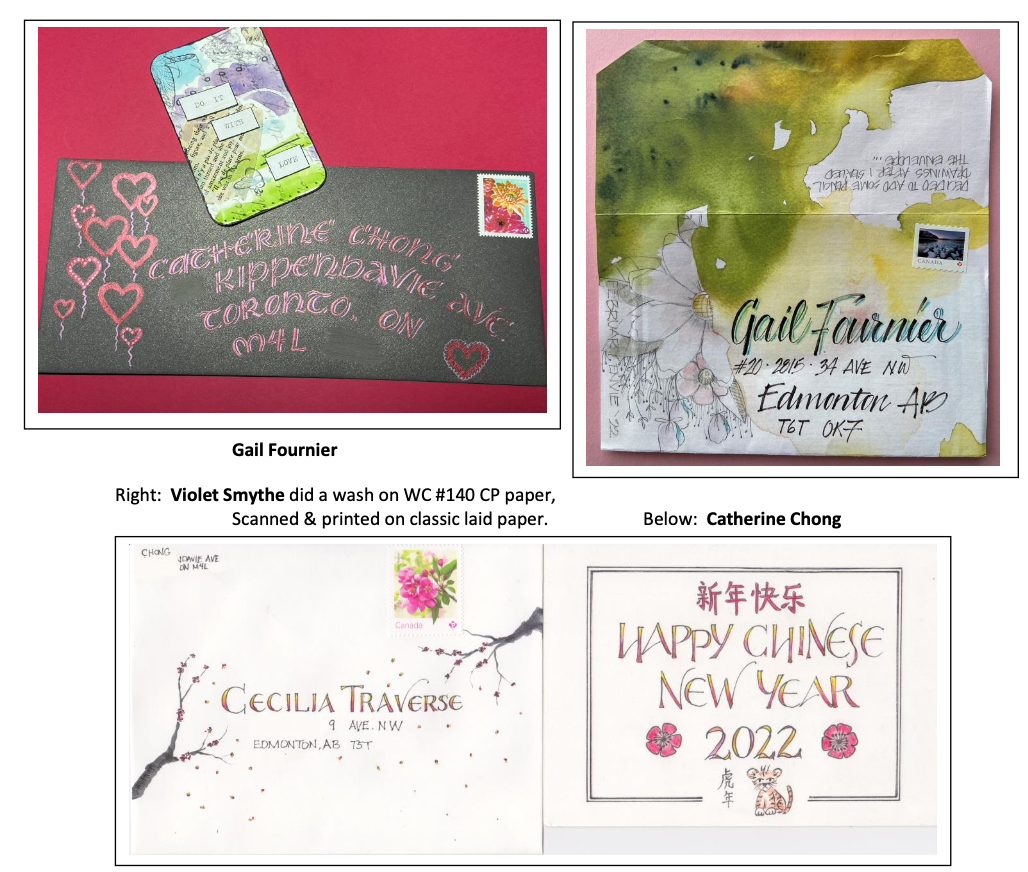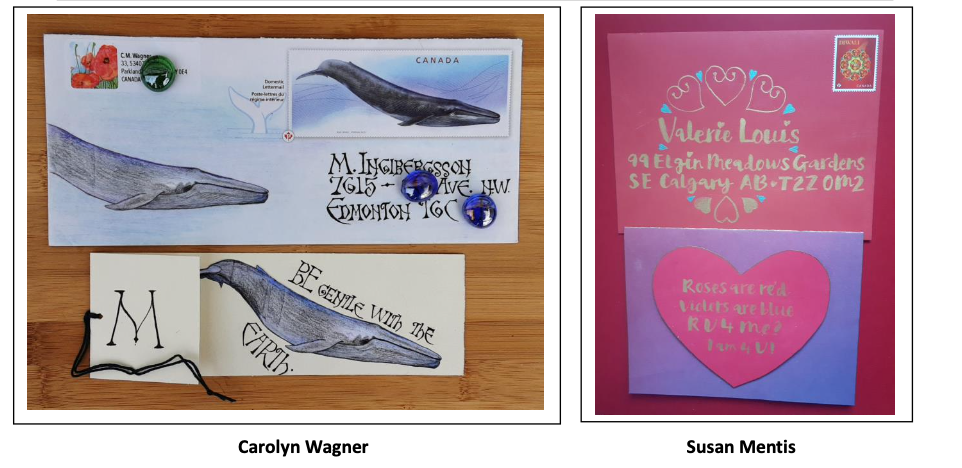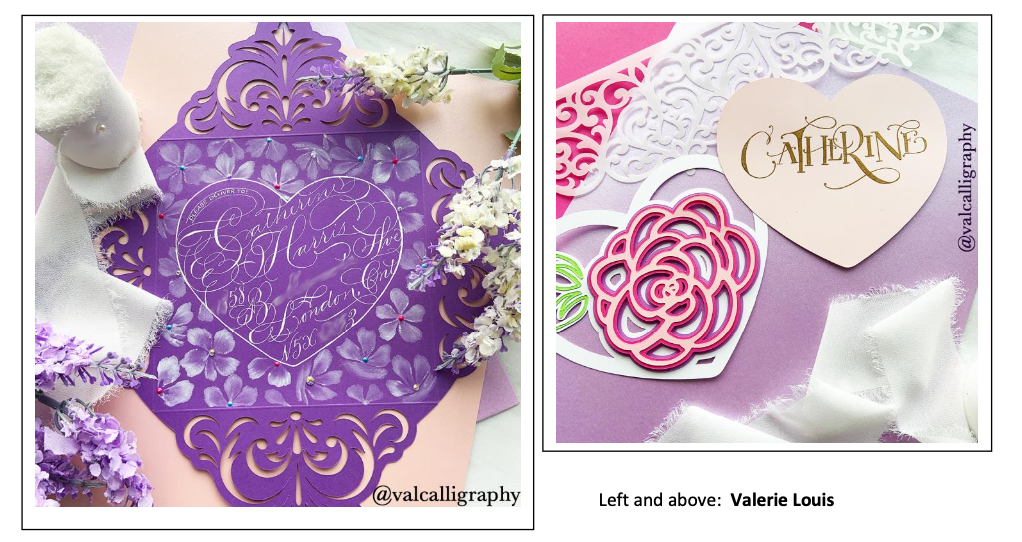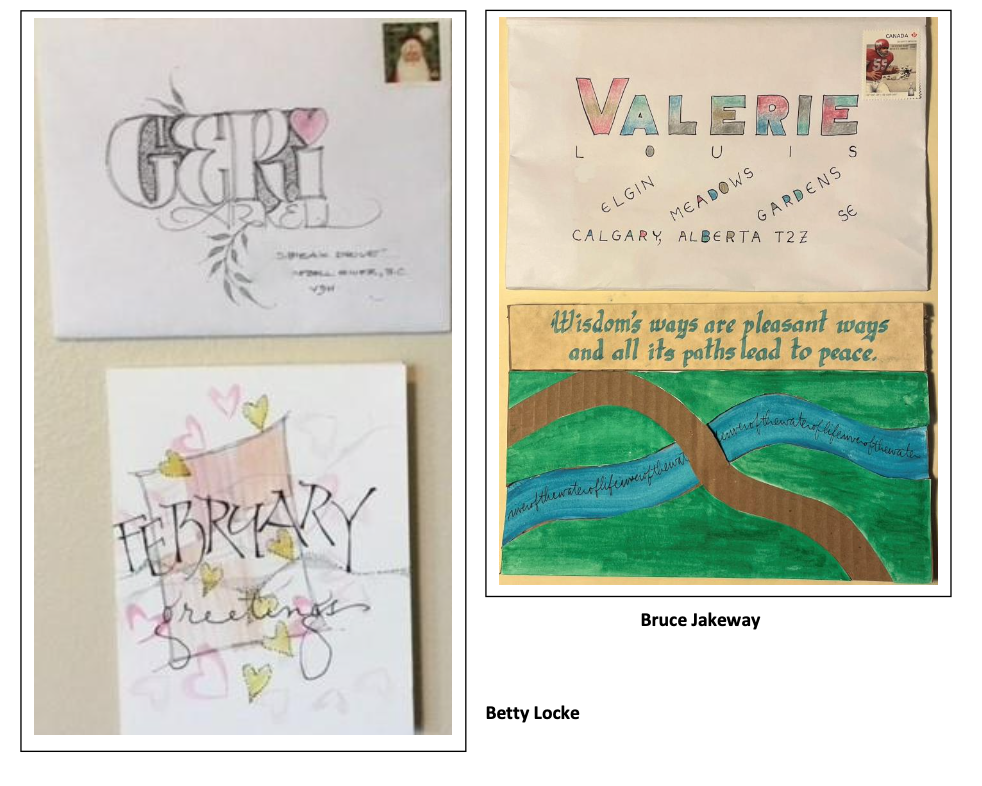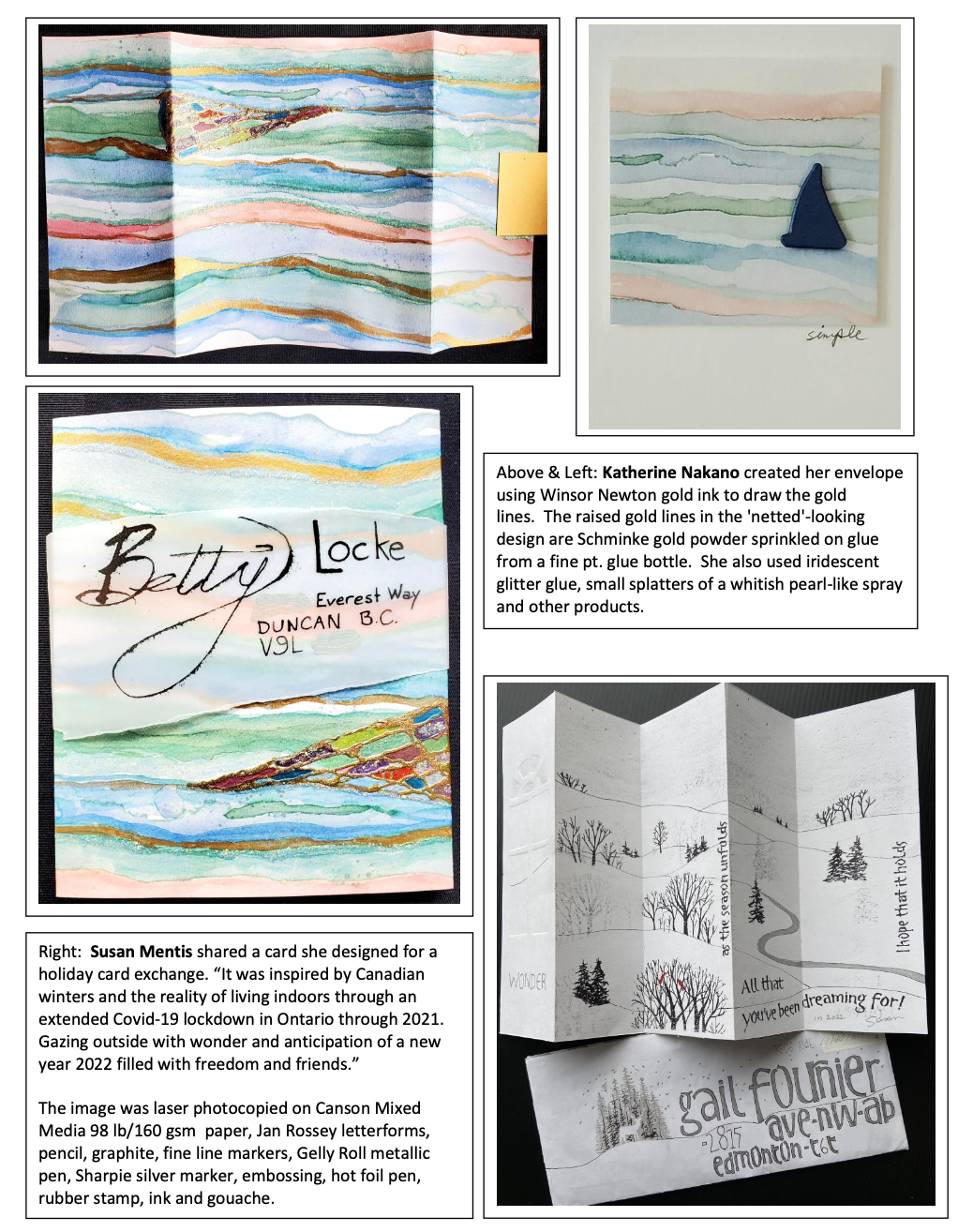 Lost and Found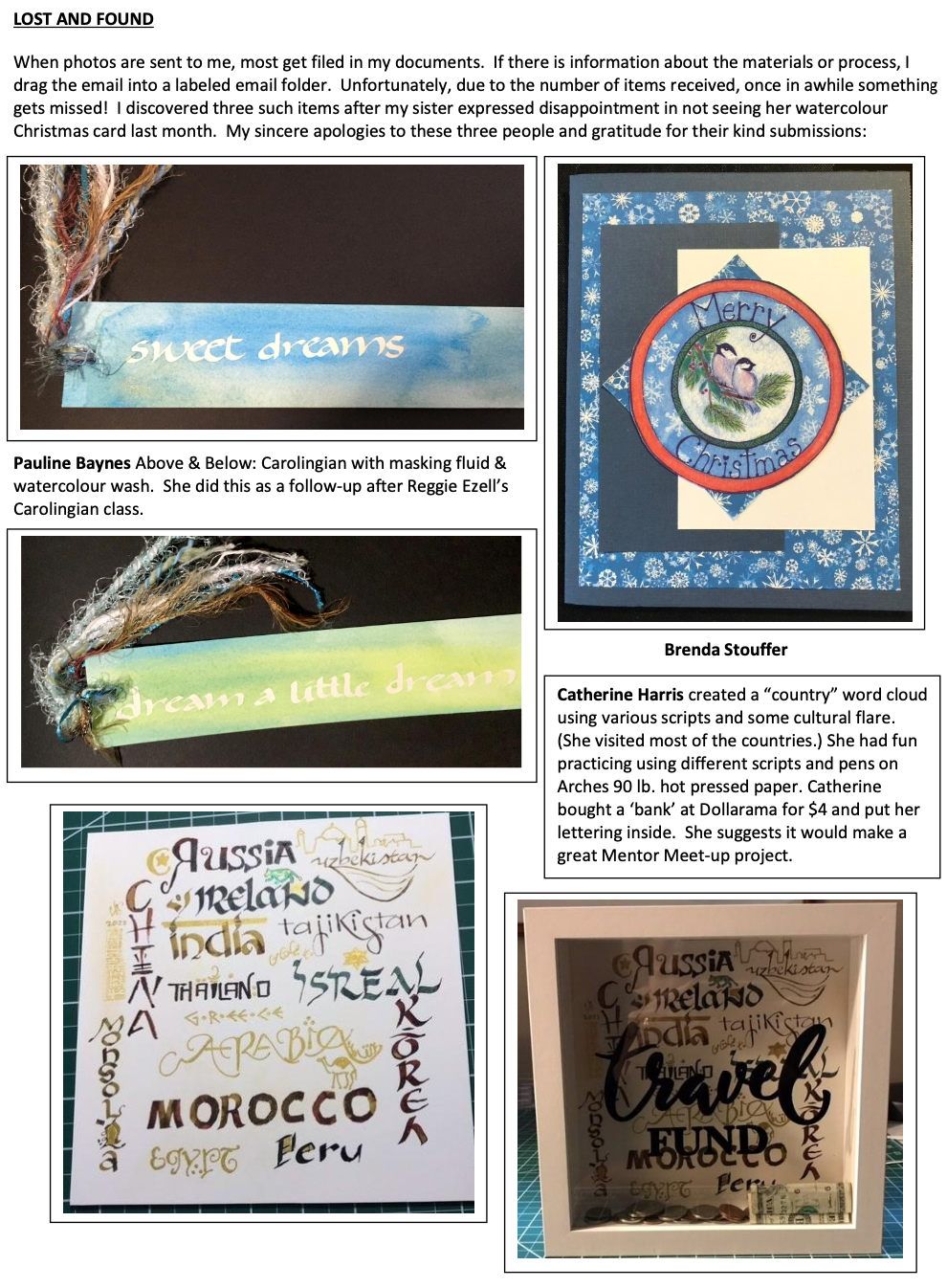 Member Projects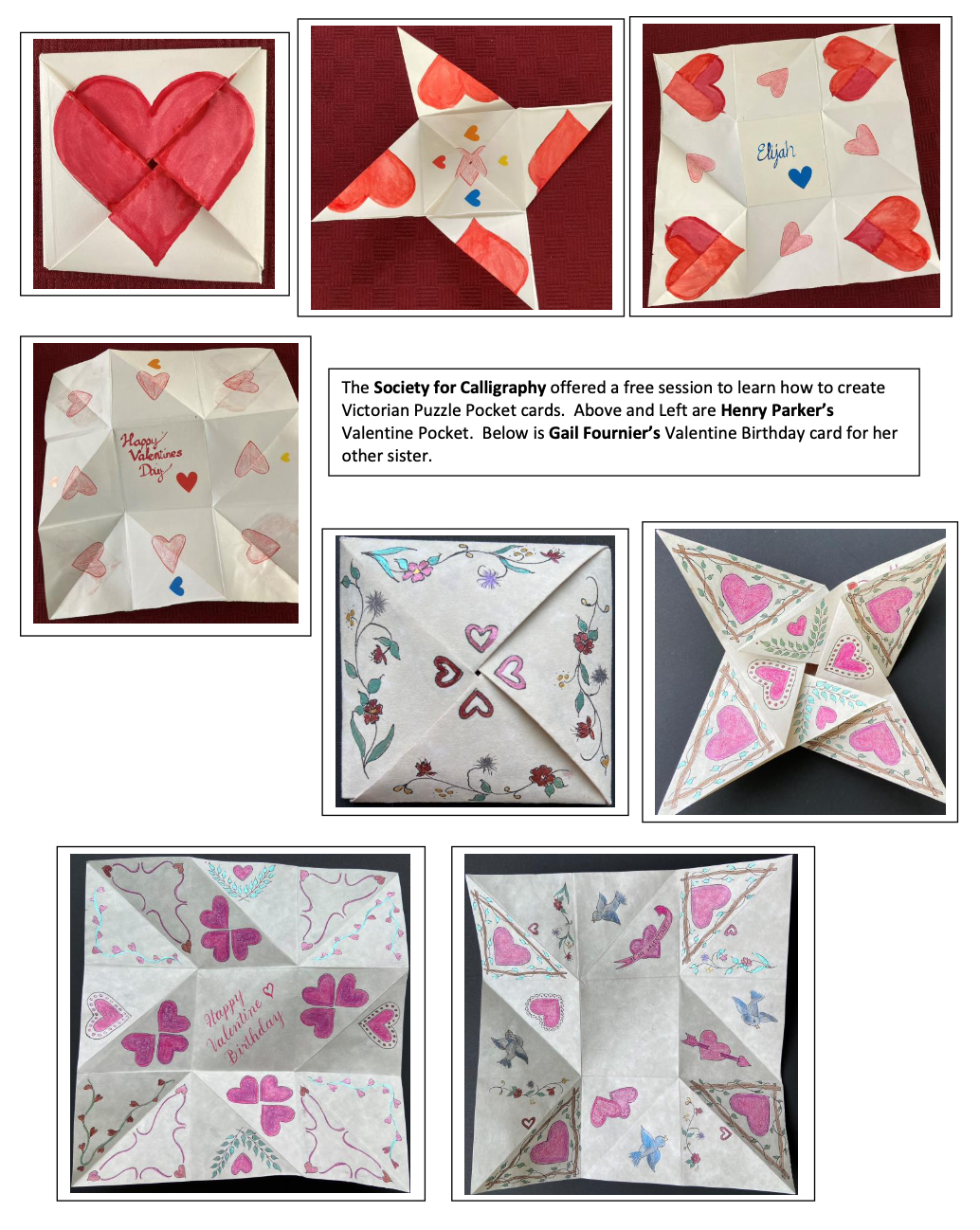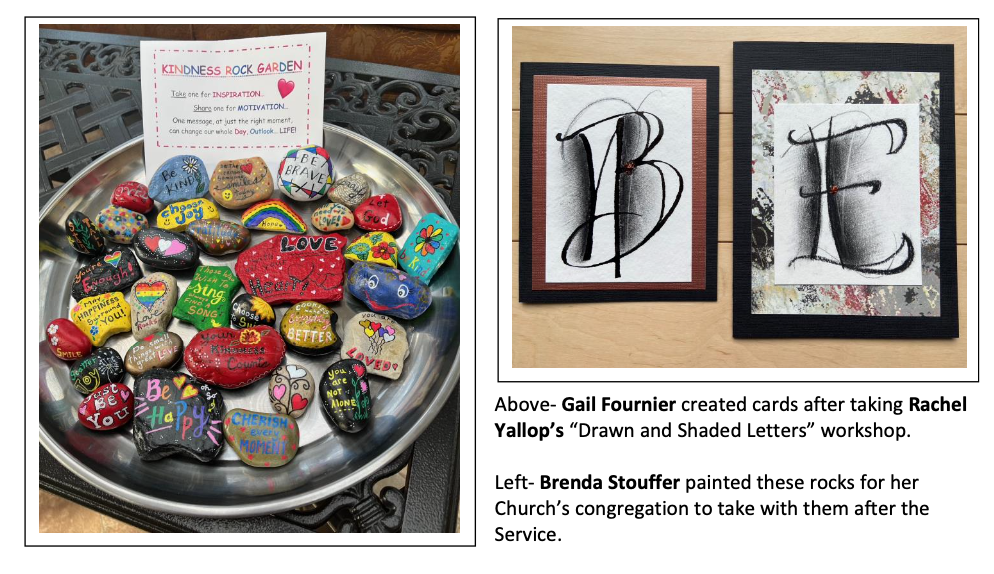 JANUARY MENTOR MEET-UP – Artist Trading Cards with Jeanine Alexander.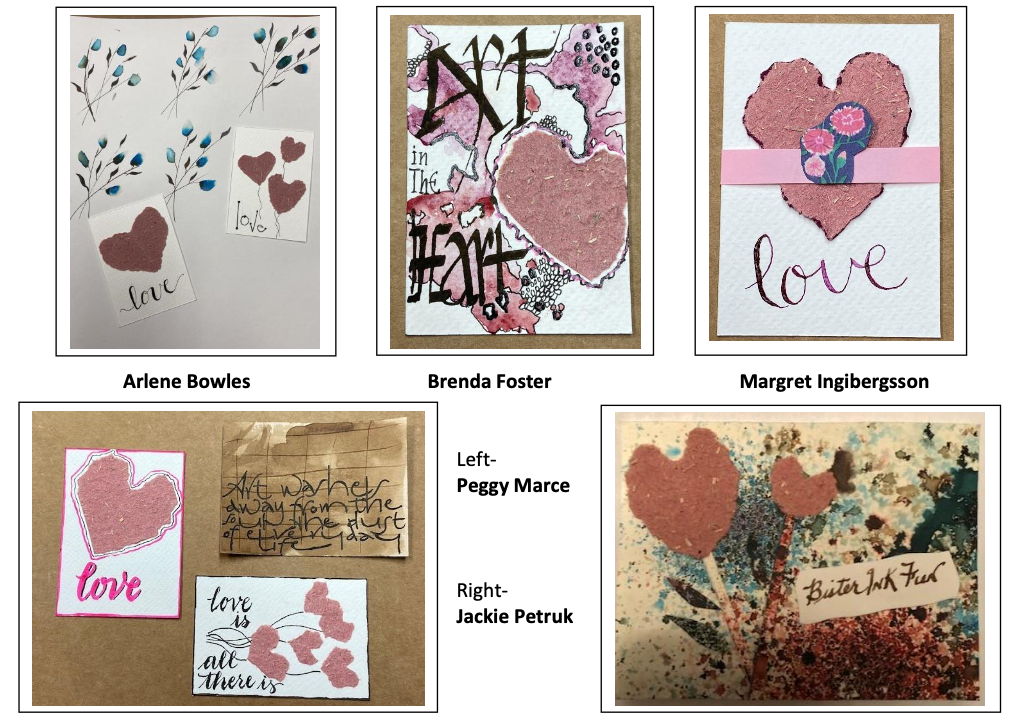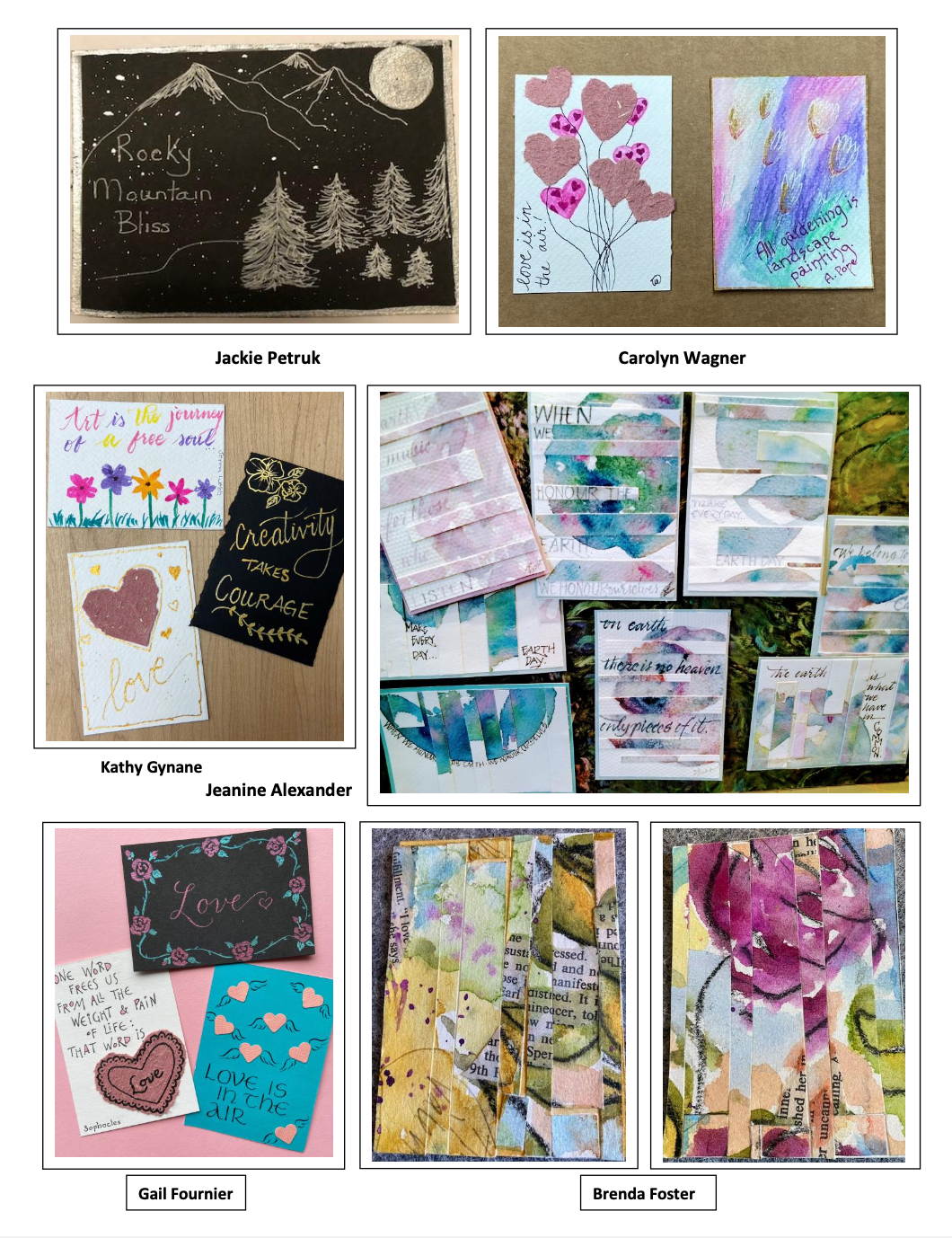 MEMBERS' PROJECTS FROM CLASSES TAKEN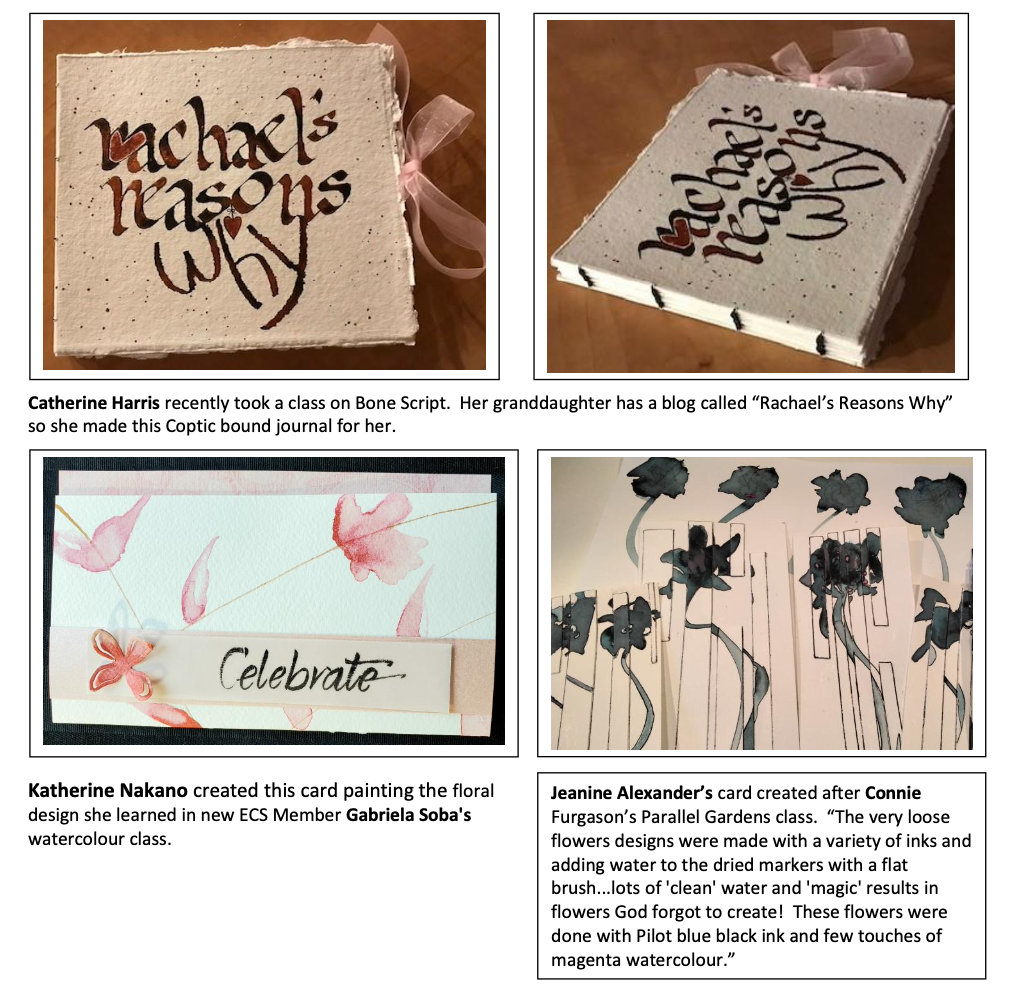 LEARNING OPPORTUNITIES
John Neal Bookseller Numerous Online Classes
Denis Brown A Variety of Classes
Sandia Workshops Online Calligraphy Classes
Society for Calligraphy Several Classes
Lettering Daily Tutorials and Guides
Calligraphy and Lettering Arts Society Videos For Beginners
Calligraphy Masters Frak One Free Foundational Tutorial
Ink Me This Numerous Online Classes
Chicago Calligraphy Collective Several Workshops, Online Exhibitions
Portland Society For Calligraphy Gallery Display
Calligraphy & Lettering Arts Society Video Guides for Beginners
Kallialitheia Beginner Calligraphy Tips
Calligrafile Calligraphy Guilds & Conferences
Write on the Edge Calligraphy Conference – This link will allow you to access classes offered online by the instructors since the conference was cancelled. Instructors' Page
Bow Valley Calligraphy Guild – Gemma Black – Essence & Flow The class will be online April 25, 27 and 29, 2022 from 3:00 pm to 6:30 pm Mountain Time with a 30-minute break.
Edmonton Calligraphic Society – Heather Held -Pencil Lines & Glittering Vines.This workshop will be held May 7 & 14, 2022 9:30 am to 12 pm (Edmonton time).