Volunteer Appreciation Event, Part Two.
Thank you to Gail Fournier and Jeanine Alexander who organized this evening workshop and all of the many workshops both large and small  this year.
Edmonton Calligraphic Society's new meeting location works so well for these workshops with ample space for activities, good lighting and extra rooms.
The pictures posted yesterday (actually quite large sheets of paper) were scaled down for a quick preview of the first step.
After that first step, we went on to the second step….FOOD….while our papers dried.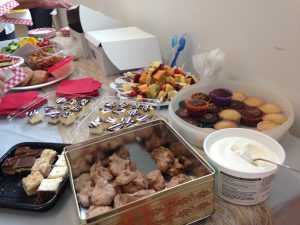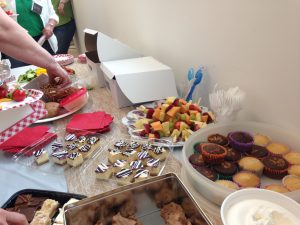 A few Samples of Step #3: Using a view finder, cutting and pasting.