Were you at the Winspear for Alberta Culture Days?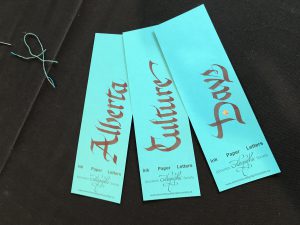 Edmonton Calligraphic Society was there. They were lettering bookmarks and sharing their love of lettering with tiny Versal decorated books .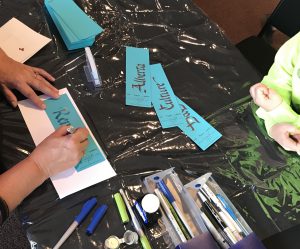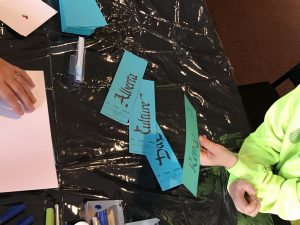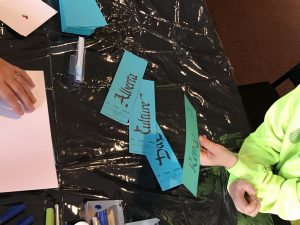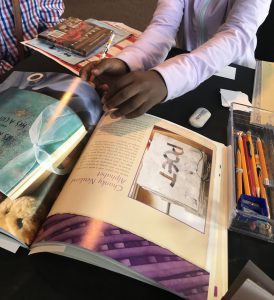 Creating some Versals.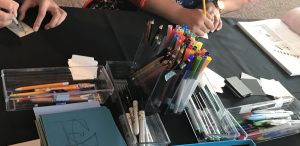 Preparing to decorate.

Constructing tiny book.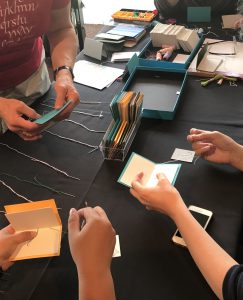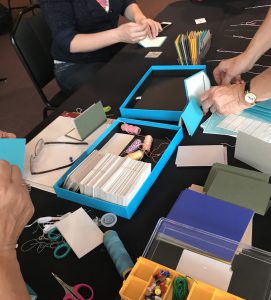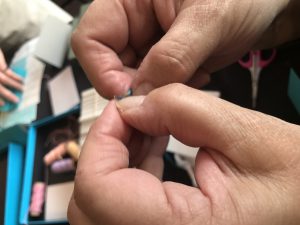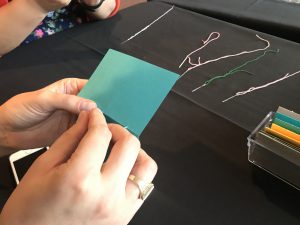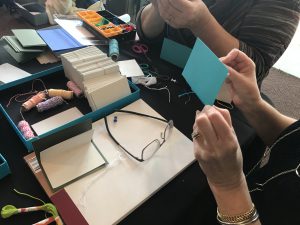 A few of the Tiny books completed by participants at this Winspear Event.