Please scroll through to see the highlights of December's meeting.
Letters and Lines Theme was "Let It Snow."
To keep us energized with lettering throughout the year, we've created the Letters and Lines challenge!
At the beginning of each meeting, all ECS members are invited to display a piece that they've been working on. Your submission may be a work in progress or a finished piece. Your submission can be anything – use it as an opportunity to experiment with a new-to-you writing instrument/ink/paper, get feedback on work from a class or workshop, or show off your grocery list…and let the ink flow on.  Monthly suggestions are provided in case you're stuck for ideas.
Remember that the Letters and Lines submissions are an opportunity to share and learn from one another. See how happy accidents and mistakes are handled. It's an excellent opportunity to learn from one another!
Make sure to bring along something you have worked on or discovered since the last meeting. We welcome both finished works, as well as works in progress, a practice sheet or even some interesting samples of lettering you and others might find inspirational.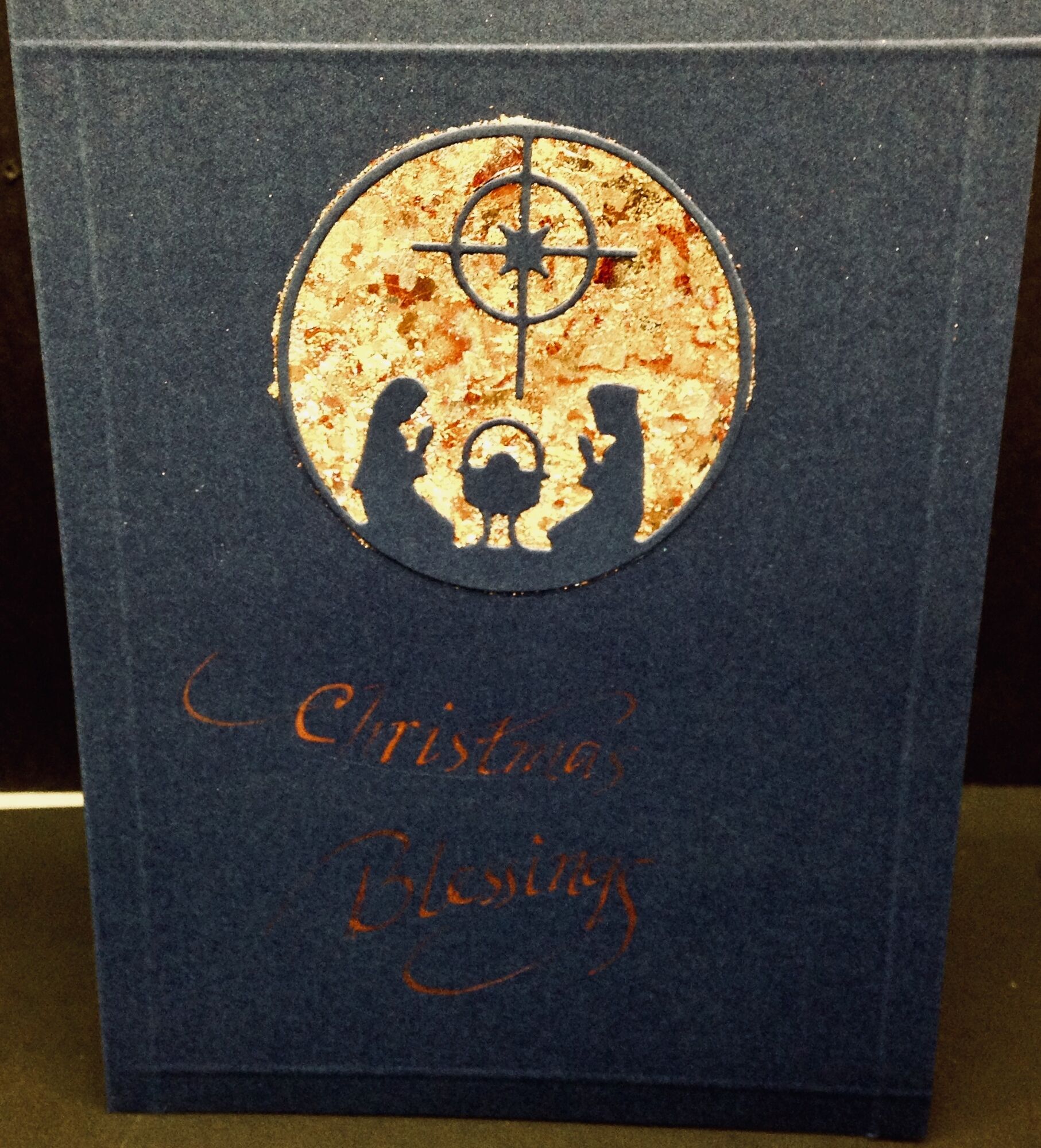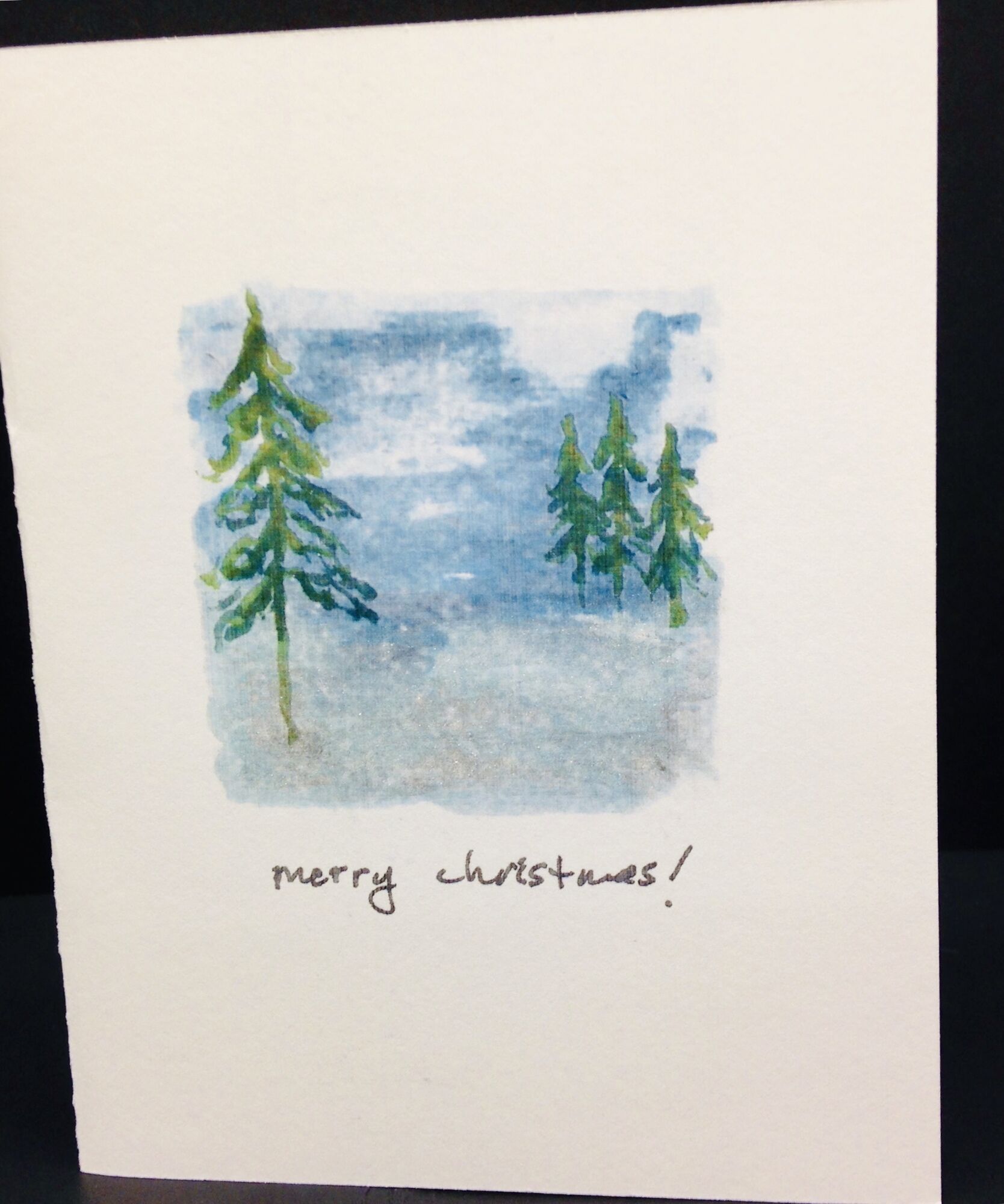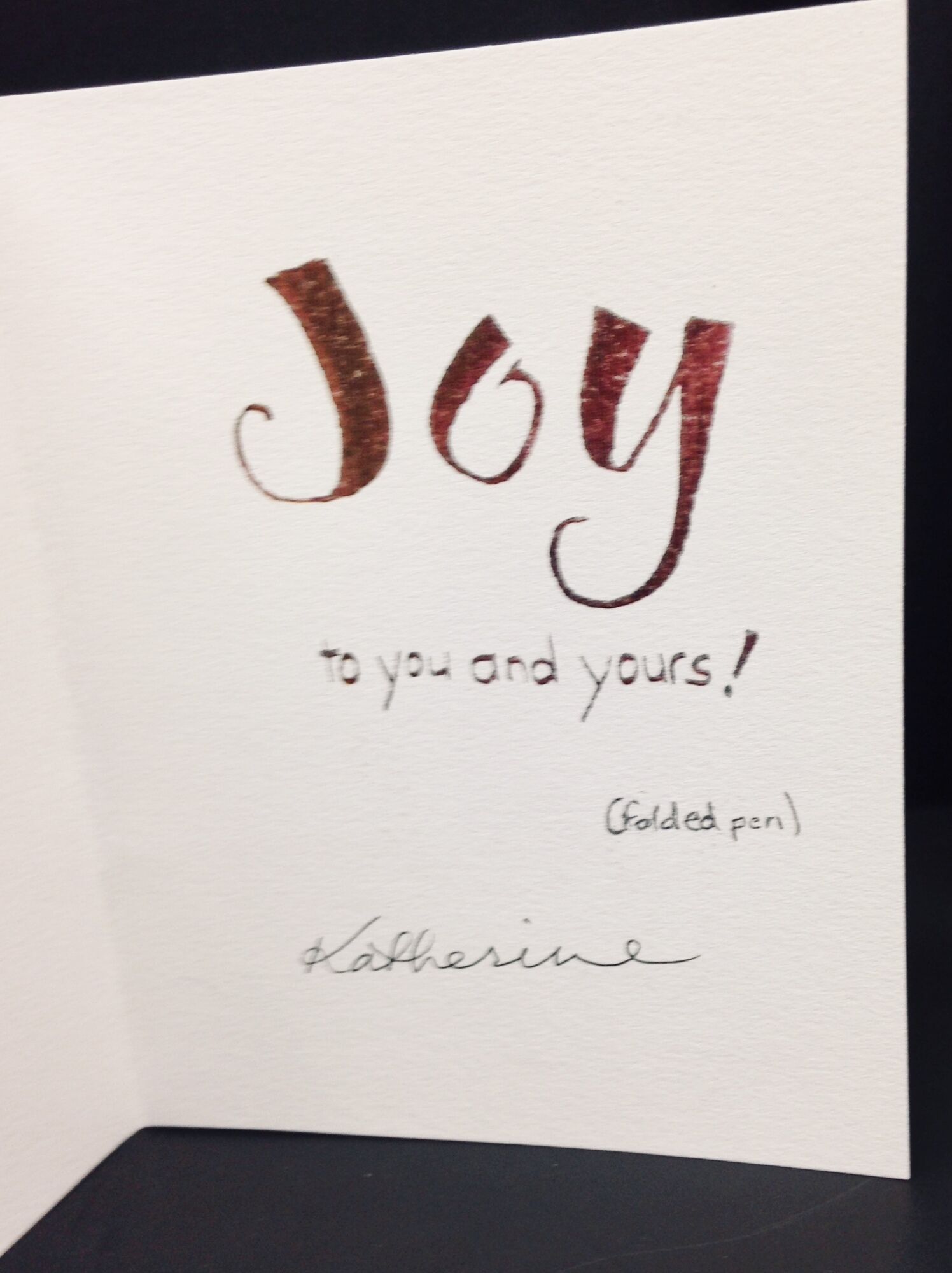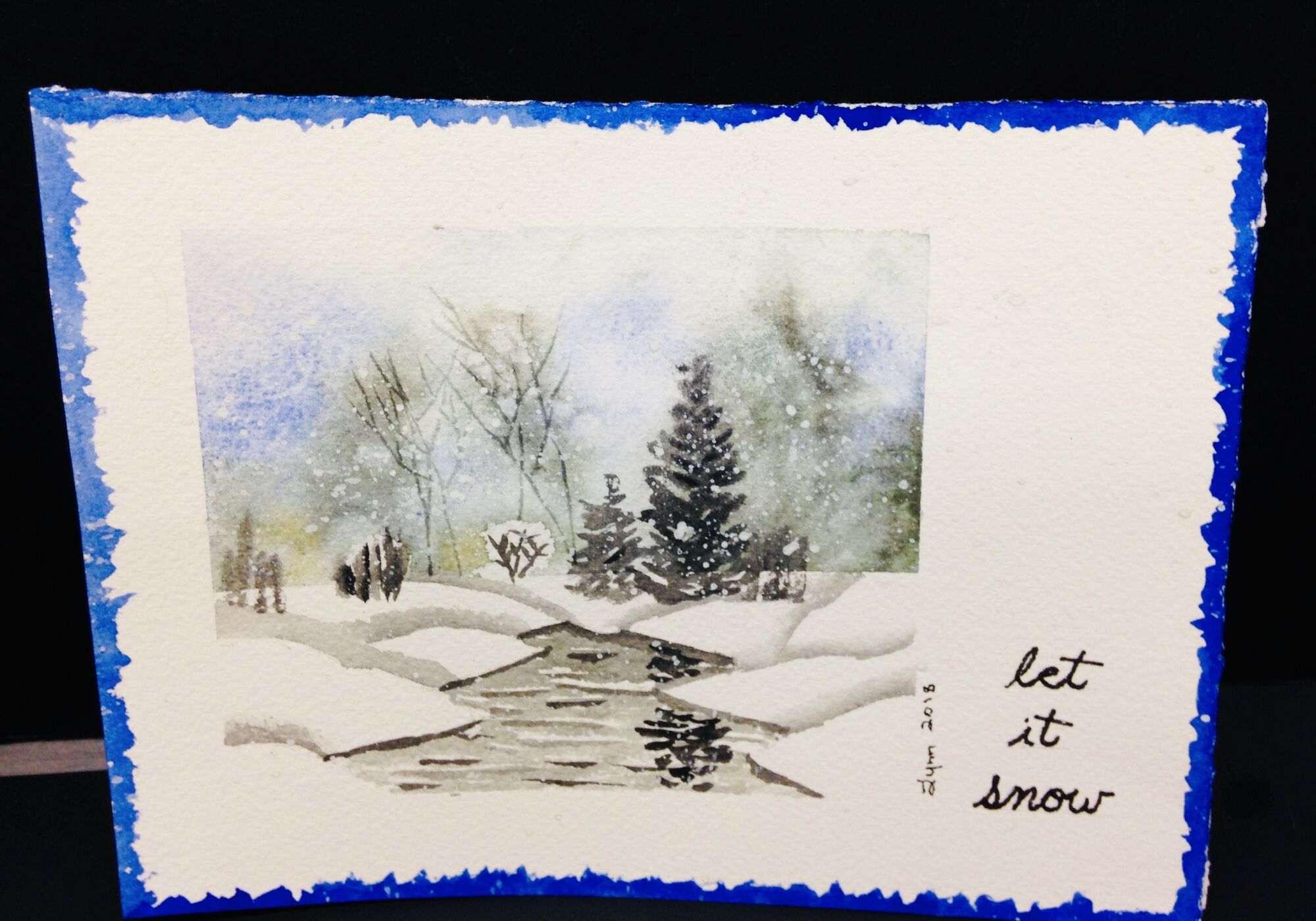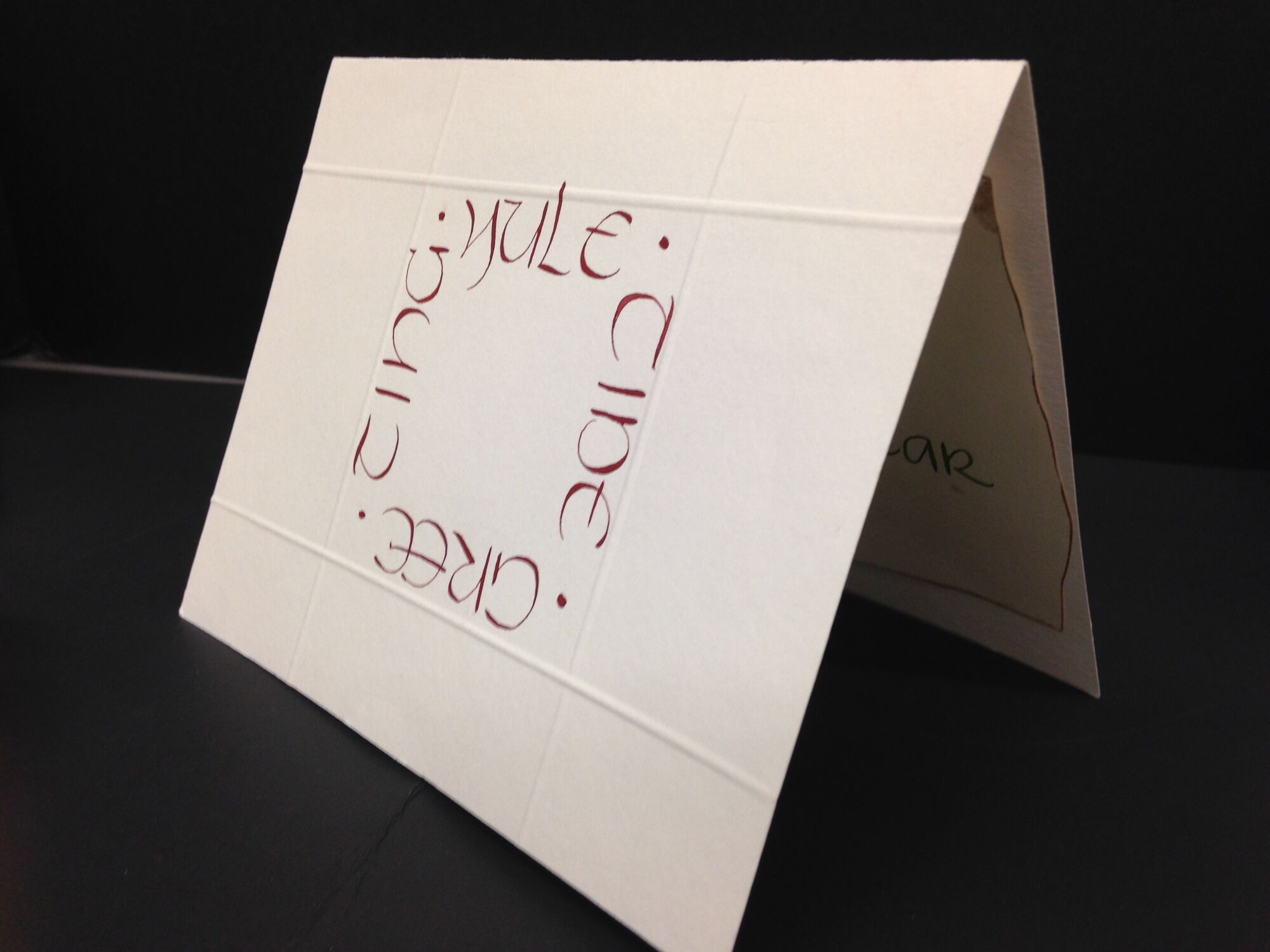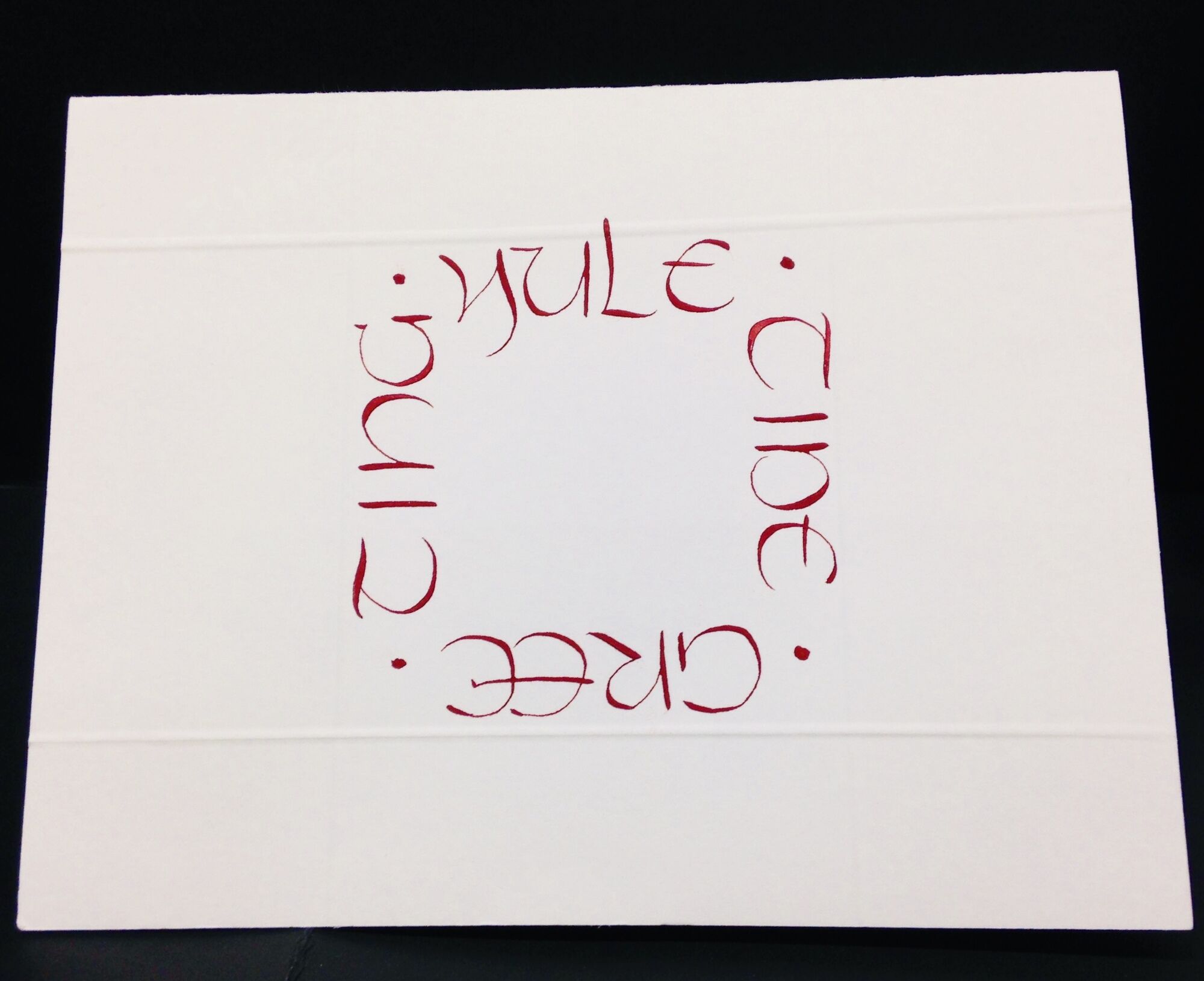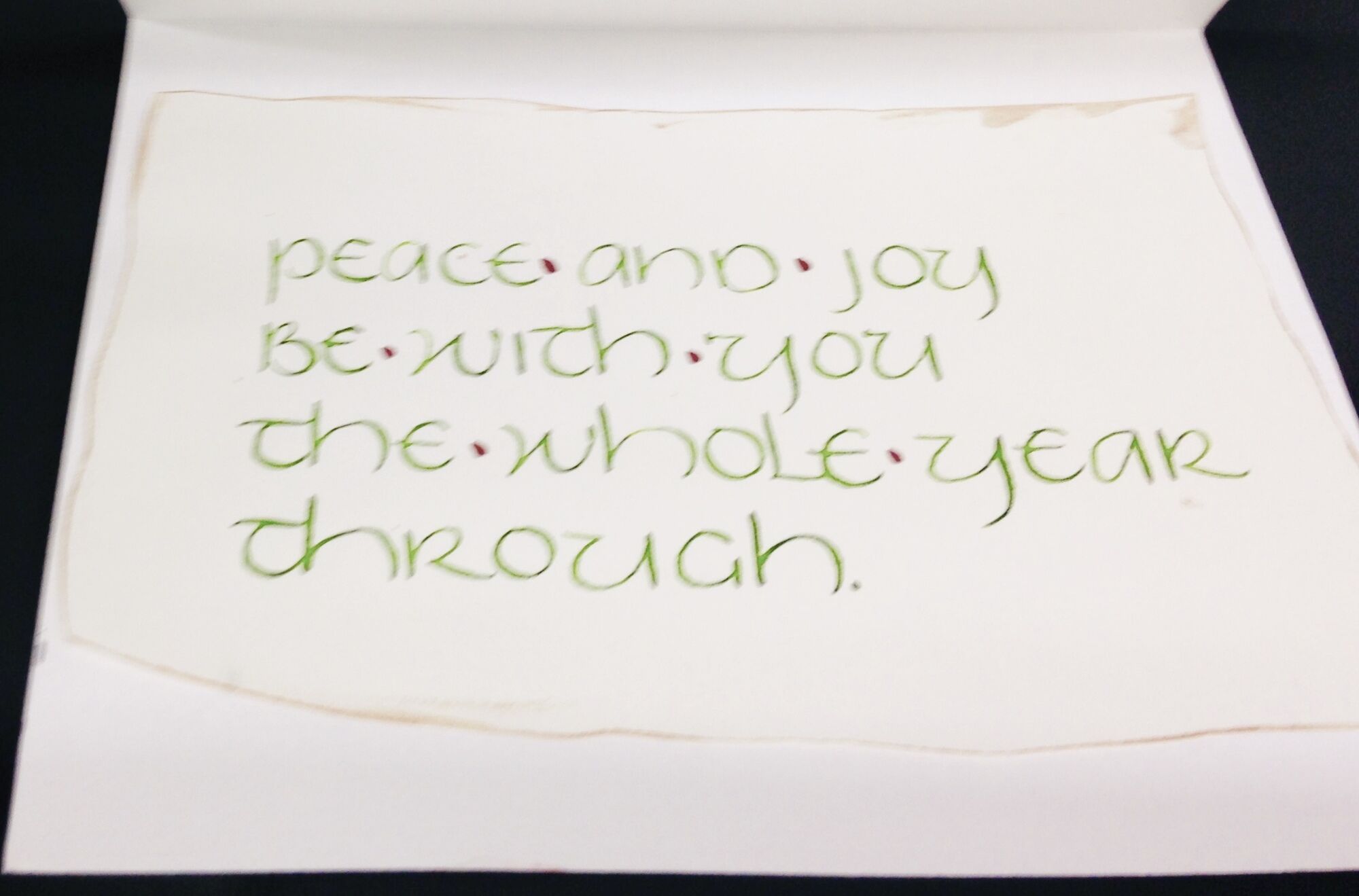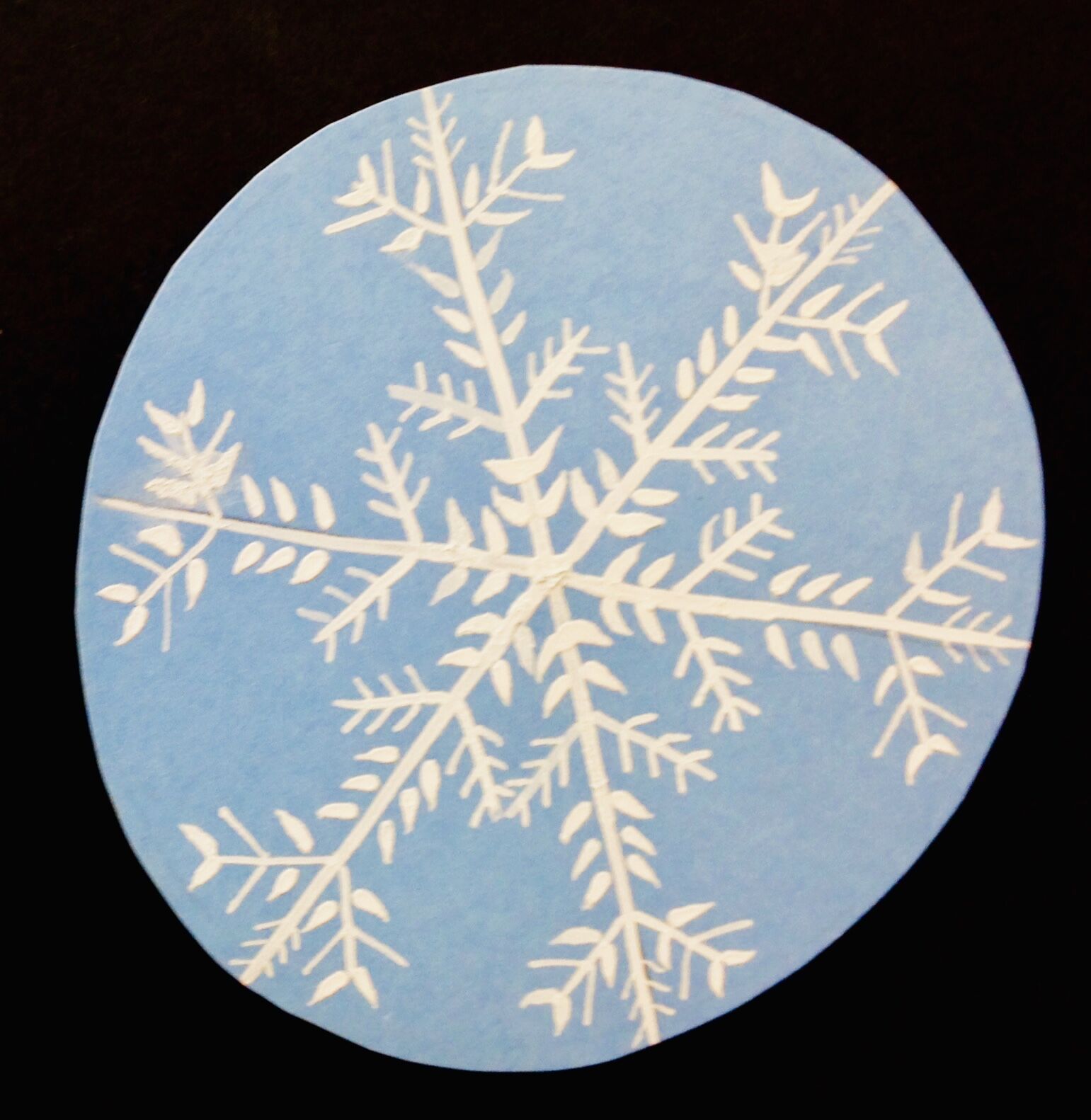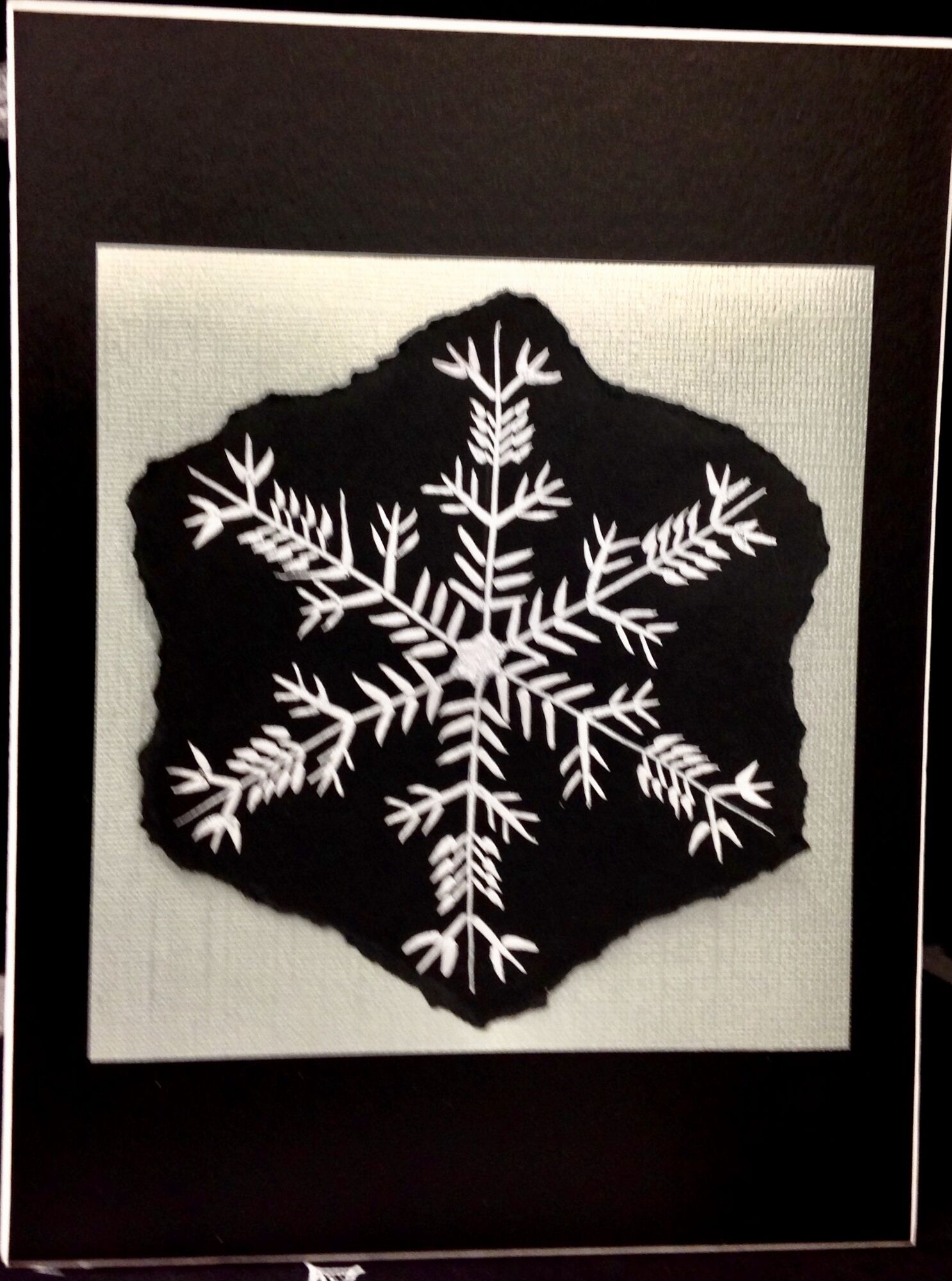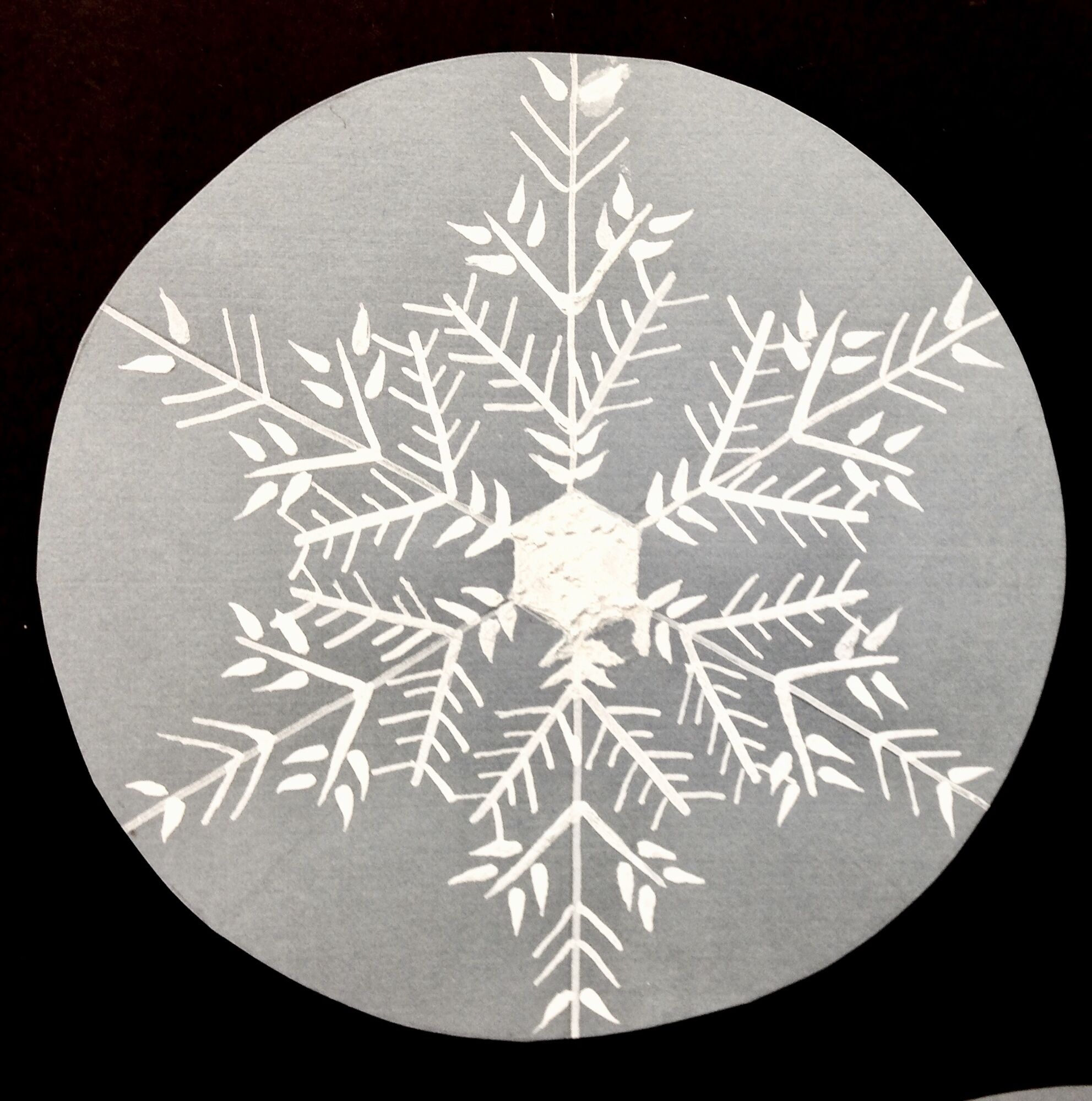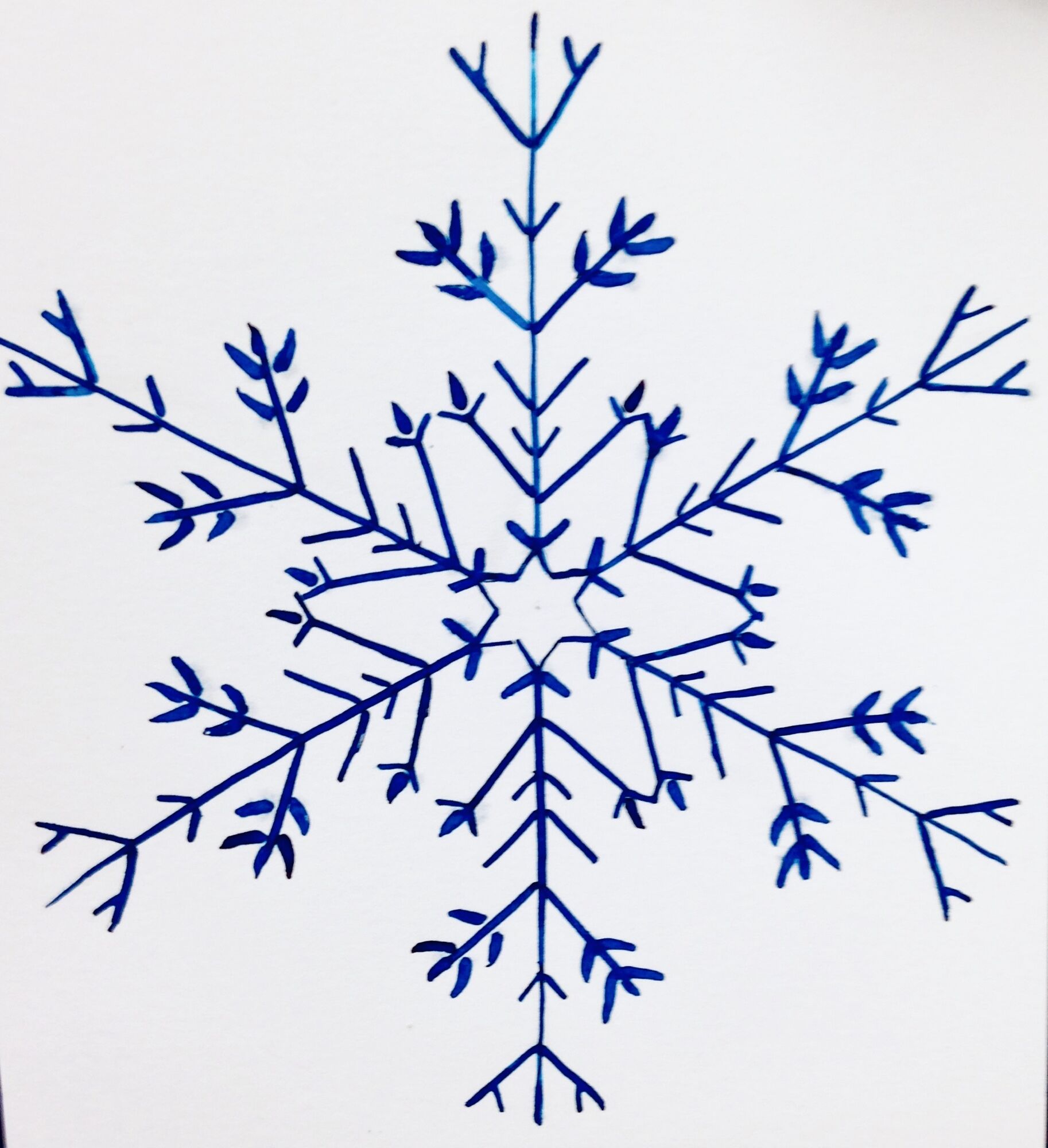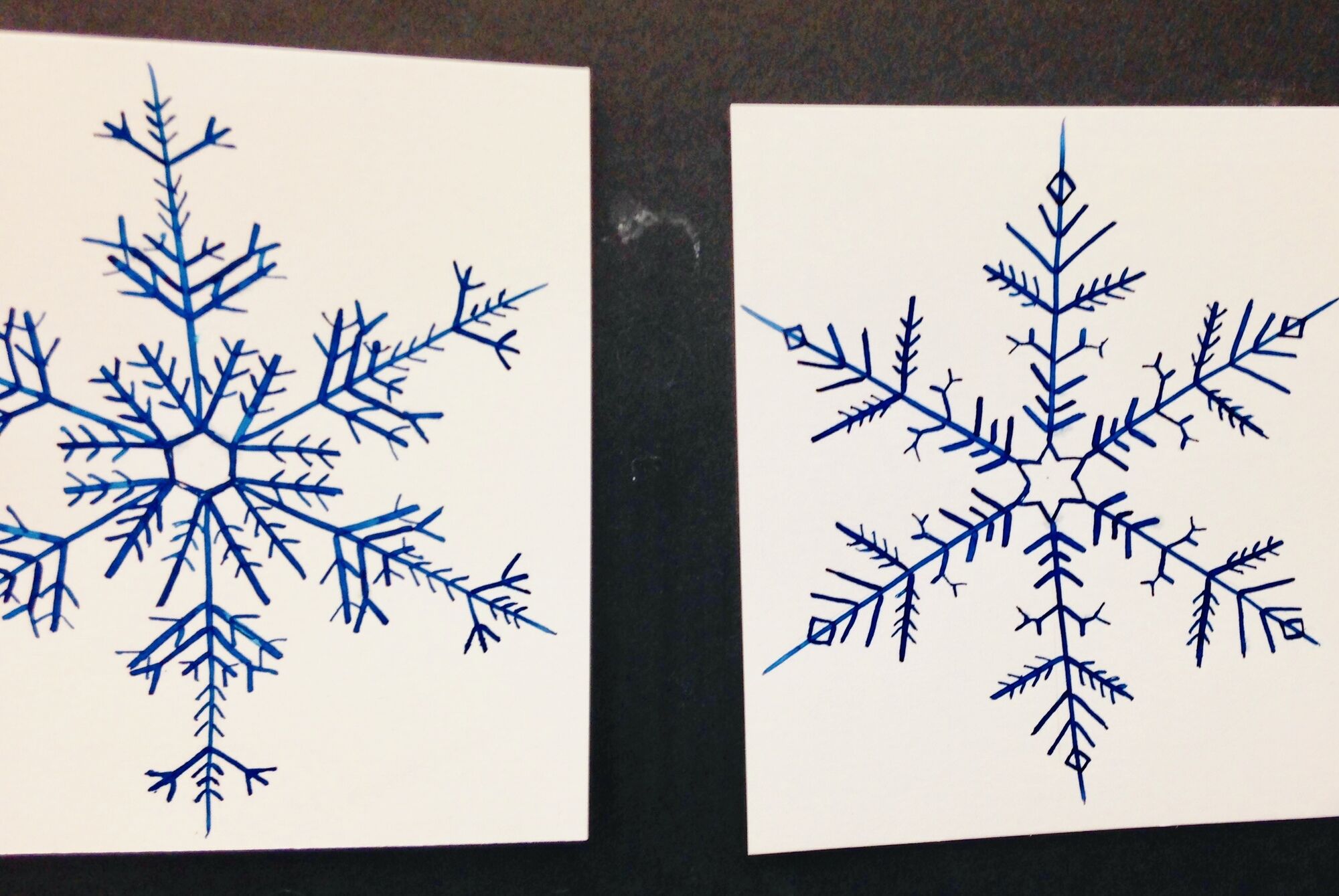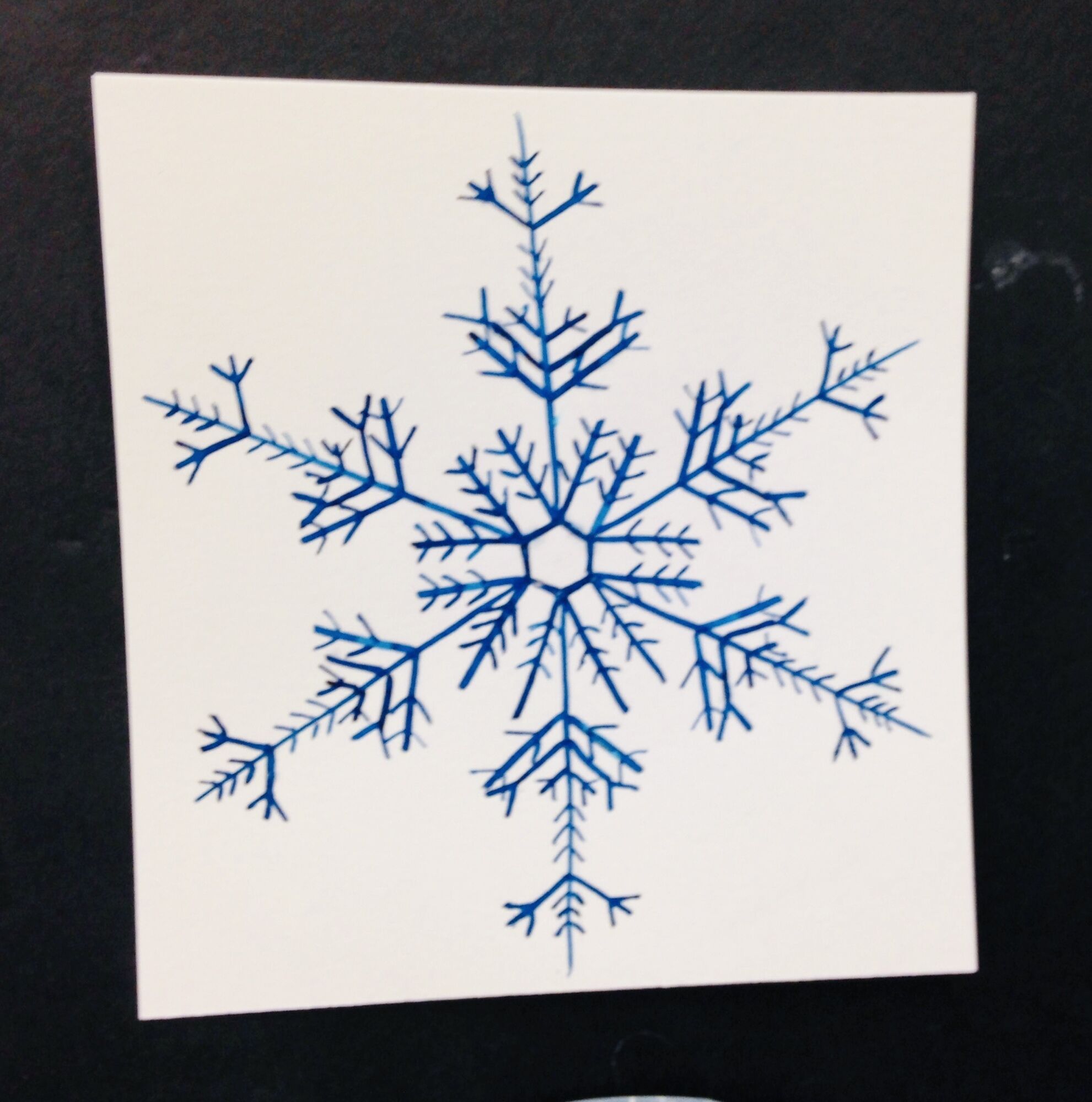 Handmade canvas pencil case with lettering on canvas.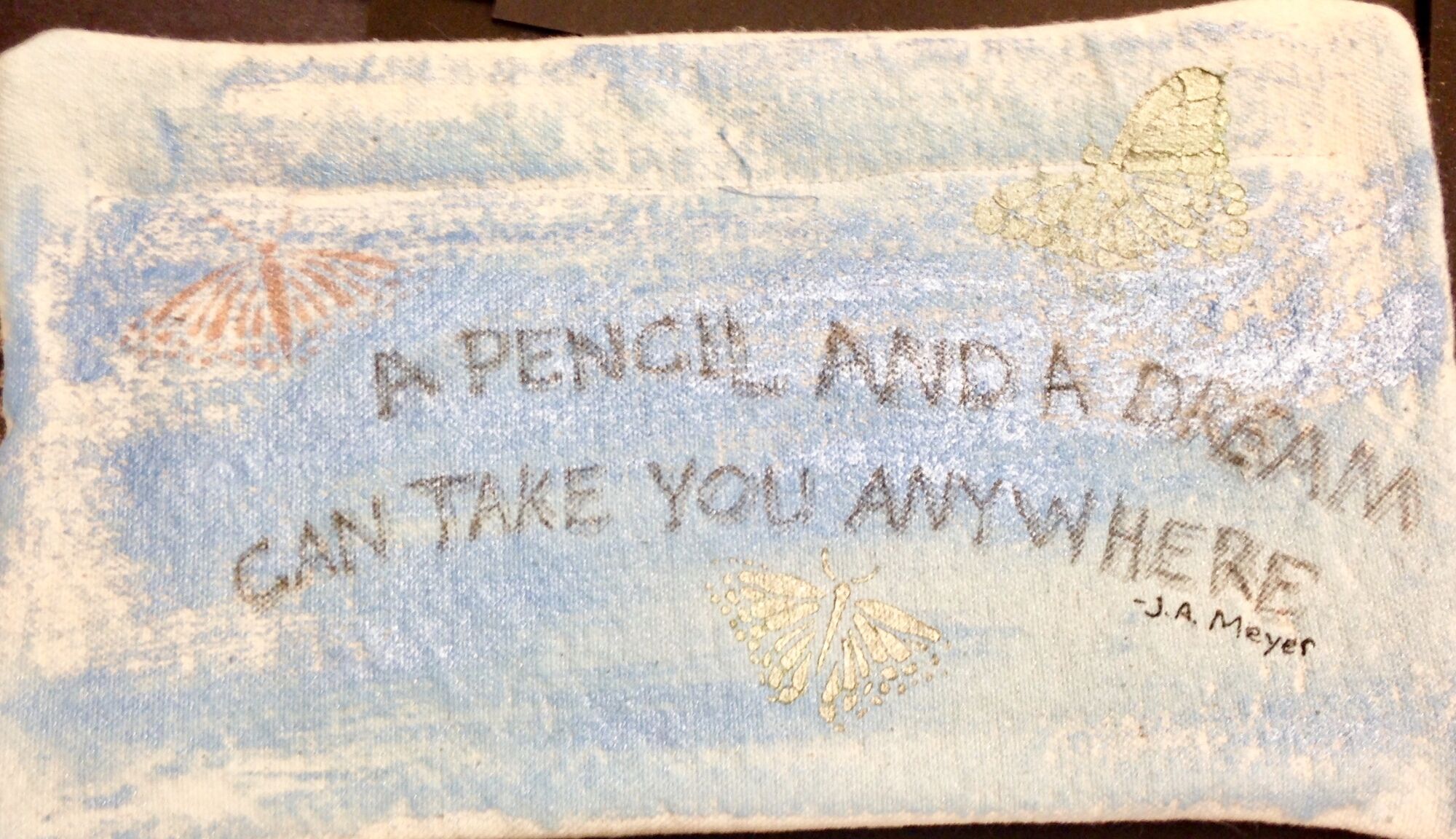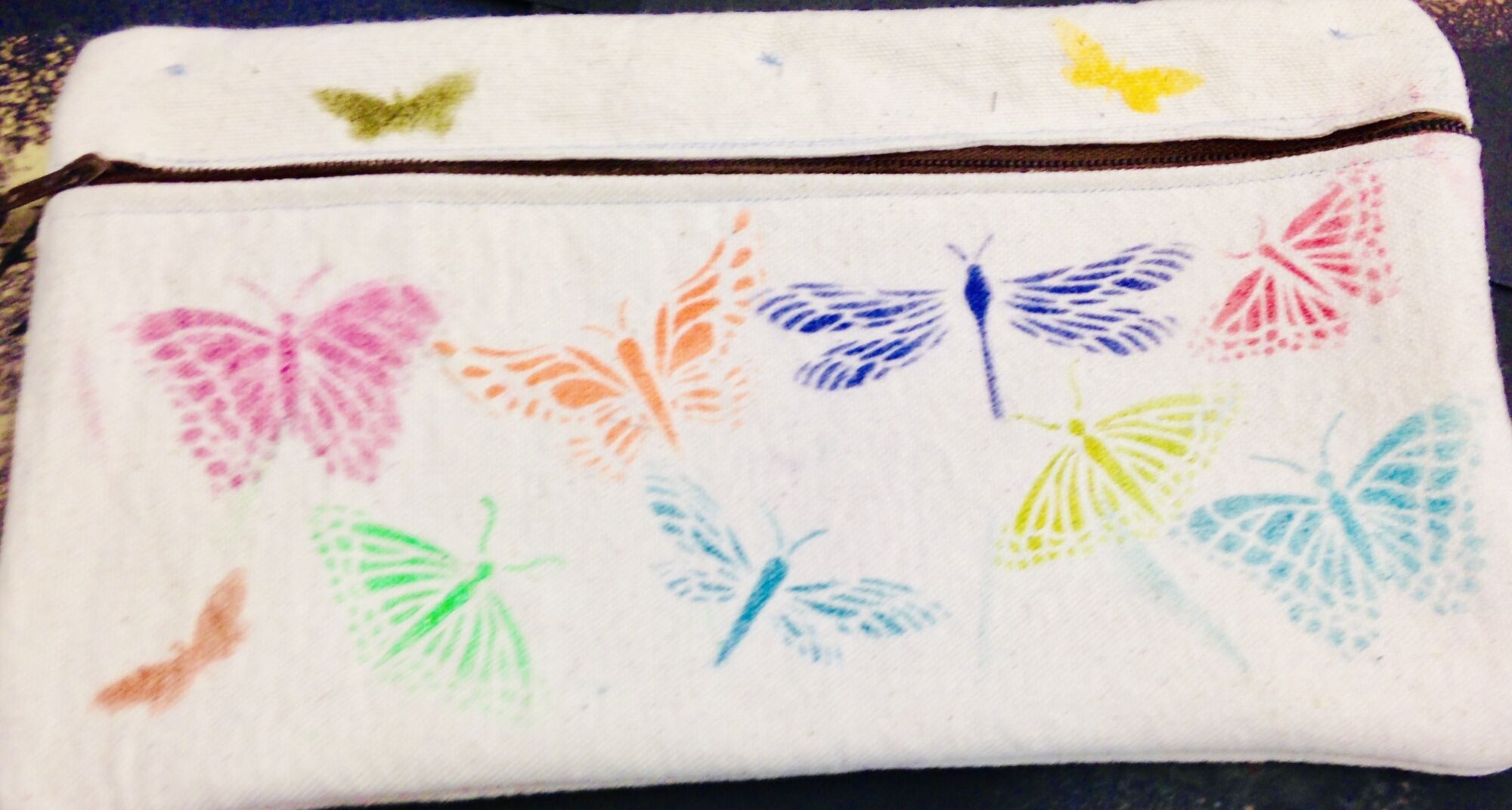 Technique sharing from November's Meetup. The theme was Lettering on Black.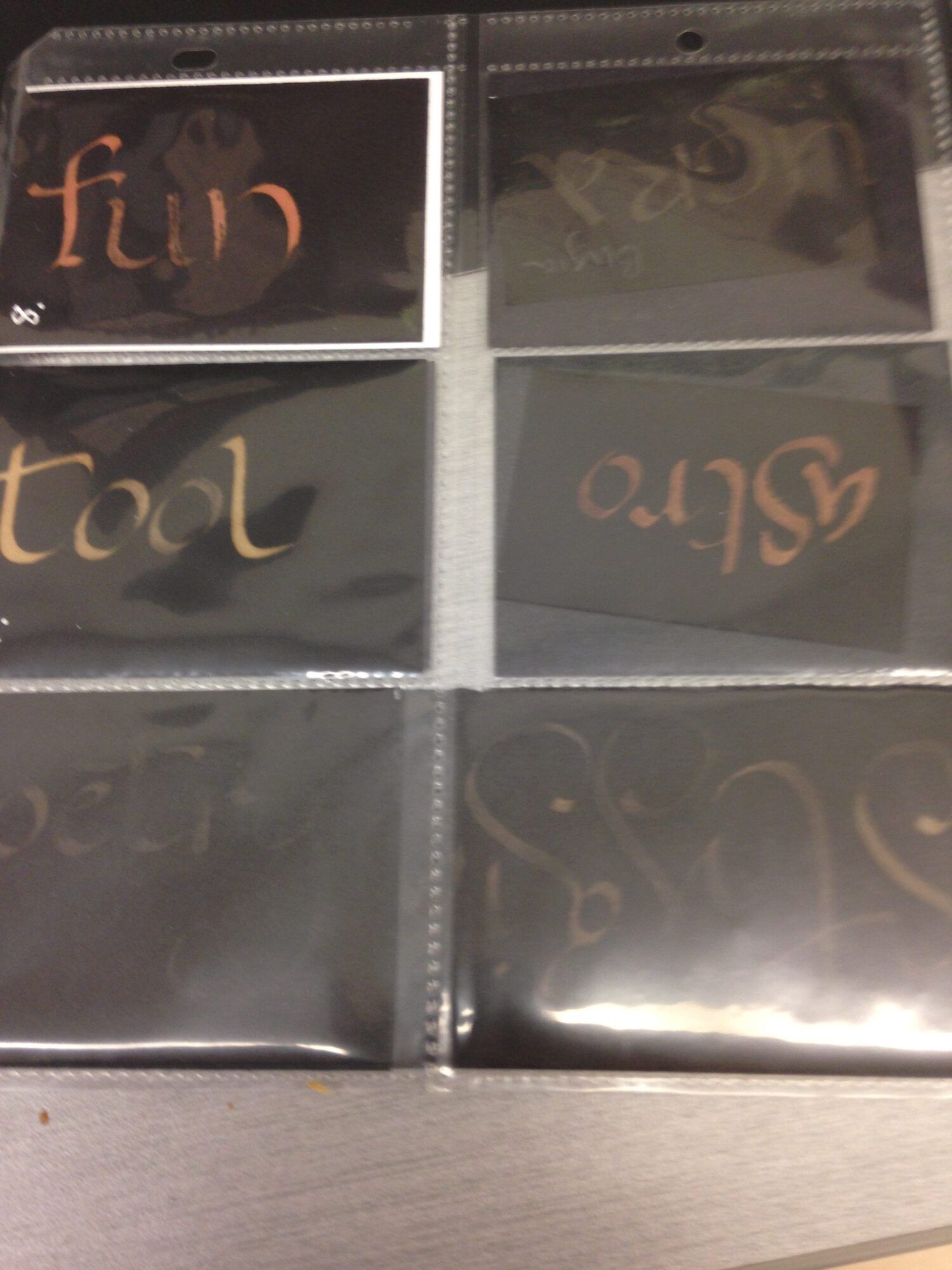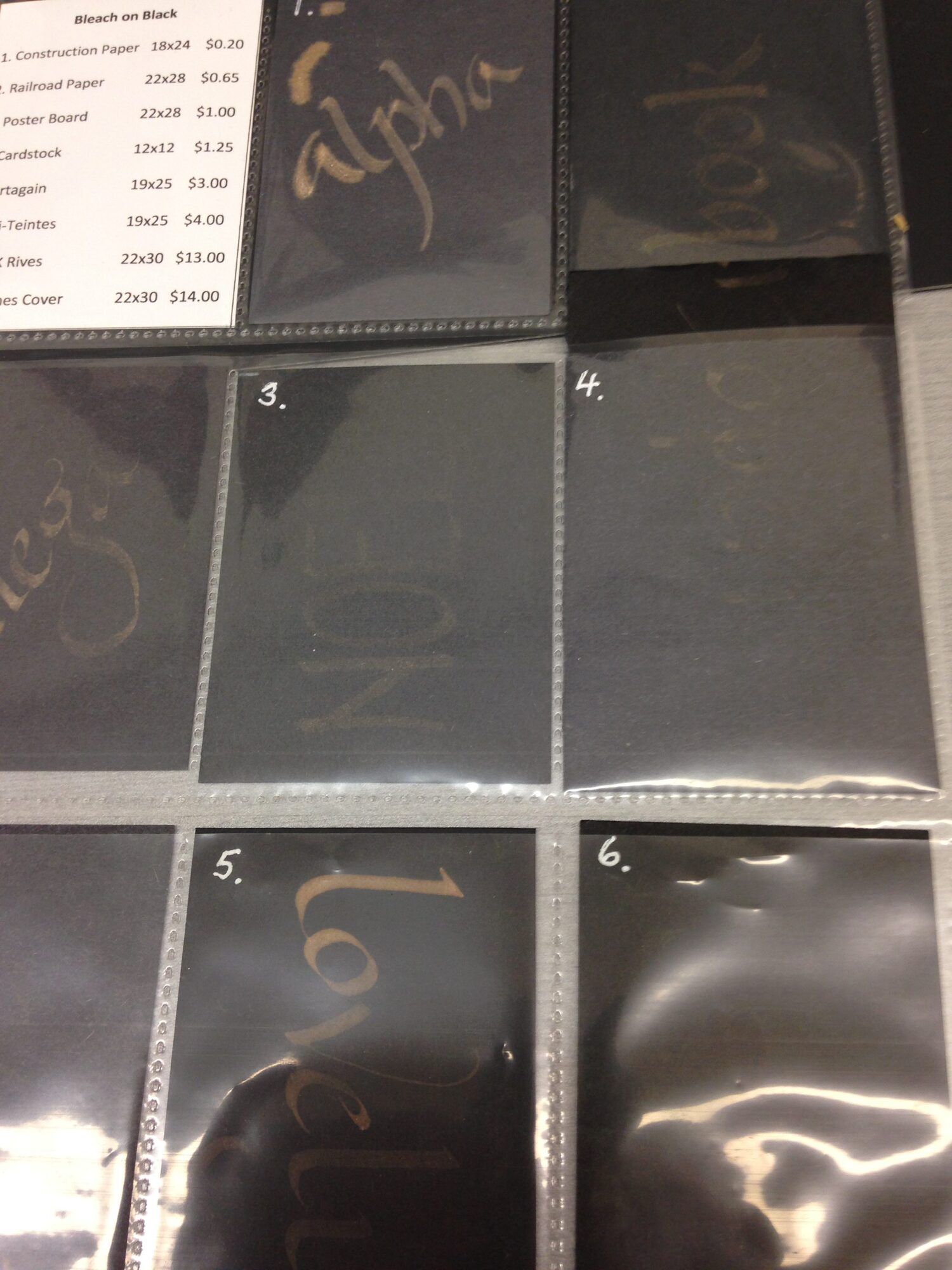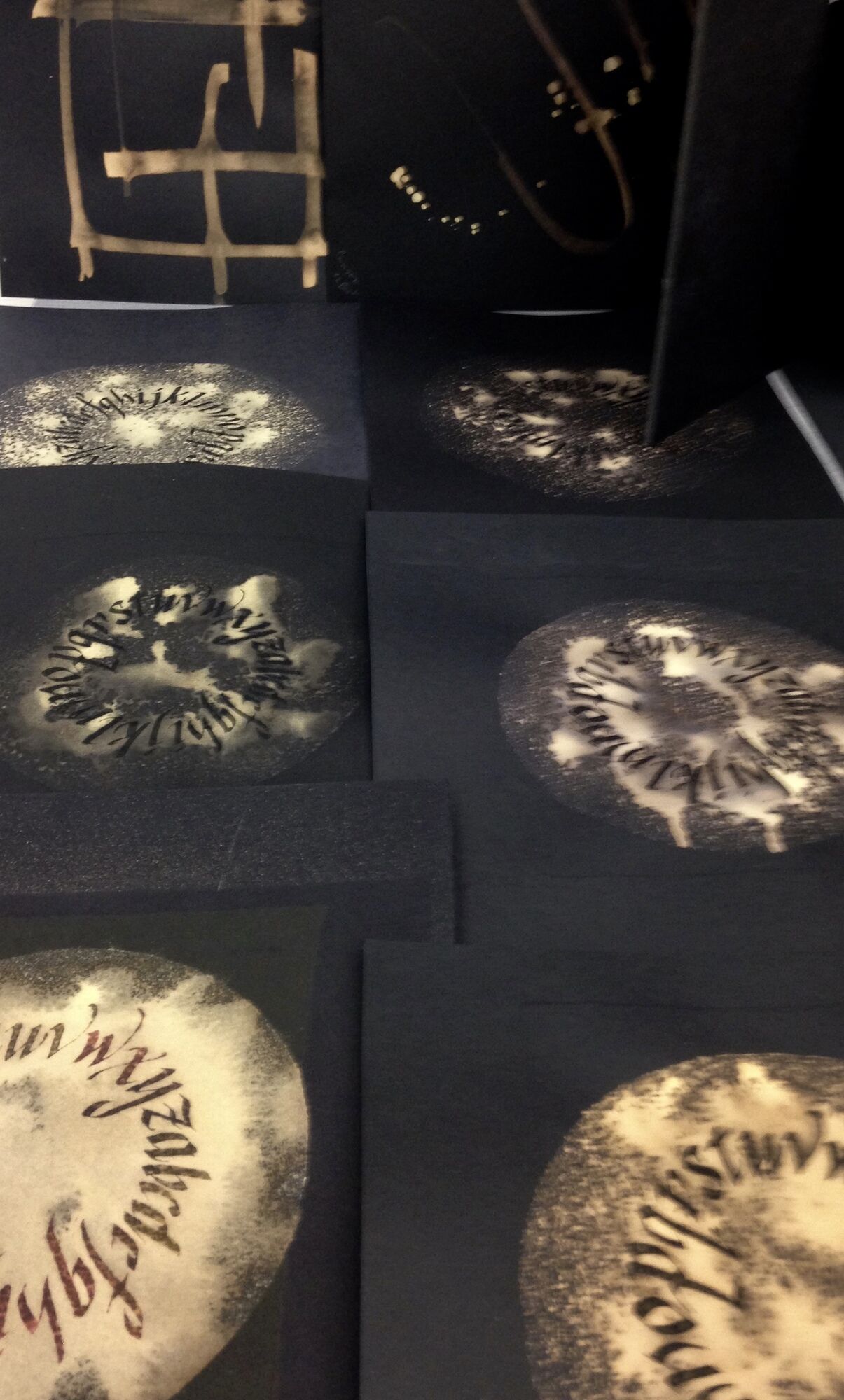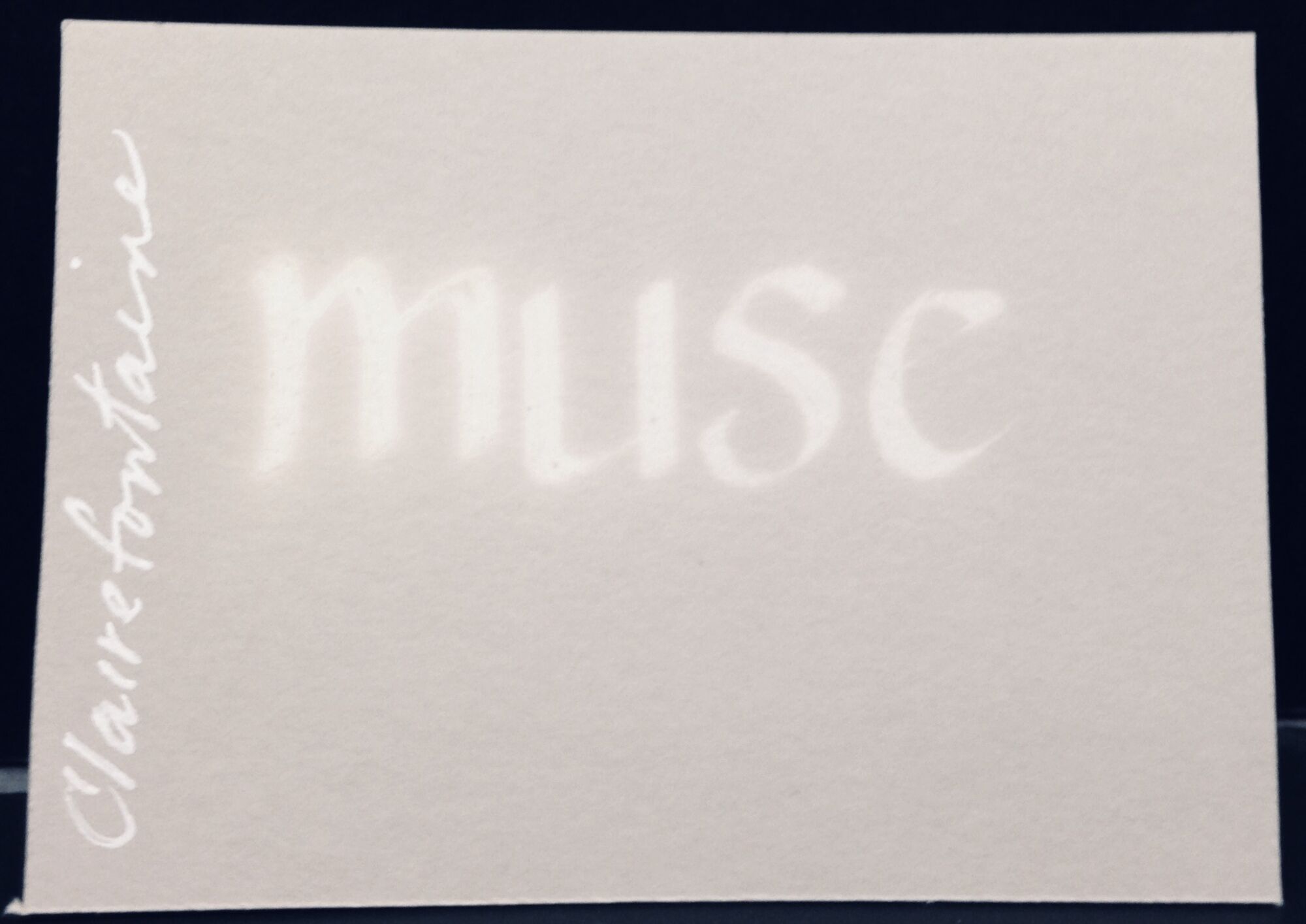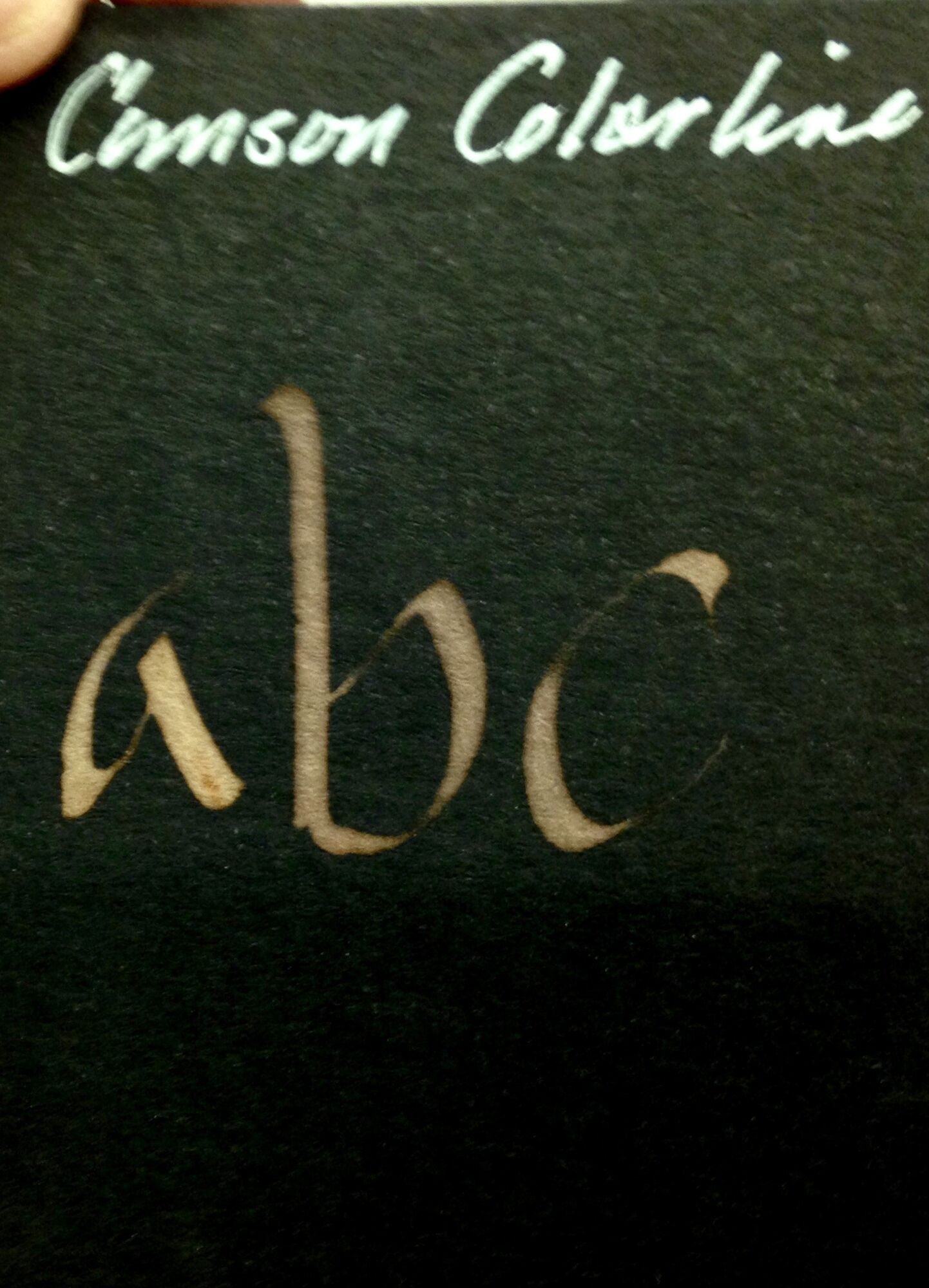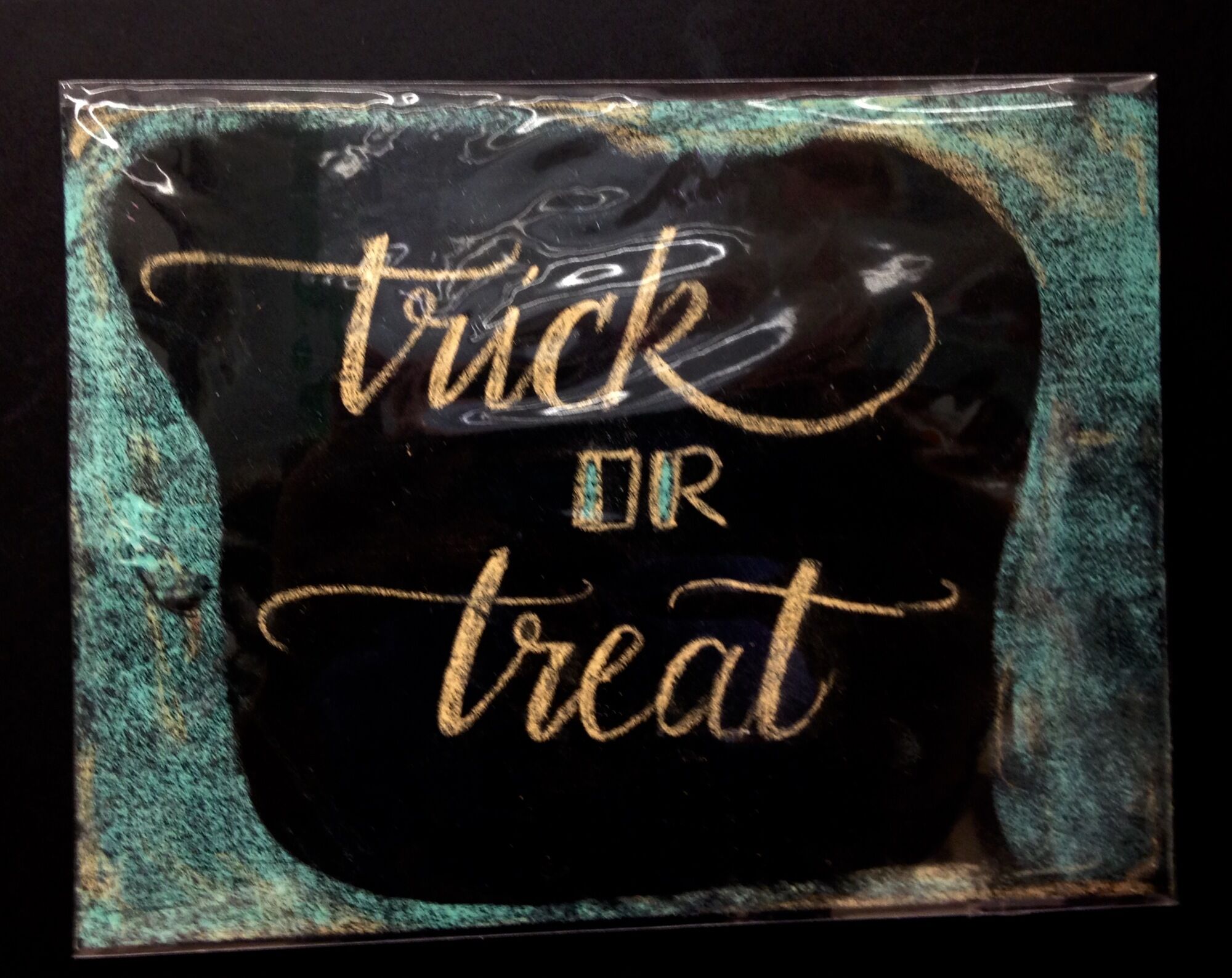 Slab pottery  – testing underglaze pencil on cone 6 red clay with clear glaze.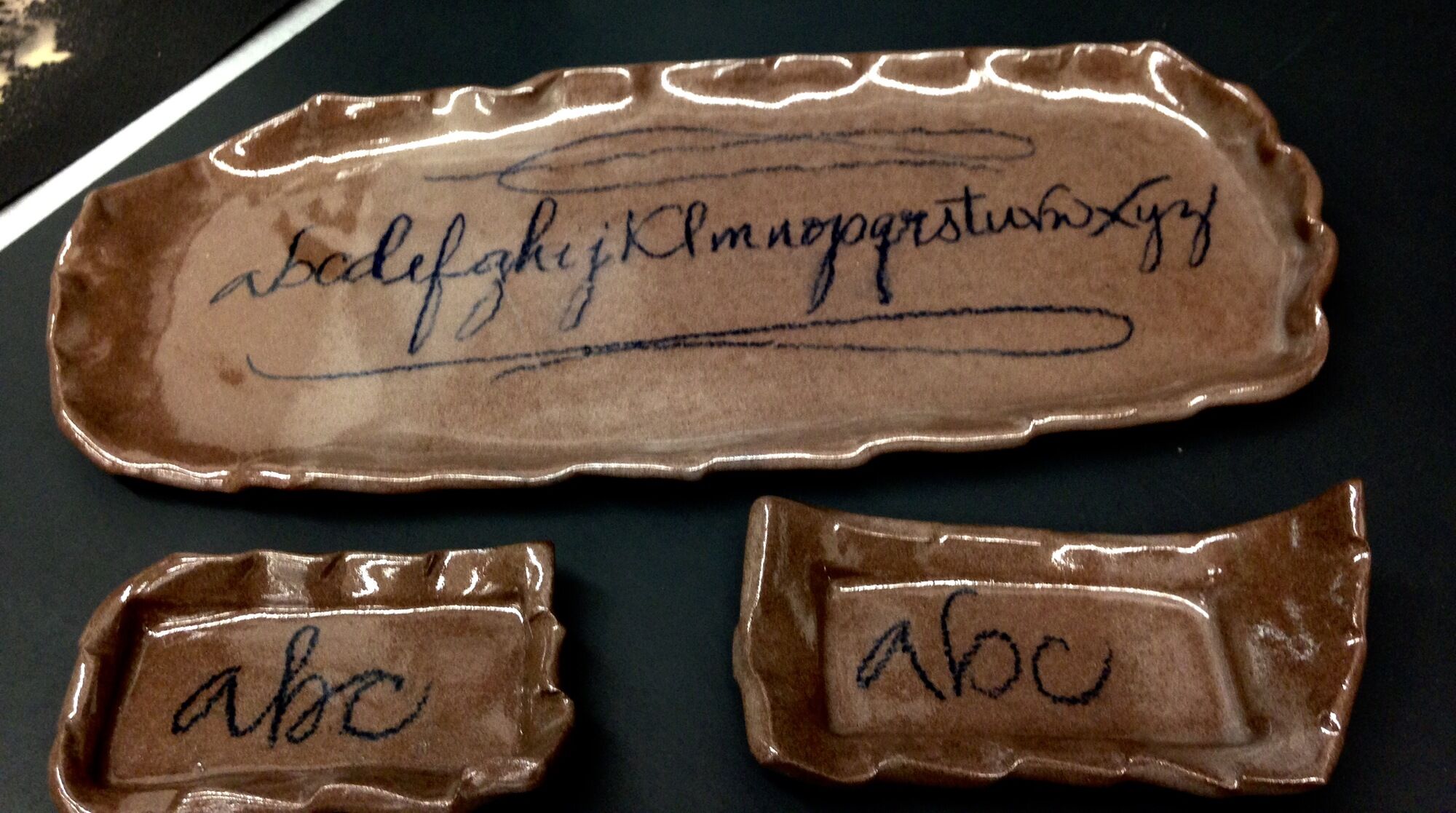 3 Bags Full – Great prizes to be won at each meeting.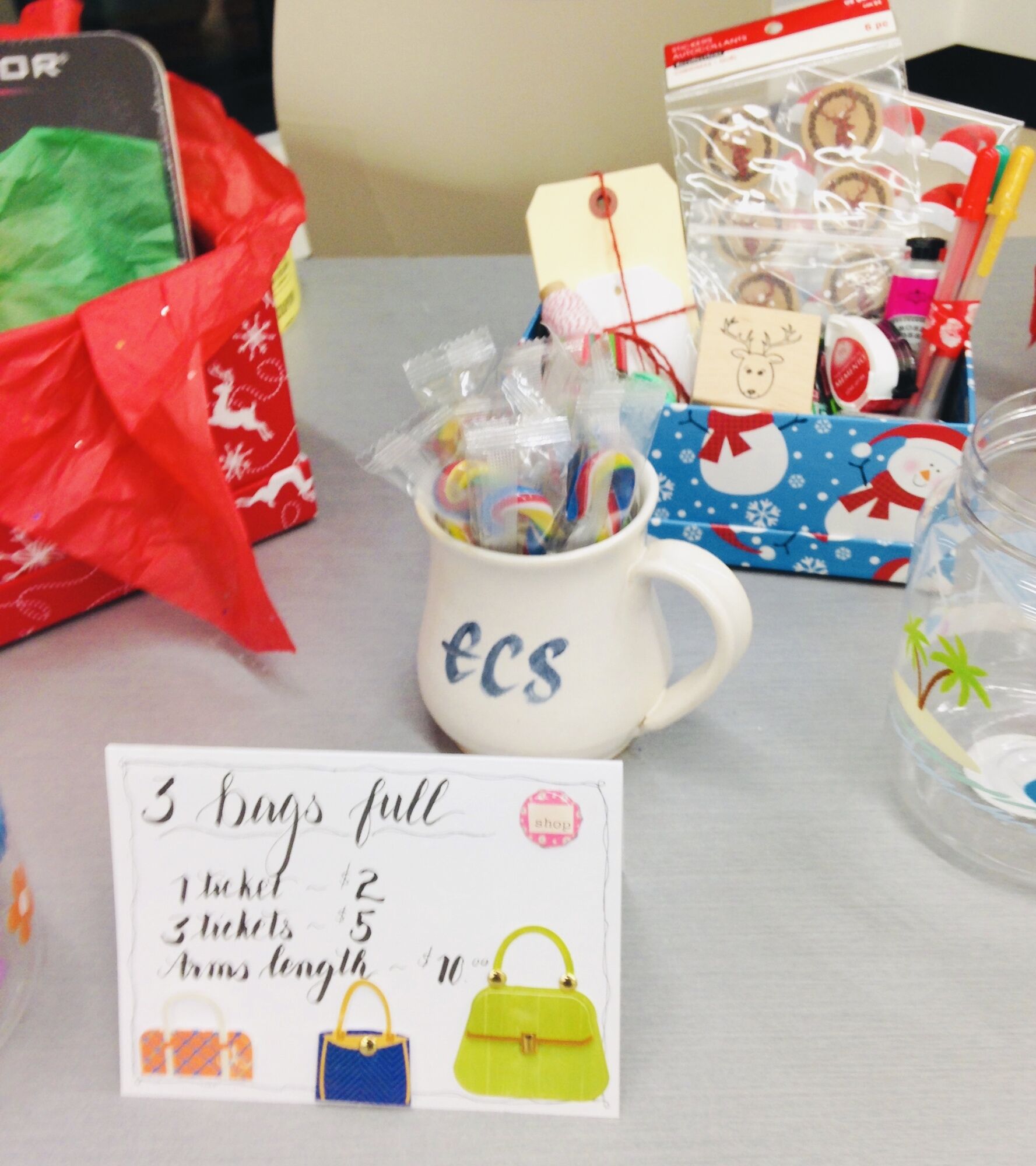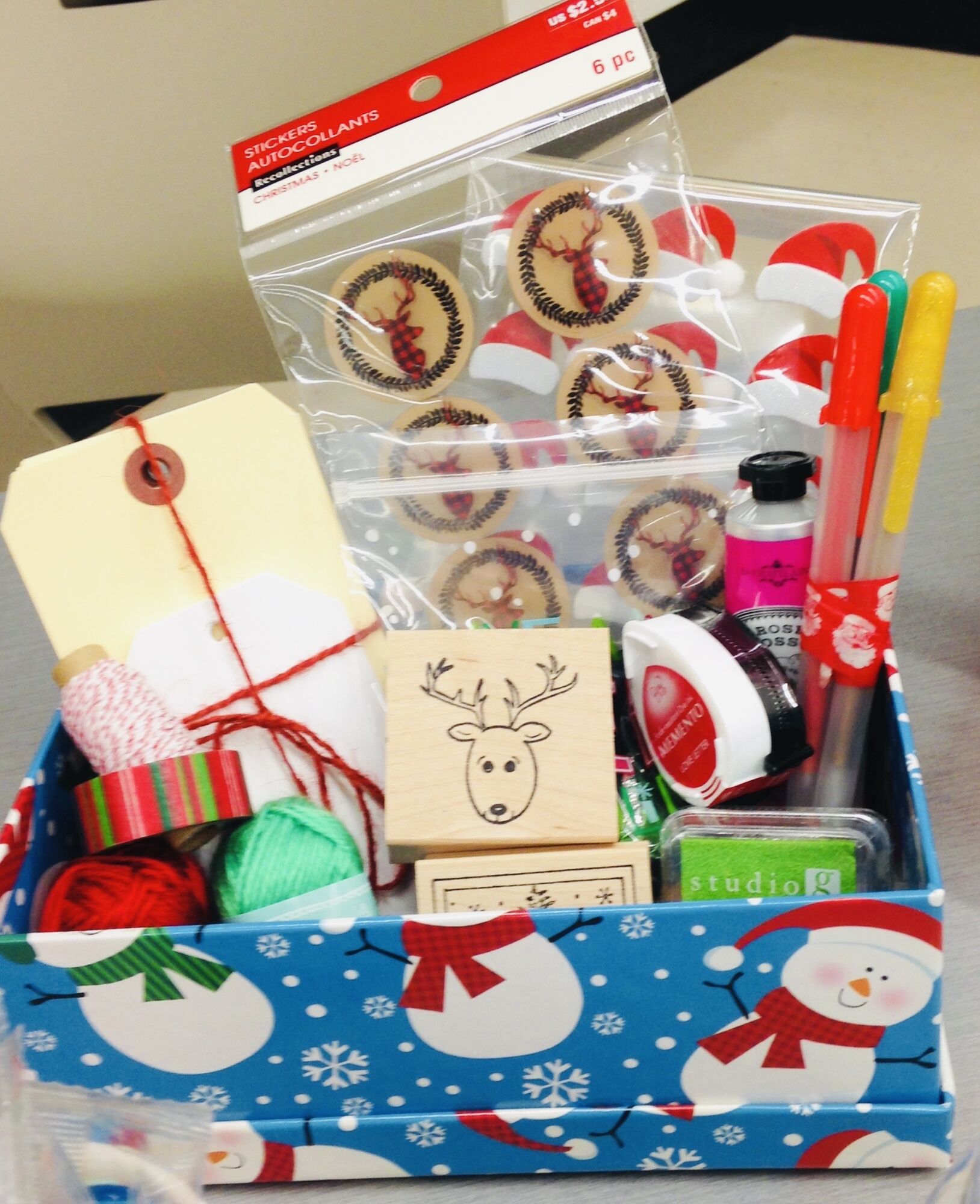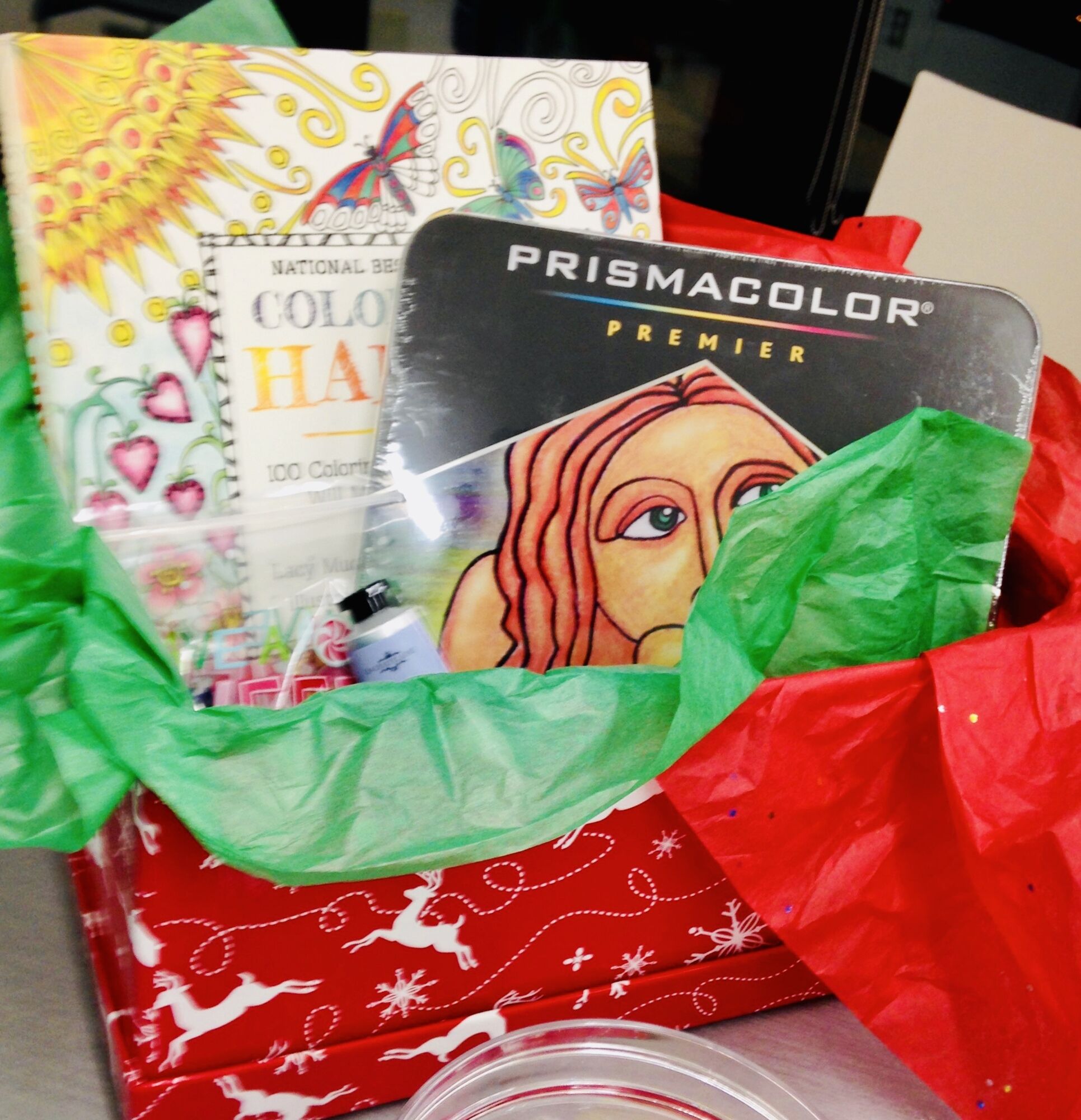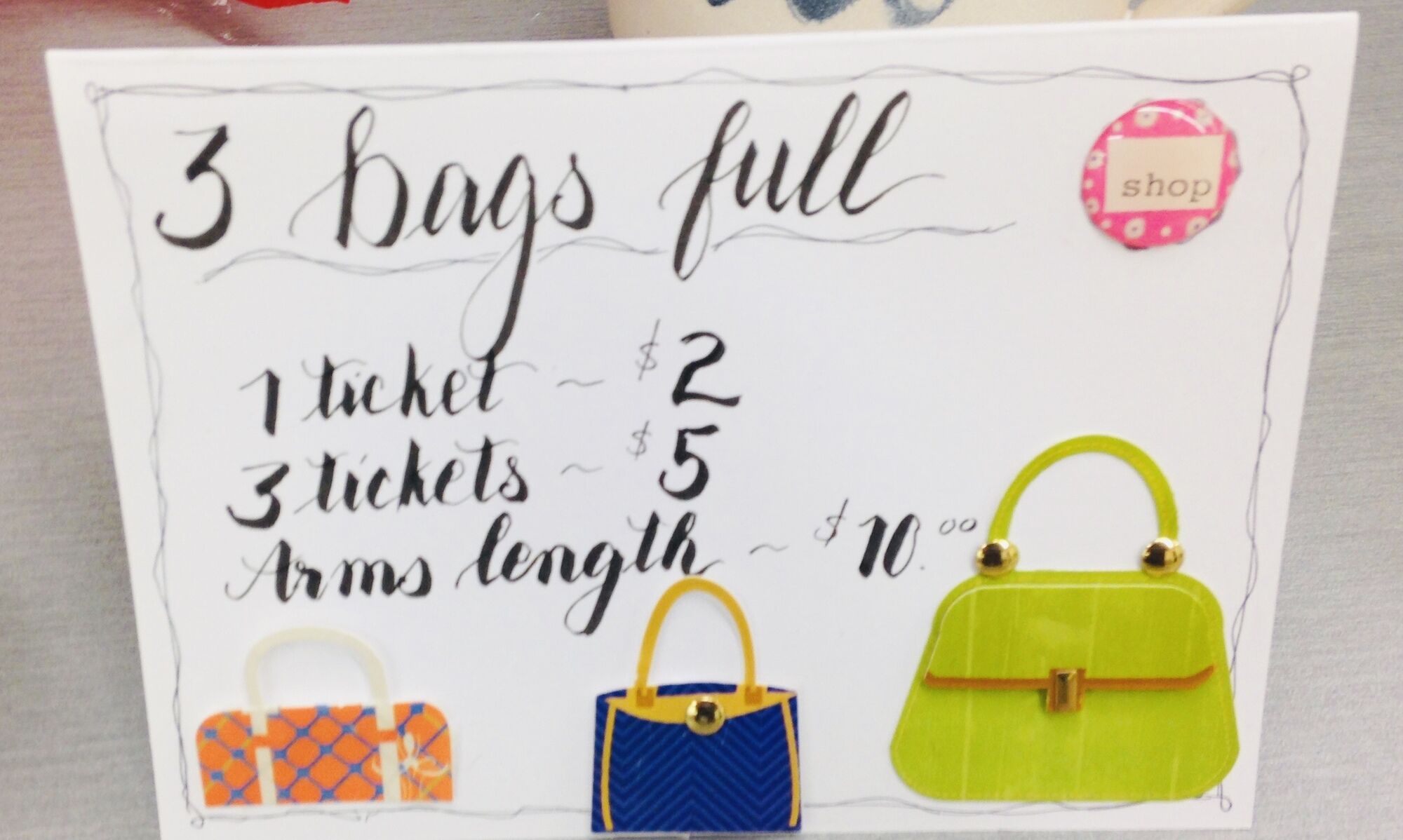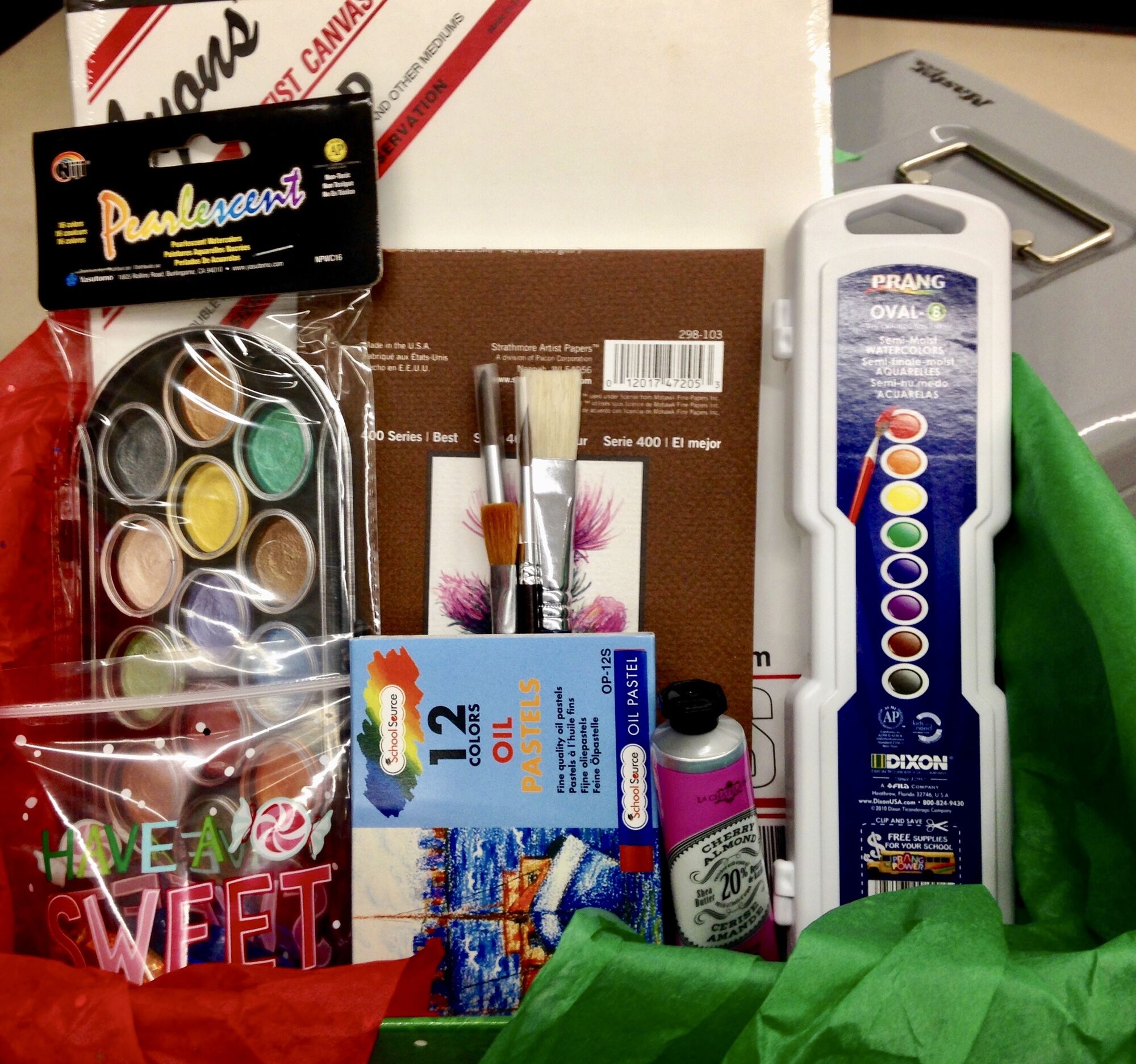 Evening's Activity:
Our annual envelope addressing activity took place. Our partners and collaborators will receive a card from the ECS. Bring a few basic supplies and enjoy the sharing of tools and treasures of others.
Following some seasonal treats, we will make a "Let it Snow" take home project.
All materials will be supplied…our gift to you this Holiday season.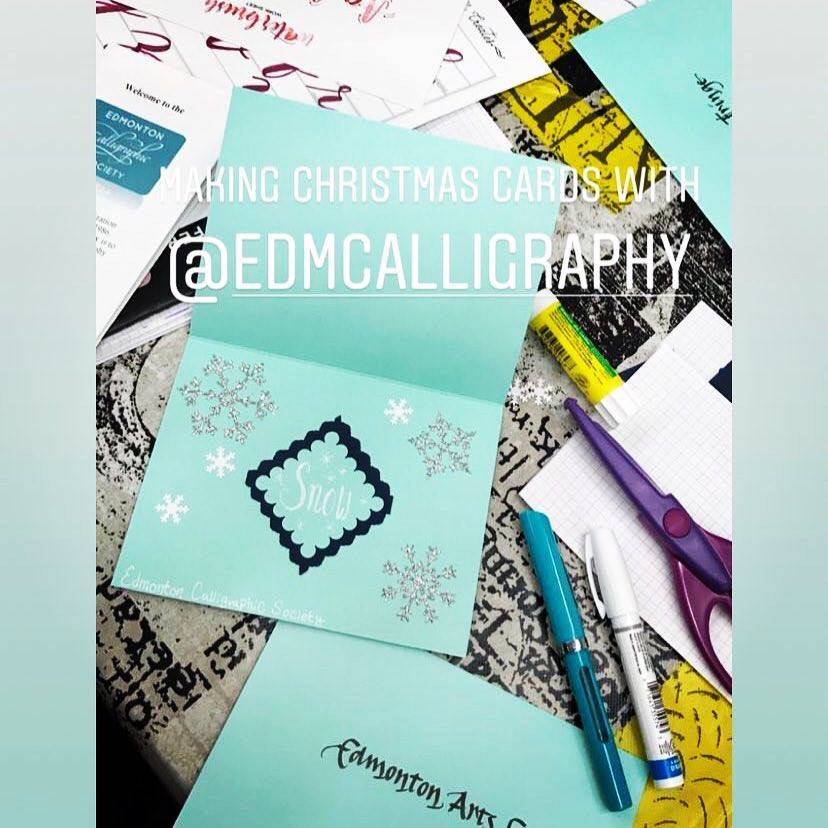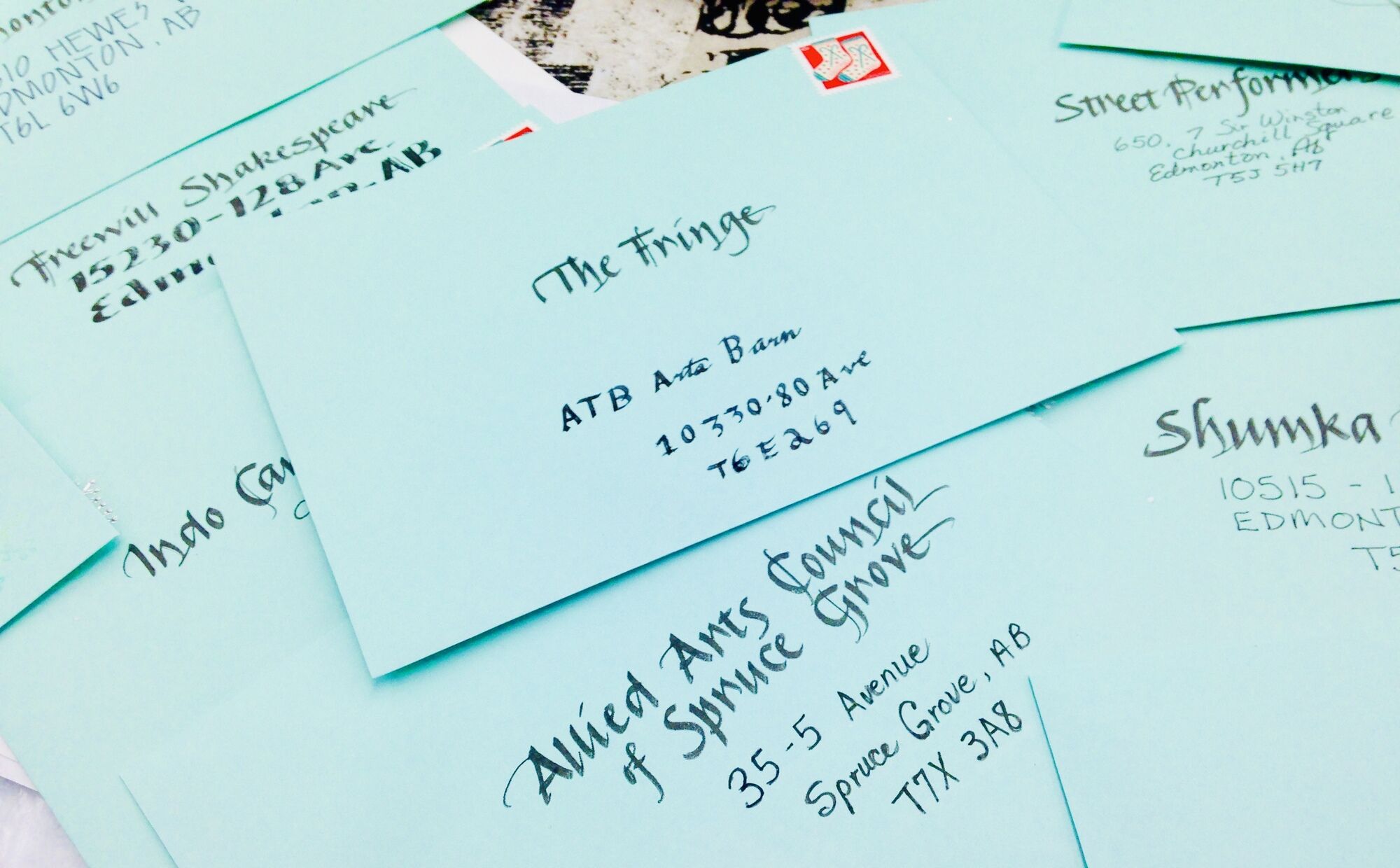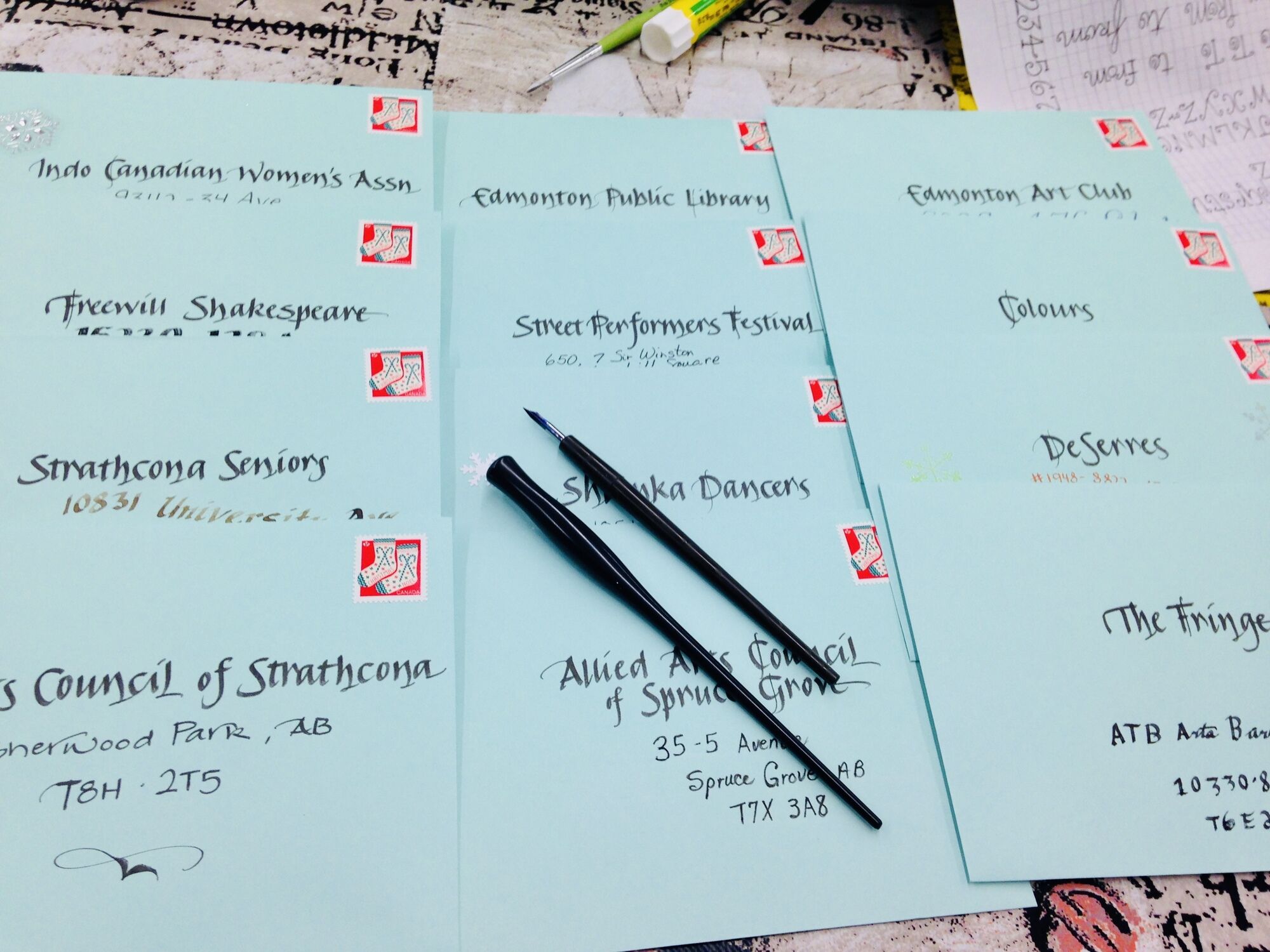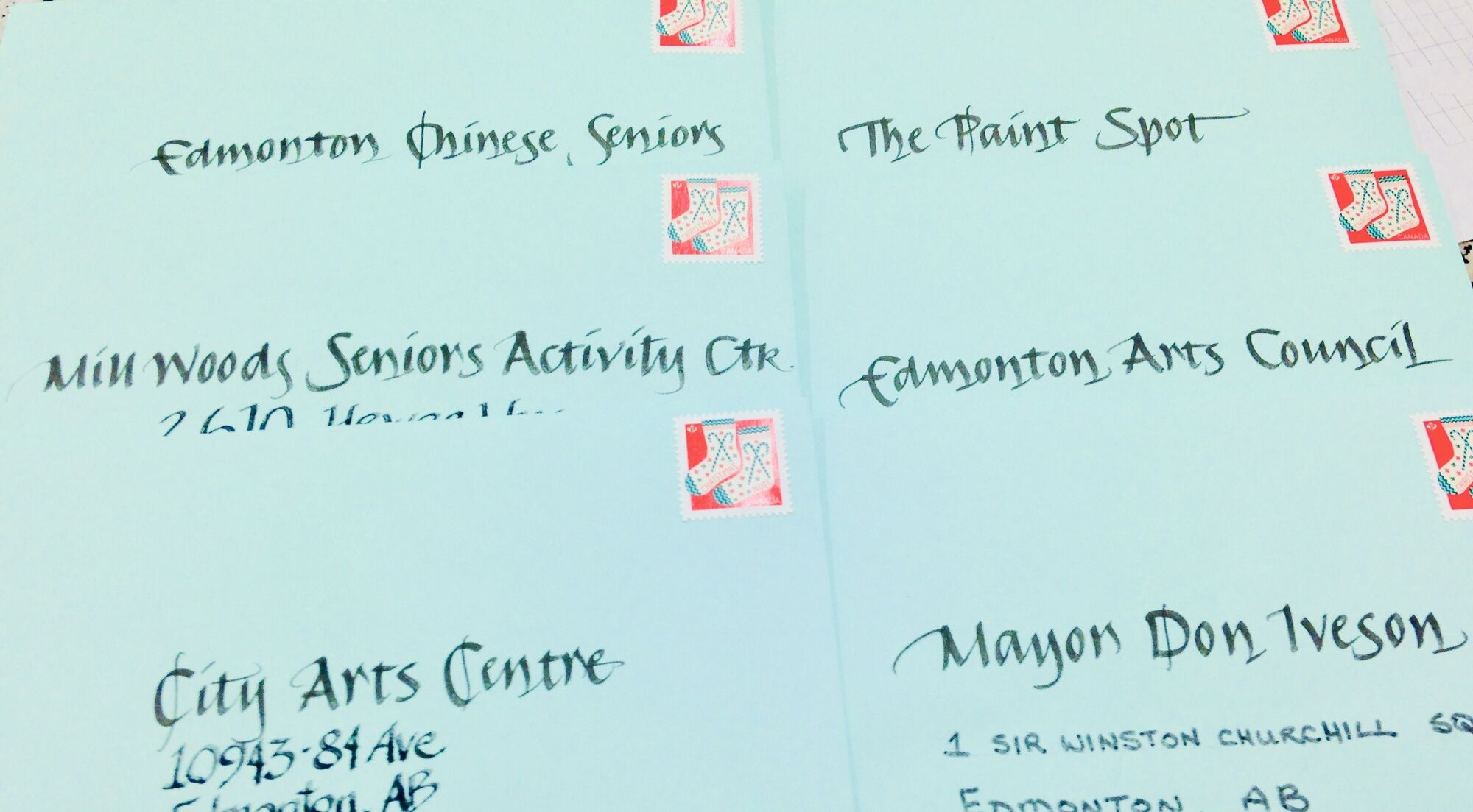 Unfortunately the photographer did not get a picture of the exterior of the card which had the words "Let it" calligraphed by our own Barb Keir. Thank you to Barb for doing the exterior of all the cards and the names of our partners on the front. Members then decorated the inside of the card and put the address below the Name on the envelope.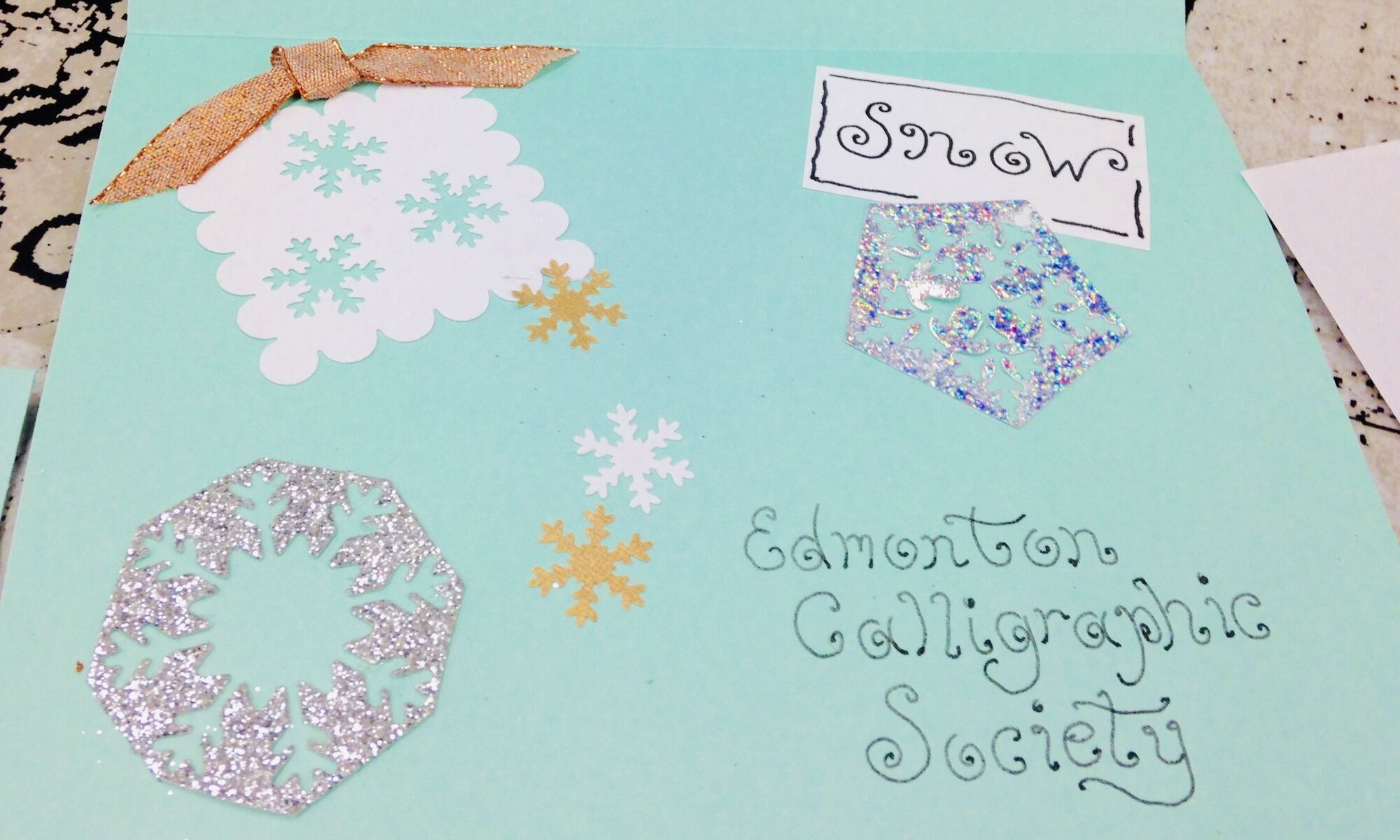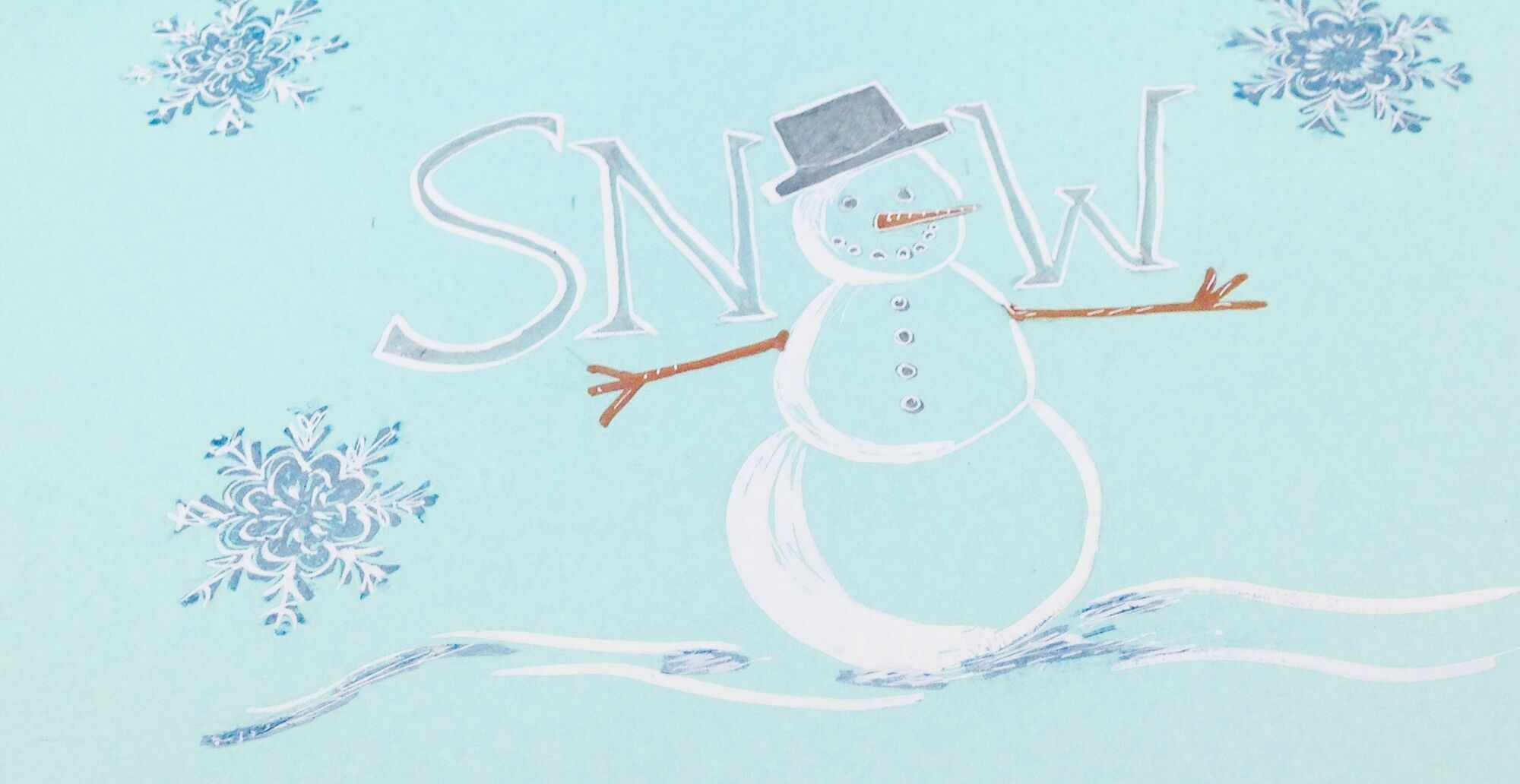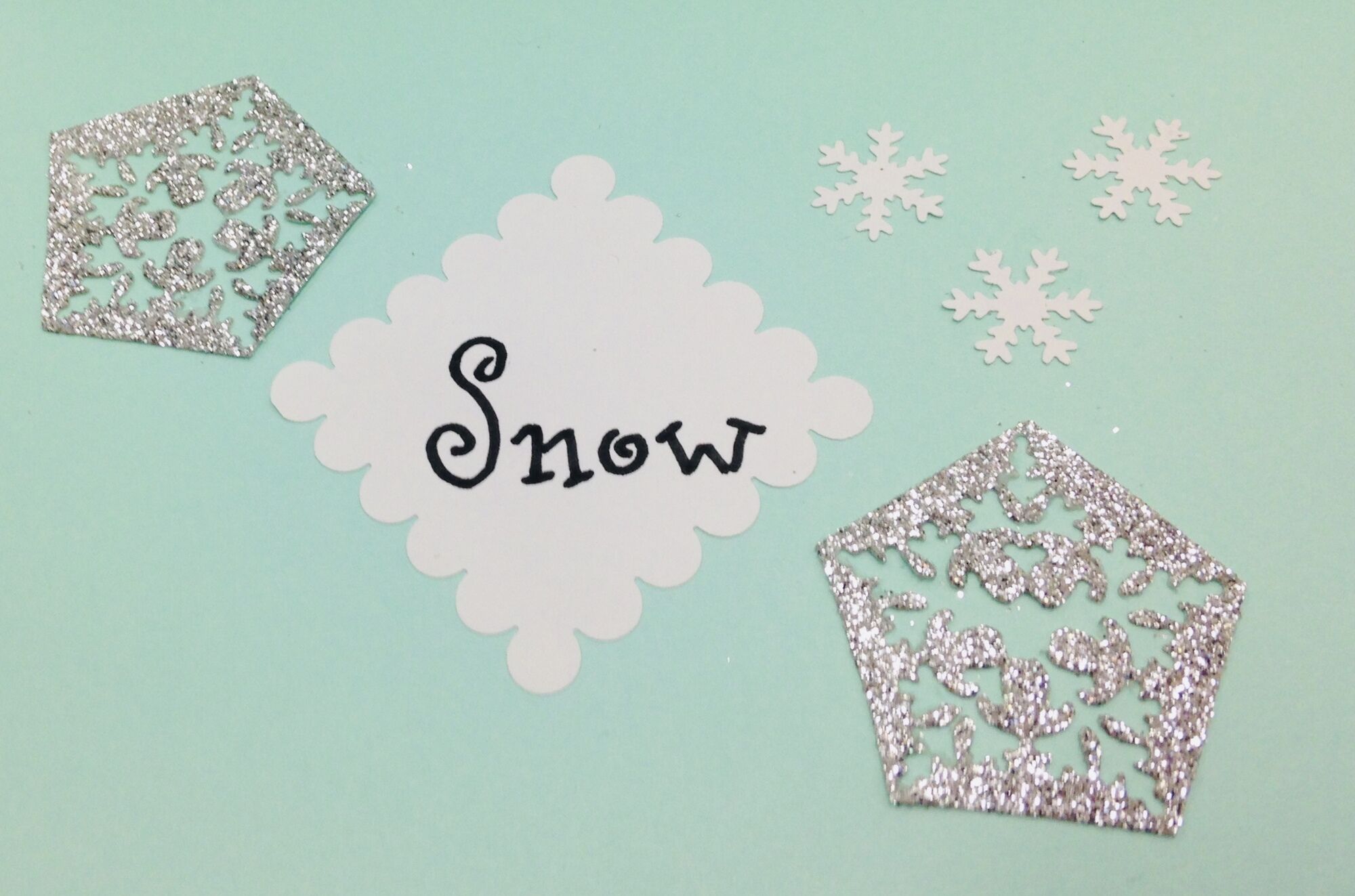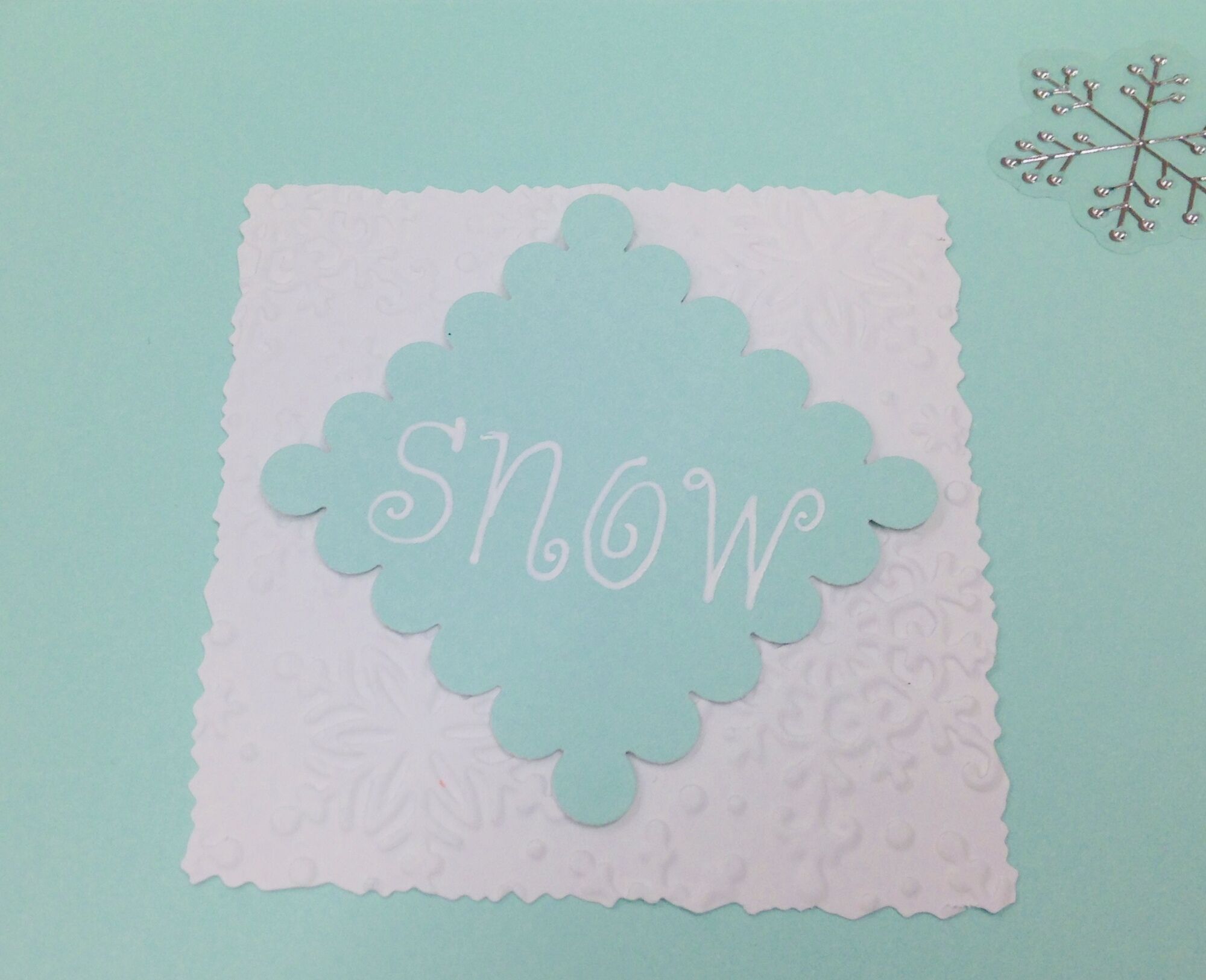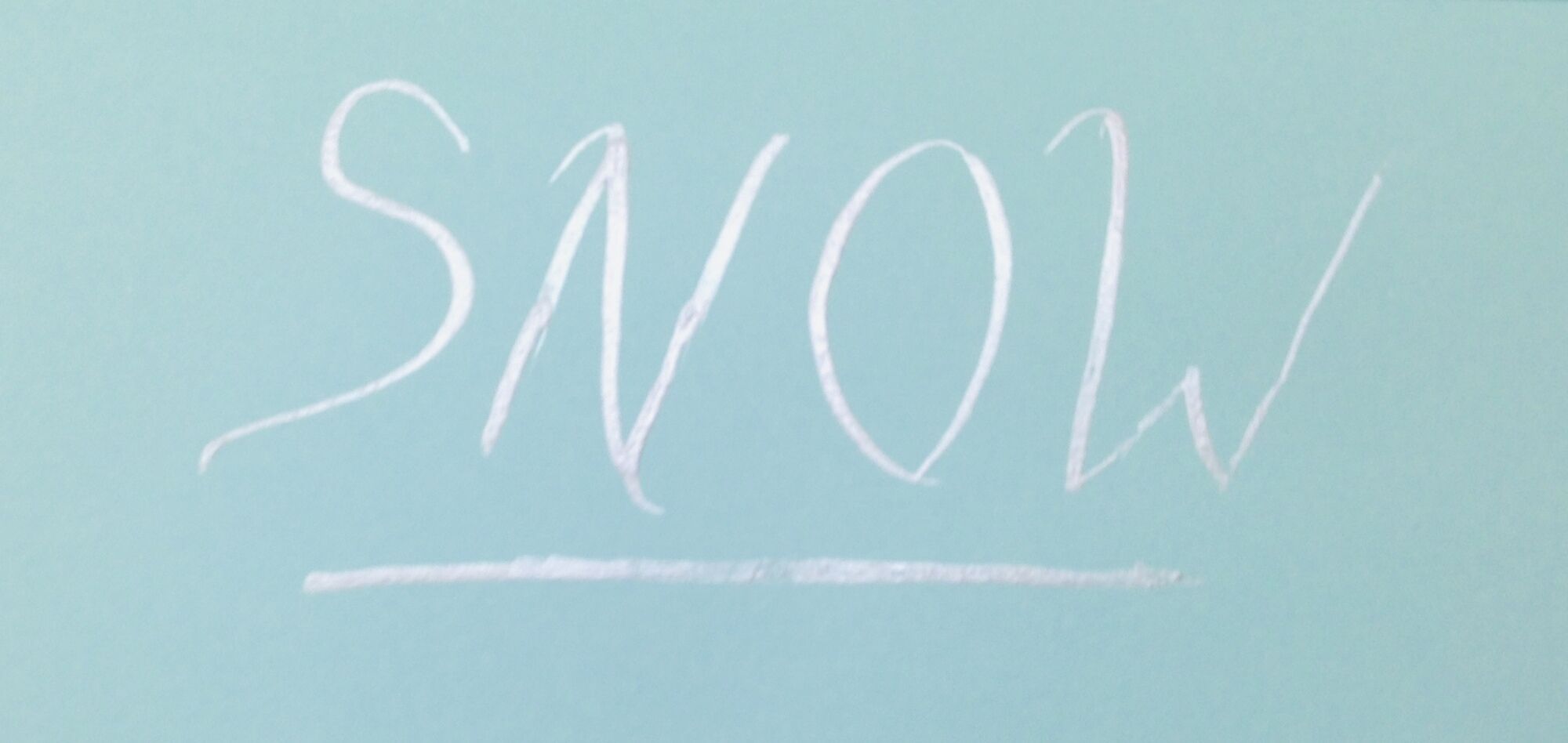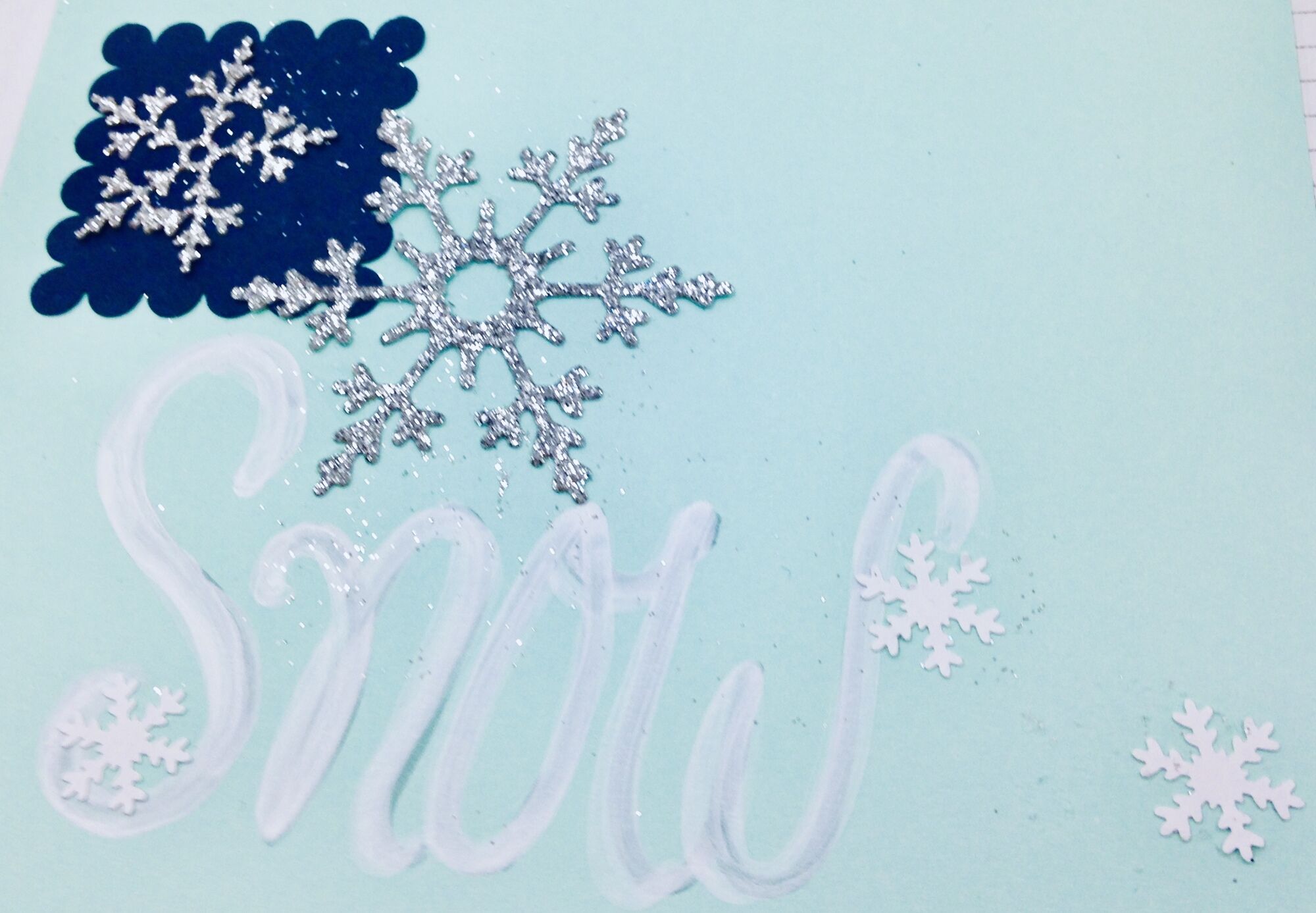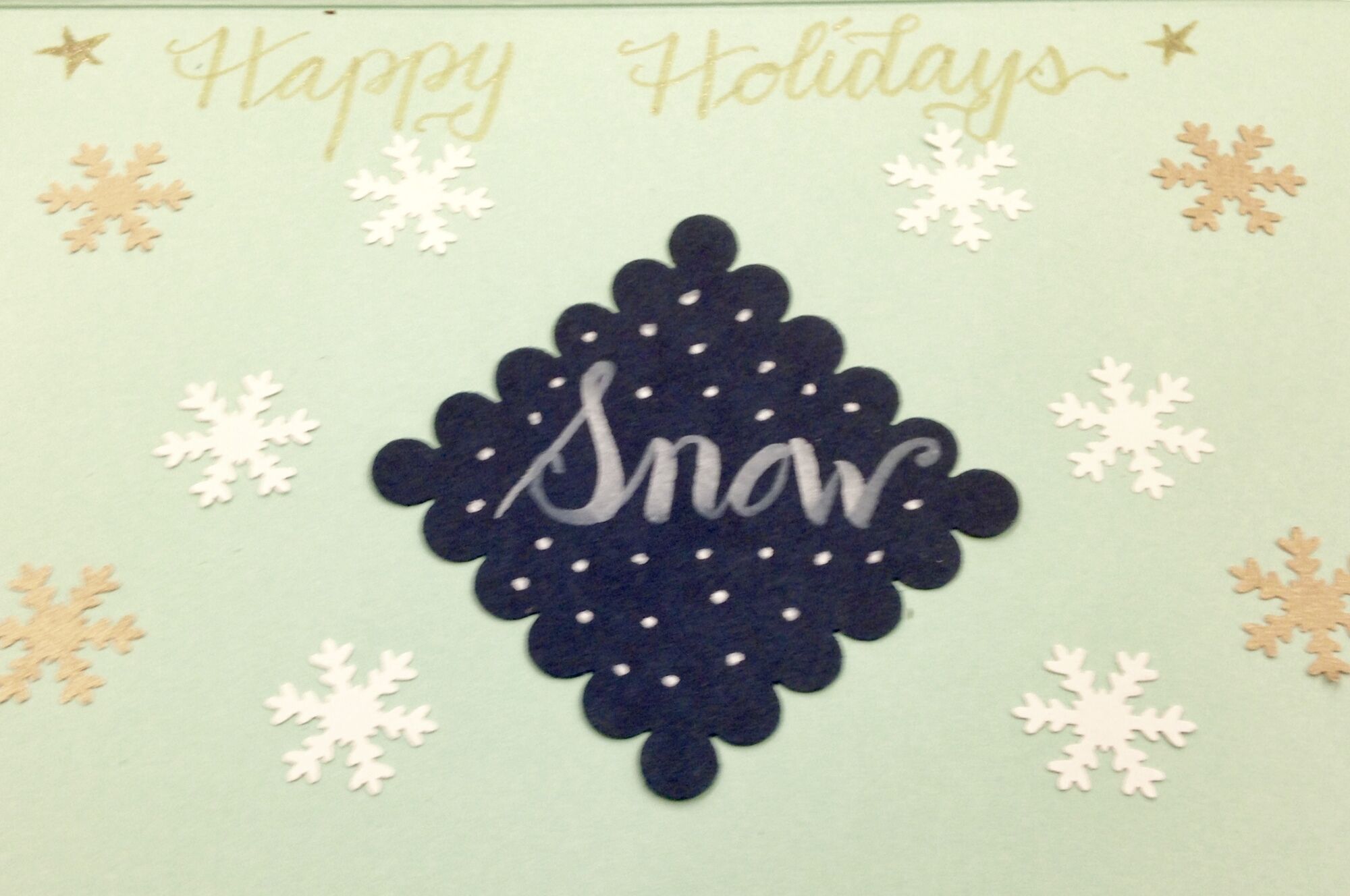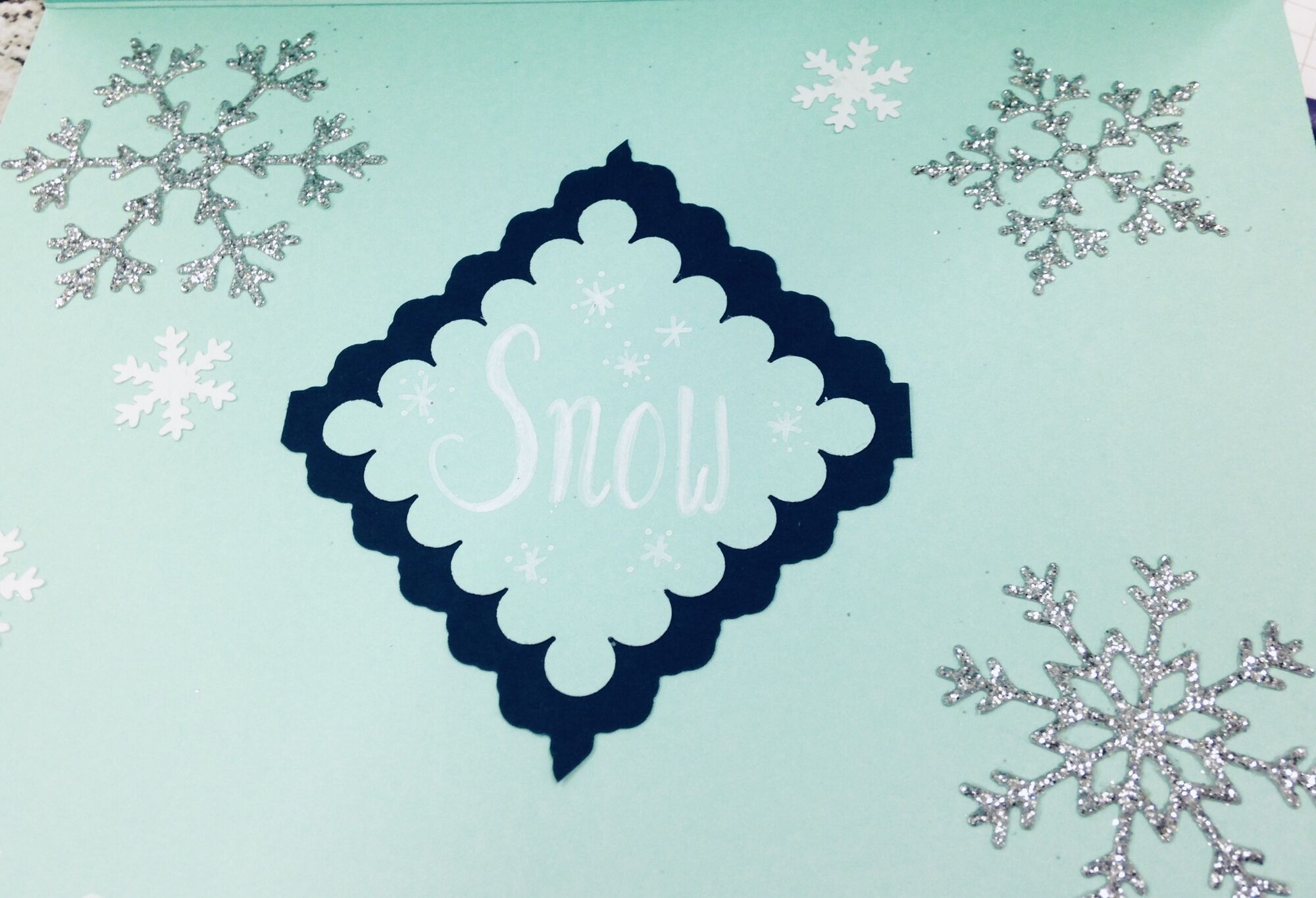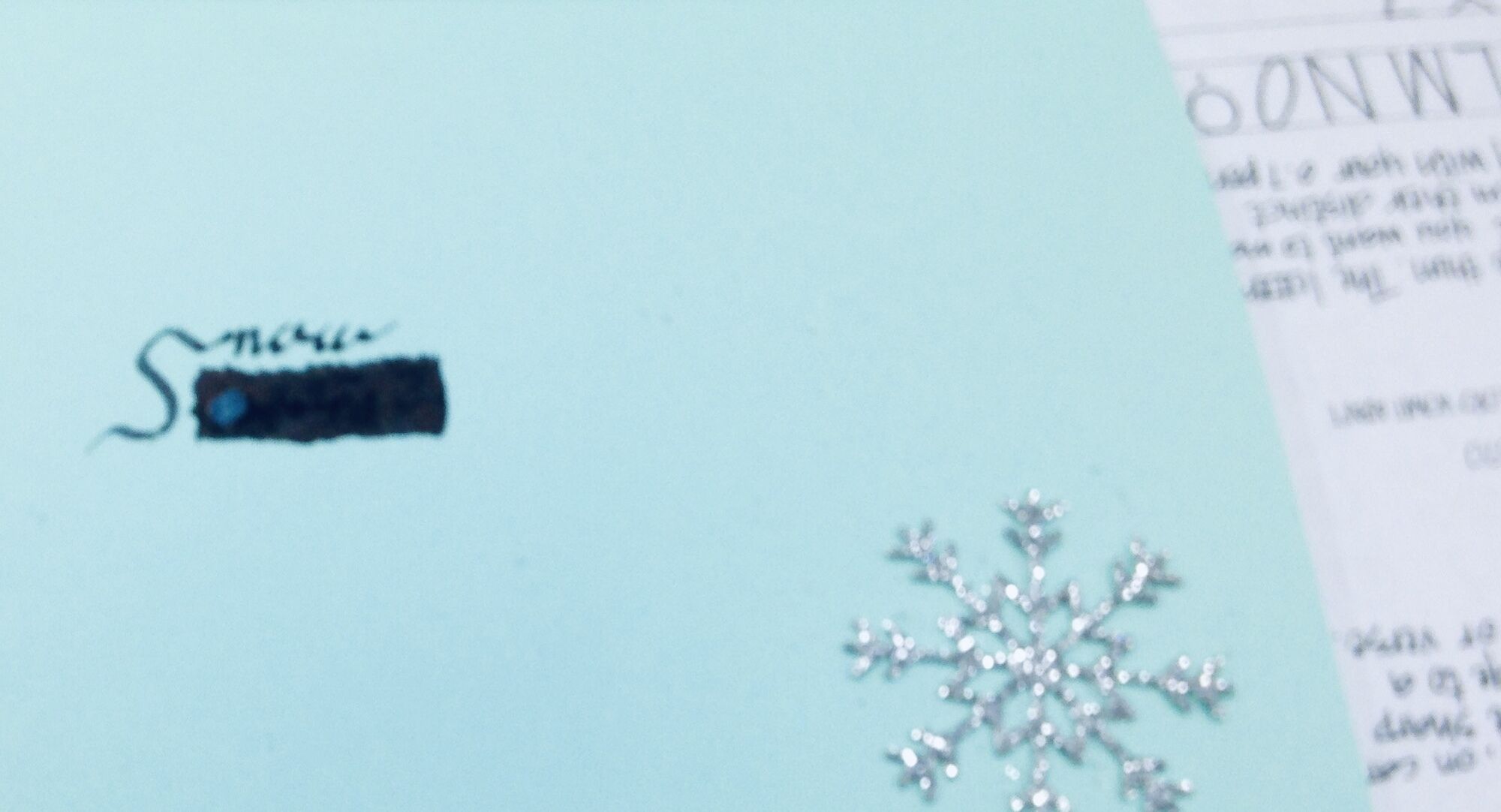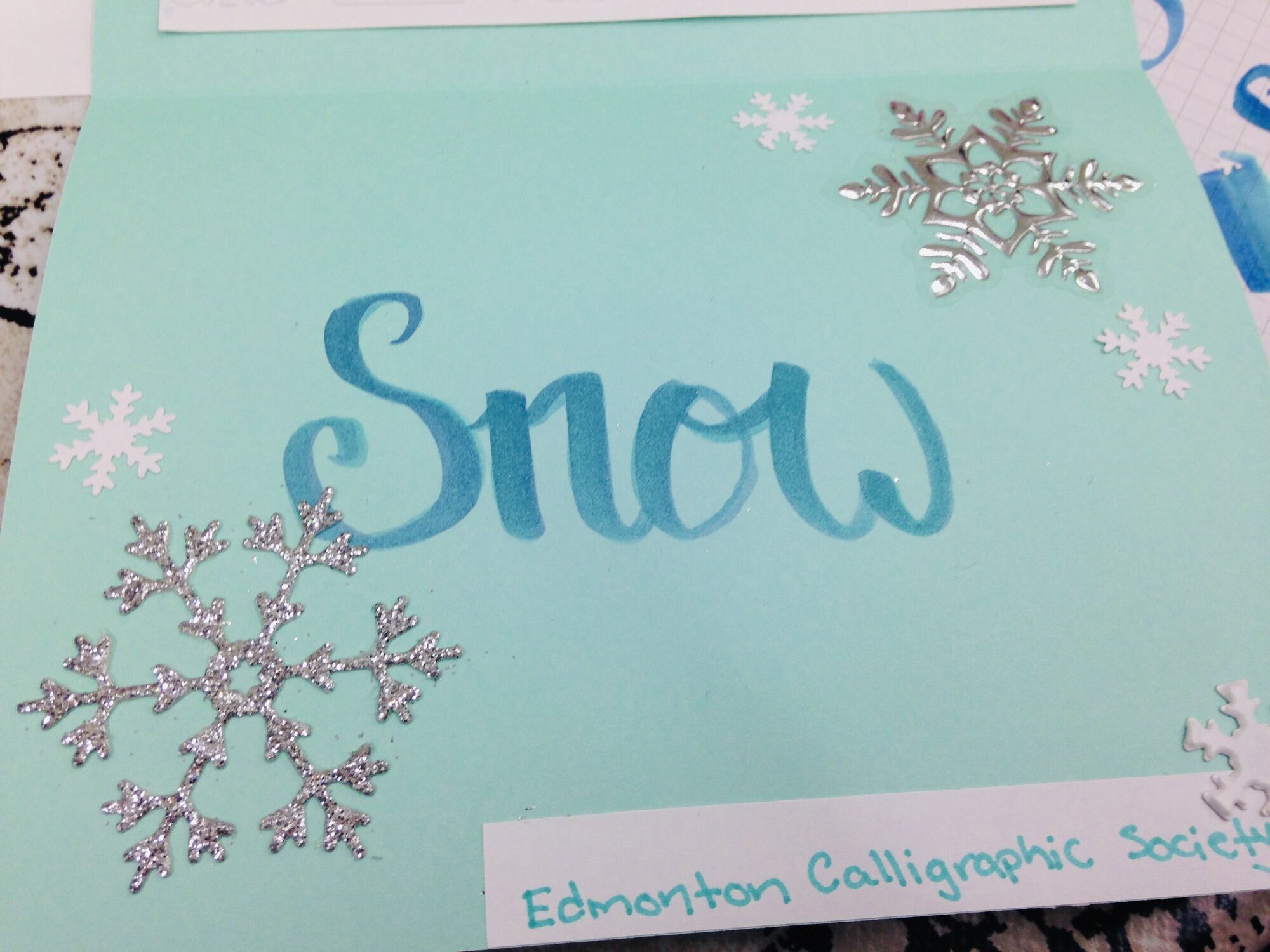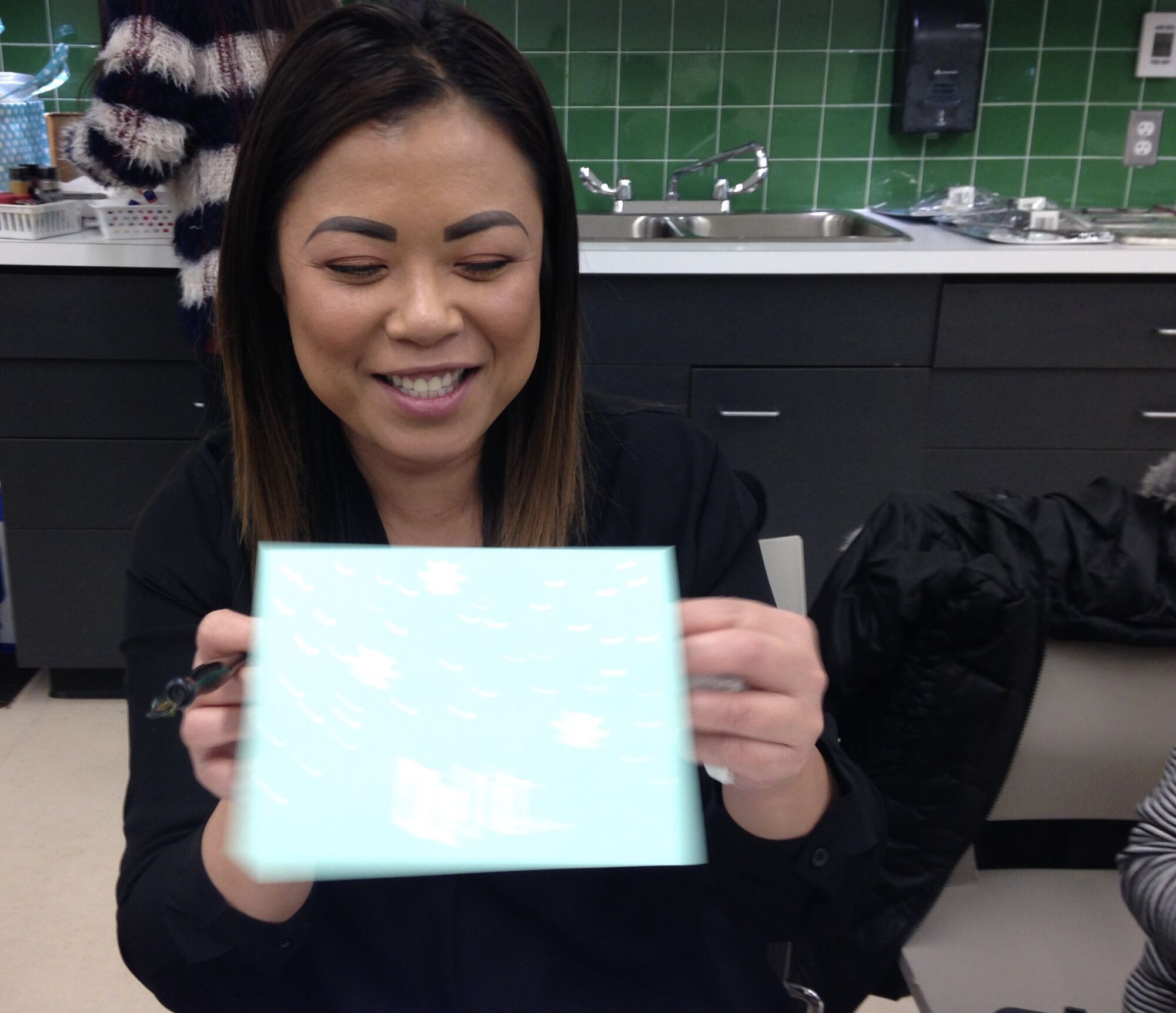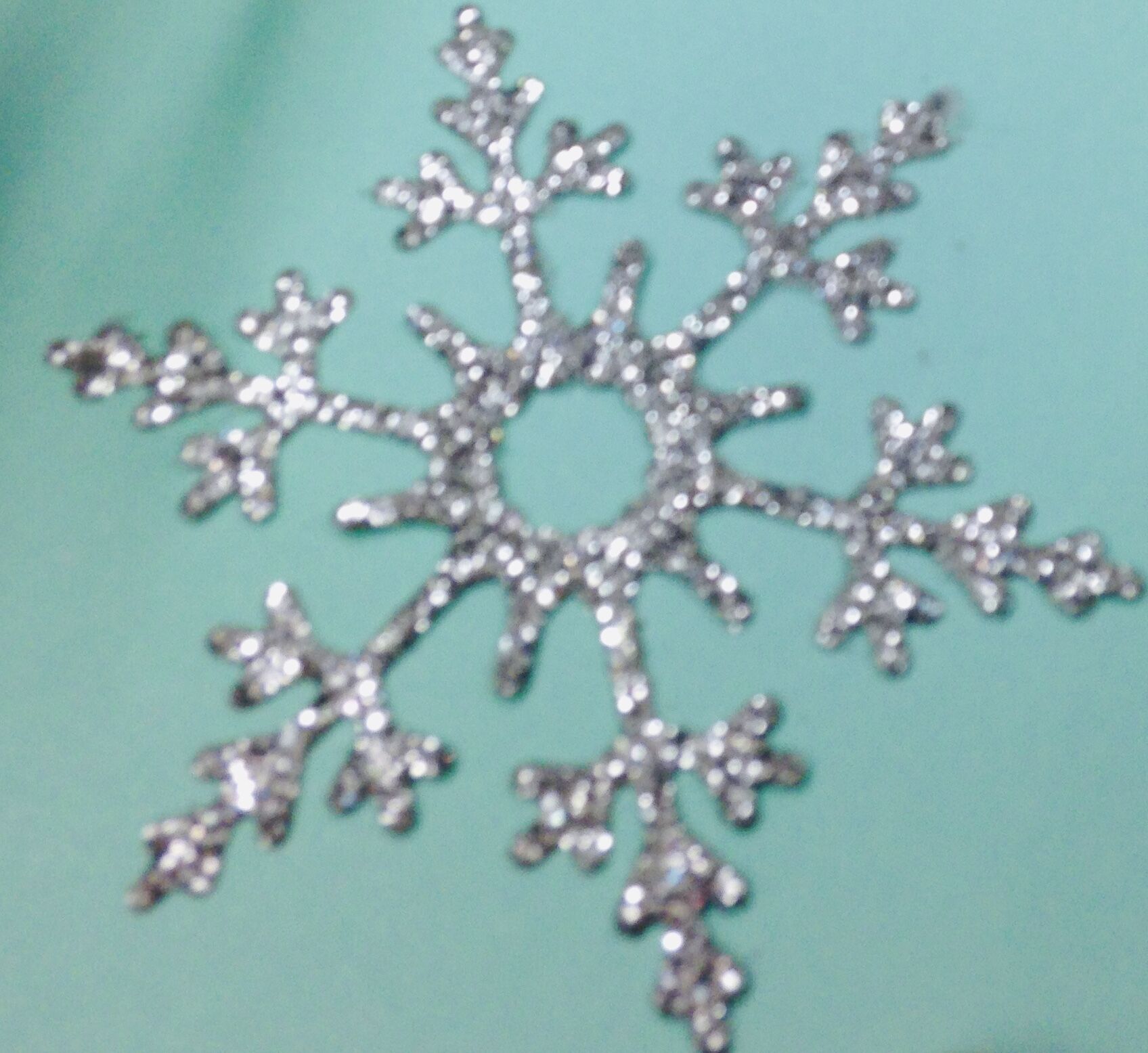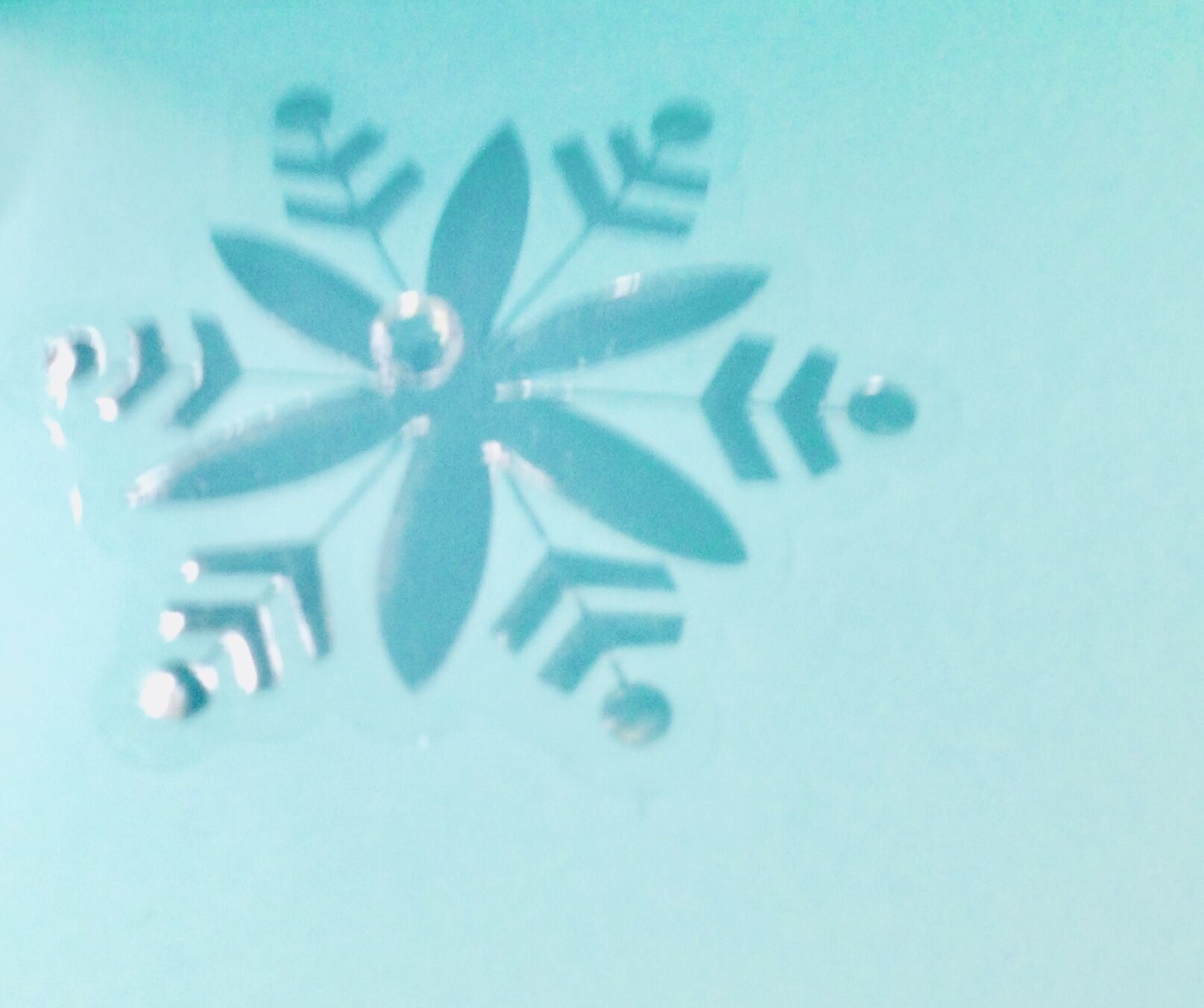 Treats were served. Members signed up for classes, perused the library & were able to purchase supplies. The draw was held.
The final activity of the evening was creating our own tags. The materials were supplied by the ECS.