General Meeting
6:00 Doors open for setup 6:15 Call to Order
Information Updates
Christmas Card Making & Addressing Envelopes
Bring a few tools. You will appreciate having your own scissors/cutting mat and xacto knife. You will write one word…JINGLE…and affix it to a card.
Choose and address the envelope…don't forget the stamp!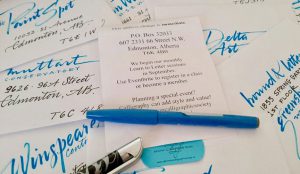 7:15 Letters and Lines… the theme is CELEBRATE!
Things to do at Break
Library
Tickets for draw
Supply purchases
Workshop registration.
Don't forget to submit your John Neal Order.  Reminder: Cheques or cash only.  John Neal Book orders (see attached form which is highlighted text above). Please don't order books, paper or liquid ink. If you are ordering, write a cheque to ECS for the amount + 25%. Here is the Order Form.
New Member? See Membership table.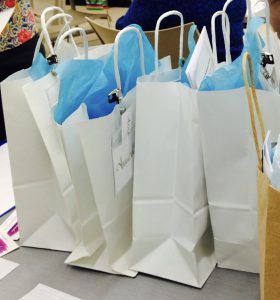 7:45 Christmas Ornament Lettering
This is the activity we did at the DIY event on the 18th of November.
Now it is your turn to DIY and take home a little gift from the ECS.
8:45 Exit Rm 229