Jacquie Myers of Kelowna, B.C. will be teaching Calligraphers Do It With a "Flourish"!
November 4th, 2016
5:45–8:45pm, 2610 Hewes Way
Room 229, Second Floor, Mill Woods Public Library.
All Levels with a basic knowledge of the Italic Hand
Cost : $40*** (includes a materials package)
Registrations are accepted in person on a first come first served basis and begins September 7th  at 6:45p.m. (ECS General Meeting at above location)
No online registration available. On Eventbrite on September 8th at noon.
No refunds. Transferable by registrant only. A wait list will be maintained.
Please direct questions to workshops@ecsgmail.com
***A specialized materials package is included in the price of the workshop. Your writing tool will be a STAEDTLER marker. All necessary items to complete the projects introduced in this 3 hour evening class will be included. The package has been designed in consultation with the instructor. Come to learn and be creative. Let us do your shopping!
Flourishes are embellishments added to the basic structure of letterforms.  They can be subtle elegance or a powerful gesture creating movement and excitement. This introductory mini class will explore how to create these beautiful, graceful strokes, and examine why and where to place them.  This 3-hour Introduction class is suitable for beginners who are familiar with the italic letterform. 
Supplies List
Layout practice paper ***(11 x 17 is a good size), pencil, eraser, paper towel ***
Pen:  2.0 – 2.5 mm broad-edge nib (C3 Speedball, Brause 2 or 2 1/2, Mitchell Roundhand 2 or 2 1/2), OR 2.0 mm Staedtler marker*** OR 2.4 mm parallel pen. *** in your materials package.
Optional supplies: Water soluable ink (no acrylic or India inks), OR gouache, OR watercolour paints .If using watercolours or gouache, bring mixing tray, water & loading brush.
ECS will have materials on hand to share.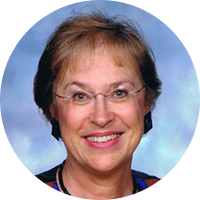 JACQUIE MYERS
Jacquie began studying calligraphy in 1985 and has been freelancing and teaching calligraphy for the past 20 years. She continues to teach at Okanagan College, community school programs, guild workshops in Kelowna, and has been a visiting instructor for other calligraphy societies. She is the founding President of the Kelowna Calligraphers' Guild in 1990 and remains actively involved with its organization and the promotion of calligraphy in her community. Jacquie's commissioned work ranges from tattoos & signage to private art collections. Her work has appeared in exhibitions in Kelowna, Vancouver, Victoria, Calgary and Medicine Hat, as well as in several calligraphy publications. Jacquie continues to be an ardent student of the calligraphic arts, expanding her knowledge and skills and exploring the letter 'form'.