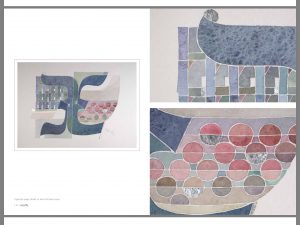 The 44-page book contains forewords by Dr. Manny Ling of Sunderland University and Peter Thornton—and 37 beautiful images and detail close-ups of Mr. Bernd's letter paintings.
The cost per book is $30 US plus postage (from the US). Please contact Peter Thornton:
How to purchase:
1. Recipients can be sent a Paypal invoice for ease of payment.
2. A check with US funds can be mailed to:
Peter Thornton
4689 Old Freewill Road NW
Cleveland TN 47312
USA